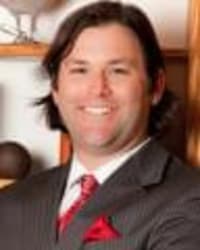 Law Office of Aaron M. Black, PLLC
Practice Areas: DUI-DWI, Criminal Defense, White Collar Crimes; view more
Licensed in Arizona since: 2006
Education: The University of South Dakota School of Law

Selected to Super Lawyers: 2014 - 2023

Selected to Rising Stars: 2012 - 2013
Law Office of Aaron M. Black, PLLC
4702 N 32nd St
Phoenix, AZ 85018
Visit website
Details
Open during COVID-19 - Essential Business
Aaron Black is the founder of his own firm in Phoenix, Arizona. Providing representation to clients throughout the metropolitan area, he focuses his practice exclusively on criminal defense, assisting people who have been charged by the state with felonies or misdemeanors. Mr. Black places a particular emphasis on defending people who have been taken into custody for driving under the influence of alcohol or drugs, and he has been successful when challenging the traffic stop itself as being made without the requisite reasonable suspicion on the part of the law enforcement authorities who conducted it. Other matters that he has handled have included theft, assault, drug possession and distribution, and money laundering and other white collar offenses.
Mr. Black has received the respect of his fellow attorneys for his track record and high degree of ethics. He has been awarded an AV Preeminent* peer review rating through Martindale-Hubbell and a 10.0 "Superb" peer review rating through Avvo. In addition, Mr. Black has been selected for inclusion in The Best Lawyers in America, and he has been named to both The National Trial Lawyers: Top 40 Under 40 and The National Trial Lawyers: Top 100. He is admitted to practice before all Arizona and South Dakota state courts.
Majoring in political science, Mr. Black attended The University of Arizona and obtained a Bachelor of Arts in 2003. His legal education came at the University of South Dakota School of Law, and he was awarded his Juris Doctor in 2006. After graduation, Mr. Black spent more than four years with the Maricopa County Office of the Public Defender before forming his own firm in July 2011. His professional memberships include the National Association of Criminal Defense Lawyers and Arizona Attorneys for Criminal Justice, the latter in which he has served on its board of governors.
*AV®, AV Preeminent®, Martindale-Hubbell Distinguished and Martindale-Hubbell Notable are certification marks used under license in accordance with the Martindale-Hubbell certification procedures, standards and policies. Martindale-Hubbell® is the facilitator of a peer review rating process. Ratings reflect the anonymous opinions of members of the bar and the judiciary. Martindale-Hubbell® Peer Review Rating™ fall into two categories – legal ability and general ethical standards.
Practice areas
Criminal Defense: DUI/DWI, Criminal Defense, Criminal Defense: White Collar
Focus areas
Assault & Battery, Criminal Law, DUI/DWI, Drug & Alcohol Violations, Felony, Misdemeanor, White Collar Crime
50% Criminal Defense: DUI/DWI

40% Criminal Defense

10% Criminal Defense: White Collar
First Admitted: 2006, Arizona
Professional Webpage: https://www.aaronblacklaw.com/defense-attorney-aaron-black.c...
Educational Background:
Brophy College Preparatory

,

1999

University of South Dakota School of Law

,

2006

University of Arizona

,

2003
Bar/Professional Activity:
Aaron Black was eleceted to the Board of Governors of the AACJ (Arizona Attorneys for Criminal Justice)

,

2012

State Bar of Arizona

,

2006

9th Circuit Court of Appeals

,

2013

National Association of Criminal Defense Lawyers (NACDL)

,

2013

U.S. District Court of Arizona

,

2011

Board of Governors, Arizona Attorneys for Criminal Justice (AACJ)

,

2013

State Bar of South Dakota

,

2007
Scholarly Lectures/Writings:
Verdicts/Settlements:
DUI .084BAC reduced to reckless driving, no jail and a minimal fine in Coolidge Justice Court. I was also able to win the suspension hearing with MVD

,

2020

DUI .091 reduced to reckless driving. Client stopped for speeding on Super Bowl. We fought her case up to the day of trial and finally got a reckless drivng. She was happy and able to get a great new job!

,

2019

Assault with a deadly weapon (gun) - Prosecutor agreed to dismiss with six anger management classes

,

2020

.086/.091 Breath DUI in Jerome, AZ reduced to a reckless driving. No jail and no interlock. Saved client's professional career.

,

2020

DUI .236 with an accident reduced to a regular DUI in the City of Phoenix. Saved client over $2500 in fines, reuced interlock by 6 months, and jail was reduced by 44 days.

,

2020

.159 Extreme DUI and reckless driving. Client looking at 30 days in jail and 1 year suspension. Reduced to regular DUI. 1 day jail. Reckless driving dismissed and because of this, his license was not suspended for 1 year.

,

2019

DUI, under age drinking and driving - client spotted by police helicopter driving eratically. Stopped by police and arrested for alcohol DUI, Drug DUI, and underage consumption. Reduced to reckless driving (no jail, no suspension, no interlock).

,

2019

Felony dui case. Client facing 4.5 years. Reduced to 8 months due to an error found with breath testing during the MVD hearing.

,

2018

DUI dismissed for the prosecutor's failure to timely prosecute. Client was on warant status for 5 years. Prosecuotr never tried to find him or serve him with a summons. Motions were filed and case dismissed. Client is a truck driver. A DUI conviciton would have been the end of his trucking career.

,

2019

State v. C.BPractice Area: Criminal DefenseDate: Dec 02, 2011Outcome: Shoplifting Dismissed at TrialDescription: Client accused of shoplifting at Wal-mart by placing a price code sticker for a lesser amount on item. Client proceeded through checkout and purchased the item (even bought the warranty). Wal-mart security persistent she intentionally lowered the price. Pushed case to trial and prosecution realized they were in trouble when I gave them a taste of my closing argument. Case dismissed!

Sex case with mandatory 15 years in prison reduced to probation and the possibilty of earning a misdemeaor. Saved client's freedom and employment.

,

2019

Case dismissed. Motion to suppress was granted for an illegal stop. Client was facing an extreme DUI of over a .20 BAC and a minimum of 45 days in jail.

DUI .086 Dismissed Day of Trial (Phoenix) - 4/15/2014

,

2014

CDL DUI (Phoenix) - Dismissed day of Jury Trial - 7/21/2014

,

2014

Extreme DUI .169 (San Marcos Justice Court, Chandler) - Reduced to Regular DUI and 1 day in Jail - 2/1/2016. With an Extreme DUI in the San Marcos Justice Court in Chandler my client was facing a mandatory minimum of 30 days in jail, $2700 in fines and one year with the interlock, if convicted. In addition, marijuana was found in his system. If convicted of a drug DUI in San Marcos Justice Court in Chandler he would have lost his license for one year.  Though the State experts say their blood results are accurate to plus/minus 5% I was able to negotiate the case down with some investigation and good lawyering. Now, with a regular DUI, my client only has to serve 1 day in jail, fines are $1500, and he can get the interlock off after 6 months. The Drug DUI was dismissed. I saved him a one year suspension of his license.

,

2016

Disorderly Conduct My client did not want to accept a deal. We even had diversion. The case was researched and investigated. We learned the witness was a drug user and hooked on pills. We then made a strategy decision and set the case to trial. It paid off. The drug using witness did not appear and the case was dismissed!

,

2017

State v. L.G., Client accused of attempted theft of a computer. Computer store owners testified. Police testified that the Defendant called them for assistance. Defendant found Not Guilty after jury deliberated for only 10 minutes

,

2012

State v. K.D., Client was involved in a single car accident where her tire blew out. She was a .211. The cop pulled up behind D because he vehicle looked out of place at 1am. Court suppressed the evidence for an illegal stop.

MVD DUI Suspension Voided - 4/29/2014

,

2014

Assault & Disorderly Conduct - Fighting (Scottsdale) - Reduced to Diversion - 8/12/2014

,

2014

Client ran a red light and caused a serious accident. He blew a .108 BrAC. The prosecution was asking for 2 days in jail due to the serious accident. We rejected the plea and argued to the judge. My client walked out of the Scottsdale court today without a jail sentence. Client was granted credit for time served = NO JAIL!

,

2016

Trespass Case Dismissed day to Trial in Phoenix City CourtThis is the second Trespass case the Law Office of Aaron M. Black, pllc has had dismissed in the City of Phoenix in the last 2 months. If you have been charged with Trespass call Aaron Black. There may be a defense. This particular case involved trespassing on a City of Phoenix bus. My client was asked to leave, and she did not. However, we had a defense.,

2016

Possession of Dangerous Drug - Class 4 Felony (Maricopa County Superior Court) - Reduced to Diversion 3/15/2017When client came to my office the prosecutor was not willing to offer him diversion for the dangerous drugs he possessed. They wanted him to admit to a felony that would cause him to be fired from his job. I was on the case for one month. I wrote numerous letters to the prosecutor. When I appeared in court I was able to talk with the prosecutor for one year and get my client diversion. Now, he will complete his class, get his case dismissed, keep his record clean and keep his job.

,

2017

State v. E.N, Client accused of False Reporting to An Officer. Armed robbers were found in her apartment after she told the police she did not know of anyone in the apartment. The apartment was surrounded and search warrants were obtained. The Court dismissed the case pursuant to Rule 20 after the State rested.

DUI .093 (West Mesa Justice Court) Reduced to Reckless Driving 1/14/2014

,

2014

MVD DUI Suspension Voided - 5/27/2014

,

2014

Extreme DUI .189 Actual Physical Control (Chandler) - Dismissed in full by Prosecution after Witness Interviews - 8/26/2014

,

2014

DUI .132 (Paradise Valley) - Client passed out behind the wheel - credit for time served. NO JAIL! - 3/8/2016This entire Paradise Valley DUI arrest was on video. Numerous people called 911 stating my client was passed out. When police arrived my client was speaking gibberish and could not be understood. He eventually refused to give a breath sample and a warrant was obtained. Despite the Paradise Valley DUI arrest and a mandatory minimum of one day in jail, I was able to work out a plea deal that kept my client out of jail. I was able to do this due to my knowledge of the law, spotting issues in the case, and having a working knowledge of blood alcohol testing.

,

2016

Extreme DUI .181 (Kyrene Justice Court - Chandler) reduced to regular DUI and 3 days in jail - 6/20/2016Extreme DUI .181 (Kyrene Justice Court - Chandler) reduced to regular DUI and 3 days in jail - 6/20/2016 Client was originally facing 30 days in jail, over $2500 in fines and 12 months with the interlock. I was able to find an issue with the stop and negotiate a much better plea for my client. Now, she must only serve 3 days in jail, the interlock con come out after 6 months, and her fines were reduced by over $1000. In addition to fines, Jail cost $100 a day. This plea saved her over $2500 in jail fees.

  Assault Domestic Violence (Scottsdale) - Dismissed with Diversion- 2/16/2017 This was a tough case. My client and her husband got into an argument. She hit him and threw some glass objects on the floor. She called the police on her husband, yet she was the one arrested. At first, the state wanted to prosecute her to the fullest extent of the law. We were able to put together mitigation and get a domestic violence diversion deal. My client completed her classes and her case was dismissed. Her case is over and her record is clean. Just like a not guilty.

,

2017

  Practice Area:Domestic violence Date:Jul 13, 2017 Outcome:Dismissed Description:Set case to trial. It was a strategic decision. The victim, my client's wife, did not appear. His case was dismissed  

,

2017

State v. S.S. Client charges with assault on another cab driver. Client was spit on by alleged victim. Client slapped alleged victim. Alleged victim sent client to the hospital. Client found not guilty of assault. He acted in self defense.

,

2012

DUI Drugs (Peoria Municipal Court) Reduced to reckless Driving 1/21/2014

,

2014

DUI .115 (Guadalupe Municipal Court) Reduced to Reckless Driving - 6/19/2014

,

2014

Client proceeded to trial on the Open Container charge because the prosecutor would not negotiate. The judge found my client Not Guilty of Open Container....and there was a video! We would have settled for diversion, but Scottsdale would not offer. This case actually caused for the co-defendant's case to be dismissed too!

,

2016

My client was arrested for Trespass in Phoenix, Arizona. A police officer thought she was conducting a drug deal and stopped her for trespass when she cut across a parking lot on her way home. Our defense investigator visited the crime scene and took pictures. Our investigation showed that the cop was a liar regarding where the no trespass sign was located. The case was dismissed!

,

2016

DUI drugs with accident - dismissed State v. NM. City of Phoenix DUI Drugs (Marijuana) with accident . Case dismissed based on three pretrial motions. We had the State's expert and witnesses all on our side!

,

2016

ARS 13-1203 Assault Domestic Violence (Chandler) - Dismissed at trial- 2/3/2016   Client was accused of smacking his wife on the rear-end when she was 9 months pregnant. She did not take to kindly to it and called the police. When the police arrived my client admitted to giving his wife a little smack on the rear when she threw his phone. Assault in Arizona can be committed three different ways under ARS 13-1203: 1. Intentionally, knowingly or recklessly causing any physical injury to another person; or 2. Intentionally placing another person in reasonable apprehension of imminent physical injury; or 3. Knowingly touching another person with the intent to injure, insult or provoke such person. The Chandler Police did not hesitate to charge my client. Due to immigration issues he could not accept the great offer to diversion. We set the case to trial and it was dismissed because the State was not prepared to argue their case.

,

2016

State v. A.C.Practice Area: Criminal DefenseDate: Jan 12, 2012Outcome: Dismissed at TrialDescription: Assault, Domestic Violence - Dismissed day of trial.,

2012

State v. E.H. Cleint charged with Assaly and Domestic Violence for shoving his girlfriend out of a vehicle, hitting her and ripping her hair off her scalp. Client's son testified that the female hit client first while he was driving. Client had to hit back to defend himself and protect the passengers in a moving vehicle. Client found not guilty.

Running a Red Light and Causing Serious Physical Injury (Phoenix) Not Guilty 2/27/2014

,

2014

Super Extreme DUI.217 (West Mesa Justice Court) - Reduced to .08 DUI - 6/25/2014

,

2014

Criminal Damage - Domestic Violence, charge under ARS 13-1602 was dismissed in the City of Phoenix Municipal Court on the day of trial. The case was originally charged as a felony when my client allegedly keyed a car causing more than $1800 in damage. On the trial day, the alleged victim appeared to testify. However, after a brief discussion with the prosecution, the case was dismissed. Client not convicted of a felony of a misdemeanor.

DUI .163 (University Lakes Justice Court Arizona State University) Reduced to regular DUI and 1 day in jail - 3/31/16Client charged with an extreme DUI. This carried a mandatory minimum sentence of 30 days in jail, $2700 in fines, and 1 year with the interlock. We were able to negotiate this case to 1 day in jail $1500 in fines and an interlock that can now come of after 6 months.

,

2016

Aggravated Assault and Assault (Phoenix) - Not Guilty after Trial - 4/5/Aggravated Assault and Assault (Phoenix) - Not Guilty after Trial - 4/5/2016 It pays to hire an attorney who knows what he is doing. Client charged with inappropriately touching a 2 year old girl and her father in a swimming pool. Our investigation turned up 3 independent witnesses who testified in our defense. After two days of testimony, 7 witnesses, and rebuttal testimony, my client was found NOT GUILTY!,

2016

Marijuana Transportation - Client arrested with over 60 pounds of marijuana in his luggage at the airport. His initial offer was 5 years. Due to a TSA search issue that was uncovered we got a probation deal and 90 days in jail with work release.

,

2018

State v. S.R.Practice Area: White Collar CrimeDate: Dec 08, 2011Outcome: Mistrial granted due to prosecution introducing improper evidenceDescription: Money laundering and fraud schemes trial that was dismissed due to the prosecution trying to admit improper evidence. Aaron Black was able to quickly object and persuaded the judge to grant a mistrial.

DUI Trial. State v. M.F. This was a split verdict on a .102 BAC. Defendant found not guilty of being impaired to the slightest degree but guilty of being over a .08. Pretrial argument was made regarding the stop and "impeding traffic." The case will be appealed. Client was sentenced to the mandatory minimums. Judge advised counsel that he has presided over 700 jury trials and enjoyed counsel's trial skills. The judge also told counsel that his reputation proceeded him regarding how prepared and thorough he was during trial.

DUI Dismissed (Gilbert Municipal Court)  Pled to Civil Citation -  4/4/2014

,

2014

Solicitation of a Prostitute with Undercover Police (Phoenix) - Not Guilty - 7/17/2014

,

2014

Client was charged with an Extreme DUI in Tempe Arizona. She was facing 30 days in jail, $2700 in fines and the ignition interlock for 1 year. Tempe Extreme DUI Lawyer Aaron Black was able to get the charges reduced to a regular DUI. This saved the Tempe Extreme DUI client over $1000, client will only serve 1 day in jail, and the client can get the interlock off after 6 months.

,

2016

DUI .141 (Gilbert) - Client pulled over in front of police department - Reduced to Reckless Driving! - 4/18/16Client stopped for an illegal turn. There were some serious flaws in the charging of this case. I found them. I got the case reduced from DUI to Reckless Driving. At sentencing the judge told my client, "You have a good lawyer."

,

2016

  DUI .148 (Peoria) Reduced to Reckless Driving   Practice Area: DUI and DWI Date: Dec 19, 2016 Outcome: Reduced to Reckless Driving Description: DUI .148 (Peoria) Reduced to Reckless Driving - 12/19/2016 Client was underage and fell asleep behind the wheel. The entire DUI arrest was caught on Peoria Police video. During the investigation we discovered some missing evidence and issues with the blood draw. With the information, we were able to negotiate the Peoria DUI to reckless driving and keep my client out of jail. Also, my client is only a freshman in college He is a very intelligent individual with aspirations to become a medical doctor. This resolution will help keep his dream alive.  

,

2017

DUI - Not guilty. Client was a .084 in the City of Phoenix. We had a re-test at a .078 and hired 2 experts. Jury deliberated for 3 hours and found client not guilty of all counts.

,

2018

State v. R.L. - DUI BAC was a .186 and defendant was found not guilty of being impaired to the slightest degree. The jury hung on the blood level due to maintenance records of the gas chromatograph being entered at trial which raised doubt as to its reliability.

,

2012

State v. G.H., This was a juvenile drug DUI. After interviewing the cop, it was realized there was a good probable cause issue. The prosecutor agreed and the case was pled down to a reckless driving. This saved the cient jail time and a 2 year revocation of his license.

MVD DUI Suspension Voided - 4/28/2014

,

2014

DUI .142 (Gilbert) - Reduced to Reckless Driving - 8/4/2014

,

2014

Client  was served an Implied Consent Suspension. This is the suspension a person gets if they refuse to give blood or breath when the police arrest you for a DUI. This is a 1 year suspension if you do not consent. My client did not consent. We requested a hearing and won. Client's license was saved! Call Phoenix Implied Consent lawyer Aaron Black. Let's fight the case. 480-729-1683.
Theft Case Dismissed Prior to Trial - Phoenix City CourtTheft (Phoenix) - Dismissed after we set for Trial. Client accused of Craigslist Scams by renting houses he did not own - 5/4/16 The prosecutor wanted my client to do 6 months in jail. This is the maximum for the charge. The prosecution was unwilling to negotiate. Why would we accept a plea? We did not! We filed motions and set this case to jury trial. One week prior to jury trial the State filed a motion to Dismiss the Theft charges! My client walked.,

2016

State v. N.S, Client was accused of assault when he slapped another man because of offensive language. The fight was on video. Defense was able to call witnesses to show that the alleged victim actually spit on the defendant firts, and the defendant slapped the alleged victim in retaliation.   Judge found Defendant Not Guilty.

Super Extreme DUI .243 (Scottsdale) Reduced to Extreme DUI day of trial 1/8/2014

,

2014

Super Extreme DUI .229 (Gilbert) - Hung Jury - 5/14/2014

,

2014

Extreme DUI .189 Actual Physical Control (Chandler) - Dismissed in full by Prosecution after Witness Interviews - 8/26/2014

,

2014

Implied Consent Suspension was voided today. Sometimes we win these cases because the cops do not show. However, today, the Gilbert Police Officer appeared in Court, he testified, and I tore him apart. We were able to show that my client did not refuse to give her blood and that the officer's recollection of the events were not correct. We did all of this with a client who had a BAC of over a .30! If you need an Implied Consent attorney call Aaron Black at 480-729-1683.,

2016

Driving on A Suspended License (Highland Justice Court - Gilbert) reduced to one 8 hour diversion class - 6/21/2016  Driving on a Suspended License (Highland Justice Court - Gilbert) reduced to one 8 hour diversion class - 6/21/2016 Client is a veteran and was on bench warrant status for over 5 years. I was able to quash the warrant, clear up his Arizona suspension, and negotiate a diversion deal where the charge will be dismissed after the completion of an 8 hour class. A distinguished and highly respected Gilbert Arizona Driving on a Suspended License Attorney, Aaron has received recognition on a statewide, regional and national level for his achievements as a defense attorney. He will aggressively defend you in court against the serious charges levied upon you by the government. Aaron takes pride in personally standing by your side to protect your constitutional rights.,

2016

Super Extreme DUI .200 (Gilbert) - Reduced to a regular DUI 2/21/2017Client was charged with a Super Extreme DUI in Gilbert, AZ. Due to my ability to navigate the Gilbert court system, prosecutor's office, and ability to find issues in a case, this Super Extreme DUI was reduced to a regular DUI. This saved my client 1 year with the interlock, thousands of dollars, jail time and home detention.

,

2017

State v. M.B., Defender stiped for DUI. Her BAC was a .081. It was shown BAC could be under a .08. Also, field sobriety tests were improperly administered. Case reduced to a civil traffic violation.

Conspiracy to Sell Marijuana a Class 2 Felony (Maricopa County Superior Court) Reduced to Diversion 1/17/2014

,

2014

Assault Domestic Violence (Phoenix) Dismissed Day of Trial - 6/3/2014

,

2014

MVD 1 Year Suspension Voided For Refusing To Give Blood During A DUI Investigation - 8/29/14

,

2014

DUI .078 (Phoenix) - Not Guilty. Do not be fooled by other lawyers. If you are arrested and charged with a DUI in the City of Phoenix, and your BAC was under a .08, the City Prosecutor will not drop your case. They will not offer you reckless driving. You must go to trial. You must have a lawyer that understands DUI law. You must have a lawyer that knows more than the police officer about DUI law. You must have a lawyer that knows more than the Phoenix City Prosecutor. You also need a lawyer whose own expert tells him to do the trial without his assistance. We tried this case to a jury without our own defense expert. I was able to impeach the Phoenix Police and the Phoenix Crime lab and secure a not guilty.

,

2016

Not Guilty at Trial. City of Phoenix case. DUI .078 BAC. Yes, under the legal limit. No matter what other lawyers tell you, in Phoenix, you will not get a reckless driving. We were forced to trial and we won. Hire a lawyer that knows DUI defense.

,

2016

Super Extreme DUI .357 With a Prior (Chandler) Prior Dismissed - 2/3/2017 Client charged with a Super Extreme DUI in Chandler. The real issue is he had a prior DUI our of Pennsylvania within the last 7 years. This increased his mandatory minimum sentence to 180 days in in jail. Eventually we received the prior information from Pennsylvania. We were able to prove that the Prior DUI would not stand up in court. Pennsylvania never took fingerprints of my client, and Chandler could nor prove it was he who go the DUI. Prior was dismissed. My client did plead guilty to the Super Extreme DUI. However, he will only serve 3 days in jail and 11 days of home detention. Because the prior was dismissed his jail time was reduced by 177 days and he was able to keep his jail.

,

2017

State v. A.M.Practice Area: Criminal DefenseDate: Feb 14, 2012Outcome: Trial - Not Guilty!Description: Assault and Domestic Violence. The alleged victim jumped on the defendant's vehicle. Defendant hit the brakes and alleged victim flew off car injuring herself.

State v. A.B., D charged with DUI. Jury trial that resulted in a split verdict. Not Guilty of being impaired to the slightest degree. Guilty of being over a .08 BAC.

DUI .086 (Scottsdale) Reduced to Reckless Driving 1/24/2014

,

2014

Extreme DUI .186/.190 (North Mesa Justice Court) - Not Guilty of Extreme DUI - 6/20/2014

,

2014

Admin Per Se Suspension - Voided - Arizona Motor Vehicle Department 1/11/2016. Client was charged with DUI drugs in Mesa, Arizona. The blood came back with only the inactive metabolite. We set the matter for a hearing to void the Admin Per Se Suspension. We won!

,

2016

2nd Time Extreme DUI .178 (Mesa) reduced to 2nd Time regular DUI and 50 days in jail (down from 120 days) - 3/31/16A second time Extreme DUI sentence carries a mandatory minimum sentence of 120 days in jail. An Extreme DUI is charged if your BAC is between is .15 and .149. A DUI is charged as a second time offense if you have a previous DUI within 7 years. Hear we were able to negotiate the second time extreme DUI down to a second time Regular DUI. Due to this, the jail was reduced from 120 days to 50 days. My client will now actually serve 10 days in jail and 40 of home detention. Great success!

,

2016

.160 DUI Dreamy Draw Justice Court - DismissedState could not prove the case and filed a motion to dismiss because "no likelihood of conviction." It pays to hire an attorney!,

2016

Assault Domestic Violence - Dismissed the day of trial in Phoenix

,

2018

Practice Area: DUI / DWIDate: Jan 10, 2012Outcome: Extreme DUI Case Dismissed on Defense MotionDescription: Client's blood alcohol concentration over a .15 BAC. Police coerced him to submit to blood test. Defense Motion to Submit was filed and the State dismissed the case.

State v. B.C., Client found Not Guilty of Selling Alcohol without a Vendor's License.  Client found not guilty of selling alcohol without a vendor's license. Providing Alcohol to a Minor was dismissed pretrial. Client was thrilled. Case actually dismissed at the Rule 20 on a Corpus Motion because the state did not have enough evidence due to properly timed hearsay, foundation, and speculation objections.

,

2013

Felony Aggravated DUI (3rd DUI) Reduced to Misdemeanor - Maricopa County Superior Court 4/1/2014

,

2014

Super Extreme DUI .228 Actual Physical Control (Scottsdale) - Dismissed day of Jury Trial - 7/17/2014

,

2014

My client's .166 DUI was reduced to a regular DUI on the day of trial. We had the blood re-tested by our on independent lab in Phoenix. The blood came back a little lower at .158/ However, to get a regular DUI, we need the blood below a .150. That is OK because our expert was able to testify to that. However, on the morning of trial the prosecution decided it did not want to put up with me in trial for two days. Because of this, my client's Extreme DUI in Phoenix was reduced to a regular DUI. This saved her jail time, Over $1500 in fines and reduced the ignition interlock by six months.

,

2016

DUI .105 with a severe accident (Phoenix) - Case Dismissed in Full! - 4/13/16This was my client's second DUI. He was facing 90 days in jail. The issue was that the case was four years old any my client was on warrant status. We were able to that the prosecution waited to prosecute the case too long despite my client being on warrant status. The prosecutor should have done a better job in tracking down my client. If you have been charged with a DUI years after the fact, or you have an outstanding warrant, call Aaron Black right away 480-729-1683.

,

2016

  Domestic Violence Restraining Order (Moon Valley Justice Court - Maricopa County) - Dismissed in full - 1/6/2017   Practice Area: Domestic violence Date: Jan 06, 2017 Outcome: Dismissed Description: Client's neighbor and wife accused him of violating an order of protection when a restraining order was served on him. He was accused of returning to the house after he was released from jail. We had an alibi witness and the alleged victim (wife) changed her story. The prosecutor dismissed this domestic violence case without ever setting it for trial.  

,

2017

Federal Prohibited Possessor - Guilty at Jurty trial. We all knew he was guilty. However, at sentencing the Government argued he was a Violent Criminal and requested a mandatory 70 month sentence. I filed an objection, and the court ruled my client was not a violent offended and sentenced him to 43 months. I saved him 27 months in prison with my argument and motion.

,

2018

Practice Area: Criminal DefenseDate: Nov 04, 2011Outcome: Manslaughter - Probation. No Jail.Description: Client charged with Manslaughter a class 2 Dangerous Felony, and 2 counts of Endangerment class 6 Dangerous Felonies. Client facing 27 years in prison. This case involved a motor vehicle accident and excessive speed that caused the death of another individual when the vehicles collided in an intersection.

State v. N.L. Criminal Damage Trial. Client found not guilty of kicking and damaging a car door during an argument with his girlfriend. This was also filed as a Domestic Violence case. Client did not testify. He was found not guilty.

Felony Aggravated DUI (Maricopa County Superior Court) Reduced to Endangerment/Misdemeanor DUI - 4/17/2014

,

2014

Super Extreme DUI .265 - Actual Physical Control - Sleeping in Running Car (Phoenix) - Case Dismissed - 7/22/2014

,

2014

On February 4th we took on the Phoenix prosecutors. My client was accused of stealing his neighbor's phone. The neighbor accused him of doing this before. However, I was able to keep the prior accusation out of trial due to my motion writing. Based on the evidence presented in trial and our argument, the judge threw out the case, and acquitted my client, before it could even get to the jury. What a day! If you or a loved one are ever accused of Theft in the City of Phoenix call Aaron Black.

,

2016

DUI reduced to Reckless Driving - The prosecution messed up the case. I found the issue. At sentencing the judge looked at my client and said, "You have a good lawyer."

,

2016

Implied Consent (MVD/ADOT - Gilbert) 1 Year Suspension Vacated - 3/17/2017 Client was arrested for Extreme DUI and Hit and Run in Gilbert. He called me right away because he refused to give breath or blood sample and his license was suspended for one year. Once hired, I immediately filed a motion contesting the suspension. On the day of the hearing the 1 year  implied  consent suspension was voided. My client saved his license. I won 2 back to back Implied Consent Suspension hearings on this day!  

,

2017

State v. M.D., Defendant accused of Possession of Drug Paraphernalia. When arrested he admitted to police that the three pipes found in the house were his and that they were used to smoke marijuana. Defendant found not guilty.

,

2012

  Assault Domestic Violence - Phoenix - Dismissed   Practice Area: Domestic violence Date: Jul 13, 2017 Outcome: Dismissed Description: We set the case for rial because we knew the alleged victim (my client's father) could not receive a subpoena on the reservation. He did not show. Case dismissed  

,

2017

DUI .087 and 14 additional charges (Scottsdale) Reduced to Reckless Driving - 5/12/2014

,

2014

DUI .081 (North Mesa Justice Court) - Reduced to Reckless Driving, No Jail, No Alcohol Classes - 8/13/2014

,

2014

Client ran a red light and caused a serious accident. He blew a .108 BrAC. The prosecution was asking for 2 days in jail due to the serious accident. We rejected the plea and argued to the judge. My client walked out of the Scottsdale court today without a jail sentence. Client was granted credit for time served = NO JAIL!

,

2016

Aggravated DUI - Maricopa County Superior Court - Substantially Reduced!Aggravated DUI (Maricopa County Superior Court) Reduced to Endangerment Undesignated and 1 day in jail - 5/4/16}An Aggravated DUI is a serious class 4 felony that remains on your record forever. It is also a felony that requires a minimum of 4 months in prison. I was able to reduce my client's Aggravated DUI to a Class 6 undesignated endangerment felony which is less serious than a class 4 felony. In addition, when my client finishes probation we will be able to ask that this felony become a misdemeanor! By the way, this client's jail was reduced from 4 months to 1 day and his fines and jail costs were reduced by over $10,000 once again proving it pays to hire an experienced Aggravated DUI Lawyer.,

2016

Super Extreme DUI with an Accident .242 (Phoenix) - Reduced to the minimum and no restitution. My client ran a red light and collided with another vehicle. His BAC was over a .20 and he was charged with Super Extreme DUI in Phoenix. The government attempts to punish individual who run red lights and cause accidents much harsher than people simply pulled over for swerving. Due to the number of individuals I represent, I was able to pull numerous cases from Phoenix and show that clients I have represented were sentenced to the minimum for running red lights and being DUI. Based on these example, the government offered my client a plea to the minimum on a Super Extreme DUI. He only served 3 days in jail! In addition, the City of Phoenix tried to stick my client with $6000 in restitution. The victim's car was totaled. Insurance paid him fair market value for his vehicle. However, he went out and purchased a more expensive vehicle and tried to collect the difference form my client. No. We had a hearing and the judge shot down the request. I saved my client more than double what he paid me in legal fees.

,

2017

State v. P.M., This was a DUI case. Defendant was elderly with many documented medical conditions. Case reduced to a civil traffic violation.

DUI .091 (West Mesa Justice Court) Reduced to Reckless Driving 1/21/2014

,

2014

MVD DUI Suspension Voided - 5/28/2014

,

2014

Aggressive Driving and Reckless Driving (Kyrene Justice Court) - Dismissed in full by Prosecution - 8/27/2016

,

2014

DUI Drugs - Marijuana (Phoenix) Case Dismissed by Prosecution after it was set for trial and motions were filed! - 3/9/16. Today was a great day. My client was involved in an accident due to a seizure. However the cops and EMTs had no idea what was going on. Because of this, my client was arrested because the police simply thought he was high on something. My client then called an attorney and was advised to give his blood. That blood showed the presence of THC, and my client did not have a medical marijuana card. Marijuana DUI Drug charges were filed in Phoenix. After sending my investigator out to interview all witness, obtaining medical records, filing three motions for dismissal, and getting the state's witness to flip by showing her a marijuana DUI study she had never read, the State moved to dismiss the case. My client was saved from jail, a 1 year license suspension and fines.

,

2016

Marijuana DUI in Phoenix, AZ with an accident. Dismissed. My client actually crashed his car due to a seizure. 2 civilians were the first there and called 911 that my client was having a seizure. Police get there. Cop immediately thinks my client is on drugs because he is acting crazy, has a daze, rapid speech, and urinated himself (actually all quite normal with a seizure and postictal period). Police continue DUI investigation because EMTs said he was under the influence. An officer follows them to the hospital, reads admin per se, client invokes, speaks to lawyer, then ARRESTED, and client consented to blood draw. Filed a No Probable cause Motion. Filed for a bad blood draw because not under arrest at time of admin per se, and filed a motion that my client was too impaired to consent (involuntary).

,

2016

Disorderly Conduct - Domestic Violence (Gilbert) Dismissed at Trial - 2/6/2017My client's family called the police on him because he allegedly pulled a knife on himself and scared the family. There were over ten witnesses and 6 hours of video with recorded statements. We set this case to trial and it was dismissed! My client continues to have a record clean of any Domestic Violence allegation.

,

2017

State v. A.T.Practice Area: DUI / DWIDate: Feb 15, 2012Outcome: Scottsdale DUI Dismissed!Description: Scottsdale DUI Dismissed. Client seen in his truck drinking. Stereo was on. Keys in the ignition.,

2012

State v. M.W. Client arrested for giving false information to the police. Police contacted client. Police were investigating a robbery. Client told police she did not know anything. Police found the suspects in her house. She was charged with false reporting. Judge granted a directed verdict.

,

2012

Clearance of Arrest Record (Maricopa County Superior Court) Granted 1/23/2014

,

2014

Assault - Bar Fight (Phoenix) Self Defense - Not Guilty - 6/19/2014

,

2014

A Super Extreme DUI in Peoria, Arizona was reduced to Reckless Driving. My client's BAC was .229. There was a strong motion for an illegal Super Extreme DUI stop in Peoria. On 1/7/2016 we were prepared to have an evidentiary hearing in Peoria Municipal Court regarding the Super Extreme DUI stop. However, my motion writing got us a reckless driving. My client was from Nevada. Because the Super Extreme was reduced to Reckless Driving does not have to go to jail. He does not have to install the ignition interlock, and his fines were reduced by over $2000. This was my third DUI in a row that was reduced to Reckless Driving in Peoria. What a streak!

,

2016

.160 DUI (Dreamy Draw Justice Court)- Case dismissed by Prosecution - 3/31/2016. State agreed that there was "no reasonable likelihood of conviction." Client was looking at 30 days in jail, $2700 in fines and the Interlock for 12 months. Client just walked from an Extreme DUI in the Dream Draw Justice Court - Phoenix, Arizona

,

2016

DUI and No JailClient passed out behind the wheel in the middle of the road. very antagonistic with the police. Due to some issues discovered during the investigation the State agreed to our request to have client plead guilty with no jail. Great victory considering there is mandatory jail with a DUI in AZ

,

2016

Not Guilty by a Jury. DUI .084 in the City of Phoenix. The City would not make a plea offer. We hired 2 experts and went to trial. After hours of deliberation (the courthouse even closed) we got a not guilty verdict!

,

2018

Practice Area: Criminal DefenseDate: Jan 10, 2012Outcome: Driving on Suspended License DismissedDescription: During a complete investigation it was leaned that client was improperly suspended in Arizona. We were able to have MVD reverse the suspension based on evidence obtained during the investigation, client's MVD record was restored, and the criminal case was dismissed.

State v. M.T. Client charged with Threatening and Intimidating officers. Officers were in the process of arresting client. He could not move and was completely incapacitated by police. He told the police he would kill them. Judge found cops' actions to be unreasonable and there was no way he could kill them since he was incapacitated. Not Guilty

Extreme DUI .189 (Chandler) Reduced to Regular DUI and NO JAIL 2/28/2014

,

2014

Super Extreme DUI .210 with Accident (Scottsdale) - Reduce to Extreme DUI - 6/25/2014

,

2014

Extreme DUI .180 (North Mesa Justice Court) Reduced to Reckless Driving and no Jail - 1/20/2016.Based on a great DUI investigation it was discovered that the Breath Testing was improperly conducted and invalidated the test results. Also, my client refused all DUI field sobriety testing (as everyone should do). Client suffers from diabetes. The officer could not tell the difference between diabetic shock and alcohol impairment. The officer did conduct the HGN test (eye test). However, after a DUI defense interview with the officer it was learned he conducted the test wrong. After a letter to the prosecutor highlighting the problems with the DUI investigation, the DUI case in North Mesa Justice Court was reduced to Reckless Driving and NO JAIL!

,

2016

Aggravated Assault and Assault (Phoenix) - Not Guilty after Trial - 4/5/2016It pays to hire an attorney who knows what he is doing. Client charged with inappropriately touching a 2 year old girl and her father in a swimming pool. Our investigation turned up 3 independent witnesses who testified in our defense. After two days of testimony, 7 witnesses, and rebuttal testimony, my client was found NOT GUILTY! If you are charged with assault in Phoenix, Arizona call Aaron Black right now.,

2016

Assault Domestic Violence   We set this for trial and the State agreed to dismiss the ay of trial. The was a case where my client's roommate made up a lie and called the police.

,

2017

Aggravated Assault - reduced to probation. Client accused of strangling and stabbing his wife. His initial plea was to prison. If we went to trial his range of sentence was a mandatory 5-15 years. My client accepted a plea probation. Today, he has his freedom.

,

2018
Other Outstanding Achievements:
Top DUI and Criminal Defense Lawyer North Valley Magazine

,

2020
Honors/Awards:
Yet again, a preeminent lawyer

,

Martindale-Hubbel Preeminent Lawyer

,

Martindale-Hubbel Preeminet Lawyer

,

2020

AV Preeminent Rated, Martinadale-Hubbell, 2013, 14, 15, 16

,

AV Preeminent Rated

,

Martindale-Hubbell

,

2016

again, i was selected to 3 best rated for DUI in Phoenix

,

3 Best Rated

,

3 Best Rated

,

2020

A great publication of the 3 best Phoenix DUI lawyers

,

3 Best Rated

,

https://threebestrated.com/dwi-lawyers-in-phoenix-az

,

2019

I was selected again to Best Lawyers

,

Best Lawyers

,

Best Lawyers

,

2019

Rated a top 10 dui lawyer

,

Best DUI Lawyers

,

Expertise

,

2016

rated top 1% of lawyers in AZ

,

Top 1%

,

American Association of Premier DUI Attorneys

,

2016

Top 100 Trial lawyer in Arizona, TOP 100 Trial Lawyers, National Trial Lawyers Association

,

2017

Peer selected into the 25th Edition of Best Lawyers in America

,

Best Lawyers

,

Best Lawyers

,

2018

In 2012 Aaron Black was nominated by his peers and received Martindale-Hubbell "Preeminent" AZ rating.

,

Martindale-Hubbell, AV Peer Review Rating

,

2012

North Valley Magazine is a full-color, full-gloss bi-monthly publication providing content that celebrates the lifestyles of various communities within the North Valley. Our editorial focuses on living life to the fullest, showcasing the best of North Valley areas communicating important content to our readers. Each issue caters to our audience—our readers include active families, sophisticated young professionals, and active seniors who enjoy travel, home improvement, dining, fashion, and outdoor activities. In the October/November 2012 issue Aaron Black was listed as one of the Valley's top DUI and Criminal Defense Lawyers.

,

The Valley's Top Rated Lawyers

,

North Valley Magazine

,

2012

Top Attorneys - Criminal Defense

,

AVVO.com

,

2013

An AV® Preeminent™ Peer Review Rating is an outstanding achievement and demonstrates that a lawyer has earned the highest rating available for their legal ability and professional ethics. A lawyer who attains AV® Preeminent status should be very proud—so should his or her firm. When you help your lawyers showcase their rating to its fullest, calling attention to the outstanding expertise and ethical standards it represents, new clients can proceed with confidence.

,

AV Preeminent Rated

,

Martindale-Hubell

,

2014

North Valley Magazine is a full-color, full-gloss bi-monthly publication providing content that celebrates the lifestyles of various communities within the North Valley. Our editorial focuses on living life to the fullest, showcasing the best of North Valley areas communicating important content to our readers. Each issue caters to our audience—our readers include active families, sophisticated young professionals, and active seniors who enjoy travel, home improvement, dining, fashion, and outdoor activities. In the October/November 2013 issue Aaron Black was listed as one of the Valley's top DUI and Criminal Defense Lawyers.

,

The Valley's Top Rated Lawyers

,

North Valley Magazine

,

2013

Top peer review ranking

,

AV Peer Review Rated

,

Martindale-Hubell

,

2016

rated top 1% of lawyers in AZ, Top 1%, American Association of Premier DUI Attorneys, 2016

,

2017

Top 40 Lawyers in Arizona under 40, Top 40 Under 40, National Trial Lawyers Association

,

2017

In 2012 Aaron Back was named in AZ Magazine as Top Young Attorney

,

Top Young Attorneys

,

AZ Magazine

,

2012

AV Preeminent Rated

,

Martinadale-Hubbell

,

2013

Top Attorneys - DUI

,

AVVO.com

,

2013

The National Trial Lawyers: Top 100 an invitation-only organization composed of the premier trial lawyers from each state in the nation who meet stringent qualifications as civil plaintiff and/or criminal defense trial lawyers. Selection is based on a thorough multi-phase process which includes peer nominations combined with third-party research. Membership is extended solely to the select few of the most qualified attorneys from each state who demonstrate superior qualifications of leadership, reputation, influence, stature and public profile. The National Trial Lawyers: Top 100 is an essential source of information, education and networking for accredited trial lawyers throughout America. Through unique and professional networking opportunities, information and CLE programs, we continually strive to give our members a competitive edge in today's legal profession.  It is the mission of The National Trial Lawyers to provide networking opportunities, advocacy training, and the highest quality educational programs for the nation's leading trial lawyers. Each of our distinguished Top 100 members possesses the knowledge, skill, experience and success held by only the finest and best lawyers in America.  By combining resources, power, and influence, The National Trial Lawyers: Top 100 is devoted to preserving and protecting justice for all.,

Top 100 Trial Lawyers

,

The National Trial Lawyers

,

2013

For the third year in a row, North Valley Magazine has recognized Aaron as a Top DUI Lawyer in the Valley

,

Top DUI Lawyer

,

North Valley Magazine

,

2014

Top 40 Lawyers in Arizona under 40

,

Top 40 Under 40

,

National Trial Lawyers Association

,

2016

Phoenix Magazine recognized Aaron as a top lawyer in the City

,

Top Lawyers

,

Phoenix Magazine

,

2016

AV Preeminent Rated, Martinadale-Hubbell,AV Preeminent Rated, Martindale-Hubbell

,

2017

This is the oldest and one of the most respected peer review companies. I just received work that I will be listed in the 2018 book!

,

Best Lawyers in America

,

Best Lawyers

,

2018

In 2012 Aaron Black was selected to Arizona's Top Rated Lawyers: Wall Street Journal and Arizona Republic.

,

Arizona Top rated Lawyers: Criminal Defense

,

Arizona's Top Rated Lawyers: Wall Street Journal and Arizona Republic

,

2012

Top Attorneys - Arizona's Outstanding Young Lawyers

,

Phoenix Magazine

,

2013

This is the second year in a row Aaron Black has been recognized by North Valley Magazine as one of he Top Valley Lawyers in DUI Defense. Aaron is honored by the award.

,

Top Valley Lawyers 2013 - DUI

,

North Valley Magazine

,

2013

The National Trial Lawyers: Top 40 under 40 is a professional organization composed of the top trial lawyers from each state or regions of certain highly-populated states who are younger than the age of 40.  Membership into The National Trial Lawyers: Top 40 under 40 is by invitation only and is extended exclusively to those trial lawyers practicing civil plaintiff and/or criminal defense law.  Invitees must exemplify superior qualifications, trial results, and leadership as a young lawyer under the age of 40. Selection is based on a thorough multi-phase process which includes peer nominations combined with third-party research. Each of our distinguished Top 40 under 40 members strives to encompass the knowledge, skill, experience and success held by only the best lawyers in America.  It is our mission to promote a unique and professional networking opportunity for young lawyers, while developing progressive ideas to pursue justice for those injured by the negligence of others, to educate the public about the importance of access to courts that are free of bias and undue influence, and to protect the right of trial by jury.      ,

The National Trial Lawyers

,

Top 40 Under 40

,

2013
Office location for Aaron M. Black
4702 N 32nd St
Phoenix, AZ 85018
Phone: 480-729-1683
Selections
Super Lawyers: 2014 - 2023
Rising Stars: 2012 - 2013
Additional sources of information about Aaron M. Black
Attorney resources for Aaron M. Black