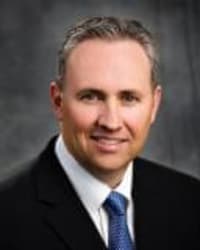 Wright Welker & Pauole PLC
Practice Areas: Personal Injury, Schools & Education
Licensed in Arizona since: 1991
Education: Arizona State University Sandra Day O'Connor College of Law

Selected to Super Lawyers: 2012 - 2023
Details
Matthew W. Wright holds a preeminent-AV rating, which is the highest rating in the Martindale-Hubbell national registry of preeminent attorneys.  In addition to being a seasoned trial lawyer, Mr. Wright's practice includes extensive appellate court experience with appearances before the United States Supreme Court, The United States Court of Appeals for the Ninth Circuit, the Arizona Supreme Court, and Arizona appellate courts. Mr. Wright handles a volume of commercial and insurance defense litigation.  Mr. Wright has litigated cases involving catastrophic personal injury, brain injury, wrongful death, molestations and assaults, complex products liability, 42 USC § 1983 claims, sports-related litigation, fire loss, maritime actions, bus accidents, motorcycle accidents, toxic torts, and asbestos litigation. Mr. Wright's practice also involves representing school districts in trial, administrative hearings, and on risk management issues. He routinely presents at seminars for school districts concerning risk management issues.  He is chief litigation counsel for the Arizona School Risk Retention Trust and its member school districts.
First Admitted: 1991, Arizona
Professional Webpage: http://wwpfirm.com/about-us/attorneys-at-law/about-our-attor...
Bar/Professional Activity:
Arizona Association of Defense Counsel, COSA-council of school attorneys, Defense Research Institute
Educational Background:
Arizona State University, College of Law, Tempe, AZ.Juris DoctorHonors: Outstanding Trial AdvocateHonors: Order of the BarristersNew Mexico State University, Las Cruces, NM.Bachelor of Arts With Honors: Outstanding Senior--College of Arts and Sciences Honors: WAC Conference Male Scholar Athlete of the Year
Honors/Awards:
Recognized for distinguished achievement in the art and science of advocacy

,

International Academy of Trial Lawyers, Inc

High honor in courtroom advocacy

,

The National Order of Barristers
Other Outstanding Achievements:
Argued the case Safford Unified School District v. Redding, U.S. Supreme Court, No. 08-479  before the United State Supreme Court and obtained a reversal of the 9th Circuit's decision on immunity.,

2009
Verdicts/Settlements:
Crittenden v. Eastern Arizona College S-0500-CV-2007259  Defense verdict in an assault and battery case brought by a player for permanent injuries he sustained when a fan assaulted him after the game, allegedly caused by inadequate security.

,

2011

Konyen vs. Mt. Quail CV 200800150:  Defense verdict in a slip-and-fall case at Mt. Quail restaurant.  Pt Konyen suffered a communited fracture of his elbow with permanent paralysis of his right hand. 

,

2010

James v. Juetten, Maricopa County CV 90-91848Renteria v. Oakland Athletics Baseball Company, Maricopa County CV 92-06818Hernandez v. Kosowsky, Maricopa County CV 92-08592 Garwood v. Phillips, Maricopa County CV 92-13007 Leyva v. McCarty, Maricopa County CV 92-21305 Kassel v. Delta Electric & Air, Inc., Maricopa County CV 92-01448Coburn v. Van Rooy Plumbing, Mohave County CV 93-252 Kellis v. Rubash, Mohave County CV 93-001 (no trial report made)Koyle v. Economy Heating & Cooling, Mohave County CV 93-426Dunn v. Madison Elementary School District No. 38, Maricopa County CV 93-07201 Castro v. Stinson, Maricopa County CV 94-09673 Garibo-Madrigal v. Kaegle, Maricopa County CV 94-02321 Gonzales v. Jarnigan Farms, Maricopa County CV 94-00825 Alpha Sigma Housing v. Arizona State University, Maricopa County CV 94-19612 Borghaus v. Gilbert Unified School District, Maricopa County Nos. CV 94-06744 and CV 95-06222 (Consolidated) Dembowski v. Humboldt Unified School District No. 22, Yavapai County CV 95-0840 Calabrese v. Mohave Union High School, Mohave County 95CV426 Hernandez v. Best, Maricopa County CV 95-06125 Rhodes v. Big John's Auto Wrecking & Sales, Pima County 298980 Salman v. Ditter, Maricopa County CV 95-04157 Kim v. Hollobaugh, Maricopa County CV 95-03828 Benitez v. Vanosdell Farms, Maricopa County CV 95-14164 Delgado v. Murphy Elementary School District No. 21, Maricopa County CV 96-12555 Adams v. Morrison, Yavapai County Nos. CV 960442 and CV 96-23292 (Consolidated) Hanley v. Deen, Pinal County CV 96043509Conaway v. Hardy, Maricopa County Nos. CV 96-91758 and CV 97-06551(Consolidated) Kappas v. Copus, Maricopa County CV 97-02082 Seek/Blake v. Safford Unified School District, Graham County 970032 Martinec v. AEX, Maricopa County CV97-07936 Baird v. Gilbert Unified School District, Maricopa County CV 97-15818 Hodge v. Gilbert, Yavapai County CV 97-0288 Royer v. Lunt, Graham County CV970088 Davenport v. Willcox Unified School District, Cochise County CV 98-000224Masengale v. Diamond Q Farms, Maricopa County CV 97-17056Maynard v. Greenworld Nurseries, Maricopa County CV 98-03189 Hoffen v. Alhambra Elementary School District No. 68, Maricopa County CV98-15248 Appleton v. Bombardieri Construction Co., Yavapai County CV 980398 BFI/Pitts v. Avondale Elementary School District, Maricopa County CV 98-20870Schmidt v. Arledge, Maricopa County, CV99-10154 Ruyle/Pope v. Rodrigues, et al., Maricopa County CV 2000-009649Begay v. Salazar, et al., Maricopa County CV 2001-021480John Doe, et al. v. Madison School District No. 38, et al., Maricopa County CV 2002-020717 Stotts v. Kennedy, Navajo County CV 2002-02717Harper v. Coolidge Unified School District, Maricopa County CV 2004-005653Batty v. Glendale Union High School District, Maricopa County CV 2007-002518Safford Unified School District v. Redding, U.S. Supreme Court, No. 08-479 Stephanie Gray v. Gilbert Unified School District CV  CV2007-015047Appellate DecisionsBill Morgan, et al v. Show Low Unified School DistrictMary Henry v. Chandler Educational FoundationBatty v. Glendale Union High School DistrictRedding v. Safford Unified School District #1 (Ninth Circuit)Safford Unified School District #1Safford Unified School District #1 v. Redding (U.S. Supreme Court)

Oshae Hatcher v. Mesa Unifed School District #44: Defense verdict obtained against plaintiff Hatcher.  Heavily recruited running back who suffered a career ending knee injury during pregame warm up at district's Skyline High School.  Pt alleged that crossing mats on all-weather track were unusually slick--especially for athletes in cleats--and caused him to suddenly slip out from under himself when he hit the mat full-speed while attempting to retrieve an errant punt during pre-game warm-ups. Defendants acknowledged the slick condition of the mats but argued the mats were designed for walking across the track, were easily avoided, and that Hatcher only attempted to field the errant punt at full speed to grandstand for scouts in the stands.  Medicals in excess of $300,000 with multiple surgeries and complications with infections.  Loss of scholarship opportunities and enjoyment of life.  

,

2014
Pro bono/Community Service:
Governing Board member of East Valley Institute of Technology.

,

2016
Industry Groups:
Corporations
Insurance
Political Subdivisions
Selections
Super Lawyers: 2012 - 2023
Additional sources of information about Matthew W. Wright
Attorney resources for Matthew W. Wright