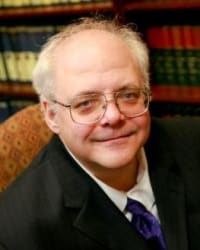 Baker Schulze & Murphy
Practice Areas: Appellate, Administrative Law, Personal Injury
Licensed in Arkansas since: 1983
Education: University of Arkansas at Little Rock William H. Bowen School of Law
Languages Spoken: English, Spanish

Selected to Super Lawyers: 2018 - 2023
Details
I have been practicing since 1983.  I practice with Darryl E. "Chip" Baker and Ruthanne Murphy.   I have had the privilege of being involved in some cases that had an impact on the law, for better or for worse.  On the "better" side, I was asked to represent the New York Times in the Prempro class action when the defendants sought to use the power of the Court to keep evidence about their "ghostwriting" contributions to medical literature confidential.  Our efforts resulted in the de-designation of numerous documents improperly labeled as confidential and exposing a practice that created a danger of misleading medical researchers.
With the exception of the New York Times, I usually have represented individuals or very small businesses.  I have had the privilege of doing appellate work for other lawyers on some very significant cases.  I wrote the brief for Super Lawyer Bobby McDaniel in the case McCoy v. Montgomery, 370 Ark. 333, 259 S.W.3d 430 (2007), which was a landmark case on the issue of punitive damages in a medical malpractice case.  I handled Warnock v. Archer, 380 F.3d 1076 (8th Cir., 2004) on appeal.  That case was a significant case on the issue of freedom of religion in the school setting.  I wrote the brief in Boudreaux v. Mauterstock, 88 Ark.App. 389, 199 S.W.3d 120 (2004) which was one of the leading cases on the factors for changing a child's name.  I was asked to handle the appellee's brief on Wal-Mart Stores, Inc. v. Kilgore, 85 Ark. App. 231, 148 S.W.3d 754 (2004), which was significant on the liabilty of a pharmacy for dispensing the wrong medication to a consumer.  I wrote the brief for the plaintiff's lawyer in  Saine v. Comcast Cablevision of Arkansas, 354 Ark. 492; 126 S.W.3d 339 (2003), in which summary judgment on behalf of a public utility was reversed where an employee of the utility was alleged to have committed a sexual assault on a customer.  I wrote the brief on the appeal from the summary judgment granted in the tobacco case of  Boerner v. Brown & Williamson Tobacco Corp., 260 F.3d 837 (8th Cir. 2001).  I left the firm before the case was ultimately resolved as the only verdict against a tobacco company in Arkansas.  I handled Wiles v. Webb, 329 Ark. 108,  946 S.W.2d 685 (1997) in which the sudden emergency instruction was finally abolished.  In my brief on that case, I acknowledged that I had previously lost sudden emergency cases on appeal both arguing that the instruction should have been given and that it should not have been given and that in losing those cases from every direction, I had become somewhat of an expert.  The Supreme Court finally recognized that the instruction was inherently confusing and abolished it entirely.
I have had some success in civil rights cases on behalf of persons objecting to violations of the Establishment Clause.  I was the successful lawyer in United Coalition of Reason, Inc. v. Central Arkansas Transit Authority, 2011 WL 3607580 (E.D. Ark. 2011) and American Humanist Association v. Baxter County, 2015 WL 7012851 (W.D.Ark. 2015).
On the "worse" side, I lost Yancey v. Beverage House of Little Rock, Inc., 291 Ark. 217, 723 S.W.2d 826 (1987), which left the immunity rule for sellers of alcoholic beverages intact. Fortunately, the legislature finally remedied that.  Also, the several cases on the sudden emergency rule that I lost before Wiles v. Webb.  Diemer v. Dischler, 313 Ark. 154, 158-59, 852 S.W.2d 793, 795-796 (1993); Druckenmiller v. Cluff, 316 Ark. 517, 873 S.W.2d 526 (1994).  Of course, I still sincerely believe the learned court was wrong in almost every case I ever lost on appeal.
First Admitted: 1983, Arkansas
Professional Webpage: https://www.bsm.law/attorney/schulze-james-g/
Honors/Awards:
I won one of the many Best of CLE awards given in this year.

,

Best of CLE

,

Arkansas Bar Association

,

2003

I won one of the many Best of CLE awards given in this year.

,

Best of CLE

,

Arkansas Bar Association

,

1997

I was awarded "Boss of the Year" by the Greater Little Rock Legal Secretaries' Association.  It was a surprising honor for me.  I really hope I deserved it. I had worked with that organization, helping them with continuing professional education.  I knew them to be a very serious and professional group.  When they honored me with the award, I was in no position to dispute the honor.  I just wondered just how bad everyone else had to be.

,

Boss of the Year

,

Greater Little Rock Legal Secretaries' Association

,

1993
Bar/Professional Activity:
Advanced Appellate Workshop, Arkansas Trial Lawyers Association.  I gave a talk on writing briefs and helped conduct a workshop on writing and oral argument.  It was a great program.  I really enjoyed it.

,

2009

Successfully Navigating the Appeals Process.I spoke at this seminar. I covered appellate procedure and legal writing.  Those are two of my favorite topics.  I had a lot of fun preparing this course.  I found it very interesting, and from the response I got, I think the participants enjoyed it as well.

,

2008

Advanced Expert Witness Deposition Tactics.Judge Sandy Huckabee and I conducted a day-long seminar on Expert Witness Deposition tactics.  We invited some experts to come and allow us to demonstrate some of the tactics that can be useful in expert depositions.I thought it was a very useful program.  I probably learned as much from preparing the program as the people attending did from watching it.

,

2008

Social Security Case Strategies Seminar, Arkansas Trial Lawyers Association.  I spoke on Social Security Appeals.

,

2009
Industry Groups:
Arkansas Bar Association
Arkansas Trial Lawyers Association
Federal Bar Association
Pulaski County Bar Association
Scribes
Selections
Super Lawyers: 2018 - 2023
Additional sources of information about James G. "Gerry" Schulze
Attorney resources for James G. "Gerry" Schulze