William Naumann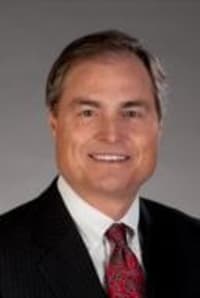 Attorney Profile
Top Rated Construction Litigation Attorney in San Diego, CA
Phone: 858-792-7474
Fax: 858-564-9380
Selected To Super Lawyers:
2012 - 2021
Practice Areas:
Construction Litigation: Consumer (90%),
Real Estate: Business (10%)
Attorney Profile
Attorney William H. Naumann is the founder and owner of The Naumann Law Firm in San Diego, California. With more than 39 years of extensive construction defect litigation, Mr. Naumann handles significant construction cases with complex insurance issues, including bankruptcy of the builder and exhaustion of insurance. His clients include homeowner associations, residential and commerical property owners.
Mr. Naumann received his law degree from the University of San Diego School of Law and was admitted to the State Bar of California in 1980. He is admitted to practice within the state courts of California as well as the Southern U.S. District Court of California. He is a member of the American Association for Justice, the State Bar of California, the Consumer Attorneys of San Diego, and the Consumer Attorneys of California.
Practice Areas
90%

Construction Litigation: Consumer

10%

Real Estate: Business
Focus Areas
Construction Defects, Condominiums & Cooperatives
Selections
Super Lawyers: 2012 - 2021
Email Me
To: William Naumann
Super Lawyers: Potential Client Inquiry
Additional Sources of Information About William Naumann
About William Naumann
Admitted: 1980, California
Professional Webpage: http://naumannlegal.com/william-h-naumann/
Honors/Awards:
AV-Rated Preeminent by Martindale-Hubbell
Bar/Professional Activity:
Member, Consumer Attorneys of California

California

,

1980

Member, American Association for Justice

Member, Board of Directors, Consumer Attorneys of San Diego, 1989-1998

Member, State Bar of California

President, Consumer Attorneys of San Diego, 1999

U.S. District Court Southern District of California
Verdicts/Settlements:
LAMONT STREET TOWNHOMES ASSOCIATION v. PACIFIC BEACH 2012, LTD  Settlement:  $89,500.00 The Association was experiencing excessive cracking at hardscape and stucco among other issues. There were also cracking and slope issues on the balcony decks. We were able to resolve the case after identifying and bringing in all the subcontractors that were involved with the defective components.  

,

2020

ARTERRO MAINTENANCE CORPORATION v. DEVELOPMENT SOLUTIONS 2LAC, LLC    Settlement:  $525,000.00 The Association and a portion of the single family homeowners brought suit against Davidson Homes for excessively high water pressure. The excessively high water pressure combined with improper workmanship of PVC piping caused several homes to experience main line leaks in the front of their respective homes. The high water pressure also put added strain on the fire sprinkler systems for each home. After several mediations, the Association and group of single family homeowners recovered funds from the builder to address the main line leaks and fire sprinkler issues.

,

2020

Las Palmas Business Park Owners Association v. MDC Las Palmas, LLC. Settlement:  $1,615,000.00 The firm filed a lawsuit in the Orange County Superior Court on behalf of Plaintiff, Las Palmas Business Park Owners Association, against the converter, the general contractor and the subcontractors. This case involved one of the largest business condominium conversions in Orange County.  The business park was originally known as the Electric Farm. Units were leased until 2005 when the converter purchased the forty-year-old project and started renovations.  The renovations included slurry sealing of large private streets and drives and, also, repairs to the old roofs.  The converter also created a new owners association with new operating and reserve budgets.  After only half the units were sold, the converter defaulted on its acquisition and construction loan.  As a result, a new converter purchased the project with a deed in lieu of foreclosure.  The new converter then proceeded to sell the remaining units. It became clear in the depositions that the converters had inappropriately calculated reserves and represented that the streets and roofs were new.  This left the association with no funds to properly repair and replace the streets and roofs.   The converter argued that business associations are not required to have reserves or reserve budgets under various statues.  Mr. Naumann and Mr. Shiu overcame these contentions by pointing out that the local municipal codes required proper reserves.   The Association's experts also determined that the repairs done to the streets and roofs, were performed improperly and led to multiple roof leaks.  Following multiple mediations before mediator, Ross Hart, the firm successfully obtained a settlement for the Association in the amount of $1,615,000.00.                          

,

2020

ZIANI MAINTENANCE ASSOCIATION  v. LENNAR HOMES OF CALIFORNIA, INC       Settlement: $475,000.00.  This Association was experiencing flooding and ponding water at various common area locations. Additionally, the Association has a large driveway paver system used by all owners for access to and from their private garages. The driveway pavers were experiencing subsidence and early deterioration. The Association brought suit against the developer claiming inadequate and improper site drainage as well as a defective driveway paver system. Our investigation revealed several issues with site drainage and discovered the developer used the improper sized pavers that were meant for light vehicle traffic only. We recovered sufficient funds for the HOA to make the driveway and drainage repairs.  

,

2020

Aviara Residence Club Owner's Association v. Riviera Building Development The Naumann Law Firm announced today that attorneys, William Naumann Esq., and Loren Shiu, Esq., recently recovered $2,961,741.52 in damages on behalf of Aviara Residence Club Owner's Association in a construction defect lawsuit.    The firm filed a lawsuit in the San Diego County Superior Court on behalf of Plaintiff Aviara Residence Club Owner's Association against the general contractor and subcontractors. The Association engaged a general contractor to assist in an expansion project for the common area clubhouse and miscellaneous repairs to walkways/stairs at the residential buildings.   In the course of discovery, Mr. Naumann and Mr. Shiu learned that the expansion work of the clubhouse was defective and ultimately caused tile cracks in the lobby area of the clubhouse among other deficiencies.   In addition, it was discovered that the walkways/stairs of the residential buildings were improperly repaired by the general contractor causing ponding conditions and efflorescence on the walkways.                     Following multiple mediations before mediator, Jerry Kurland, the firm successfully obtained a settlement for the Association in the amount of $2,961,741.52.,

2019

FELSPAR STREET TOWNHOMES ASSOCIATION v. PACIFIC BEACH 2012, Settlement:  $82,000 Client:  The Association was experiencing excessive stucco cracking and water intrusion through an exterior wall among other issues. There was also noise transmission issues between adjacent units. We were able to resolve the case after identifying and bringing in all the subcontractors that were involved with the defective components. ,

2020

Bellarado Homeowners' Association Developer: Western Pacific Housing – Torrey Village Center LLC; Western Pacific Housing, Inc.; Western Pacific Housing Management, Inc. Settlement: $550,000.00 Client: Association - Common area defects   Our firm represented the Bellarado Homeowners Association located in San Diego, California. The project was constructed in the 2003-2004 time period consisting of 123 condominium units. Our firm's retained experts conducted multiple rounds of inspections and testing and discovered leaking pot shelve windows. Common area defects included excessive cracking at the concrete pool deck, cracking and spalling of stucco, and miscellaneous settlement of asphalt areas. After several mediations, Mr. Naumann and Mr. Shiu were able to negotiate a favorable settlement in the amount of $550,000.00.,

2014

Adams (Chula Vista, CA) Developer: Brookfield Homes Settlement Amount: $470,713.00 Client: Single-family custom home Our firm represented approximately 66 homeowners in a master planned community called Cottage Lane located in Chula Vista, California. Among many of the construction deficiencies, the homes suffered from window leaks caused by improper flashing at pot-shelve conditions. After several mediations, the matter settled in the amount of $470,713.00.  Mr. Naumann and Mr. Shiu were handling attorneys.,

2014

[email protected] Club Homeowners Association Developer: Palm Springs Modern Homes IV Settlement: $640,000.00 Client: Association - Common area defects   The Naumann Law Firm represented this Association and (19) individual homes in Palm Springs, California in a construction defect case.  Leaks started developing in the subdivision's water main which ran down the streets in this small gated community. Before the case settled there were thirteen separate documented leaks.  In addition, there were windows leaks and deck leaks in the individual homes.  After several mediations, the firm negotiated a settlement in the amount of $640,000. Mr. Naumann was handling attorney.,

2014

Anchorage Homeowners Association Developer: Anchorage Lane II, LLC Settlement: $1,670,500.00 Client: Anchorage Lane HOA Our firm represented The Anchorage Homeowners Association in Point Loma, California. The damages had occurred in the common areas owned by all of the individual homeowners. More specifically, water intrusion into parking structures that were constructed below sea level. Due to the homes being adjacent to the water, this quickly because a serious issue for homeowners. After many mediations, Mr. Naumann secured the HOA a settlement of $1,670,500.00. William H. Naumann and Loren K. Shiu, of The Naumann Law Firm were the handling attorneys.,

2016

Campana at Rancho Coronado Homeowners Association Developer: D.R. Horton VEN, Inc. fka D.R. Horton San Diego Holding Co., Inc. Settlement: $715,000.00 Client: Association - Common area defects   Our firm represented the Campana at Rancho Coronado Homeowners Association located in San Marcos, California. The project was constructed in the 2003-2004 time period. Our firm's retained experts conducted multiple rounds of inspections and testing and discovered the major issue in this case – leaking pot shelve windows. Common area defects included excessive cracking at the concrete pool deck, cracking and spalling of stucco, and miscellaneous roof deficiencies. After several mediations, Mr. Naumann was able to negotiate a settlement in the amount of $715,000.00.,

2015

Laurel Bay Community Association Developer: Hammer Development, LLC Settlement: $4,700,000.00 Client: Laurel Bay    The firm filed the lawsuit in the San Diego County Superior Court, Case No. 37-2013-00063690, on August 21, 2013 on behalf of the Laurel Bay Community Association ("Association") against the developer/converter, Hammer Development, LLC and Hammer Laurel Condominiums, LLC. The lawsuit also named the initial developer and original contractor entities, Simpson Laurel Bay LP, SHLP Laurel Bay LLC, and GWC Contractors, LP. The project was originally constructed in 2004 for the purpose to serve as a residential apartment complex but was subsequently converted to condominiums a year later in 2005. The Association first identified potential construction issues when it noticed water intrusion into its multi-level subterranean parking garage. The water leaks at the below-ground garage occurred at wall cracks and at floor-to-wall intersections. The firm's investigation included an in depth mapping of water leaks which revealed active leaks at every garage level. Upon further investigation and testing, the firm discovered that the cause of the leaks was due, in part, to failed waterproofing at podium level planters. The firm's ability to correlate the location of the garage leaks with the location of the planters led to a successful settlement in the case. Handling attorneys William H. Naumann and Loren K. Shiu along with co-counsel, David M. Peters, argued that the developer/converter was responsible, among other things, for the defective planters, water intrusion issues in the subterranean garage, and the resulting damage stemming from all the construction deficiencies. As a result of the firm's construction defect investigation, the Association asserted that the developer and other responsible defendants were liable to the Association under the theory of Strict Liability, Negligence and Breach of Implied Warranty.  Following multiple inspections, mediations and depositions, the firm successfully obtained a settlement for the Association in the amount of $4,700,000.,

2017

Palisade Gardens Association v. Palisades Gardens, LLC Developer:   Palisades Gardens, LLC Settlement Amount: $750,000.00 Client: Association - Common Area Defects  ,

2018

Providence Square v. Talmadge East, LLC. Developer: Talmadge East LLC Settlement: $550,000.00 Client: Thirty (30) Condominiums  ,

2016

Quinteza Homeowners Association  Developer:  BDS Group Settlement: $450,000.00 Client: La Mesa Homeowners Association ,

2018

5806 WARING HOMEOWNERS ASSOCIATION v W. LOFTS, LLC, 753 EL CENTRO, LLC, and 5806 WARING AVENUE, LLC Developer:   W. LOFTS, LLC, 753 EL CENTRO, LLC, and 5806 WARING AVENUE, LLC Settlement Amount: $610,000.00 Client: Association - Common Area Defects,

2017

William and Barbara Blackledge v. Presidential Heights Community Association No 2 Settlement: $60,000.00 Client: One (1) Single Family Home  ,

2014

Cordova v. Brookfield Homes  Developer: Brookfield Homes  Settlement: $103,500.00 Client: Ten (10) Single Family Homes ,

2017

Garcia v. McMillan Homes Developer: McMillan Homes  Settlement: $109,200.00 Client: Twelve  (12) Single Family Homes,

2016

Hillside Professional Owners Association, Inc. v. Shea Construction Developer:  Shea Construction  Settlement:  $90,000.00  Client:  Homeowner Association Common Area defects  ,

2017
Educational Background:
Mr. Naumann received his Juris Doctorate from the University of San Diego, School of Law in 1980.

,

1980

North Central College in Naperville, Illinois Political Science and Economics, With Honors
Show More
William Naumann:
Last Updated: 10/20/2020