« Back to Results
Christopher S. Reeder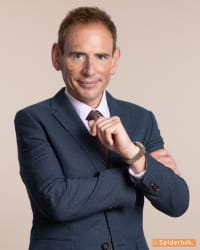 Attorney Profile
Top Rated Business Litigation Attorney in Los Angeles, CA
CSReeder, PC
 | 
11766 Wilshire Boulevard, Suite 1470
Los Angeles, CA 90025
Phone: 310-861-2470
Fax: 310-861-2476
Selected To Super Lawyers:
2015 - 2021
Practice Areas:
Business Litigation (50%),
Business/Corporate (10%),
Employment Litigation: Defense (10%),
Entertainment & Sports (10%),
Franchise/Dealership (10%),
Real Estate: Business (10%)
Attorney Profile
With Chris Reeder as its lead trial lawyer, CSReeder, PC is a full service business litigation firm.  CSR Lawyers are focused, driven, and results oriented. 
Utilizing a tight team-based litigation approach, trial preparation model, and strategy unique to each client, CSR Lawyers represent a wide variety of clients from entrepreneurs to large international corporations in an infinite number of industries. 
Chris also acts as general counsel to several companies and high net worth individuals.  Chris has navigated clients through a large assortment of mergers, acquisitions, dispositions, financings, government investigations, franchising issues, and real estate transactions.  CSR Lawyers also provide day to day general counsel services to clients such as trademark registration, corporate compliance, real estate tax assessments, franchise transactions, and contractors licensing.
CSR Lawyers have one goal: winning for the client.  It is as simple as that and the results speak for themselves.  
White Papers
Riverisland Ruling Gives Calif. Fraud Victims Fairer Shake

- This article discusses the California Supreme Court's decision in Riverisland Cold Storage Inc. v. Fresno‐Madera Production Credit Association holding that the parol evidence rule does not bar the introduction of evidence of fraud, even if the misrepresentations directly contradict the terms of a written contract.
Nev. High Court Split the Baby In Key Foreclosure Law Case

- This article discusses the seminal Sandpointe Apartments LLC v. Eighth Judicial District Court (CML-NV Sandpointe LLC) decision by the Nevada Supreme Court clarifying the application of AB 273, the groundbreaking 2011 Nevada statute that was designed to prevent secondary market loan purchasers from profiteering with respect to guarantor deficiencies on distressed loans.
About Christopher Reeder
Admitted: 1997, California
Professional Webpage: https://www.csrlawyers.com/chris-reeder
Honors/Awards:
Member

, National Order of Barristers,

1997

Best Oralist (Honorable Mention)

, Walter H. Rice Moot Court Competition,

1997
Bar/Professional Activity:
Co-Chair of Corporations Committee and West Coast Liberty Awards.
Pro bono/Community Service:
Co-Chair of Corporations Committee and West Coast Liberty Awards, Lambda Legal

,

2019
Scholarly Lectures/Writings:
Verdicts/Settlements:
Prosecuted claims resulting in a seven figure plus settlement for a foreign based engineering staffing company against a former board advisor and third party subsidiary of one of the world's largest retail companies based on claims arising from the diversion of the client's prospective business and employees to another staffing company.

,

2021

Obtained an order completely dismissing an unfair advertising Lanham Act, unfair business practices, and breach of contract case filed by a competitor of the client, a wholesale and retail water bottle and bottleless manufacturer and distributor, alleging claims of false reviews of the competitor's products and favorable reviews of the client's products.

,

2021

Successfully represented world famous plastic surgery practice in the prosecution of claims against a construction company resulting from damage to its facility.

,

2021

Successfully represented the co-founder of an interactive technology corporation in shareholder and derivative litigation against the other shareholders resulting in the client obtaining 100% of the shares of the company and dismissal of all claims asserted against the client.

,

2020

Successfully prosecuted claims for a non-profit academy and post production studio against its former real estate broker and construction manager relating to a failed transaction to acquire and renovate a new facility.

,

2020

Successfully represented a national franchisor in litigation brought by a franchisee alleging violations of the California Franchise Relations Act in response to a notice of default issued by the franchisor resulting in a dismissal of the litigation and termination of the franchisee from the franchise network.

,

2020

Obtained a judgment, injunctive relief, and contempt finding in favor of a national franchisor against a former franchisee and its principals arising out of the breach of a non-competition covenant

,

2020

Successfully represented a Marvin partner in probate litigation resulting in the client being appointed the administrator of the Estate over the decedent's brothers and prevailing on summary judgment on the client's Marvin claim.

,

2020

Navigated a nationwide franchise network though COVID-19 pandemic including analyzing orders to establish essential business exemptions in numerous states and jurisdictions, facilitating participation in the Paycheck Protection Program, planning for Paycheck Protection Loan forgiveness, and analyzing business interruption insurance claims.

,

2020

Successfully represented former partners of a law firm in a dissolution proceeding obtaining over $700,000 in past distributions, office space, and other assets as well as successfully defending claims brought against clients.

,

2020

Closed international exclusive distribution agreement for wholesale water distribution company

,

2020

Conducted an internal investigation for the Board of Directors of a non-profit organization as a result of sexual and gender based harassment allegations brought against the Chief Executive Officer.

,

2019

Successfully defended nationwide franchisor in a putative false advertising class action resulting in a dismissal of individual claims with no class certification.

,

2019

Closed multiple financings for commercial real estate holding company of manufacturing and office facilities resulting in a compete refinance of the entire portfolio valued at approximately $100 million.

,

2019

Obtained majority control of an interactive technology firm for minority shareholder during shareholder and derivative litigation resulting in the client being restored as President of the Company and Chairman of the Board.

,

2019

Successfully defended religious organization in litigation brought by a parishioner seeking to void a charitable donation of real estate.

,

2019

Successfully represented motion picture producer in litigation against his former law firm and partners resulting in a substantial confidential settlement

,

2019

Successfully defended high profile client in transgender discrimination litigation resulting in no payment from or on behalf of the client to the plaintiff.

,

2019

Obtained a settlement massively reducing triple net lease charges for several groups of medical professionals based on claims of fraud in the procurement of leases and lease extensions after the acquisition of several Class A medical buildings.  

,

2019

Closed several acquisitions, related financings, and lease transactions for real estate developer and holding company including an $18 million acquisition of an industrial building with unique title and zoning issues.  

,

2019

Successfully closed several franchise acquisitions for a national franchisor.

,

2019

Successfully defended at trial a loan acquisition company against claims brought by a borrower who claimed that he had formed a joint venture with the client to obtain a loan pool from the FDIC and alleged claims including breach of a joint venture agreement, promissory estoppel, and wrongful foreclosure resulting in a judgment for the client.

Successfully represented a water container and distribution company in several acquisitions of retail locations as well as establishment of a franchising unit.

,

2019

Prosecuted individual and derivative claims for the minority owner of an aviation maintenance and repair company against the majority shareholder resulting in a favorable buy out of the client's interest in the corporation.  

,

2019

Obtained dismissal of putative class action brought against large home improvement contractor and national franchisor alleging claims of false advertising and unfair business practices.

,

2019

Representation of an aviation repair station in litigation involving major maintenance services performed on a commercial passenger aircraft.

Obtained a judgment (including damages and injunctive relief) on behalf of national franchisor against a franchisee who abandoned its franchise and attempted to sell the franchisor's intellectual property and other assets to a third party.

Obtained a jury verdict (including an award of punitive damages) in favor of a major dental practice management company that owns several dental practices in Southern California against another partner resulting in an award of the entire practice.

Obtained the dismissal, on a motion to dismiss, of a case brought by a franchisee association against a national franchisor, resulting in the validation of numerous business practices as well as a finding that the franchisee association lacked standing, thus preventing future litigation.

,

2016

Successfully represented a hotel land developer and its principals in litigation against one of the largest private equity firms on the west coast alleging claims related to underfunding of the project and fraud as well as successfully defending the clients against breach of contract and alter ego claims asserted by the private equity firm.

Closed a $100 million private equity acquistion of an international food distributor.

,

2018

Obtained a judgment for a real estate developer of a mixed use development adjacent to a major sports facility dismissing claims by a former investor for fraud, securities fraud, and breach of contract arising out of the investor's attempt to rescind a put option previously exercised by the investor and thus benefit from the ultimate extraordinary profitability of the development.

Represented major home improvement contractors and several subsidiaries in an administrative action brought by the California Attorney General involving numerous allegations of unlawful business practices.

Obtained a judgment at trial on behalf of a loan investor against a lender arising out of defaulted loans on various real estate projects due to inadequate due diligence performed by the lender prior to funding the loan, inappropriate construction draw approvals, and disregard of the investor's instructions during the foreclosure process.

Successfully defended the directors and officers of a large privately held corporation in litigation brought by a minority private equity investor alleging various claims including breach of fiduciary duty and constructive fraud resulting in a complete dismissal.

Conducted internal theft investigation for business management firm involving the alleged theft of over $7 million in celebrity client funds and successfully represented the client in subsequent litigation against the partner that embezzled the funds resulting in a multi-million dollar judgment and criminal prosecution.

,

2017

Represented a national franchisor in multi-state litigation against former franchisees and their principals involving issues of misappropriation of trade secrets, trademark infringement, unfair business practices, breach of contract, and conversion.

Represented numerous high level executives in litigation or negotiations against former employers, including the Chief Revenue Officer of a National Hockey Association team, editor of an internationally circulated magazine, the editor of a major internet portal, and a recording industry executive resulting in lucrative severance agreements.

,

2016

Obtained a judgment against a joint venture partner in a multi-phase wind power development involving claims of breach of contract and breach of fiduciary duty resulting in an award of a 100% ownership interest in the development entity, injunctive relief, and damages.

Defended a commercial office developer at trial from an attempt by a commercial lender to foreclose on a premier Class A office building, including numerous complex issues arising out of the loan documentation and loan administration as well as lender liability issues resulting in an avoidance of a foreclosure, modification of the loan, funding by the lender of the remaining loan balance, and extensions of the maturity date.

Successfully prosecuted at trial claims for breach of a construction loan agreement on behalf of a multi-unit residential developer against a large international bank and subsequent acquirer of the loan for failure to timely and completely fund the loan resulting in a favorable settlement in the middle of trial.

Successfully prosecuted claims on behalf of a large home-furnishings company and national franchisor for fraud, breach of contract, intentional interference, and unlawful business practices against private equity funds and their principals, ultimately resulting in the entire preferred return (in excess of $49 million) associated with stock issued to the private equity funds being eliminated and the preferred shares surrendered to the company for less than half of the amount of the original principal investment of the private equity funds.

Successfully represented the minority partner of a premier major sports event against the majority partner/major entertainment and sports conglomerate in corporate governance/fraud/breach of fiduciary duty/profits litigation resulting in multi-million dollar settlement.

,

2017

Obtained a jury verdict in favor of an investment company in a case brought by an investor involving several complex transactions.

Represented a world-renowned music recording and performing artist in surcharge litigation brought by the California Attorney General, including allegations of breach of fiduciary duty arising out of a charitable trust and probate estate of the artist's world-famous mother. The case resulted in a settlement involving no out-of-pocket payment from the client.

,

2016

Defended multiple home improvement companies in a wage and hour class action involving allegations of unpaid wages, expenses, and charge backs resulting in a nuisance value claims made settlement with a class wide release.

Successfully closed the $18,000,000 acquisition and associated financing of an over 100,000 square foot industrial building in Hayward, California to house the Northern California operations of one of the largest custom closet and home organization companies in the country.  

,

2018

Prosecuted in state and bankruptcy court high profile litigation including claims for racketeering, usury, fraud, and breach of contract on behalf of a client developing a 400 acre mixed use development surrounding a major sports complex against a commercial lender resulting in an unprecedented release of a $110 million personal guarantee, interest rate reduction, extension of the loan term for up to 5 years, no payments due until maturity, subordination for construction, and additional funding.
Transactions:
Closed a redemption transaction for a film editing company resulting in a successful recapitalization of the company.

,

2021

Closed numerous franchise acquisition transactions for a nationwide franchisor resulting in a record annual revenue increase for the client.

,

2020

Closed a long term lease and purchase option of a commercial/industrial building valued in excess of $45 million.

,

2020

Represented a real estate development partner in a transaction for the relocation of a major sports organization to a mixed-use sports and entertainment complex in which the client is a partner.

Negotiated and closed, as General Counsel, the acquistion of a minority interest in a to be built high end Italian restaurant including obtaining for the client an approved lease transfer, entitlement payments, and entity governance protections.

,

2017

Negotiated and closed, as General Counsel, the acquisition of a night club including leasing, licensing, permitting, and construction.

,

2016

Successfully negotiated and closed, as General Counsel to a nightclub and restaurant holding company and its principal, the reacquisition and financing of the majority interest in a world renowned night club.

,

2016

Closed, as General Counsel, a building/real estate acquisition and associated financing to serve as the headquarters for a national franchisor.

,

2017
Industry Groups
Construction
Entertainment
Financial
Hospitality
Real Estate
Sports
Additional Sources of Information About Christopher S. Reeder
Show More
Christopher S. Reeder:
Last Updated: 5/26/2021