Stacy D. Phillips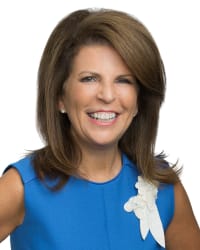 Attorney Profile
Top Rated Family Law Attorney in Los Angeles, CA
Blank Rome LLP
 | 
2029 Century Park East, 6th Floor
Los Angeles, CA 90067
Phone: 800-372-8751
Fax: 424-239-3434
Selected To Super Lawyers:
2004 - 2021
Practice Areas:
Family Law (80%),
Alternative Dispute Resolution (20%)
Attorney Profile
Stacy D. Phillips is one of the country's most well-known and respected family law practitioners, handling primarily high-net-worth and high-profile divorce cases. She has guided clients through critical transitions in their lives for more than 35 years with experience in every facet of family law, including complex divorce actions, high-conflict custody cases, domestic violence matters, same-sex dissolutions, paternity cases, and pre-nuptial and post-nuptial agreements.
Stacy is known for her skilled persuasion, adept negotiation, aggressive advocacy, and compassion in representing her clients, whether in litigation, mediation, or Collaborative Divorce. She is a Certified Family Law Specialist by the State Bar of California Board of Legal Specialization.
Stacy is an author, philanthropist, mentor, and sought-after speaker and commentator on family law issues in the news. She is consistently selected to the "Top 10 Southern California Super Lawyers" list, to Best Lawyers in America©, to the "Los Angeles 500 Most Influential People" list by the Los Angeles Business Journal, and in 2020 Stacy was named by Lawdragon to both their "Top 500 Leading Family Lawyers" and "Lawdragon Hall of Fame." In 2018–2020, she was selected "Most Influential Woman Attorney" by the Los Angeles Business Journal.
Email Me
To: Stacy D. Phillips
Super Lawyers: Potential Client Inquiry
Articles about Stacy D. Phillips appearing in Super Lawyers
Additional Sources of Information About Stacy D. Phillips
About Stacy Phillips
Admitted: 1984, California
Professional Webpage: http://www.blankrome.com/index.cfm
Honors/Awards:
"500 Leading Lawyers in America"

, Lawdragon,

2019

"Women of Accomplishment Award"

, B'nai Zion,

2001

"500 Leading Lawyers in America"

, Lawdragon,

2018

"Family Law Attorney of the Year Award"

, Century City Bar Association,

2009

"Women of Action Award"

, Israel Cancer Research Fund,

2000

"500 Leading Lawyers in America"

, Lawdragon,

2009

"Best Lawyers in America"

, Best Lawyers in America,

2012

"Southern California's Best Lawyers"

, Los Angeles Times,

2008

"Top Women Lawyers"

, Los Angeles Daily Journal,

2013

"Top Women Litigators"

, Los Angeles Daily Journal,

2008

Women Making a Difference "Volunteer of the Year Award"

, Los Angeles Business Journal,

2014

"Southern California's Best Lawyers"

, Los Angeles Times,

2007

"500 Leading Lawyers in America"

, Lawdragon,

2012

"Best of the Bar"

, Los Angeles Business Journal,

2007

"Los Angeles' Women Leaders in the Law"

, Los Angeles Times,

2009

"Certificate of Commendation"

, City of Los Angeles, Mayor Antonio Villaraigosa,

2006

"Best Lawyers in America"

, Best Lawyers in America,

2006

"500 Leading Lawyers in America"

, Lawdragon,

2011

Woman of Philanthropy

, Comerica Bank,

2015

Ms. Phillips was named by the Los Angeles Business Journal as one of the 500 most influential people in Los Angeles in the "Facilitators" cateogory.,

"500 Most Influential People in Los Angeles"

, Los Angeles Business Journal,

2017

"Top 75 Women Litigators"

, Los Angeles Daily Journal,

2005

"Los Angeles' Women Leaders in the Law"

, Los Angeles Times,

2011

Blank Rome Partners Kornfeld, Reathaford, and Phillips Named 2018 "Top Women Lawyers" by Daily JournalMay 2018   Blank Rome Partners Linda Kornfeld, Laura Reathaford, and Stacy D. Phillips have been named to the Daily Journal's 2018 list of Top Women Lawyers in California, which recognizes regional women attorneys who have made a difference to their clients, their firms, and their profession. A reception honoring the winners was held at the Montage Beverly Hills on May 2, following the Daily Journal and California Lawyer Women Leadership in Law Conference, and profiles of the winners were included in the Daily Journal's Top Women Lawyers supplement. For more information, please visit www.dailyjournal.com.,

Top Women Lawyers in California

, Daily Journal - Los Angeles,

2018

"Best Lawyers in America"

, Best Lawyers in America,

2004

"500 Leading Lawyers in America"

, Lawdragon,

2010

"Best Lawyers in America"

, Best Lawyers in America,

2003

"Los Angeles' Women Leaders in the Law"

, Los Angeles Times,

2010

"Patricia McClure Award"

, Asthma & Allergy Foundation of America,

2001

"Griffin Bell Community Service Award" (on behalf of the firm)

, Los Angeles County Bar Association Dispute Resolution Services,

2009

"50 Most Powerful Women in Los Angeles Law"

, Los Angeles Business Journal,

1998

"Top Women Lawyers"

, Los Angeles Daily Journal,

2009

"Best Lawyers in America"

, Best Lawyers in America,

2013

"500 Leading Lawyers in America"

, Lawdragon,

2008

"Los Angeles' Women Leaders in the Law"

, Los Angeles Times,

2014

"Best Lawyers in America"

, Best Lawyers in America,

2008

"Top Women Lawyers"

, Los Angeles Daily Journal,

2012

"Leading Individuals"

, Marquis Who's Who in America,

2007

"500 Leading Lawyers in America"

, Lawdragon,

2006

"Best Lawyers in America"

, Best Lawyers in America,

2007

"Los Angeles' Women Leaders in the Law"

, Los Angeles Times,

2012

"Certificate of Commendation"

, City of Los Angeles, Councilman Jack Weiss,

2006

"Top 75 Women Litigators"

, Los Angeles Daily Journal,

2006

"Southern California's Best Lawyers"

, Los Angeles Times,

2011

Enterprising Women of The Year

, Enterprising Women Magazine,

2015

The Los Angeles County Commission on Women and Board of Supervisors named Stacy D. Phillips 2018 "Woman of the Year in Law and Public Safety" at their 33rd annual Scholarship and Awards luncheon at the Dorothy Chandler Pavilion in Los Angeles on March 12, 2018. 

,

Woman of the Year in Law and Public Safety

, Los Angeles County Commission on Women,

2018

"Best Lawyers in America"

, Best Lawyers in America,

2005

"Top Women Lawyers"

, Los Angeles Daily Journal,

2010

"Top 50 Women Litigators"

, Los Angeles Daily Journal,

2004

"Southern California's Best Lawyers"

, Los Angeles Times,

2010

"Women of Achievement Award"

, Century City Chamber of Commerce,

2002

"Jurisprudence Award"

, Anti-Defamation League,

2009

"Women Who Make A Difference Award"

, Los Angeles Business Journal,

2001

"Southern California's Best Lawyers"

, Los Angeles Times,

2009

"Top 20 Attorneys Under Age 40"

, Los Angeles Daily Journal California Law Business,

1998

"Best Lawyers in America"

, Best Lawyers in America,

2009

"Women Leaders in Law"

, The Recorder,

2012

"Spirit of Hope Award"

, Tower Cancer Research Foundation,

2008

"Top Women Lawyers"

, Los Angeles Daily Journal,

2014

"Top Women Litigators"

, Los Angeles Daily Journal,

2007

"Top Women Lawyers"

, Los Angeles Daily Journal,

2011

"500 Leading Lawyers in America"

, Lawdragon,

2007

"500 Leading Lawyers in America"

, Lawdragon,

2018

"Certificate of Commendation"

, City of Los Angeles,

2006

"500 Leading Lawyers in America"

, Lawdragon,

2006

"Top Divorce Law Firm"

, Laws.com,

2013

1991 - Present "AV® Preeminent™", Martindale-Hubbell

Ms. Phillips was named by the Los Angeles Business Journal as one of the 500 most influential people in Los Angeles in the "Facilitators" cateogory.,

"500 Most Influential People in Los Angeles"

, Los Angeles Business Journal,

2016

"Women to Watch Award"

, Jewish Women International,

2005

"Best Lawyers in America"

, Best Lawyers in America,

2011

"Women of Achievement Award"

, AMIT,

2005

"Power Philanthropist Award"

, STARCARE,

2010

"Top 50 Women Litigators"

, Los Angeles Daily Journal,

2003

"Best Lawyers in America"

, Best Lawyers in America,

2010
Special Licenses/Certifications:
Certified Family Law Specialist, State Bar of California's Board of Legal Specialization
Bar/Professional Activity:
Los Angeles County Bar Association

Chancery Club of Los Angeles

Family Law Section Beverly Hills Bar Association 

California

United States Court of Appeals for the Ninth Circuit

Member, The Trusteeship

Association of Family and Conciliation Courts

U.S. District Court - Central District of California

Member, International Women's Forum

Family Law Section American Bar Association

International Academy of Collaborative Professionals

Supreme Court of the United States
Pro bono/Community Service:
Founder - Blank Rome Adopt-A-Center Program:  This program's purpose is to recognize and celebrate local non-profit organizations that benefit underserved and impoverished children and families in the greater Los Angeles area.  The Adopt-A-Center Program has recognized a deserving local agency every year since the Program's founding in 1999 (at Phillips Lerner ALC).  Not only does Blank Rome contribute and raise funds for these worthy non-profit organizations, the attorneys and AAC Advisory Board often extend their involvement to provide hands-on participation, become Board members and volunteers.  

,

1999

2005 - Present:  Board of Ambassadors | Vista Del Mar Child and Family Services

Women Presidents Organization, Los Angeles Chapter

Founder and Chair, Advisory Board of the Adopt-A-Center program
Scholarly Lectures/Writings:
In re R.S. the right of birth parents to voluntarily relinquish their parental rights is upheld, but legislature's intent to allow birth parents to maintain at least a semblance of control over the adoptive process by designating the individual with whom the public adoption agency is to place the child for adoption is emphasized (that is, as long as adoption agency agrees);

,

Co-Author

,

In Re R.S.

, California Family Law Monthly,

Legal

,

2010

The article is a "call to arms" on the cutbacks on the judicial system based on the State of California's economy.  As lawyers and guardians of our judicial system, we have an obligation to take action and take it now. 

,

Co-Author

,

Court Budget Cuts Jeopardize the Economy and Justice for All

, Century City Lawyer,

Legal

,

2010

Alternatives to litigation may help minimize the impact of divorce on children and manage acrimony between soon-to-be exes

,

Co-Author

,

'Cooperative Divorce' is Not an Oxymoron

, Trial Styles,

Legal

,

2010

In re Marriage of Guo and Sun, the Court of Appeal rejected the notion that Family Code Section 2251 allows for a determination that a putative marriage exists if either party has a good faith belief in the marriage.  This is consistent with the common law rule that only an innocent party can be a putative spouse.  Under the circumstances, it was determined that the appellant was not an innocent spouse and should not be entitled to rely on Respondent's good faith belief in the marriage as this would not be equitable and inconsistent with both the language and policy embodied in Section 2251 and common law on which it is based.  The Court of Appeal's opinion in Guo and Sun is in conflict with the earlier opinion rendered in In re Marriage of Tejada (2009) 179 Cal. App. 4th 973 and thus the issue is teed up for the California Supreme Court to decide.,

Co-Author

,

In re Marriage of Guo and Sun

, California Family Law Monthly,

2010

The Court of Appeal in In re Marriage of Stacy and Henry T. Nicholas held that a judge, whether or not the same judicial officer who issued the sealing Order, may revisit a prior sealing Order to ensure that it properly adheres to the requirements for sealing records as dictated by the California Constitution and Rules of Court. The California Constitution provides for a right of public access to civil proceedings. California Rules of Court (Rules 2.550 and 2.551) require that a request for a sealing Order must be made in a motion and that the Court must include certain findings in its sealing Orders. The Nichols case stands for the proposition that a judge may review a prior sealing Order at any time during an action to ensure that the presumption of public access to civil proceedings is adhered to and that the requirements for a sealing Order have been met.

,

Co-Author

,

In re Marriage of Nicholas

, California Family Law Monthly,

Legal

,

2010

The article discusses California Family Code §2640 and how it affects the amount a spouse will or will not receive in community property during a divorce. ,

Author

,

Community Property Doesn't Always Mean You Get Half

, Huffington Post,

2011

Divorce: It's All About Control – How to Win the Emotional, Psychological and Legal Wars, ExecuProv Press

Intro excerpt: "Divorce is seldom an option that is considered when you first step foot into the union of marriage, however, 'till death do us part' may not be applicable in all cases, which allows divorce to free you from the bounds of the relationship. It may not be the most pleasant of processes to undergo, so we speak with Stacy Phillips, an expert in family law, who shares what could be done to ease families through the difficult circumstances, her work with celebrities and how the Courts in California have addressed family legislation."  

,

featured profile

, Family Lawyer Monthly magazine,

2017

excerpt:"Taking control of your financial affairs is not only important, it can have a positive effect on a relationship or marriage over the long term, and can, in many instances, make a divorce less painful.",

Advisory Column author

,

"Managing Your Finances Like You Would Your Relationship

, C-Suite Quarterly Magazine,

Family Law

,

2017

Celebrity Attorney Stacy Phillips: "There's a Very Fine Line between Caring and Going Overboard" The M Dash April 23, 2018One of the country's most well-known family law practitioners, Stacy Phillips is famous for handling high-profile divorce cases (she's represented Britney Spears and Bobby Brown, among other celebrities) as well as sticky custody battles. In other words, she works with people at some of the worst moments of their lives, and she's very good at it—which takes a thick skin and an open mind. She's also heavily involved with mentoring other female lawyers at her firm, Blank Rome, and spearheaded the organization's first women's summit last year. We spoke with her about the fine line between caring enough and caring too much about work, what to wear in court, and why phone calls are better than alarm clocks.,

Interviewee, Quoted

,

"There's a fine line between caring and going overboard"

, The M Dash blog,

Legal

,

2018

It's Prenup Season: What Wealthy Individuals Must Consider before They Say 'I Do' Daily Journal April 19, 2018 Blank Rome Partner Stacy D. Phillips authored the article, "It's Prenup Season: What Wealthy Individuals Must Consider before They Say 'I Do'," in the April 19, 2018, edition of the Daily Journal. In her article, Stacy discusses the necessity of drafting carefully considered, well-crafted prenups as an insurance policy (of sorts), and offers common scenarios that further highlight why prenups are of vital importance. She also offers guidance on how prenups affect estate plans, the right time to discuss and sign a prenup, and a few cautionary aspects to every prenup. To learn more, please visit dailyjournal.com.,

Author

,

It's Prenup Season

, Daily Journal,

Legal

,

2018

Featured Panel Moderator

,

"Women at the Top of their Game"

, Daily Journal,

2018

contributor

,

Advisory Column author

, C-Suite Quarterly magazine,

C-Suite Executives

,

2018

Does Real Party In Interest (who has no relationship with the children) have standing to asset a Petition for Guardianship in the estate of a minor? This depends upon the definition of the phrase "other person on behalf of the minor" as used in Probate Code Section 1510. Ruling as a matter of first impression, the Court of Appeal concluded that the phrase meant: "a person who pleads ultimate facts demonstrating financial misconduct or alleges other information sufficient to warrant court intervention in the management of the minor's money or other property." The Court of Appeal determined that under the circumstances presented, no standing was properly shown.

,

Co-Author

,

Suleman

, California Family Law Monthly,

Legal

,

2010

This article discusses the impact of the State of California's financial crisis on its court system.

,

Co-Author

,

It's Time To Step Up to the Plate

, Daily Journal,

Legal

,

2010
Videos:
Stacy Phillips is interviewed by author and podcast host, Joy Chudacoff.

,

"She's Got Moxie"

,

Family Law

,

2017
Industry Groups
Entertainment
High Net Worth
Sports And Political Figures
Show More
Stacy D. Phillips:
Last Updated: 1/19/2021