« Back to Results
Mark Baer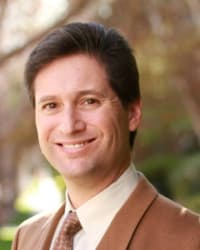 Attorney Profile
Top Rated Alternative Dispute Resolution Attorney in Pasadena, CA
Phone: 626-389-8929
Fax: 626-204-4143
Selected To Super Lawyers:
2012 - 2021
Practice Areas:
Alternative Dispute Resolution (90%),
Family Law (10%)
Attorney Profile
Mr. Baer believes that lawyers would generally serve their clients more effectively if they utilized a non-adversarial counseling and problem-solving approach before taking an adversarial approach, especially when families are involved. This is in accordance the American Academy of Matrimonial Lawyers' Bounds of Advocacy, which was released in 2000 for the purpose of discouraging lawyers from zealously advocating when families are involved, and encouraging them to utilize a counseling and problem-solving approach. That document referred to the lawyer taking this approach as "a counselor" and called this approach "constructive" for the welfare of families and society's preservation. It also made clear that lawyers should be familiar with non-adversarial processes and approaches for resolving family law matters, such as mediation. And, most importantly, it stated, "At its best, matrimonial law should result in disputes being resolved fairly for all parties, including children."
The editorial staff for the Journal of the American Academy of Matrimonial Lawyers specifically requested that Mr. Baer submit an article for publication its issue on Bias that was published in May 2020 because they already considered him an expert who focuses on bias in the courts and the legal profession. Mr. Baer's article The Amplification of Bias in Family Law and Its Impact was included in that publication. The article addresses bias within the field of family law and its impact, specifically the biases harbored by all those involved in family law, such as the clients, attorneys, experts, mediators, and judges. It explains that the reason why the Bounds of Advocacy never accomplished its goal relate to those unchecked biases.
For many years now, Mr. Baer has limited his practice to the mediation process, working almost exclusively as a mediator, because mediation (at least his style of mediation) involves counseling and problem-solving. For the reasons stated in his article, he came to the realization that adversarial processes and approaches feed into people's biases, whereas experienced, well-trained and well-skilled mediators tend to challenge those biases, making the process and approach more "constructive for the welfare of families and society's preservation." As explained in that article, regardless of what lawyers may believe, they do not tend to be sufficiently familiar with non-adversarial processes and approaches for resolving family law matters, such as mediation. And, the beginning impacts the end. When separations and divorces are involved, the beginning is the beginning of the process of separating and divorcing – not the end of the romantic relationship, assuming one ever actually existed. First moves and decisions greatly impact whether the level of conflict, communication, and trust increases or decreases, among many other things. Therefore, the process and approach taken at the outset of the case significantly impacts how future events unfold.
Since a great deal of conflict stems from people's unchecked biases, Mr. Baer's deep and conceptual understanding of biases, their causes, their impact, and what can be done to reduce and otherwise keep them in check is immensely helpful in his work as a mediator, conflict resolution consultant and peacemaker. 
Mr. Baer's writings on bias, conflict resolution, and emotional intelligence have been published primarily by the Huffington Post and Psychology Today and have been widely cited. He is also a frequent presenter at professional meetings and teaches a course on implicit bias to professionals working in conflict resolution: mediators, conflict and dispute resolution practitioners, human resource professionals and peace-builders.  
In 2017, Mr. Baer was elected a Fellow of the American Bar Foundation in recognition of exemplary dedication to highest principles of the legal profession, commitment to the welfare of society, and support for the ideals, objectives and work of the American Bar Foundation. Fellows are considered the academics and scholars within the profession. On September 17, 2015, Ruth Bader Ginsburg sent the Foundation a letter stating as follows: "Long a Fellow, and for several years a member of the ABA Foundation's Executive Committee, I appreciate the value of the enterprise, and consider the Foundation the ABA's most laudable undertaking."
Practice Areas
90%

Alternative Dispute Resolution

10%

Family Law
Focus Areas
Mediation, Alimony & Spousal Support, Child Support, Custody & Visitation, Dissolution, Divorce, Paternity, Prenuptial Agreements, Marital Property, Mediation & Collaborative Law, Same Sex Family Law
Selections


Super Lawyers: 2012 - 2021
Email Me
To: Mark Baer
Super Lawyers: Potential Client Inquiry
Additional Sources of Information About Mark Baer
About Mark Baer
Admitted: 1991, California
Professional Webpage: http://www.markbaeresq.com/Attorney-Profile.aspx
Honors/Awards:
Mark B. Baer, Inc., APLC was one of only four law firms in the entire state of California to receive the Corporate LiveWire 2016 Global Award for "Litigation and Dispute Resolution." That award category encompasses mediation, collaborative law, and conflict resolution coaching, which are the primary focuses of Mark's practice.

,

Best

, Corporate LiveWire Global Awards,

2016

Best Family Law Attorney - Pasadena

, Corporate LiveWire Global Awards,

2015

On May 5, 2017, I was elected a Fellow of the American Bar Foundation in recognition of exemplary dedication to highest principles of the legal profession, commitment to the welfare of society, and support for the ideals, objectives, and work of the American Bar Foundation.  The Fellows is an honorary organization of attorneys, judges, law faculty, and legal scholars whose public and private careers have demonstrated outstanding dedication to the welfare of their communities and to the highest principles of the legal profession.  Membership in the Fellows is limited to one percent of lawyers licensed to practice in each jurisdiction. Members are nominated by their peers and elected by the Board of the American Bar Foundation. ,

Elected a Fellow of the American Bar Foundation

, American Bar Foundation,

2017
Bar/Professional Activity:
California, License No.: SBN 152512

,

1991
Scholarly Lectures/Writings:
In this article, I explain why custody battles are so harmful to children.

,

Author

,

Parents Should Think Twice Before Engaging in a Custody Battle Over Their Children

, Huffington Post,

2015

This article addresses bias within the field of family law and its impact, specifically the biases harbored by all those involved in family law, such as the clients, attorneys, experts, mediators, and judges. Part II of this article traces public biases regarding dispute resolution. Part III focuses specifically on the biases of family law attorneys. In Part IV the article examines the biases of mediators, while Part V explores the biases of experts. Part VI unpacks biases that judges may have, while Part VII does the same for lawmakers. The article concludes that lawyers would generally serve their clients more effectively if they utilized a non-adversarial counseling and problem-solving approach before taking an adversarial approach, which includes litigation. The article was published in Volume 32, 2020, Pages 301-337.

,

Author

,

The Amplification of Bias in Family Law and Its Impact

, Journal for the American Academy of Matrimonial Lawyers ,

Attorneys, General Public, Judges And Law Makers, Legal Experts, Mediators

,

2020

When couples separate they face emotional upheaval. They also need to make important decisions affecting everyone around them, especially their children.Divorce and Separation is the one book about divorce that starts with the premise: This is your life. These are your decisions. You are the ones who really understand your family. You are capable of making wise, responsible choices. So, here are some methods to help you talk about and make smart decisions.Divorce and Separation is a simple guide to mutual problem-solving. It will NOT tell you what to do. It will NOT make judgments about how you have lived your life, or how you should live in the future. It will NOT give you legal or financial advice. What this book WILL DO is help you figure out what you need to discuss. It WILL help you gather information to help you make good choices for you and your family. It WILL point to a number of helpful options. And, it WILL help you decide what is what is best for you and your familyThere is no roadmap to a successful divorce—don't let anyone tell you otherwise. Your family is unique, your needs are unique, and the solutions must be unique. We wrote this book to show couples how to take control of the decisions they are facing. The first step is to realize that the confusion and anxiety you are experiencing are real and universally experienced by couples who are considering or having decided to separate and divorce. The breakdown of a relationship is hard. Your life will change. The person you are parting from was once the person you thought you would be with for the rest of your life. The dreams, plans, and expectations you had for your family are ending. Divorce and Separation will help you think about difficult decisions:• what each of you will do to care for your children and look out for them• how you manage as parents living in two households• the best ways for you to use the family income in order to provide for two households• how you want to divide your assets (what you own) and debts (what you owe)• when and how you will tell the children and how to deal with their questions• what to do about your family and friends who are concerned about you, your children and your spouse• and, most importantly, how you will talk with one another about the divorce so that you can make all these decisions together.We believe this book, like your family, is unique. You can find books that talk about how to manage post-divorce parenting or coping with the emotional impact of divorce.Divorce and Separation contain specific information about and resources for divorce in California. It is a guide to help you work together to create fair, workable and practical decisions for you and your family.Divorce and Separation is not pop-psychology; it does not offer pre-packaged answers. It does not offer one-size-fits-all financial solutions. And, it won't tell you how to fight and win.Divorce and Separation will help you work together through "mutual problem-solving." Using this method, even highly conflicted couples can develop smart decisions about separation, children, and finances. We help you and your spouse create these solutions through activities, guided lessons, and presentation of helpful information.The book is a guide to help you address key issues such as whether and when to separate, how to make smart choices and ways to structure your finances to provide for the family's needs.

,

Editor

,

Divorce and Separation - California Edition: A practical guide to making smart decisions

, Amazon,

2019

In this article, I examine why family law attorneys ignore the research which supports the benefits of a facilitative over an adversarial approach for divorce and family law.

,

Author

,

Is Willful Ignorance a Good Quality in an Attorney?

, Psychology Today ,

2017

In this article I explain why lawyers could more effectively represent their clients if they understood the art of persuasion.  

,

Author

,

Shouldn't Lawyers Understand the Art of Persuasion?

, Psychology Today ,

2017

In this article, I discuss how the media's coverage of adversarial conflict resolution (an oxymoron) for the sake of profit has resulted in the public being misinformed and advised with regard to the most appropriate ways of handling emotional conflicts and factual disputes.

,

Author

,

I Call Foul on the Media's Coverage of Divorce and Conflict in General

, Huffington Post,

2016

In this article, I examine how people's misguided biases, beliefs, assumptions, expectations, and values are causing harm.

,

Author

,

How Are False Beliefs Harming People?

, Psychology Today ,

2017

In this article, I explain why both spouses are equally responsibile for the decicision to handle their family law matter through combat (litigation), as opposed to cooperation (mediation or collaborative law).  

,

Author

,

Cooperation or Combat? The Choice Is Yours!

, Huffington Post,

2016

In this article, I ask who is responsible when the public fails to understand the different dispute resolution processes and types of attorneys and mediators available, even after they retain someone.

,

Author

,

When Hiring a Lawyer or Mediator, Buyer Beware

, Psychology Today ,

2017

In this article, I explain why, if the consequences weren't so tragic, the manner in which people tend to address their conflicts and disputes would make for great comedy.

,

Author

,

The Greek Comedy We Call Litigation

, Huffington Post,

2015

In this article, I explain why litigation is a form of violence. 

,

Author

,

You Think You're Helping, Do You?

, Psychology Today ,

2017

In this article, I discuss the practical and ethical problems that third party meddlers cause in divorce and other family law related cases.  

,

Author

,

When Divorcing, Beware of Meddlers!

, Huffington Post,

2015

In this article, I explain that one of the infinite number of choices we make is how we deal with conflicts and disputes and why such a decision deserves a great deal of thought. 

,

Author

,

The Choices We Make Create History, So Choose Wisely

, Psychology Today ,

2017

In this article, I explain the importance of empathy in our work as lawyers and why future lawyers should be screened and trained for empathy.  

,

Author

,

Future Lawyers Should Be Screened and Trained for Empathy

,

2015

In this article, I discuss navigating the treacherous waters created by attorneys for whom the practice of law is nothing more than a game to be won is no easy feat.

,

Author

,

Are Illusory Agreements The New Trend?

, Psychology Today ,

2017

This is Part 1 of a 7-Part series describing how family law lawyers contribute to their clients' problems, rather than the solution.  

,

Author

,

How Family Law Attorneys Tend to Think, Part I

, Huffington Post,

2015

In this article, I explain why empathy is the key to conflict resolution and lack of empathy is the source of great conflict.

,

Author

,

Authoritarianism Comes with a Huge Price

, Psychology Today ,

2017

This is Part 2 of a 7-Part series describing how family law lawyers contribute to their clients' problems, rather than the solution. 

,

Author

,

How Family Law Attorneys Tend to Think, Part II

, Huffington Post,

2015

Are Attorneys and the Legal System Facilitating the Creation of Post-Divorce Functional or Dysfunctional Families?, Speaker, The Financial Planning Association of the San Gabriel Valley, May 2012

In this article, I explain why better decisions occur when we don't let our emotions get the best of us.  

,

Author

,

Don't Let Emotion Choose You

, Psychology Today ,

2017

This is Part 3 of a 7-Part series describing how family law lawyers contribute to their clients' problems, rather than the solution. 

,

Author

,

How Family Law Attorneys Tend to Think, Part III

, Huffington Post,

2015

Industry Trends and Perspective on the Future of Divorce Practice, Keynote Speaker, The Divorce Expo, Detroit, Michigan, 2012

This is Part 4 of a 7-Part series describing how family law lawyers contribute to their clients' problems, rather than the solution. 

,

Author

,

How Family Law Attorneys Tend to Think, Part IV

, Huffington Post,

2015

Co-Presenter

,

Facilitating Rational Problem-Solving Into an Otherwise Destructive Divorce Process

, San Gabriel Valley Psychological Association,

2012

This is Part 5 of a 7-Part series describing how family law lawyers contribute to their clients' problems, rather than the solution. 

,

Author

,

How Family Law Attorneys Tend to Think, Part V

, Huffington Post,

2015

In this article, I explained why solving problems facing our nation requires empathy and emotional intelligence. Bridging divides requires humanizing "the other" by discovering our shared humanity in spite of our different lived experiences.

,

Author

,

Bridging Our National Divide Demands Empathy and Compassion

, Psychology Today ,

2016

This is Part 6 of a 7-Part series describing how family law lawyers contribute to their clients' problems, rather than the solution. 

,

Author

,

How Family Law Attorneys Tend to Think, Part VI

, Huffington Post,

2015

Navigating the Emotional Currents of Collaborative Law, Panelist, American Bar Association, Family Law section: Spring CLE Conference, 2013

,

Panelist

This is Part 7 of a 7-Part series describing how family law lawyers contribute to their clients' problems, rather than the solution. 

,

Author

,

How Family Law Attorneys Tend to Think, Final Part

, Huffington Post,

2015

In this article, David Ellis, CPA and I discuss the complexities involved in family law matters and why it is essential for the legal community to embrace the power of collaboration for everyone's benefit.  

,

Co-Author

,

The Tax Consequences of Dividing Marital Property

, Practical Tax Strategies,

2014

Co-presenter at the 2013 California Psychological Association Convention with Stephen H. Sulmeyer, J.D., Ph.D. on The Cutting Edge of Psychological Practice: Mental Health Professionals and Dispute Resolution,

2013

This program addressed the ethical do's and don'ts of 3rd party involvement in our family law cases from the payment of fees to a determination of who and who is not the client—and a lot more in between.

,

Panelist

,

The Ethical Do's and Don'ts of Knowing When 3's a Crowd

, ABA Family Law Section ,

2015

"Inside the Minds: Strategies for Family Law in California," 2013 ed., published by Aspatore Books, 2013

,

Author

The program description was as follows:  "Learn what you can do to be an agent for social change in what has been referred to as 'the last civil rights movement': LGBT rights. Notwithstanding the Supreme Court's ruling on marriage equality, a number of states do not prohibit employment or housing discrimination based on sexual orientation or gender identity. Additionally, religious liberty laws are being enacted in various states, which permit discrimination against LGBT individuals. Panel members will share their own experiences relating to issues that members of the LGBT community face, and will assist those that attend this program to acquire an insight that will aid in the empathetic process when faced with such issues in mediation."

,

Moderator and Panelist

,

Equal Rights for the LGBT Community: The Last Frontier of the Civil Rights Movement,

, Southern California Mediation Association,

2015

"Navigating the Emotional Waters within Collaborative Family Law," The World of Collaborative Practice magazine, March 2013

,

Author

In this article, I explain that thhe terms we use to describe others significantly impacts how we relate to them.

,

Author

,

Don't Fall for Political Propaganda

, Psychology Today ,

2016

"The Power of Empathy," Huffington Post, December 8, 2014

,

Author

,

2014

In this article, I explain why a great many conflicts and issues stem from the irresponsible exercise of our rights.

,

Author

,

Along With Rights Come Responsibilities

, Psychology Today ,

2016

Author

,

Expose' on

, Blogs on Divorce,

2014

In this article I explain why believing that the power of empathy can be harnessed by perspective-taking alone is itself a false belief.

,

Author

,

Not All Empathy Is the Same

, Psychology Today ,

2016

"When Divorcing, Don't Hire a Pit Bull Attorney," Psychology Today, October 8, 2014

,

Author

In this article, I explain why it's extremely harmful when respected news sources convey false and misleading information to the public.

,

Author

,

Beware of Criticizing Concepts You Don't Fully Understand

, Psychology Today ,

2016

"The Impact of Relationship Apps on Family Dynamics," Huffington Post, June 19, 2014

,

Author

In this article, I explain why empathy gleaned through perspective taking is essential to critical thinking.

,

Author

,

Empathy Can Lead to Profound Insights

, Psychology Today ,

2016

"'Collaborative Divorce' Is Collaborative in Name Only," DR Currents - A Publication of the Dispute Resolution Section of the State Bar of Georgia, 2014

,

Author

In this article, I explain that unless justice and fairness are signs of weakness, people's perceptions of empathy as such could not be more wrong

,

Author

,

If You View Empathy as a Sign of Weakness, Think Again

, Psychology Today ,

2016

12 part "Expose' on 'Divorce Corp.', the "documentary" film, Blogs on Divorce, January 2014

,

Author

In this article, I explain why death and divorce have more in common than one might think.  

,

Author

,

As Debbie Reynolds Tragically Reminded Us, Stress Kills

, Psychology Today ,

2016

"'How To Select The Best Mediator' Is a Must Read for Everyone," Huffington Post, November 18, 2014

,

Author

In this article, I explain how empathy conversations in which the participants are their authentic selves and feel safe to share their vulnerabilities are extremely powerful in changing hearts and minds. 

,

Author

,

Protests and Force Don't Change People's Hearts and Minds

, Psychology Today ,

2017

"3 Things To Think About Before Filing For Divorce," MariaShriver.com, February 12, 2014

,

Author

In this article, I explain why empathy toward others is a precondition to an ethical life.  

,

Author

,

The Connection Between Empathy Toward Others and Ethics

, Psychology Today ,

2017

"The Perfect Storm: Lawyer Limitations and the Adversarial Model in Family Law," The American Journal of Family Law, Winter 2014

,

Author

Heal from past relationships to help you move on and find love," ExpertBeacon, 2013

,

Author

In this article, I explain how anxiety from a lack of toleration for ambiguity leads to binary thinking.

,

Author

,

When Binary Thinking Is Involved, Polarization Follows

, Psychology Today ,

2017

"When the Law Is Involved, Do Feelings and Notions of Fairness Matter?", DR Currents - A Publication of the Dispute Resolution Section of the State Bar of Georgia, 2013,

Author

In this article, I explain that there is a strong connection between certain personality traits, emotional intelligence and collaborative potential.

,

Author

,

Personality Traits, Emotional Intelligence and Collaboration

, Psychology Today ,

2017

"Are You Facilitating the Creation of a Post-Divorce Functional or Dysfunctional Family?", The World of Collaborative Practice magazine, May 1, 2012

,

Author

In this article, I explain why empathy is the key to conflict resolution.

,

Author

,

Empathy Is the Key to Conflict Resolution or Management

, Psychology Today ,

2017

Mr. Baer co-authored the first two chapters in "Putting Kids First in Divorce: How to Reduce Conflict, Preserve Relationships and Protect Children During and After Divorce", which was published on February 7, 2016.  Moreover, the book's Introduction opens with his quote, "Outcomes are typically determined by the way in which the 'game is designed."  The book has received the following reviews, in addition to those which can be viewed on Amazon: "I will be recommending Putting Kids First in Divorce to all who want to preserve their child(ren)'s sanity during dissolution." - Joan T. Daniels, Esq. "A commonly needed text of information, the newly released book, Putting Kids First in Divorce, is a child-centered guide for parents who are considering divorce or separation, co-authored by Attorney and Mediator Mark Baer. Check it out and pass it along to clients, friends, and family." - Global Association for Interpersonal Neurobiology Studies  GAINS is a Global Association of "therapists, educators, artists, community planners, scientists, health care providers, parents, spiritual directors and seekers, researchers - and individuals interested in creating a resilient, compassionate world." It is described as follows: "We promote and support the application of the scientifically-grounded principles of Interpersonal Neurobiology to the art of human relationships, across disciplines, in both our personal and professional lives, in the service of a more awake and compassionate world for individuals, families, and communities."

,

Co-Author

,

Putting Kids First in Divorce: How to Reduce Conflict, Preserve Relationships and Protect Children During and After Divorce

,

2016

In this article, I explain the interconnection of expectations, gratitude, happiness and empathy.

,

Author

,

Unrealistic Expectations Impede Happiness and Empathy

, Psychology Today ,

2017

In this article, I describe lawyer paternalism and explain why it is such a serious problem in the legal field, particularly in the field of family law.  

,

Author

,

Lawyer Paternalism Is A Very Serious Problem

, Huffington Post,

2015

In this article, I explain that what's "better" or "best" in any situation is a matter of perspective, and the perspective that matters most is that held by the individuals in need of a given product or service.

,

Author

,

What's "Best" Varies, Depending upon the Needs Involved

, Psychology Today ,

2017

In this article, I quote various governmental entities from all over the world regarding the damage caused by litigating family law matters and the benefits of mediating such issues.  

,

Author

,

Litigation Should Come with a Warning

, Huffington Post,

2015

In this article, I explain that falling into the common trap of defining emotional intelligence much too narrowly can lead to low levels of Collaboration Essentials.  

,

Author

,

The Passion of Anger Can Be Used in a Constructive Manner

, Psychology Today ,

2017

In this article, I demonstrate why to resolve or manage conflict, you must address the actual cause of the problem.  

,

Author

,

To Resolve or Manage Conflict, You Must Address the Actual Cause of the Problem

, Huffington Post,

2015

In this article, I explain judicial bias is a variable that is often overlooked, despite the fact that it leads to injustice.

,

Author

,

Injustice at the Hands of Judges and Justices

, Psychology Today ,

2017
Videos:
Talking with....Woody Mosten, 7

,

Collaborative Dispute Resolution

,

2012

Legal analyst on a panel discussing Border Facilities Overwhelmed with Children on the Roger Hedgecock Show

,

2014

Mark Baer's Televised Interview Regarding Collaborative Divorce,

Mark Baer's May 19, 2011 interview on "Inside the Law" with Manny Medrano on KTLA 5 regarding Collaborative Divorce

,

2011

A Comparison of Dispute Resolution Methods Available in Family Law Matters, Co-Presenter, California Psychological Association Convention, 2013

Legal analyst on a panel discussing the issues of Lois Lerner's lost IRS emails pertaining to her targeting of the Tea Party on the Rick Amado Show

,

2014

Mark Baer's Televised Interview Regarding Prenuptial Agreements

,

Mark Baer's September 30, 2010 interview on "Inside the Law" with Manny Medrano on KTLA 5 regarding Prenuptial Agreements

,

2010

What About Mediation?

,

2014
Newsletters:
The Use of Mediation in Family Law Matters

,

San Gabriel Valley Psychological Associaton

How to Help Insure the Best Outcome in Your Family Court Case(Link)

,

San Gabriel Valley Psychological Association Newsletter

Selecting a Positive Solution-Oriented Attorney

,

San Gabriel Valley Psychological Association

Legal Philosophy

,

San Gabriel Valley Psychological Associaton

Interviewing and Selecting an Attorney

,

San Gabriel Valley Psychological Associaton

Fighting More Than "Fairness"

,

San Gabriel Valley Psychological Association Newsletter

The Historical Shift in the Role of Attorneys

,

San Gabriel Valley Psychological Associaton

The Importance of Trust in the Attorney/Client Relationship

,

San Gabriel Valley Psychological Associaton

Litigation and Family Don't Mix

,

Consultants In The Art Of Advocacy

On Judging a Book by its Cover

,

San Gabriel Valley Psychological Association Newsletter

Processes of Divorce - A Comparison

,

San Gabriel Valley Psychological Associaton

Symbiotic Partners: Psychology and Family Law as Symbiotic Partners

,

San Gabriel Valley Psychological Associaton

Why Today's Lawyers Are Better At War Than Peace

,

San Gabriel Valley Psychological Associaton

Mediation Selection Process and Cost

,

San Gabriel Valley Psychological Associaton

Federal Law Economically Discriminates Against Same-Sex Couples

,

Shared Vision - Planned Giving Newsletter Of The L.A. Gay & Lesbian Center

Domestic Violence as a Tragic Toll of Divorce

,

San Gabriel Valley Psychological Association

An Uncivilized, Unenlightened and Barbaric System: The U.S. Family Law Court

,

San Gabriel Valley Psychological Associaton

Quality of Judges

,

San Gabriel Valley Psychological Associaton

The Timely Abolishment of

,

San Gabriel Valley Psychological Association Newsletter

Why Lawyers Now Avoid Assisting with Pre and Post-Nuptial Agreements

,

San Gabriel Valley Psychological Associaton

The Real Problem with the Department of Children and Family Services

,

San Gabriel Valley Psychological Associaton

Columnist: San Gabriel Valley Psychological Association newsletter

A Comparison Between Actual War and Family Law Litigation

,

San Gabriel Valley Psychological Association Newsletter

Is There a Penalty for Perjury?

,

San Gabriel Valley Psychological Associaton

The Importance of Constructive Communication in Family Law

,

San Gabriel Valley Psychological Associaton

Judicial Bias in Family Court

,

San Gabriel Valley Psychological Association

With Gratitude to SGVPA

,

San Gabriel Valley Psychological Association Newsletter

Mediation Process Based on Mediation Style

,

San Gabriel Valley Psychological Associaton

Marital Russian Roulette

,

San Gabriel Valley Psychological Associaton

The Misconception That Collaborative Attorneys Fail to Protect Their Clients

,

San Gabriel Valley Psychological Association
Educational Background:
University of California, Los Angeles, B.A. in Economics/Business, cum laude

,

1987
Industry Groups
Academy Of Professional Family Mediators
Association For Conflict Resolution
Beverly Hills Bar Association
International Academy Of Collaborative Professionals
Los Angeles County Bar Association
Pasadena Bar Association
San Gabriel Valley Psychological Association
Southern California Mediation Association
Show More
Mark Baer:
Last Updated: 8/12/2020