Scott P. Schomer
Top rated Estate & Trust Litigation attorney in El Segundo, California
Schomer Law Group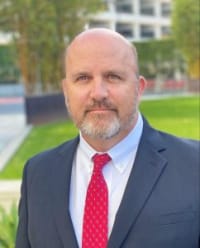 Schomer Law Group
Practice Areas: Estate & Trust Litigation, Estate Planning & Probate, Real Estate view more
Licensed in California since: 1990
Education: Boston University School of Law

Selected to Super Lawyers: 2010 - 2023
Details
Attorney Scott P. Schomer is a certified specialist in Estate Planning, Probate and Trust Law and the founder of the Schomer Law Group, with offices in Los Angeles and Orange County, California. A seasoned litigator, Mr. Schomer has been lead counsel on more than 40 trials and recovered millions of dollars in settlements and verdicts for his clients.  A Fellow with the American Academy of Estate Planning Attorneys, Scott is a lifetime member of the Multi-Million Dollar Advocates Forum, and also been recognized as a Los Angeles Five Star Wealth Manager, a distinction bestowed upon less than two percent of Los Angeles area wealth managers.
In addition to running his law practice, Mr. Schomer has also served as a judge pro tempore with the Los Angeles County Superior Court and has volunteered with the court's Probate Volunteer Panel and Pro Bono Probate Settlement Program. He served a decade on the board of directors for the Los Angeles Center for Law and Justice, including three terms as it's President. He served as a featured expert on the Dr. Phil show, helping a family work through an estate planning legal dispute.
Mr. Schomer received bachelor's degrees in philosophy and psychology from Western Michigan University and earned his law degree from Boston University School of Law. He obtained his law license in 1990, which allows him to practice in all California state courts. 
Practice areas
Estate & Trust Litigation, Estate Planning & Probate, Real Estate: Business, Tax: Business

First Admitted: 1990, California

Professional Webpage: https://www.schomerlawgroup.com/about-our-firm/scott-p-schom...

Bar/Professional Activity:
Los Angeles Superior Court Probate Volunteer Panel (PVP Attorney), Member
Special Licenses/Certifications:
Certified Specialist in Estate Planning, Trust & Probate Law by the California Board of Legal Specialization of the State Bar of California.
Educational Background:
Mr. Schomer was awarded his Bachelor of Science degree from Western Michigan University, with dual majors in psychology and philosophy.

,

1985
Pro bono/Community Service:
Served as judge pro tem of the Los Angeles Municipal Court, housing division.,

1996

Member of the Board of Directors of the Los Angeles Center for Law & Justice (http://www.laclj.org); President of the Board of Directors from 1995 through 1998,

1992

--Member of the Probate Settlement Panel

,

2016

Member of the Los Angeles County Superior Court Probate Volunteer Panel and has served as court appointed counsel on approximately 25 matters.

,

2002
Verdicts/Settlements:
Estate of Cornelius Harden.  Defended a grandson against his mother's claims of fraud and undue influence in connection with transfer of grandfather's real property to the grandson.  Successfully resolved the matter via a settlement agreement wherein the parties each benefitted from the estate. ,

2005

Santiago Elizarraras vs. Hector Lopez.  Scott Schomer represented a real estate investor of a failed residential real estate investment.  Schomer Law Group was able to obtain a judgment of $180,000 against defendant for breach of fiduciary duty. ,

2009

Mr. Schomer prevailed in an unlawful detainer proceeding after the defendant wrongfully claimed that she had an oral lease to occupy the garage of a residential property.  After a two day trial, the court found the lead defendant "not credible ..." and ultimately "not believable ...." 

,

2012

Lederman vs. Schwarcz, et al..  Represented an elderly plaintiff in an action against her former attorney and his spouse to recover her former residence.  After a three-week jury trial in March 2006, obtained a verdict awarding plaintiff $4,719,436.00 in damages plus a decree quieting title to her former Beverly Hills residence and a related property in her name with an estimated additional value of approximately $3,000,000.00. ,

2006

In re: Estate of Ruth Y. Proctor.  Scott Schomer represented an individual accused of elder abuse and wrongful retention of estate property seeking approximately $700,000 in damages.  Mr. Schomer's client cross-claimed against the estate administrator for elder abuse but sought only nominal damages in the amount of $1 because of administrator's financial condition.  Final judgment resulted in a $1 judgment in favor of both parties, resulting in no net liability for the Schomer Law Group's client.,

2009

--Successfully represented, settled and resolved an elder abuse jury trial after plaintiff examined her first witness.  

,

2018

In Re: Conservatorship of Christopher Milton (and related cases).  Dispute concerned an adult suffering from periodic disabilities resulting from his chronic alcohol use.  During an apparent period of disability, conservatee transferred his duplex to a supposed friend who then encumbered the property with four successive mortgages.  Successfully negotiated a settlement wherein conservatee relinquished his right, title and interest in the real property in exchange for a payment of $275,000.,

2008

Conservatorship of Philip Tichenor.  Represented a beneficiary who obtained the appointment of a private professional conservator and who successfully removed her co-fiduciary.  Successfully obtained a surcharge/off-set of approximately $60,000 from co-trustee's distribution under the trust for co- fiduciary's breach of trust. ,

2007

Klausner vs. Klausner.  Successfully defended elder abuse and undue influence claims by negotiating a resolution of the dispute for a fraction of plaintiff's demand. 

,

2011

Estate of Ena Von Pertz.  Represented decedent's only child in contesting an amendment to decedent's estate plan which essentially eliminated the child as a beneficiary.  The matter was successfully resolved with the client receiving a distribution equal to approximately 35% of the estate. ,

2003

Allan K. Hall, etc. vs. Catherine Seemer, et al.   Represented heirs at law who were disinherited when their late father executed a new estate plan three weeks before his death.  The matter was successfully resolved in a settlement which awarded fifty percent of decedent's estate to plaintiffs. ,

2007

McDaniel vs. Estate of James J. Nelson.  Successfully dismissed, at the pleading stage, a claim against the administrator for conversion, emotional distress and other damages.   

,

2009

Williams vs. Esquivel.  Represented a granddaughter who discovered that her grandmother's residence was in foreclosure as a result of unpaid loans.  Subsequent investigation revealed that, unbeknownst to the grandmother and the remaining family, there was an unrelated individual who had several years earlier become a co-borrower and joint tenant on the residence.  Represented the granddaughter in obtaining conservatorship over her grandmother and in a subsequent lawsuit by the granddaughter against the joint tenant for claims including partition and elder abuse.  The matter was successfully resolved with defendant agreeing to pay decedent's estate the sum of $90,000. ,

2005

In re: Estate of Jack Richards.  Scott Schomer represented two of Decedent's grandchildren in their efforts to challenge a purported last will and testament which left the bulk of the estate to the proponent of the purported will.  Through the efforts of the Schomer Law Group and co-counsel, the last will and testament was denied probate and Decedent's heirs-at-law will receive their rightful share of Decedent's estate, valued at approximately $3,000,000.,

2010

Mr. Schomer and his co-counsel Molly Shipp defeated a challenge to a will overcoming evidentiary presumptions of a lost will, care giver and other unfavorable evidentiary presumptions.  The lost will was upheld and admitted to probate and Mr. Schomer's client was appointed executor of the estate.   

,

2012

Stepanenko vs. Ebert, et al..  Represented defendant and cross-complainant in an action involving partition, quiet title and breach of fiduciary duties.  Served as trial counsel on a five day bench trial and in July 2007 obtained a damage award of $320,256.00 plus pre-judgment interest and ouster damages. ,

2007

In Re: Conservatorship of: Donald A. Johnson. Represented administrators in their effort to file objections to a conservator's final accounting and request that the conservator be surcharged for mismanagement and possible malfeasance. The matter was successfully when the former conservator agreed to make a significant payment to decedent's estate in exchanging for settling all claims.,

2005

--In re Busby Trust.  Successfully obtained a settled discharge of trustee in a contested trust proceeding.  

,

2017

In Re: Conservatorship of Ivan Cindrich, et al..  Represented two of conservatee's children in an action against the successor trustee/attorney-in-fact for claims including breach of trust and elder abuse.  Following an eight day trial, in February 2005, obtained a judgment for clients restoring all of conservatee's assets valued at approximately $1,500,000. ,

2005

Leola G. Moore vs. Yolanda Moore.  Scott Schomer represented elderly woman who had lost her residence through forgery and identity theft.  Schomer Law Group was able to void a fraudulent deed and recover real property for client.,

2010

Conservatorship of Barbara Hannon (Hannon v. Gray).  Respondent asserted that conservatee had waived her right to partition the real property in dispute. Petitioner won the right to partition and defeated many of respondent's claims. The matter was resolved with Respondent purchasing conservatee's interest in the real property for a six figure amount.,

2003

Bessie Lewis vs. Jesse Moore Revocable Living Trust.  Represented a fiduciary and beneficiary who was accused of obtaining her gifts and fiduciary positions by fraud and/or undue influence exerted over decedent.  The matter was successfully resolved by preserving the beneficiary's fiduciary positions and gifts in exchange for a modest $10,000 payment.,

2007

Hackenberg vs. Estate of Ludmilla.  Successfully dismissed a Marvin-style claim seeking a seven figure bequest from an estate. 

,

2008

Gorman vs. Komick & Bourgeois.  Represented a defendant-supplier accused of providing goods or services that caused or contributed to the toxic mold contamination of a residence resulting in significant personal injury claims to plaintiffs.  The client was dismissed from the action following a motion and order granting summary judgment.  The remaining parties subsequently resolved the matter in a $22 million settlement which sources indicate was the largest settlement in a toxic mold case involving a single family.,

2004

In re: Pola Mestanovich.  Scott Schomer represented co-conservators in their effort to void a fraudulent transaction perpetrated on the conservatee a year prior to her being placed under a conservatorship.  Schomer Law Group was able to void a quit claim deed and restore title of her primary residence to the conservatee. ,

2010

Baccus vs. J&S, Inc..  Represented tenant who lost personal property after the landlord auctioned the property without adequate notice.  Successfully resolved against the landlord and other parties with a stipulated judgment in tenant's favor. ,

2006

James Crockett vs. Vernell Gable.  Scott Schomer represented elderly gentleman who had lost an investment property through forgery and identity theft.  Schomer Law Group was able to void a fraudulent deed and recover real property for client.,

2009

After a two day trial, Mr. Schomer obtained an order finding a respondent in contempt of court for her violations of previous court orders.  The respondent received a five day suspended sentence and other orders as a condition of her sentencing.     

,

2012

In re: Warren Lockett.  Court-appointed PVP attorney and supported and worked with the Los Angeles County Counsel on the Probate Code § 850 Petition filed to reclaim conservatee's property.  Following a four day trial, in April 2007 Petitioner was able to obtain a judgment restoring title of the real property, valued at approximately $550,000, and void the questionable estate planning documents. ,

2006

In re: Balian Trust.  Scott Schomer represented respondent in an appeal before the Second Appellate District upholding respondent's victorious judgment on a safe harbor petition pursuant to Probate Code § 21320. ,

2009

Conservatorship of Evelyn Ellis.  Conservatee's daughter and granddaughters made arrangements to have conservatee transfer title to her residence into joint tenancy and a trust, respectively. Following a dispute between the family members, independent conservators were appointed. The litigation resulted in the deed and estate plan being voided and the property returned to conservatee.,

2002

In re: Conservatorship of Jean Tanaka.  After a seven day trial, helped (with other petitioners) obtain the appointment of private professional conservator Linda Cotterman instead of conservatee's daughter.  Also obtained an order confirming the validity of various actions by conservator including fixation of conservatee's residence and medical and care decisions made for conservatee's benefit.   

,

2011

Cindrich vs. Fay Blix.  Represented a conservator and successor trustees who alleged a professional malpractice claim against attorney who drafted an estate plan during a time when their father was suffering from Alzheimer's type dementia and Wernike's-type aphasia.  Successfully resolved the claim with defendant attorney paying plaintiffs to resolve the matter. ,

2007

In re: Estate of James A. Passow.  Represented administrators pressing claims for probate code section 850 and elder abuse claims.  Defeated summary adjudication motions and successfully negotiated a settlement subsequently approved by the court. 

,

2010

In re: the Janey B. Smoots Trust.  Represented successor trustee against claims of fraud and undue influence.  Obtained an order dismissing all claims against the successor trustee client. ,

2004

In re: Megas Trust.  Scott Schomer represented a co-fiduciary and beneficiary who had been removed from his position as co-trustee and was facing hundreds of thousands of dollars of potential liability for allegations of his potential malfeasance.  Schomer Law Group was able to settle and resolve the matter, minimize liability and preserve the client's bequest.,

2010

In re: Estates of Gale Newman and Robert Newman.  Prosecuted a petition on behalf of the administrator seeking to recover real property.  Obtained a six figure settlement benefitting both estates. 

,

2010
Videos:
Mr. Schomer was a featured expert on the nationally syndicated Dr. Phil Show. The episode concerned allegations of manipulation of a family member to obtain an inheritance.  The guests included four nieces, Pat, Linda, Barbara and Carol, who were beneficiaries under their Aunt Virginia's estate plan. Under Aunt Virginia's original estate plan, three of the nieces were to receive $10,000 each with the large balance designated for the youngest sister Carol. In the last years of her life, Linda encouraged Aunt Virginia to relocate and shortly thereafter, the estate plan was changed to include Linda's children and significantly reduce the gift left for Carol.  Dr. Phil called on Mr. Schomer's expertise in his effort to work through the family's issues.

,

Dr. Phil Show: Will Fights

,

2007
Representative Clients:
Scott is proud to count among his clients many attorneys as well as two sitting Judges of the Superior Court, one retired Judge of the Superior Court and the estates of several deceased Judges.  

,

2013

Scott particularly enjoys working with professional fiduciary clients (including PFAC members).  Representatives have included fiduciaries Linda Cotterman, Akira "Bob" Nakamura, Richard Noreen, Emily Stuhlbarg, Jean C. Wren, Jean C. Wren, Jr., Jeff Moore, Steven Baer and David Berrent.

,

2002
Honors/Awards:
The Million Dollar Advocates Forum is recognized as one of the most prestigious groups of trial lawyers in the United States. Membership is limited to attorneys who have won million and multi-million dollar verdicts, awards and settlements. The organization was founded in 1993 and there are approximately 3000 members located throughout the country. Fewer than 1% of U.S. lawyers are members. Forum membership acknowledges excellence in advocacy, and provides members with a national network of experienced colleagues for professional referral and information exchange in major cases. Members must have acted as principal counsel in at least one case in which their client has received a verdict, award or settlement in the amount of one million dollars or more Members of the Multi-Million Dollar Advocates Forum must be Life Members of the Million Dollar Advocates Forum and must have acted as principal counsel in at least one case which has resulted in a multi-million dollar verdict, award or settlement.

,

The Multi-Million Dollar Advocates Forum

,

The Multi-Million Dollar Advocates Forum

,

2014

Los Angeles Five Star Wealth Manager. Five Star Professional partnered with Los Angeles magazine to conduct research to identify a select group of wealth managers who are exceptional in both their ability and their commitment to overall satisfaction. Fewer than two percent of the 43,000 wealth managers in the Los Angeles area were selected.   A survey was provided to approximately one in four high-net-worth-households (more than 198,000 consumers), and 8,400 financial services professionals within the Los Angeles area. Survey respondents were asked to evaluate wealth managers they knew through personal experience and to evaluate them based upon nine criteria. Both negative and positive evaluations were included in the scoring. Only wealth managers with a minimum of five years of experience were considered. Each wealth manager was reviewed for regulatory actions, civil judicial actions and customer complaints as reported by regulatory agencies. The final list was reviewed by a panel of local financial services industry professionals.  

,

Los Angeles Wealth Managers

,

Five Star Professional

,

2013

Los Angeles Five Star Wealth Manager. Five Star Professional partnered with Los Angeles magazine to conduct research to identify a select group of wealth managers who are exceptional in both their ability and their commitment to overall satisfaction. Fewer than two percent of the 43,000 wealth managers in the Los Angeles area were selected.   A survey was provided to approximately one in four high-net-worth-households (more than 198,000 consumers), and 8,400 financial services professionals within the Los Angeles area. Survey respondents were asked to evaluate wealth managers they knew through personal experience and to evaluate them based upon nine criteria. Both negative and positive evaluations were included in the scoring. Only wealth managers with a minimum of five years of experience were considered. Each wealth manager was reviewed for regulatory actions, civil judicial actions and customer complaints as reported by regulatory agencies. The final list was reviewed by a panel of local financial services industry professionals.  

,

Los Angeles Wealth Managers

,

Five Star Professional

,

2011

Los Angeles Five Star Wealth Manager. Five Star Professional partnered with Los Angeles magazine to conduct research to identify a select group of wealth managers who are exceptional in both their ability and their commitment to overall satisfaction. Fewer than two percent of the 43,000 wealth managers in the Los Angeles area were selected.   A survey was provided to approximately one in four high-net-worth-households (more than 198,000 consumers), and 8,400 financial services professionals within the Los Angeles area. Survey respondents were asked to evaluate wealth managers they knew through personal experience and to evaluate them based upon nine criteria. Both negative and positive evaluations were included in the scoring. Only wealth managers with a minimum of five years of experience were considered. Each wealth manager was reviewed for regulatory actions, civil judicial actions and customer complaints as reported by regulatory agencies. The final list was reviewed by a panel of local financial services industry professionals.  

,

Los Angeles Wealth Managers

,

Five Star Professional

,

2014

Los Angeles Five Star Wealth Manager. Five Star Professional partnered with Los Angeles magazine to conduct research to identify a select group of wealth managers who are exceptional in both their ability and their commitment to overall satisfaction. Fewer than two percent of the 43,000 wealth managers in the Los Angeles area were selected.   A survey was provided to approximately one in four high-net-worth-households (more than 198,000 consumers), and 8,400 financial services professionals within the Los Angeles area. Survey respondents were asked to evaluate wealth managers they knew through personal experience and to evaluate them based upon nine criteria. Both negative and positive evaluations were included in the scoring. Only wealth managers with a minimum of five years of experience were considered. Each wealth manager was reviewed for regulatory actions, civil judicial actions and customer complaints as reported by regulatory agencies. The final list was reviewed by a panel of local financial services industry professionals.  

,

Los Angeles Wealth Managers

,

Five Star Professional

,

2012

The Million Dollar Advocates Forum is recognized as one of the most prestigious groupsof trial lawyers in the United States. Membership is limited to attorneys who have won millionand multi-million dollar verdicts, awards and settlements. The organization was founded in 1993 and there are approximately 3000 members located throughout the country. Fewer than 1% of U.S. lawyers are members. Forum membership acknowledges excellence in advocacy, and provides members with a national network of experienced colleagues for professional referral and information exchange in major cases. Members must have acted as principal counsel in at least one case in which their client has received a verdict, award or settlement in the amount of one million dollars or more  

,

The Million Dollar Advocates Forum

,

The Million Dollar Advocates Forum

,

2014
Industry Groups:
National Academy Of Elder Law Attorneys; American Academy Of Estate Planning Attorneys
Selections
Super Lawyers: 2010 - 2023
Additional sources of information about Scott P. Schomer
Attorney resources for Scott P. Schomer