D. Keith Dunnagan
Top rated Real Estate attorney in Gold River, California
BPE Law Group, PC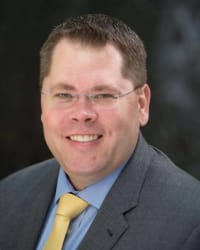 BPE Law Group, PC
Practice Areas: Real Estate, Business & Corporate, Banking; view more
Licensed in California since: 2009
Education: Willamette University College of Law

Selected to Super Lawyers: 2019 - 2023

Selected to Rising Stars: 2018
BPE Law Group, PC
2339 Gold Meadow Way
Suite 101
Gold River, CA 95670
Visit website
Details
Attorney D. Keith Dunnagan is managing shareholder of BPE Law in Gold River, California. Licensed to practice in Washington state, California, and Nevada. Mr. Dunnagan provides exceptional representation and support to a diverse range of clients throughout both states who have legal needs involving any of the following:
·       Commercial real estate
·       Business and corporate law
·      Oil and Gas
·       Mergers & Acquisitions
·       Finance
·       Dental/Healthcare law
Over the course of his legal career, Mr. Dunnagan has established himself as a recognized authority on real estate and financial matters, as well as dental law. As such, he is able to better address his clients' issues regarding the overlap of property and financial matters, and he has assisted numerous dental professionals across California with their needs involving regulatory compliance, entity formation, succession planning and other issues associated with their practice.
At all turns, Mr. Dunnagan delivers highly personalized counsel to those he serves, and he has gained a reputation for devising customized solutions and strategies for his clients to help them work toward their goals and the positive results they seek as efficiently and cost-effectively as possible.
Drawing upon his extensive legal knowledge and experience, Mr. Dunnagan has published articles and conducted lectures and seminars on a variety of legal topics, and he has earned consistent top rankings from his peers, including a Top Lawyers designation from Sacramento Magazine in 2018, 2020, and 2021.
A 2001 graduate of Central Washington University with degrees in political science and history, Mr. Dunnagan obtained his Juris Doctor from Willamette University College of Law in 2004. He is admitted to practice before the U.S. District Court for the Eastern, Central and Northern Districts of California and the Western and Eastern Districts of Washington. Active in his legal community, he is a member of The State Bar of California, the Washington State Bar Association, and the Nevada State Bar Association, among his other professional affiliations.
Practice areas
Real Estate: Business, Business/Corporate, Banking, Energy & Natural Resources, Health Care, Mergers & Acquisitions
Focus areas
Business Formation and Planning, Business Organizations, Contracts, Energy Law, Health & Health Care Law, Limited Liability Companies, Mortgage & Refinance, Natural Resources Law, Partnership, Short Sale, Sub-chapter S Corporations
First Admitted: 2005, Washington
Professional Webpage: https://www.bpelaw.com/attorney/d-keith-b-dunnagan/
Educational Background:
Central Washington University, in Ellensburg, Washington, Bachelor of Arts in both History and Political Science in 2001

,

2001
Scholarly Lectures/Writings:
A review of the year in real estate of 2021.

,

Author

,

2021 - Year in Review

,

Sacramento Association of Realtors (SAR Magazine - December)

,

Realtors, Brokers, Real Estate Agents

,

2021

More than 30 seminars in 2023 to various real estate groups related to updates in legal compliance, best practices, changes in the law, changes to form contracts, and emerging legal trends affecting real estate professionals. 

,

Presenter

,

Seminars

,

Keller Williams, Sac. Assoc. of Realtors, Lyon Real Estate, Re/Max Reno, Womens Council of Realtors, and other various real estate groups

,

Real Estate Professionals

,

2023

Article in trade association magazine highlighting the value of retirement planning and options through the CalSavers program. 

,

Author

,

CalSavers is Good.

,

SDDS Nugget Magazine

,

Dental Professionals

,

2023

Panel discussion related to the current pressing issues and emerging trends in Northern California affecting dental businesses. 

,

Co-Presenter/Panelist

,

Business Forum

,

Sac. Dental District Society

,

Dental Professionals

,

2023

Practice planning seminar related to running a dental business and planning for an ultimate succession or transition and best practices related thereto. 

,

Co-Presenter/Panelist

,

Proactive Practice Planning

,

Northern Nevada Dental Society

,

Dental Professionals

,

2023

Panel presentation with lender, accountant, legal and insurance on transitioning in to owning a dental practice. 

,

Co-Presenter/Panelist

,

New Dentist Boot Camp

,

Northern Nevada Dental Society

,

Dental Professionals

,

2022

Three hour class on corporate and partnership structures in the real estate brokerage industry. Discuss in-depth the benefits and risks and legal issues associated with business structures, how they work and selecting the right structure for the broker's desired business model.

,

Presenter

,

What Business Structure if Right for You

,

Sacramento Association of Realtors - Broker's Training Institute

,

Realtors, Brokers, Real Estate Agents

,

2021

Co-presenter on the legal, business and practical issues to consider when determining real requirements for the dental practice. Discuss risks, benefits and due diligence issues related to whether to consider owning or leasing business premises.

,

Co-Presenter

,

Buy It, Build It, Lease It

,

Sacramento Dental District Society

,

Dental Professionals

,

2021

Provide instructional webinar on the impacts of the new enacted SB 1079 that creates additional rights for tenants and potential owner occupiers of foreclosed homes and the impacts to lenders and auction buyers of foreclosed homes.

,

Presenter

,

SB 1079 - Impacts on REO's and Foreclosures

,

Big Block Realty Brokerage

,

Realtors, Brokers, Real Estate Agents

,

2021

Co-Present with an accountant on the benefits of forming a corporation. Discuss liability protections, risk allocation, and financial/tax planning benefits.

,

Co-Presenter

,

Tax Planning and Benefits of Forming A Corporation

,

Sacramento Association of Realtors

,

Realtors, Brokers, Real Estate Agents

,

2021

An instructional piece on the CAR form Seller License to Remain in Possession. When and how to use the form.

,

Co-Author

,

Understanding the Seller License to Remain in Possession Addendum

,

Sacramento Association of Realtors (SAR Magazine - August)

,

Realtors, Brokers, Real Estate Agents

,

2021

A refresher on regulatory requirements on real estate professionals when soliciting clients.

,

Co-Author

,

An Example of What Not to do When Soliciting for Real Estate Services

,

Sacramento Association of Realtors (SAR Magazine - September)

,

Realtors, Brokers, Real Estate Agents

,

2021

A legal update related to potential ADA issues and liability that may impact the real estate community after the Robles v. Dominoes decision.

,

Author

,

What is this about Website Compatability?

,

Sacramento Association of Realtors (SAR Magazine - October)

,

Realtors, Brokers, Real Estate Agents

,

2021

An update on the regulatory issues related cold calls, inside sales and activities being performed by unlicensed assistants.

,

Co-Author

,

Lead Generation Pitfalls

,

Sacramento Association of Realtors (SAR Magazine - November)

,

Realtors, Brokers, Real Estate Agents

,

2021

Article related to strategies to employ to make more effective and efficient use of time.

,

Author

,

TIPS for Effective Time Management

,

Sacramento Association of Realtors (Sacramento Realtor Magazine, Feb)

,

Real Estate Professionals

,

2020

An overview of how real estate professionals end up in a non-disclosure lawsuit and best practices to mitigate risk.

,

Sole Presenter

,

Anatomy of a Non-Disclosure Lawsuit

,

Dunnigan Properties

,

Real Estate Professionals

,

2020

Update presented to Cook Realty brokerage firm regarding update on legal changes that real estate professionals need to aware for 2020.

,

Sole Presenter

,

2020 Real Estate Update

,

Cook Realty 2020 Kickoff Breakfast

,

Real Estate Professionals

,

2020

Understanding liquidated damages as a non-exclusive remedy in real estate contracts and litigation trends related to liquidated damages.

,

Co-Presenter

,

Liquidated Damages in a Real Estate PSA

,

Strafford Webinars

,

Legal, Litigation, Real Estate

,

2019

COVID implications on the real estate industry as states begin to re-open.

,

Author

,

Best Practices in a Post Pandemic World

,

Sacramento Association of Realtors (Sacramento Realtor Magazine, June)

,

Real Estate Professionals

,

2020

Overview of preparing to assist clients who may face foreclosure as a result of the COVID pandemic including identifying potential issues related deficiency liability and Home Equity Sale Contract Act implications.

,

Author

,

Preparing to Help Clients in Foreclosure and Avoiding Foreclosure.

,

Sacramento Association of Realtors (Sacramento Realtor Magazine, July)

,

Real Estate Professionals

,

2020

Review of the PPPFA and changes made to the Paycheck Protection Program with the passage of the PPPFA.

,

Author

,

Paycheck Protection Program Flexibility Act is Enacted

,

Sacramento District Dental Society (The Nugget, June/July Issue)

,

Dental

,

2020

The COVID pandemic has sparked significant amounts of legislation from the CARES Act, to the Paycheck Protection Program Flexibility Act to the Families First Coronavirus Response Act. How do you navigate the legal implications of the PPP and all the changes being made to the program? What are your obligations as an employer in dealing with employees during this pandemic and the aftermath? How do you deal with employees that may not want to return to work? The questions abound and we will tackle some of the pressing issues being raised as a result of these legal changes.

,

Sole Presenter

,

PPP Clarification, Extensions and Understanding Employment in the Post Pandemic

,

Sacramento District Dental Society

,

Dental

,

2020

Overview of available business entities available for real estate brokerages in California, including review of partnerships and corporations, and discussing advantages and disadvantages of various entities for operating a brokerage business.

,

Sole Presenter

,

Overview of Business Entities

,

Sacramento Association of Realtors

,

Real Estate Professionals

,

2020

Understanding how corporations are used in the real estate industry and taxing issues that go along with the use of such entities.

,

Co-Presenter

,

Understanding Corporations and Taxes

,

Sacramento Association of Realtors

,

Real Estate Professionals

,

2019

Introduction level class to the use of corporations in the real estate world and tax implications related thereto.

,

Co-Presenter

,

Understanding Corporations and Taxes

,

Placer County Association of Realtors

,

Real Estate Professionals

,

2018

Sole Presenter of the course section related to real estate brokerages and an overview of business entities related thereto. A three hour course dedicated to teaching California's real estate brokers about the various different business structures the benefits and weaknesses of related to entity selection. The course focuses on the real world implications related to the business entities and real estate brokerages including fiduciary duties, piercing the corporate veil, potential liabilities, and an overview of taxing issues.

,

Sole Presenter

,

Overview of Business Entities

,

Sacramento Association of Realtors, Brokers Training Institute

,

2019

Understanding the business implications when effective planning an estate or administering an estate. Identifying where business and estate issues intersect, common problems and tips and tricks to navigate the complex issues business interests pose. Understanding ethical issues related to competency in taking matters that involve complex business and estate planning crossover issues.

,

Sole Presenter

,

Business & Estate Planning: Crossover Issues in Practice

,

Placer County Bar Association: Probate and Estate Planning Section

,

Legal, Business, Estate Planning

,

2019

Co-Author on article related to the tax issues associated with dental practice sales and allocation of price related the taxing impacts. Discusses as an overview the differences of recapture, income and capital gains taxes and its treatment related to a dental practice sale and advantages and disadvantages related to the allocations of the purchase price.

,

Co-Author

,

A Primer on After Tax Profits Related to Practice Sales

,

the Nugget - A Publication of the Sacramento District Dental Society

,

Dental Professionals

Co-author of an article in a dental trade magazine focusing on strategic business planning and forward looking for retirement goals focusing on business structure selection, practice transitions and traditional retirement accounts.

,

Co-Author

,

Are You Planning for Your Retirement?

,

the Nugget - A Publication of the Sacramento District Dental Society

,

Dental Professionals

,

2017

Co-Presenter on a six seminar series covering Real Estate law trends in 2018 that focused on the impacts on co-owned real estate in a rising market and the use of partition actions to compel sales of co-owned real estate, liabilities for seller's who breach the RPA and the use of specific performance actions, best practices when working with the CAR Forms (California Assn Realtors) including contingencies, closing escrow while being mindful of Pittman v. Canham, impacts of tax reform on real estate and the real estate profession and current trends related to the legalization of cannabis in California. 

,

Co-Presenter

,

Legal Update -- Real Estate Trends for 2018

,

California Real Estate Brokers, Inc.

,

Real Estate

,

2018

Sole Presenter of the course section related to real estate brokerages and an overview of business entities related thereto. A three hour course dedicated to teaching California's real estate brokers about the various different business structures the benefits and weaknesses of related to entity selection. The course focuses on the real world implications related to the business entities and real estate brokerages including fiduciary duties, piercing the corporate veil, potential liabilities, and an overview of taxing issues. Additionally, the course covers succession planning and strategic planning related to planned exit strategies and contingency planning in the event of tragedy.

,

Sole Presenter

,

Sacramento Association Of Realtors - Brokers Training Institute

,

2018

Panelist on a forum discussion related to recent impacts of legalization of cannabis in California, including opportunities, risks, conflicts of laws between state and federal legal issues, and potential regulatory hurdles in permitting a cannabis based enterprise.

,

Panelist

,

Cannabis, Legalization Regulations & Laws

,

Latino Professionals Development Project

,

Business And Real Estate

,

2018

Presenter on 2018 Legal Update covering Real Estate law trends in 2018 that focused on the impacts on co-owned real estate in a rising market and the use of partition actions to compel sales of co-owned real estate, liabilities for seller's who breach the RPA and the use of specific performance actions, best practices when working with the CAR Forms (California Assn Realtors) including contingencies, closing escrow, impacts of tax reform on real estate and the real estate profession and current trends related to the legalization of cannabis in California.

,

Presenter

,

2018 Legal Update

,

Placer County Association of Realtors

,

Real Estate

,

2018

Presenter on seminar related to the potential impacts on the real estate profession and real estate markers related to the implementation of the federal 2017 tax reform legislation (Tax Cuts and Jobs Act of 2017).

,

Presenter

,

Impacts of Tax Reform

,

Sacramento Assn of Realtor

,

Real Estate

,

2018

Presenter on seminar related to the potential impacts on the real estate profession and real estate markers related to the implementation of the federal 2017 tax reform legislation (Tax Cuts and Jobs Act of 2017).

,

Presenter

,

Tax Reform Impacts on Real Estate

,

Sacramento Realtist Assn

,

Real Estate

,

2018

Co-Presenter on the topics of dental business entities (professional corporations, limited liability partnerships and general partnerships), succession planning, employment, real estate leasing and purchasing and strategies in buying and selling a practice. 

,

Co-Presenter

,

Ask The Lawyers

,

Sacramento District Dental Society

,

Dental Professionals

,

2018

Author of article related to pending initiatives in Sacramento related to rent control. Discusses an overview of rent control and the Costa-Hawkins act, a look at current reasons being advocated in favour of rent control and compares to real impacts when there is recognized problem in shortage of available housing.

,

Author

,

Rent Control is Not a Solution to a Housing Shortage

,

Sacramento Assn of Realtor

,

Real Estate

,

2018

Co-Author on article related to discrimination in the real estate profession as it relates to the services provided to clients. Discusses overview of legal mechanisms and professional discipline when such laws and regulations are violated.

,

Co-Author

,

Fair Housing -- Understanding Realtor Requirements

,

Sacramento Assn of Realtor

,

Real Estate

,

2018

Author of article related to effective leadership in business and looking at tips that have been used in BPE Law. Looks at how the team approach to the law and collaborative work processes have provided the best results for clients we routinely work with.

,

Author

,

https://www.sacrealtor.org/documents/newsletters/2018/sarmay18.pdf

,

Leadership is in the Actions Not Words, Sacramento Assn of Realtor

,

Real Estate

,

2018

Co-Author of article on the impacts of recent tax reform related to the real estate profession. Examined reduction in personal rates, loss of certain tax deductions and potential benefits for moving to a corporate entity related to "Qualified Business Income".

,

Co-Author

,

Implications of the Recent Tax Reform

,

Sacramento Assn of Realtor

,

Real Estate

,

2018

Author of article related to the legalization of cannabis in California and potential issues when Attorney General Jeff Sessions revoked the Cole Memorandum. Also looked at issues related AB 1159 wherein California made cannabis a legal subject matter of a contract.

,

Author

,

Impact of Fed Actions on Cannabis and Real Property

,

Sacramento Assn of Realtor

,

Real Estate

,

2018

Sole Presenter of the course section related to real estate brokerages and an overview of business entities related thereto. A three hour course dedicated to teaching California's real estate brokers about the various different business structures the benefits and weaknesses of related to entity selection. The course focuses on the real world implications related to the business entities and real estate brokerages including fiduciary duties, piercing the corporate veil, potential liabilities, and an overview of taxing issues.

,

Presenter

,

Sacramento Assn of Realtor - Brokers Training Institute

,

Real Estate

,

2016

Sole Presenter of the course section related to real estate brokerages and an overview of business entities related thereto. A three hour course dedicated to teaching California's real estate brokers about the various different business structures the benefits and weaknesses of related to entity selection. The course focuses on the real world implications related to the business entities and real estate brokerages including fiduciary duties, piercing the corporate veil, potential liabilities, and an overview of taxing issues. Additionally, the course covers succession planning and strategic planning related to planned exit strategies and contingency planning in the event of tragedy.

,

Presenter

,

Overview of Corporations, Partnerships and Succession Planning for the Real Estate Brokerage

,

Sacramento Assn of Realtor - Brokers Training Institute

,

Real Estate

,

2017

Co-Presenter on a six seminar series covering Real Estate law trends in 2017 that focused on the repercussions of the Horiike case regarding dual agency and fiduciary duties, legalization of cannabis in California under Prop 64 and impacts on the real estate industry with competing legal interests between State and Federal law, the impacts on co-owned real estate in a rising market and the use of partition actions to compel sales of co-owned real estate and the current impacts of non-disclosure of material defects related to the plumbing defects and the Kitec problem.

,

Co-Presenter

,

California Real Estate Brokers, Inc. Real Estate Law Trends for 2017

,

Real Estate

,

2017

Co-Presenter on CLE re: best practices in choosing and setting up a limited liability company with significant emphasis on structuring, drafting and implementing an Operating Agreement that meets the needs of the members and operating company. Discussion included legal impacts of repeal of Beverly-Killea and replacement with RULLCA, fiduciary obligations, exit strategies, dissolution and dissenters rights and tips in addressing such issues in the operating agreement.

,

Co-Presenter

,

Best Strategies in Effectively Forming a Limited Liability Company and Choosing the Proper Business Entity

,

Business

,

2016

Co-Author of blog article regarding the formation of dental business entities in California and navigating the statutory and regulatory compliance of the CA Corporations Code and the California Dental Act.

,

Co-Author

,

Blog Article -- Professional Practices - Dental Business Structures

,

Dental Professionals

,

2015

Co-Author of a blog article on the taxing implications of selling a dental practice and strategic decisions related to allocation of purchase price for tax purposes.

,

Co-Author

,

Tax Considerations When Selling a Dental Practice

,

Dental Professionals

,

2016
Honors/Awards:
Included in the 2021 Sacramento Magazine Top Lawyers List.

,

PRS/Sacramento Magazine

,

2021

Included on the 2023 list of Northern California's Best Lawyers. 

,

Bestlawyers.com

,

2023

Included in the 2023 Sacramento Magazine Top Lawyer List. 

,

PRS/Sacramento Magazine

,

2023

Included in the 2022 Sacramento Magazine Top Lawyer List. 

,

PRS/Sacramento Magazine

,

2022

Included in the 2020 Sacramento Magazine Top Lawyer list for Business Litigation and Business/Corporate law.

,

PRS/Sacramento Magazine

,

2020

Included in the 2018 Sacramento Magazine Top Lawyers list in the area of Business/Real Estate.

,

PRS/Sacramento Magazine

,

2018
Office location for D. Keith Dunnagan
2339 Gold Meadow Way
Suite 101
Gold River, CA 95670
Phone: 916-894-8538
Selections
Super Lawyers: 2019 - 2023
Rising Stars: 2018
Additional sources of information about D. Keith Dunnagan
Attorney resources for D. Keith Dunnagan