Kane Moon
Top rated Class Action & Mass Torts attorney in Los Angeles, California
Moon Law Group, PC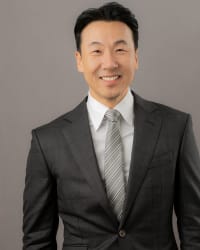 Moon Law Group, PC
Practice Areas: Class Action & Mass Torts, Employment & Labor, Employment Litigation; view more
Licensed in California since: 2007
Education: Loyola Law School Los Angeles
Languages Spoken: English, Korean, Spanish

Selected to Super Lawyers: 2020 - 2024

Free Consultation
Moon Law Group, PC
1055 W. Seventh St.
Suite 1880
Los Angeles, CA 90017
Visit website
Details
Kane Moon is a founding partner at the prominent law firm Moon Law Group, PC (formerly Moon & Yang, APC), based in Los Angeles, and has been serving the people of California since 2007. Concentrating mainly on employment law and related litigation, clients majorly approach him for wage and hour-related disputes, class action lawsuits, Private Attorney General Act and other plaintiff cases. 
Representing his employee clients in various state and federal courts across California, Mr. Moon has obtained several favorable verdicts and judgments in favor of them. Owing to his reputation as a knowledgeable and skilled litigator, he has also succeeded in obtaining settlements worth millions of dollars on behalf of his clients. 
Since being licensed to practice about 16 years ago, Mr. Moon has put in consistent efforts to help employees who were wronged get the justice they yearn for. He honed his litigation skills while working as an attorney at a private firm in the Los Angeles metropolitan area. After joining Moon Law Group, PC, he has been focusing primarily on issues related to minimum wage violations, meal period violations, employee misclassification, wrongful termination and whistle blower lawsuits.
Mr. Moon is an alumnus of the University of California, Los Angeles, from where he secured his bachelor's degree. Later, he enrolled in Loyola Law School to complete his law education. While in law school, he was also a member of the Loyola Law Review. A reputable member of the California legal community, he is held in high regard by his peers and happy clients alike. 
Practice areas
Class Action/Mass Torts: Plaintiff, Employment & Labor: Employee, Employment Litigation: Plaintiff
Focus areas
Class Actions, Employment Discrimination, Retaliation, Wage & Hour Laws, Wrongful Termination
80% Class Action/Mass Torts: Plaintiff

10% Employment & Labor: Employee

10% Employment Litigation: Plaintiff
First Admitted: 2007, California
Professional Webpage: https://www.moonlawgroup.com
Bar/Professional Activity:
California Employment Lawyer's Association (CELA), California Applicants' Attorneys Association (CAAA)

,

2020

U.S. District Court Southern District of California

U.S. District Court Northern District of California

U.S. District Court Central District of California

California

California Applicants' Attorneys Association (CAAA)

,

2019
Verdicts/Settlements (Case Results):
In the year 2023, obtained a $450,000 wage and hour class settlement on behalf of employees of a packaging company

,

2023

In the year 2023, obtained a $2,345,000 wage and hour class settlement on behalf of employees of a healthcare company

,

2023

In the year 2023, obtained a $450,000 wage and hour class settlement on behalf of employees of a automobile dealer

,

2023

In the year 2023, obtained a $325,000 wage and hour class settlement on behalf of employees of a community service company

,

2023

In the year 2023, obtained a $435,000 wage and hour class settlement on behalf of employees of a manufacturer

,

2023

In the year 2023, obtained a $585,000 wage and hour class settlement on behalf of employees of a agricultural company

,

2023

In the year 2023, obtained a $285,000 wage and hour class settlement on behalf of employees of a day care company

,

2023

In the year 2023, obtained a $550,000 PAGA settlement on behalf of employees of a telephone service company

,

2023

In the year 2023, obtained a $925,000 wage and hour class settlement on behalf of employees of a piping installation company

,

2023

In the year 2023, obtained a $1,925,000 wage and hour class settlement on behalf of employees of a national digital communications company

,

2023

In the year 2023, obtained a $550,000 wage and hour class settlement on behalf of employees of a manufacturer

,

2023

In the year 2023, obtained a $865,000 wage and hour class settlement on behalf of employees of a medical psychiatry company

,

2023

In the year 2023, obtained a $420,000 wage and hour class settlement on behalf of employees of a housing company

,

2023

In the year 2023, obtained a $1,500,000 wage and hour class settlement on behalf of employees of a religious organization company

,

2023

In the year 2023, obtained a $1,500,000 wage and hour class settlement on behalf of employees of a large construction company

,

2023

In the year 2023, obtained a $1,000,000 wage and hour class settlement on behalf of employees of a substance abuse company

,

2023

In February 2021, obtained a $1,000,000 wage and hour class settlement on behalf of employees of a manufacturer

,

2021

In the year 2023, obtained a $630,000 wage and hour class settlement on behalf of employees of a food manufacturing company

,

2023

In the year 2023, obtained a $1,250,000 wage and hour class settlement on behalf of employees of a large construction company

,

2023

In the year 2023, obtained a $480,000 wage and hour class settlement on behalf of employees of a sport manufacturing company

,

2023

In the year 2023, obtained a $450,000 wage and hour class settlement on behalf of employees of a community based company

,

2023

In the year 2023, obtained a $3,000,000 wage and hour class settlement on behalf of employees of a truck manufacturer

,

2023

In the year 2022, obtained a $300,000 wage and hour class settlement on behalf of employees of a construction company

,

2022

In the year 2022, obtained a $565,000 wage and hour class settlement on behalf of employees of a weapons company

,

2022

In the year 2022, obtained a $400,000 wage and hour class settlement on behalf of employees of a caregiver company

,

2022

In the year 2022, obtained a $600,000 wage and hour class settlement on behalf of employees of a facilities management company

,

2022

In the year 2022, obtained a $400,000 wage and hour class settlement on behalf of employees of a staffing agency

,

2022

In the year 2022, obtained a $632,000 wage and hour class settlement on behalf of employees of a dental manufacturing company

,

2022

In the year 2022, obtained a $700,000 wage and hour class settlement on behalf of employees of a healthcare company

,

2022

In the year 2022, obtained a $450,000 wage and hour class settlement on behalf of employees of a restaurant

,

2022

In the year 2022, obtained a $690,000 wage and hour class settlement on behalf of employees of a restaurant chain franchisee

,

2022

In the year 2022, obtained a $375,000 wage and hour class settlement on behalf of employees of a ski resort

,

2022

In the year 2022, obtained a $670,000 wage and hour class settlement on behalf of employees of a development company

,

2022

In the year 2022, obtained a $385,000 wage and hour class settlement on behalf of employees of a energy company

,

2022

In the year 2022, obtained a $350,000 wage and hour class settlement on behalf of employees of a financial services company

,

2022

In the year 2022, obtained a $325,000 wage and hour class settlement on behalf of employees of a moving company

,

2022

In the year 2022, obtained a $380,000 wage and hour class settlement on behalf of employees of a communications company

,

2022

In the year 2022, obtained a $500,000 wage and hour class settlement on behalf of employees of a ice cream retailer

,

2022

In the year 2022, obtained a $500,000 wage and hour class settlement on behalf of employees of a logistics company

,

2022

In the year 2022, obtained a $450,000 wage and hour class settlement on behalf of employees of a financial services company

,

2022

In the year 2022, obtained a $427,000 wage and hour class settlement on behalf of employees of a manufacturer

,

2022

In the year 2022, obtained a $275,000 wage and hour class settlement on behalf of employees of a cable wire company

,

2022

In the year 2022, obtained a $300,000 wage and hour class settlement on behalf of employees of a car wash

,

2022

In the year 2022, obtained a $735,000 wage and hour class settlement on behalf of employees of a bus manufacturer

,

2022

In the year 2022, obtained a $500,000 wage and hour class settlement on behalf of employees of a management company

,

2022

In the year 2022, obtained a $450,000 wage and hour class settlement on behalf of employees of a bakery

,

2022

In the year 2022, obtained a $333,000 wage and hour class settlement on behalf of employees of a waterproofing company

,

2022

In the year 2022, obtained a $625,000 wage and hour class settlement on behalf of employees of a clothing company

,

2022

In the year 2022, obtained a $300,000 wage and hour class settlement on behalf of employees of a management company

,

2022

In the year 2022, obtained a $495000 wage and hour class settlement on behalf of employees of a jewelry company

,

2022

In the year 2022, obtained a $550,000 wage and hour class settlement on behalf of employees of a airline technician company

,

2022

In the year 2022, obtained a $635,000 wage and hour class settlement on behalf of employees of a door manufacturer

,

2022

In the year 2022, obtained a $673,000 wage and hour class settlement on behalf of employees of a metal fabrication company

,

2022

In the year 2022, obtained a $335,000 wage and hour class settlement on behalf of employees of a food company

,

2022

In the year 2022, obtained a $395,000 wage and hour class settlement on behalf of employees of an electrician company

,

2022

In the year 2022, obtained a $450,000 wage and hour class settlement on behalf of employees of a valve manufacturer

,

2022

In the year 2022, obtained a $290,000 wage and hour class settlement on behalf of employees of a market

,

2022

In the year 2022, obtained a $630,000 wage and hour class settlement on behalf of employees of a lumber company

,

2022

In the year 2022, obtained a $500,000 wage and hour class settlement on behalf of employees of a information storage company

,

2022

In the year 2022, obtained a $326,000 wage and hour class settlement on behalf of employees of a hotel

,

2022

In the year 2022, obtained a $525,000 wage and hour class settlement on behalf of employees of a aviation company

,

2022

In the year 2022, obtained a $700,000 wage and hour class settlement on behalf of employees of a restaurant chain

,

2022

In the year 2022, obtained a $400,000 wage and hour class settlement on behalf of employees of a bakery company

,

2022

In the year 2022, obtained a $700,000 wage and hour class settlement on behalf of employees of a nursing company

,

2022

In the year 2022, obtained a $413,000 wage and hour class settlement on behalf of employees of a steel company

,

2022

In the year 2022, obtained a $3,750,000 wage and hour class settlement on behalf of employees of a large consumer goods corporation

,

2022

In the year 2022, obtained a $575,000 wage and hour class settlement on behalf of employees of a solar company

,

2022

In the year 2022, obtained a $475,000 wage and hour class settlement on behalf of employees of a manufacturer

,

2022

In the year 2022, obtained a $450,000 wage and hour class settlement on behalf of employees of a staffing company

,

2022

In the year 2022, obtained a $510,000 wage and hour class settlement on behalf of employees of a security and alarm company

,

2022

In the year 2022, obtained a $450,000 wage and hour class settlement on behalf of employees of a dentist

,

2022

In the year 2022, obtained a $610,000 wage and hour class settlement on behalf of employees of a heavy machine manufacturing company

,

2022

In the year 2022, obtained a $500,000 wage and hour class settlement on behalf of employees of a job training company

,

2022

In the year 2022, obtained a $490,000 wage and hour class settlement on behalf of employees of a pipe company

,

2022

In the year 2022, obtained a $580,000 wage and hour class settlement on behalf of employees of a wholesale distributor

,

2022

In the year 2022, obtained a $650,000 wage and hour class settlement on behalf of employees of a manufacturer

,

2022

In the year 2022, obtained a $980,000 wage and hour class settlement on behalf of employees of a healthcare company

,

2022

In the year 2022, obtained a $780,000 wage and hour class settlement on behalf of employees of a credit union bank

,

2022

In the year 2022, obtained a $825,000 wage and hour class settlement on behalf of employees of a senior living company

,

2022

In the year 2022, obtained a $874,000 wage and hour class settlement on behalf of employees of a market

,

2022

In the year 2022, obtained a $875,000 wage and hour class settlement on behalf of employees of a telecommunication company

,

2022

In the year 2022, obtained a $900,000 wage and hour class settlement on behalf of employees of a construction company

,

2022

In the year 2022, obtained a $900,000 wage and hour class settlement on behalf of employees of a manufacturer

,

2022

In the year 2022, obtained a $965,000 wage and hour class settlement on behalf of employees of a food manufacturer

,

2022

In the year 2022, obtained a $950,000 wage and hour class settlement on behalf of employees of a food company

,

2022

In the year 2022, obtained a $1,000,000 wage and hour class settlement on behalf of employees of a healthcare company

,

2022

In the year 2022, obtained a $1,000,000 wage and hour class settlement on behalf of employees of a construction company

,

2022

In the year 2022, obtained a $1,000,000 wage and hour class settlement on behalf of employees of a manufacturer

,

2022

In the year 2022, obtained a $1,100,000 wage and hour class settlement on behalf of employees of a cleaning company

,

2022

In the year 2022, obtained a $1,200,000 wage and hour class settlement on behalf of employees of a bakery

,

2022

In the year 2022, obtained a $1,100,000 wage and hour class settlement on behalf of employees of a credit union bank

,

2022

In the year 2022, obtained a $1,127,000 wage and hour class settlement on behalf of employees of a food manufacturer

,

2022

In the year 2022, obtained a $1,200,000 wage and hour class settlement on behalf of employees of a manufacturer

,

2022

In the year 2022, obtained a $1,200,000 wage and hour class settlement on behalf of employees of a petroleum company

,

2022

In the year 2022, obtained a $1,200,000 wage and hour class settlement on behalf of employees of a manufacturer

,

2022

In the year 2022, obtained a $1,200,000 wage and hour class settlement on behalf of employees of a private utilities company

,

2022

In the year 2022, obtained a $1,400,000 wage and hour class settlement on behalf of employees of an agricultural company

,

2022

In the year 2022, obtained a $1,500,000 wage and hour class settlement on behalf of employees of a medical clinic

,

2022

In the year 2022, obtained a $1,500,000 wage and hour class settlement on behalf of employees of a manufacturer

,

2022

In the year 2022, obtained a $1,675,000 wage and hour class settlement on behalf of employees of a construction company

,

2022

In the year 2022, obtained a $2,000,000 wage and hour class action settlement against employees of a hospital

,

2022

In the year 2022, obtained a $2,250,000 wage and hour class settlement on behalf of a manufacturer

,

2022

In the year 2022, obtained a $2,300,000 wage and hour class settlement on behalf of employees of a logistics company

,

2022

In the year 2022, obtained a $2,400,000 wage and hour class settlement on behalf of employees of a health care company

,

2022

In the year 2022, obtained a $2,500,000 wage and hour class settlement on behalf of employees of a building management company

,

2022

In the year 2022, obtained a 2,500,000 wage and hour class settlement on behalf of employees of a packing company

,

2022

In the year 2022, obtained a $3,500,000 wage and hour class settlement against a manufacturer

,

2022

In June 2021, obtained a $5,000,000 wage and hour class action settlement on behalf of hospital workers

,

2021

In May 2021, obtained a $2,500,000 wage and hour class action settlement on behalf of senior living employees

,

2021

In May 2021, obtained a $350,000 wage and hour class action settlement on behalf of manufacturing employees

,

2021

In April 2021, obtained a $300,000 wage and hour class action settlement on behalf of distribution employees

,

2021

In April 2021, obtained a $500,000 wage and hour class action settlement on behalf of truck drivers

,

2021

In April 2021, obtained a $1,000,000 wage and hour settlement on behalf of manufacturing employees

,

2021

In March 2021, obtained a $750,000 wage and hour class action settlement on behalf of inspection employees

,

2021

In March 2021, obtained a $550,000 wage and hour class action settlement on behalf of hotel employees

,

2021

In February 2021, obtained a $750,000 wage and hour class action settlement on behalf of service technicians

,

2021

In January 2021, obtained a $500,000 wage and hour class settlement on behalf of machine manufacturing employees

,

2021

In November 2020, obtained a $490,000 wage and hour class settlement on behalf of construction employees

,

2020

In January 2021, obtained a $1,100,000 settlement on behalf of cleaning employees

,

2021

In November 2020, obtained a $1,100,000 wage and hour class action settlement on behalf of employees of a clothing manufacturer

,

2020

In October 2020, obtained a $460,000 wage and hour class settlement on behalf of employees of a plumbing company

,

2020

In September 2020, obtained a $350,000 PAGA settlement on behalf of instructors

,

2020

In October 2020, obtained a $750,000 wage and hour class settlement on behalf of electrician employees

,

2020

In October 2020, obtained a $1,400,000 wage and hour class settlement on behalf of employees of a commercial painting company

,

2020

In October 2020, obtained a $250,000 wage and hour class settlement on behalf of field workers

,

2020

In September 2020, obtained a $200,000 wage and hour class settlement on behalf of parking employees

,

2020

In September 2020, obtained a $600,000 wage and hour class settlement on behalf of equipment manufacturing employees

,

2020

In September 2020, obtained a $1,650,000 wage and hour class settlement on behalf of automobile accessory employees

,

2020

In August 2020, obtained a $300,000 wage and hour class settlement on behalf of manufacturing employees

,

2020

In September 2020, obtained a $1,250,000 wage and hour class settlement on behalf of manufacturing employees

,

2020

In August 2020, obtained a $2,000,000 wage and hour settlement on behalf of grocery store employees

,

2020

In August 2020, obtained a $285,000 wage and hour class settlement on behalf of medical workers.

,

2020

In August 2020, obtained a $250,000 PAGA settlement on behalf of construction workers

,

2020

In June 2020, obtained a $390,000 wage and hour settlement on behalf of restaurant workers

,

2020

Obtained a $135,000 individual settlement for unpaid wage claims.

,

2020

In May 2020, obtained a $425,000 wage and hour class action settlement on behalf of field workers

,

2020

Obtained a $675,000 PAGA settlement on behalf of therapists

,

2020

Obtained a $875,000 wage and hour class action settlement on behalf of customer service employees

,

2020

In January 2020, obtained a $725,000 wage and hour class action settlement on behalf of warehouse workers.

,

2020

In March 2020, obtained a $340,000 wage and hour class action settled on behalf of agricultural workers.

,

2020

In February 2020, obtained a $225,000 wage and hour class action settlement on behalf of salespersons at a retail store

,

2020

In February 2020, obtained a $1,500,000 wage and hour class action settlement on behalf of restaurant employees

,

2020

In January 2020, obtained a $750,000 wage and hour class action settlement on behalf of hotel employees

,

2020

In December 2019, obtained a $300,000 PAGA settlement on behalf of restaurant employees

,

2019

In November 2019, obtained a $245,000 PAGA settlement on behalf of manufacturing employees

,

2019

In November 2019, obtained a $370,000 wage and hour class action settlement on behalf of factory employees

,

2019

In June 2019, obtained a $700,000 wage and hour class action settlement on behalf of employees at a restaurant.  Awaiting preliminary and final approval.

,

2019

In November 2019, obtained a $452,000 wage and hour class action settlement on behalf of healthcare employees

,

2019

In November 2019, obtained a $1,000,000 wage and hour class action settlement on behalf of manufacturing employees

,

2019

In October 2019, obtained a $400,000 wage and hour class action settlement on behalf of employees in the healthcare industry

,

2019

In October 2019, obtained a $675,000 wage and hour class action settlement on behalf of warehouse employees

,

2019

In September 2019, obtained a $468,000 wage and hour class action settlement on behalf of healthcare workers

,

2019

In August 2019, obtained a $1.25 Million wage and hour class action settlement on behalf of regional bank employees.

,

2019

In June 2019, $310,000 wage and hour class action settlement on behalf of a retail store. Awaiting preliminary and final approval.

,

2019

$600,000 class action settlement on behalf of restaurant workers. LA Superior Case Number BC722765.  Awaiting preliminary and final approval from the court.

,

2019

In May 2019, and after 7 years of litigation, Mr. Moon obtained a favorable ruling in the Court of Appeal, Second Appellate District, whereby Mr. Moon was able to reverse a $1.5 Million liability from his client.  Appellate Court Case No. B268290.

,

2019

Confidential $425,000 class action settlement on behalf of construction workers, alleging wage and hour violations.  Awaiting Preliminary and Final Approval from the Court.

,

2019

$500,000 class action settlement on behalf of construction workers, alleging upaid wages and meal/rest period violations.  Los Angeles Superior Court Case No. BC722767.  Awaiting Preliminary and Final Approval.

,

2019

$325,000 class action settlement on behalf of employees of a property restoration company.  LASC Case No. BC688895.  Awaiting final approval from the court.

,

2018

$475,000 class action settlement on behalf of bank employees of foreign bank, alleging wage and hour claims.  Awaiting Preliminary and Final Approval.  Los Angeles Superior Court Case No. BC673024.

,

2019

$300,000 class action settlement on a small group of couriers, LASC Case No. BC698806.  Awaiting approval from the Court.

,

2018

$400,000 class action settlement on behalf of an online clothing company, LASC Case No. BC709630

,

2018

$300,000 confidential class action settlement on behalf of restaurant workers

,

2018

In December 2016, in a case entitled Aquino v. Patty's Footwear (Los Angeles Superior Court Case No. BC605697), Mr. Moon prevailed at a bench trial involving an employee of a retail store.  The employee claimed she was not paid all wages owed, and the Court ruled in Mr. Moon's favor, and awarded Mr. Moon attorneys' fees.

,

2016

$350,000 Class Action settlement on behalf of a small group of security guards, LASC Case No. BC664890.  Pending preliminary and final approval.

,

2018

$301,000 Class Action settlement (LASC Case No. BC659761) for a small group of employees against a furniture maker.

,

2018

In a confidential class action settlement, Mr. Moon was able to obtain a $500,000 class-action settlement on behalf of garment workers, for unpaid wages, rest breaks and meal breaks.

,

2018

In August 2015, in a case entitled Chu v. Shankar, Los Angeles Superior Court Case No. BC377123), Mr. Moon represented a cross-defendant at trial, and prevailed.  The Cross-Complainant alleged that wages were owed, and that the Cross-Defendant committed fraud, alleging millions of dollars in damages.  Mr. Moon prevailed at trial on behalf of the Cross-Defendant, in a complete defense verdict.

,

2015

In December 2016, Mr. Moon prevailed in a wage-and-hour bench trial, representing an employee day-laborer.  Herrera v. Shamtoob, Los Angeles Superior Court Case No. BC575656.  Defendant/employer claimed that the day-laborer was an independent contractor and did not work all hours claimed.  Mr. Moon argued that the day-laborer was an employee, and worked hours for which he was unpaid.  The Court ruled in Mr. Moon's favor, and awarded $52,500 in attorneys' fees.

,

2016

In a confidential settlement, and on behalf of approximately 100 cable installers for new homes (and awaiting preliminary approval from the Court), Mr. Moon was able to secure a $600,000 class-wide settlement, for employees receiving piece-rate wages.

,

2019

In a confidential settlement, Mr. Moon was able to obtain a $1 Million class-wide settlement on behalf of garment workers, for wage-and-hour issues, such as overtime, meal breaks, and rest breaks.

,

2019

On behalf of elevator employees (Los Angeles Superior Court Case No. BC682972), Mr. Moon was able to secure a $750,000 class-wide settlement on behalf of 271 class members, for misclassification, overtime, meal breaks and rest breaks.

,

2018

On behalf of 150 waste management employees, Mr. Moon was able to secure a $650,000 class-wide settlement, awaiting final approval.  Los Angeles Superior Court Case No. BC682425.  This case involves misclassification, overtime, meal breaks and rest breaks.

,

2018

On behalf of California bail bondsmen (Los Angeles Superior Court Case No. BC700131), Mr. Moon was able to obtain a $750,000 class action settlement, for misclassification, meal breaks, rest breaks, and wages owed.

,

2018

In a confidential settlement, Mr. Moon was able to obtain a $2 Million class action wage-and-hour settlement on behalf of nurses at a Los Angeles-based hospital.  Despite all employees signing an arbitration agreement and class waiver, Mr. Moon was able to settle on a class-wide basis, providing substantial value to class members.

,

2018

Mr. Moon was able to obtain a $3.5 Million confidential class action wage-and-hour settlement, on behalf of employees of a retail business.  The employees claimed that they were not paid all overtime owed to them, and that meal and rest breaks were not permitted pursuant to California law.

,

2018

Brulee v. DAL Global Services, LLC.  Central District of California.  Case No. 2:17-cv-06433-JVS (JCGx).  This was a class action settlement contained approximately 2,650 class members, claiming that they did not receive all wages owed to them, and were not provided the requisite meal and rest periods as required by California law.  The district court judge found that Mr. Moon was an "experienced and successful litigator", and granted final approval of the class settlement.

,

2018
Educational Background:
University of California, Los Angeles
Office location for Kane Moon
1055 W. Seventh St.
Suite 1880
Los Angeles, CA 90017
Phone: 213-232-3128
Selections
Super Lawyers: 2020 - 2024
Additional sources of information about Kane Moon
Attorney resources for Kane Moon