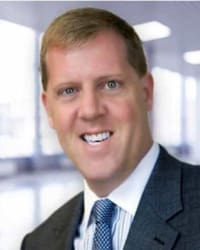 Burch Shepard Family Law Group, APC
Practice Areas: Family Law; view more
Licensed in California since: 1997
Education: University of San Diego School of Law

Selected to Super Lawyers: 2015 - 2023
Burch Shepard Family Law Group, APC
20281 Southwest Birch Street
FIrst Floor
Newport Beach, CA 92660
Visit website
Details
As the founding partner at Burch Shepard Family Law Group, Robert Burch is committed to serving clients in Newport Beach and Orange County and throughout the state of California. He focuses his practice on family law, generally handling cases that involve the following matters: divorce, community property division, child and spousal support, domestic violence and protection orders, child custody, complex marital estates and international custody.
Before attending the University of San Diego School of Law, Mr. Burch graduated with honors from Washington University in St. Louis. He received a Juris Doctor in 1996.  He has been certified  by the Board of Legal Specialization as a specialist in family law since 2007.  Attorney Burch has practiced exclusively in family law for his entire career and has handled all types of family law matters. Attorney Burch's passion and career focus has been on the financial issues in divorce with a particular emphasis on representing business owners or their spouses and handling complex marital estates. He has worked on marital estates involving as much as $500 million dollars and his clients have received child support and spousal support awards as high as $125,000 per month.
Attorney Burch also focuses on child custody matters and has litigated several international custody cases. He was one of the primary attorneys in the well-publicized international custody case described by the media as the "Baby Santina" case. In the "Baby Santina" case, Burch and his co-counsel defeated a team of four attorneys led by Gloria Allred.
Attorney Burch presently serves as the President of the Family Law Section for the Orange County Bar Association and has been elected by his family law colleagues to several positions on the Executive Committee for the Family Law Section.   Attorney Burch has written numerous articles or essays for legal publications throughout the State of California.  He also teaches Continuing Legal Education courses in family law, including courses to provide education credits to family law specialists.  Attorney Burch works closely with family law bench officers as a member of the Executive Committee of the family law section for the pat seven years. 
Attorney Burch has received recognition from several independent rating services for his work in family law, including being selected by Super Lawyer magazine as a Super Lawyer in family law for Southern California every year since 2015; earning the highest rating (10.0) from the lawyer rating agency AVVO since 2010; and being recognized by OC Metro Magazine as one of the top family law attorneys in Orange County.  
Mr. Burch understands the complexities and challenges that family law cases can carry and he works to achieve amicable resolutions for clients and their families. While it is generally his goal to reach settlements whenever possible, Mr. Burch aggressively fights for his clients when the other side refuses to budge. 
Certified Legal Specialties
Board Certified Family Law Specialist, State Bar of California, 2007
Specialized training:
Graduate- Advanced College of Trial Advocacy – Business Valuation, American Bar Association Family Law Section, 2007
Graduate- College of Trial Advocacy, American Bar Association, Family Law Section, 2006
Advisory Board- Divorce Magazine, Divorce Magazine, 2012
Volunteer Arbitrator, Orange County Bar Association Committee For Mandatory Fee Arbitration, 2005 to present
Judge Pro Tem – Orange County Superior Court
Course in Art Of Negotiation– Georgetown School Of Law
Speaking Engagements
Moderator, Meet the Judges: A Discussion of Policies and Preferences and Standing Orders with the Honorable Eric Wersching, the Honorable Sherri Honer and the Honorable Mary Kreber, August 2022
Moderator for seminar:,  Mediation & Family Court Services from A-Z, June 29, 2022.
Speaker, How to Navigate The Nuances of Business Valuation, with Judge Julie Palafox and Drew Hunt, November 2021
Speaker, Marital Standard of Living: What to know, with Judge Julie Palafox and Drew Hunt, February 2021
Chair of OCBA family law section evening seminar (October 2019): Down the Rabbit Hole: Presenting and Defending Attorney Fee Claims
Chair of the OCBA family law section evening seminar (October 2018); The Fiduciary Duty Minefield
Speaker, July 2018, Closing Arguments in Family Law; Association of Certified Family Law Specialists, with Judge Lon Hurwitz, Commissioner Barry Michaelson, and Lisa Hughes
Speaker, December 2017, Let's Talk About….Contempt Of Court with Commissioner Richard Vogl and Robert Burch, CFLS, Carlotta Serna, Supervising Deputy DCSS, and Sandi Riddle, Deputy Department Counsel
Speaker, January 2017, Tax Crimes and Divorce, with Robert Burch and David Klasing
Speaker, November 20, 2014, Successful Enforcement:
Strategies, Tools & Pitfalls with Commissioner Barry Michaelson, Joan Loos, Robert Burch
Speaker, Professionalism In Law, Western State College Of Law, 2014
Speaker, Domestic Violence: how domestic violence affects custody orders, 2008
Speaker, Basics of Property Division in Divorce: the basic principles for dividing property in divorce, 2008
Speaker, Divorce Preparation: What steps you can take to protect your assets prior to filing for divorce, 2007
Speaker, Child Custody Move Aways: How the courts decide whether one parent can move out of state with the minor child, 2006
Speaker, Business Valuation in Divorce: what every small businessperson going through a divorce should know, 2006
Articles
Lavish Lifestyle Allows Deviation from Child Support Guideline, Los Angeles Daily Journal, June 11, 2002;
Courts Must Examine Statutory Factors Before Altering Support, Los Angeles Daily Journal, October 8, 2002;
In Re Marriage of Abrams – The Effect of Custody Stipulations on Move-Away Applications, Los Angeles Daily Journal, April 8, 2003;
Parents Can't Submit Issue of Child Support to Binding Arbitration, Los Angeles Daily Journal, Fall 2003;
Purpose of Worker's Compensation Award Is Crucial In Divorce, Los Angeles Daily Journal, April 13, 2004;
Jurisdiction Does Not Follow When Custodial Parent Moves, Los Angeles Daily Journal, December 1, 2005;
Valuation of Business Goodwill, Los Angeles Daily Journal, February 20, 2007; and
Spousal Support: Blazing New Trails, Los Angeles Daily Journal, December 1, 2009.
September 2021: The California Supreme Court Opens A Door And The Court Of Appeals Opens A Window, OCBA Family Law Section Newsletter
AUTHOR, The Impact Of Supreme Court Decisions On Public Opinion, Washington University, 1992
Pro Bono Activities
Arbitrator, Orange County Bar Association Committee for Mandatory Fee Arbitration
Temporary Judge, Orange County Superior Court
Fraternities/Sororities
Practice areas
Family Law
Focus areas
Alimony & Spousal Support, Child Support, Custody & Visitation, Dissolution, Divorce, Domestic Violence, Marital Property, Paternity, Prenuptial Agreements
First Admitted: 1997, California
Professional Webpage: https://www.ocdivorce.net/attorneys-staff/robert-burch/
Educational Background:
B.A. - cum laude - Washington University, St. Louis

,

1992
Pro bono/Community Service:
Volunteer Arbitrator, Orange County Bar Association Commitee For Mandatory Fee Arbitration

,

2005
Special Licenses/Certifications:
Board Certified Family Law Specialist, State Bar of California

,

2007
Scholarly Lectures/Writings:
Speaker

,

Domestic Violence: how domestic violence affects custody orders

,

2008

I provided CLE Seminar on collection in family law proceedings.

,

Speaker

,

Successful Enforcement: Strategies, Tools & Pitfalls

,

White Zuckerman Warsavsky Luna & Hunt study group

,

2014

I provided CLE seminar on tax issues in divorce.

,

Speaker

,

Tax Crimes and Divorce

,

White Zuckerman Warsavsky Luna & Hunt study group

,

2017

I spoke with Commissioner Vogl for legal aid seminar

,

Speaker

,

Let's Talk About….Contempt Of Court

,

Legal Aid Soceity

,

2017

I was speaker of a CLE seminar on closing arguments for the ACFLS.

,

Speaker

,

Closing Arguments in Family Law

,

Association of Certified Family Law Specialists

,

2018

I was chair of the OCBA family law evening seminar

,

Chair of program

,

The Fiduciary Duty Minefield

,

OCBA family law section CLE

,

2018

 I was chair of the OCBA family law section evening seminar.

,

Chair of program

,

Down the Rabbit Hole: Presenting and Defending Attorney Fee Claims

,

OCBA family law section CLE

,

2019

I was a speaker for OCBA family law section CLE.

,

Speaker

,

Marital Standard of Living: What to know

,

OCBA family law section CLE

,

2021

I was a speaker for OCBA family law section CLE

,

Speaker

,

How to Navigate The Nuances of Business Valuation.

,

OCBA family law section CLE

,

2021

I moderated a CLE seminar for the OCBA family law section

,

Moderator

,

Mediation & Family Court Services from A-Z

,

OCBA family law section CLE

,

2022

I moderated CLE for family law section seminar

,

Moderator

,

A Discussion of Policies and Preferences and Standing Orders with the Honorable Eric Wersching, the Honorable Sherri Honer and the Honorable Mary Kreber

,

OCBA family law section CLE

,

2022

wrote article on new case law form OCBA family law section newsletter

,

Author

,

The California Supreme Court Opens A Door And The Court Of Appeals Opens A Window

,

OCBA family law section Newsletter

,

2021

Wrote article for family law focus column of LA Daily Journal

,

Author

,

Spousal Support: Blazing New Trails

,

Los Angeles Daily Journal

,

2009

Speaker

,

Basics of Property Division in Divorce: the basic principles for dividing property in divorce

,

2008

Speaker

,

Divorce Preparation: What steps you can take to protect your assets prior to filing for divorce

,

2007

Speaker

,

Child Custody Move Aways: How the courts decide whether one parent can move out of state with the minor child

,

2006

Speaker

,

Business Valuation in Divorce: what every small businessperson going through a divorce should know

,

2006

Speaker

,

professionalism in law

,

western state college of law

,

2014

Speaker

,

Successful Enforcement:Strategies, Tools & Pitfalls

,

Prego Study Group

,

2014

AUTHOR

,

Spousal Support:Blazing New Trails

,

LA DAILY JOURNAL

,

2009

AUTHOR

,

Valuation of Business Goodwill

,

LA DAILY JOURNAL

,

2007

AUTHOR

,

Jurisdiction Does Not Follow When Custodial Parent Moves

,

LA DAILY JOURNAL

,

2005

AUTHOR

,

Purpose of Worker's Compensation Award Is Crucial In Divorce

,

LA DAILY JOURNAL

,

2004

AUTHOR

,

In Re Marriage of Abrams The Effect of Custody Stipulations on Move-Away Applications

,

LA DAILY JOURNAL

,

2003

AUTHOR

,

Parents Can't Submit Issue of Child Support to Binding Arbitration

,

LA DAILY JOURNAL

,

2003

AUTHOR

,

Lavish Lifestyle Allows Deviation From Child Support Guideline

,

LA DAILY JOURNAL

,

2002

AUTHOR

,

Courts Must Examine Statutory Factors Before Altering Support Los Angeles Daily

,

LA DAILY JOURNAL

,

2002

AUTHOR

,

The Impact Of Supreme Court Decisions On Public Opinion,

,

WASHINGTON UNIVERSITY

,

1992
Honors/Awards:
AVVO recognized rating of 10.0

,

AVVO

,

2010

,

SuperLawyer

,

SuperLawyer Magazine

,

2022

,

SuperLawyer

,

SuperLawyer Magazine

,

2021

,

SuperLawyer

,

SuperLawyer Magazine

,

2020

,

SuperLawyer

,

SuperLawyer Magazine

,

2019

,

SuperLawyer

,

SuperLawyer Magazine

,

2018

,

SuperLawyer

,

SuperLawyer Magazine

,

2017

,

SuperLawyer

,

SuperLawyer Magazine

,

2016

,

Avvo recognized rating of 10.0

,

AVVO

,

2022

,

Avvo recognized rating of 10.0

,

AVVO

,

2021

,

Avvo recognized rating of 10.0

,

AVVO

,

2020

Avvo recognized rating of 10.0

,

AVVO

,

2019

,

Avvo recognized rating of 10.0

,

AVVO

,

2018

,

Avvo recognized rating of 10.0

,

AVVO

,

2017

,

Avvo recognized rating of 10.0

,

AVVO

,

2016

AVVO recognized rating of 10.0

,

AVVO

,

2011

superlawyer

,

superlawyer magazine

,

2015

AVVO Recognized rating 10.0

,

AVVO

,

2012

Top Family Law Attorney

,

OC Metro Magazine

,

2012

AVVO recognized rating 10.0

,

AVVO

,

2013

AVVO recognized rating 10.0

,

AVVO

,

2014

Top Family Law Attorney

,

OC Metro Magazine

,

2011

AVVO recognized rating 10.0

,

AVVO

,

2015

Rising Star

,

Superlawyer

,

2008

Certified Family Law Specialist

,

State Bar of California Board of Legal Specialization

,

2007

Graduate- Advanced College of Trail Advocacy

,

American Bar Association Family Law Section

,

2007

Graduate- College of Trail Advocacy

,

American Bar Association, Family Law Section

,

2006

Advisory Board- Divorce Magazine

,

Divorce Magazine

,

2012

Top Family Law Attorney

,

OC Metro Magazine

,

2013

Top Family Law Attorney

,

OC Metro Magazine / OC Register

,

2014
Bar/Professional Activity:
Chair, Family Law Section, Orange County Bar Association

,

2022

Member - Executive Committee - - Family Law Section, Orange County Bar Association

,

2016

Member - Executive Committee - - Family Law Section, Orange County Bar Association

,

2017

Member - Executive Committee - - Family Law Section, Orange County Bar Association

,

2018

Member - Executive Committee - - Family Law Section, Orange County Bar Association

,

2019

Secretary - Family Law Section, Orange County Bar Association

,

2020

Chair Elect - Family Law Section, Orange County Bar Association

,

2021

Member, Family Law Section of State Bar of California

,

2000

Member, Family Law Section of the Orange County Bar Association

,

2005

Member, California State Bar

,

1997

Member, The American Bar Association

,

1998

Member, Association of Certified Family Law Specialists

,

2010

California

U.S. District Court

U.S. District Court
Office location for Robert Burch
20281 Southwest Birch Street
FIrst Floor
Newport Beach, CA 92660
Phone: 866-909-6059
Selections
Super Lawyers: 2015 - 2023
Additional sources of information about Robert Burch
Attorney resources for Robert Burch