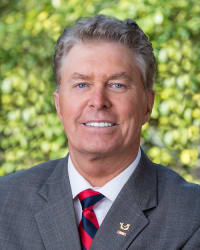 Law Office of Jeffrey Hall, PC
Practice Areas: Estate Planning & Probate, Elder Law, Estate & Trust Litigation; view more
Licensed in California since: 2003
Education: John F Kennedy University- College of Law

Selected to Super Lawyers: 2019 - 2023
COVID-19 disclaimer:
Our office remains open, and in response to COVID-19 we have expanded our options for remote consultations and virtual meetings. Please contact our office to discuss what meeting option best fits your situation. Call 925-230-9002.

Virtual Appointments
Law Office of Jeffrey Hall, PC
3478 Buskirk Ave
Suite 1000
Pleasant Hill, CA 94523
Visit website
Details
The founder of his own law firm, Jeffrey Hall focuses his practice primarily on estate planning and administration, and his experience extends to income and estate tax planning as well. Located in Pleasant Hill, California, he represents clients throughout Contra Costa County and other parts of the San Francisco Bay Area. Mr. Hall is admitted to practice before all California state courts, and he has received an "Excellent" peer review rating through AVVO for the superior quality of his work and his high degree of ethics.
Mr. Hall's estate planning practice is designed to preserve and protect the assets of his clients, and to that end, he prepares and reviews wills, revocable and irrevocable trusts, advance medical directives, and financial and health care powers of attorney. He also assists business owners in planning for their succession in the event of their retirement, incapacity or death. Mr. Hall's experience also includes the preparation of federal gift and estate tax returns, and he guides fiduciaries and beneficiaries through the estate administration process.
As an undergraduate, Mr. Hall attended Saint Mary's College of California, where he majored in economics and received a Bachelor of Science in 1981. He then joined the U.S. Air Force and spent several years at bases in California and Oklahoma. Mr. Hall's military service also includes his tenure with the U.S. Coast Guard, first as a commissioned officer and later as a senior officer with the U.S. Coast Guard Judge Advocate General's Corps. Prior to attending law school, Mr. Hall obtained a Master of Business Administration from Golden Gate University's Edward S. Ageno School of Business. His legal education was obtained at John F. Kennedy University's College of Law, and he was awarded his Juris Doctor in 1996. n 2019, Mr. Hall published his first book entitled "Traditional Estate Planning is Finished," which can be purchased on Amzaon.com and Barnes & Noble.
Practice areas
Estate Planning & Probate, Elder Law, Estate & Trust Litigation, Tax: Business
Focus areas
Estate Planning, Living Wills, Power of Attorney, Probate & Estate Administration, Trusts, Wills
50% Estate Planning & Probate

30% Elder Law

10% Estate & Trust Litigation

10% Tax: Business
First Admitted: 2003, California
Professional Webpage: http://www.halllawgroup.com
Educational Background:
Saint Mary's College of California, B.S., 

Jeffrey S. Hall, Esq., Founding Principal.  Bar Admissions California (active); S. District Court Eastern District of California; S. District Court Northern District of California;  S. Court of Appeals 9th Circuit S. Court of Appeals for the Armed Forces;  Education Saint Mary's College of California, Moraga, California B.S. – Economics and Business Administration (1981); Golden Gate University, San Francisco, California School of Taxation and Accounting M.B.A. – Accounting and Taxation (1987);  JFK University College of Law, Pleasant Hill, California J.D. Juris Doctorate;  Classes/Seminars Lecturer, Estate Planning, Conservatorship, Durable Power of Attorney;  Professional Associations & Military deployment presentations; Professional Memberships American Bar Association: Estate Planning section and Military Lawyers section The California State Bar Association; Contra Costa Bar Association: Section member of Estate Planning Member of the State Bar of California Estates and Trusts; Section Member of WealthCounsel; Member of Elder Counsel; Member of the Judge Advocates Association; Member of the Irish-American Bar Association; Personal Bio Jeffrey Hall is a tax and estate planning attorney in Pleasant Hill, CA. He has offices conveniently located in Pleasant Hill, CA.  He protects wealth through estate and charitable tax planning. Primarily, Mr. Hall's practice specializes in estate planning for retirees and those who are preparing to retire. He prepares wills, revocable living trusts, durable powers of attorney, tax planning, trust & estate administration, probate practice, minor and adult guardianships/conservatorships, estate and trust litigation, asset protection planning, and business succession planning.  Mr. Hall's has experience in the preparation of estate and gift tax returns, special needs trusts, qualified domestic trusts, and intentionally defective grantor trusts. Mr. Hall's practice also includes Asset Protection involving the formation of corporate and LLC entities to protect personal wealth and limit litigation risk. Mr. Hall received a B.S. from Saint Mary's College of California, an M.B.A. in Accounting and Taxation from the Ageno College of Business at Golden Gate University in San Francisco and a J.D. from JFKU College of Law. In addition, he holds a California Certified Public Accountant (CPA) license with over twenty years of experience in law, tax, accounting, and consulting. He is an active member of the National Academy of Elder Law Attorneys and the Trusts and Estates Section of The State Bar of California. Mr. Hall is actively engaged in providing pro bono legal services (free legal aid) to our military, elderly, and to those of low-income.   Prior to law school, Mr. Hall volunteered for service with the United States Air Force in 1981 and served 7 years of commissioned service and two years as an Airman E-3 at Vandenberg Air Force base in California and then Vance Air Base in Oklahoma.  He later transferred into the USCG as a commissioned officer and served with distinction on board the High Endurance Cutter, USCGC Sherman (Alameda, CA), for three years and subsequently with the Joint Force—Naval Coastal Warfare Unit One-Eleven (Alameda, CA) with four tours to South Korea.  Thereafter, Mr. Hall was assigned to the USCG JAG program in Alameda, CA and later in Seattle, WA where he held the Senior Reserve Officer position (aka, Reserve Commanding Officer) for all USCG JAG attorneys in the U.S. from 2011 through 2014.  Mr. Hall retired from the USCG as a Commander after serving 25 years with distinction receiving the Commendation medal for Exemplary Service authorized (and signed) by President Barak Obama on June 30, 2016.        

,

1981

Jeffrey Hall is a tax and estate planning attorney in Pleasant Hill, CA. He has offices conveniently located in both Pleasant Hill and Benicia. He protects wealth through estate and charitable tax planning. Primarily, Mr. Hall's practice specializes in estate planning for retirees and those who are preparing to retire. He prepares wills, revocable living trusts, durable powers of attorney, tax planning, trust & estate administration, probate practice, minor and adult guardianships/conservatorships, estate and trust litigation, asset protection planning, and business succession planning. Mr. Hall's has experience in the preparation of estate and gift tax returns, special needs trusts, qualified domestic trusts, and intentionally defective grantor trusts. Mr. Hall's practice also includes Asset Protection involving the formation of corporate and LLC entities to protect personal wealth and limit litigation risk.Mr. Hall received a B.S. from Saint Mary's College of California, an M.B.A. in Accounting and Taxation from the Ageno College of Business at Golden Gate University in San Francisco and a J.D. from JFKU College of Law. In addition, he holds a California Certified Public Accountant (CPA) license with over twenty years of experience in law, tax, accounting, and consulting. He is an active member of the National Academy of Elder Law Attorneys and the Trusts and Estates Section of The State Bar of California. Mr. Hall is actively engaged in providing pro bono legal services (free legal aid) to our military, elderly, and to those of low-income. Prior to law school, Mr. Hall volunteered for service with the United States Air Force in 1981 and served 7 years of commissioned service and two years as an Airman E-3 at Vandenberg Air Force base in California and then Vance Air Base in Oklahoma. He later transferred into the USCG as a commissioned officer and served with distinction on board the High Endurance Cutter, USCGC Sherman (Alameda, CA), for three years and subsequently with the Joint Force—Naval Coastal Warfare Unit One-Eleven (Alameda, CA) with four tours to South Korea. Thereafter, Mr. Hall was assigned to the USCG JAG program in Alameda, CA and later in Seattle, WA where he held the Senior Reserve Officer position (aka, Reserve Commanding Officer) for all USCG JAG attorneys in the U.S. from 2011 through 2014. Mr. Hall retired from the USCG as a Commander after serving 25 years with distinction receiving the Commendation medal for Exemplary Service authorized (and signed) by President Barak Obama on June 30, 2016.      

Ageno College of Business at Golden Gate University, MBA - Accounting and Taxation

,

1987
Transactions:
Not applicable.

Prepared and filed for Conservatorship of elderly woman who was comatose and was on the verge of losing her hone to a Medi-Cal recovery claim. Family came to me for help. Filed and obtained a successful conservatorship that allowed for me to then Petition for a "Substituted Judgement" that allowed my to move the residence out of the name of the elderly woman and into the names of the adult children saving a low income family from losing their home. This was performed through Contra Costa Bar Association Modest means program.  

,

2012
Honors/Awards:
Am Jur Remedies and Constitutional Law

Attorney Jeffrey Hall provides services to our young military personal from 2011 through 2016 while servings the U.S.C.G. JAG Commending Officer in Alameda, CA and Seattle, WA. Atty Jeffrey Hall retired from the U.S.C.G. JAG (reserve) program as Commander after servicing 25 years of service assisting our Marines, Army, Airman, and Coastguardsman's with deployments briefs and assisting their young families with preparation of Last Will and Testaments and Special Durable power of Attorney.To follow is the exact wording for the recognition Commander/Attorney Jeffrey Hall received from the Vice Commandant of the U.S. Coast Guard in receiving the U.S.C.G. Commendation Medal: "Commander HALL is cited cited for his outstanding achievement while serving as the Deputy Senior Reserve Officer at Legal Service Command (LSC) from July 2011 to September 2014 and the Senior Reserve Judge Advocate at the Thirteenth Coast Guard District(D1) from October 2014 to June 2106. Demonstrating exceptional legal acumen, he provided legal assistance services to nearly 300 Coast Guard and Department of Defense (DOD) personal ranging from estate planning to home foreclosures. Of particular note, he assisted 35 DOD personnel and their dependents on the eve of a deployment in Afghanistan, greatly enhancing their unit's mission readiness. He was instrumental in the successful expansion of the newly formed Reserve Legal Program through the Coast Guard to include leading the seamless effectiveness. Furthermore, his leadership and expertise were invaluable in laying the foundation for the D13 Reserve Judge Advocate General program (RJAG) team. Under his guidance RJAG officers worked alongside D13's staff attorneys to craft ethics opinions, prepare for court-martial proceedings, and accomplish legal research and writing helping provide necessary legal support to D13 staff and subordinate Commanders in order to accomplish mission objectives and meet operational goals. Commander HALL's dedication, judgement, and devotion to duty are most heartily commended and are in keeping with the highest traditions of the United States Coast Guards.//s// Rear Admiral R.T. Gromlich, U.S.C.G., 2016

,

U.S. Coast Guard Commendation Medal for Superior Service

,

Vice Admiral R.T. Gromlich, Senior JAG Officer (D13)

,

2016

Attorney Jeffrey Hall "who generously donated time and expertise to help protect the legal rights of San Francisco Bay Area residents living with HIV/AIDS. ALRP recognizes attorney Jeffrey Hall for his "Ten Years of Service."

,

"Hero" Award for 10 years of Dedicated Service

,

The San Francisco Aids Legal Referral Panel

,

2017

Received the "Hero Award" for exemplary service who generously donated time and expertise to help protect the legal rights of San Francisco Bay Area residents living with HIV/Aids.  Ten years of service.

,

Hero Award

,

The AIDS Legal Referral Panel of San Francisco

,

2017

Commendation for service in the Armed Forces of the United States of America.                                                Commander                                           Jeffrey S. Hall, Esq.I extend to you my personal thanks and the sincere appreciation of a grateful nation for your contribution of honorable service to our country. You have helped maintain the security of the nation during a critical time in its history with a devotion to duty and a spirit of sacrifice in keeping with the proud traditions of military service. Your commitment and dedication have been an inspiration for those who will follow in your footsteps, and for all Americans who join me today in saluting you for a job extremely "well done" the past thirty-three years of military service. My best wishes to you for happiness and success in the future.//s// Barack ObamaCommander in ChiefPresident of the United States of AmericaDated June 30, 2016

,

Commendation Award for Years of Service

,

President of the United States of America, Barack Obama

,

2016
Scholarly Lectures/Writings:
  Attorney Hall is a frequent author of numerous articles on subject matter such estate planning, trusts, wills, guardianships, conservatorship, and trust-litigation. He authors articles on a monthly basis and is published in the East Bat Times (San Francisco/Oakland, CA), The Catholic Voice (Alameda County), Our community Focus Magazine (East Bay, CA), and Central Valley Real Estate Newspaper (owned by Our Community Focus Newspaper (Pleasant Hill, CA).

,

Author

,

Various Subjects of Estate Planning

,

Estate Planning

,

205

Presented many of the chapters of my newly published book:  Traditional Estate Planning is Finished.

,

Speaker

,

Traditonal Estate Planning is Finished

,

Published new book--Traditional Estate Planning is Finished

,

Estate Planning Attorneys, Managed Care Practitioners

,

2020

Provided latest news and status of law regarding Medi-Cal and the process of paying for Long-Term Care.

,

Speaker

,

Elder Law and How to Pay for Long-Term Care

,

Medi-Cal Law

,

Estate Planning Attorneys, Managed Care Practitioners

,

2019
Special Licenses/Certifications:
California Certified Public Accountant license

,

2001

Received the JAG-Judge Advocate General certification while serving in the USCG JAG Legal Service Commend in Alameda, CA from 2011 through 2014.

,

2014
Pro bono/Community Service:
Attorney Hall provides free estate planning for the elderly, specifically drafting of Wills, a Durable Powers of Attorney, and Advanced Health Care Directives for those elderly who don't have the resources to hire an attorney. These free services are provided at assisted-living and long-term care facilities throughout Contra Costa County having served hundreds of elderly citizens.

,

2009

Received recognition from the Contra Costa Bar Association for legal assistance provided through the Modest-Means program where Attorney Hall was able to file for a Conservatorship and Substituted Judgment that saved the family approximately $150,000 in Medi-Cal recovery. The result was a tremendous benefit to the surviving heirs.

,

2013

Provides legal services to the San Francisco AIDS Referral Panel for the past 11 years in area of law such as conservatoreshps, Will preparation, Will contest, trust amdinistration, trust litigation for men and women who often suffer from HIV/AIDS.  Received the Hero-Award for 10 years of execellent dedicated service to the San Francisco AIDS referral Panel.

,

2007

Lawyer-in-the-Library assisting elderly and low-income citizens with legal matters such as home foreclosure, landlord/tenant disputes, breach of contact matters, and various criminal law matters.

,

2017

Navy League of America:  Board of Director

,

2009
Bar/Professional Activity:
Active member of the Contra Costa Bar Association Modest-Means program.

,

2010

Active member of the California Association of Nursing Home Advocates (CANHR). 

,

2007

National Association of Elder Lawyer Attorneys (NEALA)--active member

,

2016
Other Outstanding Achievements:
Received the "Hero Award" for outstanding pro bono service from the AIDS Legal Referral Panel for 10 years of service.

,

2018

Completed the California Army State Guard Officer Leadership course held at the Army Airfield and Joint Training Base in Los Alamitos, CA.

,

2020

Was voted "Most Favored Reader Selection" in Our Communty Focus Magazine.    

,

2017

Nominated as the "Best Business" in Pleasant Hill, CA by the Pleasant Hill Chamber of Commerce. Selection was based on service to the local community and subject to vote by consensus of the Chamber of Commerce.

,

2016
Representative Clients:
Excellent review by Denise , via Avvo I was uncertain what to do with my father's house and bank accounts after his death. Although he had a Living Trust and Will, I wasn't sure how involved the courts needed to be before I distributed funds to my sister. He asked me questions and gave me best and worse case scenarios so that I could make the best legal decision for my family.

,

2018

Excellent review by Brittany Nicole, via Google This man is REMARKABLE! I called for advise and not only did he guide me... He spent almost an hour on the phone with me and never mentioned money! Talk about class! Highly recommended.

,

2017

Excellent review by Loubertha Thomas, via Avvo I am pleased with the professionalism in which Jeff handled my case. My case was very challenging but he worked it out and came to a positive resolution.

,

2016

Excellent review by Robin Shadwick, via Google Jeff was so very helpful during a very difficult time for us.Appreciate him answering all our questions and making the probate process effortless on our end.Also now receive a monthly newsletter that is very informative.

,

2017

Excellent review by Timothy Shannon, via Google I contacted Mr. Hall to obtain guidance on securing my Father In Laws estate as he only had a simple Will and Mr. Hall put together a complete package handling all aspects, not only taking care of the Estate through a Trust but also incorporating Health Care Directive, "pour over" Will, Power of Attorney etc. No detail was left unattended and my Father in Law was beyond happy with Mr. Hall's professionalism and kindness showed during the entire process.I would highly recommend Mr. Hall to anyone needing advice in this area.

,

2018

Excellent review by Christine Howard, via Google My office visit with Mr. Hall was absolutely amazing. Jeff is extremely knowledgeable and took the time to help me with a Trust without ever looking at a clock!He is professional, diligent and funny and Jeff also spent about an hour on the phone with me without a fee, whatsoever.I give MR. Jeff Hall 5 out of 5 !

,

2018
Office location for Jeffrey Hall
3478 Buskirk Ave
Suite 1000
Pleasant Hill, CA 94523
Phone: 925-230-9002
Selections
Super Lawyers: 2019 - 2023
Additional sources of information about Jeffrey Hall
Attorney resources for Jeffrey Hall