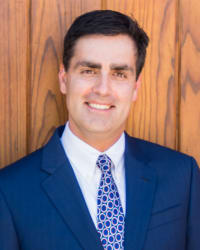 The Drakulich Firm, APLC
Practice Areas: Class Action & Mass Torts, Personal Injury, Products Liability; view more
Licensed in California since: 2011
Education: University of San Diego School of Law

Selected to Super Lawyers: 2024

Selected to Rising Stars: 2017 - 2021

Free Consultation
The Drakulich Firm, APLC
2727 Camino del Rio South
Suite 322
San Diego, CA 92108
Visit website
Details
Focusing his practice primarily on personal injury and product liability litigation, Robert J. Drakulich is a partner at The Drakulich Firm, APLC. With offices in California, and Nevada, he represents people who have been harmed by the wrongful conduct of others.  Mr. Drakulich has actively participated as a member of the trial team on several multi-million-dollar cases.  Together with his firm partner, Mr. Drakulich has helped attain hundreds of millions of dollars for the firm's clients.  
Mr. Drakulich specializes his product liability practice on helping people who have taken unreasonably dangerous pharmaceutical drugs or who had defective medical devices implanted in them.  Mr. Drakulich has been involved in numerous mass torts, including working on federal consolidated cases in Multi-District Litigations (MDLs) as well as California JCCP actions. Mr. Drakulich was honored to be appointed to a leadership position as a member of the Plaintiff's Steering Committee (PSC) in the Elmiron (Pentosan Polysulfate Sodium) Products Liability Litigation Multidistrict Litigation, MDL No. 2973., Case No. 2:20-md-0297 (BRM)(ESK) in the United States District Court of the District of New Jersey by the Honorable Judge Brian R. Martinotti. 
Mr. Drakulich concentrates his personal injury practice on catastrophic injury cases, including spinal and brain injuries, paralysis, amputation, wrongful death, car accidents, airplane/helicopter crashes, and nursing home abuse cases.  In addition, Mr. Drakulich assists policyholders whose claims have been denied in bad faith by their insurance companies, whistleblower claims, and business litigation disputes.
His successful track record in all of these endeavors has led to his receipt of a 10.0 "Superb" peer review rating through Avvo, the Top 40 under 40 in California Award by the National Trial Lawyers, the Rising Star Award in both Nevada and California by Super Lawyers, as well as receiving the Lifetime Achievement Award from America's Top 100 Attorneys.
Mr. Drakulich has been honored to be an invited speaker at over twenty five legal seminars across the country, including the last seven years at the Annual Class Action / Complex Litigation Symposium held in New Orleans, Louisiana as well as at numerous HarrisMartin MDL Conferences, including in San Diego, San Francisco, Los Angeles, Napa, Chicago, Philadelphia, Seattle, St. Louis, New York, and Washington D.C.
Mr. Drakulich is admitted to practice before all California, Nevada, Washington D.C., and Minnesota state courts. Mr. Drakulich is also admitted to practice before the U.S. District Courts for the Northern, Eastern, Central and Southern Districts of California, the U.S. District Court for the District of Nevada as well as the Ninth and Second Circuit Court of Appeals.
As an undergraduate, Mr. Drakulich attended the University of California, Santa Barbara's College of Creative Studies, and he received a Bachelor of Arts in 2004. He then spent time teaching high school, coaching tennis, and being a working artist before deciding to pursue a legal career. To that end, he enrolled at the University of San Diego School of Law, and he received several academic awards before obtaining his Juris Doctor cum laude in 2010. Mr. Drakulich endeavors to employ his creative skills and teaching background in the courtroom. Much like art, when handling a client's case, Mr. Drakulich looks at it from every angle, reduces it to the simplest form and tries to think of the most compelling method to convey it to an audience.
Practice areas
Class Action/Mass Torts: Plaintiff, Personal Injury - General: Plaintiff, Personal Injury - Products: Plaintiff, Business Litigation
Focus areas
Asbestos, Brain Injury, Class Actions, Medical Devices, Motor Vehicle Accidents, Motor Vehicle Defects, Personal Injury - Plaintiff, Pharmaceutical, Wrongful Death
30% Class Action/Mass Torts: Plaintiff

30% Personal Injury - General: Plaintiff

30% Personal Injury - Products: Plaintiff

10% Business Litigation
First Admitted: 2010, Nevada
Professional Webpage: https://www.draklaw.com/team/robert-j-drakulich/
Educational Background:
JD - Juris Doctor (cum laude) from the University of San Diego, School of Law

,

2010

BA - Bachelor of Arts (cum laude) from the University of California - Santa Barbara,

2004
Bar/Professional Activity:
Admitted to Practice Law in the State of Nevada

,

2010

Admitted to Practice Law in the State of California

,

2011

Admitted to Practice Law in the State of Minnesota

,

2014

Admitted to Practice Law in the District of Columbia (Washington D.C.)

,

2014

Admitted to practice before the Second Circuit Court of Appeals

,

2019

Admitted to practice before the U.S. District Court for the District of Nevada

,

2010

Admitted to practice before the U.S. District Court for the Southern District of California

,

2011

Admitted to practice before the U.S. District Court for the Northern Districts of California

,

2011

Admitted to practice before the U.S. District Court of the Central District of California

,

2011

Admitted to practice before the U.S. District Court for the Eastern District of California

,

2011
Other Outstanding Achievements:
Recipient of a Certificate of Achievement at TIPS/ABOTA National Trial Academy

,

2015

Recipient of the Outstanding Contributor Award for the California Regulatory Law Reporter at the University of San Diego, School of Law

,

2010

Recipient of the CALI Excellence for the Future Awards in Art Law at the University of San Diego, School of Law

,

2009

Recipient of the CALI Excellence for the Future Awards in Evidence at the University of San Diego, School of Law

,

2008

Recipient of the CALI Excellence for the Future Awards in Torts at the University of San Diego, School of Law

,

2007
Representative Clients:
As co-lead trial counsel, Mr. Drakulich successfully represented a woman who tragically developed rectal cancer from taking a prescription diet pill. This case reached a confidential settlement prior to going to trial.

,

2023

In January 2021, Mr. Drakulich was honored to be appointed to a leadership position as a member of the Plaintiff's Steering Committee (PSC) in the Elmiron (Pentosan Polysulfate Sodium) Products Liability Litigation Multidistrict Litigation, MDL No. 2973., Case No. 2:20-md-0297 (BRM)(ESK) in the United States District Court of the District of New Jersey by the Honorable Judge Brian R. Martinotti. For almost two years following the PSC appointment, Mr. Drakulich was heavily involved in the case, including the liability depositions and working with experts, including regarding the efficacy of the drug and the underlying science.  ,

2022

As lead trial counsel, Mr. Drakulich successfully represented the family of a man who had a modular artificial hip implanted that disarticulated (i.e. came apart at the modular joint) on three different occasions.  Each one of these disarticulations necessitated a full open revision surgery that was painful with a long recovery.  On the last revision surgery, decedent acquired a severe infection that ultimately caused his death. One of the main defense arguments was that decedent had delayed almost a year in getting an infection surgery.  Mr. Drakulich took the depositions of every treating physician who recommended an infection surgery and acquired testimony from each of them that not only was the delay reasonable, but the infection was contained and controlled at the time of their visits, including the day before his eventual infection surgery. As a result, a month before trial, this case reached a confidential settlement.

,

2020

Mr. Drakulich successfully defended one of the largest plaintiff law firms in the country in a hundred-million-dollar fraud case. After two years of jurisdictional discovery and three motions to dismiss, Mr. Drakulich was successful in getting the first action filed in the District of Nevada dismissed on personal jurisdiction grounds.  The Plaintiff then filed a second action in the Southern District of New York to which Mr. Drakulich was successful in getting the case dismissed on a motion for judgment on the pleadings based on statute of limitations grounds. Finally, Mr. Drakulich won the appeal to the Second Circuit Court of Appeals, affirming the dismissal by the Southern District of New York and finding waiver of the plaintiff new appellate arguments.

,

2019

Together with firm partner and additional co-counsel, Mr. Drakulich successfully represented nearly two thousand individuals against the manufacturers of spinal implants that were alleged to have caused serious injuries. These cases ultimately resulted in a confidential settlement following several years of protracted and intensive litigation.

,

2018

At the request of MDL Leadership, Mr. Drakulich worked on depositions, discovery, and trial support in In Re: Actos (Pioglitazone) Products Liability Litigation, MDL No. 11- 2299 in the United States District Court for the Western District of Louisiana. Following a 9 Billion Dollar verdict for the first bellwether, this case ultimately settled for 2.4 Billion Dollars.

,

2017

As lead trial counsel, Mr. Drakulich successfully represented the family of a disabled man who was living in a skilled nursing facility who developed stage four bedsores leading to an infection, uncontrolled weight loss, an above the knee leg amputation, and tragically his death. Two months before trial, this case reached a confidential settlement.

,

2016

As co-lead trial counsel, Mr. Drakulich successfully represented a railroad engineer who suffered a spinal injury and a mild traumatic brain injury in a slip and fall case when he slipped on a water bottle left on the floor in a dark chamber of the train. Not only did the defense dispute the debris, but also the injuries as there were no demonstrative evidence on any of them on the imaging.  However, the jury was not persuaded by the defense tactics. At the end of the case, the jury returned a gross verdict of three quarters of a million dollars, which was over 10 times the final settlement offer made by the Defendant before trial.

,

2015

Mr. Drakulich was one of the lead lawyers who successfully represented a hotel guest who alleged to have been taken hostage and raped by the hotel's security guard. Prior to being employed at the hotel, the security guard had posted sexually hostile messages on his publicly accessible social media accounts thereby creating a case of first impression as to the employer's duties to investigate social media postings. The case settled for a confidential amount prior to the filing of the action.

,

2014

Mr. Drakulich was one of the core members of the trial team that successfully represented the families of five highly decorated and distinguished rescue soldiers who, during a nighttime training mission, tragically died in a helicopter crash after striking unmarked power lines. On the eve of trial, this case reached a confidential settlement.

,

2013

Mr. Drakulich was one of the core members of the trial team that successfully represented numerous patients who tragically contracted the deadly Hepatitis C virus after getting what they thought would be a routine colonoscopy at a local endoscopy center. The doctors at the endoscopy center were alleged to have recklessly double dipped their needles into extra-large vials of the anesthesia. These extra-large vials were only intended for use of a single patient when he or she had to be sedated overnight. However, it was cheaper to buy (and sell) the extra-large vials than multiple small ones. Patients were seriously harmed as a result. The manufacturer of the anesthesia was alleged to be aware of the doctors' practice, yet nonetheless continued to sell to them anyway. This led to the largest outbreak of Hepatitis in the history of our country and the primary doctor being criminally prosecuted and convicted.

,

2012
Verdicts/Settlements (Case Results):
Together with his partner and co-counsel, Mr. Drakulich has helped attain hundreds of millions of dollars in verdicts and settlements for his firm's clients.

,

2023
Honors/Awards:
Recognized as one of the Top 100 Civil Plaintiff Trial Lawyers in the State of California by The National Trial Lawyers

,

The National Trial Lawyers

,

2023

Recognized as one of the Top 100 Civil Plaintiff Trial Lawyers in the State of California by The National Trial Lawyers

,

The National Trial Lawyers

,

2022

Recognized as one of the "Top 40 under 40" Civil Plaintiff Trial Lawyers in the State of California by The National Trial Lawyers

,

The National Trial Lawyers

,

2021

Recognized as one of the "Top 40 under 40" Civil Plaintiff Trial Lawyers in the State of California by The National Trial Lawyers

,

The National Trial Lawyers

,

2020

Recognized as one of the "Top 40 under 40" Civil Plaintiff Trial Lawyers in the State of California by The National Trial Lawyers

,

The National Trial Lawyers

,

2019

Recognized as one of the "Top 40 under 40" Civil Plaintiff Trial Lawyers in the State of California by The National Trial Lawyers

,

The National Trial Lawyers

,

2018

Recognized as one of the "Top 40 under 40" Civil Plaintiff Trial Lawyers in the State of California by The National Trial Lawyers

,

The National Trial Lawyers

,

2017

Recognized as one of the Top 100 Attorneys in the State of Nevada by America's Top 100 Attorneys.

,

America's Top 100 Attorneys

,

2023

Recognized as one of the Top 100 Attorneys in the State of Nevada by America's Top 100 Attorneys.

,

America's Top 100 Attorneys

,

2022

Recognized as one of the Top 100 Attorneys in the State of Nevada by America's Top 100 Attorneys

,

America's Top 100 Attorneys

,

2021

Recognized as one of the Top 100 Attorneys in the State of Nevada by America's Top 100 Attorneys

,

America's Top 100 Attorneys

,

2020

Recognized as one of the Top 100 Attorneys in the State of Nevada by America's Top 100 Attorneys

,

America's Top 100 Attorneys

,

2019

Recognized as one of the Top 100 Attorneys in the State of Nevada by America's Top 100 Attorneys

,

America's Top 100 Attorneys

,

2018

Recognized as one of the Top 100 Attorneys in the State of Nevada by America's Top 100 Attorneys

,

America's Top 100 Attorneys

,

2017

Recipient of "Top Rated Business Litigation Attorney" Distinction in San Diego, CA and received San Diego, CA's Rising Star Award by Super Lawyers,

Super Lawyers

,

2021

Recipient of "Top Rated Business Litigation Attorney" Distinction in San Diego, CA and received San Diego, CA's Rising Star Award by Super Lawyers,

Super Lawyers

,

2020

Recipient of "Top Rated Business Litigation Attorney" Distinction in San Diego, CA and received San Diego, CA's Rising Star Award by Super Lawyers,

Super Lawyers

,

2019

Recipient of "Top Rated Business Litigation Attorney" Distinction in San Diego, CA and received San Diego, CA's Rising Star Award by Super Lawyers,

Super Lawyers

,

2018

Recipient of "Top Rated Business Litigation Attorney" Distinction in San Diego, CA and received San Diego, CA's Rising Star Award by Super Lawyers,

Super Lawyers

,

2017

Recipient of "Top Rated Products Liability Attorney" Distinction in Reno, NV and received Mountain States Rising Star Award by Super Lawyers,

Super Lawyers

,

2021

Recipient of "Top Rated Products Liability Attorney" Distinction in Reno, NV and received Mountain States Rising Star Award by Super Lawyers,

Super Lawyers

,

2020

Recipient of "Top Rated Products Liability Attorney" Distinction in Reno, NV and received Mountain States Rising Star Award by Super Lawyers,

Super Lawyers

,

2019

Recipient of "Top Rated Products Liability Attorney" Distinction in Reno, NV and received Mountain States Rising Star Award by Super Lawyers,

Super Lawyers

,

2018

Recipient of "Top Rated Products Liability Attorney" Distinction in Reno, NV and received Mountain States Rising Star Award by Super Lawyers,

Super Lawyers

,

2017

Recipient of "Top Rated Products Liability Attorney" Distinction in Reno, NV and received Mountain States Rising Star Award by Super Lawyers,

Super Lawyers

,

2016

Awarded "Superb Rating" (10.0 out of 10.0) by AVVO's Lawyer Ranking System

,

AVVO

,

2023

Awarded "Superb Rating" (10.0 out of 10.0) by AVVO's Lawyer Ranking System

,

AVVO

,

2022

Awarded "Superb Rating" (10.0 out of 10.0) by AVVO's Lawyer Ranking System.

,

AVVO

,

2021

Awarded "Superb Rating" (10.0 out of 10.0) by AVVO's Lawyer Ranking System

,

AVVO

,

2020

Awarded "Superb Rating" (10.0 out of 10.0) by AVVO's Lawyer Ranking System

,

AVVO

,

2019

Awarded "Superb Rating" (10.0 out of 10.0) by AVVO's Lawyer Ranking System

,

AVVO

,

2018

Awarded "Superb Rating" (10.0 out of 10.0) by AVVO's Lawyer Ranking System

,

AVVO

,

2017

Awarded "Superb Rating" (10.0 out of 10.0) by AVVO's Lawyer Ranking System

,

AVVO

,

2016

Awarded "Superb Rating" (9.9 out of 10.0) by AVVO's Lawyer Ranking System

,

AVVO

,

2015
Scholarly Lectures/Writings:
Invited Speaker at the 5th Annual Western Alliance Bank Class Action Law Forum In Collaboration with the University of San Diego School of Law on a panel re: Assessing the Viability off a Mass Tort Litigation, including the topics scope of damages, number of claimants, causation and confounders, the science and Daubert, Preemption, Jurisdiction and venue selection, and state versus federal court – San Diego, CA

,

2023

Invited Speaker at Mass Torts Puerto Rico, presenting on a panel re: Navigating "Game Over" Developments, including Daubert, Preemption, Lone Pine Orders, Statute of Limitations and Statutes of Repose – San Juan, Puerto Rico

,

2023

Invited Speaker at HarrisMartin's MDL Conference: Updates and Challenges Facing Current High Stakes Mass Tort Litigation, presenting on a panel re: Selection of Plaintiff and Defense Steering Committees, including judicial drilldown on financial arrangements, diversity, and Checking All of The Skill Set Boxes from Discovery to Appeal – Philadelphia, PA

,

2023

Invited Speaker at HarrisMartin's MDL Conference: Managing Mass Torts, Key Litigation Updates and Lessons Learned, presenting on the recent developments in the Elmiron MDL – Tucson, AZ

,

2023

Invited Speaker at HarrisMartin's MDL Conference: The Current Mass Tort Landscape, presenting on a panel re: Game Changing Rules, including Jurisdiction, Preemption, Lone Pine Orders, and Proposed Amendments to the Federal Rules – St. Louis, MO

,

2022

Invited Speaker at 20th Annual Class Action/Complex Litigation Symposium sponsored by the Louisiana State Bar Association – New Orleans, LA, 2021

,

2021

Invited Speaker at HarrisMartin's MDL Conference: 'Bet-the-Company' Mass Tort Litigation, Current Activity and Developing Trends, (postponed due to Covid-19), San Francisco, CA

,

2020

Invited Speaker at 19th Annual Class Action/Complex Litigation Symposium sponsored by the Louisiana State Bar Association re: on a panel discussing the topic of Game Changing Rules as well as a panel discussing the topic of Managing MDLs and Mass Torts with the Assistance of Special Masters – New Orleans, LA

,

2019

Invited Speaker at HarrisMartin's MDL Conference: Critical Developments in Mass Torts, MDLs, and Game-Changing Jurisprudence re: the topic of Instructive Guidance for Navigating Today's Mass Tort Landscape II, including ESI (Artificial Intelligence/Predictive Coding, Digital Production, Litigation Funding, Proposed Disclosure Requirements and Ethical Rules – New Orleans, LA

,

2019

Invited Speaker at HarrisMartin's MDL Conference: The Significance of Proposed Rule Changes in MDL Procedures & Valsartan, presenting on a panel regarding the Rule 30(b)(6) Proposed Changes as well as a panel regarding Personal Jurisdiction in the Post-BMS World – Miami, FL

,

2019

Invited Speaker at HarrisMartin's MDL Conference: An Analysis of Today's Mass Tort Landscape, presenting on Bellwether Selection Process, Mock Trials and Focus Groups – Washington D.C.

,

2019

Invited Speaker at 18th Annual Class Action/Complex Litigation Symposium sponsored by the Louisiana State Bar Association re: the topic of Vanishing MDLs and Procedural Modifications – New Orleans, LA

,

2018

Invited Speaker at HarrisMartin's MDL Conference: 'Bet-the-Company' Mass Tort Litigation, presenting on Ethics Associated with Complex Litigation, including Aggregate Settlements, Competing Allegiances, Loyalties Owed to the Court, and Developing Social Media Rules – Chicago, IL

,

2018

Invited Speaker at HarrisMartin's MDL Conference: Current Mass Torts from E-Discovery Through Exit Strategies – Navigating "Game-Changing" Dynamics, presenting on Recent Developments in Game Changing Dynamics including Jurisdiction, Preemption, Daubert, as well as presenting on Interacting with Special Masters & Complex Litigation: Ethical Conundrums – New York, NY

,

2018

Invited Speaker at HarrisMartin's MDL Conference: The Mass Tort Litigation Landscape – A Critical Analysis, presenting on Complex Litigation: Ethical Conundrums, including Aggregate Settlements, Technology Skills, Reasonable Cyber Security Steps, Social Media, Litigating Outside the Court, the Chilling Impacts of Blogs and Identification of Alleged "Judicial Hell Holes" – Napa, CA

,

2018

Invited Speaker at 17th Annual Class Action/Complex Litigation Symposium sponsored by the Louisiana State Bar Association re: the topic of Recent Preemption Activity; Drugs, Devices, & Generics – New Orleans, LA

,

2017

Invited Speaker at HarrisMartin's MDL Conference: Personal Jurisdiction and PPI Litigation Agenda, on a panel discussing BMS – Personal Jurisdiction: How Did We Get Here, Where Are We Now and What Do We Do Next? With Plaintiff and Defense Perspectives – Marina Del Rey – Los Angeles, CA

,

2017

Invited Speaker at HarrisMartin's MDL Conference: Opioid, Equifax & Talcum Powder, presenting on the Jurisdictional Landscape Post-SCOTUS Bristol-Myers Decision – St. Louis, MO

,

2017

Invited Speaker at the 16th Annual Class Action/Complex Litigation Symposium re: Bellwether Selection Process, Multi-Plaintiff Trials, Apex Depositions, and Satellite Testimony – New Orleans, LA

,

2016

Invited Speaker at HarrisMartin's MDL Conference: 'Bet-the-Company' Mass Tort Litigation, on a panel discussing Complex Litigation Gumbo including: Preemption, Deposing CEOs and Addressing Apex Defenses, Spoliation, Satellite Testimony at Trial, and Confidentiality and the Associated De-Designation of Documents – Chicago, IL

,

2016

Invited Speaker at HarrisMartin's MDL Conference, on a panel discussing State of Preemption in Drug Cases: Levine, Mensing and Beyond – Seattle, WA

,

2016

Invited Speaker at 15th Annual Class Action/Complex Litigation Symposium sponsored by the Louisiana State Bar Association re: the Intersection of Science and Law – New Orleans, LA

,

2015

Invited Speaker at HarrisMartin's MDL Conference: Morcellator, Fluoroquinolone (FLQ) and Invokana Litigation re: the topic of INFUSE – New York, NY

,

2015

Invited Speaker at HarrisMartin's MDL Conference: Xarelto, Morcellators and Emerging Torts re: the topic of INFUSE Bone Graft – San Diego, CA

,

2015

Invited Speaker at HarrisMartin's MDL Conference: Zofran, Bard IVC and Zimmer Persona Knee Litigation re: the topic of Medtronic Infuse Litigation Update – San Francisco, CA

,

2015

Invited Speaker at 14th Annual Class Action/Complex Litigation Symposium sponsored by the Louisiana State Bar Association re: the topic of Recent Preemption Activity; Drugs, Devices, & Generics – New Orleans, LA

,

2014
Office location for Robert J. Drakulich
2727 Camino del Rio South
Suite 322
San Diego, CA 92108
Phone: 877-653-1988
Selections
Super Lawyers: 2024
Rising Stars: 2017 - 2021
Additional sources of information about Robert J. Drakulich
Attorney resources for Robert J. Drakulich