Scott Tillett
Top rated Appellate attorney in Sherman Oaks, California
Pine Tillett LLP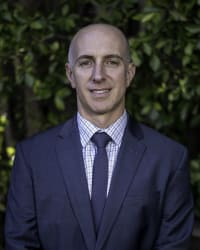 Pine Tillett LLP
Practice Areas: Appellate; view more
Licensed in California since: 2011
Education: University of Southern California Gould School of Law

Selected to Super Lawyers: 2023 - 2024

Selected to Rising Stars: 2016 - 2021
Pine Tillett LLP
14156 Magnolia Boulevard
Suite 200
Sherman Oaks, CA 91423
Visit website
Details
With more than a decade of legal experience, attorney Scott Tillett of Pine Tillett Pine LLP in Sherman Oaks, California, has guided clients who sought appeals in complex civil cases that often led to multimillion-dollar judgments in their favor.
As a co-founder in 2016 of Pine Tillett LLP, Mr. Tillett focuses on civil appeals with an emphasis on employment law and personal injury.
Mr. Tillett has long been recognized by his legal peers as one of the top appeals attorneys in the region. He most recently made the FindLaw's Super Lawyers list for 2023. Previously, he made the Rising Stars list for six straight years beginning in 2016.
His acknowledgements include:
Recognized by the State Bar of California as a certified appellate specialist – a distinction reserved for attorneys who demonstrate excellent skills in appeals
Named a "Top Labor & Employment Lawyer" in 2021 and 2022 by the Los Angeles Daily Journal, an online legal publication devoted to news and information for California attorneys
Received – along with legal partner Norman Pine – the Daily Journal's 2021 California Lawyer Attorneys of the Year (CLAY) award for work on a landmark wrongful death civil rights case, B.B. v. County of Los Angeles (2020) 10 Cal.5th 1.
Recognized by the Consumer Attorneys of California as one of the "Street Fighters of the Year" in 2021 for that same landmark wrongful death civil rights case
Named as a finalist in 2019 for "Appellate Attorney of the Year Award," provided by the Consumer Attorneys Association of Los Angeles's (CAALA)
Mr. Tillett earned his law degree from the University of Southern California's Gould School of Law in 2010. He is licensed to practice in California and before the U.S. Supreme Court.
In addition, Mr. Tillett is Vice-Chair of the California Employment Lawyers Association's Education Committee, Vice-Chair of the  Consumer Attorneys Association of Los Angeles' Wellness Committee, and a member of the Consumer Attorneys of California, the American Association for Justice and the Los Angeles County Bar Association.
A frequent public speaker throughout the region, Mr. Tillett has addressed many audiences on topics that include appellate law, employment law, and substance abuse. He also has written numerous articles for a wide range of legal publications.
Practice areas
Appellate
Focus areas
Appeals
First Admitted: 2011, California
Professional Webpage: https://www.pineappeals.com/scott-tillett
Educational Background:
Chapman University, Bachelor of Science, Major: Psychobiology, Honors: Presented at the Neuroscience Convention in Atlanta, Georgia in 2006, Honors: Published in the Journal for Neuroscience in 2010

University of Southern California, Gould School of Law

,

2010
Other Outstanding Achievements:
Mr. Tillett was selected as one of five finalists for the Consumer Attorneys Association of Los Angeles's (CAALA) Appellate Attorney of the Year Award in 2019.

,

2019
Scholarly Lectures/Writings:
Speaker on substance abuse issues and their impact on the legal profession.

,

Speaker

,

Identifying and Addressing Substance Abuse in the Practice of Law

,

Consumer Attorneys Association of Los Angeles

,

Legal

,

2019

Speaker on appellate issues faced by plaintiffs' employment lawyers at 2022 Annual CELA Conference.

,

Speaker

,

Help me help you: How to avoid losing your appeal before it starts

,

California Employment Lawyer's Association

,

Legal

,

2022

Author of article discussing attorney's fees issues following a FEHA judgment published in the April 2022 issue of Advocate.

,

Author

,

"Maximizing your attorneys' fees in the trial court following a successful FEHA judgment"

,

Advocate, Journal of Consumer Attorneys Associations for Southern California

,

Legal

,

2022

Author of article discussing appellate issues for FORUM magazine (March/April 2022 issue).

,

Author

,

"Appellate Traps: You can fall victim to them—or use them to your advantage,"

,

FORUM Magazine

,

Legal

,

2022

Speaker on appellate issues at CAOC's annual legal conference.

,

Speaker

,

Appellate Traps: You can fall victim to them—or use them to your advantage

,

Consumer Attorneys of California ("CAOC") 2021 Hawaii Seminar

,

Legal

,

2021

Speaker on mental health and substance abuse issues faced by lawyers. 

,

Speaker

,

The Whole Lawyer: Mental Health, Well-Being, and Substance Abuse

,

Los Angeles County Bar Association, 2020 Labor & Employment Law Symposium

,

Legal

,

2020

Speaker on substance abuse issues and their impact on the legal profession.

,

Speaker

,

NELA Wellness Brunch

,

National Employment Lawyers Association

,

Legal

,

2020

An issue of first impression: Does PAGA with its qui tam actions apply to public employees?

,

Author

,

Is California's Private Attorney General Act Enforceable Against Public Entities?

,

Advocate

,

Employees

,

2019

California's whistleblower protections are not limited to the first report of unlawful conduct

,

Author

,

This is not a race

,

ADVOCATE, Journal of Consumer Attorneys Associations for Southern California

,

2018

Speaker on substance abuse issues and their impact on the legal profession.

,

Speaker

,

The Whole Lawyer: Mental Health, Well-Being, and Substance Abuse

,

Los Angeles County Bar Association, Labor & Employment Section

,

Legal

,

2020

Speaker on appellate issues that trial lawyers should know.

,

Speaker

,

Pitfalls to avoid in litigation--an appellate perspective

,

WLG Speaker Event

,

Employment Attorneys

,

2018

Advanced topics in disability accommodation and discrimination.

,

Speaker

,

Substance abuse in the workplace

,

Los Angeles County Bar Association, Labor and Employment Law Section

,

Labor And Employment Attorneys

,

2018

This little-known principle can protect the integrity of judicial directives by providing a forceful means of compelling your opponent's compliance with trial court orders or risk dismissal of their appeal

,

Author

,

The disentitlement doctrine: A potent secret weapon to destroy your opponent's contemptuous appeal

,

ADVOCATE, Journal of Consumer Attorneys Associations for Southern California

,

2017

Navigating the ever-changing landscape – and land mines – of employment and consumer arbitration enforcement actions

,

Author

,

Arbitration enforcement update: 2014 through early 2015

,

ADVOCATE, Journal of Consumer Attorneys Associations for Southern California

,

2015

Off-Label Prescribing of SSRIs to Children: Should Pediatric Testing be Required, or are there Other Means to a Safer End for Children?

,

Author

,

Off-Label Prescribing of SSRIs to Children: Should Pediatric Testing be Required, or are there Other Means to a Safer End for Children?

,

Southern California Review of Law and Social Justice

,

2010

Lobster Attack Induces Sensitization in the Sea Hare, Aplysia californica

,

Author

,

Lobster Attack Induces Sensitization in the Sea Hare, Aplysia californica

,

The Journal of Neuroscience

,

2010
Pro bono/Community Service:
Los Angeles County Bar Association Pro Bono Appellate Clinic, volunteer

,

2019
Special Licenses/Certifications:
Certified Appellate Law Specialist by the State Bar of California

,

2020
Verdicts/Settlements:
Sargent v. Bd. of Trustees of Cal. State Univ. (Mar. 5, 2021) 61 Cal.App.5th 658  In this matter of first impression, the appellate court confirmed that the Private Attorneys General Act ("PAGA") (a form of qui tam action) does apply against public entity employers and, further, that California State University ("CSU") is not shielded from PAGA by the Education Code. Our whistle-blowing client had suffered retaliation at the hands of his employer, CSU, after he raised environmental concerns about the presence of asbestos and lead paint at Sonoma State University.  Besides its importance as a PAGA precedent, the case will have especial value on another level. The Court of Appeal upheld a $7.8 million attorney's fees award (under a public-benefit theory), including a 2.0 lodestar multiplier. Although the court's analysis of the fee issue was in the unpublished portion of the case, the size of the fee award will prove quite important for another reason. All too often, defendants—and Superior Court judges—undervalue contingency plaintiffs' claims for reasonable attorneys' fees. In mediations, settlement conferences, and other settings, plaintiffs' counsel can use the fact of the fee award's size as a sobering reality check.

,

2021

Khan v. David (May 27, 2022, No. B305849)  In this sexual harassment action, the Court of Appeal served unequivocal notice—in the form of the affirmance of a total $58 million judgment (including $50 million punitive damages)—that entitled billionaires do not get to have their way either with their female employees or with the justice system. Presiding Justice Elwood Lui fully dispatched defendant Alkiviades David's multiple arguments that he was denied a fair trial because, inter alia: (1) he was denied the right to represent himself after repeatedly treating counsel, plaintiff, and the court itself with contempt and (2) he was barred from introducing virtually any evidence (witnesses or documents) because of his repeated discovery abuses. Likewise, the Justices easily dispatched David's objections to the size of the punitive damages award and its ratio to compensatory damages: "We conclude that the 6 to 1 ratio in this case was warranted. Given David's highly reprehensible, degrading and outrageous behavior, the award meets the overarching standard of "'reasonableness.'"

,

2022

Lave v. Charter Communications (Dec. 21, 2020, No. D076206)  In this FEHA action, the Court of Appeal affirmed the jury award of $575,000 in noneconomic damages plus $400,800 in attorney's fees. Our client had sued his former employer when Charter responded to Mr. Lave's disability leave by retaliating against, and ultimately terminating, him. The appellate court rejected Charter's claims of jury instructional error, erroneous exclusion of previously redacted documents produced for the first time in unredacted form at trial, and its inconsistent verdict challenge. The appellate court also rejected Charter's arguments that medical leave and sick leave were indistinguishable, thereby affirming the jury's general verdict on appeal.

,

2020

Do v. Raytheon Company (Oct. 27, 2020, No. B293950)  In this FEHA action, the Court of Appeal affirmed the jury's award of $1,750,000 in compensatory and punitive damages. Mr. Do sued his employer, Raytheon, for, inter alia, failure to reasonably accommodate his disability and failure to engage in an interactive process (to find a suitable alternative position). In affirming the judgment, the appellate court broadly construed the FEHA, finding that Raytheon's harsh treatment of Mr. Do was not "standard oversight" and that his request to be transferred to another position was not unreasonable as a matter of law. The appellate court also found that the reason that Raytheon had given for not considering Mr. Do for an alternative open position was pretextual and that the trial court had not abused its discretion in refusing to give a more limited definition of what qualified as a FEHA-protected disability, as was urged by the defendant. 

,

2020

Bellino v. Judge (October 23, 2020, No. G057450) Tamra Judge, star of the reality television show Real Housewives of Orange County, hired us to prosecute her appeal of the trial court's grant of an anti-SLAPP motion brought by James Bellino, the ex-husband of a former cast member on the show. Despite affirming some of the anti-SLAPP rulings by the lower court, the Court of Appeal agreed with our arguments that Bellino's lifestyle was "fodder" for public interest and that he was a public figure for the purposes of his defamation claim. This ruling, which is now law of the case, will require Bellino to meet a much higher burden to prevail at trial. 

,

2020

Curry v. Academy Inc. (May 1, 2020, No. B290505) This action concerned the housing component of the FEHA. The plaintiff, Chris Curry, was a disabled man who required the use of an electric wheelchair. He rented an apartment in a building with three elevators to ensure that he would have access to his home. When all three elevators went down, the defendant apartment manager and building owner failed to timely perform necessary maintenance, leaving Mr. Curry stranded in his apartment for several days on end and requiring him to call the fire department to carry him up and down the stairs to his apartment on several occasions. The Court of Appeal agreed with our position that the compensatory award was not excessive and that the award was not tainted by alleged juror misconduct. The court further agreed that the defendant had acted with malice towards the plaintiff, affirming an award of punitive damages, resulting in a total $1.5 million recovery for Mr. Curry.

,

2020

B.B. v. County of Los Angeles (2020) 10 Cal.5th 1 In this wrongful death civil rights action, the Court of Appeal (relying upon dicta from a prior Supreme Court case) had apportioned the noneconomic damages award, permitting the five minor children of the black victim, Darren Burley, to recover only 40% of the $8 million judgment. It did so despite the jury's finding that one of the officers had acted intentionally in causing Mr. Burley's death. In its landmark decision, the California Supreme Court held that the Los Angeles County Sheriff's Department was not entitled to apportionment of noneconomic damages for a deputy's intentional use of excessive force. Justice Liu wrote in concurrence, stating that Mr. Burley's "death at the hands of law enforcement is not a singular incident unmoored from our racial history." He also noted that while the Court's ruling allowed the victim's family full economic recovery, that more needs to be done to redress state-sponsored violence against African Americans. Justice Liu further suggested that economic damages alone are not enough to deter police misconduct. For their work on this case, Scott Tillett and Norman Pine were co-recipients of the Daily Journal's 2020 California Lawyer Attorneys of the Year (CLAY) Award.

,

2020

Nolasco v. Scantibodies Laboratory, Inc. (Feb. 26, 2019, No. D071923) Plaintiffs were retaliated against after they disclosed information about the serious safety concerns relating to defendant's plasma program to the United States Food and Drug Administration. Plaintiffs won a seven‑figure judgment consisting of compensatory and punitive damages. The Court of Appeal affirmed the judgment in full, holding that the trial court had properly instructed the jury that whistleblower protection is not limited to the first employee to disclose, that the trial court had properly handled deliberations involving abstaining and alternate jurors, and that plaintiffs had adequately established their retaliation claims.

,

2019

Navarro v. 4Earth Farms, Inc. (Feb. 8, 2019, No. B284853) In this action for sexual harassment, retaliation, and failure to participate in the interactive process to accommodate disability, the jury awarded compensatory and punitive damages. The Court of Appeal affirmed the judgment in full, rejecting defendants' evidentiary arguments concerning plaintiff's emotional distress and sexual conduct with other employees. The Court also held that sufficient evidence supported plaintiff's two theories of sexual harassment—hostile work environment and quid pro quo harassment—and that punitive damages were properly assessed.

,

2019

Mazik v. GEICO General Insurance Company  (2019) 35 Cal.App.5th 455 After plaintiff was injured in a serious car accident, GEICO unreasonably delayed paying him the policy limits on an underinsured motorist policy. Plaintiff's action for insurance bad faith resulted in a significant compensatory damages award and a seven-figure punitive damages award. In a published opinion, the Court of Appeal affirmed the judgment in full. The appellate court held that the evidence was sufficient to show that GEICO's managing agent had ratified conduct warranting punitive damages and that GEICO had acted with "oppression, fraud, or malice" in disregarding information showing that plaintiff had a permanent, painful injury. Given the reprehensibility of GEICO's conduct, the appellate court held that the seven-figure punitive damages award was not constitutionally excessive.

,

2019

B.B. v. County of Los Angeles (2018) 25 Cal.App.5th 115, review granted Oct. 10, 2018 In this wrongful death civil rights action, the Court of Appeal affirmed the entire $8 million judgment, rejecting defendants' arguments regarding causation, misconduct by trial counsel, and excessive damages. The appellate court also reversed and remanded the grant of summary adjudication to defendants on plaintiffs' Bane Act claim. On the only issue we lost (concerning apportionment of noneconomic damages caused in part by an intentional tortfeasor), we were able to convince the California Supreme Court to grant review.

,

2018

Caldera v. Department of Corrections and Rehabilitation (2018) 25 Cal.App.5th 31 Plaintiff Caldera suffers from a stuttering disability. Other state prison employees, including a supervisor, mocked and mimicked his stutter. Plaintiff won a $500,000 judgment for disability harassment and failure to prevent disability harassment in violation of the Fair Employment and Housing Act. In its published opinion, the Court of Appeal affirmed the judgment, holding that a dozen incidents of harassment over two years may be both severe and pervasive and that, even if a defendant takes prompt corrective action, it still may be liable for a failure to prevent harassment. The Court of Appeal also reversed the grant of defendant's new trial motion on the issue of damages.

,

2018

Meeks v. AutoZone, Inc. (2018) 24 Cal.App.5th 855 We were able to obtain a published Opinion from the Riverside appellate court adopting a liberal view of sexual harassment, reaffirming the appropriateness of "me too" evidence, and rejecting hearsay and other objections on key points. The appellate court reversed the summary judgment defendant had obtained, holding that the trial court had erred in excluding plaintiff's testimony regarding sexual text messages that she had received from a harassing coworker and in excluding "me too" evidence regarding the harassing coworker's conduct toward other coworkers.

,

2018

J.W. v. Watchtower Bible and Tract Society of New York, Inc. (2018) 29 Cal.App.5th 1142 This child-molestation action resulted in a seven-figure default judgment after defendant refused to produce documents concerning known molesters in the defendant's church. In a published opinion, the Court of Appeal affirmed the judgment, holding that plaintiff had adequately alleged proximate cause based on a pedophile church elder having molested her and that terminating sanctions were appropriate given defendant's discovery abuses.

,

2018

Estelle v. Los Angeles County Metropolitan Transportation Authority (Nov. 17, 2017, B268085) Plaintiff Estelle sued for failure to accommodate his disabilities and failure to engage in the interactive process to discuss accommodating his disabilities. After a jury trial, plaintiff won a seven-figure judgment consisting of noneconomic damages and attorneys' fees. Defendant appealed, challenging, among other things, the trial court's refusal to apply judicial estoppel to vacate the verdict, the sufficiency of the evidence supporting the damages award, and the application of a lodestar multiplier when awarding attorneys' fees. The Second Appellate District affirmed the judgment in its entirety. After extensive post-appeal briefing and a two-hour oral argument, the superior court awarded appellate attorney's fees consisting of our full lodestar (up to $875 per hour) and a 1.75 multiplier.

,

2017

Bhandari v. Washington Hospital (June 14, 2017, A144184) Plaintiff Bhandari, a physician, sued his employer hospital for retaliation after his appearance in a documentary critical of the hospital led to his removal from office as chief of staff-elect. The trial court granted the hospital's anti-SLAPP motion in part, dismissing several of Bhandari's causes of action. On appeal, PTP assisted co-counsel in (a) obtaining reversal of the dismissal of Bhandari's libel, libel per se, and false light causes of action; and (b) successfully defending against the hospital's appellate challenges to several of Bhandari's other claims, including for retaliation, breach of contract, interference with prospective economic advantage, and punitive damages.

,

2017

Padron v. Watchtower Bible and Tract Society of New York, Inc. (2017) 16 Cal.App.5th 1246 In this published opinion, the Court of Appeal succinctly stated that the key issue was whether a superior court can impose "a hefty daily monetary sanction" on a party who steadfastly refuses to comply with a discovery order. It emphatically answered yes. In so ruling, the Court rejected the entire array of defense arguments ranging from the alleged interference with Watchtower's First Amendment rights (including "religious polity and administration"), its claim that it lacked possession or control of the documents, and its alleged concerns for the constitutional privacy rights of third parties. This opinion, which so severely criticized Watchtower's "cavalier" attitude towards valid court orders and its downright "defiance," has created a heavy collateral estoppel burden that will plague Watchtower—a litigious party in cases involving sexual abuse—hereafter. ​

,

2017

Baez v. Burbank Unified School Dist. (Jan. 25, 2016, B254852)  After our firm successfully reversed a defense verdict, plaintiff Baez retried her claims against the School District and its CFO, obtaining a jury verdict in her favor as to her claim for sexual harassment in violation of California's Fair Employment and Housing Act. When the School District appealed, our firm represented Baez once again, obtaining an affirmance of the jury award, vindicating her right to be free from workplace sexual harassment, and bringing well-deserved closure to Baez as to this long and arduous legal battle. 

,

2016

Lopez v. Watchtower Bible & Tract Soc'y of New York, Inc. (2016) 246 Cal.App.4th 566 In this published opinion, the Fourth Appellate District agreed with the trial court's determination that the plaintiff, a victim of childhood molestation, was entitled to discovery of documents regarding the perpetrators of child sex abuse, to show that the religious organization had institutional knowledge of widespread, unreported acts of child molestation, including previous acts by Lopez's assailant, rendering the organization potentially liable for Lopez's claims. The court rejected the organization's objections to the discovery-based upon its claims of clergy-penitent privilege and First Amendment religious freedom. 

,

2016
Honors/Awards:
B.B. v. County of Los Angeles (2020) 10 Cal.5th 1 In this wrongful death civil rights action, the Court of Appeal (relying upon dicta from a prior Supreme Court case) had apportioned the noneconomic damages award, permitting the five minor children of the black victim, Darren Burley, to recover only 40% of the $8 million judgment. It did so despite the jury's finding that one of the officers had acted intentionally in causing Mr. Burley's death. In its landmark decision, the California Supreme Court held that the Los Angeles County Sheriff's Department was not entitled to apportionment of noneconomic damages for a deputy's intentional use of excessive force. Justice Liu wrote in concurrence, stating that Mr. Burley's "death at the hands of law enforcement is not a singular incident unmoored from our racial history." He also noted that while the Court's ruling allowed the victim's family full economic recovery, that more needs to be done to redress state-sponsored violence against African Americans. Justice Liu further suggested that economic damages alone are not enough to deter police misconduct. For their work on this case, Scott Tillett and Norman Pine were co-recipients of the Daily Journal's 2020 California Lawyer Attorneys of the Year (CLAY) Award.

,

CLAY Award

,

The Daily Journal

,

2021

Mr. Tillett was named one of The Daily Journal's "Top Labor & Employment Lawyers" in 2021 and 2022. 

,

"Top Labor & Employment Lawyers"

,

Daily Journal

,

2022

In 2021, Scott was a co-recipient (with Norman Pine) of CAOC's 2021 Street Fighter of the Year Award for his work on the landmark wrongful death/racial injustice California Supreme Court action, B.B. v. County of Los Angeles (2020) 10 Cal.5th 1.,

CAOC "Street Fighter of the Year" Award

,

Consumer Attorneys of California

,

2021

Southern California Rising Stars, 2016–2020

,

Rising Star

,

SuperLawyers

,

2020
Bar/Professional Activity:
Consumer Attorneys of California (CAOC), Member

,

2021

American Association for Justice (AAJ), Member

,

2021

Consumer Attorneys Association of Los Angeles (CAALA), Wellness Committee Vice-Chair and Education Committee Member

,

2021

California Employment Lawyers Association (CELA), Education Committee Member

,

2021

Los Angeles County Bar Association (LACBA), Appellate Courts Section, Member

,

2021
Office location for Scott Tillett
14156 Magnolia Boulevard
Suite 200
Sherman Oaks, CA 91423
Phone: 818-379-9710
Selections
Super Lawyers: 2023 - 2024
Rising Stars: 2016 - 2021
Attorney resources for Scott Tillett