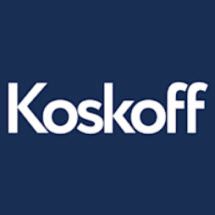 We understand. We care. And we know what to do.
Virtual Appointments
Free Consultation
Notable Results
$58.6 million - CEREBRAL PALSY
Failure to perform a timely caesarean section resulted in birth trauma and a severe case of cerebral palsy. 
$41.7 million - PERSONAL INJURY
15-year-old student contracted a life-altering disease while on school trip to China, resulting in serious permanent injuries. 
$36.5 million - BIRTH INJURY
Failure to timely deliver a baby resulted in cerebral palsy, brain damage, and blindness. READ MORE
$27 million - SURGICAL ERROR
Two clamps were placed on the plaintiff's aorta during surgery, causing cardiac arrest and brain damage. 
$25 million - MEDICAL MALPRACTICE
18 year-old woman suffered a foot amputation as a result of a delayed diagnosis of decreased circulation. 
$22.5 million - MEDICAL MALPRACTICE
Wrongful death after doctors missed diagnosis of arterial blockage. 
$20 million - SEXUAL ABUSE
A young man suffers post-traumatic stress disorder (PTSD) and other ailments as a result of being sexually abused by his rabbi while he was a student at a private religious school.
$16.5 million - PRODUCT LIABILITY
Carbon monoxide poisoning caused death of 1 person and serious injuries to 3 others. 
$15 million - NEGLIGENCE
A medical resident contracted HIV after being stuck be a needle while learning to perform a procedure at medical school.
$14.5 million - PREMISES AND PRODUCT LIABILITY
Death of one child and serious injury to another child from a fire.
$13.5 million - WORKPLACE INJURY
27-year old construction worker injured on the job, resulting in total blindness. 
$12.3 million - PREMISES LIABILITY
Waterbury Drowning Case
$11.2 million - MEDICAL MALPRACTICE
The wrong medication was administered in the ER, leaving the patient in a permanent vegetative state.
$10.7 million - WRONGFUL DEATH
Doctors failed to diagnose a heart valve condition that resulted in pulmonary edema.
$10.5 million - QUADRIPLEGIA
19-year-old college cheerleader injured at practice, resulting in quadriplegia.
$10.5 million - MEDICAL MALPRACTICE
Anesthesia error during a hernia repair surgery left 39-year old woman in a coma, which led to permanent injuries. 
$10 million - PARALYSIS
Failure to diagnose a fracture in a patient's back left him paralyzed from the waist down.
$9.1 million - TRUCKING ACCIDENT
49-year old attorney killed in a crash on I 95 when rear-ended by a truck.
$9 million - BIRTH INJURY
Cerebral palsy.
$8.8 million - BIRTH INJURY
Failure to properly treat elevated bilirubin in an infant resulted in severe neurologic damage, cerebral palsy, blindness, and deafness.
$8 million - SUICIDE
Failure to properly evaluate and treat suicidal tendencies.
$7.5 million - MEDICAL MALPRACTICE
Brain damage resulting from negligent treatment in the ER when an anti-coagulant was administered inappropriately.
$7.5 million - ANESTHESIA ERROR
Improper anesthesia for surgery on a 3-month old resulted in cortical blindness and developmental delays.
$7.1 million - BURNS
7-year old boy seriously burned when Halloween costume caught fire.
$7 million - DEATH
Of a 35-year old mother and injuries to other passengers when a tree fell on her car.
$6.5 million - WRONGFUL DEATH
Negligent care in Intensive Care Unit (ICU) caused patient to overdose on sodium. 
$6 million - BIRTH INJURY
Baby born with brain damage and HIE (Hypoxic Ischemic Encephalopathy) resulting from birth trauma.
$5.7 million - DEFECTIVE PRODUCT
45-year old woman seriously injured on the job by defective power equipment.
$5.5 million - SURGICAL ERROR
Esophageal perforation after removing trach.
More
Press Releases
YMCA Awards Koskoff Attorney For Distinguished Volunteer Service
Setting Sights on the AR-15: After Las Vegas Shooting, Lawyers Target Gun Companies
Las Vegas Victim's Family Accuses Gun Companies Of Selling Weapons Designed To Be Modified Into Illegal Machine Guns
Series of Nationwide Incidents Highlights Danger of Household Cooking Spray Cans Manufactured by Conagra
Are U.S. drivers ready for fully self-driving cars?
Jury Awards Estate of Suicide Victim $12+ Million
Federal Court Hands Sandy Hook Families First Victory, Remands Wrongful Death Lawsuit to State Court
Families of Fatal Truck Crash Victims to Weigh in During Criminal Case
Jury Awards $4.2 Million For Botched Surgery
Connecticut Supreme Court Affirms Rights of Same Sex Couple
MurderSuicide Results in $8,008,500 Award to Family
Jury Awards $9.3 Million for Bridgeport Hospital Malpractice
Local Atty. Elected AAJ Treasurer
Katie Mesner-Hage Chosen First Theodore I. Koskoff Public Interest Fellow
National Board Certifies Attorney to Exclusive Group
Jury Awards $6.5 Million to Family of Man Who Died at Danbury Hospital From Too Much Sodium
Jury Awards $41.75 Million to Girl Who Contracted Serious Disease on School Trip to China
Surgical Sponge Left Inside: Victim Sues St. Vincent's
Koskoff Attorney Elected to AAJ Executive Committee
Waterbury Drowning: "Don't Blame My Child's Death for Your Theft"
A Thorn in the Side of Corporate America: Elite Law Group Celebrates 40th Year in New York
$2 Million Verdict for Surveillance Victim
She fell off the operating table: Woman sues Yale-New Haven Hospital for malpractice
Koskoff, Koskoff & Bieder ranked Tier One in the US News & World Report
Finch To Sign Proclamation During Special Ceremony
Connecticut Attorney to Represent Michael Jackson's Family
Doctor and Hospital Errors Can Lead to Cerebral Palsy
KK&B Attorney Michael Koskoff has been elected as President of the Inner Circle of Advocates
Largest Med Mal Jury Verdict in CT History $58.6 million awarded
Chewing Tobacco Co. Pays $5 Million for Mouth Cancer Victim's Death
Law Firm Donates $100,000 to Hospital
V. A. Settles Exploding Eyeball Case $925,000 Settlement Announced
More
Practice Areas
40%

Personal Injury - General: Plaintiff

20%

Civil Litigation: Plaintiff

20%

Personal Injury - Medical Malpractice: Plaintiff

20%

Personal Injury - Products: Plaintiff
All Practice Areas
Civil Litigation: Plaintiff, Personal Injury - General: Plaintiff, Personal Injury - Medical Malpractice: Plaintiff, Personal Injury - Products: Plaintiff
All Focus Areas
Birth Injury, Brain Injury, Delayed or Incorrect Diagnosis, Medical Devices, Medical Malpractice, Motor Vehicle Accidents, Motor Vehicle Defects, Personal Injury - Plaintiff, Pharmaceutical, Premises Liability - Plaintiff, Sexual Abuse - Plaintiff, Slip and Fall, Trucking Accidents, Wrongful Death
Super Lawyers selects attorneys to the Super Lawyers and Rising Stars lists using a patented multiphase selection process. Peer nominations and evaluations are combined with independent research. Each candidate is evaluated on 12 indicators of peer recognition and professional achievement. Selections are made on an annual, state-by-state basis. Learn more about selection process.
Learn More »
Koskoff, Koskoff & Bieder PC
Other Offices:
Contact Us
Required fields are marked with an asterisk (*).