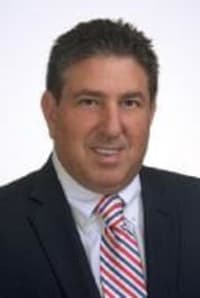 David Alschuler, P.A.
Practice Areas: Criminal defense, DUI-DWI
Licensed in Florida since: 1986
Education: University of Florida Levin College of Law

Selected to Super Lawyers: 2015 - 2022
Details
David Alschuler has been practicing law in the State of Florida since 1986. 
As a former Miami-Dade County Assistant State Attorney (criminal prosecutor) from 1986 to 1991, he concentrates his law practice in the substantive area of criminal defense, DUI and criminal traffic cases and  juvenile delinquency cases.
As also a former State of Florida Department of Children and Families Assistant District Legal Counsel (dependency and termination of parental rights prosecutor) from 2004 to 2006,  he also represents parents (who are accused of abusing, neglecting or abandoning their children) and foster parents (who are desirous of adopting children in their temporary care and custody) in dependency and termination of parental rights cases. 
He has tried cases in both state and federal court and has earned the respect of judges and lawyers.  As a solo practitioner, he treats his clients as family members, not as numbers. 
He is an active member of the legal, civic and charitable communities.  He has presented numerous continuing legal education lectures to other lawyers and has received many awards and honors including, but not limited to, four (4) pro bono awards and a professionalism award. 
He graduated from Vanderbilt University in Nashville, TN in 1982 and from the University of Florida College of Law in Gainesville, FL in 1985.
First Admitted: 1986, Florida
Professional Webpage: http://www.avvo.com/attorneys/33141-fl-david-alschuler-12677...
Pro bono/Community Service:
Volunteer, Miami-Dade Animal Services

Graduate, Greater Miami Chamber of Commerce "Leadership Miami Program"

Former Director, George Washington Carver YMCA

I served on a pro bono basis as Special Magistrate to preside over the continuation of the deposition of a vulnerable victim in a Practicing Medicine without a License case,

2013

Former Director, New Directions (benefiting the American Cancer Society)

I participated (on two separate occasions) in the Miami-Dade State Attorney's Office's "Second Chance—One Stop" Sealing and Expungement Program by providing pro bono assistance to persons seeking to seal or expunge their criminal record,

2011

Former Chair, City of Miami Beach Police/Public Safety Committee 

Under my direction as President of the Miami Beach Bar Association, we not only conducted pro bono seminars for the public in the substantive areas of landlord/tenant and immigration law, but we were one of only eight voluntary bar associations in the State of Florida to receive a $5,000 grant from the Florida Bar Foundation to conduct our Rebecca Towers pro bono project benefitting elderly, low income housing residents of Miami Beach,

2004

Former Director, Normandy Shores Homeowners' Association

I organized a Miami Beach Bar Association CLE seminar (in conjunction with the "Put Something Back" Program) entitled "A View from the Bench: Domestic Violence Court" in order to recruit and train pro bono attorneys to represent victims of domestic violence at permanent injunction hearings,

2001

Former Member, PetSet (benefiting the Humane Society of Broward County) 

I received a pro bono award from the "Put Something Back" joint project of the Dade County Bar Association and the Eleventh Judicial Circuit,

2000

Former Chair, City of Miami Beach Personnel Board

I received a pro bono award from the "Put Something Back" joint project of the Dade County Bar Association and the Eleventh Judicial Circuit,

2014

Former Co-Chair, Sylvester Socialites (benefiting the University of Miami Sylvester Comprehensive Cancer Center)

I served on a pro bono basis as Special Prosecutor in an indirect criminal contempt proceeding in a post-dissolution of marriage case in the Family Division.  I took sworn testimony from the former wife and her attorney, drafted an Information, a Discovery Exhibit and a Request for Judicial Notice, tried the case (resulting in an adjudication of guilt and a sentence of six (6) months probation with a special condition of thirty (30) days in the Dade County Jail to be served on weekends) and drafted the Judgment and Sentence,

2012

Former Co-Chair, City of Miami Beach Nuisance Abatement Board

I received a pro bono service award from the "Put Something Back" joint project of the Dade County Bar Association and the Eleventh Judicial Circuit,

2008

Former Member, City of Miami Beach Evaluation Committee (for Request for Proposals for Benefit Consulting Services to Provide Assistance in Determining the City's Employee Benefits Program)

I served on a pro bono basis as Special Magistrate to preside over a deposition of an elderly victim taken to perpetuate testimony in an Organized Fraud/Grand Theft First Degree case,

2001

Former Volunteer, La Lega dei Viscayani (benefiting Vizcaya)

I resurrected the Miami Beach Bar Association's pro bono legal clinic which assisted indigent persons in need of legal advice,

2001

Member, Biscayne Bay Kiwanis Club 

Graduate, Miami Beach Police Department "Citizens' Police Academy"

Former Director, Miami Beach Police Athletic League

I served on a pro bono basis as Successor Special Prosecutor in an indirect criminal contempt proceeding in a post-dissolution of marriage case in the Family Division,

2013

Former Director/Public Advocacy Chair, American Heart Association, Miami-Dade Division 

I received a pro bono service award from the "Put Something Back" joint project of the Dade County Bar Association and the Eleventh Judicial Circuit,

2009

Former Vice-Chair, Miami Beach Chamber of Commerce Code Enforcement/Public Safety Committee

I participated in the Joint Clemency Project to Restore Voting Rights for Convicted Felons (in conjunction with the State Attorney's Office, Public Defender's Office, Black Lawyers Association, et al) by providing pro bono assistance to convicted felons seeking to restore their right to vote,

2002

Former Vice-President, Miami Beach Jaycees

I participated in National Health Care Decisions Week (in conjunction with the Dade County and Miami Beach Bar Associations) by providing pro bono legal assistance to persons in need of Living Wills, Health Care Surrogate Designations and Organ Donor Documents,

2001
Bar/Professional Activity:
Director, Miami Beach Bar Association

Former Director, Florida Association of Criminal Defense Lawyers-Miami Chapter

Former Judicial Candidate, Miami-Dade County Court

Volunteer Pro Bono Attorney, "Put Something Back" (joint project of the Eleventh Judicial Circuit and the Dade County Bar Association)

Local Hearing Officer, Red Light Camera Notices of Violtion, City of Miami Springs

Director, Dade County Bar Association

Former Director, League of Prosecutors

Member, Cuban American Bar Association

Former Chair, Dade County Bar Association Criminal Courts Committee

Former Chair, Florida Bar Grievance Committee 11"L"

Member, 11th Judicial Circuit Professionalism Panel

Former President, Miami Beach Bar Association

Member, Florida Association for Women Lawyers

Former Charter Member, Florida Bar Government Lawyer Section 

Former Mentor, "I'm Ready" Program
Educational Background:
J.D., University of Florida College of Law

,

1985

B.A., Vanderbilt University

,

1982
Special Licenses/Certifications:
United States District Court, Southern District of Florida, Trial Bar

,

1990

The Florida Bar

,

1986

United States District Court, Middle District of Florida

,

1989

United States District Court, Southern District of Florida, General Bar

,

1989

Supreme Court of the United States

,

1996

United States Court of Appeals, Eleventh Circuit

,

1989

Florida Supreme Court Qualified Arbitrator

,

2014
Verdicts/Settlements:
State v. Singleton.  Kidnapping and Attempted Sexual Battery.  Defendant found not guilty

,

1997

State v. Melendez.  Armed Robbery.  Defendant found guilty of lesser offense of misdemeanor Petit Theft (and sentenced to credit time served)

,

2002

U.S.A. v. Schechter (Co-Counsel), Trafficking in Cocaine.  Defendant found not guilty

,

1992

State v. Allen.  DUI.  Defendant found not guilty

,

1999

State v. McGahee (jury trial in absentia as Defendant fled the courtroom after jury selection). Attempted Second Degree Murder.  Defendant found guilty of lesser offense of Attempted Manslaughter (and sentenced to the bottom of the sentencing guidelines)

,

1991

State v. Williams.  Attempted First Degree Murder (2 counts), Armed Burglary/Assault, Attempted Armed Robbery and Grand Theft Auto.  Defendant found not guilty

,

1997

State v. Alfred.  Aggravated Battery by Detainee.  Defendant found guilty of lesser offense of misdemeanor Battery (and sentenced to credit time served)

,

2002
Honors/Awards:
Certificate for Meritorious Public Service

,

The Florida Bar

,

2003

Pro bono award,

"Put Something Back" (joint project of the Dade County Bar Association and Eleventh Judicial Circuit)

,

2000

Certificate of Merit

,

Dade County Bar Association

,

1997

Pro bono award,

"Put Something Back" (joint project of the Dade County Bar Association and the Eleventh Judicial Circuit)

,

2014

John Balikes Professionalism Award

,

Eleventh Judicial Circuit

,

2013

Certificate of Merit

,

Dade County Bar Association

,

2011

Pro bono award,

"Put Something Back" (joint project of the Dade County Bar Association and Eleventh Judicial Circuit)

,

2008

Certificate of Merit

,

Dade County Bar Association

,

2004

Certificate of Merit

,

Dade County Bar Association

,

2002

1 of the top 50 outstanding single professionals in Miami-Dade County (based upon charitable and civic contributions to the South Florida community)

,

Cystic Fibrosis Foundation

,

2000

Certificates of Merit (2), Dade County Bar Association

,

2015

Certificate of Merit

,

Dade County Bar Association

,

2014

Certificate of Merit

,

Dade County Bar Association

,

2013

Certificate of Merit

,

Dade County Bar Association

,

2010

Award for being President of the MBBA

,

Miami Beach Bar Association

,

2004

Award for being Editor of the MBBA monthly newsletter

,

Miami Beach Bar Association

,

2003

Certificate of Merit

,

Dade County Bar Association

,

2001

Certificate of Merit

,

Dade County Bar Association

,

2000

Award of Distinction

,

"I'm Ready" Program

,

2013

Certificates of Merit (2)

,

Dade County Bar Association

,

2012

Pro bono award,

"Put Something Back" (joint project of the Dade County Bar Association and the Eleventh Judicial Circuit)

,

2009

Award for being Editor of the MBBA monthly newsletter 

,

Miami Beach Bar Association

,

2004
Scholarly Lectures/Writings:
"Dependency and Termination of Parental Rights Case Law Review for 2006"

,

Juvenile Court Lecture Series

,

2007

"The July 1, 2006 Changes to Chapter 39, Florida Statutes"

,

Juvenile Court Lecture Series

,

2006

"Dependency and Termination of Parental Rights Case Law—The Year (2005) in Review"

,

Broward County Attorney General's Office

,

2006

"Signs and Symptoms of Child Abuse", "Child Interview Procedures and Techniques" and "Preparing for and Giving a Deposition and Testifying at Trial"   

,

Florida Department of Children and Families

,

2005

"Dependency and Termination of Parental Rights Case Law Review for January 2009 – June 2009"

,

Juvenile Court Lecture Series

,

2009

"Child Victim Exception to the Hearsay Rule"

,

Florida Department of Children and Families

,

2005

"Big Brother is Watching You—The New Local Professionalism Panels" (with County Court Judge Andrea R. Wolfson and Circuit Court Judge Thomas J. Rebull)

,

Lunch and Learn Series (joint project of Dade County Bar Association, League of Prosecutors and Florida Association of Criminal Defense Lawyers-Miami Chapter)

,

2015

"Evidence at Trial"

,

Co-Presenter

,

Florida Department of Children and Families

,

2005

"Practicing With Professionalism and Ethics in Juvenile Court" (with Circuit Court Judges Angelica Zayas and Alan Fine)

,

Juvenile Court Lecture Series

,

2015

"Business Records Exception to the Hearsay Rule"

,

Florida Department of Children and Families

,

2005

"Traffic Defense for Non-Traffic Attorneys and Red Light Camera Ticket Update (with Thomas A. Cobitz, Esquire)

,

Lunch and Learn Series (joint project of Dade County Bar Association, League of Prosecutors and Florida Association of Criminal Defense Lawyers-Miami Chapter)

,

2015

"Immigration Consequences of Criminal Convictions"

,

Co-Presenter

,

Miami Beach Bar Association

,

2004

"Dependency and Termination of Parental Rights Case Law Review for January 2014 – June 2014"

,

Juvenile Court Lecture Series

,

2014

"Traffic infraction defense"

,

Dade County Legal Support Association

,

2000

"Guardian Ad Litem Representation in Foreclosure Cases" (with Circuit Court Judge Jose Rodriguez).  The purpose of the presentation was to qualify attorneys to serve on the Foreclosure Wheel, Eleventh Judicial Circuit and Dade County Bar Association

,

2015

"Dependency and Termination of Parental Rights Case Law Review for July 2013 – December 2013"

,

Juvenile Court Lecture Series

,

2014

"Dependency and Termination of Parental Rights Case Law Review for January 2013 – June 2013"

,

Juvenile Court Lecture Series

,

2013

"Avoiding Speed Bumps in Traffic Court:  Traffic Infraction Representation for Non-Ticket Attorneys" (with Thomas A. Cobitz, Esquire)

,

Lunch and Learn Series (joint project of Dade County Bar Association, League of Prosecutors and Florida Association of Criminal Defense Lawyers-Miami Chapter)

,

2013

"Dependency and Termination of Parental Rights Case Law Review for July 2012 – December 2012"

,

Juvenile Court Lecture Series

,

2013

"Practicing before the General Magistrates in Dependency Cases"

,

Juvenile Court Lecture Series

,

2012

"Dependency and Termination of Parental Rights Case Law Review for January 2012 – June 2012"

,

Juvenile Court Lecture Series

,

2012

"Judicial Notice"

,

Juvenile Court Lecture Series

,

2012

"Dependency and Termination of Parental Rights Case Law Review for July 2011 – December 2011"

,

Juvenile Court Lecture Series

,

2012

"Duties of Trial Counsel Before Withdrawing Where Appeal Planned"

,

Joint Seminar by the Dade County Bar Association Criminal Courts and Appellate Court Committees

,

2012

"Dependency and Termination of Parental Rights Case Law Review for January 2011 – June 2011"

,

Juvenile Court Lecture Series

,

2011

"Dependency and Termination of Parental Rights Case Law Review for July 2010 – December 2010"

,

Juvenile Court Lecture Series

,

2011

"The Role of a Guardian Ad Litem in Foreclosure Cases"

,

North Dade Real Estate Council

,

2011

"Dependency and Termination of Parental Rights Case Law Review for January 2010 – June 2010"

,

Juvenile Court Lecture Series

,

2010

"Dependency and Termination of Parental Rights Case Law Review for July 2009 – December 2009"

,

Juvenile Court Lecture Series

,

2010

"Guardian Ad Litem Representation of Absent Defendants in Mortgage/Claim of Lien Foreclosure Cases" (with Circuit Court Judges Jennifer D. Bailey or Israel Reyes).  The purpose of the presentation was to qualify attorneys to serve on the Foreclosure Wheel.

,

Eleventh Judicial Circuit and Dade County Bar Association

,

2010

"The Child Victim Exception to the Hearsay Rule"

,

Juvenile Court Lecture Series

,

2009

"Invoking the Fifth Amendment in Dependency and Termination of Parental Rights Cases and Related Topics"

,

Juvenile Court Lecture Series

,

2009

"Domestic Violence as a Basis for Dependency"

,

Juvenile Court Lecture Series

,

2009

"Dependency and Termination of Parental Rights Case Law Review for July 2008 – December 2008"

,

Juvenile Court Lecture Series

,

2009

"Dependency and Termination of Parental Rights Case Law Review for January 2008 – June 2008"

,

Juvenile Court Lecture Series

,

2008

"Ethics and Professionalism in Dependency and Termination of Parental Rights Cases:  A View From The Bench"

,

Creator and Moderator

,

Juvenile Court Lecture Series

,

2008

"Dependency and Termination of Parental Rights Case Law Review for July 2007 – December 2007" and "The July 1, 2008 Changes to Chapter 39, Florida Statutes"

,

Juvenile Court Lecture Series

,

2008

"Dependency and Termination of Parental Rights Case Law Review for January 2007 – June 2007"

,

Juvenile Court Lecture Series

,

2008
Selections
Super Lawyers: 2015 - 2022
Additional sources of information about David Alschuler
Attorney resources for David Alschuler