« Back to Results
Allyson Hughes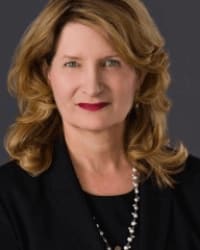 Attorney Profile
Top Rated Family Law Attorney in New Port Richey, FL
Phone: 727-842-8227
Fax: 727-842-8151
Selected To Super Lawyers:
2007, 2009 - 2021
Attorney Profile
Allyson Hughes is a knowledgeable and experienced family law attorney in New Port Richey, Florida. An honors graduate of the University of Florida's Levin College of Law, she is Florida Bar board-certified in marital and family law and practices law exclusively in those areas. She is founder and principal of Allyson Hughes, P.A., and has been selected for inclusion in Super Lawyers listings every year since 2007.
Over many years, Ms. Hughes has maintained a leadership role within the local and statewide legal community:
Her involvement in the Florida Bar Family Law Section is extensive. She was section chair in 2007-2008 and served as editor of the section's publication, "The Commentator." She was a member of the section's executive council in 2000-2005, co-chair of its legislative committee during 2003-2004, and co-chair of its continuing legal education committee in 1999-2001.
Her other organizational involvements have included: co-chair, Tampa Bay Bankruptcy Bar Continuing Legal Education Committee, and past president of the West Pasco Bar Association. She was the founder and chair of the West Pasco Family Law Committee.
While at the University of Florida, Ms. Hughes was a Teaching Fellow for Appellate Advocacy and received the American Jurisprudence Book Award in family law.
When Ms. Hughes is not practicing law, her hobbies include training and showing Morgan horses at regional, national and world championships.
Practice Areas
Focus Areas
Alimony & Spousal Support, Child Support, Dissolution, Divorce, Paternity, Father's Rights
Selections


Super Lawyers: 2007, 2009 - 2021
Certificates and Credentials
Email Me
To: Allyson Hughes
Super Lawyers: Potential Client Inquiry
Additional Sources of Information About Allyson Hughes
About Allyson Hughes
Admitted: 1987, Florida
Professional Webpage: http://www.hugheslaw.com/allyson-hughes-attorneyprincipal
Honors/Awards:
Teaching Fellow for Appellate Advocacy

With Honors, Book Award-Family Law, University of Florida College of Law

Atticus Forum, March 2000

American Jurisprudence Book Award-Family Law from University of Florida

Martindale-Hubbell AV Peer Review Rated
Special Licenses/Certifications:
Board Certified by the Florida Bar in Marital and Family Law
Bar/Professional Activity:
Florida Bar, 6th Judicial Circuit Grievance Committee "B" (2014-2016), Chair (2016)

Past chair, Family Law Section, Florida Bar

Member, American Bar Association, Family Law Section, 2001 - present

Continuing Legal Education Committee, The Florida Bar, Family Law Section, 1995 - 2006

Founder and Chair of Family Law Committee, West Pasco Bar Association, 1995 - 1999

Co Chair, Florida Bar's Matromonial Trial Advocacy Seminar of 2011

Member, Clearwater Bar Association, 2001- present

Co-Chair, The Florida Bar, Family Law Section, 1999 - 2001

Chair and Founder, Family Law Committee, West Pasco Bar Association

Member, Family Law Inn of Tampa, 2001 - 2004

Member, The Florida Bar, Attorney Fee Arbitration Committee, 2003 - 2004

Co-Chair, Family Law Sections Legislative Committee, 2003 - 2004

Vice Chair, Family Law Certification Committee, 2010 - present

Board Member, Tampa Bay Bankruptcy Bar Association, 1998 - 1999

Member, The Florida Bar, Family Law Section

Chair, West Pasco Bar Association, Family Law Committee, 2009 - present

Member, West Pasco Pro Se Advisory Committee, 1997 - 2004

Member, The Florida Bar, Health Law Section, 2006 - present

Publications Chair, Editor, The Commentator, The Florida Bar, Family Law Section, 2004 - 2005

Family Law Representative, The Florida Bar, Continuing Legal Education Committee, 1998 -1999

Former Co-Chair, Legislative Committee, Family Law Section, Florida Bar

Member, West Pasco Bar Association, 1988 - present

Vice Chair, The Florida Bar, Family Law Section, 1998

Founder and Chair of Family Law Committee, West Pasco Bar Association, 2004 - 2007

Past President, West Pasco Bar Association

Member, Allgood-Altman American Inn of Court, 2005 - present

Co-Chair, The Florida Bar, Family Law Section, Legislative Committee, 2003 - 2004

Member, Family Law Section Executive Council, 2000 - 2005

Member, North Suncoast Estate Planning Council, 2004 - present

Continuing Legal Education Committee, Tampa Bay Bankruptcy Bar Association, 1995- 2000

Member, American Bar Association, Law Practice Management Section, 2011 -  present

Member, The Florida Bar, Family Law Legislation Committee, 2011 - 2012

The Florida Bar, Family Law Section, Ethics and Attorney's Fees Committee, 1997 - 1999

Member, International Academy of Collaborative Professional, 2010 -present

Executive Council, The Florida Bar, Family Law Section, 2000 - 2005

Organizer, Chair, Pasco Access Center Task Force, 1998 - 2004

Former Co-Chair, Continuing Legal Education Committee, Family Law Section, Florida Bar, 1999 - 2001

Member, Tampa Bay Bankruptcy Bar Association, 1995 - 2002

Secretary, The Florida Bar, Family Law Section, 1997

Founder and Chair of Family Law Committee, West Pasco Bar Association, 2001

Chair, Marital and Family Law Board Certification Committee, 2012 - 2013

Member, Allgood-Misemer Inn of Court, 1995 - 2004

Chair Emeritus, The Florida Bar, Family Law Section, 2002

Chair, Family Law Section, Florida Bar, 2007 - 2008

Member, Association of Family and Conciliation Courts, 2004 - present

Sixth Judicial Circuit Task Force, 2000

Co-Chaired, Tampa Bay Bankruptcy Bar Continuing Legal Education Committee from 1998 - 2000

Vice-Chair, The Florida Bar, Family Law Section, 2010 - present

Co-Chair, Tampa Bay Bankruptcy Bar Association, 1998 - 2000

Member, Tampa Bay Collaborative Divorce Group, 2010 - present

Chair, The Florida Bar, Family Law Section, 2007 - 2008

President, West Pasco Bar Association, 2002
Pro bono/Community Service:
Chair, Pasco Fine Arts Council, 1998 - 2002

Leadership Pasco - Class of '96
Scholarly Lectures/Writings:
Family Law Modification September 2000

Speaker, Leadership Conference, The Florida Bar, 2006

Changes: The Future of Custody Litigation, September 2006

Family Law Discovery, March 1997

Speaker, Program Co-Chair, Family Law Legislative Update, Deborah Marks and Jeffrey Wasserman, The Florida Bar, 1997

Matrimonial Trial Advocacy, August 2000

Speaker, Initial Office Contacts and Handling Clients Through Trial, The Florida Bar Continuing Legal Education Committee and the Young Lawyers Division, Florida Bar, 2006

Family Law Legislative Update, July 2006

Family Law Certification Review, February 1997

Speaker, Mandatory Disclosure, West Pasco Legal Secretaries, 1997

Matrimonial Law Certification Review, February 2000

Speaker, Matrimonial Certification Review, The Florida Bar, 2006

American Academy of Matrimonial Lawyers 28th Annual Seminar, May 2006

Discovery, May 1996

Program Co-Chair, Consumer Issues in Bankruptcy, Tampa Bay Bankruptcy Bar Association, 1996

Family Law Accounting and Financial Experts, November 1999

Speaker, Direct and Cross Examination, Matrimonial Trial Advocacy Seminar, The Florida Bar, 2005

Matrimonial Law Certification Review , February 2006

American Academy of Matrimonial Lawyers May 199618th Annual Institute Symposium

Program Co-Chair, Mini View from the Bench, Tampa Bay Bankruptcy Bar Association, 1996

Speaker, Program Co-Chair, Preserving Your Case for Appeal, Honorable Stevan Northcutt, West Pasco Family Law Committee, 1996

High Conflict Custody Cases, October 1999

Article, "Addressing Frustrations: Handouts for Family Law Clients," The Florida Bar Family Law Section, The Commentator, 2005

Child Support and Alimony: Investigating the Numbers, March 2005

Good Parenting Arrangements, April 1996

Speaker, Hot Tips and Helpful Hints, panel discussion, West Pasco Family Law Committee, 1996

Handling the Media, October 1999

Article, "Mediation Hot Tips," The Florida Bar Family Law Section, The Commentator, 2005

Representing the Physician, February 2005

Marketing Law Practice Workshop, April 1996

Speaker, New Family Law Rules of Procedure, West Pasco Bar Association, 1995

Legislative Update - Matrimonial Law, June 1999

Speaker, Direct and Cross Examination, Matrimonial Trial Advocacy Seminar, The Florida Bar, 2003

Matrimonial Law Certification Review, February 2005

Torts for Family Lawyers, March 1996

Family Law Certification Review, February 1996

Speaker, Impact of Changes of the Bankruptcy Code on Family Law, Hernando County Bar Association, 1995

Trends in Family Law, May 1999

Speaker, Examining Parenting Plan Evaluators, Matrimonial Trial Advocacy Seminar, The Florida Bar, 2011

Changes: The Future of Custody Litigation, September 2006

Mad About You, January 1996

Moderator and Program Co-Chair, Consumer Issues in Bankruptcy, Tampa Bay Bankruptcy Bar Association, 1995

Visitation Center Annual Meeting, May 1999

Program Co-Chair, Matrimonial Trial Advocacy Seminar August, 2009

 Family Law Legislative Update, July 2006

American Academy of Matrimonial Lawyers April, 2011, 32nd Annual Seminar

American Academy of Matrimonial Lawyers, May 1999

Program Co-Chair, Matrimonial Trial Advocacy Seminar, The Florida Bar, 2005

American Academy of Matrimonial Lawyers 28th Annual Seminar, May 2006

Premarital Agreements: Representing the Stronger Party; April, 2011 Representing the Weaker Party

Children's Issues, April 1999

Program Co-Chair, When the Love Boat Becomes the Titanic, The Florida Bar, 2004

Matrimonial Law Certification Review , February 2006

2011 Marital and Family Law Review Course January, 2011

Deposition Skills - NITA, March 1999

Program Co-Chair, Matrimonial Certification Review, The Florida Bar, 2003

Child Support and Alimony: Investigating the Numbers, March 2005

Representing the Physician, February 2005

Family Law Case Law Update 2010 November, 2010

Law Office Management, January 1999

Program Co-Chair, Matrimonial Trial Advocacy Seminar, The Florida Bar, 2003

American Academy of Matrimonial Lawyers 26th Annual Seminar, May 2004

Find Info Like a Pro September, 2010

Practical Insights - Chapter 13 Bankruptcy, October 1998

Program Co-Chair, Family Law Legislative Update, The Florida Bar, 2002

Matrimonial Law Certification Review, February 2004

Charging liens, Retaining Liens, and Enforcement in Family Law Cases  August, 2010

Bankruptcy Law and Practice, October 1998

Program Co-Chair, Speaker, Matrimonial Certification Telephonic Seminar, The Florida Bar, 2002

Valuation & Accounting Issues in Matrimonial Cases, September 2003

American Academy of Matrimonial Lawyers 32nd Annual Seminar  April, 2010

Practical Use of Investigators, September 1998

Program Co-Chair, Matrimonial Certification Review, The Florida Bar, 2002

Matrimonial Trial Advocacy, August 2003

2010 Marital and Family Law Review Course February, 2010

American Academy of Matrimonial Lawyers May 1998 20th Annual Institute Symposium

Speaker, Family Law Modification, The Florida Bar, 2000

Program Co-Chair and Speaker, Matrimonial Trial Advocacy Seminar, The Florida Bar, 2000

Matrimonial Law Certification Review, February 2003

Interactive Roundtable Discussion February, 2010

 Mini-View from the Bench, May 1998

Speakers, Program Chair, The Trustees 8th Nuts & Bolts Seminar on Chapter 13 Bankruptcy Law & Practice,  Terry E. Smith and panel Tampa Bay Bankruptcy Bar Association, 2000

Matrimonial Law Certification Review, February 2003

American Bar Association ABA Center for Continuing January, 2010

Should Mediators Mediate, April 1998

Champagne Divorce on a Beer Pocketbook, April 1998

Program Co-Chair and Speaker, Matrimonial Certification Review, The Florida Bar, 2000

Matrimonial Law Certification Review, Telephonic Seminar, December 2002

Legal Education: Client Trust Accounts January, 2010

Bankruptcy--Sovereign Immunity, March 1998

Speaker, Presenting the Petitioner's Case in a Domestic Violence Action, Bay Area Legal Services, 1997-2001

Family Law Enforcement, September 2002

Legal Education: Divide and Conquer September, 2009

7th Nuts and Bolts Chapter 13 Bankruptcy Seminar, February 1998

Program Chair, High Conflict Custody Cases, The Florida Bar, 1999

Family Law legislative Update, July 2002

American Academy of Matrimonial Lawyers 31st Annual Seminar, April, 2009

View from the Bench, February 1998

Program Chair, Handling the Media, The Florida Bar, 1999

American Academy of Matrimonial Lawyers 24th Annual Seminar, May 2002

Parenting Plans: Why? What? How? February, 2009

Family Law Certification Review, February 1998

Program Co-Chair, Family Law Rules & Legislative Update, The Florida Bar, 1999

Custody Cases: Truth and Consequences, April 2002

The Last Thirty Days Before Trial January 2009

American Academy of Matrimonial Lawyers 30th Annual Institute Symposium on Marital and Family Law, May, 2008

Family Law Certification Review, February 1998

Speaker, Program Co-Chair, Family Law Issues in Bankruptcy, Honorable Jeffrey Gallett, Tampa Bay Bankruptcy Bar Association, 1999

Matrimonial Law Certification Review, February 2002

How to identify, Represent and Litigate Against the Mentally Ill or Addicted Party,  March, 2008

Practice Management Seminar, January 1998

Speakers, Program Co-Chair, Investigating Fraud in Bankruptcy, Theresa Boatner and Dennis Moore, Tampa Bay Bankruptcy Bar Association, 1999

Family Law Legislative Update, August 2001

Specialized Divorce Tax Issues, January, 2008

Florida Asset Exemption, December 1997

Speaker, So You Want to Get Paid: Attorneys Fees and the Family Law Case, West Pasco Family Law Committee, 1998

Section Leadership Conference, July 2001

Parenting Coordinators - Who Are They and Can They Help?, November 2007

Rehabilitative Alimony, November 1997

Program Co-Chair, Matrimonial Trial Advocacy Seminar, The Florida Bar, 1998

American Academy of Matrimonial Lawyers, 23rd Annual Seminar, May 2001

Domestic Relations Legislative Update 2007, July, 2007

Psychology in Custody and Visitation, October 1997

Program Co-Chair, Family Law Rules and Legislative Update, The Florida Bar Association, 1998

Collaborative Law, March 2001

American Academy of Matrimonial Lawyers 29th Annual Institute Symposium on Marital and Family Law, May, 2007

Client Intakes, September 1997

Program Co-Chair, The Trustee's 7th Nuts & Bolts Seminar on Chapter 13 Bankruptcy Law & Practice, Tampa Bay Bankruptcy Bar Association, 1998

Parenting Coordinators, February 2001

Program Chair, Matrimonial Trial Advocacy Seminar, The Florida Bar, 2011

Crunching the Numbers - A Financial Workout for Matrimonial Lawyers, March 2007 Representing the Physician, February 2007

Bankruptcy: Recent Developments, May 1997

Speaker, Program Co-Chair, Preparing the Rehabilitative Alimony Case, Kathleen Counts, West Pasco Family Law Committee, 1997

Matrimonial Law Certification Review, February 2001

Advanced Evidence, Seminar 2001

Speaker, Parenting Plans/Developmental Stages, The Florida Bar April, 2008

Matrimonial Law Certification Review, January, 2007 Family Law Ethics - A View From the Bench October 2006

American Academy of Matrimonial Lawyers 19th Annual Institute Symposium, May 1997

Speaker, Program Co-Chair, Child Custody Evaluations, Dr. Deborah O. Day, West Pasco Family Law Committee, 1997
Educational Background:
Florida Atlantic University, B.A., in Political Science, 1984

Broward Community College, A.A., 1981
Show More
Allyson Hughes:
Last Updated: 2/9/2021