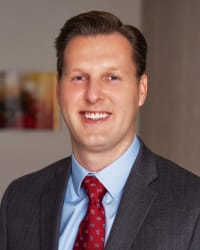 Freeman Mathis & Gary, LLP
Practice Areas: Employment & Labor, Employment Litigation, Business Litigation view more
Licensed in Georgia since: 2005
Education: Wake Forest University School of Law

Selected to Rising Stars: 2010, 2014 - 2015
Details
David Cole is a Partner in the Atlanta office of Freeman Mathis & Gary. He is Chair of the firm's Data Security, Privacy & Technology practice group and also a member of the Labor & Employment practice group.
In his Data Security, Privacy & Technology practice, Mr. Cole represents organizations of every size and in every industry in their data security and privacy legal issues. His work includes: (1) advising on regulatory compliance with U.S. federal and state data security and privacy laws; (2) serving as legal counsel to provide 24/7 emergency response in the event of a data security incident, such as a ransomware attack, data breach, wire transfer fraud, or extortion demand; and (3) defending organizations in litigation of data security and privacy claims, including class action data breach cases, technology errors and omissions claims, and enforcement actions and investigations by government regulators.
In his Labor & Employment practice, Mr. Cole represents businesses and local governments in all aspects of employment law and litigation, including (1) discrimination, harassment, and retaliation claims under Title VII and other state and federal discrimination laws; (2) wage and hour claims and collective actions under the Fair Labor Standards Act; (3) Family and Medical Leave Act claims; and (4) claims for breach of contract and violations of restrictive covenants like non-compete, non-solicitation, and confidentiality agreements. Mr. Cole also has extensive experience defending local governments in employment litigation under § 1983 for alleged violation of public employees' constitutional rights.  Beyond litigation, Mr. Cole serves as outside counsel to business owners, human resources professionals, and in-house counsel on issues ranging from the preparation of personnel policies, employment contracts, arbitration agreements, and severance agreements, to advice and counseling on day-to-day employment law issues.
Mr. Cole is a frequent author and speaker on Employment Law and Data Security & Privacy Law issues. He speaks on a national basis at industry and insurance-related conferences, has been featured on television, and quoted in multiple publications for his expertise within his practice areas. He has received a number of accolades for his work in these fields, including his selection three times as a Georgia Super Lawyers "Rising Star" as published by Law & Politics and Atlanta Magazine and recently being honored as a 2019 "Georgia Trailblazer" by The National Law Journal for his work in the area of Data Security & Privacy Law. Mr. Cole currently is the President-Elect of the Atlanta Chapter of the Federal Bar Association and serves as General Counsel and an Executive Committee member of the Cobb Chamber of Commerce.
Practice areas
Employment & Labor: Employer, Employment Litigation: Defense, Business Litigation, Technology Transactions, E-Discovery

First Admitted: 2005, Georgia

Professional Webpage: http://www.fmglaw.com/attorney_bio.php

Scholarly Lectures/Writings:
"Responding Efficiently and Effectively to Data Security Incidents" DRI In-House Defense Quarterly (Summer 2018);"Cybersecurity Deadlines Approaching for Banking, Insurance, and Financial Services Companies," FMG BlogLine (February 2018); "Best Practices for Responding Efficiently and Effectively to Data Security Incidents," Defense Research Institute, Professional Liability Symposium, CLE Materials (December 2017); Quoted in article "Managing Corporate Data in the Era of Mobile Tech and the Internet of Things," Today's General Counsel (November 2017); "The Enforcers: The Increasing Role of Government Agencies in Enforcing Cyber Security and the New Claims Risks They Present," Litigation Management Magazine (summer 2016 issue); "Sixth Circuit Becomes Latest Court to Find Standing in a Data Breach Lawsuit," FMG BlogLine (2016); "Tennessee Amends Data Breach Notification Statute," FMG BlogLine (2016); "IRS Says Identity Theft Protection is No Longer Taxable," FMG BlogLine (2016); "How to Conduct Workplace Investigations of Employee Complaints," 62nd Annual Institute for City and County Attorneys, CLE Program Materials (September 2015); "The DOJ's Guidance for Best Practices Before, During, and After a Data Breach," FMG LawLine (May 2015); Quoted in article "Latest mandate delay buys time for mid-size businesses," Atlanta Journal-Constitution (February 14, 2014); "Data Breaches Under the Georgia Personal Identity Protection Act," 60th Annual Institute for City and County Attorneys, CLE Program Materials (September 2013); "Lessons to Learn from the 2013 Data Breach Reports," FMG LawLine (June 2013); "New HIPAA Rule Brings Sweeping Changes," FMG LawLine (May 2013); "Employment Law Case Update," Georgia Defense Lawyer's Association, Quarterly Publication, (January 2012); Quoted in article "Businesses come face-to-face with health care law," Atlanta Journal-Constitution(December 2012); "Data Breach Liability - Are you Prepared?" Georgia Automobile Dealers Association, The Generator (Fall 2011); "Is Metadata Subject to Open Records?" Georgia's Cities, Georgia Municipal Association (January 2010); "Reductions in Force and Downsizing," Institute of Continuing Legal Education, The Nuts and Bolts of Employment Law, CLE Program Materials (February 2009); "Metadata Discovery," Institute of Continuing Legal Education, Government Attorneys Seminar Exploring Government in the Sunshine, Evidence, and E-Discovery, CLE Program Materials (September 2008); "The Rise of Retaliation Claims," Institute of Continuing Legal Education, The Nuts & Bolts of Employment Law, CLE Program Materials (May 2008); "Georgia Employment Law Update," Georgia Defense Lawyers Association, Quarterly Publication (January 2008); "Drafting Employment Arbitration Agreements and Challenging Arbitration Awards," Institute of Continuing Legal Education, The Nuts & Bolts of Employment Law, CLE Program Materials (May 2007); "Georgia Employment Law Update," Georgia Defense Lawyers Association, Quarterly Publication (March 2007); "Playing with Fire: Appealing Arbitration Awards," The Labouring Oar, Federal Bar Association, Labor and Employment Law Section, Quarterly Publication (May 2006)
"The Continuing Threat of Ransomware: Current Claims and Coverage Issues," ExecuSummit Cyber Liability Conference (March 2018); "Compliance with Data Security and Privacy Laws," OSC Insurance Services Compliance Conference (February 2018); "After the Breach: Cyberattacks on Professionals and How to Respond to Them," Defense Research Institute, Professional Liability Symposium (December 2017); "Cyber Liability Risk and Prevention," Georgia School Boards Association Conference (April 2017); "Ransomware Claims and Coverage Issues," ExecuSummit Cyber Liability Conference (March 2017); "Restrictive Covenants and Trade Secrets: How to Protect Your Confidential Information and Business Interests," FMG Client Webinar (November 2016); "Elections, Politics, and Your Employees: Key Issues for Government Employers," Georgia PRIMA Annual Conference (October 2016); "When Municipal Employees Talk: The Peril of Unsupervised Statements and the Importance of Getting Control," CLM Professional Liability Conference (July 2016); "How to Prepare for and Respond to a Data Breach," Atlanta Cyber Liability Summit (May 2016); "Independent Contractors and Employees," Georgia State Senate Study Committee (October 2015); "The Past, Present, and Future of Cyber Liability," Professional Liability Attorney Network (Panel Member, October 2015); "How to Conduct Workplace Investigations of Employee Complaints," 62nd Annual Institute for City and County Attorneys (September 2015); "Compliance with Legal Requirements of Employee Wellness Programs," Health Care Summit, Cobb Chamber of Commerce (August 2015); "Update on the Affordable Care Act and Its Impact on Employers," South Cobb Business Association (May 2015); "Best Practices for Preventing and Responding to a Data Breach," Cumberland Area Council, Cobb Chamber of Commerce (March 2015); "HIPPA Compliance for Fire and Public Safety Officers," Clayton County Government (August 2014); "Employer Requirements under the Affordable Care Act," Professional Liability Underwriting Society(August 2014); "Best Practices for Avoiding Privacy and Cyber Liability Claims," Georgia Automobile Dealers Association(May 2013); "Latest Trends and Developments and Data Breach and Cyber Litigation," Atlanta Chapter of the Federal Bar Association (March 2013); "Employer Responsibilities Under the Affordable Care and What the Law Means for Businesses," 2013 Healthcare Summit, Cobb Chamber of Commerce (October 2013); "Data Breaches Under Georgia the Personal Identity Protection Act," 60th Annual Institute for City and County Attorneys (September 2013); "Cyber Liability and Technology in the Workplace," SHRM Atlanta, Northwest GEM Meeting (July 2013); "Cyber and Technology Law Update," Georgia Chapter of the Government Management Information Sciences (May 2013); "New Frontiers: Healthcare, Cyber Liability, and Social Media," PLAN Atlanta Regional Meeting (April 2013); "Advanced Human Resources Management: Perspectives Learned from Litigation," ACCG Annual Conference (April 2013); "The Federal Healthcare Act: What Every Employer Needs to Know," Risk Management Society, Atlanta Chapter Educational Conference (February 2013); "Employment Laws for County Governments," Association County Commissioners of Georgia, Annual Training Conference (December 2012); "What You Can and Can't Say To Your Employees," Prosecuting Attorneys' Council of Georgia, Annual Training Conference (December 2012); "Social Media for Government Employers," Georgia Municipal Association, 2012 Annual Conference (June 2012); "The Fair Labor Standards Act," Lorman Education Services, Atlanta, Georgia (June 2012); "The Federal Healthcare Act: What It Means to Every Employer," Panelist, Freeman Mathis & Gary, LLP (May 2012); "Technology in the Government Workplace," Georgia Chapter of the Government Management Information Sciences, Amelia Island, Georgia (May 2012); "Managing Public Employees In Difficult Times," Georgia City-County Management Association, Spring Conference (March 2012); "Top 10 Policies for Every Employer," Athens Area Society for Human Resources Management (February 2012); "Employment Law Issues for IT Professionals," Georgia Management Information Systems Society(October 2011); "Sexual Harassment Law Update," University of Georgia, Carl Vinson Institute of Government (September 2011); "Georgia's New Restrictive Covenant Law," Gwinnett County SHRM (September 2011); "Issues and Professionalism in Electronic Discovery," Cobb County Bar Association, Annual Business Law & Litigation Section CLE (February 2011); "Top 10 FLSA Mistakes and How to Avoid Them," SHRM Webinar (October 2010); "Assessing Your Company's Union Vulnerability," Projections, Inc. Webinar (March 2010); "Reductions in Force and Downsizing," Institute of Continuing Legal Education, Atlanta, Georgia (February 2009); "Understanding and Appreciating Diversity in the Workplace," Newton County, Covington, Georgia (November 2008); "Top 10 Must-Have Policies For Every Employer," Cobb County Chamber of Commerce, Atlanta, Georgia (October 2008); "Electronic Discovery," Institute of Continuing Legal Education, Cartersville, Georgia (September 2008); "The Rise of Retaliation Claims," Institute of Continuing Legal Education, Atlanta, Georgia (May 2008); "The State of Employment Law and Policies Every Employer Should Have," Southern Insurance Underwriters, Alpharetta, Georgia (March 2008); "Bullet-Proof Your Terminations: Advanced Discharge Strategies," Cobb County Chamber of Commerce, Atlanta, Georgia (August 2007); "The Nuts and Bolts of Employment Law," Institute of Continuing Legal Education, Atlanta, Georgia (May 2007); "Avoiding the Top 10 FMLA Landmines," Lorman Education Services, Athens, Georgia (June 2006)
Verdicts/Settlements (Case Results):
Campbell v. Cirrus Educ., Inc., 355 Ga. App. 637, 845 S.E.2d 384 (2020),

2020

Campbell v. Cirrus Educ., 355 Ga. App. 628, 845 S.E.2d 393 (2020),

2020

Conaway v. Gwinnett Cty., No. 1:16-cv-01418, 2019 U.S. Dist. LEXIS 106424, at *1 (N.D. Ga. June 25, 2019),

2019

Hampton v. Macon-Bibb County Transit Authority, 2014 WL 2916849, Case No. 5:14–CV–111 (MTT) (M.D. Ga. 2015).,

2015

Griffin v. City of Demorest et al., No. 15-11129, 2015 WL 9299876 (11th Cir. Dec. 22, 2015),

2015
Selections
Rising Stars: 2010, 2014 - 2015
Additional sources of information about David A. Cole
Attorney resources for David A. Cole