Brandon L. Peak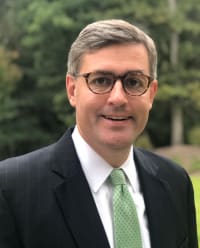 Attorney Profile
Top Rated Personal Injury Attorney in Columbus, GA
Phone: 706-322-1990
Fax: 706-323-2962
Selected To Super Lawyers:
2019 - 2021
Selected To Rising Stars:
2012 - 2018
Practice Areas:
Personal Injury - General: Plaintiff (60%),
Personal Injury - Products: Plaintiff (10%),
Class Action/Mass Torts: Plaintiff (10%),
Civil Litigation: Plaintiff (10%),
Business Litigation (10%)
Attorney Profile
Brandon Peak is a partner at Butler Wooten & Peak LLP, where he has successfully tried and handled trucking, personal injury, product liability, and class action cases in courts throughout the nation.  While at BWP, Brandon has secured over $1 billion in verdicts and settlements for his clients.  After graduating summa cum laude from The Citadel and magna cum laude from the Walter F. George School of Law, Brandon clerked for a federal judge and then began his practice at an international law firm handling complex litigation. Since joining BWP, Brandon has handled numerous million-dollar personal injury, trucking, and wrongful death cases and was part of a team that resolved a group of consumer class action cases for cash settlements exceeding $225 million. He served as lead counsel in a record-setting $280 million trucking verdict in 2019 and is also actively litigating False Claims Act cases on behalf of the Government against some of the nation's largest corporations.  Brandon is Past President of the Columbus Bar Association and serves on the State Bar of Georgia Board of Governors, where he serves on several committees.  Brandon frequently speaks at seminars throughout the country and writes on trial practice and procedure.  Brandon works out of both the Atlanta and Columbus offices of BWP.
About Brandon Peak
Admitted: 2004, Georgia
Professional Webpage: https://www.butlerwootenpeak.com/attorneys/brandon-l-peak/
Honors/Awards:
George Waldo Woodruff Award of Excellence

, Mercer University, Walter F. George School of Law,

2004

Appointed by Dean Cathy Cox to the Board of Visitors for the Mercer University School of Law

,

Board of Visitors

, Mercer University School of Law,

2019

Elected to the Board of Governors of the State Bar of Georgia

,

Board of Governors

, State Bare of Georgia,

2019

Faculty Award for Outstanding Legal Writing

, Mercer University, Walter F. George School of Law,

2004

Walker P. Johnson, Jr. Memorial Award for ethics and professionalism

, Mercer University, Walter F. George School of Law,

2004

Brainerd Currie Honor Society

,

2004

Dean R. Lawrence Dessem Merit Scholarship

, Mercer University, Walter F. George School of Law,

2001

Faculty Award for Most Outstanding Senior

, Mercer University, Walter F. George School of Law,

2004
Bar/Professional Activity:
Serve on the Executive Committee of the Georgia Trial Lawyers Association

,

2020

Appointed by Georgia Supreme Court to the State Disciplinary Board 

,

2020

Appointed by Georgia Supreme Court to the State Disciplinary Board for the State Bar of Georgia

,

2019

State Bar Board of Governors

,

2020

Bench and Bar Committee, State Bar of Georgia

,

2019

Appointed by State Bar President to Committee on Attorney-Client Solicitation

,

2019

Elected to Board of Governors, State Bar of Georgia

,

2019

President, Columbus Trial Lawyer's Association

,

2012

AAJ State Delegate, Georgia Trial Lawyer's Association

,

2019

Member, E-Discovery Committee, State Bar of Georgia

,

2015

President, Chattahoochee Bar Association

,

2011

Member, E-Discovery Committee, State Bar of Georgia

,

2016

Georgia Bar Association, Appellate and Legislative Committees

,

2019

State Delegate, American Association for Justice

,

2017

Advisor, Disciplinary Rules & Procedures Committee, State Bar of Georgia

,

2012

Vice President, Columbus Bar Association

,

2014

President Elect, Columbus Bar Association

,

2015

Georgia Trial Lawyer's Association, Legislative Affairs Committee

,

2019

AAJ State Delegate, Georgia Trial Lawyer's Association

,

2016

American Association for Justice

,

2012

Executive Committee Member, Georgia Trial Lawyers Association

,

2017

Barrister, Columbus Inn of Court

,

2019

Treasurer, Columbus Bar Association

,

2012

Executive Committee, Georgia Trial Lawyer's Association

,

2014

President, Columbus Bar Association

,

2017

Leadership Academy, Georgia Bar Younger Lawyer's Division

,

2008

Executive Committee Member, Georgia Trial Lawyer's Association

,

2019

Member, Atlanta Bar Association

,

2009
Pro bono/Community Service:
Chair, Headmaster Search Committee of St. Luke School Board

,

2020

Elected Board Member of American Little League Baseball

,

2019

Member of the St. Luke School Board

,

2020

Member, Pastor Parrish Relations Committee, St. Luke Church

,

2019

Administrative Council, St. Luke Church

,

2012

Pastor Parrish Relations, St. Luke Church

,

2019

Trustee, St. Luke School

,

2019

Fundraising Committee, Columbus United Way

,

2011

Georgia Bar, Journey for Justice

,

2012

Trustee, St. Luke School 

,

2016

Atlanta Volunteer Lawyer's Foundation

,

2005

Volunteer, Ronald McDonald House

,

2010

Member, Headmaster Search Committee, St. Luke School

,

2014
Scholarly Lectures/Writings:
I gave a presentation on 5 great lessons that can be learned from 5 great legal movies to the Columbus Inn of Court.

,

Speaker

,

5 Great Lessons from 5 Great Legal Movies

, Columbus Inn of Court,

Law

,

2019

I spoke at the handling big cases seminar put on by ICLE.

,

Speaker

,

Asleep at the Wheel: The Dangers of Fatigue in Trucking Cases

, Institute for Continuing Legal Education,

Law

,

2020

I spoke at the General Practice & Trial Section seminar in Amelia Island, Florida.

,

Speaker

,

How to Frame Your Case

, General Practice & Trial Section of the State Bar of Georgia,

Law

,

2020

Presenting on the dangers of fatigue and sleep disorders in trucking cases at the AIEG Annual Seminar.

,

Speaker

,

The Dangers of Fatigue and Sleep Disorders in Trucking Cases

, Attorneys Information Exchange Group,

Law

,

2019

I presented on how to effectively prepare for and take depositions of hostile witnesses at GTLA's Annual Convention.

,

Speaker

,

How to Effectively Take Depositions of Hostile Witnesses

, Georgia Trial Lawyers Association Annual Seminar,

Law

,

2017

I gave a presentation on how to effectively prepare and examine expert witnesses at trial at the ICLE trial practice seminar.

,

Speaker

,

The Care and Feeding of Expert Witnesses

, Institute for Continuing Legal Education,

Law

,

2018

I served on a panel of lawyers representing Relators who spoke about and offered advice on how to handle federal qui tam cases at the first ever whistleblower symposium in Atlanta.

,

Panel Member

,

Whistleblower Symposium

, Continuing Legal Education,

Law

,

2019

BURIED TREASURE, Maximizing Recoveries By Locating and Collecting Hidden Corporate Assets, The Verdict

,

2011

I presented on the realities of handling non-intervened federal qui tam whistleblower cases at this CLE.

,

Speaker

,

Practical Realities of Handling Non-Intervened Cases

, State Bar Continuing Legal Education Seminar,

Qui Tam

,

2019

I gave a presentation on maximizing damages at the GTLA Annual Seminar

,

Speaker

,

Maximizing Damages

, Georgia Trial Lawyers Association Annual Seminar,

Litigation

,

2019

EEOC v. Waffle House, Inc.:  Employers Beware the EEOC is now the Master of its Own Case, 54 MERCER L. REV. 1235 (2003),

Author

,

2003

Co-Author, Trial Practice and Procedure, Mercer Law Review (2008-2019)

Co-Author, Georgia Trial Lawyer's Association, Trial Practice Manual (2013-2017)
Verdicts/Settlements:
$280,000,000 verdict in a wrongful death trucking case, which is believed to be the largest trucking verdict in American history

,

2019

$3,100,000 policy limits settlement in a very difficult trucking case

,

2020

$1,000,000 policy limits settlement in a complex case involving municipal immunity

,

2020

$10,000,000 settlement in a motor vehicle wreck case where liability was hotly contested

,

2020

$250,000 policy limits settlement in a road wreck case

,

2019

$300,000 settlement in a trucking case where my client sustained relatively minor injuries in a disputed liability trucking case.

,

2019

$300,000 settlement in a medical negligence case where my client was allowed to fall out of a bed and sustained injuries despite being on fall precautions at a hospital.

,

2019

$100,000 settlement in a road wreck case.

,

2018

$1,030,000 policy limits settlement in a fatal log truck wreck.

,

2019

$1,000,000 policy limits settlement in a trucking case where a log truck failed to yield the right of way and struck my client's vehicle, injuring him.

,

2019

$2,000,000 policy limits settlement in a case where my client was injured after striking a piece of tree-trimming equipment that was illegally being operated on the interstate at night.

,

2019

$113,000 settlement for a minor child who was injured while being transported by a non-emergency transportation provider.

,

2018

$129,000 settlement in a road wreck case involving a wreck that happened on Halloween.

,

2018

$120,000 policy limits settlement in road wreck case.

,

2018

$125,000 Settlement in a road wreck case.

,

2018

$500,000 Settlement in a case where a young woman's shoulder was injured by a deck that collapsed and injured patrons at a Savannah bar on St. Patrick's Day.

,

2018

$600,000 settlement in a trucking case where driver of tractor-trailer received a low back injury when struck by a passenger vehicle.  This settlement was 6 times the policy limits.

,

2018

$20,000,000 settlement in a wrongful death case where a tractor-trailer crossed the center line and caused a fatal wreck.

,

2018

$1,000,000 settlement in a trucking case where a motorcycle struck a part that had fallen off of a tractor-trailer.

,

2018

$125,000 confidential cash settlement of policy limits in a road wreck case

,

2010

$16,000,000 Settlement, Qui Tam Case, Bibby v. FTN,

2013

$17,000,000 Settlement, DeLoach v. Total Transportation of Mississippi, LLC

,

2016

$925,000 cash settlement for a rear-end collision with a log truck at night

,

2011

$125,000 Settlement, Road Wreck Case, Centerfitt,

2013

$11,000,000 Jessmon v. Greenwich Insurance Company, et al.

,

2016

$925,000, Settlement against confidential defendant in trucking case

,

2011

$350,000 Confidential Settlement, Road Wreck

,

2014

$125,000 policy limits settlement of motorcycle wreck case  

,

2017

$49,000,000 cash settlement, Pierce v. Universal Underwriters Life Insurance Company, consumer class action settlement,

2008

$1,750,000 settlement in a disputed liability road wreck case with an issue of first impression involving immunity of regional commissions

,

2012

$150,000 Settlement, Road Wreck

,

2014

$2,525,000 confidential cash settlement versus auto manufacturer and striking driver

,

2009

$75,000 policy limits settlement in motorcycle wreck case

,

2012

$4,750,000 Confidential Settlement, Trucking Wreck

,

2014

$100,000 policy limits obtained in a road wreck case

,

2010

$140,000 Settlement, Road Wreck Case

,

2013

$250,000 Confidential Settlement, Workplace Injury

,

2015

$1,000,000 cash settlement, policy limits in a trucking case versus confidential trucking company

,

2011

$45,000,000 Settlement, Qui Tam, Bibby v. Countrywide Home Loans, Inc.,

2013

$14,000,000 settlement, Baggett v. Total Transportation of Mississippi, LLC

,

2016

$525,000, Settlement in Hunting Accident

,

2011

$1,000,000 Confidential Settlement, Workplace Injury

,

2014

$175,000 policy limits settlement of road wreck case

,

2017

$45,000,000 cash settlement, Toole v. JMIC Life Insurance Co., consumer class action,

2008

$550,000, policy limits settlement in road wreck case

,

2012

$100,000 Settlement, Road Wreck

,

2014

$150,000 policy limits settlement of road wreck case

,

2017

$2,250,000 confidential cash settlement versus trucking company and auto manufacturer

,

2006

$38,000,000 settlement - Bibby v. PNC Bank, N.A., whistleblower case,

2012

$3,250,000 Verdict, Burns v. JB Trucking, Inc., Rockdale County State Court,

2015

$1,250,000 confidential cash settlement in a road wreck case

,

2008

$1,750,000 Confidential Settlement, Workplace Injury

,

2013

$930,000 Settlement, Trucking Company

,

2015

$225,000 confidential cash settlement of policy limits in a road wreck case

,

2010

$10,200,000 Settlement, Qui Tam, Bibby v. SunTrust,

2013

$14,000,000 settlement, Clark v. Total Transportation of Mississippi, LLC

,

2016

$45,000,000 settlement - Bibby v. JPMC, Qui Tam,

2012

$2,500,000 Verdict, Transport Van Collision

,

2014

$1,000,000 confidential policy limits settlement of trucking case with minimal injuries 

,

2017

$1,300,000 settlement for facial scarring sustained in a collision with a commercial motor vehicle

,

2011

Confidential Settlement in double fatality case versus Firestone

,

2012

$250,000 Settlement - Road Wreck

,

2014

$47,750,000 cash settlement, Buckner v. Resource Life Insurance Company, consumer class action, case involved the largest sanction ever imposed in Georgia,

2010

$1,950,000 settlement, disputed liability trucking case

,

2012

$475,000 confidential cash settlement of policy limits in a road wreck case

,

2008

$5,300,000 Confidential Settlement - Trucking Company

,

2013

$1,000,000 Settlement, Accounting Malpractice

,

2015
Representative Clients:
Synovus Bank

,

2019

St. Francis Hospital, Inc.

,

2015
Other Outstanding Achievements:
Obtained unanimous affirmance of the largest sanction ever imposed in Georgia history in Resource Life Ins. Co. v. Buckner.
Obtained Affirmation of Default Judgment before the Georgia Court of Appeals, Alegria v. AAA Cooper Transportation,

2013
Educational Background:
JD, magna cum laude, Walter F. George School of Law, Mercer University,

2004

BS, summa cum laude, The Citadel, Charleston, SC,

2001
Additional Sources of Information About Brandon L. Peak
Show More
Brandon L. Peak:
Last Updated: 12/27/2020