« Back to Results
Jason B. Sheffield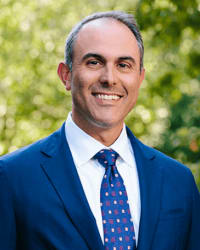 Attorney Profile
Top Rated Criminal Defense Attorney in Decatur, GA
Phone: 404-296-5300
Fax: 404-294-0441
Selected To Super Lawyers:
2019 - 2021
Selected To Rising Stars:
2011, 2013, 2015
Practice Areas:
Criminal Defense (70%),
Criminal Defense: White Collar (10%),
Civil Litigation: Plaintiff (10%),
Appellate (10%)
Attorney Profile
Jason has investigated, prepared, and tried cases in state and federal courtrooms across the Southeast and argued cases in the Georgia Supreme Court, the Court of Appeals, and the Eleventh Circuit. He works with the most-skilled investigators and finests experts in order to prepare the truth of each case and the best possible defense for his clients, many of whom are innocent of the allegations made against them. Prior to earning his J.D., Jason earned a B.S. degree from Clemson University in biology / pre-Med. Jason also worked in emergency medicine at Children's Healthcare, Scottish-Rite, for five years, where he gained extensive knowledge in emergency medicine and protocol as an EMT. It is because of these experiences and Jason's commitment to passionate representation that he has earned a solid reputation as a skillful and zealous advocate.
About Jason Sheffield
Admitted: 2005, Georgia
Professional Webpage: http://justiceingeorgia.com/attorney/jason-b-sheffield/
Honors/Awards:
President's Award

, Georgia Association of Criminal Defense Lawyers,

2014

Associate Editor Georgia State Law Review

,

2003

Emerging Leaders, Jewish Federation of Atlanta

,

2013

Treasurer, Georgia Association of Criminal Defense Lawyers

,

2012

Best Law Firms

, US News & World Report,

2013
Bar/Professional Activity:
Adjunct Professor Emory College of Law: Course on Expert Testimony

Instructor at Emory University's Kessler Eidson Trial Advocacy program for 2nd year law students

,

2012

Admitted Georgia Court of Appeals

,

2005

Admitted Middle District of Georgia Federal Court

,

2006

Founding Instructor: Georgia to Georgia Criminal Defense College, Tblisi, Republic of Georgia, in assocaition with the US Embassy and the International Narcotics and Law Enforcement Agency's Rule of Law Program in the Republic of Georgia.

,

2015

Instructor for The Georgia Association of Criminal Defense Lawyers Bill Daniel Trial Advocacy Program. 4-Day program at the University of Georgia for praticing trial attorney's in Georgia

,

2010

Admitted Georgia Trial Courts

,

2005

Admitted Northern District of Georgia Federal Court

,

2006

Admitted 3rd Circuit Court of Appeals

,

2011

Adjunct Professor at Emory University College of Law teaching course on Expert Testimony in Criminal and Civil Cases

,

2012

Admitted Georgia Supreme Court

,

2005

Admitted 11th Circuit Court of Appeals

,

2006
Pro bono/Community Service:
Board Member Zoe Rose Memorial Foundation to raise awareness for parents of micro-premie babies. 

,

2009

Co-Chair for Emerging Leaders Program at Jewish Federation of Atlanta

,

2014

Pro-Bono Case with Wisconsin & Georgia Innocence Project

,

2014
Scholarly Lectures/Writings:
Institute for Continuing Legal Education in Georgia: General Practice and Trial Institute: Criminal Case Law Update; Amelia island Plantation Conference Center, Florida

Defense of the Child Molestation Case in Georgia; Computers, Fantasies, and Acquittals; Stone Mountain Conference Center, Georgia

Georgia Association of Criminal Defense Lawyer's Bill Daniel Trial Advocacy Program; University of Georgia Center for Continuing Education, Georgia

The Ultimate Setup: Juror Elimination; Presentation to Public Defenders; State Bar Headquarters, Atlanta, GA

,

2014

Computer Forensics: The Sword and The Shield; Presentation to the Georgia Association of Criminal Defense Attorneys at the Defense of the Child Molestation Case in Georgia Seminar; State Bar Headquarters, Atlanta, GA.

,

2015

Attorney-Client Relationship: Rule of Professional Conduct; Presentation to Public Defenders; Georgia Archives Center, Morrow, Georgia.

,

2016

GACDL, Jason Sheffield (co-director), & Charles Mittelstadt (co-director) Present: GACDL's Inaugural Technology Seminar; Technological Advancement in Criminal Prosecutions; Presenting Experts on Technology; Using Demonstrative Aids and Timelines; Presentation to the Georgia Association of Criminal Defense Lawyers.

,

Co-Seminar Chair

,

2016

Published Article in the National Association of Criminal Defense Lawyer's Monthly Magazine: From Chat Room to Courtroom: Experts, the Harper Challenge and Entrapment.

,

Author

,

From Chat Room to Courtroom

, NACDL Champion Magazine,

NACDL

,

2016

After the Republic of Georgia recently granted criminal defendants the right to a jury trial, eight Georgia lawyers traveled to Tbilisi to educate and empower defense attorneys with trial advocacy training, one of many trips over the next two years.

,

Author

,

No Vacation: Top Georgia Criminal Defense Attorneys Travel to Tbilisi

, Georgia Bar Journal,

2016

GACDL and Doug Peters' Defense of the Child Molestation Case In Georgia: From Chat Room to Courtroom: Fantasy or Felony?

Georgia Association of Criminal Defense Lawyer's Winter Seminar: "Lawyer's In The Round;" Presented by Peters, Rubin & Sheffield, P.A.

Georgia Association of Criminal Defense Lawyer's Bill Daniel Trial Advocacy Program; University of Georgia Center for Continuing Education, Georgia

Georgia Association of Criminal Defense Lawyers; CyberSex: The Truth and Innocence; Hilton SanDestin Conference Center, Florida
Verdicts/Settlements:
2015 Charges Dismissed Before Trial: Rape:Prosecution's Case:The defendant employed the victim. Together, they came to Atlanta to attend a conference. One night after drinks, the defendant raped her in her hotel room. She went to the emergency room the next morning and was distraught. The doctors obtained DNA. The DNA belonged to the defendant or another male in his family.Defense Presentation:The alleged victim had been drinking heavily and making passes at the defendant, her employer. The defendant and his brother, also the alleged victim's employer, cared for her and took her to her room where she got sick. The defendant stayed with her and ensured that she did not experience more problems. Several hours later, the defendant left the alleged victim's room and went to his own room. Immediately after he left her room, the alleged victim called another male friend of hers and spoke for about 30 minutes. After that conversation, she called 911.The defendant contacted Mr. Sheffield, who then contacted law enforcement who agreed not to rush to judgment against the defendant.After several months of investigation, Mr. Sheffield was able to show the alleged victim's statements were inconsistent about how the alleged assault occurred. She told one officer she was assaulted from behind. She told a friend that the defendant was on top of her in her face. There were no vaginal injuries or bruises anywhere. While there was "DNA", it was not conclusive. The alleged victim was seen with her other male friend 24 hours later, staying at his apartment over night. That friend told other witnesses that they were being intimate.After countless interviews of witnesses and an investigation into the alleged victim, Mr. Sheffield convinced the authorities that the alleged victim was trying to set the defendant up for an employee harassment lawsuit and that she was not worthy of belief. The district attorney's office presented the findings to a Grand Jury and the Grand Jury elected to "No Bill" the charges. The case would not go forward.,

2015

2016 Not Guilty Verdict on Child Molestation Charge:  Prosecution's Case: The defendant involved her 6-year-old stepson in acts of S&M with his father. Specifically, the defendant had the 6-year-old spank her bare bottom and shock her breasts with an electric wand sex toy. Defense Case at Trial: The case was tried before a jury over a 7-day period. The jury came to understand that the boy's mother had a history of manipulating the boy to falsely accuse his father during their divorce and custody battle. Through experts, the jury learned how the mother's current manipulation of the boy could create false memories about the defendant that would enable him not only to report explicit details of a false abuse but also to believe the false abuse had actually occurred. Following closing arguments, the jury took less than 90 minutes to acquit the defendant and her fiancé of all charges.,

2016

2014 Dismissal of Charges at Trial: Murder - Shaken Baby Syndrome: Prosecution's Case:The father violently shook his 2 month old son due to his son's fussiness, causing subdural and subpial hemorrhages and his death. He was facing Life in prison.Defense Presentation at Trial: Following Defense Counsel's intensive review of the facts of the case and their work with medical experts in pediatric neuroradiology, pediatric neuropathology, blood disorders, and acute life threatening events (ALTEs), defense counsel learned that the bleeding in the child's head was the result of a venous thrombosis (ruptured clot) and complications of cardiac arrest, not a violent shaking. After cross-examining the state's witnesses at trial and presenting their defense of the case to a jury, the state elected to dismiss all murder charges prior to the jury deliberating. The case concluded with the defendant accepting 4 years of probation to criminal negligence under the First Offender statute and no admission of guilt. After probation, the defendant will not have a record of the offense.,

2014

2015 Charges Dismissed Before Warrant: Rape:Prosecution's Case:Defendant was under investigation for raping a 31-year-old woman. The woman told police that she and Defendant were "just friends," but that he wanted to be "more than friends." The woman alleged that, after Defendant lured her to his apartment, Defendant pushed and held her down while he raped her vaginally and anally. The woman reported that she was bleeding between her legs during the incident; and police observed and photographed bruises on her arms, thighs, hips, buttocks, and back.Defense Presentation:Defendant had consensual sex with the woman on the night in question. Defense counsel had him take a polygraph exam, which showed he was being truthful, and a psychosexual evaluation, which showed he had no psychological issues associated with committing rape. Through Defendant's testimony and personal records, defense counsel showed that Defendant and the woman were more than friends, having an ongoing relationship involving dates, overnight trips, and consensual sex. Extensive interviews of witnesses who knew the woman revealed that her conduct and behavior after the alleged incident was inconsistent with being a victim. Witnesses also reported that the woman had a history of peculiar behavior and that they were not surprised she could invent a story of sexual abuse: she often had bruises; she claimed to be "saving herself for marriage," but acted out sexually in strange ways; she was conflicted about her religious beliefs and her sexuality; she still lived at home with her "very religious" mother, who would have disapproved of pre-marital sex; she often told tall tales, liked being at the center of drama, often played the victim; and she may have made prior false allegations of rape and child molestation. Finally, by visiting Defendant's apartment, defense counsel observed that a brutal rape could not have occurred there without being heard by the neighbors, and that there were no blood stains or other signs of trauma consistent with the allegations. Defense counsel presented this evidence to police, who subsequently agreed to close its investigation without obtaining an arrest warrant.,

2015

2017 Dismissal Before Warrant: Child Molestation; Aggravated Child Molestation:  Prosecution's Case: The 71-year-old defendant played a "penis game" with his 3-year-old grandson and put his grandson's penis in his (the defendant's) mouth. The child disclosed to his parents, then in therapy, and then again in a forensic interview. The case was being investigated by police, who were willing to meet with defense counsel prior to making an arrest decision.   Defense Presentation: The alleged victim's mother was the defendant's daughter-in-law. Because the mother was molested as a child and she was hypersensitive to abuse, she inappropriately questioned her son when she saw her son acting inappropriately (but age appropriately) with his 2-year-old sister. During this questioning, the mother alleged that her son disclosed being touched inappropriately by the defendant. She then took her son to therapy to be treated for a molestation that never occurred. The mother also had a motive to falsely accuse the defendant because she and the defendant had a history of problems and disagreements. After the child spent 1.5 years in counseling for abuse that did not occur, he came to believe it was true. The defense prepared countless documents and pieces of evidence that demonstrated the defendant and his grandson had a normal, appropriate relationship. Dozens of witnesses served as good character witnesses of the defendant and reverse character witnesses against the mother. The defendant also took and passed two polygraphs and psychological testing. The defense shared their investigation with the detective. He chose not to arrest the defendant.,

2017

2016 Not Guilty Verdict on Rape Charge: Prosecution's Case: The defendant entered the room of his step-daughter and raped her over the course of two hours. The GBI forensic experts confirmed the presence of seminal fluid on the victim's underwear and the defendant's DNA. Defense Case at Trial: The victim had a history of lying and falsely accusing others of abuse towards her. Other than the GBI's testimony, there was no other physical evidence that supported the allegations. At trial, defense counsel was able to demonstrate through cross-examination of the GBI and presentation of its own experts that the substance on the alleged victim's underwear was equally consistent with female urine or vaginal secretions. Additionally, no sperm cells were seen by the GBI when they microscopically examined the underwear. The defendant's DNA could have been deposited on the underwear through "touch" when he prepared, but did not actually do, the laundry the same morning of the allegations. He was found Not Guilty of Rape.,

2016

2016 Dismissal Prior to Trial on Rape, Agg. Sexual Battery Charge: Prosecution's Case: The 15-year-old defendant sexually assaulted the victim when she was 9-years-old and he was 11-years-old during the times the victim would visit the defendant's sister in their home. The defendant would lure the victim into his room, tie her up and physically assault her, sometimes into unconsciousness, and then rape her both anally and vaginally. The victim also had serious mental illness resulting from the defendant's physical and sexual abuse of her. Defense Presentation: Defense counsel immediately began to investigate the violent nature of the sexual assault by going to the scene and gathering data about the history of the relationship between the defendant, his sister, his mother and the alleged victim and her mother. Defense counsel also obtained the discovery from the prosecutor, which included all police reports and forensic interviews of the alleged victim. Defense counsel also investigated the alleged victim's history of mental illness and subpoenaed records from her school, from her pediatrician, and from the three psychiatric medical providers that documented her lack of vaginal and anal injuries, her lack of conduct and behavior which would be consistent with abuse and her history of mental illness that pre-dated the allegations. Instead, the victim was obsessed with TV crime dramas and she and her mother hated the defendant's family. After presenting their case to the state that the allegations were false, the state elected not to proceed due to their belief that they could not prove their case at trial.,

2016

2013 Charges Dismissed Prior to Trial: Aggravated Sexual Battery:Prosecution's Case:The defendant penetrated the anus of another student with a mop handle while in the gymnasium showers. He was facing a mandatory sentence of 25 in prison with no probation or parole.Defense Presentation:Following Defense Counsel's intensive review of the medical records, consultation with medical experts (a forensic pathologist and a colon-rectal surgeon), and interviews of witnesses, Defense Counsel was able to demonstrate that the mop handle did not penetrate the anus of the other student. The defendant pleaded guilty to misdemeanor assault charges and did not have to register as a sex offender.,

2013

2014 Charges Dismissed Before Trial: Sexual Battery, False Imprisonment:Prosecution's Case:The defendant assaulted one of his employees multiple times over an extended period of time. He made sexual comments to her, groped her butt, and forcefully fondled her breasts.Defense Presentation:The defendant adamantly denied any wrongdoing. He believed the employee was setting up a civil lawsuit against him. In fact, she had hired a civil attorney. Mr. Sheffield investigated the employee extensively and learned that she had filed suit previously against an apartment complex several years earlier, regarding burn injuries her daughter sustained, but lied in the course of the medical treatment of her daughter. Mr. Sheffield obtained the former suit and medical records and interviewed the medical providers. Documents revealed that she first told nurses she didn't see what happened, but later changed her statement, stating she witnessed her daughter touch an exposed outlet. The woman was also living in the United State illegally and using a stolen Social Security number, unbeknownst to the defendant who was paying employment taxes on the SSN. The woman was trying to become a US citizen, something the defendant had done lawfully, under a provision in the law that helps victims of violence get citizenship. The state would not dismiss the charges. Mr. Sheffield was prepared for trial.Shortly before trial, however, the state interviewed several witnesses identified by the defense and another employee of the defendant. That employee confirmed Mr. Sheffield's beliefs that the woman planned to have the defendant arrested so she could bring a lawsuit against him. The state immediately chose to dismiss the charges.,

2014

2013 Charges Dismissed After Warrant: Aggravated Assault with Intent to Rape:Prosecution's Case:The defendant assaulted a woman by tackling her to the ground, punching her in the face, and threatening to rape her.Defense Presentation:Following Defense Counsel's investigation of facts, working with medical experts, preparation of case for trial, and presentation of evidence to the District Attorney, the District Attorney agreed in presentation of case to Grand Jury to include evidence from defendant's investigation. The Grand Jury dismissed all charges against the defendant.  ,

2013

2016 Dismissal Before Warrant (Florida) on Anal Rape Charge:  Prosecution's Case: The alleged victim was the 12-year-old son of the defendant's on-again, off-again girlfriend. The boy alleged the defendant sexually abused him over the course of 2 years at various locations. The abuse included inappropriate touching of his penis at the defendant's apartment and forced penetration of his anus by the defendant's penis at the boy's home and in a department store dressing room at the mall. The boy said he did not make an outcry right away because he was afraid, but, when he did outcry, his mother filed for warrants and also a protective order against the defendant. The defendant was facing Life in prison and Sex Offender registration. Defense Presentation to Authorities: In preparing for and then conducting the protective order hearing, the defense team learned there was no physical evidence and no reported physical injuries to the boy or his rectum, something forensic medical experts ultimately concluded was inconsistent with the allegations. Additionally, other family and friends recounted how the boy's conduct during the time of the allegations was consistent with not being abused at all, rather, he showed normal, loving behavior toward the defendant, something psychological experts concluded was inconsistent with the boy being abused by the defendant.Defense counsel was able to use their investigation coupled with medical and psychological expert opinion and the testimony from the protective order hearing to convince police that defendant had been falsely accused. The defense worked jointly with police and presented their case to the District Attorney office. He was never arrested.,

2016

2014 Dismissal of Charges Prior to Arrest: Rape (5 victims): Prosecution's Case:The defendant, a university student, sexually assaulted five women: two girls were violently raped and three girls were groped on their breasts and vaginas. Defendant was facing a mandatory term of 25 years in prison, up to Life, and a lifetime on the Sex Offender Registry if he ever got out of prison.Defense Presentation:The defendant adamantly denied to defense counsel that he forced himself on anyone. The investigation into each girl revealed that several girls had mental issues and were seeking attention. No girl ever reported the defendant for violent or assaultive behavior until they were publicly asked by police. One alleged rape victim used the false allegation to heel her fractured relationship with her boyfriend because she had cheated on him with the defendant. The other alleged rape victim who stated the defendant raped her 11 times was a lesbian who was "trying" intercourse with the defendant. She was angry about their break up and jealous. Psychological testing revealed the defendant was not a dangerous sexual predator or into sexual violence. After 4 months of intensive investigation and testing, defense counsel met with the chief of police. He chose not to arrest the defendant and closed his investigation. The University suspended but did not expel the defendant.,

2014
Representative Clients:
Clients include former and current members of the military, the elderly, the mentally ill, teenagers, students, parents of children falsely accused of sexual abuse in the context of divorce or custody battles, school officials, principals, law enforcement officers, state officials, corporate CEOs, physicians, attorneys, judges, city-council members, and Grammy award-winning artists.
Other Outstanding Achievements:
Trial Judge Grants Defendant's Request To Admit Expert Testimony On Internet Sexual Behavior

,

2013

Internet Sting Operation Charges Dismissed One Week Before Trial

,

2013

Shaken Baby Murder Charges Dismissed After Week One of Trial

,

2014

Sheffield Obtains New Trial For Man Convicted of Murder

,

2014
Educational Background:
National Criminal Defense College

,

2010

Georgia State University College of Law

,

2005

Clemson University, Bachelor of Science

,

1995

NHTSA: DUI Detection & Standardized Field Sobriety Testing Training and Course Completion

,

2013
Industry Groups
National Association Of Criminal Defense Lawyers; Georgia Association Of Criminal Defense Lawyers; N
Additional Sources of Information About Jason B. Sheffield
Show More
Jason B. Sheffield:
Last Updated: 9/3/2020