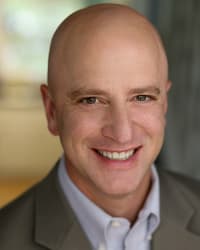 The Law Office of Alan J. Levine
Practice Areas: DUI-DWI, Criminal defense, Appellate; view more
Licensed in Georgia since: 2006
Education: Emory University School of Law

Selected to Super Lawyers: 2022 - 2023

Free Consultation
The Law Office of Alan J. Levine
219 Roswell St NE
Marietta, GA 30060
Visit website
Details
Alan Levine is the owner and lead attorney of Georgia DUI & Criminal Defense, an innovative and aggressive law firm based in Atlanta, Georgia, but serving the entire state. A top-rated trial lawyer with more than 15 years of legal experience, Alan counsels and supports the legal needs of clients accused of any and all crimes from traffic tickets, through misdemeanors, to the most serious of felonies. Additionally, Alan takes on select criminal and civil appeals, and constitutional and civil rights cases.
A former prosecutor and judge with the Cobb County Solicitor General and Magistrate Court respectively, Alan thoroughly understands the criminal justice system. Thus, he is able to plan and carry out highly effective defense strategies for even the most difficult cases. Over the years, Alan has achieved a long record of successful client outcomes. Both within the legal community and without, Alan has earned a reputation for professionalism and integrity.
To date, Alan has earned consistent top peer ratings through Martindale-Hubbell, and he was selected for inclusion in 2022 Georgia Super Lawyers. He has also holds a "Superb" rating on Avvo where he has received glowing testimonials, as well as referrals, from clients and their family.
A 1991 graduate of the Georgia Institute of Technology, Alan worked as a high school math and science teacher for 12 years before deciding to pursue his legal career. He attended Emory University School of Law and obtained his Juris Doctor degree in 2006. 
Alan has several publications to his credit, both professional and literary, and he gives lectures and seminars before various professional groups around Metro Atlanta. He is a member of the Georgia Tech Bar Association, the Cobb County Bar Association, the State Bar of Georgia, and serves on the board of Mentoring for Leadership. He is a member of Leadership Cobb Class of 2022. In the past, he served on the boards of Sober Streets as well as the Marietta City Schools Board of Education.
Practice areas
Criminal defense: DUI/DWI, Criminal defense, Appellate, Constitutional law, Criminal defense: white collar
Focus areas
DUI/DWI, Arrest & arraignment, Assault & battery, Criminal fraud, Criminal law, Drug & alcohol violations, False accusations, Felony, Juvenile delinquency, Misdemeanor, Motor vehicle offenses, Murder, Probation, Sex offenses, Tax evasion, Theft, Traffic violations, Criminal domestic violence, Appeals, White collar crime, Criminal law - federal
50% Criminal defense: DUI/DWI

20% Criminal defense

10% Appellate

10% Constitutional law

10% Criminal defense: white collar
First Admitted: 2006, Georgia
Professional Webpage: https://www.gaduilaw.com/
Verdicts/Settlements:
DUI DISMISSED: Our client told us she wasn't driving, yet was charged for DUI. We called the 911 caller who reported the accident outside his home where the car had crashed into a telephone pole. Sure enough, the 911 caller ran outside and saw the car just seconds after hearing the impact. He reported a black male was driving the vehicle. But our client, though she had been in the car, was a white female and sitting in the back of the car. There had not been enough time for the driver and our client to change positions prior to the 911 caller witnessing the wreck's aftermath. So why did the Cobb County Police Officer cite our client with a DUI? That's a longer story than there's room for here, but we worked with the Cobb County Solicitor to review the evidence we had uncovered. We got the result we and our client wanted - a Nolle Prosequi (Latin for "will not pursue" - aka a dismissal). And, our client's arrest record for this incident was restricted.
DUI Less Safe Reduced to NO POINT VIOLATION with NO PROBATION: In a case that started in Kennesaw Municipal Court in Cobb County, we moved the matter to Cobb County State Court, Marietta, Georgia. While our client may have been intoxicated, there was no proof via a test of her blood, breath, urine or other bodily substance. What we were able to show was that the reason for the initial stop of our client was suspect - the officer alleged an improper use of her vehicle's horn and failure to maintain lane. By the time we were through, we had the case reduced to a zero-point, Basic Rules / Too Fast for Conditions ticket with no fine, no jail time, and early termination of probation. Which, because our client took our advice and completed several tasks, means she will not have any probation. This case took a long time to work out. But we never stopped working for our client.
FELONY DRUG CHARGE REDUCED TO MISDEMEANOR POSSESSION: We took a case in Cobb County Superior Court for the felony level drug charge of trafficking. We believed our client was being severely overcharged given the facts of the case. After much hard work, we were able to convince a fair-minded prosecutor to see the case our way. The result? Our client plead to a misdemeanor marijuana possession charge which was wrapped up as a package deal with his probation revocation. He'll be released from the Cobb County Adult Detention Center soon to be with his wife and child. 
DUI AND HIT & RUN CHARGES DISMISSED: In a case that began in the City of Kennesaw Municipal Court, our client's sister called as soon as the arrest for a DUI and Hit and Run occurred. The sister reported that there was concern our client's drink had been spiked by the date rape drug, Gamma Hydroxybutyrate (GHB). Attorney Alan Levine responded that as soon as she was released from jail, the young woman who suspected she'd been poisoned must immediately go the hospital and get her blood tested. Sure enough, her blood test showed indicators of GHB poisoning. We took the affidavits of two emergency room doctors from Wellstar Kennestone Hospital and submitted them to the prosecuting attorney, along with our client's medical records. But the city prosecutor was not amenable to dismissing the case. Therefore, we demanded a jury trial and moved the case up to the State Court of Cobb County in Marietta, Georgia. We showed our evidence to the Solicitor General and, rather than subjecting our client to the stress and additional cost of a jury trial, all charges were dismissed before the case was even accused. Without instructing our client to go get that blood test, there would not have been the needed evidence to secure a dismissal. Additionally, our client's record will be expunged.
LICENSE RESTORED AFTER 20 YEARS: What do you do if you used to live down in Dooly County, Georgia and now can't get a driver's license in your new state of Nevada because of something that went wrong twenty years ago, and both the Georgia court and police department down in Dooly that should oversee the issue no longer exist? Who do you call when court officials, Department of Driver Services personnel, and even other lawyers, aren't able to help? You call Georgia DUI & Criminal Defense – The Law Office of Alan J. Levine – and let Alan get to work. Our client now has his license back.
WARRANT APPLICATION DISMISSED: In a case before Cobb County Magistrate Court, our client was facing an application for a criminal arrest warrant to issue against her for allegedly keeping a car on which she had stopped making payments under OCGA §16-9-51. She had bought a car from a predatory lender. And sure enough, with a few months of purchase, the car broke down, leaving her stranded on the roadside. But even though the car was returned to the seller, that seller still sought a warrant for our client's arrest. And they would have gotten it, too. But we showed up to Court and objected to the hearsay evidence the seller tried to present. The magistrate judge denied the application. If you're facing issuance of a criminal warrant, don't just turn yourself in and get a criminal arrest record. In Georgia, let Alan work to get the warrant quashed before a judge even signs it!
HORIZONTAL GAZE NYSTAGMUS EVIDENCE SUPPRESSED: In an evidentiary hearing in Fulton County State Court on the admissibility of the Horizontal Gaze Nystagmus (HGN) evaluation, attorney Alan Levine cross-examined the arresting officer and convinced the Judge the performance of the test deviated from the standards of the National Highway Traffic and Safety Administration to such a degree it had no evidentiary value. The motion to suppress this evidence was granted and a key element of the State's prosecution was excluded. Though it's sometimes beneficial to let in otherwise bad evidence and let the jury see police errors, here it was decided better to get rid of problematic parts of the video prior to any trial. 
ADMINSITRATIVE LICENSE SUSPENSIONS (ALS) LIFTED: In cases out of Bartow and Cobb County, Georgia, and the city of Kennesaw, Georgia, our clients faced Implied Consent license suspensions of their driving privileges based on the allegations they had not submitted to the State test of their breath, blood, urine or other bodily substance. The arresting officers gave each a Department of Driver Services Form 1205 (DDS 1205) as a temporary license, and then sent their regular, hard plastic, Class C Georgia Driver's License to the Department of Driver Services (DDS) to be suspended. Each faced a year-long suspension of their driving privileges. We appealed the suspension requests, scheduled hearings, and proactively reached out to the officers to negotiate resolutions. The officers all agreed to our requests, and the Administrative Law Judge (ALJ) at the Office of State Administrative Hearings (OSAH) granted our withdraw motions. So, our clients, without agreeing to plead to any particular charges, have no suspension of any type (no Ignition Interlock Device, no Limited Permit), and get to keep driving.
UNDERAGE DUI PER SE REDUCED: In a tough Cobb County State Court case in Marietta, Georgia, our young college student client made a serious mistake one night. But, we believe a young person's bad judgement doesn't have to mean they shouldn't get a second chance, even while being held accountable. In Georgia, if you are under the age of 21, the permissible Blood Alcohol Content level (BAC) to be considered DUI Per Se isn't anything above 0%, but anything equal to or above 0.02%. In this instance, it wasn't even close. The reason the officer made the initial traffic stop - failure to maintain lane - was clearly visible on the dashcam video, our client was honest about consuming alcohol, and the test result from the blood draw came back high. We evaluated the gas chromatography results for issues, but were not able to find any weaknesses in the Georgia Bureau of Investigation's toxicology report. So, we went to the prosecutor and advocated hard for our client. We pointed out that, in spite of their mistake, our client had been proactive in following our advice since hiring us. They did everything we told them to do to put themselves in a more favorable position. Even though it was a tough sell, in the end, we got our client a second chance and they will avoid a DUI conviction.
FELONY THEFT BY RECEIVING REDUCED: In a case that could have been prosecuted as a Burglary (a felony level crime) with a sentence of several years in prison on the line, we instead successfully worked the case out as a misdemeanor Theft by Receiving plea in Cobb County Superior Court. This allowed our client both to keep their gun permit, but most importantly, to stay out of further post-arrest jail or prison. With moderate sentence terms - including no fine - our client has the opportunity to be done with misdemeanor probation in 18-months. 
Bar/Professional Activity:
Cobb Bar Association Board of Trustees

,

2020

President Cobb Bar Business Law Section

,

2019
Office location for Alan Levine
219 Roswell St NE
Marietta, GA 30060
Phone: 470-863-3565
Selections
Super Lawyers: 2022 - 2023
Additional sources of information about Alan Levine
Attorney resources for Alan Levine