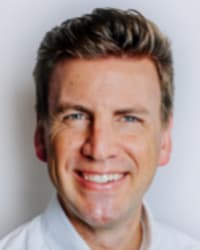 Law Office of Jordan Van Matre
Practice Areas: Personal Injury, Criminal Defense, Appellate; view more
Licensed in Georgia since: 2010
Education: Liberty University School of Law

Selected to Rising Stars: 2020 - 2023

Free Consultation
Law Office of Jordan Van Matre
18 Atlanta St
Suite 300
McDonough, GA 30253
Visit website
Details
Attorney Jordan Van Matre is the founder and owner of The Law Office of Jordan K. Van Matre, P.C., in McDonough, Georgia. A top-rated trial attorney with more than eight years of legal experience, Mr. Van Matre represents the rights and interests of clients throughout Henry County and the surrounding areas of the Atlanta metro region who have legal needs involving any of the following:
· Criminal defense, including DUI/DWI, murder, armed robbery, child molestation, drug possession, manslaughter, and all other types of felonies and misdemeanors
· Personal injury and wrongful death claims arising from car accidents, trucking accidents, dog bites, slip-and-fall accidents and other preventable tragedies
· Appeals
Throughout the course of his career, Mr. Van Matre has achieved considerable success advocating on behalf of the accused as well as for his plaintiff clients dealing with highly complex legal issues that affect their lives, their families, and their future. From his aggressive approach at obtaining the best possible outcomes for those he serves, he has achieved a trial success rate of more than 95%.
Recognized for his exemplary professionalism and outstanding legal abilities, Mr. Van Matre has received numerous accolades from his peers along with excellent client ratings on AVVO and many positive testimonials and referrals from his satisfied clients.
A 2007 graduate of the University of Mobile, Mr. Van Matre obtained his Juris Doctor from Liberty University School of Law in 2010, where he won the Area Award for alternative dispute resolution. In 2008, he was the Champion in the American Bar Association's Moot Court Competition and placed as National Semi-Finalist in the competition in 2009.
Mr. Van Matre is an active member of the Henry County Bar Association, the American Bar Association and the State Bar of Georgia, and he serves as Executive Officer of The Henry Players, Inc., a performing arts theatre in McDonough.
Practice areas
Personal Injury - General: Plaintiff, Criminal Defense, Appellate
Focus areas
Criminal Law, Motor Vehicle Accidents, Personal Injury - Plaintiff, Premises Liability - Plaintiff, Sex Offenses
70% Personal Injury - General: Plaintiff

20% Criminal Defense

10% Appellate
First Admitted: 2010, Georgia
Professional Webpage: http://jvm-law.com/about/
Educational Background:
Double Major in Political Science and Humanities, with Minor Degree in Religion. Cum Laude. President of Young Republicans Club. President of Political Science Club. Vice President of Student Government Association Junior and Senior Year. Internship with then Senator Jeff Sessions.
Other Outstanding Achievements:
I successfully argued and took a case to the Georgia Supreme Court. Clients were pulled over for minor traffic violation. Officer examined their licenses, during which time a drug dog conducted a free air sniff. Drugs were found. The Trial Court suppressed the evidence. As a prosecutor, I appealed. The Court of Appeals affirmed the Trial Court's ruling. I petitioned or cert, which was granted. My work and legal research and briefs were used to ultimately persuade the Georgia Supreme Court that the search was lawful because it occurred during a time when police were engaged in activity that was within the scope of permissible police encounters in the context of a traffic stop. However, I had already entered into private practice at the time of oral arguments.

,

2015
Pro bono/Community Service:
Took case pro bono for convicted sex offender. Client was 21 at time of offense, a female, and truly a victim of her circumstances. She originally pled guilty for an offense that arose because she was dependent on a wealthier man who was bidding her to perform certain acts for money and drugs. She stayed in and out of prison, probation, and parole on unrelated charges. She was classified as a level two sex offender. I challenged the classification, and the SORRB affirmed. We appealed that decision to the Fulton County Superior Court, and won. She was reclassified as a level one offender. We then successfully had her removed from the sex offender registry after a two year battle. This was pro bono work.

,

2016

"Team Jesus" - Jail Ministry I am volunteering as a minister and teacher for inmates at the Henry County Jail. 
Special Licenses/Certifications:
Bill Daniels Trial Advocacy Graduate

,

2017

Certified by the Georgia Public Defender Standards Counsel to defend Death Penalty cases

,

2018

Admitted to the United States Supreme Court Bar

,

2018

Georgia Association of Criminal Defense Lawyers

,

2016
Videos:
This is a firm-profile video for the personal injury practice of The Law Office of Jordan K. Van Matre, P.C.

,

Firm Profile, the Law Office of Jordan Van Matre

,

Personal Injury, Plaintiff Lawyer, Trial Lawyer, Car Accident, Trucking Accident, Dog Bite

,

2018
Scholarly Lectures/Writings:
I was asked by Judge Studdard - the author of the book, to contribute any forms I had that may be helpful to the practice of criminal law. I included a special demurrer to an indictment with which I had great success with, as well as a Petition for Removal from the Sex Offender Registry, and a Petition for Judicial Review of Sex Offender Classification. The works were published in the 2019/2020 edition.

,

Author of three criminal forms published in "Daniels" Georgia Criminal Trial Practice Forms, 2019-2020 ed., Ben W. Studdard.

,

Special Demurrer to Indictment, Petition for Removal from Sex-Offender Registry, Petition for Judicial Review of Sex-Offender Classification

,

"Daniels" Georgia Criminal Trial Practice Forms, 2019-2020 ed., Ben W. Studdard.

,

Criminal Law

,

2019
Honors/Awards:
I was selected as a "2020 Rising Star" by Super Lawyers. 

,

"Rising Stars" - Super Lawyers

,

Super Lawyers

,

2020
Bar/Professional Activity:
State v. Williams, 2020. Successfully Prosecuted and won a Motion to Suppress without the benefit of discovery. Successfully established the police had no probable cause to contact my client or search him in the manner they did. 

,

2020

Admission to the United States Supreme Court. Applied and became a member of the United States Supreme Court. Sworn in before the justices in Washington D.C. upon motion to Chief Judge Roberts

,

2018

The Atlanta Lawyers Club

,

2019

Georgia Association of Criminal Defense Lawyers ("GACDL")

,

2016

11th Circuit Court of Appeals. Became a member of the 11th Circuit Court of Appeals

,

2014

United States District Court, Middle District of Georgia. Barred in 2014

,

2015

United States District Court, Northern District of Georgia. Became barred by the Federal District and Bankruptcy Courts of the Northern District of Georgia

,

2010

Georgia Supreme Court. Became a member of the Supreme Court of Georgia

,

2012

Court of Appeals for the State of Georgia. Barred in 2012.

,

2012

Georgia State Bar. Admitted to the practice of law in the State of Georgia

,

2010
Verdicts/Settlements:
Warehouse Trip-and-Fall. Client was a day-worker at a warehouse through a staffing agency. She followed other workers and a manger through the crowded warehouse, ultimately tripping on a errantly laid pallet. She gashed her head open and suffered a blow-out orbital fracture. Insurance company denied our claim before seeing the demand. We sent a $500,000 demand, which was then accepted by their attorney. 

,

2023

Dog Bite. Client was a delivery driver who was following the delivery instructions of the home-owner when she was attached by the family dog. The client suffered a bad bite wound that required debridement of dead skin and permanent scarring. Settled the case after law suit for $135,000. 

,

2023

Premises Liability - Broken Ankle. Client was visiting a friend at a run-down housing development. The drainage system was clogged with debris from lack of care and attention. There was also poor lighting. Client stepped in a mudhole that was filled with water because he could not see it. He suffered a broken ankle. After disputed liability and a contested mediation, we settled for $165,000. 

,

2022

Fractured Vertebrae, Car wreck. Client was passenger in a friends car when the friend lost control and flipped it. Client suffered a fractured vertebrae, which healed over time with a brace and therapies. We were able to get her $300,000.00.

,

2023

Tumlinson v. Dix, Habeas Pre-Trial Appeal. We alleged client was denied bail unconstitutionally. Litigated two separate motions to recuse, and then was finally before a judge with no conflicts. That judge dismissed without a hearing, finding client was not entitled to habeas relief. Appealed to Supreme Court, which reversed the habeas court and remanded. 

,

2020

Client 1: Was credibly accused of taking a picture of his daughter's friend while at a sleep-over. Family man who was terrified of what such an accusation might do. I contacted detective and persuaded him to hold off while I investigated. I took phone and had it forensically investigated and could prove no photos were taken during the girl's time frame - and argued it was likely a dream.  Detective closed case without arrest.  Client 2: - Client was accused and arrested for Rape of his grocery-store co-worker girlfriend. I was able to get him a bail, and then investigated the text messages / emails which showed the girl just had "buyers remorse" about hooking up with him in the Kroger parking lot. I persuaded prosecutors to drop charges and not indict him - saving him from years of torment.  Client 3: Client - federal clearances working for FAA - found out his girlfriend was cheating. They got in a spat and he went into kitchen - emotional and distraught. He pulled a kitchen knife and looked upset - his brother tried to take it from him and got cut by accident. He was arrested and accused of two counts of Aggravated Assault. Because of his job - he needed total dismissal. I gave him a plan (community service, anger management, etc) and obtained victims statements that he didn't intentionally do anything. Prosecutor dismissed the charge. 

Client tripped on decrepit stairs at landlord's house - breaking her ankle. Obtained a limits settlement of $100,000 after locating the owner in Texas. 

70 year old man riding his bike was clipped by a motorist - flipped over and crushed his hip. Full hip replacement. Got his health insurance to pay for it and obtained a $125,000 settlement for him within 60 days. 

Carter et. al. v. Jewell. Client, a mother, her friend, and Client's minor daughter were hit head on by an at-fault driver. Totaled the car and caused terrifying injuries and emotional distress to all involved. Clients transported to hospital. Successfully obtained policy limits on all available insurance policies for tortfeasor and a favorable amount on UM. Total settlement was over $94,000 for client, over $55,000 for child, and over $40,000 for friend/passenger. 

,

2020

Confidential Parties - Client v. Major Telecommunications Client. Client was young adult female who went to phone store to have phone upgraded. Store worker took charge of her phone to transfer data, and having gained access to it, searched through client's photos and found private photos of client which depicted client in a nude or sensuous fashion. Worker emailed these to himself. Client was alerted to this fact through cloud system and contacted our office. We submitted a demand under a theory of invasion of privacy and master/servant. Obtained a confidential settlement that far exceeded client's expectations. 

,

2020

Bruce v. Too, 2019. Represented passenger in rear-end collision. Client suffered torn rotator cuff. Obtained policy limits of $125,000 and negotiated her bills so she could obtain her surgery. 

,

2019

State v. Sherry Hall, 2020. Represented former police officer who was charged, arrested, indicted, and tried for 11 counts related to the State's claim that she staged an "officer involved shooting" that was made up. She was charged with 4 counts of felony false statement, four counts of violation of oath predicated on those false statements, and other felonies. She was sentenced to 38 serve 15 - with no application of merger or rule of lenity. I filed a motion for new trial and to modify sentence, arguing, among other claims, that prosecution of VOO was vague, and that the trial court failed to properly merge and apply ROL. I also argued that her Garity rights were violated. Negotiated a resolution to permit a new trial, and enter a plea to two counts - one felony false statement and one other felony. 10 serve 5, credit for time served. She should be out in 20 months. 

,

2020

Cook v. Too, 2019. Represented driver of vehicle rear-ended by at-fault driver. Soft Tissue Injuries. Obtained policiy limits settlements on at-fault policy and UM, total of $125,000.00

,

2019

Cochran v. Cochran, 2018. Represented ex-wife of plaintiff, who sued her in contempt of original divorce decree that required her to make monthly payments to him and other matters. Successfully argued that the divorce agreement was null and void because it was not approved by the bankruptcy court for my client, who was at the time in a chapter 13 bankruptcy. Trial Court agreed with our argument and my client prevailed.

,

2018

Woodall v. Johnson, Appeal. Represented client Beau Woodall in petition by ex-wife's husband to terminate his rights and adopt the child. Trial court granted the petition over our strenuous objection and amply proved case. Appealed to the Court of Appeals, who reversed the trial court's decision.

,

2019

Ronnie Goins v. Benjamin Summerfield. Soft-Tissue Injury from head-on collision. Settlement of $50,000.00.

,

2017

State vs. David Watts, 2018 Verdict of Not Guilty, Aggravated Child Molestation and related charges. Client accused of abusing step-granddaughter in the home. Outcry was made to child's mother, who had also been allegedly abused by Defendant when the mother was younger. At trial, evidence was admitted against Defendant that he had engaged in three separate similar transactions with adolescent girls, had been charged, and convicted or entered pleas. These witnesses testified against him at trial. Through use of expert testimony, client testimony, and persuasive theory of the case, we successfully persuaded the jury that he was not guilty. Verdict of Not guilty on all counts.

,

2018

State v. Sean Evans, 2018 Criminal Jury Trial on murder and related counts. Verdict of guilty to reduced charge of Voluntary Manslaughter. Indigent Client represented on appointed basis. Client was involved in a "gang-on-gang" shooting. Client admitted to being involved, confessed to shooting. Through careful cross examination and expert witnesses, we argued self-defense, as there was a confirmed "hit" on the client's life. After a week-long jury trial, client was convicted only of manslaughter. Successfully argued that the felony murder conviction merged into the manslaughter conviction for a lower and parolable sentence.

,

2018

State v. Keisha Wingfield, 2018 Criminal Jury Trial on traffic offense in Gwinnett County. Verdict: Not Guilty. Client given traffic citation after being in an accident that was not her fault. Despite being on dash cam of passerby, State would not dismiss. Conducted jury trial, verdict of not guilty in 25 minutes.

,

2018

State v. John Chris Christopher, 2018. Hung Jury, Aggravated Child Molestation reduced to simple battery. Client was accused by two step-daughters of abuse during five year period of time. Client hired separate lawyer, conducted inconclusive polygraph. Client retained our firm. We prosecuted a special demurrer to the date range of the indictment, and successfully quashed the first indictment. The second indictment actually narrowed the date range to a specific date for one offense, for which Defendant had solid alibi. We prosecuted a motion to declare the rape shield statute unconstitutional, and permit questioning into the victims character. All were denied. Conducted 10-day jury trial, with extensive witnesses and expert testimony, and powerful client testimony, and obtained a hung jury of 11-1, 11 for Not Guilty. Mistrial declared, and negotiated a plea to simple battery on new accusation with no sex offender registration, no fine, and no jail. Client reunited with family.

,

2018

Barbara Watts v. John Doe. Hit-and-Run Driver, Settlement. Client injured in severe hit-and-run accident. At-fault driver fled the scene. Client obtained $50,000 settlement for soft-tissue injuries.

,

2018
Office location for Jordan Van Matre
18 Atlanta St
Suite 300
McDonough, GA 30253
Phone: 678-759-2427
Selections
Rising Stars: 2020 - 2023
Additional sources of information about Jordan Van Matre
Attorney resources for Jordan Van Matre