Haynes M. Studstill
Top rated Personal Injury attorney in Valdosta, Georgia
Studstill Firm, LLP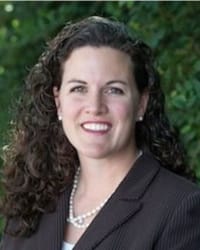 Studstill Firm, LLP
Practice Areas: Personal Injury
Licensed in Georgia since: 2007
Education: Mercer University Walter F. George School of Law
Languages Spoken: English, French, Spanish

Selected to Super Lawyers: 2018 - 2019, 2021 - 2024

Selected to Rising Stars: 2014 - 2017
Details
Haynes Studstill is an accomplished attorney representing individuals and families across Georgia in personal injury and wrongful death cases.  A native of Rome, Georgia, she earned her Bachelors Degree cum laude from Vanderbilt University and her Juris Doctor magna cum laude from Mercer University's  Walter F. George School of Law. 
After practicing law in Atlanta for a large, international law firm, Haynes partnered with her father-in-law, Daniel Studstill, to open the Studstill Firm, LLP.  Joined in 2013 by her husband, Justin Studstill, the firm has established a reputation for impressive results on behalf of clients injured in serious car, truck, and motorcycle accidents as well other catastrophic events.
Haynes believes that the best legal representation is the result of excellent communication with clients, a thorough knowledge of the law, and a commitment to work tirelessly to obtain justice. 
First Admitted: 2007, Georgia
Professional Webpage: https://www.studstillfirm.com/attorneys/haynes-m-studstill/
Honors/Awards:
Legal Elite, Georgia Trend Magazine

,

Legal Elite

,

Georgia Trend Magazine

Rated 10.0/10.0, AVVO
Educational Background:
Vanderbilt University, B.S., Human & Organizational Development, cum laude

,

1998
Scholarly Lectures/Writings:
Pro bono/Community Service:
Our law firm sponsors an annual car seat safety check event in connection with National Child Passenger Safety Week in September every year. Trained safety seat inspectors from the Georgia State Patrol, as well as the Lowndes County Sherrifs Office and the Valdosta Police and Fire Departments are on hand to check car seats and answer parents' questions. We invite the public to stop by and have their car seats checked for recalls, secure installation, and proper fit for their child. As injury lawyers, we see all too often the devastating effects of car crashes, particularly when children are involved. Proper car seat use is our best tool to protect children in a crash. We feel that promoting proper car seat use and awareness of laws and guidelines surrounding car seat use can prevent tragedy.

,

2013

Spoke to the students at Georgia Military College (Valdosta) on Constitutional Law issues in a civil practice during Constitution Week. I spoke on the importance of the Constitutional right to a trial by jury and the recent medical malpractice caps instituted with SB3 and struck down by the Georgia Supreme Court in the Nestlehutt decision.

,

2013

Each year, I devote a significant amount of time to helping those in need of legal help without charging a fee, either because they cannot pay it or simply because it is the right thing to do under the circumstances. For example, I helped a young family avoid eviction for not paying rent when their aparment was filled with mold and their landlord refused to do anything about it earlier this year. They used their rent money to pay for doctors visits and medication for their children who had become sickened by the mold. We don't have a formal pro bono program in South Georgia where we live and practice law, but we still find ways to help people and give a portion of our time when we aren't getting paid for it.

Haynes serves on the Board of Directors for SafeKids Worldwide - Lowndes County, Georgia Coalition. SafeKids is a nonprofit organization dedicated to preventing childhood injuries and deaths.

,

2014
Verdicts/Settlements:
$1,230,000.00 settlement of products liability/motor vehicle collision case involving faulty mobile home transport trailer tires that set off a chain of events concluding in the death of the truck driver who was on the side of the road changing the tires.

,

2019

$500,000 policy limit recovery for a young mom who was serioulsy injured when the pickup truck she was riding in flipped over.

,

2019

$5 million settlement of a wrongful death case involving a young mother who was killed when a tractor trailer ran a stop sign.

,

2019

$500,000.00 settlement for a woman who was injured when a tractor trailer ran into the vehicle she was riding in.

,

2011

$200,000.00 recovery for a child who broke her shoulder in a motor vehicle collision caused by a tractor trailer

,

2011

$11.5 million on a complex motor vehicle accident case where the injured person sustained a traumatic brain injury and will require care for life

,

2015

$175,000.00 settlement pre-suit in a products case agains the manufacturer of a deer stand that collapsed while the hunter was in it, causing him to fall 20 feet to the ground

,

2012

$400,000.00 pretrial settlement for a nurse who tripped and fell on a box in a convenience store and broke her knee and her elbow

,

2016

$2,000,000.00 settlement from a tractor trailer company for the death of a young child on the eve of trial.

,

2011

$150,000.00 policy limits settlement before trial for a woman who tore her rotator cuff in a motor vehicle collision; highest offer pre-suit was $15,000.00

,

2011

$2 million policy limits settlement for a young couple whose car was t-boned by a semi-truck driver that ran a stop sign causing severe injuries to both of them. 

,

2017

Confidential 7-figure settlement just days before the start of trial for the death of an elderly gentleman in a motor vehicle collision caused by a tractor trailer.

,

2010

$355,000.00 pre-trial settlement of a motor vehicle collision case resulting in a shoulder injury

,

2013

$550,000.00 settlement against a third party responsible for injuries to a gentleman who fell through a roof of a building

,

2009

$1.1 million settlement of a motor vehicle collision case at a railroad crossing

,

2014

$242,500.00 settlement for a woman who was injured when she fell in a large box store chain

,

2012

$375,000.00 settlement in a motor vehicle collision resultin in serious personal injuries

,

2015

$176,000.00 pre-suit settlement in the death of a child riding a bicycle and hit by a speeding motor vehicle in front of his home

,

2010

$450,000.00 pre-trial settlement for a man whose foot was badly injured when a box truck ran a stop sign

,

2016

$160,000.00 policy limits settlement for a child hit by a car when it swerved off the road, causing her to break her collar bone

,

2012

$900,000 settlement of a Dram Shop case where a bar overserved a patron who drove away from the bar and caused a wreck that killed a woman. 

,

2018

$1,800,000.00 settlement from a tractor trailer company for a collision resulting in death.

,

2011

$250,000.00 settlement in a premises liability case for a teenager who was injured in a fall

,

2014

$975,000.00 settlement for a gentleman who sustained a brain injury when he fell off of a stair landing that did not meet code requirements.

,

2013

$575,000.00 pre-suit settlement of a house fire case

,

2014

$425,000.00 settlement above the policy limits for a young man who was injured in a collision with a drunk driver

,

2010

$1.8 million pre-suit settlement for family members injured when a pickup truck ran a stop sign. 

,

2014

$200,000.00 settlement pre-suit for a woman who fell and broke her shoulder in the parking lot of a fast food chain restaurant

,

2013

$500,000.00 policy limits settlement on the death of a teenager riding a skateboard in the road 

,

2016

$172,500.00 settlement pre-suit in a case involving a child getting hit by a car while riding a four-wheeler. Liability was disputed.

,

2013

$1.5 million settlement of a products case resulting in death

,

2017

$2,000,000.00 settlement from a tractor trailer company for the injuries to a young mother on the eve of trial.

,

2011

$150,000.00 policy limits settlement for a woman who fractured her cervical spine in a collision caused by a drunk driver

,

2011

$993,000.00 settlement for an elderly woman who was severely injured by a tractor trailer on the interstate.

,

2009

$535,000.00 policy limits settlement of a motor vehicle collision case resulting in the death of an elderly gentleman

,

2014
Bar/Professional Activity:
President of the Alapaha Judicial Circuit Bar Association

,

2020

President of the Georgia Association of Women Lawyers-Valdosta Chapter

,

2017

Haynes has been active as a board member of The Verdict, the quarterly publication of the Georgia Trial Laywers Association, for over 6 years.

,

2009
Selections
Super Lawyers: 2018 - 2019, 2021 - 2024
Rising Stars: 2014 - 2017
Additional sources of information about Haynes M. Studstill
Attorney resources for Haynes M. Studstill