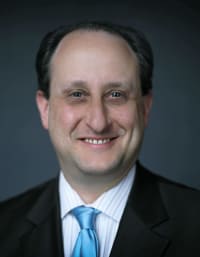 Freeman Mathis & Gary, LLP
Practice Areas: Insurance Coverage
Licensed in Illinois since: 2005
Education: University of Illinois College of Law

Selected to Super Lawyers: 2016 - 2024

Selected to Rising Stars: 2012 - 2013, 2015
Details
Jonathan L. Schwartz is the chair of the firm's Cyber Risk Coverage practice. His practice extends to insurance coverage litigation and counseling across many product lines, including primary and excess commercial general liability, professional liability, errors and omissions (E&O), directors and officers (D&O) liability, municipal and law enforcement liability, commercial property, business auto and cargo liability, employer's liability, and employment practices liability insurance policies. A mainstay of Jonathan's practice is extracontractual actions against insurers, and with a nationwide focus, his clients include myriad property and casualty insurers from coast to coast. In addition to his insurance coverage work, Jonathan's extensive experience includes defending media liability and intellectual property litigation and E&O claims against insurance agents and brokers.
As a former staff attorney at the Illinois Appellate Court, Jonathan brings a significant understanding of appellate strategy and the appeals process to all of the work, and frequently represents and counsels clients in appellate matters. He has handled more than 25 appeals throughout his time in private practice. Jonathan's background also includes working as in-house counsel at a captive coverage firm for a major insurance company. This experience provides him with an insider's perspective and specialized knowledge of performance expectations and the intricacies of the insurer-insured relationship.
A prolific speaker and writer on recent developments affecting the insurance industry, Jonathan frequently authors articles for publications such as New Appleman on Insurance and DRI's The Voice and For the Defense, and is a commentator for Mealey's Litigation Report: Insurance Bad Faith. Jonathan is also the regular host of Goldberg Segalla's Timely Notice podcast, the insurance industry's on-the-go source for sharp takes and expert analysis of the latest trends, breaking news, and sea-changes in global insurance law and the insurance marketplace.
First Admitted: 2005, Illinois
Professional Webpage: https://www.fmglaw.com/lawyers/jonathan-schwartz/
Honors/Awards:
Martindale-Hubbell Peer Review Rating: AV Preeminent

,

Martindale-Hubbell

Best Lawyers in America, Insurance Law, 2018-22,

Best Lawyers in America

Illinois Super Lawyers (Insurance Coverage), 2016-21,

Illinois Super Lawyers

Illinois Super Lawyers, Rising Stars 2012–2013, 2015 (Insurance Coverage) ,

Rising Stars

,

Illinois Super Lawyers

Leading Lawyers "Emerging Lawyer" — Computer and Technology Law; Insurance, Insurance Coverage, and Reinsurance Law; 2018 to present

,

Emerging Lawyer

,

Leading Lawyers
Pro bono/Community Service:
George Washington University Luther Rice Society Advisory Council: Member, 2012–2014

University of Illinois College of Law Alumni: Board Member, 2011–2013

George Washington University Chicago Alumni Club: Co-Chair, 2009 – 2012

Assistant Coach of the Whitney Young Magnet School Policy Debate Team: Assistant Coach,  2011–12

Orchard Park Townhome Association: Former President 
Bar/Professional Activity:
State Bar of Wisconsin

Defense Research Institute Insurance Law Committee: Vice Chair, 2020 to present Insurance Industry Advisory Board: Chair, 2016-2020 DRI Insurance Roundtable: Chair, 2019; Vice Chair, 2018 Insurance Coverage Practice Symposium: Chair, December 2014 Insurance Coverage and Claims Institute: Vice Chair, April 2014 Insurance Law Committee's Advertising Injury and Personal Injury Subcommittee: Chair, 2011–15 Insurance Law Committee Steering Committee, 2010 to present
Educational Background:
University of Illinois College of Law, magna cum laude, Juris Doctor, 2005-Journal of Law, Technology & Policy, Recent Developments Editor -Frederick Green Moot Court -Rickert Award for Excellence in Legal Publications  ,

2005

George Washington University, Elliot School of International Affairs, cum laude, Bachelor of Arts, Double Major in International Affairs and History, 2002   -Varsity Policy Debate: Captain  ,

2002
Scholarly Lectures/Writings:
"Law Firm, Interrupted: Business Interruption Claim Strategies for Your Practice," (Co-Presenter), ALI CLE Webinar, September 30, 2020,

Co-Presenter

,

Law Firm, Interrupted: Business Interruption Claim Strategies for Your Practice

,

ALI CLE Webinar

,

2020

"Good Faith Claim Handling and Adjustment of Business Interruption Claims in a COVID-19 World" (Co-Presenter), DRI webinar, August 11, 2020

,

Co-Presenter

,

Good Faith Claim Handling and Adjustment of Business Interruption Claims in a COVID-19 World

,

DRI webinar

,

2020

Regulatory Estoppel Does Not Invalidate the Virus Exclusion,

Co-Author

,

"Regulatory Estoppel Does Not Invalidate the Virus Exclusion"

,

Law360

,

2020

"Public Nuisance Claims: Emerging Insurance Risks Associated with Opioids" (Co-Presenter), GS Webinar Series, November 14, 2019

,

Co-Presenter

,

Public Nuisance Claims: Emerging Insurance Risks Associated with Opioids

,

GS Webinar Series

,

2019

Co-Presenter, "A New Twist on "Additional Insured" Issues" DRI Complex Coverage Forum, Hartford, CT, November 6, 2019

,

Co-Presenter

,

A New Twist on "Additional Insured" Issues

,

DRI Complex Coverage Forum

,

2019

"Ill. Insurance Coverage Cases From 2019 Settle Key Questions," (Co-Author), Law360, December 19, 2019,

Co-Author

,

Ill. Insurance Coverage Cases From 2019 Settle Key Questions

,

Law360

,

2019

Quoted in "5 Challenges Facing Firms Trying to Boost Marketing With Tech," Legaltech News, November 11, 2019,

Quoted In

,

5 Challenges Facing Firms Trying to Boost Marketing With Tech

,

Legaltech News

,

2019

Quoted in "Insurance Appraisal Battles To Escalate After Colo. Ruling," Law360, June 26, 2019,

Quoted In

,

Insurance Appraisal Battles To Escalate After Colo. Ruling,

,

Law360

,

2019

"With Podcasts, Firms Find Effective — But Costly — Avenue to Busy Clients," Legal Tech News, June 5, 2019,

With Podcasts, Firms Find Effective — But Costly — Avenue to Busy Clients

,

Legal Tech News

,

2019

Insurance Policy Rescission Compendium (Co-Editor in Chief), DRI, March 2019,

Co-Editor in Chief

,

Insurance Policy Rescission Compendium

,

DRI

,

2019

Quoted, "Nevada Defense Breach Ruling To Tee Up Damages Battles," Law360, December 18, 2018

,

Quoted

,

"Nevada Defense Breach Ruling To Tee Up Damages Battles"

,

Law360

,

2018

Co-Author, "Defrosting Shareholder Actions for CyberInsecurity: D&O Liability for Inadequate Insurance Coverage," ABA Tort Trial and Insurance Practice (TIPS), Professional Liability Insurance Newsletter, Fall 2018

,

Co-Author

,

"Defrosting Shareholder Actions for CyberInsecurity: D&O Liability for Inadequate Insurance Coverage"

,

ABA Tort Trial and Insurance Practice (TIPS), Professional Liability Insurance Newsletter

,

2018

Quoted, "Agents Get Upper Hand In Negligence Suits With Illinois Ruling," Law360, October 22, 2018

,

Quoted

,

"Agents Get Upper Hand In Negligence Suits With Illinois Ruling"

,

Law360

,

2018

Quoted, "Ohio Top Court Nixes Easy Path on Building Defect Coverage," Law360, October 15, 2018

,

Quoted

,

"Ohio Top Court Nixes Easy Path on Building Defect Coverage"

,

Law360

,

2018

Quoted, "4 Insurance Battlegrounds to Watch in Wisconsin This Fall," Law360, August 3, 2018

,

Quoted In

,

4 Insurance Battlegrounds to Watch in Wisconsin This Fall

,

Law360

,

2018

Quoted, "Court Finds Travelers Crime Policy Covers Money Transfer Loss Due to Email Spoofing," Insurance Journal, July 17, 2018

,

Quoted In

,

Court Finds Travelers Crime Policy Covers Money Transfer Loss Due to Email Spoofing

,

Insurance Journal

,

2018

Quoted, "Impact of Court Ruling Chubb Unit's Crime Policy Covers 'Spoofed' Wire Transfer," Insurance Journal, July 9, 2018

,

Quoted In

,

Impact of Court Ruling Chubb Unit's Crime Policy Covers 'Spoofed' Wire Transfer

,

Insurance Journal

,

2018

Co-Author, "D&O Issues with Blockchain, Cryptocurrencies & ICOs" Property Casualty 360, June 26, 2018

,

Co-Author

,

D&O Issues with Blockchain, Cryptocurrencies & ICOs

,

Property Casualty 360

,

2018

Featured in "In the News," Chicago Daily Law Bulletin, May 24, 2018

,

Featured in

,

In the News

,

Chicago Daily Law Bulletin

,

2018

Co-Author, "Will You Dance With Me?: An Insurer's Duty to Initiate Settlement Negotiations," DRI's The Voice, April 11, 2018,

Co-Author

,

Will You Dance With Me?: An Insurer's Duty to Initiate Settlement Negotiations

,

DRI's The Voice

,

2018

Co-Author, "Cyberterrorism Insurance Complicated," Bus and Motorcoach News, January 14, 2018,

Co-Author

,

Cyberterrorism Insurance Complicated

,

Bus and Motorcoach News

,

2018

Presenter, "Expect the Unexpected: Damaged Windows, Unanticipated Claim Expenses, and the Dangers of the Sublimits," PLRB Large Loss Conference, Nashville, TN, November 26, 2018

,

Presenter

,

"Expect the Unexpected: Damaged Windows, Unanticipated Claim Expenses, and the Dangers of the Sublimits"

,

PLRB Large Loss Conference, Nashville, TN

,

2018

Presenter, "Trending Cyber CLaims: 2018 Be the Year of the _?" GIS Webinar, March 13, 2018

,

Presenter

,

Trending Cyber CLaims: 2018 Be the Year of the _?

,

GIS Webinar

,

2018

Co-Presenter, "Social Engineering Fraud: Cyber and Crime Coverage," Property & Liability Research Bureau 2018 Claim Conference, Orlando, FL, April 17 and 18, 2018

,

Co-Presenter

,

Social Engineering Fraud: Cyber and Crime Coverage

,

Property & Liability Research Bureau 2018 Claim Conference

,

2018

Presenter, "Cyber Claims: Exposures and Adjustments," PLRB Regional Adjuster Conference, Glendale, AZ, June 26, 2018

,

Presenter

,

Cyber Claims: Exposures and Adjustments

,

PLRB Regional Adjuster Conference

,

2018

Presenter, "Social Engineering Fraud: Masters of the Mind," DRI Northeast Regional Claims Conference, Hartford, CT, November 2, 2017

,

Presenter

,

Social Engineering Fraud: Masters of the Mind

,

DRI Northeast Regional Claims Conference

,

2017

Co-Author, "The Modern Fraudster: How Courts Are Responding to Social Engineering Fraud," Insurance Journal, November 6, 2017,

Co-Author

,

The Modern Fraudster: How Courts Are Responding to Social Engineering Fraud,

,

Insurance Journal,

,

2017

Quoted in "Actavis Ruling Bolsters Insurers in Opioid Coverage Battles," Law360, November 8, 2017,

Quoted In

,

Actavis Ruling Bolsters Insurers in Opioid Coverage Battles,

,

Law360

,

2017

Co-Author, "Illinois Biometric Privacy Suits Bring Insurance Questions," Law360, November 17, 2017,

Co-Author

,

Illinois Biometric Privacy Suits Bring Insurance Questions,

,

Law360

,

2017

Co-Presenter, "Emerging Risks for the Insurance Industry in 2018," GIS Webinar, December 12, 2017

,

Co-Presenter

,

Emerging Risks for the Insurance Industry in 2018

,

GIS Webinar

,

2017

Presenter, "Ransomware Litigation: Data Breach Notification Issues, Key Jurisdictional Differences, and Cyber Coverage Issues," ACI's Data Breach & Privacy Litigation and Enforcement Conference, New York, NY, September 29, 2016

,

Presenter

,

Ransomware Litigation: Data Breach Notification Issues, Key Jurisdictional Differences, and Cyber Coverage Issues

,

ACI's Data Breach & Privacy Litigation and Enforcement Conference

,

2016

Quoted In "Viking Pump Tops Biggest Insurance Rulings So Far in 2016," Law360, June 17, 2016,

Quoted In

,

Viking Pump Tops Biggest Insurance Rulings So Far in 2016

,

Law360

,

2016

Co-Author, "Does Broker Know Best When Purchasing Cyberinsurance?" Law360, May 10, 2016,

Co-Author

,

Does Broker Know Best When Purchasing Cyberinsurance?

,

Law360

,

2016

Co-Author, "Accessory Overload: Wearable Technology's Impact on the Insurance Industry," IN Magazine, Summer 2016,

Co-Author

,

Accessory Overload: Wearable Technology's Impact on the Insurance Industry

,

IN Magazine

,

2016

Presenter, "Ride and House Sharing: Liability Coverage," Property and Liability Resource Bureau's Western Regional Adjusters Conference, Sacramento, CA, June 21, 2016

,

Presenter

,

Ride and House Sharing: Liability Coverage

,

Property and Liability Resource Bureau's Western Regional Adjusters Conference

,

2016

Presenter, "Ransonware Litigation: Data Breach Notification Issues, Key Jurisdictional Differences, and Cyber Coverage Issues," ACI's Data Breach & Privacy Litigation and Enforcement Conference, New York, NY, September 29, 2016

,

Presenter

,

Ransonware Litigation: Data Breach Notification Issues, Key Jurisdictional Differences, and Cyber Coverage Issues

,

ACI's Data Breach & Privacy Litigation and Enforcement Conference

,

2016

Quoted In "P.F. Chang's Loss Highlights Common Holes in Cyber Coverage," Law360, June 8, 2016 ,

Quoted In

,

P.F. Chang's Loss Highlights Common Holes in Cyber Coverage

,

Law360

,

2016

Quoted In "Five Mistakes Young Insurance Attorneys Make," Law360, May 27, 2016,

Quoted In

,

Five Mistakes Young Insurance Attorneys Make,

,

Law360

,

2016

Co-Presenter, "Illinois Law Year in Review for 2015," Chicago Bar Association, January 2016

,

Co-Presenter

,

Illinois Law Year in Review for 2015

,

Chicago Bar Association

,

2016

Quoted in "7th Circ. 'Pill Mill' Ruling Ushers in Nuisance Coverage," Law360, July 20, 2016,

Quoted

,

7th Circ. 'Pill Mill' Ruling Ushers in Nuisance Coverage

,

Law360

,

2016

Presenter, "Insurance Policy Rescission: Misrepresentation Found, What Comes Next?" Client Presentation, Chicago, IL, July 25, 2018

,

Presenter

,

Insurance Policy Rescission: Misrepresentation Found, What Comes Next?

,

Client Presentation

,

2018

Co-Author, "Accessory Overload: Wearable Technology's Impact on the Insurance Industry," IN Magazine, Summer 2016,

Co-Author

,

Accessory Overload: Wearable Technology's Impact on the Insurance Industry

,

In Magazine

,

2016

Co-Author, "Does Broker Know Best When Purchasing Cyberinsurance?" Law360, May 10, 2016,

Co-Author

,

Does Broker Know Best When Purchasing Cyberinsurance?

,

Law360

,

2016

Co-Author, "Blurred Lines: Insurers Now Face Increasingly Draconian Consequences for Breaching Their Duty to Defend," Mealey's Emerging Insurance Disputes, January 21, 2016,

Co-Author

,

Blurred Lines: Insurers Now Face Increasingly Draconian Consequences for Breaching Their Duty to Defend

,

Mealey's Emerging Insurance Disputes

,

2016

Presenter, "Right of Privacy Claims," PLRB Webinar, February 2016

,

Presenter

,

Right of Privacy Claims

,

PLRB Webinar

,

2016

Presenter, "Cyberinsurance Application and Underwriting," DRI's It's Time to Buy Cyberinsurance: What You Need to Know Webinar, April 26, 2016

,

Presenter

,

Cyberinsurance Application and Underwriting

,

DRI's It's Time to Buy Cyberinsurance: What You Need to Know Webinar

,

2016
Selections
Super Lawyers: 2016 - 2024
Rising Stars: 2012 - 2013, 2015
Additional sources of information about Jonathan L. Schwartz
Attorney resources for Jonathan L. Schwartz