Kurt D. Lloyd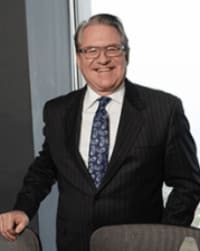 Attorney Profile
Top Rated Medical Malpractice Attorney in Chicago, IL
Phone: 312-640-0204
Fax: 312-602-3779
Selected To Super Lawyers:
2005 - 2021
Practice Areas:
Personal Injury - Medical Malpractice: Plaintiff (60%),
Personal Injury - General: Plaintiff (30%),
Personal Injury - Products: Plaintiff (10%)
Attorney Profile
Kurt Lloyd is dedicated to helping his clients recover from life changing injuries and taking back their lives. To this end, Kurt has won jury verdicts and settlements in catastrophic injury and death cases for his clients over the past 30 plus years.  He is known as a leading medical malpractice attorney.  
For example, in a labor and delivery case, he recovered a $14 million settlement for a brain damaged child. He also won a $9.7 million jury verdict against a physician on behalf of a brain damaged child. 
Kurt gives clients the personal attention they need as they move through the legal process. He is a "hands on" attorney who has devoted his legal work to helping people navigate some of the most challenging moments they have ever faced.
Kurt has a reputation for researching and hiring leading experts in their fileds to testify against physicains and hospitals, including expert physsicians who had invented a medical device or developed a surgical technique.
After 70 jury trials, Kurt wrote On Jury Selection --the first and only published book for Illinois lawyers selecting jurors.  Kurt believes:  "If you pick the wrong jury, you'll lose the trial before you start."
Kurt has received many honors including being awarded the Citation of Excellence Medal from the American Trial Lawyer's Association for his jury trial accomplishments, being listed in The National Trial Lawyers: Top 100; and being named in as an Illinois Leading Lawyers.
Mr. Lloyd became an Invited Member of the American Board of Trial Advocates, Illinois Chapter, a membership only given to trial lawyers who have completed 50 jury trials. 
White Papers
The Expert Witness' Use of hearsay Documents as the Basis for an Opinion (

2016

) - Under Wilson v. Clark, in Illinois an expert witness may testify to an opinion based on facts which are contained in hearsay documents or medical literature wichi is not admitted into evidence.  Mr. Lloyd's paper discusses an expert's use of non-substantive evidence during direct examination, e.g. medical records, deposition transcripts, policies and procedures, accident reports, industry standards and medical texts and literature.  The paper illustrates the extent to which an expert may reveal to the jury the contents of the hearsay materials upon which he reasonably relied. Lastly, Mr. Lloyd demonstrates how authoritative texts, articles and treatises may be used as the basis for an expert opinion under Anderson, including reading the contents of the published literature to the jury.
About Kurt Lloyd
Admitted: 1985, Illinois
Professional Webpage: https://www.lloydlawgroup.com/kurt-d-lloyd
Honors/Awards:
Awarded Citation of Excellence Medal for jury trial skills

, American Association for Justice,

2004

A Leading Lawyer of Illinois, Personal Injury Practice Area, Leading Lawyer's Network, Law Bulletin Publishing Co., 2004 - 2018

"Super Lawyer", Chicago Magazine, Annual Lawyer Ratings Ranking, 2008 to present.

Illinois Super Lawyer, Thomson Reuter's SuperLawyer Peer Review Rating Service, 2004 - 2018

AV Rated by Martindale-Hubbell Law Directory, 1997 to present.
Bar/Professional Activity:
Illinois Trial Lawyers Association (ITLA), Co-Chair, Continuing Education Programs, 1995, 2007

Member, American Board of Trial Advocates, 1998 to present

Illinois Trial Lawyers Association (ITLA), Planning Chair and Moderator, annual Medical Negligence Seminar, l996, 1997 and 2007

A comprehensive, peer reviewed manual on jury selection which has been endorsed by senior trial judges. 

U.S. District Court Northern District of Illinois, 1986

American Association for Justice (AAJ), Member, Leaders Forum, 2003 to 2008

Illinois Trial Lawyers Association (ITLA), Sustaining Member, 2000 to 2008

Illinois Trial Lawyers Association (ITLA), Member, Amicus Curae Committee, l999 to 2008

Member, American Society of Jury Trial Consultants

Illinois Trial Lawyers Association (ITLA), Member, Constitutional Attack Committee for Tort Reform Legislation

Florida, 1986

Seminar Planning Co-Chair, Continuing Education Programs, Illinois Trial Lawyers Association, 2007 - 2008

Illinois Trial Lawyers Association (ITLA), General Member, 1990 to 2008

Illinois Trial Lawyers Association (ITLA), Member, Medical Negligence Committee, 1990 to 2008

President's Circle, American Association for Justice, 2007 to 2008

Illinois Trial Lawyers Association (ITLA), Planning Chair and Moderator, Insurance Coverage/Bad Faith Cases, 2008

Illinois, 1985

U.S. District Court Northern District of Illinois Trial Bar, 1988

American Association for Justice (AAJ), Member, Professional Negligence practice section, 2000 to present
Pro bono/Community Service:
Amicus Curiae Counsel, Illinois Trial Lawyers Association

Endowed the Help Injured Children Foundation

,

2009

Founder, HelpInjuredKids.org
Scholarly Lectures/Writings:
On Jury Selection is the first and only published book for  use by Illinois trial lawyers during jury selection. ,

On Jury Selection

,

Trial Attorneys

,

2016

"Obstetrics: Overcoming the Proximate Cause Defenses", Illinois Trial Lawyers Association; Chicago, Illinois, December, 1996

"Damages Evidence in the Wake of the $500,000 Cap", Chicago Bar Association; Chicago, Illinois, April, 1996

"Primary Care Physician Liability: New Responsibility Under Managed Care", Illinois Trial Lawyers Association; Chicago, Illinois, April, 1996

"Plaintiff Lawyer's Perspective on Proving Surgical Errors," Invited Lecturer, Surgical Grand Rounds, Dept. of Surgery University of Chicago Hospitals, Chicago, Illinois, September, 2010

"Medical Malpractice and Tort Reform", Lawyer-Physician Debate, Loyola University, Stritch School of Medicine, Maywood, Illinois, June, 2004

The Expert Witness' Use of Authoritative Literature on Direct Examination, Tort Briefs, Illinois State Bar Association, November, 2012

Voir Dire: Scope of Juror Questioning, Objections and Challenges, Trial Lawyer's Handbook, 2011

Medical Malpractice Law Suits Against Physicians in a Major Urban City: Debunking Physician Beliefs that an Urban Venue Results in More Pro-Patient Outcomes,(Abstract accepted), American College of Surgeons, 2011

Closing Argument, Medical Negligence Trial Notebook, 2nd Edition, Illinois Trial Lawyers Association, 1999

Speaker

,

Presenting Expert Witness Opinion Testimony: Using Hearsay Documents as the Basis for an Opinion

,

2015

Moderator, Annual Statewide Medical Negligence Seminar, Illinois Trial Lawyers Association, 1995, 2005, 2008

Medical Errors Lecture, Grand Rounds, Surgery Department, University of Chicago Hospitals

,

2010

Lecturer, "Expert Witnesses—A Primer: Direct Examination of Plaintiff's Expert", Illinois State Bar Association, 2008

"The Expert Witness Direct Examination: Presenting Effective, Persuasive Testimony", Law Bulletin Seminars, Litigation Skills III, Chicago, Illinois, September, 2008

"The Plaintiff's Expert Witness: Finding and Choosing a Witness", Law Bulletin Seminars, Litigation Skills I, Chicago, Illinois, March, 2008

Lecturer, "Medical Negligence: Presenting the Plaintiff's Case", Illinois Trial Lawyers Association; Chicago, Illinois, 2007

Lecturer, "Trucking Litigation and U.S. Dept. of Transportation Regulations", Lorman Education Services; Downers Grove, Illinois, 2006

Lecturer, "Apparent Agency and Institutional Negligence", Illinois Trial lawyers Association; Chicago, Illinois, 2005

Lecturer, "Deposing Defense Witnesses", National Business Institute, Oak Brook, Illinois, 2003

Lecturer, "Tort Immunity: Updates in the Law", Illinois State Bar Association; Chicago, Illinois, 2000

Lecturer, "ACOG Bulletin No.163 and Related Obstetrical Liability Defenses," Illinois Trial Lawyers Association; Chicago, Illinois, 1999

Lecturer, "Changes in Illinois Evidence Laws", Illinois Trial lawyers Association; Chicago, Illinois, 1998

Lecturer, "Jury Instructions", Illinois Trial Lawyers Association; Chicago, Illinois, 1997

Editor, Outlines & Strategies: How to Prepare for, Take and Use a Deposition, James Publishing Co, 2001

"Medical Negligence Trials: The Opening Statement and Closing Argument", Illinois Trial Lawyers Association; Chicago, Illinois, December, 1995

"Presenting Expert Opinion Testimony: Using Hearsay Documents as the Basis for an Opinion"Illinois State Bar Association, Chicago, Illinois, September, 2014

"Jury Misconduct: Benefits & Risks of Post-Trial Juror Interviews" Panelist, Juror Deliberation and Jury Management Conference Law Bulletin Seminars, Chicago, Illinois, June, 2011

"Evidence: Proof in the Medical Negligence Case", Illinois Trial Lawyers Association; Chicago, Illinois, December, 1994

"Expert Witnesses", Illinois Trial lawyers Association; Chicago, Illinois, December, 2004

"Use of Experts in Medical Malpractice Cases", Illinois Trial Lawyers Association; Chicago, Illinois, December, 2003

"Deposition Preparation: Strategy and Techniques", Illinois Trial Lawyers Association; Chicago, Illinois, February, 1997
Verdicts/Settlements:
Hornsby v. Garbage Truck Manufacturer (name confidential) Multiple toe amputation in unguarded hydraulic mechanism. Settled $2,000,000

,

2018

Hopkins v. Westlake Hospital. $7.5 million settlement for a heart attack which was missed in the Emergency Room causing brain damage.  

Estate of Barksdale v. Horowitz, DDS, $1,000,000

Jacobs v. Kobler, MD, $900,000

Baries v. CNA Insurance Co., $1,250,000

Estate of Davis, a minor v. Toig, MD and Northwestern Memorial Hospital, $1,300,000

Tsakonas v. Lakeshore Surgery Center, et. al., $1,500,000

Sea v. Mercy Medical Center: $4.3 million medical malpractice settlement for failure to recognize subarachnoid hemorrhage causing stroke

Nancy Sea v. Undisclosed Medical Clinic and Physician, $4,200,000

Thomas, a minor v. Antony, MD, $9.7 million jury verdict against an HMO primary care physician for a mismanaged pregnancy.

Estate of Greenblatt v. Poor, MD, Verdict $1,195,000

Jacobs v. Merrill Dow Co. $5.0 million settlement for dangerously made drug vaccine.  

Morris v. Ajmere, MD, $1,000,000

Larsen-Hruby v. FCB, LTD. $1.4 Million settlement for slip and fall on dangerous premises of a diabetic patient causing loss of her foot.

Herbert, etc. v. Land Truck, Inc., $1,700,000

Thomas v. Chicago HMO: $9.7 million plaintiff's jury verdict medical malpractice for negligent prenatal care causing birth injuries

Weiner v. Pedersen, MD, Verdict: $1,575,000

Frazier v. The Limited, Inc., $420,000

Wright v. DeMir-Olson Medical Group: $6.0 medical malpractice settlement for negligent prenatal care causing birth injuries

Ross v. Lee, MD, Verdict: $837,000

Crane v. Luken, MD: $2.0 million medical malpractice settlement against neurosurgeon for negligent surgical removal of brain tumor causing stroke

Estate of Thomas, deceased v. Advocate Christ Hospital and Medical Center, $1,000,000

Estate of Morris v. University of Chicago Hospitals, $8 million settlement for the wrongful death of a single mother after surgery.

Estate of Baierle v. Matviuw, MD, $1,200,000

Sonani v. Eastwood. $5 million dollar settlement for auto negligence causing spinal injuries

Eastwood v. American International Group, $5,000,000

Vlachos, a minor v. Northwestern Memorial Hospital, et. al., $14 million medical malpractice settlement for negligent labor and delivery care causing birth injuries

,

2007

Wright v. Anderson, MD,et. al., $6,000,000

Estate of Taylor v. Chrysler Motor Co., $4,500,000

Estate of Moore v. Wrona, MD and St. Joseph's Medical Center, $2,475,000

Estate of Lucas v. Roper, MD, $1,000,000

Robertson v. Straight Line Water Sports, et. al., $1,100,000

Wiers v. Northwestern Memorial Hospital: $2.5 million settlement during trial for improper use of forceps during delivery

Barbara Jackson, a disabled person v. Westlake Hospital, $7,500,000

Hallsten v. City of Chicago, et. al., $4.3 million settlement for blind spot created in roadway at construction site

Estate of Urbanski v. Lerner, MD, $1,500,000
Educational Background:
DePaul University, Chicago, Illinois, B.A., with Honors, Major: English

,

1981
Industry Groups
American Association For Justice
American Society Of Trial Consultants
American Trial Lawyers Association
Illinois State Bar Association
Illinois Trial Lawyers Association
National Trial Lawyers Association
Additional Sources of Information About Kurt D. Lloyd
Show More
Kurt D. Lloyd:
Last Updated: 9/14/2020