Michele M. Jochner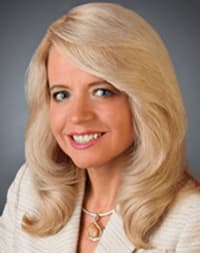 Attorney Profile
Top Rated Family Law Attorney in Chicago, IL
Phone: 312-609-5536
Fax: 312-641-6361
Selected To Super Lawyers:
2016 - 2021
Attorney Profile
Effective and winning advocacy requires specialized skills to analyze the pertinent legal issues and see the case the way trial court judges and appellate justices do. An effective lawyer must be well-versed in pertinent case law and applicable procedural rules, with the ability to identify those issues and arguments which are likely to be most successful, and to convey them persuasively. In addition, the ability to think "outside the box" and envision novel approaches is required. But, most of all, the lawyer must put the client first, listen closely and be the strong voice which tells his or her story. Ms. Jochner is such a lawyer.
Ms. Jochner served for 15 years as a judicial law clerk to two Justices of the Illinois Supreme Court: the late Hon. Mary Ann G. McMorrow and the Hon. Charles E. Freeman. During her tenure with our State's highest tribunal, she has worked on numerous high-profile matters involving cutting-edge issues of first impression, providing her with a unique breadth and depth of experience in all areas of substantive and procedural law combined with a keen understanding of the mechanics of our trial and appellate courts. Her first-hand experience and crucial insights into the State court system provide her with the basis to craft and communicate compelling legal strategy and arguments.
A recognized legal scholar, expert writer and educator to law students and attorneys, Ms. Jochner has been honored by her peers in "Best Lawyers in America," as a Super Lawyer and as a "Leading Lawyer" who ranks in the top 100 Women Consumer Lawyers in Illinois and who was profiled in the 2016 Consumer Edition of Leading Lawyers Magazine.  Ms. Jochner was also named the recipient of the 2015 Top Women Lawyers in Leadership Award by the Women's Bar Association of Illinois. She also has authored nearly 200 articles on a wide array of legal topics appearing in publications nationwide, and her two columns, "Law From a Different Perspective" and "On Appeal," have appeared regularly in the Chicago Daily Law Bulletin. In addition, she is listed in several "Who's Who" publications, and was previously recognized as one of "40 Illinois Attorneys Under 40 to Watch" by the Chicago Daily Law Bulletin. Ms. Jochner regularly speaks on legal issues to various groups across the State, including seminars on effective legal writing, appellate advocacy, and family law. In addition, for the last decade, she has appeared as part of the "Illinois Law" television broadcasts as a panelist for that series' annual review of United States Supreme Court decisions. She has also served as an adjunct professor at both DePaul University College of Law and The John Marshall Law School. In testament to her career-long commitment to legal education, the Illinois Supreme Court appointed Ms. Jochner to serve as the Chair of its Minimum Continuing Legal Education (MCLE) Board.
As a well-known leader in the Chicago legal community, she is active with many organizations, including the Chicago Bar Association (CBA), where she has served as a member of the Board of Managers and on the Executive Committee of the CBA's Alliance for Women and the Editorial Board of the CBA Record, and is also a past chair of the CBA's Committee on Public Affairs. She is similarly active with the Illinois State Bar Association (ISBA), where she is a past member of the Board of Governors, the Assembly, the Editorial Board of the Illinois Bar Journal, and the Family Law Section Council, as well as a long-time co-editor of the Bench & Bar Newsletter. She has also served on the Board of Directors of the Illinois Institute for Continuing Legal Education (IICLE), the Center for Conflict Resolution ("CCR"), as well as on three panels at her alma mater, DePaul University College of Law: the Dean's Advisory Council (which she has Chaired since 2018), The Schiller DuCanto & Fleck Family Law Center Advisory Board and the Advisory Board for the Center for Public Interest Law. She also holds several leadership positions within the Phi Alpha Delta Law Fraternity, and serves on the Leader Council for Mercy Home for Boys and Girls.
Recognizing the importance of ensuring that the future of the legal profession is in good hands, Ms. Jochner also actively mentors numerous law students at DePaul, as well as through Phi Alpha Delta. Her mentoring efforts were recognized by The Chicago Lawyer Magazine in naming her one of 2013's "Women Making an Impact."
About Michele Jochner
Admitted: 1990, Illinois
Professional Webpage: https://www.sdflaw.com/team/detail/michele-jochner/bio
Honors/Awards:
Recognized for exemplary career-long service

,

Hon. Mary Ann G. McMorrow Service to the Profession Award

, Phi Alpha Delta Law Fraternity,

2012

Best Lawyers in America - Recognized in the area of Family Law (2015-2018) Illinois Leading Lawyer - Recognized in the area of Family Law (2014-2018) and ranked in the Top 100 Women Consumer Lawyers in Illinois (2015-2016) Recognized as one of 2013's "Women Making an Impact," Chicago Lawyer magazine (2013) DePaul University College of Law Outstanding Service to the Profession Award (2013) "40 Illinois Attorneys Under 40 to Watch", Law Bulletin Publishing Co. (2004) Illinois State Bar Association, Lincoln Award Legal Writing Contest, (Record-Holding Seven-Time Recipient – 1994, 1996, 1997, 1999, 2000, 2001, 2002) Illinois State Bar Association, Recipient of Board of Governors Award for exemplary service to the profession and the Association (2009) Illinois State Bar Association, Recipient of Presidential Commendation for "Indispensable Service to the ISBA and the Profession Through Many Leadership Roles" (2007) Illinois State Bar Association, Newsletter Editor Service Award (2006 - 5 years service, 2011 - 10 years service) Phi Alpha Delta Law Fraternity, International – Recipient of the Lifetime Achievement Award from the Joseph L. Story Chapter at DePaul University College of Law (2014). Phi Alpha Delta Law Fraternity, International, Recipient of the Chicago Alumni Chapter's Hon. Mary Ann G. McMorrow Service to the Profession Award (2012) Phi Alpha Delta Law Fraternity, International, Recipient of the Chicago Alumni Chapter's Centennial Award (2012) Phi Alpha Delta Law Fraternity, International, Honored as the International Fraternity's Outstanding Alumni Chapter Justice (2010) Listed in Who's Who in the World - 16th and 18th Ed. Listed in Who's Who in America - 51st thru 58th, and 62nd thru 63rd Ed. Listed in Who's Who in American Law - 9th thru 15th Ed. Listed in Who's Who of American Women - 27th Ed.

Chair - DePaul University College of Law Dean's Advisory Council

,

2018

Recognized for exemplary mentoring efforts

,

Women Making an Impact

, The Chicago Lawyer Magazine,

2013

Recognized for exemplary career-long service

,

Board of Governors Award

, Illinois State Bar Association,

2009

Top Women Lawyers in Leadership Award

, Womens' Bar Association of Illinois ,

2015

Recognized for exemplary career-long service

,

Outstanding Service to the Profession Award

, DePaul University College of Law,

2013

Recognized for exemplary career-long service

,

"40 Illinois Attorneys Under 40 to Watch"

, Chicago Daily Law Bulletin,

2004

Feature Profile

, Leading Lawyers Magazine - Consumer Edition,

2016
Bar/Professional Activity:
Illinois Supreme Court, Minimum Continuing Legal Education (MCLE) Board, 2014-Present, Chair, 2018-Present, Vice-Chair, 2016-2018, Secretary, 2015 – 2016. Illinois State Bar Association, Elected ISBA Secretary, 2006 - 2007 Illinois State Bar Association, Elected to the Board of Governors, 2002 to 2008 Illinois State Bar Association, Member, Editorial Board, Illinois Bar Journal, 2008 to Present Illinois State Bar Association, Co-Editor, Bench & Bar Newsletter, 2001 to Present Illinois State Bar Association, Co-Editor, Trial Briefs Newsletter, 2011 to Present Illinois State Bar Association, Member, Committee on Cable Television Productions, 2012 to Present Illinois State Bar Association, Past Chair of several sections and committees, including: Solo and Small Firm Conference Planning Committee, 2004 to 2006 ISBA/CBA/IJA Joint Committee on the "Bench Raising the Bar" (Co-Chair with Justice Susan Hutchinson), 2005 to 2006 Illinois State Bar Association, General Practice, Solo and Small Firm Section Council, 2003 to 2004 Illinois State Bar Association, Board of Governors' Committee on Scope and Correlation, 2003 to 2008 Illinois State Bar Association, Allerton House Conference Planning Committee, 2007 to 2008 Illinois State Bar Association, Committee on Budget and Audit, 2006 to 2008 Illinois State Bar Association, Committee on Judicial Evaluations, 2002 to 2009 Illinois State Bar Association, Steering Committee - ISBA Judicial Independence Conference, 2007 Illinois State Bar Association, Steering Committee on Strategic Planning, 2004 to 2005 Illinois Institute For Continuing Legal Education (IICLE), Board of Directors, 2011 to Present Illinois Institute For Continuing Legal Education (IICLE), Member, Strategic Planning Committee, 2011 to Present Chicago Bar Association, Member, Executive Committee, CBA Alliance For Women, 2005 to Present Chicago Bar Association, Co-Chair, 20th Anniversary Committee, 2012 to present Chicago Bar Association Alliance for Women, Co-Chair, Women's Leadership Institute, 2011 to 2012, 2013-Present Chicago Bar Association, Co-Editor, Alliance News, 2010 to 2011 Chicago Bar Association, Chair, Advocacy Committee, 2008 to 2009 Chicago Bar Association, Co-Chair, Cross-Career Networking Committee, 2006 to 2008 Chicago Bar Association, Chair, Public Affairs Committee, 2012 to 2013, 2013 to 2014, 2014-2015 Chicago Bar Association, Member, CBA Record Editorial Board, 2008 to Present Chicago Bar Association, Member, Herman Kogan Media Awards Committee, 2008 to Present Chicago Lincoln American Inn of Court Women's Bar Association of Illinois, Elected WBAI Recording Secretary, 2007 to 2009 Women's Bar Association of Illinois, Board of Directors, 2005 to 2009 Women's Bar Association of Illinois, Co-Editor, WBAI Newsletter, 2007 to 2009 Women's Bar Association of Illinois, Chair and Creator, "Leadership Training Series" Programs, 2007 to 2008 Women's Bar Association of Illinois, Co-Chair, Joint Professional Dinner, 2006 Women's Bar Association of Illinois, Co-Chair, Reception Honoring the Career of Justice Mary Ann G. McMorrow, 2006 Women's Bar Association of Illinois, Elected by membership to the Nominating Committee, 2006 Women's Bar Association of Illinois, Co-Chair, Women With Vision Awards Committee, 2005 DePaul University College of Law Dean's Council, Board of Directors, 2008 to Present DePaul University College of Law Center for Public Interest Law, Advisory Board, 2011 to Present DePaul University College of Law Alumni Board, Board of Directors, 2005 to 2008 Phi Alpha Delta Law Fraternity, International, Assistant District XI Justice, 2011 to Present Phi Alpha Delta Law Fraternity, International, Chicago Alumni Chapter, Chair, Executive Board, 2011 to 2013 Phi Alpha Delta Law Fraternity, International, Chicago Alumni Chapter, Justice (President), 2009 to 2011 Appellate Lawyers' Association of Illinois, Co-Chair of the Membership Committee, 2015 Appellate Lawyers' Association of Illinois, Member, 2006 to Present Government Bar Association of Illinois, Recording Secretary, 2007-2008 Lawyer's Club of Chicago, Member, 2006 to 2009 American Bar Association, Member, Illinois Committee for Commemoration of the 50th Anniversary of Brown v. Board of Education, 2004 United States Supreme Court Historical Society, Member, 2000 to Present Alumni Sharing Knowledge (ASK) Mentor Network - DePaul University, ASK Mentor, 2006 to Present
Pro bono/Community Service:
Mercy Home For Boys and Girls, Leader Council, 2007 to Present Women Everywhere: Partners in Service Project, Board of Directors, 2004 to Present Women Everywhere: Partners in Service Project, Co-Chair, Appellate Court Educational Seminar, 2003 to Present Chicago Metropolitan Battered Women's Network, Board of Directors, 2005 to 2010 Chicago Metropolitan Battered Women's Network, Secretary, 2006 to 2009 Chicago Metropolitan Battered Women's Network, Annual Benefit Planning Committee, 2004 to 2011 Sun-Times Judge Marovitz Lawyers Lend-A-Hand to Youth Program, Leader for Lend-A-Hand, 2007 to 2009
Scholarly Lectures/Writings:
Moderator

,

A Conversation with Female Managing Partners

, Chicago Bar Association Alliance for Women,

2017

Panelist,  "Opportunity Knocks: Using Unbundled Services to Expand Your Practice and Help Your Clients," presented by the Chicago Bar Association, April 2017; Featured Speaker, "A History of Women in the Law," DePaul University College of Law, March 2017; Judge, Final Round of the 2016 Chicago Bar Association Moot Court Competition, November 2016; Featured Speaker, "Fee Shifting in Divorce Cases," DePaul University College of Law, October 2016; Speaker, "Special Considerations for Interlocutory Review," Illinois Appellate Practice: What Every Lawyer Should Know, hosted by the Illinois State Bar Association, April 2016; Speaker, "Geriatric Dissolution Issues," 3rd Annual ISBA Elder Law Bootcamp: Basics and Beyond, April 2016; Speaker, "Planet 50-50 by 2030:  Step It Up For Gender Equality" hosted by National Louis University in honor of International Women's Day, March 2016; Featured Speaker, "Significant Changes to the Illinois Marriage and Dissolution of Marriage Act After Public Act 99-90," Illinois Attorney Registration and Disciplinary Commission, February 2016; Featured Speaker, "Key Changes to the Illinois Marriage and Dissolution of Marriage Act for Collaborative Practitioners," Collaborative Law Institute of Illinois - Loop Practice Group, December 2015; Panelist, "Strategizing From The Start: Shaping Your Practice Early On," Women's Bar Association of Illinois/Jenner & Block, October 2015. ; Panelist, Litigation Practice 101, DePaul University College of Law, August 2015.; Moderator, "One Size Never Fits All"- A Conversation with Dr. Arin Reeves, Coalition for Women's Initiatives in The Law, May 2015.; Featured Speaker, A History of Women in the Law, DePaul University College of Law, April 2015.; Featured Speaker, The Finer Points of Legal Writing, for a continuing legal education seminar titled, "General Practice Update - 2015 Regional Event," presented by the Illinois State Bar Association, Quincy, IL, March 2015.; Panelist, "The Nuts and Bolts of Appellate Practice," presented by the Domestic Relations Committee of the Chicago Bar Association, February 2015.; Panelist, "Marketing Your Practice Through Authorships and Publications," presented by the Young Lawyers' Committee of the Black Women Lawyers' Association , Chicago, Illinois, October 2014.; Featured Speaker, "A History of Women in the Law," presented by the Arlington Heights Chamber of Commerce Professional Women's Council, Arlington Heights, IL, March 2014.; Panelist, "Transitioning from Mentee to Supervisor: Partner Responsibilities Under the Rules of Professional Conduct," presented by the American Bar Association New Partner Conference, Chicago, Illinois, February 2014.; Welcoming Remarks and Panel Moderator, Lessons in Leadership: A Conversation with Female Bar Presidents, Women's Leadership Institute of the Alliance for Women of the Chicago Bar Association, November 2013.; Testified before the Illinois Supreme Court Rules Committee on behalf of the 32,000 member Illinois State Bar Association (ISBA) on the Supreme Court's proposed amendments to Supreme Court Rule 138, September 2013.; Featured Speaker at the 2013 Annual Conference of the National Association of Administrative Law Judiciary on Guidelines for Writing Effective Decisions, September 2013.; Welcoming Speaker and Moderator, Annual CBA Public Relations Orientation Luncheon for Chairs and Co-Chairs, September 2013.; Panel Moderator, "A View From the Bench," for a CLE seminar titled "Ethics in the Electronic Age," presented by the Phi Alpha Delta Law Fraternity, June 2013.; Featured Speaker, Recent Changes to the Illinois Supreme Court Rules, 2013 Ethics Seminar sponsored by the North Suburban Bar Association, April 2013.; Featured Speaker, A History of Women in the Law, DePaul University College of Law, March 2013.; Remarks in Tribute to the late Illinois Supreme Court Chief Justice Hon. Mary Ann G. McMorrow, Phi Alpha Delta Law Fraternity Annual St. Patrick's Day Luncheon, March 2013.; Featured Speaker, Update on New Illinois Supreme Court Rules, for a CLE seminar titled, "General Practice Update" sponsored by the ISBA, Quincy, IL., March 2013.; Welcoming Remarks, CBA Public Affairs Committee Luncheon: "Maximize CBA Committee Visibility and Impact." February 2013.; "A History of Women in the Law," for a special event marking the creation of the new 23rd Illinois Judicial Circuit, Sandwich, Illinois, November 2012.; "Effective Writing for Administrative Law Judges," presented by the Chicago Bar Association in conjunction with the State of Illinois Administrative Hearings Review Committee, Chicago, Illinois, October 2012.; June 2012, Welcoming Speaker, for the Ceremonial Proceedings for the Dedication of the Honorable George N. Leighton Criminal Court Building, Chicago, Illinois.; "Women in the Illinois Judiciary," for a special event presented by the Illinois State Bar Association, Mt. Vernon, Illinois, April 2012.; "The Complete Appeal: A Practical Civil Appellate Skills Seminar," presented by Pincus Professional Education, Chicago, Illinois, April 2012.; Welcoming Speaker and Moderator for the Twelfth Annual Appellate Court Educational Seminar, presented by the Women Everywhere: Partners in Service Project, Chicago, Illinois, April 2012.; Welcoming Speaker and Moderator for a panel discussion titled, "Learning to Lead: Lessons From Winners of the American Bar Association Commission on Women in the Profession's Margaret Brent Award," presented by the Women's Leadership Institute of the Chicago Bar Association's Alliance for Women, Chicago, Illinois, March 2012.; February 2012, Welcoming Speaker and Moderator, for a continuing legal education seminar titled, "Navigating the Foreclosure Maze," presented by the Illinois State Bar Association, Chicago, Illinois.; "Recent Amendments to the Illinois Supreme Court Rules," for a continuing legal education seminar titled "General Practice Update 2012," presented by the Illinois State Bar Association, Quincy, Illinois, March 2012.; Welcoming speaker for a continuing legal education seminar titled "Collaborative Law: The Nuts and Bolts," presented by the Illinois State Bar Association, Chicago, Illinois, October 2011.; "Update on Illinois Supreme Court Rules," for a continuing legal education seminar titled "General Practice Update," presented by the Illinois State Bar Association, Galesburg, October 2011.; September 2011, Featured Speaker and Mistress of Ceremonies, "The Chicago Metropolitan Battered Women's Network Presents a Woman of Influence: Lilly Ledbetter," Chicago, Illinois.; June 2011, Faculty Presenter, "The Anatomy of a Well-Written Decision," for a continuing legal education program titled, "Second Annual Administrative Law Conference," presented by the Chicago Bar Association in conjunction with the State of Illinois Office of the General Counsel's Administrative Hearings Review Committee, Chicago, Illinois.; "Legal Writing for Illinois Attorneys," a continuing legal education seminar presented by the Illinois Institute for Continuing Legal Education (IICLE), Chicago, June 2011.; "Fourth Amendment Update: What's New in Search & Seizure Law," a continuing legal education seminar presented by the Illinois Institute for Continuing Legal Education (IICLE), Chicago, April 2011.; March 2011, Faculty Presenter, "Update on Illinois Supreme Court Rules," for a continuing legal education seminar titled "General Practice Update," presented by the Illinois State Bar Association, Quincy, Illinois.; January 2011, Faculty Presenter, "Local Courts, for a continuing legal education seminar titled Bridge the Gap for Newly-Admitted Attorneys," presented by the Practising Law Institute (PLI), Chicago, Illinois.; January 2011, Welcoming Speaker and Mistress of Ceremonies, Phi Alpha Delta Law Fraternity - Chicago Alumni Chapter Centennial Celebration, Chicago, Illinois.; "Local Courts," for a continuing legal education seminar titled, "New Lawyer Tool Kit: Basic Skills Course for New Admittees," presented by the Chicago Bar Association, Chicago, October 2010.; "The Anatomy of a Well-Written Decision," for a continuing legal education seminar titled "Illinois Administrative Law Conference," presented by the State of Illinois - Office of the General Counsel, and the Chicago Bar Association, Chicago, May 2010.; "What's Hot in Fourth Amendment Jurisprudence: Search Incident to Arrest," for a continuing legal education seminar titled, "Illinois Public Defender Association 2010 Spring Seminar," presented by the Illinois Public Defender Association, Springfield, Illinois, May 2010.; March 2010, Featured Speaker, Lawyers United to Help Haiti Rebuild: A Call to Action, Chicago, Illinois.; March 2010, Welcoming Speaker and Mistress of Ceremonies, Phi Alpha Delta Law Fraternity - Chicago Alumni Chapter Annual St. PADdy's Day Luncheon Honoring Illinois Supreme Court Justice Mary Ann G. McMorrow (Ret.), Chicago, Illinois.; March 2010, Panelist, "Advice From Chicago Area Lawyers," a program presented by the Webster Student Chapter of Phi Alpha Delta Law Fraternity, International, Loyola University School of Law, Chicago, Illinois.; Moderator, "Newly-Revised Illinois Rules of Professional Conduct: A View From the Bench", for the 3rd Annual Prof. Vincent Vitullo Ethics and Professionalism Seminar, presented by the Phi Alpha Delta Law Fraternity - Chicago Alumni Chapter, Chicago, Illinois, January 2010.; "Local Courts," for a continuing legal education seminar titled "Bridge the Gap for Newly-Admitted Attorneys," presented by the Practising Law Institute (PLI), Chicago, Illinois, November 2009.; October 2009, Featured Speaker, 2009 Unity Award Dinner and Seventh-Annual Swearing-In of Chicago-Area Bar Association Presidents, Chicago, Illinois.; October 2009, Keynote Speaker and Mistress of Ceremonies, Honorary Initiation of Hon. George N. Leighton (Ret. - U.S. Dist. Court, No. Dist. of IL), Phi Alpha Delta Law Fraternity, International, Chicago, Illinois.; Welcoming Speaker, "Explore the Possibilities: Pro Bono and Public Interest Law Placements," a program co-presented by the Phi Alpha Delta Law Fraternity - Chicago Alumni Chapter, Public Interest Law Initiative (PILI) and the Chicago Law School Consortium, Chicago, Illinois, October 2009.; "Effective Legal Writing" for a program presented by the Story Student Chapter of Phi Alpha Delta Law Fraternity, De Paul University College of Law, Chicago, Illinois, September 2009.; "An Insider's View on Effective Appellate Advocacy," for a continuing legal education seminar presented by the DePaul University College of Law, Chicago, Illinois, September 2009.; Facilitator, Illinois Supreme Court Commission on Professionalism Orientation Session for New Law Students, DePaul University College of Law, Chicago, Illinois, August 2009.; May 2009, Featured Speaker, "What's Hot in Fourth Amendment Law," for a continuing legal education seminar presented by the Criminal Law Committee of the Chicago Bar Association, Chicago, Illinois.; "Local Court Rules - Cook County Practice," for a continuing legal education seminar titled, "Basic Skills for New Attorneys," presented by the Illinois State Bar Association, Chicago, Illinois, May 2009.; May 2009, Welcoming Speaker and Moderator, Tenth Annual Appellate Court Educational Seminar, presented by the Women Everywhere: Partners in Service Project, Chicago, Illinois.; April 2009, Welcoming Speaker, "15 Years of Democracy in South Africa," a symposium presented by the Illinois Judicial Council, Phi Alpha Delta Law Fraternity - Chicago Alumni Chapter, and Chicago-Kent College of Law, Chicago, Illinois.; "An Overview of Illinois Supreme Court Practice," for a continuing legal education seminar titled, "Appellate Practice Seminar," presented by the Appellate Lawyers Association of Illinois, Chicago, Illinois, April 2009.; March 2009, Welcoming Speaker, Phi Alpha Delta Law Fraternity - Chicago Alumni Chapter Annual St. PADdy's Day Luncheon, Chicago, Illinois.; "Guidelines for Writing Effective Opinions," for a continuing legal education seminar presented by the Administrative Law Committee of the Chicago Bar Association, Chicago, Illinois, March 2009.; February 2009, Keynote Speaker and Mistress of Ceremonies, Honorary Initiation of Illinois Attorney General Lisa M. Madigan, Phi Alpha Delta Law Fraternity, International, Chicago, Illinois.; November 2008, Welcoming Speaker, 2008 Unity Award Dinner and Sixth-Annual Swearing-In of Chicago-Area Bar Association Presidents, Chicago, Illinois.; "Local Courts," for a continuing legal education seminar titled "Bridge the Gap for Newly-Admitted Attorneys," presented by the Practising Law Institute (PLI), Chicago, Illinois, October 2008.; "Persuasive Appellate Brief Writing," for a continuing legal education seminar presented by Pincus Professional Education, Inc., Chicago, Illinois, October 2008.; July 2008, Featured Speaker, "Being a Leader for the Sun-Times Judge Marovitz Lend-A-Hand to Youth Program," Fifth Annual My Hero Awards Luncheon - Sun-Times Judge Marovitz Lend-A-Hand to Youth Program, Chicago, Illinois.; June 2008, Faculty Presenter, "Hot Topics in Criminal Law," for a continuing legal education seminar titled, "Annual Meeting CLE Fest," presented by the Illinois State Bar Association, St. Louis, Missouri.; June 2008, Faculty Presenter, "Appellate Practice Boot Camp Conference: Judicial Clerks Teach the Do's and Don't's," a continuing legal education seminar presented by Pincus Professional Education, Inc., Chicago, Illinois.; "Appellate Practice Boot Camp Conference: Judicial Clerks Teach the Do's and Dont's," a continuing legal education seminar presented by Pincus Professional Education, Inc., Chicago, Illinois, June 2008.; "The Rule of Law," keynote speaker for the Law Day 2008 Luncheon, presented by the Logan County Bar Association, Lincoln, Illinois, April 2008.; Moderator, "Civility Initiatives for Civil Litigation," 2008 Allerton House Conference, presented by the Illinois State Bar Association, Starved Rock State Park, Utica, Illinois, April 2008.; April 2008, Faculty Presenter and Moderator, "Hot Topics in Criminal and Traffic Law," for a continuing legal education program titled, "Hot Topics for the General Practitioner - 2008," presented by the Illinois State Bar Association, Rock Island, Illinois. ;March 2008, Faculty Presenter and Moderator, "Criminal and Traffic Law Update," for a continuing legal education program entitled, "General Practice Update - 2008," presented by the Illinois State Bar Association, Quincy, Illinois.; March 2008, Welcoming Speaker and Moderator, "Women Lawyers' Lives in Balance: Ideas for Managing Personal Lives and Professional Careers," a seminar included as part of the "Leadership Training Series," co-presented by the Illinois State Bar Association and the Women's Bar Association of Illinois, Chicago, Illinois.; March 2008, Welcoming Speaker, Annual Installation and St. Patrick's Day Awards Luncheon, presented by the Phi Alpha Delta Law Fraternity - Chicago Alumni Chapter, Chicago, Illinois.; "Update on Healthcare and Malpractice Law," for a continuing legal education series titled, "Civil Litigation Update Teleconference Series," presented by the Illinois Institute for Continuing Legal Education (IICLE), Chicago, March 2008.; Moderator, "Diversity Training Workshop," a continuing legal education program presented by the Illinois Institute for Continuing Legal Education (IICLE), Chicago, Illinois, March 2008.; February 2008, Faculty Presenter and Moderator, "Hot Topics in Criminal and Traffic Law," for a continuing legal education seminar entitled, "Hot Topics for the General Practitioner - 2008," presented by the Illinois State Bar Association, Decatur, Illinois.; February 2008, Welcoming Speaker and Moderator, "A Path to the Corner Office - 10 Strategies for Success," a seminar included as part of the "Leadership Training Series," co-presented by the Illinois State Bar Association and the Women's Bar Association of Illinois, Chicago, Illinois.; "Effective Opinion Writing," for a continuing legal education seminar presented by the Committee on Energy and Communications Law of the Chicago Bar Association, Chicago, Illinois, February 2008.; January 2008, Welcoming Speaker, Moderator, and Panelist, "Getting Organized in 2008: Best Practices In-House and in Private Practice," presented by the Chicago Bar Association Alliance for Women, Chicago, Illinois.; Welcoming Speaker and Moderator, "Networking for Personal and Professional Advancement," a seminar included as part of the "Leadership Training Series," co-presented by the Illinois State Bar Association and the Women's Bar Association of Illinois, Chicago, Illinois, January 2008.; January 2008, Welcoming Speaker and Moderator, for the Professor Vincent Vitullo Professionalism and Ethics Seminar, presented by Phi Alpha Delta Law Fraternity - Chicago Alumni Chapter, Chicago, Illinois.;December 2007, Welcoming Speaker and Moderator, "'Too Stupid,' 'Too Emotional,' and 'Too Uncommitted': How to Overcome Stereotypes of Professional Women and Dance on Top of the Glass Ceiling Instead of Gazing Through It!" a seminar included as part of the "Leadership Training Series," co-presented by the Illinois State Bar Association and the Women's Bar Association of Illinois, Chicago, Illinois.; "Effective Opinion Writing," for a continuing legal education seminar presented by the Committee for Administrative Law Judges of the Chicago Bar Association, Chicago, Illinois, December 2007.; "Local Courts and Jurisdiction," for a continuing legal education seminar titled, "Basic Skills for New Attorneys," presented by the Illinois State Bar Association, Chicago, Illinois, December 2007.; November 2007, Welcoming Speaker, 2007 Unity Award Dinner and Fifth-Annual Swearing-In of Chicago-Area Bar Association Presidents, Chicago, Illinois.; "Local Courts," for a continuing legal education seminar titled "Bridge the Gap for Newly-Admitted Attorneys," presented by the Practising Law Institute (PLI), Chicago, Illinois, November 2007.; "Local Courts and Jurisdiction," for a continuing legal education seminar titled, "Basic Skills for New Attorneys," presented by the Illinois State Bar Association, Springfield, Illinois, November 2007.; November 2007, Faculty Presenter, "Fourth Amendment Update," for a continuing legal education seminar titled "Defending Death Penalty Cases in 2007," presented by the Illinois Institute of Continuing Legal Education, (IICLE), Fairview Heights, Illinois.; November 2007, Panelist, "Changing the Face of the Illinois State Bar Association - Running for ISBA Office," a seminar presented by the Illinois State Bar Association, Chicago, Illinois.; October 2007, Panelist, "Life After Law School - Choosing Career Paths," for a seminar presented by Phi Alpha Delta Law Fraternity, Chicago, Illinois.; "Navigating the Sea Change in Fourth Amendment Search and Seizure Cases," 3rd Annual Solo and Small Firm Conference, presented by the Illinois State Bar Association, St. Charles, Illinois, September 2007.; "Trial Workshop: Presenting an Effective Case from Start to Finish - Preserving Your Client's Rights on Appeal," 3rd Annual Solo and Small Firm Conference, presented by the Illinois State Bar Association, St. Charles, Illinois, September 2007.; September 2007, Moderator, Substantive Law Track, 3rd Annual Solo and Small Firm Conference, presented by the Illinois State Bar Association, St. Charles, Illinois.; "The Expectations of the Supreme Court of Illinois," for a continuing legal education seminar titled, "Professionalism and Civility Among Illinois Lawyers," presented by the Illinois State Bar Association, Chicago, Illinois, September 2007.; July 2007, Welcoming Speaker, 4th Annual My Hero Awards Luncheon, Sun-Times Judge Marovitz Lend-A-Hand to Youth Program, Chicago, Illinois.; "Local Courts," for a continuing legal education seminar titled "Bridge the Gap for Newly-Admitted Attorneys," presented by the Practising Law Institute (PLI), Chicago, Illinois, June 2007.; "Practice in the Illinois Supreme Court," for a continuing legal education seminar titled "Appellate Court Practice," presented by the Appellate Lawyers Association of Illinois, Chicago, Illinois, May 2007.; May 2007, Welcoming Speaker and Moderator, Eighth Annual Appellate Court Educational Seminar, presented by the Women Everywhere: Partners in Service Project, Chicago, Illinois.; March 2007, Faculty Presenter, "Hot Topics in Criminal and Traffic Law," for a continuing legal education seminar titled, "Hot Topics for the General Practitioner," presented by the Illinois State Bar Association, Quincy, Illinois.; March 2007, Faculty Presenter, "Fourth Amendment Update," for a continuing legal education seminar titled "Defending Death Penalty Cases in 2007," presented by the Illinois Institute of Continuing Legal Education, (IICLE), Chicago, Illinois.; March 2007, Welcoming Speaker and Introduction of Keynote Speaker, for a workshop seminar titled "How to Cultivate and Expand Your Network for Personal and Professional Gain," presented by the Chicago Bar Association Alliance for Women – Women's Leadership Institute, Chicago, Illinois.; January 2007, Welcoming Speaker, for a continuing legal education seminar titled "Human Trafficking," presented by the Illinois State Bar Association, Chicago, Illinois.; December 2006, Faculty Presenter, "Local Courts," for a continuing legal education seminar titled "Bridge the Gap for Newly-Admitted Attorneys," presented by the Practising Law Institute (PLI), Chicago, Illinois.; October 2006, Faculty Presenter, "Fourth Amendment Update," for a continuing legal education seminar titled "Defending Illinois Death Penalty Cases in 2006," presented by the Illinois Institute of Continuing Legal Education (IICLE), Springfield, Illinois.; September 2006, Panelist, "Alternative Law Careers," for the Law Student Forum, presented by the Asian American Bar Association and the IIT Chicago Kent College of Law, Chicago, Illinois.; September 2006, Faculty Presenter, "Criminal Law," for the 2nd Annual Solo and Small Firm Conference, presented by the Illinois State Bar Association, St. Charles, Illinois.; September 2006, Welcoming Speaker, Introduction of Keynote Speakers, and Mistress of Ceremonies, 2nd Annual Solo and Small Firm Conference, presented by the Illinois State Bar Association, St. Charles, Illinois.; June 2006, Faculty Presenter, "Top 10 Criminal Law Developments in 2006," for a continuing legal education seminar titled "Hot Topics in Legal Developments for the General Practitioner," presented by the Illinois State Bar Association, Lake Geneva, Wisconsin.; May 2006, Welcoming Speaker and Moderator, Seventh Annual Appellate Court Educational Seminar for the Women Everywhere: Partners in Service Project, Chicago, Illinois.; March 2006, Faculty Presenter, "The Fourth Amendment," for a continuing legal education seminar titled "Death Penalty Certification Program," presented by the Illinois Institute for Continuing Legal Education (IICLE), Chicago, Illinois.; "Local Courts," for a continuing legal education seminar titled "Bridge the Gap for Newly-Admitted Attorneys," presented by the Practising Law Institute (PLI), Chicago, Illinois, December 2006.; "The New MCLE Requirements," 4th Annual Student-Alumni Career Conference, DePaul University College of Law, Chicago, March, 2006.; "Effective Legal Research and Writing," Bridge the Gap Seminar for New Attorneys, Illinois State Bar Association, Chicago, January, 2006.; December 2005, Faculty Presenter, "Criminal Law Update," for a continuing legal education seminar titled "General Practice Update," presented by the Illinois State Bar Association, Chicago, Illinois.; November 2005, Welcoming Speaker, Women's Bar Association of Illinois' Women With Vision Awards Presentation, 2005 Joint Professional Dinner, Chicago, Illinois.; "Clear and Understandable Writing," Annual Meeting of the National Association of Administrative Law Judges, Chicago, November, 2005.; October 2005, Faculty Presenter, "Sorting Through the Thorny Maze of Search and Seizure Cases: What's Hot and What's Not in Fourth Amendment Law," a continuing legal education seminar presented during the Illinois State Bar Association's First Annual Solo and Small Firm Conference, St. Charles, Illinois.; October 2005, Welcoming Speaker, Introduction of Keynote Speakers, and Mistress of Ceremonies, First Annual Solo and Small Firm Conference, presented by the Illinois State Bar Association, St. Charles, Illinois.; June 2005, Moderator, "Update on Legal Developments for the General Practitioner," a continuing legal education seminar presented by the Illinois State Bar Association, Lake Geneva, Wisconsin.; May 2005, Welcoming Speaker and Moderator, Sixth Annual Appellate Court Educational Seminar for the Women Everywhere: Partners in Service Project, Chicago, Illinois.; January 2005, Moderator, Third Annual Student-Alumni Career Conference, sponsored by DePaul University College of Law, Chicago, Illinois.; January 2005, Faculty Presenter, "Effective Legal Research and Writing," for a continuing legal education seminar titled "Bridge the Gap," presented by the Illinois State Bar Association, Chicago, Illinois.; December 2004, Faculty Presenter, "Criminal Law Update," for a continuing legal education seminar titled "Update on Legal Developments for the General Practitioner," presented by the Illinois State Bar Association, Chicago, Illinois.; May 2004, Welcoming Speaker, for a continuing education seminar titled "Clearing Your Way to Closing: An Introduction For General Practitioners For Troubleshooting Issues in Residential and Commercial Real Estate Transactions," presented by the Illinois State Bar Association, Chicago, Illinois.; April 2004, Welcoming Speaker, for a continuing legal education seminar titled "A General Practitioner's Guide to Forming an Illinois Business Entity," presented by the Illinois State Bar Association, Chicago, Illinois.; April 2004, Panelist, "What's Your Size? Career Choices," presented by DePaul University College of Law, Chicago, Illinois.; Welcoming Speaker, for a continuing legal education seminar titled "What's New in Adoptions, Child Custody, Child Support and Maintenance," presented by the Illinois State Bar Association, Chicago, Illinois, March 2004.; Welcoming Speaker, for a continuing legal education seminar titled "Technology and the Law," presented by the Illinois State Bar Association, Chicago, Illinois, March 2004.; January 2004, Moderator and Panelist, ISBA Section and Committee Officers Meeting, Illinois State Bar Association, Chicago, Illinois.; December 2003, Welcoming Speaker, for a continuing legal education seminar titled "Hanging Out Your Shingle Without Hanging Yourself," presented by the Illinois State Bar Association, Chicago, Illinois.; "An Overview of Recent Illinois Supreme Court Rule Amendments," for a continuing legal education seminar titled "Professional Responsibility: New Rules and Current Issues," presented by the Illinois State Bar Association, Chicago, Illinois, November 2003.; September 2003, Welcoming Speaker, for a continuing legal educational seminar titled, "Administrative Agencies and Discrimination Claims: Causes of Action - Labor and Employment for the General Practitioner," presented by the Illinois State Bar Association, Chicago, Illinois.; June 2003, Faculty Presenter, "Criminal Law Update," for a continuing legal educational seminar titled "Hot Topics for the General Practitioner," presented by the Illinois State Bar Association, Lake Geneva, Wisconsin.; May 2003, Welcoming Speaker and Moderator, Fourth Annual Appellate Court Educational Seminar for the Women Everywhere: Partners in Service Project, Chicago, Illinois.; "Effective Decision Writing for the Administrative Law Judge," a session held during the National Association of Administrative Law Judges/American Bar Association National Conference of Administrative Law Judges Education Program, Chicago, Illinois, May 2003.; "Managed Care Liability: Case Law Update," Chicago-Kent College of Law Health Law Society Spring Conference 2003, Chicago, April 2003.; "Legal Writing: Essential Skills for the Administrative Law Judge," a session held during the Annual Meeting of the Illinois Association of Administrative Law Judges, Chicago, Illinois, June 2002.; "Civil Practice Update," a session held during a continuing legal education seminar titled "General Practice Update," presented by the Illinois State Bar Association, Chicago, Illinois, December 2001.; November 2001, Keynote Speaker, "A Day in the Life of a Supreme Court Clerk," DePaul University Business School, Chicago, Illinois.; July 2001, Keynote Speaker, "A Day in the Life of a Supreme Court Clerk," DePaul University College of Law, Chicago, Illinois.; June 2001, Faculty Presenter, "The Expanding Scope of HMO Liability in Illinois," during a continuing legal education seminar titled, "Hot Topics for the General Practitioner," presented by the Illinois State Bar Association, Lake Geneva, Wisconsin.; May 2001, Faculty Presenter, "HMO Liability Update," during a continuing legal education seminar titled, "General Practice Update," presented by the Illinois State Bar Association, Collinsville, Illinois.; Welcoming Speaker and Moderator, for a continuing legal education program titled "Federal Law, Permanency Reviews, and Administrative Hearings in Child Welfare," presented by the Illinois State Bar Association, Chicago, Illinois, March 2001.; June 2000, Faculty Presenter, "Hot Topics in Criminal, Traffic and Juvenile Justice Law," for a continuing legal education seminar titled "Hot Topics for the General Practitioner," presented by the Illinois State Bar Association, Lake Geneva, Wisconsin.; May 2000, Faculty Presenter, "Juvenile Case Law Update," for a continuing legal education program titled "Juvenile Law Practice Update," presented by the Illinois State Bar Association, Chicago, Illinois.; December 1999, Faculty Presenter, "Criminal Law Update," for a continuing legal education program titled, "General Practice Update," presented by the Illinois State Bar Association, Chicago, Illinois.; June 1999, Faculty Presenter, "Criminal Law Update," for a continuing legal education program titled, "General Practice Update," presented by the Illinois State Bar Association, Lake Geneva, Wisconsin.; February 1996, Faculty Speaker and Panelist, "The National Tort Reform Trend and Punitive Damages," a session held during the National Symposium on the Legal and Business Issues of Tort Reform, presented by DePaul University College of Law, Chicago, Illinois.;
Show More
Michele M. Jochner:
Last Updated: 9/10/2020