« Back to Results
Stephen C. Buser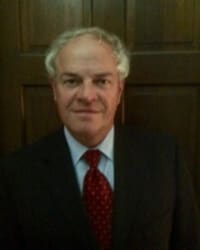 Attorney Profile
Top Rated Personal Injury Attorney in Columbia, IL
Selected To Super Lawyers:
2018 - 2021
Practice Areas:
Personal Injury - General: Plaintiff (40%),
Health Care (40%),
Personal Injury - Medical Malpractice: Plaintiff (10%),
Personal Injury - Products: Plaintiff (10%)
Attorney Profile
Attorney Stephen C. Buser is a Columbia, Illinois-based personal injury attorney with over 40 years of experience. The owner of the Law Office of Stephen C. Buser, Ltd., Mr. Buser devotes his practice to personal injury law, representing injury victims throughout Southern and eastern Illinois.
Mr. Buser is a highly experienced litigator and negotiator. He has helped the injured and their families in cases involving a wide variety of issues, including automobile accidents, animal bites, construction accidents, medical malpractice, nursing home abuse and neglect, slip-and-fall accidents, toxic torts, workers' compensation and wrongful death.
Over the years of his practice, Mr. Buser has built up a large network of professionals on whom he can rely for advice, expert testimony and rehabilitative care for his clients. His law firm staff includes a registered nurse.
Over his many years in practice, Mr. Buser has maintained an active presence in his legal community, serving in leadership positions for numerous organizations, including the Monroe County Bar Association, the Missouri Association of Trial Attorneys and the American Association for Justice. He continues to remain an active member of the Illinois State Bar Association, serving on the Tort Law Section Council.
After earning a bachelor's degree in journalism from The University of Kansas, Mr. Buser received his law degree from Saint Louis University School of Law. He is qualified to practice in Illinois and Missouri, as well as before the U.S. District Court for the Southern District of Illinois, the Illinois Supreme Court, the Supreme Court of Missouri, the U.S. Court of Appeals for the 7th Circuit and the Supreme Court of the United States.
Practice Areas
40%

Personal Injury - General: Plaintiff

40%

Health Care

10%

Personal Injury - Medical Malpractice: Plaintiff

10%

Personal Injury - Products: Plaintiff
Focus Areas
Motor Vehicle Accidents, Wrongful Death, Trucking Accidents, Premises Liability - Plaintiff, Nursing Home, Medical Malpractice, Products Liability
Selections


Super Lawyers: 2018 - 2021
Email Me
To: Stephen C. Buser
Super Lawyers: Potential Client Inquiry
Additional Sources of Information About Stephen C. Buser
About Stephen Buser
Admitted: 1978, Illinois
Professional Webpage: http://www.buserlawfirm.com/
Bar/Professional Activity:
Illinois Supreme Court, Committee on Jury Instructions Civil Cases, Member, 2006-2015

ISBA, Civil Practice and Procedure Section Council, Member, 2006-2008

ISBA, Young Lawyers Division, Member, 1980-1983

Monroe County Bar Association, Member, 1978-2017

Illinois Trial Lawyers Association, Member, 1978-2017

Seventh Circuit Court of Appeals, 1981

Western Trial Lawyers Association, Member, 2013-2017

Illinois Supreme Court, Committee on Character and Fitness, Member, 2015-2017

U.S. District Court of Southern Illinois, Lawyer Association, 2017-present

ISBA Chair, Tort Law Section Council, 1987-1988

American Bar Association Chair, General Practice Section Litigation Committee, Member, 1992-1994

Illinois State Bar Association, Civil Practice Section Council, Past Chair, 1978-present

United States District Court for the Southern District of Illinois, 1979

American Association for Justice, Member, 1987-2017

United States Supreme Court, 2005

American Association of Justice, Nursing Home Litigation Group, Member, 1999-present

ISBA, Civil Practice and Procedure Section Council, Member, 1995-1996

ISBA, Civil Practice and Procedure Section Council, Member, 2012-2013

American Association of Justice, Nursing Home Litigation Committee, Member, 2010-2017

St. Clair County Bar Association, Member, 1978-2017

Illinois Supreme Court, 1978

Missouri Trial Lawyers Association, Member, 2006-2017

Missouri Supreme Court, 1996

Illinois State Bar Association, Tort Law Section Council, Past Chair, 1978-Present
Scholarly Lectures/Writings:
"Illinois Premises Liability: Update and Review", 77 ISBA Journal Vol. 15, Illinois Bar Journal, November 1989

Missouri Association of Trial Lawyers Annual Meeting Lake Ozarks, MO June 25-28, 2015

"Jury Forms Handbook Makes Drafting Instructions Easier", 81 ISBA Journal Vol. 3, Illinois Bar Journal, March 1993

AAJ Annual Convention Montreal, Canada July 11-14, 2015

"Lawyers and Shakespeare", 82 ISBA Journal Vol. 1, Illinois Bar Journal, January 1994

"Illinois Nursing Home Litigation 2000, "Volume 88 No. 6, June 2000

Reptile in Nursing Home cases St. Louis, Missouri, October 23-24, 2015

"Illinois Nursing Home Litigation", Vol. 88, Illinois Bar Journal, June 2000

"Illinois Liability for Contact Sport Injuries," 32 Illinois State Bar Tort Trends Newsletter 3, December 1996

American Association of Justice Advanced Deposition College New Orleans, LA, January 15-18, 2016

"Division of Pension Benefits Between Parties Under the Illinois Dissolution of Marriage Act, 2 ITLA Journal Vol. 3, Illinois Trial Lawyers Journal, Spring 1981

"Strict Products Liability Litigation in Review," 70 Illinois State Bar Journal 3, November 1981

Western Trial Lawyers Association Winter Meeting, February 2016, Speaker: The Nursing Home Pressure Case Steamboat Springs, Colorado, February 18-20, 2016

"Illinois Domestic Violence Act in Review" ,5 ITLA Journal Vol. 2, Illinois Trial Lawyers Journal, Spring 1983

Illinois State Bar Association, Trial Briefs, Co-Editor, 2008-2010

AAJ Plaintiff Convention Boca Raton, FL, February 27-March 2, 2016

Illinois Trial Lawyers Association Cognitive Science Seminar, Las Vegas, NV, March 14-15, 2016

"Tort Actions for Economic Loss: The Continuing Saga of the Moorman Doctrine", 5 ITLA Journal Vol. 2, Illinois Trial Lawyers Journal, Spring, 1983

Editorial Board, The Compleat Lawyer, General Practice Section, American Bar Association, 1990-1991

AAJ Traumatic Brain Injury Seminar Charleston, SC, May 5-6, 2016

"Views from the Bench: Interview with Judge Charles Chapman", ITLA Journal, Vol. 1, Illinois Trial Lawyers Journal, Winter 1985

"An Attorney Addresses Landscape Contractors' Liability Under the Law," 30 Landscape Contractor 9, September 1989

AAJ Nursing Home Litigation Damages Seminar Nashville, TN, May 19-22, 2016

"Failure to Warn in Toxic Tort Cases", 23 Trial Magazine Vol. 10, American Association of Justice, October 1987

"Update on New, Revised, and Withdrawn Illinois Civil Jury Instructions," Illinois State Bar Trial Briefs Newsletter, Volume 53, No. 11, June 2008

"Remedies in Nuclear Radiation Litigation," American Trial Lawyers Law Student Environmental Essay contest winner, 1977

"A Primer on the Use of Structured Settlements in Litigation Practice", 11 Barrister Magazine Vol.4, American Bar Association, Fall 1984

"Fifth District Grants New Trial on Damages when Jury's Verdict is Inconsistent with the Evidence," Illinois State Bar Trial Briefs Newsletter, Volume 23, No. 5, December 2007

AAJ Nursing Home Litigation Review and Update, Santa Fe, NM, October 28 - October 29, 2016

"Update on Supreme Court Rule 220 and Petrillo", 137 Chicago Daily Law Bulletin Vol 244, December 13,1991

"The Saga of Admissibility of Vehicular Post-Collision Photographs Continues," Illinois State Bar Trial Briefs Newsletter, Volume 52, No. 7, March, 2007

''Trial Preparation Checklist for the General Practitioner", Vol. 4 The Compleat Lawyer, General Practice Section, ABA, Winter 1986

Western Trial Lawyers Association Winter Meeting, Speaker: Medication and the Practice of Law Steamboat Springs, Colorado, February 2017

"Disclosing Experts: Trial Lawyers' Bugaboo", 138 Chicago Daily Law Bulletin Vol 76, April 17,1992

"Don't Judge Juries by Political Correctness", St. Louis Post Dispatch, March 25, 1993

"Illinois Premises Liability: a New Era," 41 Illinois State Bar Trial Briefs 4, January 1996

"Structural Damage to Residential Buildings", AmJur Trial Lawyers Cooperative Publishing Vol. 15, American Jurisprudence, Fall 1994

"The Resurrection of Petrillo," 42 Illinois State Bar Trial Briefs Newsletter 4, November 1996

"TV Cameras Transform Courtroom into Circus," Monroe County Clarion Journal, November 5, 1995

"Medical and Hospital Medical Malpractice: Law and Litigation: Statute of Limitations", Callaghan and Company, 1987

"Going to Trial," Preliminary Procedural Matters and Filing Suit, American Bar Association, 1989

"Abe Lincoln: Illinois' Self-Esteem Role Model," Monroe County Clarion Journal, September 19, 1995

"New Limits on Suing for Injury", St. Louis Post Dispatch, April 4, 1995

"Notice Under Illinois Tort Law," 23 Illinois Bar Tort Trends Newsletter 3; November 1987

"Kansas Lawyer was Inspiration to Illinois Nephew," 35 Illinois Bar News 21, May 15, 1995

Anatomy of Nursing Home Malpractice, American Bar Association, Chicago, IL, March 13, 1999

"Fifth District Takes New Direction in School Tort Liability," 23 Illinois State Bar Tort Trend Newsletter 4, January 1988

"New Limits on Suing for Injury," St. Louis Post-Dispatch, April 4, 1995

Lawyers & Judges Publishing Co., Inc. L&J Nursing Home Litigation Seminar Las Vegas, NV, October 26-27, 2001

"Medical and Hospital Malpractice: Law and Litigation," Statute of Limitations, Callaghan and Company, 1987

"Duty Versus Doubt: Death Row Dilemma," St. Louis Post-Dispatch, December 19, 1993, Book Review of Execution Eve written by William J. Buchanan

Association of Trial Lawyers Education, The Ever-Changing Defendant: Holding the Nursing Home Industry Accountable Memphis, TN, October 4-5, 2006

American Association of Justice AAJ's Litigating Nursing Home Cases Seminar Austin, TX October 3-4, 2008

"Recent Trends in Tort Law," 23 Illinois State Bar Tort Trends Newsletter 2, October 1987

"What Next for the Quixotic Petrillo Doctrine?" 39 Illinois State Bar Trial Briefs Newsletter 1, September 1993

American Association of Justice AAJ's Advanced Nursing Home Seminar and Case Development College, Memphis, TN June 11-14, 2009

"Wilson v. Clark: Review and Update," 23 Illinois State Bar Tort Trends Newsletter 3, November 1987

"Lefthander International Magazine 4, July/August 1993

American Association of Justice AAJ's Litigating Nursing Home Cases Seminar Chicago, Illinois October 17-18, 2009

"Horses, Accidents and Injuries: What is the Owner's Liability?" Illinois Racing News, April 1984

"Fifth District Makes New Rule on Forum Non-Conveniens," 39 Illinois State Bar Trial Briefs 1, June 1993

American Association of Justice Establishing Corporate Negligence in Nursing Home Cases Using Cost Reports and other Financial Documents Washington D.C., June 4-5, 2010

"Illinois Animal Law and Tort Liability," 21 Illinois State Bar Tort Trends Newsletter 2, November 1985

"Jury Forms Handbook Makes Easier Drafting Instructions Easier," 81 Illinois State Bar Journal 3, March 1993

American Association of Justice Nursing Home Litigation Deposition College Washington D.C., May 10-11, 2012

"Editor's Comments on Illinois Tort Reform Act," 22 Illinois State Bar Tort Trends Newsletter 2, November 1986

138 Chicago Daily Bulletin 76, April 17, 1992

MO - CLE Head Trauma Teleconference National Business Institute, August 21, 2013

"Update on Illinois Insurance Caselaw," Illinois State Bar Policy Newsletter, March 1989

Cited by Illinois Supreme Court in Boatmen's National Bank v. Martin, 185 Ill.Dec.509, 614 NE2d 1194, June 28, 1993

American Association of Justice Litigating Nursing Home Case Las Vegas, NV, November 13-17, 2013

"Ladies and Gentlemen of the Jury", St. Louis Post Dispatch, August 8, 1994

"Making Waves: Interview with Gary Peel," 9 The Compleat Lawyer 2, Spring 1992

"Problems with Petrillo in Civil Practice," 38 Illinois State Bar Trial Briefs Newsletter 6, March 1993

Western Trial Lawyers Association Winter Seminar/Conference Speaker: Nursing Home Litigation 101 Lake Tahoe, CA, February 27-29, 2014

Editor-in- Chief, Illinois Bar Journal, 1998-2000

139 Chicago Daily Law Bulletin 95, May 14, 1993

Illinois Trial Lawyers Association Nursing Home Seminar Las Vegas, NV, March 14-15, 2014

Editor and Co-Editor, ISBA Section Council Publications for Tort Trends, Young Lawyers, Family Law and Trial Briefs

33 Illinois State Bar News 21, May 15, 1993

Missouri Association of Trial Attorneys Seminar Web Neuropsychological Diagnosis in Mild Traumatic Brain Injury, June 12, 2014

Advisory Committee, Illinois Tart Law Reports, 1987-1988

Missouri Association of Trial Attorneys Seminar Web Neuropathic Diagnosis in Mild Traumatic Brain Injury, June 12, 2014

Editorial Board, The Compleat Lawyer, General Practice Section, American Bar Association, 1990-1991

Nursing Home Litigation Illinois Continuing Legal Education Speaker: Case Intake, Experts, Jury Instructions, Common Plaintiff Theories Collinsville, Illinois, February 12, 2015

"Strict Product Liability in Review", 70 ISBA Journal Vol. 3, Illinois Bar Journal, November 1981

"Illinois Residential Burglary Statute: A Need to Redefine When an Invaded Structure is a Dwelling", 73 ISBA Journal, Vol. 5, Illinois Bar Journal. January 1985

AAJ Winter Meeting Palm Springs, CA February 21-23, 2015

"Illinois Tort Law in Review", 77 ISBA Journal Vol. 1, Illinois Bar Journal, September 1988

ITLA Spring Seminar Las Vegas, NV, March 13-14, 2015
Educational Background:
University of Kansas, BS, Journalism, 1975
Show More
Stephen C. Buser:
Last Updated: 12/29/2020