« Back to Results
Steven H. Mevorah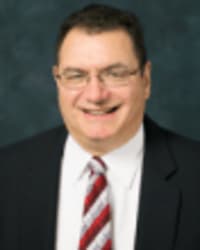 Attorney Profile
Top Rated Family Law Attorney in Lombard, IL
Phone: 630-812-0609
Fax: 630-932-9868
Selected To Super Lawyers:
2015 - 2021
Practice Areas:
Family Law (20%),
Immigration: Consumer (20%),
Workers' Compensation: Claimant (20%),
Criminal Defense (20%),
Personal Injury - General: Plaintiff (20%)
Attorney Profile
Steven H. Mevorah is the founder of Mevorah & Giglio Law Offices and began his practice in 1979 to provide a wide range of legal services to the residents of Illinois. Today, over 35 years later, from his firm's five office locations in Lombard, Bloomingdale, St. Charles, Joliet and Chicago, he proudly serves the people of DuPage, Will, Kane and Cook counties who have legal needs in the following areas:
• Family law and divorce
• Bankruptcy*
• Immigration law
• Personal injury
Mr. Mevorah began practicing law in 1979 after earning his law degree from Northern Illinois College of Law and his approval to practice in the state of Illinois. In addition to his approval to practice in front of all of Illinois' state courts, the U.S. District Court for the Northern District of Illinois and the U.S. Appeals Court for the 7th Circuit also approved him to practice law in the their courtrooms.
Since beginning his legal career, Mr. Mevorah has earned a reputation for excellence in the legal community and among his clients. He holds a "Superb" rating from Avvo, and he has received a Distinguished client-review rating from Martindale-Hubbell. In addition, the National Association of Distinguished Counsel added attorney Mevorah to its ranks, which places him among only 1 percent of the nation's most-skilled attorneys.
Mr. Mevorah is a highly valued member of the legal community on both the local and the state level. He is a member of a number of associations, including the DuPage County Bar Association and the Illinois State Bar Association.
*"We are a debt relief agency. We help people file for bankruptcy relief under the U.S. Bankruptcy Code."
Practice Areas
20%

Family Law

20%

Immigration: Consumer

20%

Workers' Compensation: Claimant

20%

Criminal Defense

20%

Personal Injury - General: Plaintiff
Focus Areas
Adoption, Alimony & Spousal Support, Child Support, Custody & Visitation, Dissolution, Divorce, Domestic Violence, Juvenile Law, Name Change, Marital Property, Naturalization & Citizenship, Criminal Fraud, Criminal Law, Debt, Drug & Alcohol Violations, Expungement, Failure to Pay Child Support, Juvenile Delinquency, Misdemeanor, Motor Vehicle Offenses, Murder, Overdrawn Bank Account, Parole, Prosecution, Sex Offenses, Theft, Traffic Violations, Criminal Domestic Violence, Assault, Motor Vehicle Accidents, Slip and Fall, Wrongful Death, Construction Accident, Sexual Abuse - Plaintiff, Trucking Accidents
Selections


Super Lawyers: 2015 - 2021
Email Me
To: Steven H. Mevorah
Super Lawyers: Potential Client Inquiry
Additional Sources of Information About Steven H. Mevorah
About Steven Mevorah
Admitted: 1979, Illinois
Professional Webpage: http://www.mevorahlaw.com/attorney-profiles/steven-mevorah
Honors/Awards:
Awards:Super Lawyers, 2015-Present Nation's Top One Percent, National Association of Distinguished Counsel, 2015 Top 100 Lawyers, The National Trial Advocates Superb Rating, Avvo
Special Licenses/Certifications:
Top Attorney Personal Injury, AVVO Rating 10.0
Bar/Professional Activity:
State of Illinois Bar

,

1979

U.S. Court of Appeals for the Seventh Circuit

,

1981

U.S. District Court, Northern District of Illinois

,

1979
Verdicts/Settlements:
MOTORCYCLE - LOW SPEED COLLISION : Mr. Mevorah's client, a motorcyclist, was stopped in traffic for a red light, and was rear-ended by an SUV at a low speed, causing the Mr. Mevorah's client to be knocked from the motorcycle and sustain a disc herniation. Despite the fact that Mr. Mevorah's client had a "fragile back", Mr. Mevorah obtained a settlement of $80,000.00 for his client.
Modification for Custody Goes Well for the Father : The Mother of a ten (10) year old child filed a petition to remove the child from the Will County area to Baton Rouge, Louisiana. The Father hired Steven H. Mevorah to resist the move, and to file a Counter-Petition for Custody. After a six (6) week trial, it was proven that the Mother's new Husband was teaching the children to be racist. Steven H. Mevorah was successful in stopping the move to Louisiana, and was also successful in transferring custody from the Mother to the Father.
MR. MEVORAH DOES INVESTIGATION AND OBTAINS A LARGER SETTLEMENT : A motorcyclist was struck by a woman making a left hand turn. Client sustained serious injuries. Despite the fact that the driver's insurance company offered the total amount of their policy of insurance of $25,000.0, Attorney Mevorah did not accept that, did an asset search of the defendant and found she owned a home. Attorney Mevorah obtained an additional $l40,000.00 from the defendant directly in addition to their insurance policy of $25,000 for a total settlement of $l65,000.00.
Computer Evidence Comes Back to Haunt the Husband : Steven H. Mevorah represented the Wife in a contested divorce. The Husband listed his assets on a Court Ordered document that was required by the Court. However, the Husband hid on the family computer many additional assets including mutual funds in many other countries that he did not disclose on the Court Ordered documents, which the Wife subsequently found. When the Husband was confronted with these hidden assets at the hearing, he admitted he lied about his hidden assets. The case eventually settled with the Husband not only accounting for the hidden assets, but paying the Wife's entire attorney's fees as a result of Steven H. Mevorah and the Wife uncovering the Husband's deception.
LEFT HAND TURN - INTERSECTION ACCIDENT - YOUNG WOMAN SUSTAINED ANKLE INJURY : Mr. Mevorah represented a young woman who sustained a significant ankle injury with resulting surgery - a lawsuit was filed, and the case was settled at a pre-trial conference for $l75,000.00.
Leg Injury Case Settles for $300,000 through Mediation: Steven H. Mevorah settled a case through mediation for a client who sustained a serious leg injury requiring surgery with insertion of a large plate and screws due to an encounter with a dog. Case settled for $300,000.,

2017

SLIP AND FALL ON ICE DUE TO AN UNNATURAL ACCUMULATION OF SNOW AND ICE : Mr. Mevorah's client sustained a fractured right arm which required two surgeries to repair as a result of slipping on an unnatural accumulation of ice on the sidewalk. Mr. Mevorah filed suit against the condominium association and negotiated a settlement at pre-trial in the amount of $l60,000.00.
Settlement of $305,000 In Paint Ball Accident: Steven H. Mevorah through mediation obtained a settlement of $305,000 for a minor plaintiff who sustained an enucleated eye due to a paintball accident.,

2017

MR. MEVORAH SETTLES CASE FOR CLIENT WITH "FRAGILE BACK" - $92,398.00 : The Defendant attempted to change lanes, striking Mr. Mevorah's client's vehicle causing the client's vehicle to leave his lane of travel, strike the curb and a telephone box. Mr.Mevorah's client sustained immediate injuries to include back and shoulder. Despite the fact Mr. Mevorah's client had a pre-existing back surgery while in the U.S. Navy and had a "fragile back", Mr. Mevorah filed suit and obtained a settlement for his client in the amount of $92,398.00.
Pedestrian Accident Case Settles for $100,000: Steven H. Mevorah secured a settlement in the amount of $100,000 for a client who was struck while a pedestrian as she was walking on the side of the road, client sustain a fracture to her leg and short term memory loss from a concussion.,

2017

FORD MOTORS PAYS $1.5 MILLION FOR DEATH CAUSED BY SLOW DEPLOYING AIRBAG : Mr. Mevorah with another attorney filed a lawsuit against Ford Motor Company, and obtained an out of court settlement of $l.5 million for client's family. A 48 year woman was killed instantly when traveling in her own vehicle and was involved in a low speed collision, the air bag deployed and broke the client's neck. The theory developed was that the air bag deployed too slowly, based upon evidence obtained from the "black box" or on board computer in the vehicle.
DEFECTIVE CHAINSAW CAUSES SERIOUS FALL AND INJURIES : Mr. Mevorah's client went to the home of the defendant to assist in trimming tree limbs. Mr. Mevorah's client was handed a saw and went up on a ladder; however, the client was not advised by the Defendant that there was no on/off switch on the saw. When the Defendant plugged in the saw, the saw turned on, Mr. Mevorah's client was startled, causing the client to fall approximately l0 feet to the ground sustaining a fractured ankle with resulting surgeries. After filing suit, and conducting discovery the case was ultimately settled for $l50,000.00 for his client.
Stellar Defense by Steven H. Mevorah Against an Order of Protection : The Husband hired Steven H. Mevorah to defend him on an Order of Protection where he was accused of violence by the Wife. Despite the fact that the Wife not only testified against the Husband, but she had an eye witness testifying on her behalf as well. Steven H. Mevorah was successful in pointing out substantial inconsistencies in the Wife's testimony and that of her eye witness that she brought to Court, the Court did not believe the Wife or her eye witness, and the Order of Protection was dismissed.
LEFT-HAND TURN CAUSES MAN TO SUSTAIN MULTIPLE INJURIES : Mr. Mevorah successfully settled a case for a client involved in an accident caused by a driver who made left hand turn in front of Mr. Mevorah's client's vehicle. Client sustained multiple injuries to his head, chest abdomen, arms, and back resulting in disc herniation and eventual back surgery. Through careful analysis and negotiation Mr. Mevorah obtained a settlement of $200,000.00 for his client.
Careful Negotiation Results in $375,000 Settlement: Steven H. Mevorah secured a settlement through careful negotiation for a minor plaintiff who sustained traumatic emotional injury while an in-patient at a hospital. Settlement was $375,000.,

2017

MR. MEVORAH SUCCESSFULLY SETTLED A BREACH OF CONTRACT CASE FOR HIS CLIENT DESPITE DAMAGING EVIDENCE AGAINST HIS CLIENT: Mr. Mevorah sued a disability insurance carrier for his client who was owed disability payments but were never paid to the client. Even though the insurance company had video tapes of the plaintiff shoveling snow by shovel, Mr. Mevorah argued that despite the fact that his client was in pain he shoveled the snow because there was no one else to shovel snow and he could not afford to hire a professional to do the job. Mr. Mevorah obtained a $260,000 settlement for the client for back disability payments which were owed to him.
Settlement of $125,000 For Client in Slip And Fall Accident: Steven H. Mevorah obtains a settlement of $125,000 for a client who was injured in a slip and fall accident at his apartment complex due to negligent snow plowing that created a hazardous condition in which the plaintiff suffered a serious injury.,

2017

DRIVER MAKES LEFT HAND TURN AND PUSHES CLIENT UP ONTO A CURB : A driver made a Left turn accident causing the Mr. Mevorah's client's vehicle to be pushed up onto a curb - exacerbation of a pre-existing back issues including cervical fusion - settled for policy limits of $50,000 from the adverse driver and $50,000 from Mr. Mevorah's client's underinsured policy of insurance for a total settlement of $100,000.00.
Trip and Fall Case Settles for $115,000: Steven H. Mevorah secured a settlement in the amount of $115,000 through mediation for a client who sustained a serious wrist and arm injury due to a trip and fall in a cemetery.,

2017

PEDESTRIAN - HIT BY PICK UP TRUCK : Mr. Mevorah working with another attorney negotiated an out of court settlement for injuries sustained by the client who was a pedestrian, and who sustained multiple injuries when he was struck by a pick up truck with a snow plow attachment, reaching a settlement in excess of $700,000.00.
Steven H. Mevorah Handles a Case of International Intrigue : Father hired Steven H. Mevorah to file a divorce from his wife and to seek an Order of Protection not allowing the Wife to take the parties' eight (8) month old daughter to the Wife's native country, India, because he feared that he would never see the child again. Unbeknownst to the Father and to Steven H. Mevorah as they were successfully obtaining the Order of Protection from the Court, the Wife was at the airport waiting to board a plane headed for India with the parties' eight (8) month old child. With multiple telephone calls made by the Father and Steven H. Mevorah, and with the help of the FBI, State Department, German Government, and the West Chicago Police Department, during the stop over in Frankfurt, Germany, on the way to India, the Wife was ordered to return the child to the Chicago area, which she did; and the Father is now seeing his child on a regular basis.
MR. MEVORAH & CLIENT STICK TO THEIR GUNS TO OBTAIN MAXIMUM SETTLEMENT : Plaintiff was a passenger in her own vehicle, vehicles entered the intersection at approximately the same time, collision resulted. Mr. Mevorah filed suit against both drivers. Mr. Mevorah's client sustained significant injury including a broken pelvis. Defendants had combined policy limits of $200,000 and both Mr. Mevorah and the client felt the case was worth more than the $200,000. The insurance companies offered $l90,000.00 and the clients upon Mr. Mevorah's advice stuck to their guns and the case ultimately settled for the entire policy limits of both drivers totaling $200,000.00.  
Steven H. Mevorah Utilizes an Unconventional Legal Theory : Steven H. Mevorah represented a Wife in a contested divorce where there was domestic violence against the Wife. Steven H. Mevorah used a novel legal theory, by filing a separate lawsuit against the Husband for battery, and once the battery case was filed, the divorce case quickly settled after that.
ELDERLY WOMAN REAR-ENDED : 76 year old woman was rear-ended and pushed into another vehicle sustaining a back injury which resulted in a lumbar laminectomy. Mr. Mevorah filed suit and obtained a settlement of $l05,000.00
Pre-Trial Conference Settles for $250,000: Steven H. Mevorah secured a settlement at a pre-trial conference in the amount of $250,000 for a minor who was riding a bicycle and was struck by an automobile. Minor plaintiff sustained serious injuries to a leg.,

2017

PEDESTRIAN CROSSES STREET WITH MINOR SON - STRUCK BY DRIVER : A pedestrian crossing the street with her minor son, was struck by a driver making a right turn, sustained ankle injury, settled for policy limits of $100.000.00.
Settlement of $100,000 Secured for Elderly Pedestrian: Steven H. Mevorah secured a settlement of $100,000 for an elderly pedestrian who was struck be a vehicle when he was crossing the street, and who sustained serious injury to his arm.,

2017
Other Outstanding Achievements:
U.S. Marine Corps, 1973-1974
Videos:
Illinois personal injury lawyers representing victims of car accidents, truck accidents, medical malpractice and property liability. Call 630-932-9100 for a free consultation. We have offices in Lombard, Bloomingdale, St. Charles, Joliet, and Chicago.

,

DuPage County Personal Injury Attorney

,

2016
Educational Background:
BS, John Jay College of Criminal Justice
Show More
Steven H. Mevorah:
Last Updated: 3/25/2021