« Back to Results
Stephen R. Elville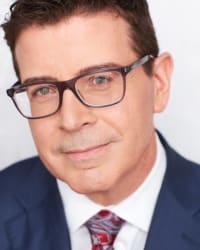 Attorney Profile
Top Rated Elder Law Attorney in Columbia, MD
Phone: 443-610-0440
Fax: 443-393-7697
Selected To Super Lawyers:
2015, 2017 - 2021
Practice Areas:
Elder Law (40%),
Estate Planning & Probate (40%),
Tax: Consumer (20%)
Attorney Profile
Managing principal attorney at Elville and Associates, Stephen R. Elville represents clients in Baltimore, Maryland, and the surrounding metropolitan area. His legal practice is focused on matters of taxation, estate administration, elder law, asset protection and estate planning. While his true love is in estate planning, he places an emphasis on matters of long-term care planning, special needs and disability planning, asset protection planning and tax planning.
Mr. Elville is admitted to practice in the state of Maryland, and before the United States Tax Court and the Maryland Court of Appeals. He attended the University of Baltimore and graduated summa cum laude with his Bachelor of Arts, then moved on to the University of Baltimore School of Law. There he graduated cum laude with his Juris Doctor and cum laude with his Master of Laws.
A member of the American Bar Association, Mr. Elville is also actively involved with the Maryland State Bar Association. With pride in the attentive service he offers, he works with families and individuals to offer peace of mind solutions to complex problems that many families deal with every day. With a personalized, unique approach, he has worked with families in crisis many times and is a level head when emotions are running high.
His practice areas also extend to the following: IRS tax controversy, Supplemental Security Income, Social Security Disability income, nursing home selection, guardianships, fiduciary representations, Medicaid planning and qualification, advance medical directives and powers of attorney. Mr. Elville has an Avvo "Superb" rating and is a member of the National Network of Estate Planning Attorneys, the National Academy of Elder Law Attorneys and the Howard County Bar Association.
Practice Areas
40%

Elder Law

40%

Estate Planning & Probate

20%

Tax: Consumer
Focus Areas
Estate Planning, Guardianships & Conservatorships, Living Wills, Power of Attorney, Probate & Estate Administration, Trusts, Wills, Tax Law
Selections


Super Lawyers: 2015, 2017 - 2021
Email Me
To: Stephen R. Elville
Super Lawyers: Potential Client Inquiry
Articles about Stephen R. Elville appearing in Super Lawyers
Additional Sources of Information About Stephen R. Elville
About Stephen Elville
Admitted: 2001, Maryland
Professional Webpage: https://elvilleassociates.com/our-attorneys/stephen-r-elvill...
Honors/Awards:
named to the Maryland Super Lawyers list

,

2018

named to the Maryland Super Lawyers list

, Super Lawyers,

2021

named to the Maryland Super Lawyers list

, Super Lawyers,

2020

named to the Maryland Super Lawyers list

,

2017

Recipient of the Mark Geraci Tax Scholarship Award

,

2001

named to the Maryland Super Lawyers list

,

2019

named to the Maryland Super Lawyers list

,

2015
Bar/Professional Activity:
National Network of Estate Planning Attorneys, Member

Maryland Court of Appeals

American Bar Association

Chair of the Elder Law and Disability Rights Section Council of the Maryland Bar

,

2018

Academy of Special Needs Planners, Member

National Association of Elder Law Attorneys (NAELA), Member

Maryland State Bar Association

Member of Brain Injury Association of Maryland

,

2020

Howard County Bar Association Estates & Trusts and Elder Law Sections, Past Chair

United States Tax Court

Maryland State Bar Association Elder Law Section Council, Member
Pro bono/Community Service:
(current) Elville Center for the Creative Arts, Inc. (non-profit) -- Founder and President

,

2014

Law Day Maryland, Chair

,

2015

(current) Charitable Gift Planning Advisory Committee for Anne Arundel Medical Center (CGPAC), Member

,

2020

Coalition of Geriatric Services (COGS), Past President

Law Day Maryland, Chair

,

2016

Law Day Maryland Chair

,

2017
Scholarly Lectures/Writings:
Formerly advised the Genworth Network

Presented to group of attorneys at Maryland State Bar Association regarding how to build a successful elder law practice from the ground up along with best practices

,

Presented to group of attorneys at Maryland State Bar Association regarding how to build a successful elder law practice from the ground up along with best practices

,

Guest Presenter

,

Maryland State Bar Association

,

2020

Lecturer at Villa Julie College

Guest Lecturer for the National Business Institute

Guest Presenter for Bloomberg BNA

,

2015
Other Outstanding Achievements:
Honored with a Feature Story about the Elville Center for the Creative Arts, Inc., in Super Lawyers Magazine -- the non-profit corporation he formed in 2014 with the mission of improving the quality of life of children of all ages by providing them the opportunity to learn music theory and application, experience cultural events related to the musical and creative arts, and to use music and the promotion of music-related activities to transcend social and economic divisions

,

2017
Videos:
Mr. Elville presents at approximately 75+ venues and webinars each year, ranging from quarterly Client Care Program continuing legal education events, special needs planning presentations at schools and symposiums, estate planning essentials workshops at various venues, quarterly estate and trust administration and trustee selection workshops, six continuing education Advisors' Forums each year for CFPs, CPAs and other professionals, and many, many more. Some of his presentations are available on the firm's YouTube Page, which can be found at the link above

,

Elville and Associates' YouTube page

,

Clients, Financial Advisors, General Public

,

2021
Newsletters:
By: Stephen R. Elville, J.D, LL.M., Principal and Lead Attorney – Elville and Associates, P.C. OK, it's time to "get real" as we used to say in the seventies. A wonderful financial advisor friend of mine, a Certified Financial Planner actually, once said to me over dinner, "Steve, you do a stellar job of educating clients and their families about estate planning, elder law, and special needs planning, but what about organization?" The dinner had been going extremely well up to that point, and I had just reached for another shrimp cocktail when he dropped this verbal bomb. Unbeknownst to him, I temporarily froze, and my mind went blank like a computer screen that has just lost power. Feeling the need to keep my composure and continue impressing my friend with my knowledge and intellectual prowess, I quickly realized that I had no good answer. After stumbling around a bit, I mumbled something about estate planning binders, thumb drives, and rooms full of file cabinets. He smiled gently and calmly said something I will never forget: "What good is education without organization?" To this day, based on my experiences with thousands of clients, I believe he was absolutely right. Organization is one of the key elements of estate planning

,

Estate Planning -- What Good Is Education Without Organization/

,

Clients, Financial Advisors, General Public

By: Stephen R. Elville, J.D., LL.M. – President and Principal Attorney of Elville and Associates, P.C. On March 7, 2020 at our recent Client Care Program continuing legal education event at Anne Arundel Community College, I stated that the SECURE Act, and the income tax ramifications it has for most of our clients (mainly, the acceleration of income tax to beneficiaries of inherited IRAs), is arguably the most important tax and asset protection issue clients have been presented with in the past 10 years. Before we go any further, amidst all the confusion there are, in my view, basically two main issues (or questions) clients and their families need to address. They are: (I) determine whether any changes need to be made to your estate planning documents (in consultation with your estate planning attorney); and (II) determine whether you wish to (or should) address the income tax and other impacts of the SECURE Act on your retirement plan assets, your non-exempt beneficiaries, and your estate plan as a whole, including the acceleration of income tax to your beneficiaries, loss of tax deferral to your beneficiaries, and potential loss of asset protection to your beneficiaries (in consultation with your financial advisor, CPA, and estate planning attorney). If you can focus on these two main overarching issues (questions), I believe you can determine what to do about the new SECURE Act law (if anything) from an estate planning and income tax planning perspective, and act accordingly with minimal confusion or anxiety. In the paragraphs below, I will try to help make sense of the SECURE Act, including what it is, who it affects, and who is exempt. After all of this is summarily explained, I will recommend certain SECURE action steps for estate planning, tax planning, and financial planning, and then I leave you with some questions that only you will be able to answer, about SECURE and whether it represents anything positive despite its negative implications for many people,

Understanding the New SECURE Act -- Incoming!

,

Clients, Financial Advisors, General Public

You are searching for a client care program (whether you know it or not). Yes, you are. Whether you are consciously aware of this or not is the purpose of this article. You do want your estate plan – your Last Will and Testament; or your will substitute, your Revocable Living Trust, to work as you intend it to. You want the terms and provisions of those documents – your documents – to accurately reflect your current thinking and address the current circumstances of your life and the lives of your family members; you want your estate plan to be updated in accordance with the latest changes in the laws, including the tax laws; and you want your financial assets – non-retirement assets such as cash in checking, savings, money market accounts, and certificates of deposit, mutual funds, stocks, bonds, real estate, tangible personal property, intangible personal property, business interests such as ownership in corporations or limited liability companies; beneficiary designated assets such as life insurance, annuities, payable on death accounts, transferable on death accounts; and retirement-type assets (also beneficiary designated) IRAs and qualified plans such as 401(k)s, Thrift Savings Plans, 403(b)s, and 457 plans – to either be intentionally controlled by the terms and provisions of your will or trust; or to intentionally not be controlled by those terms and provisions and instead flow in certain other directions – all intentionally. This intentionalism I will call it is the essence of what real estate planning is all about. Everything else concerning the subject of estate planning fades into insignificance by comparison. If you are not extremely intentional in your estate planning (and this includes elder-related planning, special needs planning, and business planning), your planning will possibly collapse. Since we know that no rational person wants his or her estate plan to risk failure, let's first remove any doubt that an estate plan can easily fail. Estate plans can collapse or fail for many reasons, but most of us do not consider just how easy it is for this to happen. Before we review several examples, let's define what estate plan collapse is by first considering what estate planning is. This is challenging because each person's estate planning goals are different and therefore each person's definition of estate planning can be different. But for our general purposes here, one general definition of estate planning might be this: estate planning is the process of disposing of my assets, to the persons or organizations of my choice, at the lowest possible cost. Notice with special emphasis the word process. Others might define estate planning as one or more of the following: ensuring that assets never go to my spouse's potential new spouse; or protecting against the new spousal elective share law; or making sure estate, gift, inheritance, and income taxes are minimized or eliminated; or protecting retirement plan asset shares and minimizing the impact of the new SECURE Act; protecting the shares of beneficiaries from the claims of creditors; planning successfully for a child or loved one with special needs; planning for a spouse with dementia; ensuring the care, safety, and well-being of parents or grandchildren; and many more. With these ideas in mind and with the knowledge that each individual will have their own definition of what estate planning is and what it means to them, let us define what estate planning carelessness is, as including but not limited to the following examples: lack of a partnership-type relationship with your estate planning attorney; estate planning equals a one-time transaction; lack of a defined process; focus of estate planning is on "documents"; no follow-up or on-going maintenance of the estate plan; no financial advisory or tax professional team; no collaboration of the advisory team; no consideration of changes in the laws; no client legal education; no consideration of unforeseen contingencies; incorrect or non-existent beneficiary designations; no proper asset alignment; lack of understanding of effects of beneficiary designating non-retirement assets; poor selection of fiduciaries; no education of fiduciaries; poor organization (and many more). Having made outlandish assumptions here about what you intuitively want, and having gone to great lengths to show that estate planning must be carefully and consistently orchestrated in order to ultimately be successful, as is further illustrated in my upcoming book, let us now get to the main thrust of this article – how to be intentional in your estate planning. More specifically, how to practice intentionalism in your estate planning

,

The Philosophy of a Client Care Program -- Intentionalism

At present there are few things more important than containing and stopping the spread of COVID-19, taking care of those who are infected, supporting doctors, nurses, other medical personnel, and hospitals, providing vital masks, ventilators, protective and other equipment that is urgently needed, and sympathizing and supporting those who have lost loved ones (in Maryland, in the U.S., and around the world). Elville and Associates urges Marylanders and any persons reading this article to adhere to CDC, national, state, and local pronouncements and policies concerning safety, social distancing, and sheltering in place as absolutely essential to saving lives and minimizing suffering. To say the least, this is a time for unity, community, action, and contemplation. For those persons who are concerned about what they and other family members need to do right now in terms of estate planning, elder care and special needs planning, and incapacity planning in the face of the increasing pandemic, the following are practical steps that may be taken by any person of reasonable intelligence, ability, and access to telephone or electronic media and communications. For clarity, I have outlined these as six-step processes

,

Practical Guidance for Estate Planning, Elder Law, and Special Needs at a Time of World and National Health Crisis - COVID-19

For most aging singles and couples, it is important to become educated about elder law-related matters as a practical necessity. But how does one become educated regarding this all too often mysterious, ambiguous, and esoteric subject matter?

,

An Elder Law Consultation -- A Way to Seek Guidance and Become Empowered

firm's semi-annual newsletter -- written, edited, and published fully in house

,

2020 Spring Edition of the Elville Benefactor

the semi-annual edition of the firm's newsletter, published, edited and written fully-in house

,

2019 Fall Edition of the Elville Benefactor

the semi-annual edition of the firm's newsletter, published, edited and written fully-in house

,

2015 Elville and Associates' Spring Newsletter

the semi-annual edition of the firm's newsletter, published, edited and written fully-in house

,

2018 Elville and Associates' Winter 2018 Newsletter

the semi-annual edition of the firm's newsletter, published, edited and written fully-in house

,

2016 Elville and Associates' Summer Newsletter

the semi-annual edition of the firm's newsletter, published, edited and written fully-in house

,

2015 Elville and Associates' Winter Newsletter

the semi-annual edition of the firm's newsletter, published, edited and written fully-in house

,

2017 Elville and Associates Winter/Spring Newsletter
Educational Background:
University of Baltimore, B.A. (Bachelor of Arts), summa cum laude

University of Baltimore, LL.M. (Master of Laws), cum laude
Show More
Stephen R. Elville:
Last Updated: 3/22/2021