R. John Naranja, MD
Top rated Personal Injury attorney in Boston, Massachusetts
Diller Law, LLP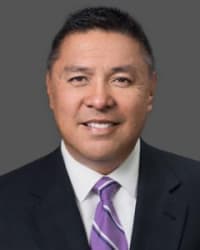 Diller Law, LLP
Practice Areas: Personal Injury
Licensed in Massachusetts since: 2014
Education: Northeastern University School of Law

Selected to Rising Stars: 2019 - 2023

Free Consultation
Diller Law, LLP
50 Congress St
Suite 420
Boston, MA 02109
Phone: 617-523-7771
Email: R. John Naranja, MD Visit website
Details
Dr. John occupies a special niche that few practicing attorneys possess—being both a doctor and a lawyer. The ability to quickly and competently navigate both the medical and legal sides of a case provides an advantage that few firms can offer.
In particular, Dr. John's journey in becoming a lawyer at Diller Law reveal the core values clients seek for their legal representation. Growing up, Dr. John was strongly influenced by his mother and father, both physicians who emigrated from the Philippines. The idea of helping those who have been injured became a passion that led to the pursuit of medicine and ultimately becoming a physician.
After obtaining his medical degree at Georgetown University and completing an orthopedic residency at the University of Pennsylvania, Dr. John served as an officer and orthopedic surgeon in the United States Air Force. He received his honorable discharge in 2001. He later developed an active practice that included treating patients who sustained orthopedic trauma, degenerative conditions, occupational impairments and sports-related injuries. Dr. John established himself as an expert through multiple publications related to orthopedic injuries and musculoskeletal conditions.
Dr. John then chose to pursue the practice of law. He obtained his law degree at Northeastern University, where he excelled and won multiple law school competitions. He then joined the Diller Law firm as an extension of his passion to help those who have become injured.
Throughout his time at Diller Law, Dr. John has distinguished himself as a passionate advocate for those who have been injured. Both lawyers and medical providers consult Dr. John. Safety and justice in this realm requires an intimate understanding not only of the legal rules that are part of our community, but also an appreciation for the effects, seen and unseen, which victims encounter from unsafe practices. Dr. John is uniquely positioned to meet these needs.
First Admitted: 2014, Massachusetts
Professional Webpage: http://www.dillerlaw.com/boston-massachusetts-personal-injur...
Scholarly Lectures/Writings:
Back and SpineExperience in the diagnosis and treatment (including surgery) for neck pain, back pain, herniated discs and compression fractures of the spine. Related publication in the medical literature: Naranja RJ, Vresilovic EJ. "Clinical and Radiographic Evaluation of Instability in Degenerative Conditions of the Lumbar Spine" in Seminars in Spine Surgery ed SW Wiesel and SD Boden; Guest editor RJ Wisneski. 1996 8:261-265 Jeff Silber, Rick Placide, Max Cohen, R. John Naranja, and Edward Vresilovic, Video-Assisted Thoracoscopic Surgery for Thoracic Vertebral Biopsy The University of Pennsylvania Orthopaedic Journal, 13: 65–69, 2000 Torg JS, Naranja RJ, Pavlov H, Galinat BJ, Warren R, Stine R. "The Relationship of Developmental Cervical Spinal Canal Narrowing to Football Injuries Resulting in Reversible and Irreversible Cord Injury: An Epidemiologic Study" Journal of Bone and Joint Surgery 1996 78A: 1308-1314 Torg JS, Corcoran TA, Thibault LE, Pavlov H, Sennett BJ, Naranja RJ, Priano S. "Cervical cord Neurapraxia: Classification, Pathomechanics, Morbidity, and Management Guidelines" Journal of Neurosurgery 1997 87:843-850MRI and Diagnostic ImagingExperience in evaluating a wide range of diagnostic modalities, including xrays, CT scans, MRI's and bone scans. Related publication in the medical literature: Rubin D, Naranja RJ, Kitay G, Kneeland B "Flexor Tendon Tears in the Hand: Use of MR Imaging to Diagnose Degree of Injury in a Cadaver Model" American Journal of Roentgen logy 1995 166: 615-620ShoulderExperience in the diagnosis and treatment of shoulder dysfunction including treatment with injections, shoulder arthroscopy and shoulder reconstruction. Related publications in the medical literature: Williams, GR; Naranja, RJ; Klimkiewicz, J; Karduna, A; Iannotti, JP; Ramsey, M; "The Floating Shoulder: A Biomechanical Basis for Classification and Management" The Journal of Bone & Joint Surgery. 2001; 83:1182-1187 Naranja RJ, Iannotti JP, Gartsman GM. "Complications Related to Rotator Cuff Surgery" in Orthopaedic Knowledge Update: Shoulder and Elbow American Academy of Orthopaedic Surgeons, Rosemont, IL 1998 Naranja RJ, Iannotti JP. "Evaluation and Treatment of the Painful Shoulder After Rotator Cuff –Related Surgery" in University of Pennsylvania Orthopaedic Journal 1997 10:12-17 Naranja RJ, Iannotti JP. "Evaluation and Treatment of Three- and Four- Part Displaced Proximal Humeral Fractures" in Journal of the Academy of Orthopaedic Surgeons 1999 Iannotti JP, Naranja RJ, Gartsman GM. "Surgical Treatment of Intact Cuff and Repairable Cuff Defects: Arthroscopic and Open Techniques" in Orthopaedic Knowledge Update: Shoulder and Elbow American Academy of Orthopaedic Surgeons, Rosemont, IL 1998 Naranja RJ, Iannotti JP. "Complications of Rotator Cuff Surgery" in The Rotator Cuff and Its Disorders 2nd Edition, Ed JP Iannotti, American Academy of Orthopaedic Surgeons, Rosemont, IL 1998 Naranja RJ, Iannotti JP. "Deltoid Injuries in the Evaluation and Treatment of Failed Rotator Cuff Repairs" in Sports Medicine and Arthroscopy Review, Ed Evan Flatow, 1999 Naranja RJ, Iannotti JP. "Surgical Options in the Treatment of Glenohumeral Arthritis" in Seminars in Arthroplasty series ed. R. Fitzgerald; section editor s Peterssen . 1995 6: 204-213 Iannotti JP, Naranja RJ. "Surgical Management of Glenohumeral Arthritis in the Young and Active Patient" in Complex and Revision Problems in Shoulder Surgery ed JJP Warner, JP Iannotti and C Gerber. Chapter 23. Lippincott-Raven Publishers, Philadelphia 1997 Naranja RJ, Iannotti, JP. "Surgical Arthrodesis of the Sternomanubrial Joint in a Patient with Psoriatic Arthritis: Four Year Results" Journal of Shoulder and Elbow Surgery 1995TraumaExperience in the diagnosis, treatment and surgical intervention for a broad spectrum of traumatic conditions, including fractures, dislocations, and motor vehicle trauma. Related publications in the medical literature: Beredjiklian PK, Naranja RJ, Esterhai JL, Heppenstall RB , Brighton CT. "Results and Treatment of Subtrochanteric Femur Fracture Nonunion" Orthopaedic Transactions Vol 19 (2): 488-489; 1995 Naranja RJ, Beredjiklian PK, Esterhai JL, Heppenstall RB, Brighton CT. "Results of Treatment of 117 Patients with Femoral Shaft Fracture Nonunion" Orthopaedic Transactions Vol 19 (2): 526-527;1995Hand and Wrist DisordersExperience in the diagnosis, treatment and surgical intervention for such conditions as carpal tunnel syndrome, nerve entrapments, tendon injuries and sprains and strains. Related publications in the medical literature: Naranja RJ, Bozentka DJ, Partington MT, Bora FW. "Radiocarpal Dislocation: A Report of Two Cases and Review of the Literature" American Journal of Orthopaedics 1998 27:141-144Knee Arthritis, Degenerative Conditions, Sports Injuries and TraumaExperience in the diagnosis, treatment and surgical intervention for such conditions as ACL tears, meniscal tears, ligament injuries, patellofemoral syndrome and tibial plateau fractures. Related publications in the medical literature: Naranja RJ, Corsetti J, Kuhlman JR, Torg JS. "In Search of the Holy Grail: A Century of Attempts at Reconstruction of the Anterior Cruciate Ligament" American Journal of Orthopaedics 1998 Naranja RJ, Pagnano MW, Hanssen AD, Lotke PA. "Long Term Evaluation of Total Knee Arthroplasty in a Previously Ankylosed or Arthrodesed Knee" Clinical Orthopaedics and Related Research. 1996 331: 234-237 Naranja RJ, Torg JS, Kuhlman JR, Reilly PJ, Haut E. "Long Term Evaluation of the Combined Elmslie-Trillat/Maquet Procedure for Patellar Dysfunction" American Journal of Sports Medicine 1996 24:779-784 Naranja RJ, Kuhlman JR, Glasgow S. "Posterior Knee Dislocation Associated with Patellar Tendon Rupture: A Case Report". Contemporary Orthopaedics 1995 31:251-254Foot and AnkleExperience in the diagnosis, treatment and surgical intervention for such conditions as ankle DJD, loose bodies, ankle fractures, ankle sprains and foot fractures. Related publications in the medical literature: Naranja RJ, Monaghan BM, Okereke E, Willaims GR. "Open Medial Subtalar Dislocation Associated with Fracture of the Posterior Process of the Talus: A Case Report". Journal of Orthopaedic Trauma 1996 10:142-144 Glasgow M, Naranja RJ, Glasgow S, Torg JS. "Failure of Surgical Management of Fractures of the Base of the Fifth Metatarsal: The Jones' Fracture." Foot and Ankle 1996: 17: 449-457 Esterhai JL, Wright DG, Rocca AL, Naranja RJ, Beredjiklian PK, Heppenstall RB. "Tibiotalar Fusion Technique Affects Patient Quality of Life During Care". Orthopaedic Transactions Vol 18 (3): 821; 1994Wound CareRelated publications in the medical literature: Naranja RJ, Chan P, Esterhai JL, Heppenstall RB. "Analysis of Hospital Days After Wound Closure for Fasciotomy: Delayed Primary Closure versus Split Thickness Skin Graft" Techniques in Orthopaedics 1997 12:90-91Bleeding DisordersRelated publications in the medical literature: Chan P, Naranja RJ, High K, Esterhai JL, Heppenstall RB. "Treatment of Compartment Syndrome in Patients With Altered States of Coagulation" Techniques in Orthopaedics 1997 12:90-91 Naranja RJ, Chan P, High K, Esterhai JL, Heppenstall RB. "Treatment Considerations in Patients with Compartment Syndrome and an Inherited Bleeding Disorder" Orthopedics 1997 20:706-709 Chan PSH, Naranja RJ, Klimkiewicz JJ, Heppenstall RB. "Compartment Syndrome following Isolated Perfusion of the Leg: A Case Report" American Journal of Orthopaedics 1997 26:369-370Pediatric DisordersRelated publications in the medical literature: Naranja RJ, Gregg JR, Dormans JP, Drummond DS, Davidson RS, Hahn M. "Pediatric Fracture Without Radiographic Abnormality: Description and Significance" Clinical Orthopaedics and Related Research 1997 26:426-427Intensive Care UnitRelated publications in the medical literature: Vresilovic EJ, Naranja RJ. "Musculoskeletal Considerations in the ICU Patient" in The Intensive Care Unit Manual ed Hansen. 1999Rheumatoid ArthritisRelated publications in the medical literature: Naranja RJ, Plancher KD. "Rheumatoid Arthritis: Metacarpophalangeal Joint Arthroplasty" in MasterCases in Hand and Wrist Surgery ed B Sennett & K Plancher, 1999 Naranja RJ, Plancher KD. "Rheumatoid Arthritis: Proximal Interphalangeal Joint Arthrodesis" in MasterCases in Hand and Wrist Surgery ed B Sennett & K Plancher, 1999 Naranja RJ, Plancher KD. "Rheumatoid Arthritis: Distal Interphalangeal Joint Arthrodesis" in MasterCases in Hand and Wrist Surgery ed B Sennett & K Plancher 1999
Educational Background:
University of Pennsylvania, Orthopaedic Surgery Residency

,

1997

Georgetown University School of Medicine

,

1992

Creighton University, BS

,

1988
Special Licenses/Certifications:
Maine Medical License

,

2001
Selections
Rising Stars: 2019 - 2023
Additional sources of information about R. John Naranja, MD
Attorney resources for R. John Naranja, MD