J. Peter Kelley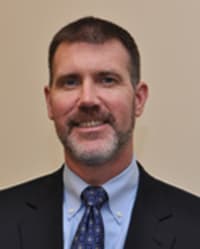 Attorney Profile
Top Rated Medical Malpractice Attorney in Burlington, MA
Selected To Super Lawyers:
2012 - 2020
Practice Areas:
Personal Injury - Medical Malpractice: Defense (70%),
Personal Injury - General: Plaintiff (10%),
Health Care (10%),
Civil Litigation: Defense (10%)
Attorney Profile
I have greater than 25 years of successful trial experience in both state and federal court and provide a broad range of litigation expertise. I have appeared in all levels of state court and in the trial and appellate levels of the federal court. My focus is on medical malpractice and general liability defense, I have also handled many complex litigation matters in personal injury - including, toxic tort, construction, contract, and civil rights law. I have tried more than 90 civil cases, essentially all in the highest state trial court.  I tried the most number of cases in the three years among all the attorneys in my prior office.  Of the almost 40 superior court cases I have tried since January 2005, 17 have been wrongful death cases and two of those involved claims arising from bariatric surgery.  My other trials have involved catastrophic injury and claims relating to the areas of obstetrics, surgery, cardiology, internal medicine, anesthesiology, emergency medicine, and nursing. I have prevailed in trials against several of the Super Lawyers in the Plaintiff Bar.  My most recent trial involved a claim for wrongful death and lasted four (4) weeks.  I represented a surgeon and registered nurse and prevailed for both defendants.  I am also often retained to represent medical professionals before the state medical, nursing, and dental licensing boards. My practice also includes counseling health care professionals and administrators in health care law and providing risk management advice to health care institutions. In this regard, I am asked frequently to lecture on health care law for Continuing Medical Education and Risk Management programs.  I have also been recruited by health care publications to provide commentary on various medical-legal issues.Finally, as one the senior trial attorneys in my office (having tried the most cases in the last few years) I serve as mentor to other attorneys, several of whom have been listed in your publication as SuperLawyers.Also admitted in New Hampshire (2009) and Maine (2009). Active in both states.
About Peter Kelley
Admitted: 1991, Massachusetts
Professional Webpage: http://www.brucekelleylaw.com/attorneys/
Honors/Awards:
Elevated to Advocate status in 2014 from Associate status based on trial experience and litigation qualifications.

,

Advocate

, American Board of Trial Advocates,

2008

Candidates for ABOTA must establish level of jury trial experience sufficient to be considered for membership.  In addition, members must demonstrate necessary caliber of practice and qualifications.

,

Associate

, American Board of Trial Advocates,

2008
Bar/Professional Activity:
Member: Tri-State Defense Lawyers, Massachusetts Bar Association, New Hampshire Bar Association, Maine Bar Association, Middlesex County Bar Association, Cambridge-Arlington-Belmont Bar Association.
Verdicts/Settlements:
Successfully defended health care providers in three separate trials.  Achieved defense verdicts in all three cases.  First trial involved wrongful death claim against internal medicine physician.  Plaintiff alleged physician misprescribed and overprescribed antibiotic that caused renal failure and ultimately death of patient.  Second trial involved claim against physical therapists that were allegedly negligent in care that resulted in permanent debilitating back injury to Plaintiff.  Third trial involved claims against an obstetrician and two maternal fetal medicine physicians for allegedly negligent prenatal counseling and interpretation of ultrasounds.  Plaintiffs asserted claims for wrongful birth.  Six week trial resulted in defense verdicts for all three physicians.

,

2013

41. Cosgrove, et al. v. Donald Brown, M.D.; Essex Superior Court – Jury, C.A. No. 03-00963 (Welch, J.); January 2007 (7 days) - Perforated bowel 42. Estate of Phyllis Adams v. R. Armour Forse, M.D.; Suffolk Superior Court – Jury, C.A. No. 03-01186 (Connolly, J.); April 2007 (4 days) - Wrongful Death - Bariatric Surgery 43. Estate of Maxine Davis v. Lisa Ferzoco, M.D.; Norfolk Superior Court – Jury, C.A. No. 03-01106 (Donovan, J.); June 2007 (6 days) - Wrongful Death - Bariatric Surgery 44. DiFonzo, et al. v. Donald Brown, M.D., et al.; Essex Superior Court – Jury, C.A. No. 03-00049 (Tuttman, J.); October 2007 (7 days) - Ectopic Pregnancy - Diminished Fertility 45. Botehlo, et al. v. Peter Bosco, M.D.; Bristol Superior Court – Jury, C.A. No. 02-01552 (Moses, J.); October 2007 (9 days) - Carotid Artery Dissection w/ resulting paralysis 46. Est. of Florence Christopher v. Leigh-Anne Appiani, RN, et al.; Middlesex Superior Court – Jury, C.A. No. 02-01676 (Giles, J.); November 2007 (5 days) - Wrongful Death - Aspiration 47. Jason Graham v. Mohsen Noreldin, M.D.; Worcester Superior Court - Jury, C.A. No. 03-0099 (Curran, J.); March 2008 (4 days) - Testicular Torsion 48. Pamela Cosgrove v. Donald Brown, M.D.; Essex Superior Court - C.A. No. 03-00063 (Riley, J.); May 2008 (6 days) - Rectal Perforation 49. Est. of Elaine Lawler v. Ellen Pitt, M.D.; Norfolk Superior Court - Jury, C.A. No. 04-01273 (Connors, J.); June 2008 (5 days) - Feeding Tube Infection - Death 50. Est. Joseph Guevin v. Jolanda Zickmann, M.D.; Essex Superior Court - Jury, C.A. No. 04-01304 (Murtagh, J.); November 2008 (10 days) - Spinal Cord Infarct - Paralysis/Death 51. Est. Priscilla Jardine v. Debra Knee, M.D.; Essex Superior Court - Jury, C.A. No. 05-0532 (Feeley, J.); January 2009 (11 days) - Cardiomyopathy in Pregnancy/Death 52. Scarlett Orozco, ppa v. Hearther Daley, M.D., et al.; Essex Superior Court - Jury C.A. No. 01-00559 (Feeley, J.); January 2009 (9 days) - Shoulder Dystocia 53. Michelle Hunter-Tidd v. Lisa Ferzoco, M.D.; Plymouth Superior Court - Jury, C.A. No. 05-00596 (Hely, J.) March 2009 (5 days) - Cholecystectomy/CBD injury. 54.Est. of Glen Barrett v. Robert Brenner, M.D., et al., Worcester Superior Court – Jury, C.A. No. 04-01204 (Curran, J.) May 2009 (8 days) - Prostate Cancer/Death  55.  Est. of Anna Catrambone v. Maria Rodrigues, M.D., Norfolk Superior Court – Jury, C.A. No. 06-00310 (McGuire, J.) June 2009 (7 days) - Thyroid Cancer/Death   56.  Est. of Joseph Newell v. Michael Barnett, M.D., Barnstable Superior Court – Jury, C.A. No. 05-00421 (Connon, J.) October 2009 (6 days) - Mesenteric Venous Thrombosis/Death   57.  Est. of Mary Ann Abueshaibeh v. Surjit Maniktala, M.D., et al., Norfolk Superior Court – Jury, C.A. No. 04-01398 (Sanders, J.) February 2010 (7 days) - Bowel Obstruction/Death.Summaries:  March 2006 – Successfully defended a medical malpractice trial in the Middlesex Superior Court on behalf of an Obstetrician/Gynecologist.  The Plaintiff alleged that she sustained injuries due to the physician's negligence following a vaginal delivery and repair of a 4th degree tear.  The Plaintiff alleged chronic and permanent incontinence resulting in ongoing pain and suffering and damage to her marital relationship.  After a one and a half week trial, the jury returned a verdict in favor of the physician.   June 2006 – Secured a defense verdict in a wrongful death action in Essex Superior Court on behalf of an Emergency Department Registered Nurse.  The case alleged that the registered nurse was negligent with respect to the assessment and evaluation of a patient with respiratory distress and administered excessive medication contraindicated for the patient's condition, thus resulting in the patient's death.  The Plaintiff also alleged that the registered nurse altered the medical record after the patient's death to change recorded vital signs for the patient.  After a two and a half week trial, the jury returned a verdict in favor of the registered nurse.     April 2007/June 2007 – Successfully defended two General Surgeons in separate wrongful death actions arising from complications following gastric bypass surgery.  In the first case, the Plaintiff alleged that the surgeon failed to adhere to the applicable standard of care by completing the surgery after encountering extensive adhesions.  The Plaintiff alleged that the patient's post-operative complications and death would not have occurred had the surgeon complied with the standard of care.  In the second case, the Plaintiff alleged that the surgeon breached the standard of care in causing injury to the patient's small bowel during the bariatric surgery, which resulted in post-operative infection and death.  In both trials the jury returned a verdict for the surgeon.      November 2007 – Obtained a defense verdict for Registered Nurse and Nursing Home in wrongful death action in Middlesex Superior Court.  The case alleged the nursing home negligently permitted a nursing home Resident to receive food prohibited by her approved diet and the nurse negligently treated the Resident after the prohibited food became lodged in the Resident's trachea.  After a week long trial, the jury returned a verdict for the registered nurse and the nursing home.     June 2008 – Successfully defended Obstetrician/Gynecologist at trial in Essex Superior Court on claim that physician breached the standard of care in causing perforation of patient's rectum in performance of a cone biopsy procedure.  Plaintiffs claimed pain and suffering, an unnecessary colostomy, economic damages, and loss of consortium.  Case ended in mistrial in 2007 and retried in 2008.  Notwithstanding physician's admission to the jury that injury to patient's rectum constituted a breach of the standard of care, the jury returned a verdict in his favor after more than one week of trial.     November 2008 – Secured a defense verdict for Anesthesiologist and her corporation in wrongful death action in Essex Superior Court wherein the physician stipulated to having breached the standard of care.  Plaintiff alleged that physician failed to examine patient following nursing reports of hypotension and progressive and worsening motor and sensory function in post-operative patient receiving epidural anesthesia.  Patient ultimately rendered paraplegic from spinal cord infarct.  Despite the acknowledged negligence, the jury after two week trial returned verdict for the anesthesiologist.     May 2009 – Successfully defended Urologist in wrongful death trial in the Worcester Superior Court.  The Plaintiff alleged the patient's presenting complaints and condition warranted performance of a PSA test that, if done, would have led to diagnosis of prostate cancer.  Plaintiff alleged that failure to perform PSA test at time of visits to urologist resulted in delay in diagnosis that eliminated opportunity for treatment and cure.  In addition to negligence claim, the Plaintiff pressed a claim for loss of chance of survival due to the alleged delay in diagnosis.  After a one and a half week trial, the jury returned a verdict in favor of the urologist.     June 2009 – Secured a defense verdict on behalf of an Internal Medicine physician and the physician's corporation in wrongful death action in Norfolk Superior Court.  The Plaintiff alleged the physician failed to refer patient for biopsy of reported neck mass that was later diagnosed as thyroid cancer.  The Plaintiff claimed that the failure to refer for biopsy constituted negligence and that had biopsy been performed when patient first complained of mass she would have been diagnosed earlier with improved chance of survival.  The jury returned a verdict for the physician on the negligence/wrongful death claim and the loss of chance after more than a week of trial.     October 2009 – Successfully defended an Internal Medicine physician in wrongful death action in Barnstable Superior Court in case alleging failure to diagnose mesenteric venous thrombosis.  The Plaintiff alleged the patient's history suggested a hypercoagulation disorder and the patient's presentation to the physician with bilateral edema, with a history of DVT, and complaints of abdominal pain ought to have required further work-up after a negative Doppler ultrasound.  The Plaintiff claimed that the standard of care required the physician to refer the patient for further imaging studies that, if done, would have revealed the thrombosis and resulted in treatment that would have prevented the patient's death.  After more than a week of trial, the jury returned a verdict for the physician.  February 2010 – Obtained a defense verdict on behalf of an Internal Medicine physician in wrongful death action in Norfolf Superior Court in case alleging failure to diagnose a bowel obstruction.  The Plaintiff alleged the physician admitted the patient to Hospital from the Emergency Department with a working diagnosis of pancreatitis but failed to enter an order for a CT scan study that had been recommended by a surgical consult.  The Plaintiff further claimed that a CT scan, had it been performed, would have revealed the bowel obstruction and allowed for surgical treatment that would have prevented the patient's subsequent development of ARDS, MOSF, sepsis and death.  A CT scan performed at a transfer hospital five days after the admission revealed the bowel obstruction.  All medical witnesses agreed the CT scan was necessary and a defense expert acknowledged a "medical error" had occurred.  The jury returned a verdict in favor of the physician after seven days of trial; 2011- Secured Arbitration decision in favor of physician practicing Internal Medicine/Pulmonary medicine - Plaintiff alleged failure to diagnose metastatic renal cell cancer with resulting loss of chance of survival; March 2012 - Obtained Defense Verdict for General Surgeon in claim alleging negligence in performance of laparoscopic cholecystectomy and permanent disability.        ,

2010
Representative Clients:
Coverys; Medical Liability Mutual Insurance Company; Steward; Hallmark Health System; Various captive Medical entitites
Other Outstanding Achievements:
American Board of Trial Attorneys
Newsletters:
Commentator and contributor to publication.

,

ED Legal Letter

,

Emergency Physicians
Educational Background:
Invited to three lectures/grand rounds as principal speaker on health care topics as part of physician continuing medical education programs.

,

2012
Industry Groups
AMERICAN BOARD OF TRIAL ADVOCATES
Maine Bar Association
Massachusetts Bar Association
NHBA
Tri-State Defense Attorneys
Additional Sources of Information About J. Peter Kelley
Show More
J. Peter Kelley:
Last Updated: 8/3/2020