William Kickham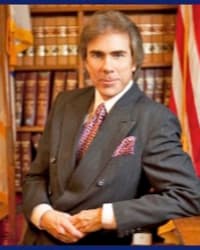 Attorney Profile
Top Rated Criminal Defense Attorney in Westwood, MA
Phone: 781-320-0062
Fax: 161-797-7580
Selected To Super Lawyers:
2019 - 2020
Practice Areas:
Criminal Defense (50%),
Personal Injury - General: Plaintiff (50%)
Attorney Profile
William Kickham Personal Injury Page
William Kickham Criminal Defense Page 
William Kickham is a top-rated attorney who practices law in Westwood, Massachusetts and Boston. Attorney Kickham focuses on two primary areas of law:   Criminal Defense and Plaintiffs' Personal Injury Litigation. These areas of practice are very complimentary to each other, as clients in both of these areas of law often face very serious and even traumatic legal and personal challenges, requiring an attorney who knows how to solve these problems with maximum positive results.  
Attorney Kickham is at his best when he is engaged in legal battle on behalf of his clients.  He has achieved consistently high verdicts and settlements on behalf of his personal injury clients, and he has secured superior legal results for his criminal defense clients, usually in the form of Not Guilty verdicts or dismissal of charges brought by prosecutors.  These kinds of exceptional results are why Attorney Kickham has been recognized and chosen for a number of awards, including being named to Massachusetts Super Lawyers for 2019. He was selected for this honor subsequent to undergoing a rigorous evaluation of many different factors including  professional achievements and peer recognition.  This is a very significant accomplishment, given the fact that 95% of Massachusetts have not received this designation.
In addition to being named to Massachusetts Super Lawyers 2019, Atty. Kickham has also been conferred awards and recognition from other prestigious legal organizations.  He has achieved a 10.0 (out of 10.0) "Top Attorney" rating from the independent attorney ratings site Avvo.com (https://www.avvo.com/attorneys/02090-ma-william-kickham-1429983.html), a widely respected independent attorney ratings organization.  He has been named as one of the "Ten Best Attorneys" for Massachusetts by the America Institute of Personal Injury Attorneys (http://www.aiopia.org/), and has also been named as on eof the "Top 100 Criminal Defense Lawyers" in Massachusetts by the National Trial Lawyers (www.TheNationalTrialLawyers.org), an invitation-only national organization composed of the premier trial lawyers from each state or region who meet stringent qualifications. Membership is extended only to the select few of the most qualified attorneys from each state or region who demonstrate superior qualifications of leadership, reputation, influence, stature and public profile.  Addtionally, Attorney Kickham has received a 10.0 (out of 10.0) rating from Justia (www.Justia.com), a highly-respected legal information and legal resource provider to legal consumers, public interest groups and academic organizations.  
Atttorney Kickham is a member of the Massachusetts Bar Association (www.massbar.org), the Massachusetts Academy of Trial Attorneys (www.massacademy.com), a specialty bar association focusing on plaintiffs' personal injury and tort law, as well as the Massachusetts Association of Criminal Defense Lawyers (www.macdl.com).
When not in court fighting and winning for his clients, Attorney Kickham often appears an expert in the media as a legal analyst and commentator on a variety of criminal defense and tort law issues.  He has appeared on both national and regional television and radio programs commenting on a variety of complex criminal and civil cases.  This skill comes from having managed media relations and public affairs on legal issues before Attorney Kickham began practicing law.  He became a licensed attorney in 1988, after graduating Suffolk University Law School, and received his bachelor's degree in Economics from Boston College in 1980.  He resides in Westwood, Massachusetts.
About William Kickham
Admitted: 1988, Massachusetts
Professional Webpage: http://www.kickhamlegal.com
Honors/Awards:
Honor given to only a select group of lawyers for their superior skills and qualifications in the field. Membership in this exclusive organization is by invitation only, and is limited to the top 100 attorneys in each state or region who have demonstrated excellence and have achieved outstanding results in their careers in either civil plaintiff or criminal defense law. www.thenationaltriallawyers.org.  

,

Top 100 Trial Lawyers - Criminal Defense

, The National Trial Lawyers Association,

2017

Awarded 10 of 10 Rating by Justia, a nationally recognized legal portal and legal information provider to the public.  See profile link at:  https://lawyers.justia.com/lawyer/william-d-kickham-esq-1412732,

10 Out of 10 To Attorney Rating

, Justia,

2019

Awarded a 10.0 out of maximum 10.0 rating.  Elevated to "Superb/Excellent" category.

,

Superb Rating

, Avvo,

2018

Award given by impartial third-party attorney rating service.  By Invitation only -  Recognizing excellence of practitioners in this field.   www.AIOPIA.ORG.

,

"Ten Best Attorney" Selection for Massachusetts

, American Institute of Personal Injury Attorneys,

2018
Special Licenses/Certifications:
License to practice before the United States Supreme Court.

,

2019

Certified Specialty in Plaintiff's tort litigation, Massachusetts Academy of Trial Attorneys.

,

2015
Bar/Professional Activity:
I have been very active for many, many years within my state trial bar association, the Massachusetts Academy of Trial Attorneys (MATA), https://www.massacademy.com, on both CLE and legislative issues.  In this capacity, I have previously: *  Lobbied individual state representatives and senators on bills and legislative proposals affecting tort reform, liability insurance issues and consumer law issues. * Testified before House, Senate and Joint Conference Committees on legislative proposals impacting the following legal practice areas:   - Motor vehicle liability insurance and legal issues -  Medical malpractice liability issues -  Product Liability issues -  Workers Compensation liability issues -  Premises liability issues -  Toxic tort liability issues. By appointment of the Norfolk County Massachusetts District Attorney in 1993, I previously served as a Special Assistant District Attorney for Norfolk County Massachusetts until 1995, advising on a variety of special prosecutions within the Norfolk County District Attorney's Office. I also served as a Public Defender with the Norfolk County Massachusetts Bar Association from 1995 to 1998, service as public counsel to indigent criminal defendants in various courts within Norfolk County Massachusetts. I am an active member of the Massachusetts Bar Association, and am a member of the following Practice Sections within the Massachusetts Bar Association: *  Judicial Adminsitration Section *  Criminal Justice Section *  Civil Litigation Section *  Dispute Resolution Section   In December 2018, I was nominated for the annual Pro Bono Publico Award conferred by the Massachusetts Bar Association, as part of its Access To Justice Program.  I also participate in the Massachusetts Bar Association's Dial-A-Lawyer Program, a montly free service provided to the public, who can call in to the MBA to speak to a vlounteer lawyer without charge, about various legal issues and problems.  I will be admitted and sowrn in to practice before the United States Supreme Court on March 4 2019, having met the Court's crdentialing requirements to practice before the Court.  I have been admitted to practice before the United States Dostrict court in Boston since 1988, as well as the United States Court of Appeals for the First Circuit, in Boston. ,

2013
Pro bono/Community Service:
*  I regularly represent criminal defendants who cannot afford a lawyer, and who do not want to accept a court-appointed public defender.   For reasons of client confidentiality, I cannot name those clients here, but I would estimate that I represent approximately 10 such clients each year.  One such pro bono representation of a client garnered the attention of the CBS Radio affiliate in Boston, who ran several news stories on my efforts to represent a nurse who provided critical home care for a severely brain-damaged young boy.   *  On community service level, I was a member of the Board of Directors at the Westwood Media Center (previoulsy Westwood Cable Access Television, http://westwoodmediacenter.tv/government-channel) for approximately eight years from 2007-2015.     *  I have been a member of Rotary Club (Westwood, MA chapter, http://www.westwoodrotary.com) since 2006, and volunteer for a number of community.charitable and civic services that our club sponsors. 

,

2015
Scholarly Lectures/Writings:
Verdicts/Settlements:
NOTE: I have represented thousands of clients on both plaintiffs' personal injury cases, as well as criminal defense cases, for over 20 years.  I cannot list them all here, and Superlawyers research staff has indicated to me that they are only interested in recent case examples.  I am not quite sure what "recent" means, but I will list approximately the most recent 20 cases in each of these two categories (criminal defense and plaintiffs' tort, which together comprise my practice.)  PLEASE NOTE:  As I explained in phone conversation with the Research Department, due to issues of client confidentiality, for obvious reasons I cannot list the names of my clients or the courts where their cases were filed/tried in (this applies to both criminal cases as well as civil/tort, but especially so for criminal matters.)     CRIMINAL CASES - 2018:  Commonwealth v. Able (alias):  Criminal - Shoplifting, Felony Charge.  Verdict:  Not Guilty   Commonwealth vs. Bern (alias):  Criminal - Assault & Battery with a Dangerous Weapon.  Verdict:  Not Guilty      Commonwealth v. Davis (alias):  Criminal - Attempted Rape.  Verdict:  Dismissed  Commonwealth vs. Maxwell (alias):  Breaking & Entering, Larceny, Felony Charge.  Verdict:  Not Guilty    Commonwealth vs. Jones (alias):  Indecent Assault & Battery, Felony.  Verdict:  Not Guilty    Commonwealth vs. Smith (alias):  OUI & Leaving the Scene of An Accident.  Verdict: Dismissed    Commonwealth v. Banker (alias):  Operating to Endanger & Resisting Arrest.  Verdict: Not Guilty    Commonwealth v. Jerome (alias):  Attempted Rape.  Verdict: Six (6) months supervised probation    Commonwealth v. Sullivan (alias):  Domestic Violence; Assault & Battery.  Verdict:  Not Guilty    Commonwealth v. Chin (alias):  Domestic Violence; Assault & Battery w/Danerous Weapon; Aggravated Assault & Battery.  Verdict: 12 months supervised probation; Anger Management program.    Commonwealth v. Jones (alias): Criminal - Domestic violence charges. Verdict: Dismissed    Commonwealth v. Jones (alias): Criminal – Drug Possession charges. Verdict: Not Guilty      Commonwealth v. Jones (alias): Criminal - Larceny charges. Verdict: Dismissed      Commonwealth v. Jones (alias): Criminal – Rape charges. Verdict: Dismissed      Commonwealth v. Jones (alias): Criminal – Embezzlement charges. Verdict: Not Guilty      2017 CRIMINAL CASES (PARTIAL): Commonwealth v. Jones (alias): Criminal – Sex Offense charges. Verdict: Not Guilty      Commonwealth v. Jones (alias): Criminal - Domestic violence charges. Verdict: Dismissed      Commonwealth v. Jones (alias): Criminal – OUI/DUI charges. Verdict: Dismissed      Commonwealth v. Jones (alias): Criminal - Domestic violence charges. Verdict: Dismissed      Commonwealth v. Jones (alias): Criminal – College Student Disciplinary charges. Verdict: Dismissed    Commonwealth v. Jones (alias): Criminal – Assault & Battery charges. Verdict: Not Guilty      Commonwealth v. Jones (alias): Criminal - Gun/Firearms charges. Verdict: Not Guilty    Commonwealth v. Jones (alias): Criminal – Bail Increase Hearing. Verdict: Bail Removed/Rescinded      Commonwealth v. Jones (alias): Criminal – OUI/DUI charges. Verdict: Not Guilty      Commonwealth v. Jones (alias): Criminal – Negligent Operation/Motor Vehicle Charges. Verdict: Not Guilty      Commonwealth v. Jones (alias): Criminal – Magistrate Hearing. Verdict: Dismissed      Commonwealth v. Jones (alias): Criminal – Magistrate Hearing. Verdict: No Probable Cause      Commonwealth v. Jones (alias): Criminal – Magistrate Hearing. Verdict: Not Guilty    Commonwealth v. Jones (alias): Criminal – Shoplifting Charges. Verdict: Not Guilty      Commonwealth v. Jones (alias): Criminal – Assault & Battery. Verdict: Not Guilty         CIVIL/PLAINTIFFS' TORT CASES - 2018:  Alexander v. Hennigan:  Civil/Tort - Motor Vehicle Accident Case:  Verdict of $255,000.00   Brennan v. Johnson:  Civil/Tort - Premises Liability Accident Case:  Settlement of $215,000.00   2018:  Collins v. Harney:  Civil/Tort:  - Motor Vehicle Accident Case:  Verdict of $180,000.00   2018:  Fernald v.  Cawley:  Civil/Tort - Premises Liability Accident Case:  Settlement of $325,000.00   2018:  Meadows v. Simon:  Civil/Tort - Dental Malpractice Case:  Settlement of $275,000.00   2018:  Lazin v. Ellin:  Civil/Tort - Nursing Home Neglect Case:  Settlement of $425,000.00   2018:  Dennis v. Connor:  Civil/Tort - Wrongful Death Case:  Settlement:  $650,000.00   2018:  Lunnung v. Jordan:  Civil/Tort - Auto Accident/Spinal, Injury Case: Settlement:  $510,000.00   CIVIL/PLAINTIFFS' TORT CASES - 2017: 2017: Johnson v. Harrington, Inc.: Civil/Tort – Construction Accident Case: Verdict/Settlement: $275,000.00     2017: Smith v. Jones: Civil/Tort – Dog Bite Case: Verdict/Settlement: $90,000.00     2017: Smith v. Commonwealth of Massachusetts: Civil/Tort – MBTA Injury Case: Verdict/Settlement: $85,000.00     2017: Henning vs. BN Liquidators, Inc.: Civil/Tort – Workers Compensation Case: Verdict/Settlement: $155,000.00     2017: Elion v. Bradley, Inc: Civil/Tort – Premises Liability Case: Verdict/Settlement: $165,000.00     2017: Clarke v. SS Supermarkets: Civil/Tort – Slip & Fall Injury Case: Verdict/Settlement: $125,000.00   2017:  Smith v. Jones: Civil/Tort – Motor Vehicle Accident Case: Verdict/Settlement: $300,000.00     2017: Smith v. Jones: Civil/Tort – Motor Vehicle Accident Case: Verdict/Settlement: $135,000.00     2017: Smith v. M.D. & Hospital: Civil/Tort – Medical Malpractice Case: Verdict/Settlement: $275,000.00     2017: Smith v. ABC Company: Civil/Tort – Workers Compensation Case: Verdict/Settlement: $75,000.00     2017: Smith v. ABC Company: Civil/Tort – Nursing Home Neglect Case: Verdict/Settlement: $250,000.00     2017: Smith v. ABC Company: Civil/Tort – Liquor Liability Case: Verdict/Settlement: $120,000.00   2017: Smith v. ABC Company: Civil/Tort – Product Liability Case: Verdict/Settlement: $150,000.00     2017: Smith v. ABC Company: Civil/Tort – Bus Accident Case: Verdict/Settlement: $65,000.00     2017: Smith v. ABC Company: Civil/Tort – Burn Injury Case: Verdict/Settlement: $135,000.00     2017: Smith v. ABC Company: Civil/Tort – Nursing Home Abuse Case: Verdict/Settlement: $250,000.00     2017: Smith v. ABC Company: Civil/Tort – Workers Compensation Case: Verdict/Settlement: $120,000.00     2017: Smith v. ABC Company: Civil/Tort – Slip & Fall Injury Case: Verdict/Settlement: $90,000.00   2017: Smith v. ABC Company: Civil/Tort – Motorcycle Accident Case: Verdict/Settlement: $165,000.00   2017: Smith v. ABC Company: Civil/Tort – Trucking Accident Case: Verdict/Settlement:  $190,000.00     2017: Smith v. ABC Company: Civil/Tort – Premises Liability/Spinal Injury Case: Verdict/Settlement: $215,000.00    2018:  Jones vs. XYZ Nurisng Centers:  Nursin Home Neglect Case.  Settlement:  $325,000.00.    2019:  Henderson vs. Smith Supermarkets - Slip & Fall Case - Settlement:  $275,000.   2019:  Civil/Tort - Wrongful Death Case:  Jones vs. ABC Construction - Settlement of $5,500,000.00.,

2017
Representative Clients:
This seems like a section where corporate or business attorneys would list business or corporate clients that they have represented (such as insurance companies, for insurance defense firms.)  I do not represent corporate or business clients.  I represent a variety of individual plaintiffs who have been injured due to another party's negligence. I also represent a variety of clients who are charged with criminal offenses.  For obvious reasons of client confidentiality, I cannot name these clients here. For further information, please see "Verdicts & Settlements" section, above.

,

2019
Other Outstanding Achievements:
For several years (considerably previous to 2014, but the "Year" field in this section asked for the past 5 years, thus 2014 was entered in that field), I have been asked by leading media organizations to provide expert legal analysis & commentary on select cases being reported across various media outlets, nationally and regionally.  These media outlets have included The Boston Globe (https://www.bostonglobe.com/queryResult/search?q=attorney+william+d.+kickham), The Boston Herald, (https://www.bostonherald.com/?s=william+d.+kickham&orderby=date&order=desc), Newsweek.com, Law & Crime (https://www.youtube.com/watch?v=wVeZVRIx8Vo), as well as WBZ-AM News Radio (broadcast into 38 states - https://wbznewsradio.iheart.com/content/2018-04-16-nightside-with-dan-rea-rundown-for-41618), and Massachusetts Lawyers Weekly (https://masslawyersweekly.com/?s=william+d.+kickham&search_category=&date_start=&date_end=&search_author=&search_title).  I also appeared previously on several occasions on Tru TV as legal analyst, as well as on CourtTV, when it was on air in years past. These media organizations call on me for expert legal analysis because of my reputation on the Massachusetts legal community for legal acument and trial expertise in both tort and criminal defense practice, professional accomplishments that I am very proud of.,

2014

I have donated to and volunteered to assist in the efforts of a charitable organization that assists homeless people and those at risk of becoming homeless, the Boston Rescue Mission (https://www.brm.org).  The Boston Rescue Mission provides emergency overnight shelter to homeless people and to those in need in the Boston area. The Mission also provides residential recovery programs for women and men who are transitioning from being homeless to reaching independent living status.  It also provides temporary housing for adult men who have been sober for at least 30 days; and veterans who have been continuously homeless for more than a year.  Though I am a solo practitioner who is responsible for every aspect of my practice from 'A to Z', and thus have little free time, I have assisted the Boston Rescue Mission whenever I can, through financial donations and offering to volunteer. Separately, as part of my civic involvement and activities in my local Rotary International club, I have participated in several community organizing events to raise funds for various Rotary charitable efforts, including Rotary's partnership with ShelterBox, an organization that provides emergency relief to communities devastated by natural disasters such as hurricanes, floods and earthquakes.  https://www.rotary.org/en/shelterbox-and-rotary-help-disasters.  Shelterboxes include family-size tents, providing contents that differ depending on the disaster and climate where they are deployed. Many are packed with solar lights, water storage and purification equipment, thermal blankets, and cooking utensils. Depending on particular needs, the organization might deliver ShelterKits, which are smaller aid packages which provide tools, ropes, and heavy tarpaulins to provide emergency shelter and repair damaged structures. Our efforts on the local level have been to raise community awareness about Rotary's joint partnership with ShelterBox, and the need to fund this program so that adequate resources are ready and available to ship to crisis areas when needed.  Additionally, as part of my charitable activities associated with my local Rotary club, I have donated to and supported a battered and homelss women's transition to work project called On The Rise (https://www.ontherise.org.) I have in these program and efforts because while I believe that it's important to promote the cause of justice for my individual clients, it's also of equal importance to reach out and relieve human suffering, many miles from the comfort of home.,

2017
Videos:
Massachusetts Injury Law Primer video on my Injury law practice website.  NOTE:  I have approximately thirty (30) more videos on various injury law topics, on my Youtube channel: https://www.youtube.com/results?search_query=attorney+william+d.+kickham.  These videos can also be viewed on my injury law website:  www.kickhamlegal.com.

,

Injury Law Primer

,

2016

Primer of Massachusetts law on sex offense crimes and charges.

,

Massachusetts Sex Offense Charges

,

2020

Massachusetts Criminal Law Primer video on my criminal law defense practice website.  NOTE:  I have approximately thirty (30) more videos on various injury law topics, on my Youtube channel: https://www.youtube.com/results?search_query=attorney+william+d.+kickham.  These additional videos can also be viewed on my criminal law defense website:  www.criminal.kickhamlegal.com.

,

Massachusetts Criminal Law Primer

,

2015
Newsletters:
I publish and email to my clients and new legal contacts an e-Newsletter every 6 weeks or so, containing information on current legal developments and legal issues of interest to everyday Massachusetts residents.     A link to my recent Newsletter campaigns on Constant Contact is here:  https://campaign-ui.constantcontact.com/campaign/campaigns/list  

,

Constant Contact Client Newsletter
Educational Background:
Suffolk Univeristy Law School, JD, Trustee Scholarship Recipient

,

1985

Boston College - Bachelor's degree in Economics and Political Science.  (In addition to Law School listing, in "Law School" category, above.

,

1980
Show More
William Kickham:
Last Updated: 12/28/2020