Anthony Bussa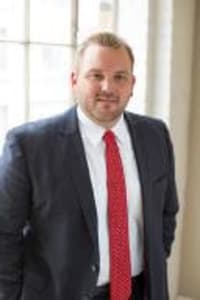 Attorney Profile
Top Rated Criminal Defense Attorney in Fergus Falls, MN
Bussa Law
 | 
218 E. Washington Avenue, Suite B
Fergus Falls, MN 56537
Phone: 218-531-2121
Fax: 218-531-2122
Selected To Rising Stars:
2016 - 2020
Attorney Profile
Attorney Anthony Bussa is the founder of Bussa Law, located in Fergus Falls. Since founding his law firm, Mr. Bussa has focused his efforts on protecting the rights of those accused of crimes throughout Minnesota. Today, thanks to his determination and dedication, Mr. Bussa has a reputation as one of the state's most prominent young criminal defense attorneys, which has already led countless clients to his firm to help fighting a variety of charges, including the following:
• Driving while intoxicated
• Drug offenses
• Sex offenses
• Property crimes
• Violent crimes
• Internet-related offenses
• Juvenile matters
• Criminal appeals
Mr. Bussa began his legal career after earning his law degree from William Mitchell College of Law and his approval to practice law in the state of Minnesota. Prior to founding his own law firm, Mr. Bussa spent two years as a criminal defense attorney at a well-known Twin Cities law firm. During those two years, he gained valuable real-world experience he continues to use to benefit his clients today, as he builds defense strategies designed to protect their rights and their interests.
Mr. Bussa has built an excellent reputation thanks to his numerous courtroom successes. 
During Mr. Bussa's time at law school, he was a member of the William Mitchell Law Review. Today, he is equally active as a member of a number of legal organizations, including the Minnesota Association of Criminal Defense Lawyers and the Minnesota State Bar Association.
Practice Areas
Focus Areas
Criminal Law, Drug & Alcohol Violations, Felony, Sex Offenses
Selections
Rising Stars: 2016 - 2020
Email Me
To: Anthony Bussa
Super Lawyers: Potential Client Inquiry
Additional Sources of Information About Anthony Bussa
About Anthony Bussa
Admitted: 2013, Minnesota
Professional Webpage: http://www.fightforyourrightsminnesota.com/About/
Bar/Professional Activity:
Member, Criminal Defense section of the Minnesota State Bar Association

Member, Minnesota Association of Criminal Defense Lawyers
Verdicts/Settlements:
State of Minnesota vs. J.R. (Brown County Court File No. 08-CR-18-515)

,

2020

State of Minnesota vs. J.W. (Redwood County Court File No. 64-CR-19-583)

,

2020

State of Minnesota vs. R.M. (Otter Tail County Court File No. 56-CR-19-1579)

,

2020

State of Minnesota vs. D.M. (Otter Tail County Court File No. 56-CR-19-7)

,

2020

State of Minnesota vs. M.B. (Otter Tail County Court File No. 56-CR-18-2718)

,

2020

State of Minnesota vs. D.P. (Otter Tail County Court File No. 56-CR-19-1268)

,

2020

State of Minnesota vs. J.B. (Itasca County Court File No. 31-CR-19-2124)

,

2020

State of Minnesota vs. K.Z. (Otter Tail County Court File No. 56-CR-19-957)

,

2020

State of Minnesota v. W.S. (Mahnomen County Court File No. 44-CR-18-669)

,

2019

State of Minnesota v. C.H. (Grant County Court File No. 26-CR-19-68)

,

2020

State of Minnesota vs. J.C. (Polk County Court File No. 60-CR-20-102)

,

2020

State of Minnesota vs. R.C. (Crow Wing County Court File No. 18-CR-18-2375)

,

2020

State of Minnesota v. C.S. (Otter Tail County Court File No. 56-CR-17-1582)

,

2019

State of Minnesota v. W.W. (Otter Tail County Court File No. 56-CR-18-3446)

,

2019

State of Minnesota v. N.R. (Lyon County Court File No. 42-CR-17-1373)

,

2019

State of Minnesota v. J.R. (Renville County Court File No. 65-CR-17-90)

,

2019

State of Minnesota v. A.H. (McLeod County Court File No. 43-CR-18-736)

,

2019

State of Minnesota v. M.B. (Otter Tail County Court File No. 56-CR-18-2718)

,

2019

State of Minnesota v. L.F. (Grant County Court File No. 26-CR-17-149)

,

2019

State of Minnesota v. C.C. (Itasca County Court File No. 31-CR-17-356)

,

2019

State of Minnesota v. E.G. (Otter Tail County Court File No. 56-CR-17-1563)

,

2019

State of Minnesota v. K.A. (Otter Tail County Court File No. 56-CR-18-441)

,

2019

State of Minnesota v. A.A. (Clearwater County Court File No. 15-CR-18-559)

,

2019

State of Minnesota v. C.X. (Otter Tail County Court File No. 56-CR-18-431)

,

2019

State of Minnesota v. M.M.O. (Scott County Court File No. 70-CR-16-10085)

State v. K.B. (Dakota County Court File No. 19HA-CR-16-3721)

,

2017

State of Minnesota v. J.M. (Chippewa County Court File No. 12-CR-17-361)

,

2018

State of Minnesota v. C.C. (Hennepin County Court File No. 27-CR-15-24587)  

,

2016

State of Minnesota v. W.M.S. (Anoka County Court File No. 02-CR-16-696)

State of Minnesota v. J.G. (Scott County Court File No. 70-CR-16-8121)

,

2017

State of Minnesota v. S.T.Y (Cass County Court File No. 11-CR-17-1532)

,

2018

State of Minnesota v. D.R.M. (Anoka County Court File No. 02-CR-15-4509)

,

2015

State of Minnesota v. W.D.A. (Dakota County Court File No. 19HA-CR-15-4217)

State of Minnesota v. D.A. (Stevens County Court File No. 75-CR-18-71)

,

2018

State of Minnesota v. DEH (Hennepin County Court File No. 27-CR-15-11765)

,

2015

State of Minnesota v. B.B. (Scott County Court File No. 70-CR-15-14962)

,

2016

State of Minnesota v. J.G.H. (Dakota County Court File No. 19AV-CR-16-13796)

State of Minnesota v. K.K. (Otter Tail County Court File No. 56-CR-16-3814)

,

2017

State of Minnesota v. N.F. (Otter Tail County Court File No. 56-CR-18-1111)

,

2018

State of Minnesota v. A.K. (Wadena County Court File No. 80-CR-15-668)

,

2015

State of Minnesota v. J.R.M. (Sibley County Court File No. 72-CR-15-37)

State of Minnesota v. O.J. (Ramsey County Court File No. 62-CR-16-6604)

,

2017

State of Minnesota v. O.L. (Pope County Court File No. 61-CR-17-354)

,

2018

State of Minnesota v. A.N. (Cottonwood County, 2015)

,

2015

State of Minnesota v. L.M. (Dakota County Court File No. 19AV-CR-15-19415)

State of Minnesota v. F.B. (Hennepin County Court File No. 27-CR-16-32021)

,

2017

State of Minnesota v. M.M. (Douglas County Court File No. 26-CR-18-145)

,

2018

State of Minnesota v. A.B. (Hennepin County, 2015)

,

2015

State of Minnesota v. C.S.P. (Becker County Court File No. 03-CR-14-2546)

State of Minnesota v. A.C. (Anoka County Court File No. 02-CR-16-8266)

,

2017

State of Minnesota v. T.S. (Otter Tail County Court File No. 56-CR-17-3710)

,

2018

State of Minnesota v. B.M.S. (Wright County Court File No. 86-CR-16-168)

,

2016

State of Minnesota v. Z.A.Z. (Wright County Court File No. 86-CR-15-1599)

State of Minnesota v. W.A. (Dakota County Court File No. 19HA-CR-15-4217)

,

2017

State of Minnesota v. Guangxiu Gao (Ramsey County Court File No. 62SU-CR-15-2208)

,

2015

State of Minnesota v. M.J.K. (Anoka County Court File No. 02-CR-15-7706)

State of Minnesota v. R.J.H. (Rice County Court File No. 66-CR-15-2363)

State of Minnesota. A.W.C. (Hennepin County Court File No. 27-CR-16-17839)

State of Minnesota v. J.F. (Hennepin County Court File No. 27-CR-17-4239)

,

2018

State of Minnesota v. R.Q. (Anoka County, 2015)

,

2015

State of Minnesota v. A.V.M. (Washington County Court File No. 82-CR-15-3862)

In the Matter of K.E. (Ramsey County Court File No. 62-HR-CV-16-205)

,

2017

State of Minnesota v. W.H.O. (Steven County Court File No. 75-CR-17-138)

,

2018

State of Minnesota v. P.K. (Hennepin County, 2015)

,

2015

State of Minnesota v. N.J.M. (Washington County Court File No. 82-CR-15-3980)

State v. R.W. (Olmsted County Court File No. 55-CR-16-587)

,

2017

State of Minnesota v. S.M. (Pope County Court File No. 61-CR-17-348)

,

2018

State of Minnesota v. A.S. (Dakota County, 2015)

,

2015

State of Minnesota v. T.G.P. (Washington County Court File No. 82-CR-15-1734)

State v. M.C. (Anoka County Court File No. 02-CR-16-3220)

,

2016

State of Minnesota v. S.M. (Wadena County Court File No. 80-CR-17-833)

,

2018

State of Minnesota v. K.T. (Hennepin County Court File No. 27-CR-16-16115)

,

2016

State of Minnesota v. M.T.V. (Lyon County Court File No. 42-CR-15-852)

State v. A.C. (Hennepin County Court File No. 27-CR-16-17839)

,

2017

State of Minnesota v. J.T. (Mahnomen County Court File No. 44-CR-17-520)

,

2018

State of Minnesota v. K.D.P. (Anoka County Court File No. 02-CR-15-4261)

,

2015

State of Minnesota v. J.B. (Wadena County Court File No. 80-CR-16-183)

State of Minnesota v. J.P.D. (Becker County Court File No. 03-CR-16-2745)

,

2018

State of Minnesota v. J.W.S (Kanabec County Court File No. 33-CR-14-34)

,

2015

State of Minnesota v. M.W.C. (Anoka County Court File No. 02-CR-16-3220)

State of Minnesota v. T.J.L. (Anoka County Court File No. 02-CR-16-2768)

State of Minnesota v. S.B. (Redwood County Court File No. 64-CR-17-419)

,

2017

State of Minnesota v. L.H. (Mahnomen County Court File No. 44-CR-17-522)

,

2018

Gustavus Adolphus College Sexual Assault Investigation (2015)

,

2015

State of Minnesota v. M.J.M. (Hennepin County Court File No. 27-CR-15-4625)

State of Minnesota v. P.T.S. (Hennepin County Court File No. 27-CR-17-8077)

,

2017

State of Minnesota v. H.M. (Otter Tail County Court File No. 56-CR-17-1091)

,

2018

State of Minnesota v. C.T. (Ramsey County Court File No. 62-CR-15-1486/1486/1487)
Show More
Anthony Bussa:
Last Updated: 8/19/2020