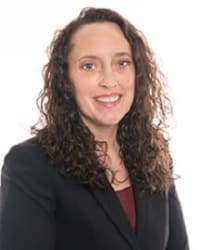 Henningson & Snoxell, Ltd.
Practice Areas: Family law; view more
Licensed in Minnesota since: 2002
Education: Hamline University School of Law

Selected to Super Lawyers: 2021 - 2022

Selected to Rising Stars: 2014 - 2018
Henningson & Snoxell, Ltd.
6900 Wedgwood Road
Suite 200
Maple Grove, MN 55311
Visit website
Details
Tifanne Wolter joined Henningson & Snoxell, Ltd., in April 2016, and since that time, she has focused her practice exclusively on family law matters, representing clients throughout the Twin Cities metropolitan area from the firm's office in Maple Grove, Minnesota. She attended Concordia College in Moorhead, Minnesota, where she studied political science and sociology and received a Bachelor of Arts in 1999. 
Ms. Wolter remained in the state for her legal education at what was then known as Hamline University Law School, and she was trained in dispute resolution and received a certificate for that topic before graduating with her Juris Doctor in 2002. She then worked for two area legal aid providers, where she handled a variety of matters for her clients, including family law, landlord-tenant disputes, bankruptcy and unemployment compensation before leaving for private practice in November 2005. Ms. Wolter has been admitted to practice before all Minnesota state courts since 2002.
Many of Ms. Wolter's clients are people who are going through a divorce and who need assistance in dealing with such legal issues as parenting time, alimony, child support and the division of marital property. Her extensive training in mediation and collaborative law often allows her to help them avoid a protracted courtroom battle by coming to an accord on those matters through the use of those alternative dispute resolution methods. In addition to her matrimonial practice, Ms. Wolter has represented people who have been the victim of domestic violence and who are seeking orders of protection from the court, and she has also handled cases involving paternity establishment and disputes. She holds a perfect 10.0 "Superb" peer review rating through Avvo and has lectured extensively on family law topics.
Practice areas
Family law
Focus areas
Alimony & spousal support, Child support, Custody & visitation, Dissolution, Divorce, Domestic violence, Name change, Paternity, Prenuptial agreements, Marital property, Mediation & collaborative law, Same sex family law, Father's rights
First Admitted: 2002
Professional Webpage: https://www.hennsnoxlaw.com/attorneys/tifanne-wolter
Pro bono/Community Service:
Legal Aid

Volunteer Lawyers Network: 2006 – 2009

Legal Assistance Clinic Hennepin County: 2006 - 2009
Educational Background:
Concordia College, Moorhead, Minnesota, B.A., Major: Political Science and Sociology
Special Licenses/Certifications:
Certificate in Alternative Dispute Resolution from Hamline University School of Law

,

2002
Verdicts/Settlements:
Jayawardena v. Jayawardena A19-0390 (Minn. App. 2019)

,

2019

Chamberlain v. Fleahman A18-1852 (Minn. App. 2018)

,

2019

Sigstad v. Sigstad Unpublished A10-258 (Minn. App. 2010)

,

2010

Olstad v. Olstad Unpublished A17-1074 (Minn. App 2018)

,

2018

Dreger v. Dreger Unpublished A17-1430 (Minn. App. 2018)

,

2018

In re the Matter of: Kristen Holly Scherman, on behalf of minor child, A.S., vs. Tad Gregory Scherman unpublished A14-1029 (Minn. App. 2015)

,

2015

Salzer v. Gibbs Unpublished A09-1927 (Minn. App 2010)

,

2010

In re: the Petition of K.P.W. and J.L.H. to Adopt S.Q.-B. W, Unpublished A13-1754 (Minn. App. 2014),

2014

Kowalski v. Kowalski Unpublished A08-0402 (Minn. App. 2009)

,

2009

Limberg v. Mitchell Published A12-2315 (Minn. App. 2013)

,

2013

In re the Marriage of: James Walter Shaw v. Barbara Ann Shaw.  Minnesota Court of Appeals, A15-0771, entire dissolution was reversed and remanded to the trial court.

,

2016
Scholarly Lectures/Writings:
Arm yourself with the latest information on this year's tax changes affecting divorce practice. From COVID financial assistance to the SECURE Act's effect on retirement assets and the far-reaching implications of the TCJA, use the latest, most accurate knowledge to advise your divorce clients. Register today! Adapt to the changes the SECURE Act has made to IRA beneficiary designations and RMDs. Account for the divorcing spouses' tax status and available deductions in settlement negotiations. Explore how the pandemic has affected ongoing divorce cases.

,

presenter

,

Current Issues in Divorce Tax

,

National Business Institute

,

2020

Who Gets the Check?  Your Guide to the New Child Tax Credits

,

presenter

,

Minnesota Family Law Institute

,

Minnesota CLE

,

2022

Know Your Role in DivorceIt's important that you have the knowledge and tools to ensure that clients see a fair division during a divorce. Join our faculty in this program as they will guide you through the essential steps for proper distribution as well as walking you through other key considerations in divorce.,

Presenter

,

A Paralegal's Guide to Divorce: Dividing Assets and Debt

,

Institute for Paralegal Eductation

,

2022

Family law is growing increasingly more complex. The potential complications of high-wealth or high-conflict divorce can intimidate some attorneys into shying away from such cases. Do you have the skills to step up to the plate? We've compiled the most confounding and involved issues you're likely to encounter in your practice and put our attorney faculty to the task of demonstrating how to successfully tackle them. Gain from their collective experience and sharpen your professional edge.

,

presenter

,

Family Law: Advanced Issues and Answers

,

National Business Institute

,

2022

Expertly Tackle Challenging Family Law CasesFamily law is growing increasingly more complex. The potential complications of high-wealth or high-conflict divorce can intimidate some attorneys into shying away from such cases. Do you have the skills to step up to the plate? We've compiled the most confounding and involved issues you're likely to encounter in your practice and put our attorney faculty to the task of demonstrating how to successfully tackle them. Gain from their collective experience and sharpen your professional edge.,

Presenter

,

Family Law: Advanced Issues and Answers

,

National Business Institute

,

2022

Fine Tune Your Litigation SkillsAre you getting the most out of divorce depositions? Can you apply the rules of evidence with precision? In this program, seasoned faculty will share their tips and tactics for key stages of the divorce litigation process. Take your skills to the next level and improve settlement or trial results.,

Presenter

,

Advanced Divorce Litigation

,

National Business Institute

,

2022

Understand Your Role in a Divorce CaseThis comprehensive course is designed to provide you with essential knowledge and best practices for handling the key tasks and unique issues of divorce cases. Enhance your skills with sample intake questions, checklists, discovery requests, and more. Don't miss out on this opportunity to hone your skills as a family law paralegal.,

Presenter

,

Divorce Case Toolkit for Paralegals

,

Institute for Paralegal Eductation

,

2022

Managing QDROs, Electronic Discovery in Divorce, Support Calculations, and MoreWhether it be QDROs or navigating through somediscovery challenges, are you prepared to handle the many complex issues of family law? Join our experienced faculty in this program where they will provide you with time-tested strategies and techniques for handling some of the biggest issues paralegals often encounter in family cases. Take the next step: further your knowledge.,

Presenter

,

Advanced Family Law Issues and Answers for Paralegals

,

Institute for Paralegal Eductation

,

2022

Improve Your Discovery Skills for Divorce CasesShow your attorney why you're an essential asset during discovery in divorce! With our experienced faculty, you can get a thorough walkthrough of using discovery tools, obtaining electronic evidence, and reviewing financial documents to unearth all the information and evidence your attorney needs. Make sure that your discovery skills stack up.,

Presenter

,

A Paralegal's Guide to Discovery in Divorce

,

Institute for Paralegal Eductation

,

2022

Texts, Emails, and Social Media - Evidence and Where to Find It!Looking for evidence is no longer confined to physical files and papers - now electronically stored information is just as critical in a case. Online data and electronic devices can provide bounties of evidence in divorce litigation - but do you know where to look and how to collect said information? In this program, join our experienced faculty as they navigate across social media accounts, smartphones, computers, and metadata to reveal how to get what you need.,

Presenter

,

Gathering Electronic Evidence

,

National Business Institute

,

2022

Anticipate Key Pitfalls and Minimize Your Client's Tax ObligationsGain a practical refresher on tax issues in divorce! This program will help you predict tax opportunities and consequences during and after divorce so you can avoid pitfalls and structure the settlement to your client's advantage. Explore the details of family support taxation, anticipate tax consequences on the sale/transfer of property, plan for the tax impacts of dividing retirement accounts/pension plans and more. You will also learn what secrets tax returns hold and how to read them.,

Presenter

,

Divorce Attorney's Guide to Taxes

,

National Business Institute

,

2022

Skip the Basics and Get Guidance for the Toughest Aspects of the LawFamily law practice is fraught with complexity and conflict. Do you have the best tools to tackle its unique challenges? This legal course offers experienced practitioners' guidance for dividing military benefits and complex assets in divorce, for addressing bad conduct by opposing counsel and clients, and for minimizing the effects of pandemic on your clients.,

Presenter

,

Tackling Advanced Family Law Issues

,

2022

Overcoming Difficult Issues in Family LawResolving the wide variety of issues that must be addressed in family law can be challenging. This course will tackle some of the biggest problems in family cases, including tough discovery and evidence issues, complex assets and much more. Don't miss this opportunity to take your family law skills to the next level with these helpful tactics for overcoming key challenges.,

Presenter

,

Top Challenges in Utah Family Law

,

2022

Navigate the Latest Challenges with ConfidenceFrom understanding social media discovery to dividing retirement plan assets, it's important to know what upper-level issues lie ahead in divorce. In this course, join our esteemed faculty for in-depth coverage of the toughest issues paralegals face in divorce cases today.,

Presenter

,

Handling Advanced Issues in Complex Divorce Cases: A Paralegal's Guide

,

2022

Practical Solutions for Obtaining and Authenticating Key EvidenceDo you know all the latest capabilities of smartphones, the information they contain, and the effective ways to get it? Discover the types of data you can obtain and explore effective request, retrieval, preservation, and authentication options. Get the information you need to effectively represent your clients' interests in divorce.,

Presenter

,

Smartphone and Social Media Evidence in Family Law

,

2022

Proceeding in Family Law - What Paralegals Need to KnowYou've learned all about the essentials - but can you confidently say that you know family law's complex ins and outs? In this comprehensive program, you'll learn more about divorce finance and discovery as well as the most up-to-date strategies for approaching the most prominent challenges and issues paralegals may encounter in family law cases. Upgrade your knowledge of law.,

Presenter

,

Beyond the Basics: Family Law for Paralegals

,

Institute for Paralegal Eductation

,

2022

Building Efficiencies for Family Law FirmsThe many roles of the family law paralegal extend far beyond the strictly legal tasks. Therefore, it's important to be suitably equipped with the relevant knowledge. Build the most important skills that will add value to the practice.,

Presenter

,

Top 5 Power Skills for New Family Law Paralegals

,

Institute for Paralegal Eductation

,

2022

Your In-Depth Guide to Navigate Through the ProcessDo you ever feel overwhelmed handling issues throughout the divorce process? Are you looking for valuable tips and techniques to manage these issues? This comprehensive course is designed to provide paralegals with essential knowledge, how-to's and best practices for handling the key tasks and unique issues of divorce cases. Enhance your skills and walk away with sample intake questions, checklists, discovery requests, and more. Don't miss this opportunity to hone your skills as a family law paralegal. ,

Presenter

,

Handling the Divroce Case from Start to Finish: A Paralegal's Guide

,

Iinstitute of Paralegal Education

,

2022

A Start to Finish Guide to the Key Issues and Procedures.

,

Presenter

,

Family Law Essentials for Paralegals

,

Institute for Paralegal Eductation

,

2021

Family law practice is fraught with complexity and conflict. Do you have the best tools to tackle its unique challenges? This legal course offers experienced practitioners' guidance for dividing military benefits and complex assets in divorce, for addressing bad conduct by opposing counsel and clients, and for minimizing the effects of pandemic on your clients.

,

Presenter

,

Tackling Advanced Family Law Issues

,

National Business Institute

,

2021

The Child Tax Credit in the American Rescue Plan provided the largest child tax credit ever. What does this mean for your clients? Which parent is entitled to the payment? What does it mean for cases where IV-D services are in place? These questions and more will be answered in this informative session.

,

presenter

,

Who Gets the Check? Your Guide to the New Child Tax Credits

,

Minnesota CLE

,

2021

Class about best practices for zoom trials.

,

presenter

,

Best Practices for Zoom Hearings

,

minnesota state bar association

,

2021

Tax returns and other financial records offer a treasure trove of information to those who know what they're looking for. If you suspect a client's spouse is stowing away assets or income, then this program is for you! Get the information you need to ask the experts the right questions and discover how to do some of your own investigating when hiring a professional doesn't make financial sense. Read line-by-line through tax returns, analyze checking and savings account statements, spot suspicious activity in business documents, and much more! Register today! Walk line-by-line, number-by-number through practical examples. Examine an array of financial records - tax returns, checking/savings account statements, investment accounts, and much more! Handling a business divorce? Read financial statements, cash flow procedures, cash transactions, etc. for stashed assets. Discover how to effectively track down offshore accounts and assets.

,

Presenter

,

Discovering Hidden Assets in Divorce

,

National Business Institute

,

2021

Do you have the knowledge and tools you need to locate, value and divide all the marital debts and assets? Our experienced faculty will guide you through the essential steps of equitable distribution of assets and debts and will tackle common issues that can cause future problems. Register today! Leave no stone unturned: gain effective methods of locating hidden assets and income. Learn how to use QDROs to divide retirement assets. Tackle common credit card debt issues you're likely to face in divorce. Determine present and future value of trust assets. Understand how a spouse filing for bankruptcy affects divorce proceedings and outcome. Find ways to minimize tax consequences of divorce. Guard your professional reputation with a legal ethics guide tailored to family practice.

,

Presenter

,

Asset and Debt Division in Divorce

,

National Business Institute

,

2021

Effective approach to evidence is crucial in every case, especially high-conflict, high-asset divorce. This legal course offers a quick refresher on the key strategic goals and challenges you're likely to face. From spoliation and authentication to the use of experts, get a solid overview of the key evidence tactics in divorce litigation. Register today! Identify the proper ways to get different types of evidence authenticated and admitted. Review top spoliation issues and solutions. Learn how to use hearsay exceptions effectively. Discuss when and how to make the best use of experts in disputes.

,

Presenter

,

Key Evidence Tactics in Divorce Litigation

,

National Business Institute

,

2021

Much of the custody and support work rests on the paralegal's shoulders. Are you prepared to tackle protective orders, relocation petitions, hidden income searches, and more? Our experienced faculty offer a concise overview of the key tasks and tools involved to help you get started right away. Register today! Get guidance for effective client intake that cuts down on follow-up. Review essential custody documents and procedures to help you navigate the process. Use public records searches to power up your custody and support cases. Explore common settlement negotiation approaches.

,

Presenter

,

Paralegals' Guide to Custody and Support Issues

,

Institute for Paralegal Education

,

2021

Complex assets, domestic violence allegations, custody battles and other issues can quickly turn a divorce case complicated. To get through these tough situations with the client on top, you really need to know what you're doing. This beyond-the-basics program will show you how to read complicated financial records, prepare QDROs, obtain electronic evidence and much more. Learn how to get through common challenges with confidence and skill - register today! Learn how to effectively manage complicated and document-heavy divorce cases. Discover how to successfully sniff out hidden assets, dissipation and income underreporting. Sift through company financial records to evaluate and divide business assets in divorce. Get tips on putting together financial affidavits for high asset divorces. Find out how to subpoena phone carriers and social media companies for the records you need. Uncover creative solutions to support and custody problems.

,

Presenter

,

Paralegal's Guide to Complex Divorce Cases

,

Institute for Paralegal Education

,

2021

Do you ever feel overwhelmed handling issues throughout the divorce process? Are you looking for valuable tips and techniques to manage these issues? This comprehensive course is designed to provide paralegals with essential knowledge, how-to's and best practices for handling the key tasks and unique issues of divorce cases. Enhance your skills and walk away with sample intake questions, checklists, discovery requests, and more. Don't miss this opportunity to hone your skills as a family law paralegal - register today! Stay on task with tips to help you organize and manage the divorce case. Discuss the key points for drafting effective discovery requests and responses. Explore effective methods for locating critical evidence through social media, smartphone and email. Review ways to navigate through support and custody issues. Learn methods for uncovering crucial financial information in divorce. Take a closer look at issues paralegals needs to know concerning QDROs.

,

Presenter

,

Handling the Divorce Case From Start to Finish: A Paralegal's Guide

,

Institute for Paralegal Education

,

2021

Gain a practical refresher on tax issues in divorce! This program will help you predict tax opportunities and consequences during and after divorce so you can avoid pitfalls and structure the settlement to your client's advantage. Explore the details of family support taxation, anticipate tax consequences on the sale/transfer of property; plan for the tax impacts of dividing retirement accounts/pension plans and more. You will also learn what secrets tax returns hold and how to read them. Enhance your practice - register today! Take a practical, step-by-step walkthrough of a complex tax return. Understand the tax consequences of selling/transferring certain assets so you can ensure your clients receive a fair settlement. Flag key tax traps so your clients don't wind up with unpleasant surprises post-divorce. Identify opportunities for minimizing the amount of taxes your clients owe. Discover how to effectively resolve filing issues with the IRS.

,

Presenter

,

Divorce Attorney's Guide to Taxes

,

Institute for Paralegal Education

,

2021

Do QDROs have you feeling overwhelmed? Can you confidently navigate the convoluted and complex issues in divorce litigation discovery? In this program, our experienced faculty will provide you with real-world know-how and strategies for handling some of the biggest conundrums paralegals encounter in family cases. Power up your skills - register today! Obtain practical instruction on preparing QDROs and other retirement orders. Overcome common struggles in filling out the financial affidavit. Become a power user of the child support worksheet. Pick up real-world techniques for finding people or hidden assets. Walk through business tax returns and the components of a business valuation. Get tips for ethically handling difficult family law clients.

,

Presenter

,

Advanced Family Law for Paralegals

,

Institute for Paralegal Education

,

2021

Obtaining key financial data, analyzing tax returns and sorting through poorly organized or intentionally opaque business records is a Herculean task that mostly falls on the shoulders of paralegals. Get the tools to lighten the load! Find effective ways to organize your discovery and make the best use of publicly available information. Register today! Know what to ask for and how to phrase discovery requests for best results. Learn to read between the lines when reviewing business records and tax returns. Get spreadsheet tricks and shortcuts to power up your financial analysis. Improve your smartphone discovery skills. Find new public sources of useful information.

,

Presenter

,

Discovery and Records Investigation in Divorce: A Paralegal's Guide

,

Institute for Paralegal Education

,

2021

Whether evidence gets admitted or excluded largely rests on your mastery of the rules. In this program, attorneys who know the rules inside and out will share their secrets and magic phrases for tackling evidence issues. From social media and text messages to experts and hearsay, gain advanced insights so you can better control what goes into and what stays out of evidence. Register today! Gain practical insights on timing and crafting motions in limine. Hear magic words and phrases for introducing exhibits into evidence. Learn how to authenticate new, innovative types of electronic evidence. Build up or tear down expert witness testimony. Discover effective ways to get around the rule against hearsay. Find out how other lawyers tackle some of the toughest evidence problems.,

Presenter

,

The Rules of Evidence: Creative Insights from Top Trial Lawyers

,

National Business Institute

,

2021

Social media, smartphones and other electronic devices can provide a wealth of evidence in divorce litigation. Do you know where to look and how to obtain this critical information? Join our experienced faculty as they explore how to navigate through social media accounts, smartphones, surveillance and GPS devices, computers and laptops to get what you need. Ensure you have left no stone unturned when gathering this critical electronic evidence - register today! Review how to determine whether wiretap evidence was legally obtained. Learn what information from social media accounts can be useful. Uncover ways to find damaging evidence via smartphones. Discuss how to locate critical information from surveillance, GPS devices, cameras, wearable tech and more. Examine what can be revealed in metadata in divorce.

,

Presenter

,

Divorce: Gathering Evidence From Electronic Devices

,

National Business Institute

,

2021

Social Media & Its Impact on Family Law, 2019, Association of Family & Conciliation Court, Continuing Education

Complex assets, domestic violence allegations, custody battles and other issues can quickly turn a divorce case complicated. To get through these tough situations with the client on top, you really need to know what you're doing. This beyond-the-basics program will show you how to read complicated financial records, prepare QDROs, obtain electronic evidence and much more. Learn how to get through common challenges with confidence and skill - register today! Learn how to effectively manage complicated and document-heavy divorce cases. Discover how to successfully sniff out hidden assets, dissipation and income underreporting. Sift through company financial records to evaluate and divide business assets in divorce. Get tips on putting together financial affidavits for high asset divorces. Find out how to subpoena phone carriers and social media companies for the records you need. Uncover creative solutions to support and custody problems.

,

Presenter

,

Paralegal's Guide to Complex Divorce Cases

,

National Business Institute

,

2020

Do you know all the latest capabilities of smartphones, the information they contain, and effective ways to get it? Discover the types of data you can obtain and explore effective request, retrieval, preservation and authentication options. Get the information you need to effectively represent your clients' interests in divorce. Register today! Save time and get what you want with sample discovery motion language. Learn when and how smartphone audio and video can be used as evidence. Expand your options when the data's been deleted. Walk through the process of authenticating social media data and forestall problems.

,

Presenter

,

Smartphone and Social Media Evidence in Family Law

,

National Business Institute

,

2020

Tax returns and other financial records offer a treasure trove of information to those who know what they're looking for. If you suspect a client's spouse is squirreling away assets or income, then this program is for you! Get the information you need to ask the experts the right questions - and discover how to do some of your own investigating when hiring a professional doesn't make financial sense. Read line-by-line through tax returns, analyze checking and savings account statements, spot suspicious activity in business documents.

,

Presenter

,

Discovering Hidden Assets in Divorce

,

National Business Institute

,

2020

TCJA is three years old, yet its rippling effects are still re-shaping family law practice. And that is just one of the multitude rules changes you need to know. This practical course offers a digest of the critical updates in evidence, equitable assets division and divorce agreements crucial to your practice. 

,

Presenter

,

Divorce 2020: New Laws, Tax Rules and Trends

,

National Business Institute

,

2020

Advising your clients on their use of the internet, protecting their email and financial account information along with the dos and don'ts regarding their use of social media during pending custody or marriage dissolution litigation, Presenter, Would You Want the Judge to Know That?, Minnesota State Bar Association, 2017

Family Law Institute: How Divorce Impacted My Practice, 2019

Discover all the dirty tricks divorcing spouses use, how they can derail the case, and how to prevent and resolve them

,

presenter

,

Divorce Law: Concealing Assets, Electronic Spying and Other Dirty Tricks Exposed

,

National Business Institute

,

2020

Presentation at the Family Law Institute discussing social media in the context of divorce

,

presenter

,

Social Media Issues in Family Law When the Genie Won't Go Back into the Bottle

,

Minnesota CLE

,

2020

Do you have the knowledge and tools you need to locate, value and divide all the marital debts and assets? Our experienced faculty will guide you through the essential steps of equitable distribution of assets and debts and will tackle common issues that can cause future problems

,

presenter

,

Asset and Debt Division in Divorce

,

National Business Institute

,

2020

No matter how well-trained, highly organized and experienced you are, we all make mistakes. A paralegal's mistake in a divorce case can affect a client's life for years to come. We've asked experienced practitioners to compile a list of the most common issues they face in family law practice and offer their solutions

,

presenter

,

Mistakes Even Experienced Family Law Paralegals Make

,

Institute for Paralegal Education

,

2020

Taxes and retirement assets are the primary focus of this divorce law update. Dividing a single household into two has a plethora of potentially disastrous tax and retirement consequences, especially in light of recent legislative changes. Get the latest information and tools you'll need to predict outcomes and prevent them from derailing settlements

,

presenter

,

Tax and Retirement Issues in Divorce: QDROs, 1041s and More

,

National Business Institute

,

2020

Complex assets, domestic violence allegations, custody battles and other issues can quickly turn a divorce case complicated. To get through these tough situations with the client on top, you really need to know what you're doing. This beyond-the-basics program will show you how to read complicated financial records, prepare QDROs, obtain electronic evidence and much more

,

presenter

,

Paralegal's Guide to Complex Divorce Cases

,

Institute for Paralegal Education

,

2020

Do you know all the latest capabilities of smartphones, the information they contain, and effective ways to get it? Discover the types of data you can obtain and explore effective request, retrieval, preservation and authentication options. Get the information you need to effectively represent your clients' interests in divorce

,

presenter

,

Smartphone and Social Media Evidence in Family Law

,

National Business Institute

,

2020

Tax returns and other financial records offer a treasure trove of information to those who know what they're looking for. If you suspect a client's spouse is squirreling away assets or income, then this guide is for you! Get the information you need to ask the experts the right questions - and discover how to do some of your own investigating when hiring a professional doesn't make financial sense. Read line-by-line through tax returns, analyze checking and savings account statements, spot suspicious activity in business documents and much more

,

presenter

,

Discovering Hidden Assets in Divorce

,

National Business Institute

,

2020

TCJA is three years old, yet its rippling effects are still re-shaping family law practice. And that is just one of the multitude rules changes you need to know. This practical instruction offers a digest of the critical updates in evidence, equitable assets division and divorce agreements crucial to your practice

,

presenter

,

Divorce 2020: New Laws, Tax Rules and Trends

,

National Business Institute

,

2020

Do you have the knowledge and tools you need to locate, value and divide all the marital debts and assets? Our legal guide will walk you through the essential steps of equitable distribution of assets and debts and will tackle common issues that can cause future problems

,

presenter

,

Asset and Debt Division in Divorce

,

National Business Institute

,

2020

Family law is growing increasingly more complex. The potential complications of high-wealth or high-conflict divorce can intimidate some attorneys into shying away from such cases. Do you have the skills to step up to the plate? We've compiled the most confounding and involved issues you're likely to encounter in your practice and put our attorney faculty to the task of demonstrating how to successfully tackle them

,

presenter

,

Family Law: Advanced Issues and Answers

,

National Business Institute

,

2020

Divorce can be financially damaging. Tracking down all assets, knowing their value, their tax pitfalls and how to divide them will help your client stay secure after that final decree has been signed. This guide will show you how to deal with asset and tax issues in divorce, with a special focus on complex assets like stocks and retirement plans

,

presenter

,

QDROs, Taxes, and Asset Issues in Divorce

,

National Business Institute

,

2020

Do QDROs have you feeling overwhelmed? Can you confidently navigate the convoluted and complex issues in divorce litigation discovery? This guide will provide you with real-world know-how and strategies for handling some of the biggest conundrums paralegals encounter in family cases

,

presenter

,

Advanced Family Law for Paralegals

,

Institute for Paralegal Education

,

2020

Do you ever feel overwhelmed handling issues throughout the divorce process? Are you looking for valuable tips and techniques to manage these issues? This comprehensive guide is designed to provide paralegals with essential knowledge, how-to's and best practices for handling the key tasks and unique issues of divorce cases. Enhance your skills and walk away with sample intake questions, checklists, discovery requests, and more

,

presenter

,

Handling the Divorce Case from Start to Finish: A Paralegal's Guide

,

Institute for Paralegal Education

,

2020

With multiple details to keep track of in divorce litigation, there is no time for costly and time-consuming mistakes. This essential guide will sort through issues that trip up those handling divorce and gain valuable tips to avoid them. Stay on top of client intake to make sure no critical details are being missed. Develop ways to ensure that no stone goes unturned in the search for pertinent information in discovery

,

presenter

,

Divorce Litigation: Avoiding Common Mistakes

,

National Business Institute

,

2020

Social media, smartphones and other electronic devices can provide a wealth of evidence in divorce litigation. Do you know where to look and how to obtain this critical information? This essential guide will explore how to navigate through social media accounts, smartphones, surveillance and GPS devices, computers and laptops to get what you need

,

presenter

,

Divorce: Gathering Evidence From Electronic Devices

,

National Business Institute

,

2020

Social media, smartphone and email evidence play an increasing role in the outcomes of family law cases. Do you know what information can be gathered and how it can be used? Find out where to look to find the critical details hidden within the devices, stored online and retained on social media companies' servers. This essential guide will provide you with the fundamental aspects of using electronic evidence in divorce, including preservation and spoliation, investigating and retrieving key evidence, and successfully gathering information from other parties

,

presenter

,

What Family Law Paralegals Need to Know about Smartphone, Text and Social Media Evidence

,

Institute for Paralegal Education

,

2020

Dealing with the financial and emotional aspects of family law cases can be extremely difficult. Paralegals can prove to be a significant asset in navigating through the trying circumstances in these cases. This insightful course will walk you through some of the most difficult issues faced in family law and how you can help clients and attorneys get through them

,

presenter

,

Top Challenges for Family Law Paralegals

,

Institute for Paralegal Education

,

2020

Are you up to date on the latest approaches of using electronic evidence in family law and the rules governing it? This practical legal guide will give you up-to-the-minute advice on finding, authenticating and contesting information in emails and texts, social media and messengers, and other sources of ESI.

,

presenter

,

ESI Challenges in Family Law

,

National Business Institute

,

2020

Do you ever feel overwhelmed handling issues throughout the divorce process? Are you looking for valuable tips and techniques to manage these issues? This comprehensive guide is designed to provide paralegals with essential knowledge, how-to's and best practices for handling the key tasks and unique issues of divorce cases. Enhance your skills and walk away with sample intake questions, checklists, discovery requests, and more. Don't miss this opportunity to hone your skills as a family law paralegal.

,

presenter

,

Handling the Divorce Case from Start to Finish: A Paralegal's Guide

,

Institute for Paralegal Education

,

2019

So much of a divorce case hinges on the assets. As a paralegal, it's your job to uncover hidden assets, help put together financial statements and assist with divvying up retirement assets and property. Do you have the financial savvy, attention to detail and practical skills required to ensure it's all done correctly? This guide will show you how to be efficient and effective when handling financial issues in divorce. From asset analysis to support calculations, QDROs and taxes, gain the "how-to's" you need to protect your client's future financial security

,

presenter

,

Financial Issues in Divorce for Paralegals

,

Institute for Paralegal Education

,

2020

Are you well-versed in putting together a solid prenuptial agreement? Are you prepared to advise your client on every critical element of the agreement? This insightful guide will walk you through the essentials that make an agreement enforceable, along with ways to efficiently draft, negotiate, modify or challenge the agreement. Protect your clients' interests

,

presenter

,

Prenuptial Agreements: The Ultimate Guide

,

National Business Institute

,

2019

Are you getting the most out of divorce depositions? Can you apply the rules of evidence with precision? This guide will share tips and tactics for key stages of the divorce litigation process. Take your skills to the next level and improve settlement or trial results

,

presenter

,

Advanced Divorce Litigation

,

National Business Institute

,

2019

What statutes apply to parenting time modifications? When is a modification significant enough to be a "restriction" on parenting time? How does the recent statutory change that a modification request to 50/50 time is not to be considered a restriction affect modifications? Does the 25% parenting time presumption apply to modifications of parenting time?

,

presenter

,

Answers to Common Questions about Parenting Time

,

Minnesota CLE 2018 Family Law institute

,

2018

Family law cases are extremely document intensive. Are your firm's case management practices and tools all they can be? This guide will provide you with a solid case management plan so you can meet deadlines and keep cases organized. You'll also receive practical tips for dealing with discovery, financial statements and more that you can put to work immediately. Don't miss this opportunity to enhance your value

,

presenter

,

Case Management 101 for Family Law Paralegals

,

Institute for Paralegal Education

,

2019

Are you confident you can successfully navigate through the latest rules to get your key evidence admitted in a divorce case? Social media, smartphones and other electronic evidence are changing the way divorce discovery has to be done. This essential guide will walk you through this evolving area of divorce with effective techniques to help you succeed at getting essential evidence authenticated and admitted

,

presenter

,

Authenticating and Admitting Evidence in Divorce

,

National Business Institute

,

2019

Family law is growing increasingly more complex. The potential complications of high-wealth or high-conflict divorce can intimidate some attorneys into shying away from such cases. Do you have the skills to step up to the plate? We've compiled the most confounding and involved issues you're likely to encounter in your practice and put our attorney faculty to the task of demonstrating how to successfully tackle them. Gain from their collective experience and sharpen your professional edge.

,

presenter

,

Family Law: Advanced Issues and Answers

,

National Business Institute

,

2019

Social media, smartphones and other electronic devices can provide a wealth of evidence in divorce litigation. Do you know where to look and how to obtain this critical information? This essential guide will explore how to navigate through social media accounts, smartphones, surveillance and GPS devices, computers and laptops to get what you need. Ensure you have left no stone unturned when gathering this critical electronic evidence.

,

presenter

,

Divorce: Gathering Evidence From Electronic Devices

,

National Business Institute

,

2019

With multiple details to keep track of in divorce litigation, there is no time for costly and time-consuming mistakes. This essential guide will sort through issues that trip up those handling divorce and gain valuable tips to avoid them. Stay on top of client intake to make sure no critical details are being missed. Develop ways to ensure that no stone goes unturned in the search for pertinent information in discovery. Guide your divorce case through litigation while sidestepping top mistakes.

,

presenter

,

Divorce Litigation: Avoiding Common Mistakes

,

National Business Institute

,

2019

With multiple details to keep track of in divorce litigation, there is no time for costly and time-consuming mistakes. This essential guide will sort through issues that trip up those handling divorce and gain valuable tips to avoid them. Stay on top of client intake to make sure no critical details are being missed. Develop ways to ensure that no stone goes unturned in the search for pertinent information in discovery. Guide your divorce case through litigation while sidestepping top mistakes.

,

presenter

,

Divorce Litigation: Avoiding Common Mistakes

,

National Business Institute

,

2019

QDROs and tax issues are critical in determining a fair divorce settlement. Do you have what it takes to navigate through these critical areas efficiently? This essential guide will provide you with the knowledge you need to carefully analyze QDROs for both defined benefit plans and defined contribution plans. You will also learn how to reduce your clients' tax burden for asset transfers, sale of the marital home, and child and spousal support. QDROs and tax issues are critical in determining a fair divorce settlement. Do you have what it takes to navigate through these critical areas efficiently? This essential guide will provide you with the knowledge you need to carefully analyze QDROs for both defined benefit plans and defined contribution plans. You will also learn how to reduce your clients' tax burden for asset transfers, sale of the marital home, and child and spousal support. QDROs and tax issues are critical in determining a fair divorce settlement. Do you have what it takes to navigate through these critical areas efficiently? This essential guide will provide you with the knowledge you need to carefully analyze QDROs for both defined benefit plans and defined contribution plans. You will also learn how to reduce your clients' tax burden for asset transfers, sale of the marital home, and child and spousal support. QDROs and tax issues are critical in determining a fair divorce settlement. Do you have what it takes to navigate through these critical areas efficiently? This essential guide will provide you with the knowledge you need to carefully analyze QDROs for both defined benefit plans and defined contribution plans. You will also learn how to reduce your clients' tax burden for asset transfers, sale of the marital home, and child and spousal support.  QDROs and tax issues are critical in determining a fair divorce settlement. Do you have what it takes to navigate through these critical areas efficiently? This essential guide will provide you with the knowledge you need to carefully analyze QDROs for both defined benefit plans and defined contribution plans. You will also learn how to reduce your clients' tax burden for asset transfers, sale of the marital home, and child and spousal support. QDROs and tax issues are critical in determining a fair divorce settlement. Do you have what it takes to navigate through these critical areas efficiently? This essential guide will provide you with the knowledge you need to carefully analyze QDROs for both defined benefit plans and defined contribution plans. You will also learn how to reduce your clients' tax burden for asset transfers, sale of the marital home, and child and spousal support

,

Presenter

,

How to Handle QDROS in Divorce

,

National Business Institute

,

2019

Quick Answers to the Legal Questions Friends, Relatives and Strangers Will Ask Anytime, Anywhere a team of experts answer the questions you, as a lawyer, will inevitably be asked when you are least expecting it

,

presenter

,

2019 New Lawyer Experience

,

2019

Presentation on social media ethics for personal injury lawyers. 

,

presenter

,

Ethics for Personal Injury Lawyers

,

Minnesota Association for Justice

,

2019

Article about issues of social media in divorce

,

author

,

No, You Can't Call Him an @?%#! on Facebook

,

Minnesota State Bar Association Bench and Bar Magazine

,

2019

Join us for our 1 hour Lunch & Learn presentation to hear how social media has made an impact on family law. In an era where social media has become more prevalent than anyone could have imagined, join attorneys Tifanne Wolter and Carlo Faccini for a look at how social media can influence your practice. The presentation will take a look at topics such as the admissibility and authentication of social media posts, how to find social media posts that are relevant to your cases, strategies to consider when speaking with clients about social media, and of course ethical considerations

,

presenter

,

Social Media and its Impact on Family Law

,

AFCC Minnesota

,

2019

Discussion on how going through the divorce process as an adult or child has affected the attorney's practice

,

presenter

,

How Divorce has Impacted my Practice

,

2019 Family Law Institute Minnesota CLE

,

2019

This presentation will address Minnesota's new child support law – a comparison of child support guidelines from an old order to the new guidelines

,

presenter

,

Minnesota's New Child Support Law

,

Minnesota State Bar Association

,

2018

Family law is growing increasingly more complex. The potential complications of high-wealth or high-conflict divorce can intimidate some attorneys into shying away from such cases. Do you have the skills to step up to the plate? We've compiled the most confounding and involved issues you're likely to encounter in your practice and put our attorney faculty to the task of demonstrating how to successfully tackle them

,

Presenter

,

Family Law: Advanced Issues and Answers

,

National Business Institute

,

2018

How to gather evidence from devices

,

Presenter

,

Divorce: Gathering Evidence from Electronic Devices

,

National Business Institute

,

2018

Effectively locating and obtaining crucial social media, text and smartphone evidence is an important aspect of family law cases. Are you familiar with the multiple sources to find information and what types of information to look for? This essential guide will take a closer look at how to obtain key data from social media sites, ways to gather what you need from smartphones and tablets, and how to authenticate evidence once you have it. Don't miss this opportunity to build your discovery and evidence skills

,

Presenter

,

Smartphone, Text and Social Media Evidence in Family Law

,

National Business Institute

,

2018

Are you confident you can successfully navigate through the latest rules to get your key evidence admitted in a divorce case? Social media, smartphones and other electronic evidence are changing the way divorce discovery has to be done. This essential guide will walk you through this evolving area of divorce with effective techniques to help you succeed at getting essential evidence authenticated and admitted

,

Presenter

,

Authenticating and Admitting Evidence in Divorce

,

National Business Institute

,

2018

With a rise in the use of social media, email and smartphone evidence in divorce, it is essential to stay on top of the latest developments. This insightful guide will take a straightforward look at how to collect key forms of electronic evidence that can be instrumental to your case and how to get it admitted in family court. It will also walk through how to effectively use it to prove hidden income or assets, calculate child and spousal support and more, 2017 - 2018

,

Presenter

,

Smart Phone and Social Media Evidence in Divorce Litigation

,

National Business Institute

This insightful program will provide you with procedural guidance and best practices necessary for a successful family law practice

,

speaker

,

Family Law: Navigating the Fundamentals

,

National Business Institute

,

2016

What do you do when a client has been served with an OFP or HRO?

,

speaker

,

Advice for Representing the Respondent in an Order for Protection or Harassment Restraining Order

,

Ramsey County Bar Association

,

2016

With more parties appearing Pro Se and attempting to draft paperwork on their own, there is a greater need for practitioners to be prepared to fix errors made earlier. This presentation will address common errors, address options for fixing errors, and identify options for minimizing the impact of errors that cannot be undone

,

presenter

,

Cleaning Up the Spilled Milk

,

Family Law Institute

,

Minnesota CLE

,

2017

Advising your clients on their use of the internet, protecting their email and financial account information along with the dos and don'ts regarding their use of social media during pending custody or marriage dissolution litigation

,

presenter

,

Would You Want the Judge to Know That?

,

Ramsey County Bar Association

,

2017

How to defend your client in a paternity matter when paternity is disputed. Are there competing presumptions of paternity? Did your client sign a Recognition of Parentage only to be told that someone else is the father? We will discuss strategies for defending a paternity action and vacating recognition of parentage

,

Presenter

,

Disputing Paternity

,

MSBA Family Law Section

,

2014

Presenter

,

How to Handle Paternity Issues

,

Minnesota CLE

,

Family Law Institute

,

2012

Presenter, How to Handle Paternity Cases, Minnesota CLE, Family Law Institute, 2012 - 2013

Presenter, What Does the Reasonable Preference of the Child Mean for Custody Purposes?, Family Law Institute, Minnesota CLE, 2014

I was the chairperson for the 2015 Family Law Institute

,

Chairperson

,

Family Law Institute

,

Minnesota CLE

,

2015

A discussion of developmental stages and how to structure schedules so that the parties do not have to return to court

,

presenter

,

How to Develop Graduated Parenting Schedules for Children as They Age

,

Minnesota CLE

,

2015

Presented on various family law topics in a two day national seminar

,

presenter

,

Family Law Boot Camp

,

National Business Institute

,

2015

Present on issues in defending for OFPs and HROs

,

presenter

,

Advice for Representing the Respondent in an Order for Protection or Harassment Restraining Order

,

Minnesota State Bar Association

,

2015

Dos and don'ts for getting emergency relief for your clients following the 2012 modifications to the General Rules of Practice

,

presenter

,

Keep Calm and File an Emergency Motion

,

Minnesota CLE Family Law Institute

,

2016

Learn discovery how-to's, special tricks, and best practices for utilizing an array of the most critical sources of electronic evidence, including Facebook and other social media, e-mail, text messages and more

,

speaker

,

E-Discovery in Divorce

,

National Business Institute

,

2016
Honors/Awards:
,

Board Member

,

Central Minnesota Legal Services

,

2022

,

Top Women Attorney's in Minnesota by Super Lawyers for 2018

,

Super Lawyers, Rising Star 2014-2017

,

10.0 Superb Rating as a Top Family Attorney as rated by the AVVO directory
Bar/Professional Activity:
Minnesota State Bar Association, Family Law Section - Secretary.

,

2022

United States District Court for the District of Minnesota

Minnesota State Bar Association Family Law Section - Secretary

,

2021

Collaborative Law Institute: 2006 – 2010

Minnesota Women Lawyers: 2014 – present

Minnesota State Bar Association - Family Law Section, Past Chairperson, 2015, 2020

Minnesota

Minnesota State Bar Association, Family Law Section, Chairperson, 2014, 2019

Minnesota State Bar Association, Family Law Section, Publication Committee, Chair, 2010 - 2012

Minnesota State Bar Association - Family Law Section, Assembly Representative, 2015 - 2018

Minnesota State Bar Association - Family Law Section, Assembly Representative and Vice Chairperson.

,

2018

Minnesota State Bar Association - Family Law Section - Assembly Representative, 2016 - 2017

Minnesota State Bar Association, Family Law Section, Vice Chair, 2013, 2018
Office location for Tifanne Wolter
6900 Wedgwood Road
Suite 200
Maple Grove, MN 55311
Phone: 763-333-7506
Selections
Super Lawyers: 2021 - 2022
Rising Stars: 2014 - 2018
Additional sources of information about Tifanne Wolter
Attorney resources for Tifanne Wolter