Matthew J. Mankey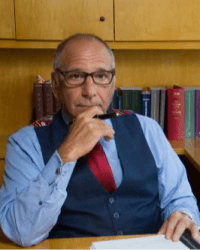 Attorney Profile
Top Rated Criminal Defense Attorney in Minneapolis, MN
Phone: 763-560-4388
Fax: 763-591-1653
Selected To Super Lawyers:
1999 - 2000, 2003, 2007, 2021
Attorney Profile
Mankey Law Office provides personalized legal representation in all areas of criminal law including serious felonies.  Mr. Mankey personally handles all felony representation.  The firm has significant specialties in the areas of sex crimes, violence and drug cases.  Case evaluation includes a painstaking analysis to determine the best strategy to employ when developing a strategy for negotiated resolution or contested litigation.  Matthew Mankey is an outstanding and experienced  trial attorney specializing in serious matters in both State and Federal Courts.  Some misdemeanor offenses including DWI, gun, and domestic violence cases can have serious collateral consequences despite their designation as Misdemeanor or Gross Misdemeanor offenses.  Mankey Law Office represents clients in those cases as well.  In addition to representation at the trial court level, the firm routinely handles appeals in both federal and state courts.  The office provides in-person free consultations to evaluate cases and will provide frank advice to assist clients make a good decision regarding the attorney they choose. Maintaing a clean criminal record has become increasingly important in order to obtain employment and housing.  For that reason Mankey Law Office has developed expertise in the area of expungements as well.
About Matthew Mankey
Admitted: 1992, Minnesota
Professional Webpage: https://www.mankeylawoffice.com/attorney/matthew-j-mankey/
Pro bono/Community Service:
Mr. Mankey routinely handles appeals on behalf of the State Public Defender where prosecutors appeal the suppression of evidence.  The firm accepts approximately 4-5 cases per year, writes the briefs and argues at the Court of Appeals.

,

2020
Verdicts/Settlements:
A client was involved a semi/car accident. He was charged with Criminal Vehicular Homicide - Operate Motor Vehicle in Grossly Negligent Manner, Criminal Vehicular Operation - Great Bodily Harm - Gross Negligence, and Traffic - Reckless driving; Drives Consciously Disregarding a Substantial or Unjustifiable Risk. Mr. Mankey negotiated his sentance whereby the client (who caused the death of one person and seriously injured another) received a staggered sentenced of 120 to be served 30 days per year for 4 years. But the sentencing in years 2, 3, and 4 can be waived if the defendant is in compliance with his probationary conditions.

,

2020

Mr. Mankey got a criminal sexual conduct in the first degree case dismissed on the first day of trial.

,

2020

Mr. Mankey represented a client being charged with a felony level marijuana charge. He got the charges dismissed.

,

2020

DWI. Mr. Mankey convinced the prosecutor to dismiss the criminal case. He litigated and WON the Implied Consent. He kept the clients driving record clean and he was able to keep his job.

,

2019

Mr. Mankey obtain dismissals of 2 counts of Threats of Violence-Reckless Disregard Risk. The client was accused of brandishing a firearm that he allegedly had in his belt while unloading building supplies at his house.

,

2018

Mr. Mankey represented a client in federal court charges with Conspiracy to Possession with Intent to Distribute heroin. He was facing 293 months in prison. Mr. Mankey worked diligently to get his sentenced reduce. His client got 36 months.

,

2018

Mr. Mankey represented a client charged in federal court with drug possession/conspiracy to possess with intent to distribute. His sentencing guideline was 120 months. At sentencing the government sought to increase the penalty by alleging that the defendant dealt drugs with on pre-trial release. Mr. Mankey disproved the government's case through cross examination of the agent. Mr. Mankey got the defendant 36 months.

,

2018

In 2017, Mr. Mankey represented a federal client charged with Insurance Fraud.  He got the government to amend the charge to Misprision of a Felony. The government wanted 36 months. Mr. Mankey got him probation only.

,

2017

Mr. Mankey also recently obtained a dismissal of firearm charges in a case involving a client with a carry permit who left his firearm in a movie theater and was charged with negligence for so doing.  Mr. Mankey argued that there was not probable cause for the charge and the case was dismissed at a preliminary stage of the proceeding. 

,

2017

Most recently Matthew Mankey obtained a not guilty verdict in federal court in Duluth, Minnesota on charges of Aggravated Sexual Assault of a Child Under the Age of 12.     

,

2017
Educational Background:
Mr. Mankey obtained his Bachelor's Degree from St. John's University in Collegeville, Minnesota in 1981.  He earned a Master's Degree in International Affairs from the American University in Washington, DC in 1985. He graduated cum laude from William Mitchell College of Law in 1992.
Additional Sources of Information About Matthew J. Mankey
Show More
Matthew J. Mankey:
Last Updated: 1/20/2021