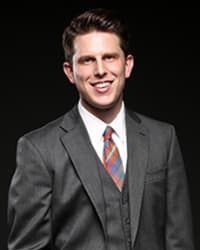 Anthony Ostlund Louwagie Dressen & Boylan P.A.
Practice Areas: Business Litigation, Real Estate, Appellate view more
Licensed in Minnesota since: 2008
Education: University of Minnesota Law School

Selected to Super Lawyers: 2022 - 2023

Selected to Rising Stars: 2014 - 2021
Anthony Ostlund Louwagie Dressen & Boylan P.A.
3600 Wells Fargo Center
90 South Seventh Street
Minneapolis, MN 55402
Phone: 612-492-8217
Email: Philip Kaplan Visit website
Details
Phil Kaplan uses litigation as a tool to help clients solve complex problems that interfere with their businesses.
Phil litigates a wide range of disputes, with an emphasis on commercial real estate litigation, shareholder litigation, and business-related appeals. In the real estate and shareholder arenas, Phil has represented clients in lawsuits involving lease interpretation and enforcement, land use, real estate purchases, shareholder buyouts, and fiduciary duties in privately-held companies. He has also represented clients in breach of contract, unfair competition, professional malpractice, employment, intellectual property, and trade secret cases.
Phil represents both plaintiffs and defendants. His clients include individuals, small businesses, and large corporations.
Phil has appeared in multiple state and federal courts and before arbitration panels. In addition to winning cases at the trial court level, he is an accomplished appellate lawyer, having successfully argued for his clients in several courts of appeal.
Phil recognizes that litigation is a means to an end — not an end in itself. From the beginning of each case, Phil works with clients to determine their ultimate business objectives and formulate strategies to effectively and efficiently meet those objectives. Phil has achieved favorable results for clients by keeping their individual goals in mind, rather than taking a one-size-fits-all approach to litigation.
Practice areas
Business Litigation, Real Estate: Business, Appellate, Closely Held Business

First Admitted: 2008, Minnesota

Professional Webpage: https://www.anthonyostlund.com/philip-j-kaplan

Bar/Professional Activity:
Vice Chair, Hennepin County Bar Association - Landlord-Tenant Section

Member, National Association for Industrial and Office Parks (NAIOP), Minnesota Chapter

Member, Federal Bar Association

Member, Minnesota State Bar Association - Appellate Practice Section
Pro bono/Community Service:
Volunteer Attorney for the Children's Law Center

Volunteer Supervising Attorney for the University of Minnesota Business Law Clinic

,

2017

Volunteer Attorney for MEDA, a non-profit organization that provides consultation services to minority-owned businesses
Educational Background:
Graduated from the University of Wisconsin-Madison with Bachelor's of Business Administration in Finance and Investment Banking

,

2004

J.D., magna cum laude, University of Minnesota Law School
Verdicts/Settlements:
Kellogg v. Watts Guerra LLP, 41 F.4th 1246 (10th Cir. 2022)  Affirmed the trial court's dismissal of all claims against Anthony Ostlund's clients in a complex malpractice lawsuit stemming from the Syngenta class action. ,

2022

Heights Apartments, LLC v. Walz, 39 F.4th 479 (8th Cir. 2022)  Submitted an amicus brief for Minnesota Multi Housing Association in support of the appellant's winning argument that it pled a valid constitutional challenge to a 2020 eviction moratorium. ,

2022

NCJC, Inc. v. WMG, L.C., 960 N.W.2d 58 (Iowa 2021)  Affirmed Anthony Ostlund's client's right to recover attorneys' fees in a case that resolved multiple important legal issues related to fee awards in Iowa.     ,

2021

Halva v. Minnesota State Colleges and Universities, 953 N.W.2d 496 (Minn. 2021)  Submitted an amicus brief for Public Record Media in support of the appellant's winning argument to the Minnesota Supreme Court about pleading damages for a Minnesota Government Data Practices Act claim.  ,

2021

1800 Baxter County Road LLC v. Portillo's Hot Dogs, LLC, 2021 WL 1588745 (Minn. Dist. Ct. Mar. 30, 2021) Represented a commercial landlord in a lawsuit to collect rent from a chain restaurant that continued to operate but refused to pay rent during the COVID-19 pandemic.  Anthony Ostlund won summary judgment in one of the few judicial orders across the country - and possibly the first decision in Minnesota - determining a commercial tenant's obligation to pay rent during the pandemic.,

2021

Rabbe v. Farmers State Bank of Trimont, 2020 WL 2312931 (Minn. Ct. App. May 11, 2020), review denied (July 21, 2020) Defended a loan participant against various lender liability claims. Anthony Ostlund successfully moved to dismiss all claims against our client, and the Minnesota Court of Appeals upheld the trial court's dismissal order.,

2020

Flattum v. Pro Tech Restoration, Inc., 2019 WL 6837003 (Minn. Ct. App. Dec. 16, 2019), review denied (Feb. 26, 2020) Represented Tony Flattum in a lawsuit to enforce a pre-incorporation agreement to share profits of a to-be-formed storm restoration business.  After winning a jury verdict in Flattum's favor, Anthony Ostlund successfully defeated the defendants' attempt to overturn the verdict on appeal. ,

2020

Great Plains Educational Foundation, Inc. v. Student Loan Finance Corporation, 954 N.W.2d 844 (Minn. Ct. App. 2020), review denied (Mar. 30, 2021) Represent Great Plains Educational Foundation in its lawsuit to recover damages for fraud claims.  Anthony Ostlund successfully argued to the Minnesota Court of Appeals that Great Plains' fraud claims should proceed, causing the Court of Appeals to reverse the district court's earlier decision to dismiss the case. On remand, Anthony Ostlund won a motion to plead punitive damages, and then negotiated a $3.5 million settlement payment to Great Plains.      ,

2020

Raitz Enterprises, Inc. d/b/a U.S. Sand & Gravel v. Blattner Energy, Inc., AAA Arbitration (2019) Represented a subcontractor in an arbitration under the AAA Construction Rules to recover hundreds of thousands of dollars in payments that the general contractor was withholding. After an evidentiary hearing, the arbitrator awarded Anthony Ostlund's client nearly all of the damages it was seeking, plus interest and all of the attorneys' fees it paid for the case.,

2019

Cedar Point SC, LLC v. Pei Wei Asian Diner, LLC, State of Minnesota, Hennepin County Court File No. 27-CV-18-17250 (2019) Represented a commercial landlord in a breach-of-lease case and obtained over $1 million in awards for accelerated rent, late fees, interest, attorneys' fees and costs against the defaulting tenant.,

2019

Martin v. Marquee Pacific, LLC, 906 N.W.2d 65 (N.D. 2018) Represented a real estate developer who claimed that a debtor fraudulently transferred property in Minot, North Dakota to avoid paying the developer's debt. After the trial court dismissed the developer's fraudulent transfer claims, Anthony Ostlund successfully appealed to the North Dakota Supreme Court, which reversed the trial court's decision.,

2018

Twin City Fan Companies and Barry Family Litigation (2018) Represented Melanie Barry and Twin City Fan Companies in well-publicized, multi-faceted litigation against Charles Barry, including a divorce proceeding in Florida, an arbitration in Minnesota regarding Mr. Barry's employment agreement, and multiple shareholder lawsuits in Minnesota state court.  The parties reached a settlement agreement after months of discovery and motion practice and the issuance of a favorable special litigation committee report.,

2018

Family Business Dispute in Wisconsin (2018) Represented the majority owners of a large agricultural company in Wisconsin in a shareholder dispute, which settled on a confidential basis after trial. ,

2018

Confidential AAA Arbitration (2018) Defended an agricultural equipment distributor against claims brought by a drone manufacturer. The parties settled the case after Anthony Ostlund found evidence that undermined the manufacturer's claims in discovery. ,

2018

Adherent Laboratories, Inc. v. DiPietro, 2018 WL 3520843 (Minn. Ct. App. July 23, 2018), review denied (Oct. 16, 2018) Represented an adhesives manufacturer who claimed, in two separate lawsuits, that its intellectual property had been improperly disclosed. Anthony Ostlund negotiated a favorable settlement of one lawsuit, and later settled the second lawsuit after successfully defeating multiple dispositive motions, a motion to compel arbitration, and an appeal by the defendants.  ,

2018

Kieran's Irish Pub First Avenue LLC v. Camelot LLC, State of Minnesota, Hennepin County District Court File No. 27-CV-14-17485 (2016) Defended the owner and developer of Mayo Clinic Square (formerly Block E) in Downtown Minneapolis in a lease dispute regarding our client's redevelopment of the building and calculation of a tenant's share of water bills. The parties reached a settlement agreement shortly before trial.,

2016

Confidential AAA Arbitration (2016) Represented a loose fill manufacturer in a case against its distributor – a large, national seller of packaging products that had started selling a competitive loose fill. The parties settled their dispute as part of an agreement by the distributor to buy the operating assets of Anthony Ostlund's client.,

2016

Confidential AAA Arbitration (2015) Pursued accounting malpractice claims against a Big Four accounting firm on behalf of a group of individual clients. Anthony Ostlund negotiated a favorable settlement for its clients after a two-week arbitration hearing.,

2015

Minneapolis Venture, LLC v. Minnesota Sports Facilities Authority, State of Minnesota, Hennepin County District Court File No. 27-CV-13-15247 (2013) Represented the owner of the Downtown East property across from the Metrodome, which included a Plaza used for Vikings game-day concessions and events. To resolve a dispute over the Minnesota Sports Facilities Authority's current and future use of the property, Anthony Ostlund negotiated a purchase agreement that required the Authority to buy the property for $17.1 million, $12.6 million more than its tax-assessed value,

2013

Family Business Dispute in Stearns County (2013) Represented a minority partner of a family-owned business in a lawsuit against her partners. Anthony Ostlund negotiated a buyout of its client's ownership interest on the eve of trial.,

2013

Camelot LLC v. AMC ShowPlace Theatres, Inc., 665 F.3d 1008 (8th Cir. 2012) Represented the owner of the Block E building in Downtown Minneapolis in a dispute over the duration of the AMC movie theater's lease, which had allowed AMC to use about 40% of the building effectively rent-free for 10 years. Anthony Ostlund successfully moved for summary judgment declaring that a purported option to extend the lease for another 10 years was actually an unenforceable "agreement to agree," and the Eighth Circuit Court of Appeals affirmed that judgment.,

2012

Brenny v. Board of Regents of the University of Minnesota, 813 N.W.2d 417 (Minn. Ct. App. 2012) Defended the University of Minnesota's former head golf coach in a lawsuit brought by a former associate women's golf coach. All claims against Anthony Ostlund's client were dismissed.,

2012

Houseman v. Whittington, 2012 WL 4052896 (Minn. Ct. App. Sept. 17, 2012), review denied (Nov. 27, 2012) Defended a shareholder and officer of a Delaware corporation in a lawsuit started by a fellow shareholder following a corporate merger. All claims against Anthony Ostlund's client were dismissed.,

2012

U.S. Bank N.A. v. mPayy, Inc., 10-CV-00625 (D. Minn. May 27, 2010) All claims against Anthony Ostlund's client, a Chicago-based company, were dismissed for lack of personal jurisdiction.,

2010

St. Paul Pioneer Holdings, Inc. v. U.S. Bank National Association, State of Minnesota, Ramsey County District Court File No. 62-CV-08-2265 (2010) Represented the owner of the historic Pioneer-Endicott building in Downtown St. Paul in a dispute over damages a long-time tenant had caused to the building. The case settled after the trial court entered a key ruling in favor of Anthony Ostlund's client on the proper measure of its damages.,

2010

Campbell-Sevey, Inc. v. Delta-T Corporation, 2010 WL 1411118 (D. Minn. Feb. 18, 2010) All claims against Anthony Ostlund's client, a California-based company, were dismissed for lack of personal jurisdiction.,

2010

Kohout v. PDG, P.A., 2009 WL 1032963 (Minn. Dist. Ct. Jan. 23, 2009) Defended a dental care provider in a lawsuit brought by former employees of a separate company that provided administrative services to Anthony Ostlund's client. All claims against Anthony Ostlund's client were dismissed.,

2009

North Valley, Inc. v. Valley Paving, Inc., 2011 WL 1546489 (Minn. Ct. App. Apr. 26, 2011) Represented a shareholder whose co-shareholder had begun to unfairly compete with the company. The case settled after the Minnesota Court of Appeals entered a favorable decision in favor of Anthony Ostlund's client.,

2011
Scholarly Lectures/Writings:
In this article, I summarize out-of-court statements and expressions that do not fit the definition of inadmissible "hearsay."

,

Author

,

Hearsay by Definition: The First Step of the Hearsay Analysis

,

Minnesota Lawyer and Finance & Commerce

,

2022

In this article, my partner (Vince Louwagie) and I discuss remedies available to people who are fraudulently induced to enter into settlement agreements.

,

Co-Author

,

Unsettled: When Fraud Defeats the Effect of a Release

,

Minnesota Lawyer and Finance & Commerce

,

Litigation

,

2021

In this CLE presentation for the Hennepin County Bar Association's Landlord-Tenant Section, my co-presenters (Heather Marx and Christine Eid) and I discussed commercial lease drafting and litigation issues that have arisen due to COVID-19.

,

Co-Presenter

,

Wild West 2.0 - How Attorneys are Solving Commercial Leasing Problems During the COVID-19 Pandemic

,

Hennepin County Bar Association

,

Commercial Real Estate

,

2020

In this article, I discuss legal issues for bar and restaurant tenants and their landlords to consider in the wake of Covid-19 and government-mandated business closures designed to slow the virus's spread.

,

Author

,

Closing Time: The Impact of Covid-19 on Bar and Restaurant Leases

,

Minnesota Lawyer and Finance & Commerce

,

Commercial Real Estate

,

2020

In this article, I discuss arguments that landlords and tenants make regarding the enforceability of rent acceleration clauses in commercial leases.

,

Author

,

I Want it All and I Want it Now: The Enforceability of Rent Acceleration Clauses

,

Minnesota Lawyer - Sponsored Blog

,

Commercial Real Estate

,

2019

In this article, I explain the legal procedure for an owner of a company to seek a buyout when there is no statute that explicitly provides for that remedy.

,

Author

,

Get Out: How to Force a Non-Statutory Buyout From a Company

,

Attorney At Law Magazine - Minnesota Edition

,

Closely-held Businesses

,

2018

In this article, I discuss how the new tax law may impact the debate over the proper way to value S corporations and other tax pass-through entities.

,

Author

,

Great, Now How Am I Supposed to Value an S Corp?

,

Minnesota Lawyer - Sponsored Blog

,

Closely-held Businesses

,

2018

In this article, I explain the writing requirement for real estate broker commission agreements.

,

Author

,

Broker Beware: Get Your Commission Agreements in Writing

,

Minnesota Lawyer

,

Real Estate

,

2017

In this article, I explain basic accounting principles and how they apply in business litigation.

,

Author

,

Getting Credits (And Debits): Accounting Basics for Lawyers

,

Attorney at Law Magazine - Minnesota Edition

,

Litigation

,

2017

In this article, I explain multiple common problems with commercial leases that can lead to litigation - and tips for avoiding those problems.

,

Author

,

Of Landlords and Tenants: How Commercial Leases Can Go Awry

,

Attorney At Law Magazine - Minnesota Edition

,

Real Estate

,

2016

Given the recent wave of construction in Minneapolis, it's more important than ever to understand the legal hurdles a developer may face, especially when building height is an issue. In this article, I describe the zoning laws that govern building heights, as well as how a developer might be granted an exception to height restrictions.

,

Author

,

Developing Stories: A Primer on Building Height Restrictions

,

Attorney at Law Magazine - Minnesota Edition

,

Real Estate

,

2015

In this article, I identify nine ways real estate appraisers can manage their risk of getting sued and being held liable for erroneous (or allegedly erroneous) appraisals.

,

Author

,

In Defense of Appraisers: Strategies for Minimizing Appraiser Liability Risk

,

Attorney at Law Magazine - Minnesota Edition

,

Real Estate

,

2014

In this CLE presentation for the Hennepin County Bar Association, my co-presenter (Norm Baer) and I talked about representing the owner of land that the Minnesota Sports Facilities Authority wanted to use for the new Vikings stadium.

,

Co-Presenter

,

Representing a Landowner in the Context of a Stadium Development

,

Hennepin County Bar Association's Real Property Section

,

Real Estate

,

2013
Selections
Super Lawyers: 2022 - 2023
Rising Stars: 2014 - 2021
Additional sources of information about Philip Kaplan
Attorney resources for Philip Kaplan