Carl M. Ward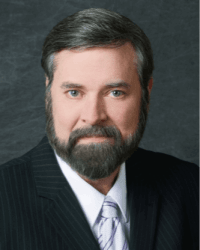 Attorney Profile
Top Rated DUI-DWI Attorney in Washington, MO
Phone: 636-390-0070
Fax: 314-754-8178
Selected To Super Lawyers:
2006 - 2020
Practice Areas:
Criminal Defense: DUI/DWI (90%),
Criminal Defense (10%)
Attorney Profile
Nationally recognized attorney Carl M. Ward defends the rights of those accused of crimes, particularly drunk driving.  Mr. Ward has extensive experience in criminal, constitutional and administrative law, and focuses his entire practice on trials and appeals.  He is trained in the use of breath testing equipment, gas chromatography instruments, and field sobriety testing, to determine intoxication - knowledge that makes an impact in the courtroom. Mr. Ward accepts clients in the St. Louis area and throughout the State of Missouri.
After receiving a Bachelor of Arts in political science in 1981 from the University of Missouri, graduating Summa Cum Laude. Mr. Ward earned his Juris Doctor from Saint Louis University School of Law in 1984, and was admitted to practice law in Missouri that year.
A strong dedication to exemplary DUI/DWI defense has earned Mr. Ward the respect of his peers. U.S. News & World Report has included him in its "Best Law Firms" ranking. He was the recipient of the Robert Dunn Appellate Excellence Award and the Bernie Edelman Tradition Award from the Missouri Association of Criminal Defense Lawyers. He has been rated AV Preeminent by Martindale-Hubbell for more than 10 years, holds a 10.0 AVVO "Superb" rating, has been named a "Superlawyer" for ten consecutive years, and has been included in The Best Lawyers in America.  He was named to The National Trial Lawyers "Top 100" in the area of DWI/DUI defense, Top 10 Criminal Defense Lawyers in Missouri, St. Louis Magazine's Top DWI lawyer list in St. Louis, the Nation's Top One Percent, and has received many, many other honors.
Mr. Ward frequently lectures on DWI defense law for continuing legal education programs and seminars. He has chaired or moderated the largest DWI seminars for lawyers in Missouri every year since 1997. He is a member of various bars and associations, including The Missouri Bar, the National Association of Criminal Defense Lawyers and the National College for DUI Defense. He is the founder of the Missouri Society for Criminal Justice, and is the Immediate Past President of the Missouri Association of Criminal Defense Lawyers.
About Carl Ward
Admitted: 1984, Missouri
Professional Webpage: http://www.criminaldefensemo.com/Attorneys/Carl-M-Ward.shtml
Honors/Awards:
St. Louis Area's Top Attorneys in the area of DUI/DWI Defense, St. Louis Magazine

AV® Preeminent™ Martindale-Hubbell Peer Review Rating for 10 consecutive years

AVVO Superb 10.0/10.0 Rating.  AVVO.com

Top Attorneys in Missouri and Kansas.  KC Magazine

"Top 10 Criminal Defense Lawyers" in Missouri

, National Academy of Criminal Defense

The National Trial Lawyers "Top 100" Award Recipient  

First Tier among Best Law Firms, U.S. News & World Report - Best Lawyers

Client Distinction Award.  Martindale-Hubbell®

Top Attorneys in Missouri.  KC Magazine

Named to "Best Lawyers in America" in the area of DUI/DWI Defense.  Best Lawyers Magazine

"First Tier Among Best Law Firms"

, U.S. News & World Report-Best Lawyers

Robert Duncan Award of Appellate Excellence. Missouri Association of Criminal Defense Lawyers

Best Lawyers Choice Award in the area of DWI Defense. American Lawyers & Law Firms Directory

Bernie Edelman Tradition Award.  Missouri Association of Criminal Defense Lawyers

Best Missouri Attorneys.  American Registry

Nation's "Top One Percent" in DWI/DUI Defense

, National Association of Distinguished Counsel
Special Licenses/Certifications:
National Highway Traffic Safety Administration ("NHTSA") DWI Detection and Standardized Field Sobriety Testing Instructor

,

2000
Bar/Professional Activity:
Member, National Association of Criminal Defense Lawyers

Member, Franklin County Bar Association

Member, California DUI Lawyers Association

President, Missouri Association of Criminal Defense Lawyers

,

2015

Founding member, Missouri Society for Criminal Justice

,

2006

Member, Texas Criminal Defense Lawyers Association

Treasurer, Missouri Association of Criminal Defense Lawyers

,

2012

Secretary, Missouri Association of Criminal Defense Lawyers

,

2013

Member, The Missouri Bar

,

1984

Member, National College for DUI Defense

,

1989

Vice President, Missouri Association of Criminal Defense Lawyers

,

2014

Member, Board of Directors, Missouri Association of Criminal Defense Lawyers

,

2007

Immediate Past President, Missouri Association of Criminal Defense Lawyers

,

2016
Scholarly Lectures/Writings:
Instructor:  DWI Practical Training Program.  Eastern Missouri Police Academy. June 21, 2009

Program Chair and Speaker: "Standardized Field Sobriety Testing." MU Law School. 5th Annual DWI Defense Institute - Defending the Drinking Driver. Clayton, Ozark, Mo.  October 6-7, 2000

Speaker: "Defending DWI Cases." Missouri State Public Defenders Annual College.  Branson, Mo. April 8, 2010

Instructor:  NHTSA DWI Detection and Standardized Field Sobriety Testing student course. Missouri State Highway Patrol Academy. June 2, 2009

Program Chair and Speaker: "What Happened to the Bill of Rights and the Rules of Evidence in Department of Revenue Cases? Retreat or Fix Bayonets?" MU Law School. 4th Annual DWI Defense Institute - Defending the Drinking Driver. Lake Ozark, Mo.  May 7, 1999

Program Co-Chair and Speaker:  "How to Win an Administrative DWI Suspension Hearing." 3rd Annual Bernard Edelman DWI Law and Science Seminar. Lake Ozark, Mo.  2010

Instructor:  NHTSA DWI Detection and Standardized Field Sobriety Testing student course. Missouri State Highway Patrol Academy. June 1, 2009

Program Chair and Speaker: "Field Sobriety Testing and Dealing with the Testimony of the Arresting Officer." MU Law School - Getting Tough on DWI - The Defense. Town & Country, Mo. June 12, 1998

Speaker: "Mock Jury Trial of a DWI Case." National Association of Legal Secretaries Annual Meeting. Washington, Mo.  February 7, 2009

Instructor: NHTSA DWI Detection and Standardized Field Sobriety Testing student course. Kirkwood, Mo.  April 21, 2009

Program Moderator and Speaker: "Field Sobriety Testing and Practical Tips on Dealing with the Testimony of the Arresting Officer." MU Law School - A Practical Approach to DWI Defense. Clayton, Mo.  June 20, 1997

Speaker: "Mock Jury Trial of a DWI Case." Missouri Municipal Court Clerk's Association Annual Meeting. Osage Beach, Mo.  2009

Instructor: NHTSA DWI Detection and Standardized Field Sobriety Testing student course. Kirkwood, Mo.  March 18, 2009

Speaker: "Successful Strategies in Defending a DWI Case." MU Law School - Defending Your Client in a DWI Case. St. Louis, Mo.  March 22, 1996

Program Co-Chair and Speaker: "Mock Trial of a DWI Case." MoBar and MACDL. Science and Law in a DWI Case.  Lake Ozark, Mo.  July 24-25, 2009

Instructor: NHTSA DWI Detection and Standardized Field Sobriety Testing student course. Eastern Missouri Police Academy. February 18, 2009

Program Co-Chair and Speaker: "Administrative DWI Law"

,

The Missouri Bar - 8th Annual Bernard Edelman DWI Law and Science Seminar. Osage Beach, Mo.  2015

Speaker: "CDL and Abuse and Lose Law in Missouri." National Association of Legal Secretaries Annual Meeting.  St. Louis, Mo.  May 3, 2008

Instructor: NHTSA DWI Detection and Standardized Field Sobriety Testing student course. Kirkwood, Mo. January 14, 2009

Program Co-Chair

,

The Missouri Bar - 9th Annual Bernard Edelman DWI Law and Science Seminar. Osage Beach, Mo.  2015

Speaker: "Creating Drama in the Courtroom." The Missouri Association of Criminal Defense Lawyers – Making the Courtroom Your Stage.  Branson, Mo.  April 18, 2008

Instructor:  NHTSA DWI Detection and Standardized Field Sobriety Testing student course. Kirksville, Mo. April 1, 2008

Speaker:  "Administrative Alcohol Suspensions." The Missouri Bar - How to Series: DWI/DUI. Interactive telephone seminar.  December 10, 2008

Program Co-Chair and Speaker: "Direct Examination of Defendant's Field Sobriety Test Expert." The Missouri Bar. 1st Annual Bernard Edelman DWI Law and Science Seminar. MoBar and MACDL: Mock Jury Trial of a DWI Case, Lake Ozark, Mo.  July 25-26, 2008

Instructor:  NHTSA DWI Detection and Standardized Field Sobriety Testing student course. Kirksville, Mo. March 19, 2008

Presenter: "Saturday Morning Hangover - The Headaches of Representing a Client with a DWI case." The Missouri Bar Solo and Small Firm Conference.  Osage Beach, Mo.  June 9, 2007 

Instructor: NHTSA DWI Detection and Standardized Field Sobriety Testing student course. Ballwin Police Department. August 24, 2007

Speaker: "Breath Alcohol Testing." District VII Justice Phi Alpha Delta Fraternity International Meeting. Washington, Mo.  September 29, 2007

Instructor: NHTSA DWI Detection and Standardized Field Sobriety Testing student course. Washington Missouri Public Safety Building, March 13-16, 2007 

Speaker: "Defending Administrative Alcohol Suspension Cases." The Missouri Bar - How to Series: DWI/DUI.  Interactive telephone seminar.  September 11, 2007

Instructor: NHTSA DWI Detection and Standardized Field Sobriety Testing student course Held at St. Louis County Police Training Center.  January 31, 2007

Program Host and Speaker: Carl Ward's Training Camp #3 - "Defending Your Client's Driver's License Following a DWI Arrest." Columbia, Mo.  March 30, 2007  

Instructor: NHTSA DWI Detection and Standardized Field Sobriety Testing student course. Overland Police Department. August 9,   2006 

Program Co-Chair and Speaker: "Breath and Blood Testing." The Missouri Bar - Bernard Edelman DWI Law and Science Seminar. Lake Ozark, Mo. July 27-28, 2007

Instructor: NHTSA DWI Detection and Standardized Field Sobriety Testing student course. Jefferson College Police Academy.  June 15, 2006

Speaker: "Blood and Breath Testing." Missouri State Public Defender's College. St. Louis, Mo. 2006

Instructor: NHTSA DWI Detection and Standardized Field Sobriety Testing student course. Washington PD.  March 17, 2006

Program Co-Chair and Speaker: "Winning Moves in a DOR Case." Effective Challenges to the Traffic Stop, Arrest, Field Sobriety Tests, and Blood Test. The Missouri Bar. 4th Annual DWI Symposium. Lake Ozark, Mo.  July 28-29, 2006

Instructor: NHTSA DWI Detection and Standardized Field Sobriety Testing student course. Creve Coeur PD.  March 15, 2006  

Faculty Member & Speaker:  "Department of Revenue Cases." Missouri Judicial College.  Lake Ozark, Mo.  August 5, 2002

Program Host and Instructor: Carl Ward's Training Camp #2 - "Defending Your Client's Driver's License Following a DWI Arrest." Clayton, Mo.  November 10, 2006

Instructor: DWI & SFST Training. Washington Police Department. March 10, 2006  

Speaker:  DWI Law Update. 1st Annual MADD Tool Box.  St. Louis, Mo. 2011

Program Host and Instructor:  Carl Ward's Training Camp #1 - "Defending Your Client's Driver's License Following a DWI Arrest." Clayton, Mo. October 6, 2006

Instructor: DWI & SFST Training. Chesterfield Police Department. February 9, 2004

Speaker:  DWI Law Update. Law Enforcement Traffic Safety Annual Conference.  Lake Ozark, Mo. 2011

Program Co-Moderator and Speaker: "Challenging Administrative Suspensions and Refusals." The Missouri Bar – Demystifying the DWI Process: Nuts and Bolts of DWI Defense.  Kansas City, Mo.  June 25, 2005

Instructor: DWI & SFST Training. Chesterfield Police Department. February 6, 2004

Instructor: NHTSA DWI Detection and Standardized Field Sobriety Testing student course. Union, Mo. March 1, 2011.

Program Co-Moderator and Speaker: "Challenging Administrative Suspensions and Refusals." The Missouri Bar - Demystifying the DWI Process:  Nuts and Bolts of DWI Defense.  St. Louis, Mo. June 24, 2005

Instructor: DWI & SFST Training. Chesterfield Police Department. January 29, 2004

Instructor: DWI & SFST Training. Chesterfield Police Department. January 26, 2004

Instructor: NHTSA DWI Detection and Standardized Field Sobriety Testing student course. Eastern Missouri Police Academy. June 21, 2011

Speaker: "Standardized Field Sobriety Testing." Strategies in Handling DWI Cases in Missouri. Lorman Education Services. Maryland Heights, Mo.  June 24, 2004

Instructor: DWI & SFST Training. Chesterfield Police Department. January 23, 2004

Instructor:  NHTSA DWI Detection and Standardized Field Sobriety Testing student course. Missouri State Highway Patrol.  June 15, 2011

Speaker: "Attacking Field Sobriety, Breath and Blood Tests." Missouri Public Defender's College. Kansas City, Mo.  April 23, 2004

Program Co-Chair and Speaker: "Ethical Considerations in a DWI Case." The Missouri Bar - 6th Annual Bernard Edelman DWI Law and Science Seminar. Osage Beach, Mo.  2013

Instructor:  NHTSA DWI Detection and Standardized Field Sobriety Testing student course.  Missouri State Highway Patrol.  June 14, 2011

Program Co-Chair and Speaker: "Field Sobriety Testing." MU Law School - Defending DWI and DOR Cases.  St. Louis, Mo.  2004

Instructor: DWI & SFST Training. Chesterfield Police Department. January 16, 2004

Instructor:  NHTSA DWI Detection and Standardized Field Sobriety Testing student course. Missouri State Highway Patrol.  December 7, 2010

Program Co-Chair and Speaker: "Field Sobriety Testing." The Missouri Bar. Defending DWI and DOR Cases. Kansas City, Mo.  June 24, 2004

Program Co-Chair and Speaker: "Administrative DWI 101." The Missouri Bar - 7th Annual Bernard Edelman DWI Law and Science Seminar. Osage Beach, Mo.  July 18-19, 2014

Instructor:  NHTSA DWI Detection and Standardized Field Sobriety Testing student course Moot Court.  Missouri State Highway Patrol.  July 14, 2010

Program Co-Chair and Speaker: "Field Sobriety Testing." The Missouri Bar. Defending DWI and DOR Cases.  Clayton, Mo.  June 25, 2004

Program Co-Chair and Speaker: "Breath Testing Regulation Changes." The Missouri Bar - 5th Annual Bernard Edelman DWI Law and Science Seminar. Osage Beach, Mo.  2012

Instructor:  NHTSA DWI Detection and Standardized Field Sobriety Testing student course Moot Court.  Missouri State Highway Patrol.  July 13, 2010

Program Co-Chair and Speaker: "Standardized Field Sobriety Testing." MU Law School - Defending the Accused Driver: Intoxication by Alcohol or Drugs and Felony Driving Charges. Kansas City, Mo. June 6, 2003

Speaker: "DWI Law in Missouri." Missouri Public Defenders Annual College. Branson, Mo.  2011

Instructor: DWI Law and Standardized Field Sobriety Testing. Missouri Deputy Sheriff's Association Annual Conference.  Lake Ozark, Mo.  September 28, 2009

Program Co-Chair and Speaker: "Standardized Field Sobriety Testing." The Missouri Bar.  Defending the Accused Driver: Intoxication by Alcohol or Drugs and Felony Driving Charges. Clayton, Mo.  2003

Faculty Member & Speaker:  "Department of Revenue Cases." Missouri Judicial College. Kansas City, Mo.  Oct. 28, 2002

Speaker: "Probable Cause in a DWI Case." Missouri Municipal and Associate Circuit Judges Association Conference. Lake Ozark, Mo. 2011

Instructor:  NHTSA DWI Detection and Standardized Field Sobriety Testing student course. Washington, Mo.  May 20 -22, 2010

Speaker: "DWI - Cross Examination on Field Sobriety Tests." Missouri Association of Criminal Defense Lawyers - Spring Seminar. Kansas City, Mo.  April 12-13, 2002

Speaker: "DWI Law Update." Law Enforcement Traffic Safety Annual Conference. Lake Ozark, Mo.  2011

Instructor:  NHTSA DWI Detection and Standardized Field Sobriety Testing student course. Missouri State Highway Patrol.  December 10, 2009

Program Chair and Speaker: "Direct Examination of Defendant's Field Sobriety Test Expert." MU Law School - 6th Annual DWI Defense Institute - Anatomy of Felony DWI Trial and Mock DWI Jury Trial.  Columbia, Mo.  May 10-11, 2002

Program Host and Instructor: Carl Ward's Training Camp #4 - "Defending Your Client's Driver's License Following a DWI Arrest." St. Louis, Mo.  2011

Instructor:  NHTSA DWI Detection and Standardized Field Sobriety Testing student course. Missouri State Highway Patrol.  December 3, 2009

Program Chair and Speaker: "Direct Examination of Defendant's Field Sobriety Test Expert." MU Law School - 6th Annual DWI Defense Institute - Anatomy of Felony DWI Trial and Mock DWI Jury Trial.  Columbia, Mo.  May 10-11, 2002

Program Co-Chair and Speaker: "Probable Cause and Reasonable Suspicion." The Missouri Bar - 4th Annual Bernard Edelman DWI Law and Science Seminar. Osage Beach, Mo.  2011

Instructor: DWI Law and Standardized Field Sobriety Testing. Missouri Deputy Sheriff's Association Annual Conference.  Lake Ozark, Mo.  September 29, 2009

Speaker: "DWI Law." The Missouri Association of Criminal Defense Lawyers. Kansas City, Mo. Oct. 19, 2001

Speaker:  "DWI Law Update." 1st Annual MADD Tool Box. St. Louis, Mo. 

Lecturer:  DWI Law Update.  Franklin County Sheriff's Department.  August 6, 2009
Representative Clients:
Reece v. Director of Revenue, 61 S.W.3d 288 (Mo. App. E.D. 2001)
Russell v. Director of Revenue, 83 S.W.3d 72 (Mo. App. W.D. 2002)
Vanderpool v. Dir. of Revenue, 2006 Mo. App. LEXIS 1042 (Mo. App. W.D. 2006)
Grafeman v. Dir. of Revenue, 344 S.W.3d 861 (Mo. App. W.D. 2011)
State v. Horn, 384 S.W.3d 338 (Mo. App. 2012)
Dabin v. Director of Revenue, 9 S.W.3d 610 (Mo. 2000)
Paty v. Director of Revenue, 168 S.W.3d 625 (Mo. App. E.D. 2005)
State v. Tyler, 285 S.W.3d 353 (Mo. App. S.D. 2009)
Duncan v. Dir. of Revenue, 164 S.W.3d 88 (Mo. App. E.D. 2005)
Schaefer v. Koster, 342 S.W.3d 299 (Mo. 2011)
Carney v. Dir. of Revenue, 344 S.W.3d 802 (Mo. Ct. App. 2011)
Brown v. Director of Revenue, 85 S.W.3d 1 (Mo. 2002)
York v. Director of Revenue, 186 S.W.3d 267 (Mo. 2006)
Richardson v. Director of Revenue, 165 S.W.3d 236 (Mo. App. S.D. 2005)
Shenberg v. Director of Revenue, 195 S.W.3d 452 (Mo. App. W.D. 2006)
Hagler v. Dir. of Revenue, 223 S.W.3d 907 (Mo. App. W.D. 2007)
Schneider v. Dir. of Revenue, 339 S.W.3d 533  (Mo. App. W.D. 2011)
Vanderpool v. Director of Revenue, 226 S.W.3d 108 (Mo. 2007)
Educational Background:
University of Missouri. B.A. (Summa Cum Laude) Political Science. 1981

St. Charles High School.  1975

St. Louis University School of Law.  Juris Doctorate. 1984
Industry Groups
Additional Sources of Information About Carl M. Ward
Show More
Carl M. Ward:
Last Updated: 6/26/2020