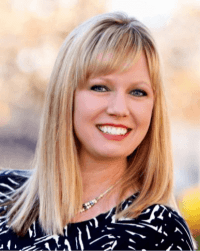 The Nan Gallagher Law Group, LLC
Practice Areas: Health Care
Licensed in New Jersey since: 2001
Education: New York Law School
Languages Spoken: English, Spanish

Selected to Super Lawyers: 2017 - 2023
Disclosure:
No aspect of this advertisement has been approved by the Supreme Court of New Jersey. Please visit the Super Lawyers Selection Process for a detailed description of the Super Lawyers selection methodology.

Free Consultation
The Nan Gallagher Law Group, LLC
52 Elm Street
Suite 1
Morristown, NJ 07960
Phone: 973-998-8494
Email: Nan Gallagher Visit website
Details
Nan Gallagher has devoted her career exclusively to the advocacy of healthcare professionals and entities. An accomplished healthcare litigation and administrative attorney, she focuses her practice on licensing, regulatory and credentialing matters in New Jersey and New York, all facets of administrative professional discipline, litigation, medical malpractice defense, Medical Staff and Society representation, General Counsel services, summary suspensions and fair hearings, privileged practice QA peer review investigations, credentialing assistance, EMR and cybersecurity counseling, physician and practice contract negotiations, estate and disaster planning for medical practices, physician burnout & impairment, disruptive behavior, online persona management, employment and labor counseling, Qui Tams, ERISA and state out-of-network appeals, audits, billing and coding counseling, mock agency inspections, and HIPAA and OSHA compliance services.  In November 2018, she earned her Certification in HIPAA Administration from The HIPAA Academy.
Ms. Gallagher is a nationally recognized authority on groundbreaking healthcare topics and is sought after for her tireless and dedicated focus on often controversial pro-physician platforms. In addition to various national medical societies and boards, she is proud to serve as General Counsel to many physician-led organizations. Making her clients' challenges her own, Ms. Gallagher is often touted for her approachability, accessibility, and unwavering zeal in support of the rights of those whom she represents.
Fluent in Spanish, Ms. Gallagher was one of a select few awarded a United States Presidential Fellowship from President Bill Clinton to study law abroad at La Universidad Católica de Valparaíso in Chile. She graduated Phi Beta Kappa and Magna Cum Laude from Fordham University, where she double-majored in English and Spanish. After earning her Juris Doctorate from New York Law School, she served as the Judicial Law Clerk for the Honorable Mahlon L. Fast, J.S.C. in the Superior Court of New Jersey, Essex County, Civil Division.
Ms. Gallagher is admitted to practice in New Jersey, New York, the District of Columbia, and the United States Court of Appeals for the Third Circuit. From 2017 through 2023, she has been recognized as a SuperLawyer® in the field of healthcare and has received the Client's Choice Award for excellence from 2016 through 2023 by the highly regarded attorney rating website, AVVO.com*, where she maintains a "10 out of 10" (Superb) rating.
First Admitted: 2001, New Jersey
Professional Webpage: https://docadvocates.com/about-nan-gallagher/
Pro bono/Community Service:
Perform 300+ hours of pro bono healthcare legal services annually
Educational Background:
Fordham University:  B.A. English and B.A. Spanish

,

1998
Representative Clients:
Morristown Medical Center Medical-Dental Staff General Counsel (2010-present); Professional Assistance Program of New Jersey (2012-present); Hackettstown Medical Center Medical-Dental Staff General Counsel (2020-present); Newton Medical Center Medical-Dental Staff General Counsel (2020-present); CarePoint Christ Hospital Medical-Dental Staff General Counsel (2019-present); RWJ University Hospital Somerset Medical-Dental Staff General Counsel (2021-present); St. Clare's Hospital (2021-present); New Jersey Podiatric Medical Society (2017-2023); New Jersey Association of Osteopathic Physicians & Surgeons (2017-2023); North Jersey Dermatology (2012-present); Center for Asthma & Allergy (2012-present); The Peer Group for Plastic Surgery (2017-present); Genesis Laboratory Management (2018-2019); Hudson County Medical Society (2017-present); New Jersey Psychiatric Association (2019-present); New Jersey Chapter of the American Society of Addiction Medicine (2020-present); Affinity Radiology (2019-present); Proactive Foot & Ankle Associates (2018-2021); Resurgence Physical Therapy (2020-present); Foot & Ankle Centers of New Jersey (2019-present); North Jersey Podiatry (2016-present); Kesler Podiatry (2018-present); the American Board of Multiple Specialties in Podiatry (2022-present). 

,

2010
Bar/Professional Activity:
District of Columbia

,

2015

Florida Bar Eligible

State of New York

,

2015

2001 - State of New Jersey 2001 - United States District Court for the District of New Jersey 2008 - United States Court of Appeals for the Third Circuit 2015 - District of Columbia 2015 - State of New York 2015

,

2001
Honors/Awards:
I received this award in 2019 in recognition of accomplishments and peer ratings from SuperLawyers in the field of healthcare.

,

SuperLawyers (NJ)

,

SuperLawyers (NJ)

,

2019

I received this in recognition of service and accomplishments in 2023.

,

SuperLawyers (NJ)

,

SuperLawyers (NJ)

,

2023

I received this in recognition of service and accomplishments in 2022.

,

SuperLawyers (NJ)

,

SuperLawyers (NJ)

,

2022

I received this in recognition of outstanding service to clients in 2023.

,

Avvo Client Choice Award

,

Avvo.com

,

2023

I received this in recognition of outstanding service to clients in 2022.

,

Avvo Client Choice Award

,

Avvo.com

,

2022

I received this award in recognition of multiple positive reviews from clients for a wide range of healthcare legal services.

,

Avvo Client Choice Award

,

Avvo.com

,

2021

I received this award in 2021 in recognition of accomplishments and peer ratings from SuperLawyers in the field of healthcare.

,

SuperLawyers (NJ)

,

SuperLawyers (NJ)

,

2021

I received this award in recognition of multiple positive reviews from clients for a wide range of healthcare legal services.

,

Avvo Client Choice Award

,

Avvo.com

,

2020

I received this award in 2020 in recognition of accomplishments and peer ratings from SuperLawyers in the field of healthcare.

,

SuperLawyers (NJ)

,

SuperLawyers (NJ)

,

2020

Phi Beta Kappa

,

Phi Beta Kappa

,

Phi Beta Kappa

,

1998

I received this award in recognition of multiple positive reviews from clients for a wide range of healthcare legal services.

,

Avvo Client Choice Award

,

Avvo.com

,

2019

I received this award in recognition of multiple positive reviews from clients for a wide range of healthcare legal services.

,

Avvo Client Choice Award

,

Avvo.com

,

2017

I received this award in 2018 in recognition of accomplishments and peer ratings from SuperLawyers in the field of healthcare.

,

SuperLawyers (NJ)

,

SuperLawyers (NJ)

,

2018

I received this award for dedication of pro bono time and services to the members of the New Jersey Podiatric Medical Society, which I represent pro bono.  I conducted 200 mock inspections of some of its members offices from April 2017-July 2018.

,

NJPMS Honor for Accomplishment & Appreciation

,

New Jersey Podiatric Medical Society

,

2018

I received this award in recognition of multiple positive reviews from clients for a wide range of healthcare legal services.

,

Avvo Client Choice Award

,

Avvo.com

,

2018

I won this fellowship awarded by President William Jefferson Clinton in 1996 for outstanding mastery of Spanish as a second language.  I studied abroad for 18 months studying pre-law at La Universidad Catolica of Valparaiso in Valparaiso, Chili.

,

U.S. Presidential Fellowship - NSEP

,

U.S. Presidential Fellowship - NSEP

,

1996

I received this award in recognition of multiple positive reviews from clients for a wide range of healthcare legal services.

,

Avvo Client Choice Award

,

Avvo.com

,

2016

I received this award in 2017 in recognition of accomplishments and peer ratings from SuperLawyers in the field of healthcare.

,

SuperLawyers (NJ)

,

SuperLawyers (NJ)

,

2017
Special Licenses/Certifications:
Certified HIPAA Administrator / The HIPAA Academy

,

2020

Certified OSHA Compliance Administrator

,

2018
Scholarly Lectures/Writings:
This article outlines the new COVID-19 centric regulatory guidelines for medical practices.

,

Author

,

"OSHA Finally Comes Out With COVID-19 Based Regulations for Healthcare Employers

,

The Nan Gallagher Law Group / Blast to Clients

,

Healthcare Professionals / Physicians

,

2021

Presented on the growing employment trend of quiet quitting in medical practices.

,

Presenter

,

"The Quandary of Quiet Quitting"

,

New York Medical Group Management Association

,

2023

Presented on the growing employment trend of quiet quitting in medical practices.

,

Presenter

,

"The Quandary of Quiet Quitting"

,

St. Clare's Hospital Medical Staff

,

Physicians

,

2023

Presented on the growing employment trend of quiet quitting in medical practices.

,

Presenter

,

"The Quandary of Quiet Quitting"

,

Maryland Medical Group Management Association

,

Medical Practices

,

2023

Presented on the growing employment trend of quiet quitting in medical practices.

,

Presenter

,

"The Quandary of Quiet Quitting"

,

New Jersey Podiatric Medical Society

,

Podiatrists

,

2023

"Employment Issues Triggered by COVID19" 

,

Presenter

,

"Employment Issues Triggered by COVID19"

,

New Hampshire Medical Group Management Association

,

2020

"Learning from 2020 to Thrive in 2021" 

,

Panelist Presenter

,

"Learning from 2020 to Thrive in 2021"

,

Medical Group Management Association

,

2020

"The COVID Conundrum: Pushing Through Capably & Compliantly" 

,

Presenter

,

"The COVID Conundrum: Pushing Through Capably & Compliantly"

,

Florida Podiatric Medical Association

,

2021

"Employment Issues Triggered by COVID19" 

,

Presenter

,

"Employment Issues Triggered by COVID19"

,

Monmouth-Ocean Chapter of American Academy of Professional Coders

,

2021

"Lessons Learned from Mr. Love – Real Life Insights into the Business of Your Medical Practice"

,

Presenter

,

"Lessons Learned from Mr. Love – Real Life Insights into the Business of Your Medical Practice"

,

Medical Group Management Association

,

2021

"The COVID Conundrum: Pushing Through Capably & Compliantly"

,

Presenter

,

"The COVID Conundrum: Pushing Through Capably & Compliantly"

,

New Jersey Dental Association

,

2021

"Employment Issues Triggered by COVID19" 

,

Presenter

,

"Employment Issues Triggered by COVID19"

,

New Jersey Association of Osteopathic Physicians & Surgeons

,

2021

"Sexual Harassment & Discrimination Training 2021" 

,

Presenter

,

"Sexual Harassment & Discrimination Training 2021"

,

New Jersey Podiatric Medical Society

,

2021

"Social Media & The Psychiatric Practice" 

,

Presenter

,

"Social Media & The Psychiatric Practice"

,

New Jersey Psychiatric Association

,

2021

"Hiring & Firing: A Risky Business" 

,

Presenter

,

"Hiring & Firing: A Risky Business"

,

Pennsylvania Medical Group Management Association

,

2021

"HIPAA Rules & Regulations" 

,

Presenter

,

"HIPAA Rules & Regulations"

,

New Jersey Association of Osteopathic Physicians & Surgeons / AROC Conference

,

2021

"Temper and Train the Gatekeeper: Practical Advice for Physicians for Those Behind the Front Desk"

,

Presenter

,

"Temper and Train the Gatekeeper: Practical Advice for Physicians for Those Behind the Front Desk"

,

New Jersey Association of Osteopathic Physicians & Surgeons / AROC Conference

,

2021

"End of Life Care - P.O.L.S.T."

,

Presenter

,

"End of Life Care - P.O.L.S.T."

,

New Jersey Association of Osteopathic Physicians & Surgeons / AROC Conference

,

2021

Human trafficking training for medical professionals 

,

Presenter

,

"Human Trafficking"

,

New Jersey Association of Osteopathic Physicians & Surgeons / AROC Conference

,

2021

"Ambush State Board Inspections: Don't Be Scared, Be Prepared"

,

Presenter

,

"Ambush State Board Inspections: Don't Be Scared, Be Prepared"

,

Florida Podiatric Medical Association

,

2021

"Best Practices in Handling Disruptive Staff" 

,

Presenter

,

"Best Practices in Handling Disruptive Staff"

,

Morristown NJ Chapter of the American Academy of Professional Coders

,

2021

"360 Degree View of Best Practices in the Peer Review Hearing Process Part 1: How Did We Get Here? - Training for Attorneys

,

Panelist

,

"360 Degree View of Best Practices in the Peer Review Hearing Process Part 1: How Did We Get Here?

,

American Health Law Association

,

2021

"Temper and Train the Gatekeeper: Practical Advice for Medical Practices for Those Behind the Front Desk" 

,

Presenter

,

"Temper and Train the Gatekeeper: Practical Advice for Medical Practices for Those Behind the Front Desk"

,

Pennsylvania Medical Group Management Association

,

2021

"Legal Issues in COVID-19 and Your Practice"

,

Presenter

,

"Legal Issues in COVID-19 and Your Practice"

,

Academy of Continuing Podiatric Medical Education

,

2021

Discussion on assessing patients prior to supporting an application for firearm - For Psychiatrists

,

Co-Presenter

,

"Violence Assessment"

,

New Jersey Psychiatric Association

,

2021

Discussion on End-of-Life Care and P.O.L.S.T. for physicians 

,

Presenter

,

"End-of-Life Care"

,

New Jersey Podiatric Medical Society

,

2021

"Opioid Update 2021" 

,

Presenter

,

"Opioid Update 2021"

,

New Jersey Podiatric Medical Society

,

2021

"Liability Issues Facing Today's Medical Practice" 

,

Presenter

,

"Liability Issues Facing Today's Medical Practice"

,

PA, VT, and WV Medical Group Management Associations

,

2021

"Anti-Harassment and Anti-Discrimination Training"

,

Presenter

,

"Anti-Harassment and Anti-Discrimination Training"

,

New England Regional Conference (MGMA)

,

2021

"Anti-Harassment and Anti-Discrimination Training"

,

Presenter

,

"Anti-Harassment and Anti-Discrimination Training"

,

New Jersey Medical Management Association / Practice Management Conference

,

2021

"OSHA Annual Training 2021" 

,

Presenter

,

"OSHA Annual Training 2021"

,

New Jersey Podiatric Medical Society

,

2022

"HIPAA Annual Training 2021" 

,

Presenter

,

"HIPAA Annual Training 2021"

,

New Jersey Podiatric Medical Society

,

2022

Tips on Risk Management in a COVID World

,

Presenter

,

"Risk Management in a COVID World"

,

Academy of Continuing Podiatric Medical Education

,

2022

Discussion: COVID-19 Compliance and Vaccination Issues & Strategies

,

Presenter

,

"COVID-19 Compliance and Vaccination Issues & Strategies"

,

New Jersey Association of Osteopathic Physicians & Surgeons

,

2022

Discussion: Legal Considerations for Your Medical Practice Website 

,

Presenter

,

"Legal Considerations for Your Medical Practice Website"

,

9 State Chapters of the Medical Group Management Association

,

2022

Human trafficking training for medical professionals

,

Presenter

,

"Human Trafficking"

,

New Jersey Association of Osteopathic Physicians & Surgeons / AROC Conference

,

2022

HIPAA training for physicians

,

Presenter

,

"HIPAA Rules & Regulations"

,

New Jersey Association of Osteopathic Physicians & Surgeons / AROC Conference

,

2022

Tips to improve a physician's online reviews and ratings

,

Presenter

,

"I Can't Get No … Satisfaction: Improving Your Patient Satisfaction Ratings"

,

Maryland Medical Group Management Association

,

2022

Legal updates for medical practices for the year 2022

,

Presenter

,

"Legal Update 2022"

,

Maryland Medical Group Management Association

,

2022

Discussion on How the Wrong Staff Can Cost You Patients, Dollars, & Your Sanity

,

Presenter

,

"How the Wrong Staff Can Cost You Patients, Dollars, & Your Sanity"

,

New Jersey Medical Management Association / Practice Management Conference

,

2022

Discussion: Erosion of Boundaries: The New Risk to Physicians in the Workplace

,

Presenter

,

"Erosion of Boundaries: The New Risk to Physicians in the Workplace"

,

St. Clare's Hospital Medical Staff Meeting

,

2022

Guidance for physicians on hiring and properly training staff 

,

Presenter

,

"Temper & Train the Gatekeeper: Practical Advice for Physicians for those Behind the Front Desk"

,

Philadelphia College of Osteopathic Medicine

,

2022

How to improve patient online reviews and ratings for physicians

,

Presenter

,

"I Can't Get No … Satisfaction: Improving Your Patient Satisfaction Ratings"

,

Philadelphia College of Osteopathic Medicine

,

2022

Discussion: How to be a Savvy Physician on Social Media

,

Presenter

,

"How to be a Savvy Physician on Social Media"

,

Association of Physicians of Pakistani Descent of North America

,

2022

Discussion: Critical Issues in State Board Regulatory Compliance

,

Presenter

,

"Critical Issues in State Board Regulatory Compliance"

,

New Jersey Psychiatric Association

,

2022

Discussion: Employment Law Updates for the Medical Practice

,

Presenter

,

"Employment Law Updates for the Medical Practice"

,

Foundation for Multi-Specialty Aesthetic Meeting / Newport Beach, CA

,

2022

Discussion: Opioid Prescribing Trends & Pitfalls

,

Presenter

,

"Opioid Prescribing Trends & Pitfalls"

,

Foundation for Multi-Specialty Aesthetic Meeting / Newport Beach, CA

,

2022

Discussion on Critical Areas of Risk to Physicians in Private Practice

,

Presenter

,

"Critical Areas of Risk to Physicians in Private Practice"

,

Academy of Continuing Podiatric Medical Education

,

2022

Discussion on Employment Agreements & Non-Competes

,

Panelist Presenter

,

"Employment Agreements & Non-Competes"

,

American College of Cardiology

,

2022

Dealing with the Disruptive Physician in a Legally Compliant Manner

,

Presenter

,

"Dealing with the Disruptive Physician in a Legally Compliant Manner"

,

New Jersey Association of Osteopathic Physicians & Surgeons & New Jersey Podiatric Medical Society

,

2022

Contract Negotiation Guidance for Physicians

,

Presenter

,

"Contract Negotiations for Physicians"

,

New Jersey Association of Osteopathic Physicians & Surgeons / AROC Conference

,

2022

Employment Contract Negotiations Guidance for Physicians

,

Presenter

,

"Employment Contract Negotiations for Physicians"

,

American Osteopathic Association (AOA) / OMED National Conference

,

2022

Telemedicine and virtual care guidance for physicians.

,

Presenter

,

"The Rules of Play for Telemedicine"

,

2022

HIPAA Training for Physicians

,

Presenter

,

"HIPAA Rules & Regulations"

,

New Jersey Podiatric Medical Society

,

2022

OSHA Training for Physicians

,

Presenter

,

"OSHA Training 2022"

,

New Jersey Podiatric Medical Society

,

2022

"Reducing Malpractice Risks for Pediatric Physicians"

,

Presenter

,

"Reducing Malpractice Risks for Pediatric Physicians"

,

St. Clare's Hospital Dept. of Pediatrics Meeting

,

2022

"Erosion of Boundaries: The New Risk to Physicians in the Workplace"

,

Presenter

,

"Erosion of Boundaries: The New Risk to Physicians in the Workplace"

,

Newton Medical Center Medical Staff Meeting

,

2022

Mask wearing compliance update to physicians.

,

Author

,

"Dare You Ask – Must You Wear a Mask? (The Saga Continues)"

,

www.DocAdvocates.com

,

2022

Co-authored chapter with nationally recognized addictionologist, Dr. Louis Baxter.

,

Co-Author

,

ASAM Textbook Chapter: "Consent & Confidentiality"

,

American Society of Addiction Medicine (ASAM)

,

2022

Update on COVID19 vaccine mandates per OSHA and CMS 

,

Author

,

"Supreme Court Halts OSHA Vaccine Mandate for Large Employers / Allows CMS' Vaccine Mandate for Employee in Healthcare"

,

www.DocAdvocates.com

,

2022

Follow up to prior article about sophisticated DEA scam targeting NJ physicians.

,

Author

,

"Special Alert: DEA Scam Continues to Target New Jersey Physicians", N. Gallagher (December 2021).

,

www.DocAdvocates.com

,

2021

Summary of DEA Scam perpetrated on NJ physicians. 

,

Author

,

"Scam Alert: Sophisticated Extortion Scheme Targets NJ Doctors"

,

www.DocAdvocates.com

,

2021

In this wide ranging presentation, Ms. Gallagher overviews state board regulations affecting physicians and current risk management concepts facing medical practices.  

,

Presenter

,

"State Requirements, Patient Safety, & Risk Management"

,

Academy of Continuing Podiatric Medical Education

,

Healthcare Professionals / Physicians

,

2019

In this lecture, Ms. Gallagher provides regulatorily-mandated education to physicians on end-of-life care and instructs physicians on how to complete necessary forms with their patients and their families to ensure continuity of care in life-changing health situations.

,

Presenter

,

"End-of-Life / POLST"

,

Kaiser-Din Foundation

,

Healthcare Professionals / Physicians

,

2019

In this presentation geared toward young physicians, Ms. Gallagher gives solid advice on keeping out of the fray of pitfalls as doctors advance in their careers.

,

Presenter

,

"Physicians as Targets and How to Avoid Being One"

,

Trinitas Regional Medical Center Residency Program

,

Healthcare Professionals / Physicians

,

2019

In this lecture, Ms. Gallagher provides regulatorily-mandated education to physicians on end-of-life care and instructs physicians on how to complete necessary forms with their patients and their families to ensure continuity of care in life-changing health situations.

,

Presenter

,

"End-of-Life / POLST"

,

New Jersey Podiatric Medical Society

,

Healthcare Professionals / Physicians

,

2019

In this presentation, Ms. Gallagher guides physicians on the benefits and modalities of (and risks associated with) rendering virtual healthcare services.

,

Presenter

,

"Telemedicine & Telehealth"

,

New Jersey Psychiatric Association

,

Healthcare Professionals / Physicians

,

2019

In this presentation, Ms. Gallagher educates the audience on how to deal with problem employees and how to legally end the relationship with them when necessary.

,

Presenter

,

"Managing the Problem Employee"

,

New Jersey Podiatric Medical Society

,

Healthcare Professionals / Physicians

,

2019

In this presentation, Ms. Gallagher educates physicians on state-required topics involving the prescription of and record keeping for controlled dangerous substances.

,

Presenter

,

"Opioid Update 2019: Responsible Prescribing Guidelines"

,

New Jersey Podiatric Medical Society

,

Healthcare Professionals / Physicians

,

2019

In this presentation, Ms. Gallagher overviews trends concerning abandonment in addiction medicine/psychiatry and how to properly document patient records to avoid administrative fallout.

,

Presenter

,

"Abandonment in Addiction Psychiatry"

,

New Jersey Society of Addiction Medicine

,

Healthcare Professionals / Physicians

,

2020

In this presentation, Ms. Gallagher and her colleague, Ray Posa, MBA, provide Federally-required annual HIPAA and OSHA training. 

,

Presenter

,

"Annual HIPAA & OSHA Training 2019"

,

New Jersey Podiatric Medical Society

,

Healthcare Professionals / Physicians

,

2019

In this presentation, Ms. Gallagher educates the audience on how to deal with problem employees and how to legally end the relationship with them when necessary.

,

Presenter

,

"Managing the Problem Employee"

,

Maryland Medical Group Management Association

,

Healthcare Professionals / Physicians

,

2020

In this presentation, Ms. Gallagher guides medical practice managers on how to better manage disruptive and difficult physicians and staff.

,

Presenter

,

"Dealing with the Disruptive Physician and Handling Disruptive Staff"

,

Maryland Medical Group Management Association

,

Healthcare Professionals / Physicians

,

2020

In this presentation, Ms. Gallagher outlines the parameters and requirements of the New Jersey Out-of-Network Transparency law and provides guidance on how to comply and to navigate the state's arbitration system.

,

Presenter

,

"The Out-of-Network Code"

,

New Jersey Psychiatric Association

,

Healthcare Professionals / Physicians

,

2020

In this presentation, Ms. Gallagher provides practical guidance to physicians and medical group practice managers on the benefits and risks to utilizing social media professionally.

,

Presenter

,

"Social Media & Medical Practices"

,

Medical Group Management Association

,

Healthcare Professionals / Physicians

,

2020

In this presentation, Ms. Gallagher advises psychiatrists on optimal and compliant modalities and approaches to rendering telepsychiatric services.

,

Presenter

,

"Telepsychiatry Amidst COVID-19"

,

New Jersey Psychiatric Association

,

Healthcare Professionals / Physicians

,

2020

In this hand-crafted and timely presentation, Ms. Gallagher provides strategic advice to physicians to insulate their practices from pandemic-associated distress.

,

Presenter

,

"Insulating Your Practice from COVID-19 Distress"

,

New Jersey Association of Osteopathic Physicians & Surgeons and the Medical Society of New Jersey

,

Healthcare Professionals / Physicians

,

2020

In this hand-crafted and timely presentation, Ms. Gallagher provides strategic advice to medical practices to insulate their offices from pandemic-associated distress.

,

Presenter

,

"Insulating Your Practice from COVID-19 Distress"

,

Medical Group Management Association

,

Healthcare Professionals / Physicians

,

2020

In this hand-crafted and timely presentation, Ms. Gallagher provides strategic advice to physicians to insulate their medical practices from pandemic-associated distress.

,

Presenter

,

"Insulating Your Practice from COVID-19 Distress"

,

Multiple Medical Staffs of Atlantic Health System

,

Healthcare Professionals / Physicians

,

2020

In this panel discussion to a national audience, Ms. Gallagher provides critical information on safe and compliant ways for medical practices to re-open following state shutdowns in the wake of the COVID-19 pandemic.

,

Co-Panelist

,

"Townhall: Resuming Practice Operations"

,

Medical Group Management Association & MedicusIT

,

Healthcare Professionals / Physicians

,

2020

During this panel discussion to a national audience, Ms. Gallagher educates medical practice managers on key compliance, employment, and regulatory issues related to the COVID-19 pandemic.

,

Co-Panelist

,

"Townhall: Preparing for COVID-19 Second Wave"

,

Medical Group Management Association & MedicusIT

,

Healthcare Professionals / Physicians

,

2020

In this presentation, Ms. Gallagher outlines critical risks to podiatric medical practices nationally and provides guidance on keeping patients and practices healthy and safe. 

,

Presenter

,

"Risk Management & Patient Safety"

,

Academy of Continuing Podiatric Medical Education

,

Healthcare Professionals / Physicians

,

2020

In this presentation, Ms. Gallagher offers key insights and recommendations on safety in the healthcare practice "workplace" during the COVID-19 pandemic and the risks associated with non-compliance.

,

Presenter

,

"COVID-19 and Resuming Operations: If You're Not OSHA Compliant, You're Employee Vulnerable"

,

New York & Pennsylvania Pain Societies

,

Healthcare Professionals / Physicians

,

2020

In this presentation, Ms. Gallagher categorizes COVID-19 based challenges into 5 "buckets" (i.e., financial packages, HR issues, employment contracts, OSHA, etc.) and provides insight and counseling to healthcare practitioners on each of them.

,

Presenter

,

"The COVID Conundrum: Pushing Through Capably & Compliantly"

,

New Jersey Society of Addiction Medicine

,

Healthcare Professionals / Physicians

,

2020

In this presentation, Ms. Gallagher provides useful guidance to healthcare professionals when using telemedicine, choosing the right platforms for doing so, how to be properly reimbursed for virtual services, and integrating this newer trend into everyday medical practice.

,

Presenter

,

"Innovation of Your New Virtual Front Door: Virtual Healthcare as the New Normal"

,

Medical Group Management Association

,

Healthcare Professionals / Physicians

,

2020

In this presentation, Ms. Gallagher outlines critical risks to podiatric medical practices nationally and provides guidance on keeping patients and practices healthy and safe. 

,

Presenter

,

"Risk Management & Patient Safety"

,

Academy of Continuing Podiatric Medical Education

,

Healthcare Professionals / Physicians

,

2020

In this presentation, Ms. Gallagher categorizes COVID-19 based challenges into 5 "buckets" (i.e., financial packages, HR issues, employment contracts, OSHA, etc.) and provides insight and counseling to healthcare practitioners on each of them.

,

Presenter

,

"The COVID Conundrum: Pushing Through Capably & Compliantly"

,

New Jersey Psychiatric Association

,

Healthcare Professionals / Physicians

,

2020

In this presentation, Ms. Gallagher provides physicians with two hours of Federally-mandated education and training on HIPAA privacy and security regulations for their medical practices.

,

Presenter

,

"HIPAA Rules & Regulations 2020"

,

Atlantic Regional Osteopathic Conference (AROC) 2020

,

Healthcare Professionals / Physicians

,

2020

In this lecture, Ms. Gallagher provides regulatorily-mandated education to physicians on end-of-life care and instructs physicians on how to complete necessary forms with their patients and their families to ensure continuity of care in life-changing health situations.

,

Presenter

,

"End-of-Life / POLST"

,

Atlantic Regional Osteopathic Conference (AROC) 2020

,

Healthcare Professionals / Physicians

,

2020

In this lecture, Ms. Gallagher provides a sobering account of the state of human trafficking in the nation and insight on how healthcare professionals are uniquely qualified and presented with opportunities to help quell the problem.

,

Presenter

,

"Human Trafficking 2020"

,

Atlantic Regional Osteopathic Conference (AROC) 2020

,

Healthcare Professionals / Physicians

,

2020

In this roundtable discussion to a national audience, Ms. Gallagher provides key insights on HR, compliance, legal, and regulatory issues facing medical practices during COVID-19.

,

Co-Panelist

,

"COVID Town Hall"

,

Medical Group Management Association

,

Healthcare Professionals / Physicians

,

2020

In this presentation, Ms. Gallagher provides useful guidance and tools to physicians for dealing with and hiring front desk personnel to minimize risks to their medical practice and their reputations.

,

Presenter

,

"Temper & Train the Gatekeeper: Practical Advice for Medical Practices for Those Behind the Front Desk"

,

Medical Group Management Association

,

Healthcare Professionals / Physicians

,

2020

In this presentation, Ms. Gallagher categorizes COVID-19 based challenges into 5 "buckets" (i.e., financial packages, HR issues, employment contracts, OSHA, etc.) and provides insight and counseling to healthcare practitioners on each of them.

,

Presenter

,

"The COVID Conundrum: Pushing Through Capably & Compliantly"

,

New Jersey Psychiatric Association

,

Healthcare Professionals / Physicians

,

2020

In this presentation, Ms. Gallagher categorizes COVID-19 based challenges into 5 "buckets" (i.e., financial packages, HR issues, employment contracts, OSHA, etc.) and provides insight and counseling to healthcare practitioners on each of them.

,

Presenter

,

"The COVID Conundrum: Pushing Through Capably & Compliantly"

,

Kaiser-Din Foundation

,

Healthcare Professionals / Physicians

,

2020

In this presentation, Ms. Gallagher provides useful guidance to healthcare professionals when using telemedicine, choosing the right platforms for doing so, how to be properly reimbursed for virtual services, and integrating this newer trend into everyday medical practice.

,

Presenter

,

"Innovation of Your New Virtual Front Door: Virtual Healthcare as the New Normal"

,

New Jersey Society of Addiction Medicine

,

Healthcare Professionals / Physicians

,

2020

In this town hall style presentation, Ms. Gallagher provides details and guidance on the vast array of Federal and State financial packages and grants available to physicians.

,

Presenter

,

"Roundtable Discussion of COVID-19 Financial Packages for Physicians"

,

Multiple Medical Staffs of Atlantic Health System

,

Healthcare Professionals / Physicians

,

2020

In this presentation, Ms. Gallagher counsels physicians on the recent trends on insurance payer and Medicare audits and provides guidance on how to defend against record requests, carrier monitoring, and overpayment demands. 

,

Presenter

,

"Surviving the Audit & Appeal Abyss"

,

New Jersey Association of Osteopathic Physicians & Surgeons

,

Healthcare Professionals / Physicians

,

2020

In this presentation, Ms. Gallagher overviews risks to physicians when dealing with patients and employees.

,

Presenter

,

"Pitfalls & Legalities in Practice & Relationships with Patients & Employees"

,

Academy of Continuing Podiatric Medical Education

,

Healthcare Professionals / Physicians

,

2020

In this presentation, Ms. Gallagher provides Federally-required training to physicians on workplace compliance mandates issued by OSHA.

,

Co-Presenter

,

"OSHA Training 2020"

,

New Jersey Podiatric Medical Society

,

Healthcare Professionals / Physicians

,

2020

In this presentation, Ms. Gallagher overviews employment and HR problems and scenarios caused by the COVID-19 pandemic and provides insights on how to handle them. 

,

Presenter

,

"Employment Issues Triggered by COVID-19"

,

New Hampshire Medical Group Management Association

,

Healthcare Professionals / Physicians

,

2020

In this panel discussion series, Ms. Gallagher provides relevant and inspiring guidance to medical practices in the wake of COVID-19 on issues of HR, compliance, practice revenue, and vaccinations 

,

Co-Panelist

,

"Learning from 2020 to Thrive in 2021"

,

Medical Group Management Association & MedicusIT

,

Healthcare Professionals / Physicians

,

2020

In this presentation, Ms. Gallagher categorizes COVID-19 based challenges into 5 "buckets" (i.e., financial packages, HR issues, employment contracts, OSHA, etc.) and provides insight and counseling to healthcare practitioners on each of them.

,

Presenter

,

"The COVID Conundrum: Pushing Through Capably & Compliantly"

,

Chapters of the Florida Podiatric Medical Association

,

Healthcare Professionals / Physicians

,

2021

In this presentation, Ms. Gallagher overviews employment and HR problems and scenarios caused by the COVID-19 pandemic and provides insights on how to handle them. 

,

Presenter

,

"Employment Issues Triggered by COVID-19"

,

Monmouth-Ocean Chapter of the American Academy of Professional Coders

,

Healthcare Professionals / Physicians

,

2021

In this presentation, Ms. Gallagher lectures in a flashback style and draws upon her experiences at her first afterschool job to provide current, practical business advice to medical professionals running their own practices.  

,

Presenter

,

"Lessons Learned from Mr. Love: Real Life Insights into the Business of Your Medical Practice"

,

9 State Chapters of the Medical Group Management Association

,

Healthcare Professionals / Physicians

,

2021

In this presentation, Ms. Gallagher categorizes COVID-19 based challenges into 5 "buckets" (i.e., financial packages, HR issues, employment contracts, OSHA, etc.) and provides insight and counseling to healthcare practitioners on each of them.

,

Presenter

,

"The COVID Conundrum: Pushing Through Capably & Compliantly"

,

New Jersey Dental Association

,

Dentists / Dental Assistants / Maxillofacial Surgeons

,

2021

In this presentation, Ms. Gallagher overviews the adverse employment stressors and HR challenges facing medical practices in the wake of the COVID-19 pandemic. 

,

Presenter

,

"Employment Issues Triggered by COVID-19"

,

New Jersey Association of Osteopathic Physicians & Surgeons

,

Healthcare Professionals / Physicians

,

2021

In this 2 hour presentation, Ms. Gallagher provides training on anti-harassment and anti-discrimination to satisfy the requirements of the New Jersey Law Against Discrimination.

,

Presenter

,

"Sexual Harassment & Discrimination Training 2021"

,

New Jersey Podiatric Medical Society

,

Healthcare Professionals / Physicians

,

2021

In this presentation, Ms. Gallagher overviews the useful and creative ways for physicians to utilize social media to enhance their reputation and practices while increasing revenue and patient numbers.

,

Presenter

,

"Social Media & The Psychiatric Practice"

,

New Jersey Psychiatric Association

,

Healthcare Professionals / Physicians

,

2021

In this presentation, Ms. Gallagher educates medical practice managers on properly vetting and onboarding new staff and on the appropriate and legally-compliant ways to part with them. 

,

Presenter

,

"Hiring & Firing: A Risky Business"

,

Pennsylvania Medical Group Management Association

,

Healthcare Professionals / Physicians

,

2021

In this presentation, Ms. Gallagher provides physicians with two hours of Federally-mandated education and training on HIPAA privacy and security regulations for their medical practices.

,

Presenter

,

"HIPAA Rules & Regulations 2021"

,

Atlantic Regional Osteopathic Conference (AROC) 2021

,

Healthcare Professionals / Physicians

,

2021

In this presentation, Ms. Gallagher provides useful guidance and tools to physicians for dealing with and hiring front desk personnel to minimize risks to their medical practice and their reputations.

,

Presenter

,

"Temper & Train the Gatekeeper: Practical Advice for Physicians for Those Behind the Front Desk"

,

Atlantic Regional Osteopathic Conference (AROC) 2021

,

Healthcare Professionals / Physicians

,

2021

In this lecture, Ms. Gallagher provides regulatorily-mandated education to physicians on end-of-life care and instructs physicians on how to complete necessary forms with their patients and their families to ensure continuity of care in life-changing health situations.

,

Presenter

,

"End-of-Life / POLST"

,

Atlantic Regional Osteopathic Conference (AROC) 2021

,

Healthcare Professionals / Physicians

,

2021

In this lecture, Ms. Gallagher provides a sobering account of the state of human trafficking in the nation and insight on how healthcare professionals are uniquely qualified and presented with opportunities to help quell the problem.

,

Presenter

,

"Human Trafficking 2021"

,

Atlantic Regional Osteopathic Conference (AROC) 2021

,

Healthcare Professionals / Physicians

,

2021

In this presentation, drawing upon years of experience on the subject, Ms. Gallagher provides detailed guidance to physicians on administrative risks to their medical practices for regulatory compliance citations concerning equipment, sterilization, instruments, expired medications, injectables, and infection control.

,

Presenter

,

"Ambush State Board Inspections: Don't Be Scared, Be Prepared"

,

Chapters of the Florida Podiatric Medical Association

,

Healthcare Professionals / Physicians

,

2021

In this presentation, Ms. Gallagher provides useful advice to healthcare employers when dealing with the labyrinth of problematic personnel.

,

Presenter

,

"Best Practices in Handling Disruptive Staff"

,

Morristown Chapter of the American Academy of Professional Coders

,

Healthcare Professionals / Physicians

,

2021

Ms. Gallagher was invited to be part of an elite panel of national healthcare lawyers to discuss her keen insights for medical staff attorneys in the peer review process to a national audience hosted by the American Health Law Association.

,

Co-Panelist

,

"360 Degree View of Best Practices in the Peer Review Hearing Process Part 1: How Did We Get Here?"

,

American Health Law Association

,

Healthcare Professionals / Physicians

,

2021

In this presentation, Ms. Gallagher provides useful information and guidance to medical practice managers with respect to front desk staff and overviews areas of risk created by poorly trained personnel.

,

Presenter

,

"Temper & Train the Gatekeeper: Practical Advice for Medical Practices for Those Behind the Front Desk"

,

Pennsylvania Medical Group Management Association

,

Healthcare Professionals / Physicians

,

2021

This article itemizes fundamental requirements for workplace safety for healthcare employers during the COVID-19 pandemic.

,

Author

,

"Haste Makes Waste: Don't Overlook Your OSHA Obligations During COVID-19"

,

The Nan Gallagher Law Group / Blast to Clients

,

Healthcare Professionals / Physicians

,

2020

This article highlights important considerations of risk and strategy concerning employees and the challenges they pose to healthcare employers.

,

Author

,

"Consider an Overhaul of Your Employment Manuals & Workplace Compliance"

,

The Nan Gallagher Law Group / Blast to Clients

,

Healthcare Professionals / Physicians

,

2020

In this unique and autobiographical article, Ms. Gallagher transforms experiences working her first part-time job into useful tips to help physicians run their medical practices as efficient businesses.

,

Author

,

"Lessons Learned from Mr. Love: People, Patient Care, and a Business Mindset for the Trifecta Win"

,

The Nan Gallagher Law Group / Blast to Clients

,

Healthcare Professionals / Physicians

,

2020

This article summarizes the requirements to manage COVID-19 risks as set forth in New Jersey's Executive Order 192. 

,

Author

,

New Jersey's Executive Order 192: A Healthcare Lawyer's Summary"

,

The Nan Gallagher Law Group / Blast to Clients

,

Healthcare Professionals / Physicians

,

2020

This article provides useful advice to doctors to self-reflect and focus on fixing problems within their medical practices in order to help deter burnout and moral injury.

,

Author

,

"Physician Heal Thyself: Physicians & The Medical Profession are in Crisis"

,

The Nan Gallagher Law Group / Blast to Clients

,

Healthcare Professionals / Physicians

,

2020

This article discusses the key risk management and cost-saving considerations as related to having a general counsel for a medical practice.

,

Author

,

"In a Highly Regulated Healthcare Environment, Ad Hoc Legal Simply Will Not Do: Secure Outside General Counsel in Your Corner"

,

The Nan Gallagher Law Group / Blast to Clients

,

Healthcare Professionals / Physicians

,

2020

This article overviews key recommendations to help physicians protect their relationships with patients in order to minimize risk to their medical practices. 

,

Author

,

"Safeguarding the Physician-Patient Relationship Starts from Within (Your Practice)"

,

The Nan Gallagher Law Group / Blast to Clients

,

Healthcare Professionals / Physicians

,

2021

This article outlines the workplace safety parameters in effect under OSHA and New Jersey Executive Order 192, providing insight to healthcare employers.

,

Author

,

"OSHA & Executive Order 192 Obligations Being Enforced"

,

The Nan Gallagher Law Group / Blast to Clients

,

Healthcare Professionals / Physicians

,

2021

This article provides insight to healthcare practices with respect to COVID-19 masking mandates as NJ lifts mask requirements for non-healthcare settings. 

,

Author

,

"Dare You Ask -- What About the Mask?"

,

The Nan Gallagher Law Group / Blast to Clients

,

Healthcare Professionals / Physicians

,

2021

This article highlights the new statutory requirements governing physicians under the New Jersey Health Care Transparency Act.

,

Author

,

"Doctors, Are You Ready for July 1st?"

,

The Nan Gallagher Law Group / Blast to Clients

,

Healthcare Professionals / Physicians

,

2021

After conducting over a year of pro bono mock agency inspections of physicians' offices, I wrote this retrospective about the experience to help educate and protect physicians.

,

Author

,

"In the Trenches: My Year of Conducting Mock Agency Inspections of Medical Practices"

,

Self / Gallagher Campanella LLC

,

Healthcare

,

2018

This article overviews how a medical malpractice action against a physician can swiftly develop into an administrative action against the physician's license.

,

Contributor

,

"ED Med/Mal Claims Become Licensing Board Actions Quickly"

,

ED Legal Letter

,

Healthcare, Hospital, Medical

,

2020

This article provides practical advice on ensuring front desk relations in medical practices are respectful, compliant, and geared toward the patient experience and professionalism. 

,

Author

,

"Temper and Train the Gatekeeper: Practical Advice for Physicians for Those Behind the Front Desk"

,

The Nan Gallagher Law Group - Blast to Clients (11/21/19)

,

Healthcare, Hospital, Medical

,

2019
Other Outstanding Achievements:
Interim Executive Director of the American Board of Multiple Specialties in Podiatry (March - July 2023)

,

2023
Selections
Super Lawyers: 2017 - 2023
Additional sources of information about Nan Gallagher
Attorney resources for Nan Gallagher