Goldsmith & Goldsmith, LLP
250 Pehle Avenue
Suite 401
Saddle Brook, NJ 07663
Phone: 201-363-1122
Fax: 201-363-1133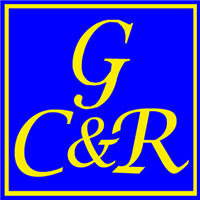 Firm Profile
Founded in 1972 by attorney Lee S. Goldsmith, Goldsmith Ctorides & Rodriguez, LLP, has represented clients in cases involving medical malpractice, nursing home neglect and abuse, Medicare and Medicaid fraud, mass torts, Federal Tort Claims Act litigation and False Claims Act litigation. With decades of combined experience practicing law related to health care, the list of the firm's success is impressive and includes numerous multimillion-dollar settlements on behalf of clients and their families.
The firm is highly successful in winning settlements for clients, whose suits involve failure to diagnose cancer and other illnesses or diseases, including failure to interpret prenatal ultrasounds, mammograms, X-rays and MRIs. They have also successfully defended the rights of clients whose delayed diagnosis resulted in substantial harm, advanced disease or death. The firm has also effectively championed the causes of clients who have been victimized by unnecessary surgery, including surgeries that have increased the cost of a procedure due to the use of unnecessary supplies and hardware.
Two of the firm's partners, Francisco J. Rodriguez and Lee S. Goldsmith, have been recognized by their peers, as published in the Super Lawyers Magazine, for their excellence in the practice of law. They are also certified by the Supreme Court of New Jersey as civil trial attorneys. Mr. Goldsmith is the past president of the New Jersey Association for Justice and is a past president of the American College of Legal Medicine. Mr. Rodriguez is the president-elect of the New Jersey Association for Justice. In addition to each attorney's extensive experience, they have written and lectured on all areas of medical and health care law. Mr. Rodriguez is fluent in Spanish, and firm partner Christina Ctorides is fluent in Greek.
Goldsmith Ctorides & Rodriguez, LLP, has offices in New York City, New York; Englewood Cliffs and Cherry Hill, New Jersey; and Philadelphia, Pennsylvania.
Attorney List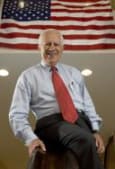 Lee S. Goldsmith, MD
Personal Injury - Medical Malpractice, Health Care, Professional Liability, Personal Injury - Products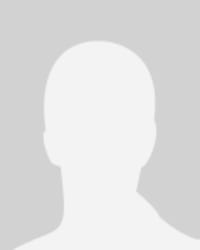 Jordan Goldsmith
Personal Injury - Medical Malpractice, Health Care
Show More
Practice Areas
90%

Personal Injury Plaintiff: Medical Malpractice

10%

Class Action/Mass Torts
Highlights
Bar/Professional Activity
Francisco J. Rodriguez - President-elect, New Jersey Association for Justice
Lee S. Goldsmith - Past president, New Jersey Association for Justice
Lee S. Goldsmith - Member, American College of Legal Medicine

Special Licenses/Certifications
Certified by Supreme Court of New Jersey as Civil Trial Attorneys: Francisco J. Rodriguez & Lee S. Goldsmith

Verdicts/Settlements
$200,000 Settlement Delay in diagnosis of breast cancer for one year three months, February 1997
$225,000 settlement for wrongful death of 66 year old retired man
$250,000.00 settlement for failure to appropriately treat basal cell carcinoma with mohs surgery
$337,500.00 Settlement Medical Malpractice for failing to recognize a pulmonary embolus
$400,000.00 settlement for delay in the diagnosis of lupus, August 1998
$425,000.00 settlement medical malpractice for failing to appropriately interpret an MRI four-year delay in diagnosis of acoustic neuroma resulting in right facial nerve palsy
$450,000.00 settlement for the medical malpractice of a radiologist who failed to properly interpret chest x-rays of a 40 year old woman
$500,000.00 Settlement Medical Malpractice for Failure to Appropriately Interpret Mammography; Failure to Detect Early Signs of Breast Cancer
$500,000.00 settlement medical malpractice for failure to properly interpret mammogram
$525,000.00 settlement medical malpractice for failing to perform vulvar biopsy which delayed diagnosis of cancer for two years
$550,000.00 Settlement Medical Malpractice for Failing to Recognize Widened Mediastinum and Aortic Dissection
$570,000.00 settlement for tubing accident at a skiing facility: fracture/dislocation of back at T11 - T12
Failure to diagnose cardiac tamponade causing cardiac arrest and brain damage
$575,000 Settlement for pain, suffering and wrongful death of a 65 year old woman
$700,000.00 settlement medical malpractice for failing to recognize cardiac abnormalities
$725,000 Settlement For the failure to properly manage a high risk pregnancy
$800,000.00 Settlement for Automobile Injury case
$800,000.00 settlement to a 20 year old woman who was driving her car and was struck head on by another vehicle
$800,000 settlement for the pain and suffering of an 83 year old woman failure to monitor hemoglobin during surgery causing anoxia and brain damage
$875,000.00 settlement medical malpractice for erbs palsy injury
$1,000,000.00 settlement for undiagnosed heart infection
$1,000,000.00 settlement for brain/neurological injuries sustained by a seventeen year old as a result of an automobile accident
$1,250,000.00 settlement for RSD/Neurological injury to right arm and shoulder
$1,495,000.00 Settlement for Wrongful Life
$1,500,000.00 award for death of 66 year old man after surgery for rectal cancer
$1,650,000.00 settlement medical malpractice for failure to appropriately interpret sonogram
$1,750,000.00 settlement medical malpractice for failing to appropriately interpret ultrasound and diagnose holoprosencephaly
$1,980,000.00 settlement, September 1998 for wrongful life of child failure to properly perform and interpret sonogram
$2,000,000.00 settlement medical malpractice for failure to appropriately interpret ultrasound
$2,340,000.00 settlement For Medical Malpractice; Plaintiff v. 2 Unnamed Internists, 3 Unnamed Emergency Room Physicians, 1 Orthopedist, and 1 Radiologist
$ 3,300,000.00 settlement Medical Malpractice Action Involving Ventriculoperitoneal Shunt Malfunction Venued in Passaic County, New Jersey
$1,600,000.00 settlement medical malpractice by an anesthesiologist for improperly administering a neurolytic block of the celiac plexus causing paralysis
$800,000 Settlement for Failure to Diagnose Splenic Artery Aneurysm
$4,600,000.00 Settlement Medical Malpractice for failing to timely diagnose retinopathy of prematurity in an infant resulting in complete, bi-lateral blindness
Settlement for $625,000.00 for Wrongful Death as a result of medical malpractice from negligent incisional hernia repair surgery leading to bowel perforation, sepsis and death
$675,000.00 Settlement for Methotrexate Overdose
$700,000.000 Settlement for Negligent Dye-Study Test for Intrathecal Pain Pump Manufactured by Codman & Shurtleiff
Settlement amount subject to confidentiality for nursing home malpractice against a noted New Jersey nursing home for failing to prevent the patient from suffering bedsores
One million five hundred thousand dollar settlement medical malpractice for failing to timely diagnose retinopathy prematurity in an infant resulting in complete bilateral blindness
$1.8 million confidential settlement for failure to timely diagnose our client's Ewing's Sarcoma
$4.5 million dollar confidential settlement on behalf of a brain damaged infant
$600,000 Settlement for Nursing Home Malpractice
Settlement for Confidential Sum for a falldown and fractured femur in nursing home
Settlement for Confidential Sum for failing to treat deep vein thrombosis, resulting in pulmonary embolism and death in a nursing home
Settlement for Confidential Sum for failing to diagnose lung cancer. This patient was a 61-year-old man who had to chest x-rays incidental to other procedures and was never advised that the x-rays revealed a mass in his lung
View Other Offices
Email Me
To: Goldsmith & Goldsmith, LLP
Super Lawyers: Potential Client Inquiry