« Back to Results
Lieff Cabraser Heimann & Bernstein, LLP
250 Hudson Street
8th Floor
New York, NY 10013-1413
Phone: 212-355-9500
Fax: 212-355-9592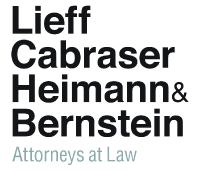 Firm Profile
Lieff Cabraser Heimann & Bernstein, LLP, is one of the nation's leading plaintiffs' law firms. With more than 60 lawyers and offices in San Francisco, New York and Nashville, Lieff Cabraser represents consumers, investors, employees, patients, business owners, families and individuals nationwide.
Lieff Cabraser's lawyers are champions for justice. At the core of the firm's practice is a commitment to social responsibility in all its forms — from promoting fair competition and safer products to fighting employment discrimination and consumer fraud to preserving the environment and protecting whistleblowers and intellectual property owners. As a comprehensive plaintiffs' firm founded over 40 years ago, Lieff Cabraser has successfully resolved thousands of cases, including hundreds of class action suits.
Lieff Cabraser has prevailed in high-stakes, complex cases against the world's largest corporations. Its landmark cases include the multistate litigation against the Tobacco Industry, the Exxon Valdez and BP Gulf of Mexico oil disasters, and the Microsoft and LCDs antitrust cases. The firm's focuses on cases that make a difference — whether by positively impacting the lives of individuals or by changing the face of an entire industry.
Lieff Cabraser's lawyers regularly receive top rankings and hold leadership positions in the legal community. Backed by strong legal talent and deep financial resources, the firm has recovered more than $85 billion in verdicts and settlements for our clients. In 21 cases, the firm obtained recoveries valued in excess of $1 billion.
Lieff Cabraser attorneys understand that justice means more than money. The firm has helped its clients in compelling corporations to produce safer products, halt fraudulent business practices, and end discrimination.
Lieff Cabraser evaluates cases for free and without any obligation.
Attorney List
Show More
Practice Areas
20%

Antitrust Litigation

20%

Class Action/Mass Torts

20%

Consumer Law

20%

Employment Litigation: Plaintiff

20%

Securities Litigation
Highlights
Honors/Awards
California Lawyer magazine has selected Richard M. Heimann as a recipient of its 17th annual California Lawyer Attorneys of the Year (CLAY) Award. The prestigious award is given to lawyers whose work had a significant impact in the preceding year. Mr. Heimann was recognized for his outstanding success in In re TFT-LCD (Flat Panel) Antitrust Litigation, MDL No. 1827 (N.D. Cal.), one of the nation's most significant private cartel actions in the past 15 years.
Best Lawyers and U.S. News named Lieff Cabraser as their 2012 "Law Firm of the Year" for representing plaintiffs in class actions and mass torts. The publications have also recognized Lieff Cabraser as their national 2013 "Law Firm of the Year" in the category of plaintffs' employment law.
Since 2003, The National Law Journal has selected Lieff Cabraser as one of the top plaintiffs' law firms in the nation. We are one of only two plaintiffs' law firms in the United States to receive this honor for the last ten consecutive years.