« Back to Results
Andrew M. Lieb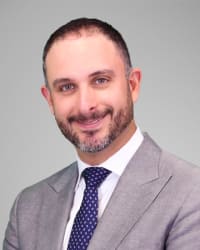 Attorney Profile
Top Rated Employment Litigation Attorney in Smithtown, NY
Phone: 646-216-8009
Fax: 631-878-4460
Selected To Rising Stars:
2014 - 2021
Practice Areas:
Employment Litigation: Defense (20%),
Employment & Labor: Employer (30%),
Business Litigation (20%),
Personal Injury - General: Plaintiff (10%),
Real Estate: Business (10%),
Business/Corporate (10%)
Attorney Profile
Andrew M. Lieb is the Managing Attorney of Lieb at Law, P.C., with a practice focus on real estate and corporate litigation, employment and regulatory compliance. 
Mr. Lieb provides a wide range of legal services throughout the New York Metro area on such topics as real estate brokerage license law litigation / compliance, title litigation / compliance, fair housing and discrimination litigation / compliance, contractual litigation, estate disputes, residential and commercial landlord / tenant needs, business entity structuring / litigation, premises liability, ownership disputes and more. Mr. Lieb is admitted to practice law in the states of New York, Connecticut and Colorado as well as in the Federal Courts for the Southern and Eastern Districts of New York.
In addition to his legal practice, Mr. Lieb is one of the premiere lecturers on real estate legal issues in New York State, lecturing to thousands of students including real estate agents and attorneys, both in New York and at national conventions. Mr. Lieb is the founder and lead instructor of Lieb School, a licensed New York State real estate school offering in-person and online continuing education courses to Real Estate Salespersons and Brokers throughout New York and Connecticut. An active participant in the Suffolk County Bar Association and the American Bar Association, he also teaches continuing legal education courses on real estate, is an approved NY Attorney General Fair Housing Trainer and is a prolific author on real estate law topics.
Mr. Lieb has been published hundreds of times and is the Contributing Editor for the Focus on Real Property edition of The Suffolk Lawyer, law journal. Mr. Lieb is a columnist at Dan's Papers' Behind the Hedges Magazine with additional publications appearing in the New York Real Estate Journal, American Bar Association Journal of Real Estate Litigation and Condemnation, Nassau Lawyer, Huffington Post, Dan's Papers, Avenue Magazine, Homes of the Hamptons, and Homes of Eastern Long Island. Moreover, Mr. Lieb has been quoted in Realtor Magazine, Brokers Weekly, Bloomberg and Businessweek. Beyond publications, Mr. Lieb is the Host of Real Estate Investing with Andrew Lieb on 103.9 FM, the former Co-host of Eye on Real Estate with Dottie Herman on 970 AM and has also made numerous radio appearances for NPR: Peconic Public Broadcasting, WHPC Radio, and WNYM AM970 while also having served as co-chair of the Real Property Committee to the Suffolk Bar Association for five years.
Practice Areas
20%

Employment Litigation: Defense

30%

Employment & Labor: Employer

20%

Business Litigation

10%

Personal Injury - General: Plaintiff

10%

Real Estate: Business

10%

Business/Corporate
Focus Areas
Employment Discrimination, Wage & Hour Laws, Sexual Harassment, Labor Law, Non-Compete Agreements, Motor Vehicle Accidents, Personal Injury - Plaintiff, Slip and Fall, Construction Accident, Premises Liability - Plaintiff, Landlord/Tenant, Mortgage & Refinance, Contracts
Selections


Rising Stars: 2014 - 2021
Email Me
To: Andrew M. Lieb
Super Lawyers: Potential Client Inquiry
Additional Sources of Information About Andrew M. Lieb
About Andrew Lieb
Admitted: 2008, New York
Professional Webpage: https://www.linkedin.com/in/andrewmatthewlieb/
Honors/Awards:
Diversity in Business

, Long Island Business News,

2021

Dan's Papers Best of the Best 2015 Winner for Professional Services - Law Firm. 

,

BEST-OF-THE-BEST Law Firm - Dan's 2015

, http://www.danspapers.com/2015/10/south-fork-professional-services-dans-best-of-the-best-2015-winners/,

2015

http://www.danspapers.com/2016/10/south-fork-professional-services-dans-best-of-the-best-2016-winners/

,

Dan's Papers Best Law Firm 2016 - Platinum

, Dan's Papers,

2016

Dan's Papers Best of the Best 2014 Winner for Professional Services - Law Firm. 

,

BEST-OF-THE-BEST Law Firm - Dan's 2014

, http://www.danspapers.com/2014/11/south-fork-professional-services-dans-best-of-the-best-2014-winners/,

2014

Best Law Firm

, Dan's Papers Best-of-the-Best ,

2017

Presented to the Co-Chairs of the Real Property Committee to The Suffolk County Bar Association for the years 2011 - 2013. 

,

Award of Recognition

, The Suffolk County Bar Association,

2013

The Global Directory of Who's Who is an annual, hard covered publication which recognizes Executives and Professionals for their accomplishments and contributions to the global marketplace., ,

Top Lawyer

, Global Directory of Who's Who,

2016
Special Licenses/Certifications:
Real Estate Instructor, New York, Department of State

,

2008

Certified Distance Education Instructor

,

2015
Bar/Professional Activity:
Co-Chair of the Real Property Committee to The Suffolk County Bar Association

,

2012

Co-Chair of the Real Property Committee to The Suffolk County Bar Association

,

2015

New York, 2008

Co-Chair of the Real Property Committee to The Suffolk County Bar Association

,

2014

Co-Chair of the Real Property Committee to The Suffolk County Bar Association

,

2011

Co-Chair of the Real Property Committee to The Suffolk County Bar Association

,

2013
Scholarly Lectures/Writings:
With roughly 10% of Long Island homeowners behind on their mortgage, it's time to start thinking about foreclosure settlement options. Andrew Lieb breaks down the difference between a deed-in-lieu and a consent to foreclosure in this helpful article for lenders and borrowers alike. 

,

Author

,

Consent to Foreclosure or Deed in Lieu as Mortgage Workout Options: Which is Better?

, The Suffolk Lawyer,

2020

The Second Circuit, in an en banc decision, split from the Seventh Circuit in holding that a landlord "cannot be presumed to have the degree of control over tenants that would be necessary to impose liability under the FHA for tenant-on-tenant misconduct." In rendering its decision, the Second Circuit took great pains to differentiate its instant case, Francis v. Kings Park Manor, Inc., 2021 WL 1137441 (2021), from the Seventh Circuit's prior 2018 decision in Wetzel v. Glen St. Andrew Living Cmty., LLC, 901 F.3d 856. However, that differentiation collapses on itself, and now, the issue is ripe to be taken up by the Supreme Court.,

Author

,

Landlord Liability for Tenant-on-Tenant Discrimination – Split in the Federal Circuits

, New York Law Journal,

2021

Here is why and what you should consider when you are negotiating a guaranty on your next commercial lease.

,

Author

,

The pitfalls of a guaranty on your next commercial lease

, Long Island Business News,

2021

Anti-discrimination trainings start with learning that we all have implicit biases. However, President Trump had blocked training this topic by Executive Order in many different situations. Well, the federal courts took none of that and have permitted implicit bias trainings again. Andrew Lieb provides an update in the Suffolk Lawyer, Law Journal.

,

Author

,

Implicit Bias Discrimination Trainings In The Face Of EO 13950 Restriction

, The Suffolk Lawyer,

2021

Starting in 2021, every New York state housing discrimination plaintiff should bring an administrative complaint at the Division of Human Rights before even considering filing a lawsuit in state Supreme Court or federal District Court.

,

Author

,

Housing Discrimination Plaintiffs Now Have Two Bites at the Apple

, The Suffolk Lawyer,

2020

Are you ever confused about who the broker is when you search for property online? Thankfully, the NYS advertising regulations were just amended to adequately disclose to the consumer who the exclusive agent is. The specific updates are included in Andrew Lieb's latest article published in The Suffolk Lawyer, law journal

,

Author

,

New Real Estate Brokerage Advertising Regulations

, The Suffolk Lawyer,

2020

Did you know that if a buyer's contract of sale is dated within 90 days of the seller's deed, the buyer may not be able to get a mortgage commitment? Underwriters at mortgage lenders have policies against issuing loans when the dates between the prior deed and the current contract of sale are too close in time.,

Author

,

Legally Speaking: Your Guide to Buying a Flip at the Right Time

, Dan's Papers,

2019

Issues that will be litigated if an eviction moratorium is raised as a defense to an eviction proceeding.  

,

Andrew Lieb

,

Federal Eviction and Foreclosure Moratoriums Invite Litigation

, The Suffolk Lawyer,

2020

Tenants are disregarding their lease obligations and finding strength in the eviction moratoriums. What is a landlord to do?

,

Author

,

Legally Speaking: Rentals, Rights, Reality...What's a Landlord to do?

, Dan's Papers,

Real Estate

,

2020

Andrew Lieb shares 5 real estate laws that you need to know to get through COVID-10 without being wiped out by this financial pandemic.

,

Author

,

Legally Speaking: 5 Real Estate Laws to Know In These Times

, Dan's Papers,

2020

Now that 2020 is here it is important to be aware of the changes in the law for our industry. This is not a list about the best events from 2019, but instead, a list that highlights the new legal landscape that you face as real estate attorneys in 2019. Beingfamiliar with these laws, cases and rules may help you to better address your client's goals and to make you money while helping you to avoid malpractice.

,

Author

,

Top 10 Real Estate Laws of 2019

, The Suffolk Lawyer,

2020

For a long time, real estate brokers on Long Island drafted leases for their clients, the landlords. As time passed, these brokers became educated about the illegality of this act and decided to stop committing a felony or being subject to having their license revoked. However, real estate brokers often couldn't help themselves. They needed to connive another scheme to have the leases drafted for them, rather than simply referring their clients to attorneys as the law required. So, many real estate brokers have found unethical attorneys to draft their leases while the brokers pay such attorneys directly while controlling the representation. Simply, these attorneys are answerable to the broker, not the client.

,

Author

,

RE Brokers Paying Lawyers is a No-No

, The Suffolk Lawyer,

2020

Andrew Lieb shares his greatest professional accomplishments of 2019

,

Author

,

2019 Year in Review: Andrew Lieb, Esq., Lieb at Law, P.C

, New York Real Estate Journal,

2019

Private discrimination lawsuits are about to flood the courts and suits can result in 6 to 7 figure awards. A discrimination plaintiff bringing a court proceeding will seek actual damages (direct for loss of housing and consequential of emotional distress for loss of dignity), punitive damages, statutory penalties, attorneys' fees and costs.

,

Author

,

Housing Discrimination Lawsuits and Damages

, The Suffolk Lawyer,

2019

Andrew Lieb shares some highlights of the extraordinary changes in the law that control the sales, rentals and litigation landscape of real estate. This is a must read for real estate professionals, homeowners, landlords and tenants.

,

Author

,

REAL ESTATE & LAW: A LOOK BACK AT 2019 AND A LOOK AHEAD

, Dan's Papers,

2019

Co-ops sales may be subject to the Housing Stability and Tenant Protection Act. Forget what "our attorneys" have said - here is the go to analysis for prospective litigation on the issu

,

Author

,

Co-op Purchaser Application Fees Eliminated by Tenant Protection Act?

, The Suffolk Lawyer,

2019

Attention, landlords! You could get sued under new law.

,

Author

,

Don't Check Your Prospective Tenant's Eviction History

, Dan's Papers,

2019

On September 13, 2019, limited liability companies (LLCs) lost the ability to offer anonymity of their owners in residential real estate deals throughout the State of New York. Now, real property transfer tax returns, relating to residential property, sold or purchased by a limited liability company, must offer transparency by including ownership information about any LLC transacting in the deal. Residential property refers to one-to-four-family dwelling units. The ownership information required to be included on the return is the identification, by names and business addresses, of all of the members, managers, and any other authorized persons of the company. If there are no such members, managers and other authorized persons, the return should identify the shareholders, directors, officers, members, managers and partners of any other business entity that is a member, manager or authorized person of the limited liability company.,

Author

,

Legally Speaking: LLC Anonymity in Real Estate Transactions Is No More

, Dan's Papers,

2019

The Housing Stability and Tenant Protection Act of 2019 is a 74 page Act. Andrew Lieb, Esq. summarizes the list of major changes applicable to general landlord/tenant practitioners.,

Author

,

Evictions Errrrrr

, The Suffolk Lawyer,

2019

Just because someone passed the bar exam and is licensed by the state doesn't mean that person is good at their job. Here are five ways to know if your lawyer is simply terrible, which you can tell even if you aren't a lawyer with the know-how to evaluate legal work.

,

Author

,

How to Know if Your Lawyer Is Terrible

, Dan's Papers,

2019

One month ago, the Legally Speaking column "The End of Prepaid Seasonal Rentals" hit, and real estate brokers have been reaching out ever since. The article explained that the Housing Stability and Tenant Protection Act of 2019 prohibits prepaid seasonal rentals and requires that tenants be billed monthly for rent. After reading the headline, brokers instantly jumped on it. They questioned the veracity of the story, the applicability of the law and everything in between. Now I respond while detailing five false assertions made in response to the article.,

Author

,

Legally Speaking: The End of Prepaid Seasonal Rentals Revisited

, Dan's Papers,

2019

Buyers can pay cash at closing and reap the benefits of obtaining a loan on the property by purchasing a 90-day post-closing loan.This can be helpful for buyers who want to make competitive cash offers, close quickly and subsequently obtain mortgage interest deduction benefits of the loan according to the IRS, Publication 936.

,

Author

,

Cash Offers on Real Estate Transactions: Option for Acquisition Mortgage Post-Closing

, The Suffolk Lawyer,

2019

Landlords in the Hamptons have traditionally demanded prepaid rent from tenants on seasonal rentals. If you rented your property for a three-month term, say from July to October, on lease signing, you'd traditionally demand that the tenant provide you with a check for the entire period's rental fees together with an executed lease or you'd refuse to rent your property to that tenant for that period. So, at lease signing, a tenant would traditionally need to have enough money for the entire rental period plus an additional month's worth of rent for the security deposit. That tradition, of receiving prepaid rent for the entirety of the rental period plus the security deposit at lease signing, was ended on June 14, 2019.

,

Author

,

Legally Speaking: The End of Prepaid Seasonal Rentals

, Dan's Papers,

2019

Commercial landlords have been handed a major eviction victory by the state's highest court. However, this victory is only available to landlords who incorporates specific terms into their leases. Learn about those terms and you too can avoid a Yellowstone Injunction.

,

Author

,

Freedom of Contract Ends Yellowstone Injunctions, What's Next?

, The Suffolk Lawyer,

2019

Be warned, Assoc. Boards / Landlords without policies to address tenant-on-tenant harassment are liable to victims. 

,

Author

,

Landlords/Associations Need Policies/Procedures to Address Tenant-on-Tenant Harassment

, The Suffolk Lawyer,

2019

We have a terrific issue for you in 2019! The Suffolk Lawyer's Focus on Real Property Special Edition is a time for us to explore the interplay of real property law with your personal focus as an attorney at law. In a way, every practitioner is a real estate attorney because we always exist on real estate, except for when we are flying and those guys have to land eventually. So, all attorneys should be interested to learn a little about real estate law, but is a little knowledge good or dangerous?

,

Author

,

2019 Real Estate Beyond the Closing

, The Suffolk Lawyer,

2019

The transactional real estate attorney works for the buyer or seller and NOT for the real estate broker who referred the deal. Now, attorneys are ethically prohibited from providing a copy of the contract of sale to the referring broker as a matter of course. Instead, attorneys may only provide the broker with a copy of the contract of sale after obtaining informed consent from their client.

,

Author

,

Real Estate Attorneys Don't Work for Brokers

, The Suffolk Lawyer,

Real Estate

,

2019

Now that 2019 is here it is important to be aware of the changes in the law for our industry. This is not a list about the best events from 2018, but, instead, a list that highlights the new legal landscape that you face as real estate attorneys in 2019. Being familiar with these laws, cases and rules may help you to better address your client's goals and to make you money while helping you to avoid malpractice.

,

Author

,

Top 10 Real Estate Laws of 2018

, The Suffolk Lawyer,

2019

Buying and selling real estate is both fun and frustrating. The process seems simple but takes forever. The terminology sounds familiar but is misunderstood. All too often buyers and sellers feel hoodwinked by a shyster, but that is far from what is occurring. The truth is that real estate closings are really complicated and that is why the State of New York makes it a felony for anyone other than an attorney to prepare an instrument affecting real estate for direct or indirect compensation. 

,

Author

,

Listing to Closing: Steps in a Real Estate Transaction

, Dan's Papers,

2019

A real estate broker has a duty of reasonable care as part of his/her fiduciary duties. Further, a real estate broker can directly offer reasonable care by tracking activity and providing monthly activity reports designed so clients can qualify for a 20% money-saving tax-deduction Safe Harbor. 

,

Author

,

Time Records Required For Rental Real Estate Brokers

, New York Real Estate Journal,

2019

A lawsuit is not what you see on TV. On TV, a lawsuit is won by an attorney marching into court with a grand display of showmanship and a cunning tongue. The TV judge hearing the case makes a spot decision and it's all over and decided before the final commercial break. In reality, a civil litigation takes years and is much more of a chess match than a swordfight. As opposed to this courtroom drama, a real case is typically decided on paper submissions that may be heard months after they are first provided to the court. Additionally, the decision is often made on a technical procedural rule, not on the merits or substance of the litigation. You see, being right isn't everything in real litigation. Instead, a real lawsuit is all about knowing how to play the game. The following is a summary of the stages of a litigation, but this chess match isn't linear and each of the stages can appear out of order and can even reoccur again and again. So, civil litigants need a skilled advocate who is a master of the game if they want a shot at victory. Here is your game board:,

Author

,

Anatomy of a Real Estate Lawsuit with Andrew M. Lieb

, Dan's Papers,

2018

There are two different laws applicable to real estate salespersons and associate real estate brokers in New York City, which require sexual harassment prevention trainings. There is the New York State law and the New York City law. 

,

Author

,

Real estate salespersons must receive sexual harassment trainings

, New York Real Estate Journal,

2019

The dichotomy between a litigation and a transactional practice is stark. Simply, transactional counsel needs to adhere to the game of hot potato — don't get stuck as the recipient of a notice when the music stops. Instead, counsel must assert a preservation right whenever counsel receives a notice that asserts contrary rights by the other party. Then, counsel should consult with litigation counsel to collaborate on how to best achieve the client's goal through a hybrid of leveraging litigation and negotiating terms.

,

Author

,

Contracts of Sale: Preserving Rights is Transactional Counsel's Job

, The Suffolk Lawyer,

2018

When selling real estate with an executor's / administrator's deed or as heirs at law, incident to the death of the owner, seller's counsel must address both federal and state estate tax liens that automatically attach to real property on the date of death. Importantly, these liens attach and are effective without recorded notice. 

,

Author

,

Estate Tax Lien Releases Incident to Real Estate Transactions

, The Suffolk Lawyer,

2017

Keep Deferring Your Taxes

, Homes of the Hamptons

Buyer's Agent. Seller's Agent. Direct Deal. The terms may sound familiar, but do you or your clients or customers really know what they mean? That knowledge is essential for all sides in real estate dealings, particularly in understanding commissions and not violating license laws.

,

Author

,

What's in a Name? In Real Estate It Could Be the Difference Between a Great Deal & No Deal

, Dan's Papers,

2016

Movements in LGBT Discrimination Laws

, The Suffolk Lawyer

Continuing Legal Education Course

,

Instructor

,

Robo Registrations: Robosiners & MERS in the Foreclosure Mess

,

2011

A real estate broker whispers to you that they have an off-market listing that is to die for, but you have no idea what an off-market listing is. More so, the way the real estate broker told you about the listing just sounds to you like something is not right about the transaction. Is this pocket listing even legal? A pocket listing means that the real estate broker has a listing that is not being advertised to the public markets. Isn't that an illegal monopoly? In the State of New York, contracts or agreements that refrain trade are illegal and void pursuant to the General Business Law §340, or what is commonly referred to as the Donnelly Act. The Donnelly Act is New York's version of the federal Sherman Antitrust Act where the state and federal laws require identical basic elements.

,

Author

,

Are Pocket Listings Legal

, Dan's Papers,

2017

Landlords Luxury

, Homes of the Hamptons

You may think that you can save money in real estate by not using a Buyer's Agent. On the contrary, it is often argued that there is no savings because the secondary benefits of using a Buyer's Agent surpass any costs of such a Buyer's Agent. Nonetheless, the only factor that can actually save you money in brokerage commission in a real estate transaction is if it's a Direct Deal.

,

Author

,

Saving on Real Estate Brokerage Commission

, The Huffington Post,

2016

Get Out Girlfriend - Evicting Your Significant Other

, The Suffolk Lawyer

Continuing Legal Education Course

,

Instructor

,

Emerging Trends in Home Affordable Modification Program (HAMP) Litigation

,

2014

Tenants have rights and landlords who wish to remain profitable should quickly get familiar with these rights or get out of the rental industry immediately.

,

Author

,

Tenants' Rights: Subletting and Assigning

, The Huffington Post,

2017

Purchase and Grieve

, Homes of Eastern Long Island

April was National Fair Housing Month for 2016. As Fair Housing Month comes to an end, it's a good time to review the many new regulations, initiatives and enforcement activities that have already occurred this calendar year on both the federal and state levels. As attorneys, we need to study these activities so that we can both diligently advise our clients who work in the real estate industry and also tailor compliance protocols for these clients so that they can adjust their business practices to changing times. Landlords, property managers, real estate brokers, loan originators, and other such clients need our support in educating them as to what protocols are required in order to operate compliantly during 2016. Failing to provide this requisite support will result in mounting litigation costs for our clients, which will likely drive them from the real estate industry entirely and consequently, out of our respective books of business in the coming years.

,

Author

,

Fair Housing Initiatives Launched on the Federal and State Levels

, The Suffolk Lawyer,

2016

The Real Property Committee Report - 2013

, The Suffolk Lawyer

Continuing Legal Education Course

,

Instructor

,

Top Real Estate Laws of 2014

,

2015

Continuing Legal Education Course

,

Instructor

,

New York's Mortgage Recording Tax

,

2014

Just because it's silent doesn't mean it isn't there. Did you know that the state of New York provides residential tenants with many rights that supersede even the most grueling landlord-favorable lease terms? Below is a list of the top 10 tenants' rights that should be fully understood by landlords, tenants and real estate brokers who engage in the rental market.

,

Author

,

Top 10 Silent Lease Rights for Tenants

,

2017

The Promise of Paradise

, Homes of the Hamptons

With the summer season over, East End landlords are in the process of retaking possession of their homes. Beyond perhaps a few beach trips, it's the time of year when landlords need to assess the extent that their tenants damaged their summer homes and to hire contractors to make the requisite repairs and improvements to those properties in order for them to be ready for next year's crop of tenants. However, the damage is not the end of the headache. Instead, incident to getting those repairs done many landlords will end up fighting with contractors over fees, which can be an all-consuming experience because of the ever-present threat of a mechanics' lien. Pursuant to the New York State Lien Law, a mechanics' lien is a type of security instrument in real estate available to a "[a] contractor, subcontractor, laborer, materialman, landscape gardener, nurseryman … who performs labor or furnishes materials for the improvement of real property with the consent or at the request of the owner," which must be filed within 4 months (8 months in commercial) of the last date such labor or materials were provided at a residential project. Here are the top 5 facts about mechanics' liens that every homeowner should understand:

,

Author

,

Summer's Over: How to Prepare Your Home for Next Year

, Dan's Papers,

2016

Land use: The end of extortion

, New York Real Estate Journal

In January 2015, a new Human Rights law went into effect in Suffolk County, to wit: Local Law No. 25- 2014. While the Suffolk County Human Rights Law (hereinafter "SCHRL") is similar to the Federal Fair Housing Act and the New York State's Human Rights Law, the SCHRL now adds the protected class of "lawful source of income" to prohibited housing discrimination throughout the county; a protected class that does not exist in either the federal or state law.

,

Author

,

Employment Questions on Rental Applications - A Housing Discrimination No-No

, The Suffolk Lawyer,

2015

It may seem homeowners have a money tree at their house. It's easy, just rent your house for the weekend and the dollars will shake into your bank account. Better yet, companies like Airbnb can facilitate the process and get landlords timely and secure payments, right? Making money is never so easy. Here are five risks of using Airbnb. In each, you need to decide if an Airbnb host is a residential property landlord or instead a hotel operator, in order to understand your exposure.

,

Author

,

Top 5 Risks for Airbnb Landlords in the Hamptons

, Huffington Post,

2015

A good attorney should save you tens, if not hundreds, of thousands of dollars by doing their job right. So why does saving a thousand dollars drive selecting one attorney over another for representation? Andrew Lieb shares a list of 5 questions that you should ask when selecting your attorney.

,

Author

,

How to Select Your Real Estate Attorney When Purchasing Property

,

2017

Weekend Rentals Part Two

, Homes of the Hamptons

The New York State School Tax Relief (STAR) program has changed. Rather than working with the local assessor, as was required in the past, homeowners will now need to register with New York State in order to apply for the program. Additionally, qualifying homeowners will receive a rebate check in the fall of every year rather than receiving a reduction directly on their school property tax bill.

,

Author

,

STAR Credit Program Undergoes Two Critical Changes

, The Huffington Post,

2016

Brokerage: End of corporate titles ushers in professionalism

, New York Real Estate Journal

Neighbors can be wonderful, but anyone can, at one time or another, find something unpleasant, unsightly or even unimaginable about the people next door. What to do? These are the top 10 legal issues that you may face with your neighbor and how they will be resolved, in court, according to the law. Perhaps, this article will show you that a private, non-legal, neighborly, agreed-upon resolution is a better option for your predicament than turning to the courts. Then again, perhaps not.

,

Author

,

10 Secrets To Dealing With Neighborly Disputes

, Dan's Papers,

2015

In January 2016, the Second Department was again asked to explain the trial court's authority to enforce the good faith negotiation requirement applicable to CPLR Rule 3408 settlement conferences in three separate cases. As the Second Department initially reminds us, "[p]ursuant to CPLR 3408(f), the parties at a mandatory foreclosure settlement conference are required to negotiate in good faith to reach a mutually agreeable resolution."1 In all three cases, the court remained steadfast to its previously set standard for CPLR Rule 3408 as articulated in US Bank N.A. v. Sarmiento2

,

Author

,

CPLR Rule 3408 Addressed by Second Department Again, Again and Again

, The Suffolk Lawyer,

2016

The takeaway for practitioners is to look to the category of expenses claimed, not the amounts thereof, when evaluating whether a summary discharge should be sought on a NYC HPD lien.

,

Author

,

Lien Law §19's Summary Discharge of Lien for Private Improvement Clarified by Court of Appeals

, The Suffolk Lawyer,

2017

North Fork Paradise

, Homes of Eastern Long Island

Andrew Lieb discusses updates with Lieb School and adverse possession issues. 

,

Interviewee

,

Radio Interview on Adverse Possession

, 88.3 FM,

2016

Landmines in real estate brokerage

, The Suffolk Lawyer

Author

,

Top 10 Neighbor Issues

, The Huffington Post,

2015

Like an army with better weapons, a litigator with better technological tools often wins the day. Year-over-year technological advancements continuously change how representation is performed throughout the real estate litigation field. 

,

Author

,

Q&A with Lieb, managing attorney at Lieb at Law

, New York Real Estate Journal,

2016

A process server comes to your door. Now what do you do? These are the 5 steps to respond to a lawsuit.

,

Author

,

These Are The 5 Steps To Respond To A Lawsuit

, Behind The Hedges,

2017

Weekend Rentals Part One

, Homes of the Hamptons
The Making Home Affordable (MHA) Program, which was launched in 2009 to assist millions of distressed homeowners facing foreclosure, is set to expire on December 31, 2016. Struggling homeowners should apply now to take advantage of the foreclosure alternatives provided by the MHA program before the deadline of December 31, 2016. If homeowners do not apply by that date, they will be limited to applying for lender/servicer in-house programs, which are usually limited in scope and may not be as affordable or reasonable as the offers under the MHA program.,

Author

,

Obama Administration's Major Federal Foreclosure Prevention Program Will Come To An End In 2016

, The Huffington Post,

2016

Commercial space: Municipal use prohibitions prohibited

, New York Real Estate Journal

Author

,

Does The Fair Housing Act Cover Disparate Impact Discrimination

, The Suffolk Lawyer,

2015

You rented your Hamptons' summer home for serenity, but your neighbor apparently rented his to throw parties. Your idea of perfection is outdoor lunch with some nice background music and perhaps a nap on the hammock or reading a book. Your neighbor clearly likes drinking with a DJ and loud dance parties. You are just incompatible and this isn't going to work. What should you do?,

Author

,

Outdoor Living Next Door to a Noisy Hamptons Neighbor

,

2018

Andrew M. Lieb discusses the Appellate Division case of Vanderbilt Brookland, LLC v. Vanderbilt Myrtle, Inc., which clarifies the strict statutory recording requirements necessitated to establish bona fide good faith purchaser for value status when the recording is a memorandum of purchase and sale agreement rather than a contract of sale. This case matters when there are competing title claims of priority by differing contract vendees to the same real property.

,

Author

,

Good Faith Purchaser for Value's Ability to Record Memorandum Heard by Second Department

, The Suffolk Lawyer,

2017

Essential Education

, Homes of the Hamptons

A seasonal or month-to-month lease in Suffolk County is required to include a signed writing that states that the tenants waive their election of a written lease with a term of one year or more, which is the mandatory minimum term for landlords to offer to tenants in the County. Consequently, it would follow that every lease in Suffolk County should be written, since a signed written document is required for an oral lease to comply with this Suffolk County law.

,

Author

,

Hamptons Real Estate Law: Never Overlook the Lease

, Dan's Papers,

2016

Hey matrimonial attorneys - real estate agents have privilege

, The Suffolk Lawyer

Dear Governor Cuomo - strengthen our IDAs

, The Suffolk Lawyer

Even the most affluent buyers and sellers want to save money on their real estate transactions beyond negotiating the sales price. Many find themselves shopping mortgage brokers for best rates, trying to negotiate commissions out of real estate brokers, or finding the attorney who charges the least. There are many other ways that real savings in real estate transactions are realized beyond squeezing your service providers and commoditizing their services. Instead, buyers and sellers should realize true savings by utilizing these five tips in real estate transactions.

,

Author

,

Five Secrets to Saving Money on Real Estate Transactions

, Dan's Papers,

2015

Flat fee MLS is a trend where a homeowner can pay a small fee (typically around $300), to list their For Sale By Owner home (referred to herein as "FSBO"), on the Multiple Listing Service (referred to herein as "MLS"). As a result, the homeowner can enjoy the best of both worlds in avoiding an approximate 4 to 6 percent commission, while nonetheless exposing their property to all of the clients and customers of licensed real estate brokers/brokerage firms throughout the region. However, the FSBO homeowner cannot directly place their home on the MLS on Long Island, but instead must pay a flat fee MLS vendor, who is also a real estate broker/brokerage firm (referred to herein as "MLS vendor") for the privilege of using the MLS because only licensees of the service can list on the MLS.

,

Author

,

Direct Negotiations in Co-Brokered Flat Fee MLS Real Estate Impermissible by Regulation

, The Suffolk Lawyer,

2016

The Department of Financial Services has closed the door to the good old boys'club of title insurance kickbacks. Say goodbye to free meals and beverages, tickets to entertainment events, gifts, golf outings, parties, office supplies and the like. Two new regulations, Regulations 206 and 208, respectively at 11NYCRR35 and 228, have ended the party.

,

Author

,

No More Title Insurance Bribes: Compliance Protocol Needed at Every Title Insurance

, The Suffolk Lawyer,

2017

Horses in the Hamptons

, Homes of the Hamptons
Andrew M. Lieb, Esq., MPH provides Dan's Papers and Behind the Hedges readers with invaluable information and advice on the legalities of buying, selling, renting, maintaining and everything else related to real estate. Here are five of Lieb's articles you should read before making a real estate decision!,

Author

,

Top 5: Look No Further Than Lieb

, Dan's Papers,

2016

Top 12 Real Estate Laws of 2012

, The Suffolk Lawyer

You may be able to have your neighbor pay to fix your house. However, and as a default rule, you should immediately put your homeowner's insurance carrier on notice of the damage caused to your house because you may have insurance coverage for such a peril, which you will need if it turns out that your neighbor is not legally responsible for your damage. Remember, you must document the damage with pictures and fill-out any required insurance claim forms prior to even thinking about repairing the damage to your house and garden.

,

Author

,

This Is What Happens When Your Neighbor's Falling Tree Damages Your House

, The Huffington Post,

2015

Now that 2016 is here it is important to be aware of the changes in the law for our industry. This is not a list about the best events from 2015, but, instead, a list that highlights the new legal landscape that you face as real estate attorneys in 2016. Being familiar with these laws, regulations and opinions may help you to better address your customer/client goals and to make you money while helping you to avoid malpractice.

,

Author

,

Top 10 Real Estate Laws of 2015

, The Suffolk Lawyer,

2016

Imagine finding your dream house, touring the house, negotiating for the house and then getting an accepted offer on the house. Imagine attending a closing and receiving the keys. Imagine moving into your new house and making it your home.Fast forward a few years.Imagine coming home from a hectic day only to find a ticket from Code Enforcement at your doorstep. The ticket states that it's a vacate order and that you are being fined and must appear in court. In simplest terms, you can no longer live in your home and are being fined $1,000, with each passing week's continued violation resulting in additional fines, which can escalate up to $10,000 each (these fines vary between municipalities). To reiterate, you need to move out, find a new place to live, correct the violation and apply for a new Certificate of Occupancy; all before considering moving back into your home. Learn how to avoid this scenario. 

,

Author

,

Why Buyers Should Require Updated C of O on Closing

, Dan's Papers,

2017

Snowbird Estate Planning

, Homes of the Hamptons

Everywhere that you turn in the Hamptons and on the North Fork there are newly constructed homes. Not only is the East End's landscape filled with residential development, but, throughout the two forks, building spec homes has become a dominant industry. Spec developers first purchase a plot of land and then improve the land with a fabulous construction that they speculate will increase the property's valuation far more than the composite cost of the land and the construction, individually. However, such residential construction is speculative because the house is only marketed for sale once it has either been built or is close to a finished product. As a result, spec developers are selling finished products without any guaranteed purchaser, in contrast to offering their construction services to a consumer for a fee, as is done in a custom home job. In recent years, it appears that spec developers have been very successful, as more and more speculative construction is popping up throughout our East End neighborhoods. Here are the top five legal concepts that can make or break a speculative development project.

,

Author

,

Developing the East End

, Dan's Papers,

2016

Even with lower real estate valuations, trusts remain an essential succession-planning tool because they can prevent creditors from seizing certain properties and can control future generations from engaging in an undesired liquidation of the family's home. This is the list of 5 of the more common trusts used by East Enders.  

,

Author

,

Top Five Real Estate Trusts Used by East Enders

, Dan's Papers,

2016

Top 10 Real Estate Laws Affecting Comm'l Brokers

, New York Real Estate Journal

If you are counting on rental income to support your property, you cannot let your relative stay at your place, even for the weekend. 

,

Author

,

Relative Matters: Thinking of Letting a Family Member Stay at Your Hamptons Estate

, Behind The Hedges,

2015

Even the most magnificent homes here on the East End face a challenge that can have an impact on property value, the beauty of your living space and your very health: Mold. The issue may not sound pretty, but there's hope. Starting this year, Mold Remediation is a licensed field in New York State. Here are five facts that you should know in order to ensure that you are protected by the license law if you're considering having your home remediated in 2016 or thereafter.

,

Author

,

Hamptons Real Estate Law: Mold Remediation

, Dan's Papers,

2016

Effective September 15, 2017, Civil Rights Law §52-a establishes a new private right of action for unwarranted video imaging of residential premises.

,

Author

,

Backyard Videos Cause Lawsuits

, The Suffolk Lawyer,

2017

Dear Santa

, Homes of the Hamptons

Even the most magnificent homes in New York face a challenge that can have an impact on property value, the beauty of your living space and your very health: Mold. The issue may not sound pretty, but there's hope. Starting this year, Mold Remediation is a licensed field in New York State. Here are five facts that you should know in order to ensure that you are protected by the license law if you're considering having your home remediated in 2016 or thereafter.

,

Author

,

What You Need To Know About Mold Remediation In New York

, The Huffington Post,

2016

Listing a house post contract, what gives?

, The Suffolk Lawyer

Learn about real estate brokers' duty to disclose to those that they do not represent. Recent case creates more questions than it answers.

,

Author

,

Real Estate Brokers and Disclosure Requirements

, The Suffolk Lawyer,

2015

Now that 2015 is here it is important to be aware of the changes in the law for our industry. This is not a list about the best events from 2014, but, instead, a list that highlights the new legal landscape that you face as real estate attorneys in 2015. Being familiar with these laws, regulations and opinions may help you to better address your customer's / client's goals and to make you money while helping you to avoid malpractice.

,

Author

,

Top 10 Real Estate Laws of 2014

, The Suffolk Lawyer,

2015

As 2017 winds to a close, East End real estate owners and their brokers are beginning to gear up for deals that will close in 2018. Beyond the major tax changes, which are still being conferenced between the House and Senate, here are the top 5 legal changes affecting the real estate community.

,

Author

,

Top 5 Real Estate Laws of 2017

,

2017

Purchasing at a Discount

, Homes of the Hamptons

Everywhere that you turn in the Hamptons and on the North Fork there are newly constructed homes. Not only is the East End's landscape filled with residential development, but, throughout the two forks, building spec homes has become a dominant industry. Spec developers first purchase a plot of land and then improve the land with a fabulous construction that they speculate will increase the property's valuation far more than the composite cost of the land and the construction, individually. However, such residential construction is speculative because the house is only marketed for sale once it has either been built or is close to a finished product. As a result, spec developers are selling finished products without any guaranteed purchaser, in contrast to offering their construction services to a consumer for a fee, as is done in a custom home job. In recent years, it appears that spec developers have been very successful, as more and more speculative construction is popping up throughout our East End neighborhoods. Here are the top five legal concepts that can make or break a speculative development project.

,

Author

,

Real Estate Law: Developing the East End

, Dan's Papers,

2016

Hurricane Sandy Real Estate and your Practice

, The Suffolk Lawyer

Both buyers and sellers need to know what side a real estate salesperson is on in a transaction and also what duties they can expect from their real estate brokerage and salesperson while being represented.

,

Author

,

Does Your Broker Really Work For You?

, Behind The Hedges,

2015

The Appellate Division, Second Department, ruled on an issue of first impression in 159 MP Corp. v. Redbridge Bedford, LLC, that commercial tenants may waive declaratory judgment remedies in their written lease agreements and as such, landlords can now avoid Yellowstone injunctions through carefully crafting their lease agreements. All landlord's counsel should include a provision in their leases mirroring the operative lease language. It would be wise for landlord's counsel to expressly set forth broad consideration for the waiver of declaratory relief so that it is not subject to unconscionability analysis. 

,

Author

,

The End of Yellowstone Injunctions

, The Suffolk Lawyer,

2018

New section of the Real Property Law protects tenants from illegally converting dwellings in all residential leases. This statute will place an exorbitant risk on the landlords; a risk only magnifed by the likelihood that a property insurance carrier will disclaim coverage for such a claim. 

,

Author

,

New Statute - Residential Rentals must be Code Compliant or Face Premises Liability Exposure

, The Suffolk Lawyer,

2018

You have your property, and now you're thinking about what more you can build. If you're near tidal wetlands, there is much to consider. Construction on tidal wetlands is often disallowed, there are three permits required, the applicant needs competent representation and most importantly, a lot of patience.

,

Author

,

Rules for Building on Tidal Wetlands

, Dan's Papers,

2018

For parties on both sides of the deal, the undertaking of buying and selling property can be…involved, to say the least. An Attorney can help you negotiate the morass of legal requirements and provide insight into the process. Though each property-buying experience is different, there are several questions that real estate lawyers are asked time and again. 

,

Author

,

Top Five Questions Most Asked Of A Real Estate Lawyer In The Hamptons

, Huffington Post,

2016

The Mortgage Forgiveness Debt Relief Act of 2007 Expires December 31, 2012

, The Suffolk Lawyer

Both buyers and sellers need to know what side a real estate salesperson is on in a transaction and also what duties they can expect from their real estate brokerage and salesperson while being represented.  

,

Author

,

Does Your Real Estate Broker Really Work For You?

, The Huffington Post,

2015

A mortgage foreclosure lawsuit has a 6-year statute of limitations pursuant to CPLR §213(4). However, dismissal for statute of limitations purposes is largely dependent on lender error because lenders have the unilateral ability to deaccelerate a loan and thereby restart the accrual date of the statute of limitations. As a result, lenders may, through careful monitoring of the statute of limitations, avoid exposure to statute of limitations' dismissal. To clarify, a lender cannot restart the accrual date for previously defaulted mortgage payments, which will continue to be subject to the 6-year statute of limitations and date of default accrual. Instead, a lender can only avoid statute of limitations dismissal with respect to future installment payments, which are only in default because of a lender's prior election to contractually accelerate such payments, which is generally done by summons and complaint (e.g., pleading that lender "hereby elects to declare immediately due and payable the entire unpaid balance of principal"). It is these accelerated payments which may be deaccelerated to reset the accrual date for statute of limitations purposes and thereby preserve the lender's right to future suit. However, whether a deacceleration election is effective has been fragmented in the case law until now.

,

Author

,

Mortgage Foreclosure SOL: 5-Prong Acceleration Test

, The Suffolk Lawyer,

2018

Top 10 real estate laws of 2017. 

,

Author

,

Top 10 Real Estate Laws of 2017

, The Suffolk Lawyer,

2018

While limiting structures to imagination sounds good in theory, in practice, a homeowner will reach the bounds of a property's as of right land use way before they understand the bounds of their architect's imagination.

,

Author

,

Great Architects Are Land Use Experts

,

2018

For parties on both sides of the deal, the undertaking of buying and selling property can be…involved, to say the least. An Attorney can help you negotiate the morass of legal requirements and provide insight into the process. Though each property-buying experience is different, there are several questions that real estate lawyers are asked time and again. 

,

Author

,

Top Five Questions Most Asked Of A Real Estate Lawyer

, Behind The Hedges,

2016

Focus on Real Property

, The Suffolk Lawyer

Attorneys don't need a real estate brokerage license to earn a commission. Yet, they can obtain a license by simply paying a fee without even taking the requisite 120 hour class or passing the exam. So, why should an attorney bother becoming licensed as a broker? The reason is that it both helps the attorney's clients to gain access to property and it also secures the attorney's ability to split a brokerage commission pursuant to a cooperative brokerage agreement.

,

Author

,

Real Estate Attorneys as Real Estate Brokers

, The Suffolk Lawyer,

2015

The Court of Appeals recently held that a single-family home is not "owner-occupied" for purposes of qualification in a Small Claims Assessment Review (SCAR) when such home is occupied "by an owner's relative but not by the owner" "during the relevant tax period." In so ruling, the court limited SCAR proceedings' availability to fact-patterns that clearly establish occupancy by the owner.

,

Author

,

SCAR Proceeding Owner-Occupancy Requirement

, The Suffolk Lawyer,

2015

This 2 Credit CLE reviews the top real estate laws of 2017. 

,

CLE Instructor

,

Top 10 Real Estate Laws of 2018

, First American Title,

2018

Setting a price and staging, dealing with that survey and certificate of occupancy—closing your real estate deal starts before you list it. As part of your preparation, read on…

,

Author

,

10 Secrets to Closing the Deal

, Dan's Papers,

2014

NY upstate towns banning fracking and how that impacts commercial brokerage throughout the state.

,

Author

,

Is your business banned or not? New York Towns can decide for you

, New York Real Estate Journal,

2014

Governor Andrew Cuomo signed into law an amendment to CPLR Rule 3408, which, at new subsection (m) thereof, effectively eliminates defaults in foreclosure actions as currently understood. Interestingly, the amendment is made to CPLR Rule 3480, which is the CPLR Rule titled "Mandatory settlement conference in residential foreclosure actions," and not to CPLR Rule 320, which is the CPLR Rule titled " Defendant's appearance," or to CPLR Rule 5015, which is the CPLR Rule titled "Relief from judgment or order," or to CPLR §3012(d), which is the CPLR subsection titled "Extension of time to appear or plead." This choice of placement raises questions about how the amendment will be effective in practice. Further questions are raised because the amendment includes superfluous language in expressly stating that the "default shall be deemed vacated" while also referencing the "reasonable excuse" language from both CPLR Rule 5015 and CPLR §3012(d). Still further, the new subsection does not eliminate the need for a defendant to formally answer, but only extends the time to answer, which presumptively will remain a problem for a foreclosure defendant to accomplish at a later date. These question marks need to be ironed out by practitioners and the courts after new subsection (m)'s effective date of December 20, 2016.

,

Author

,

Defaults in Foreclosure are a Thing of the Past

, The Suffolk Lawyer,

2016

Does Refused Search Equal Probably Cause to Search Incident to Rental Permit App

, The Suffolk Lawyer

There are so many get-rich-quick schemes for investing hard-earned savings in real estate to generate a huge passive income through rentals. Wake up—nothing in life is always roses, and not everyone can be Kiyosaki's Rich Dad. This is the list of the Top 5 litigation issues that income-producing property owners face incident to living the landlord's dream.

,

Author

,

Top 5 Lawsuits Affecting Income-Producing Real Estate Owners

, Dan's Papers,

2015

Author

,

Five Secrets: Real Savings in Real Estate Transactions

, Behind The Hedges,

2015

Andrew Lieb Esq, put together a special real estate section of the Suffolk Lawyer's April 2018 addition. Included in the section are the following articles: Considerations When Planning a Real Estate Investment Business by Sabie Franco The Effect of a Discontinuance on the Mortgage Foreclosure Statute of Limitations Period by Christopher Gorman and James Wighaus Condo and Co-op Boards Beware - Discrimination in Housing by Dennis Valet Don't Slip Up Handling a Slip and Fall Deposition by Kenneth Landau These articles are designed to ground educate and inspire us. They are the foundation of what is today because without learning about today, we cannot be prepared to leverage tomorrow.,

Special Section Editor

,

2018 is All About Real Estate Law | Special Real Estate Issue

, The Suffolk Lawyer,

2018

If you plan to do a home improvement project, creating that dwelling of your dreams there will certainly be enough on your mind without having to worry about the legal issues that can arise when dealing with everything from contractor licensing and deadlines to permits and personal injury. Here is your reference guide to avoid litigation while getting the job done.

,

Author

,

Home Improvements: Avoiding Litigation While Getting the Job Done

, Dan's Papers,

2014

Andrew Lieb provides update on Governor Cuomo's Fair Housing Enforcement. 

,

Author

,

State of the State 2016: Andrew Lieb of Lieb at Law, P.C.

, New York Real Estate Journal,

2016

Agree to Disagree

, The Suffolk Lawyer

This is a list of the Top 5 litigation issues that income-producing property owners face incident to living the landlord's dream.

,

Author

,

Top 5 Real Estate Lawsuits Aspiring Landlords Need to Know

, The Huffington Post,

2015

The first step to determine who owns a given parcel of real estate in the State of New York is to visit the County Clerk's Office and to locate the latest recorded deed on the parcel. Recording of a deed is imperative because we live in a Race-Notice State and, under the Recording Act, priority of ownership is often determined by who records their deed first (i.e., the First in Time / First in Right Rule). The next step, which is of equal importance, is the realization that a deed can be rescinded or voided, and as such, the deed is not the last word on the topic of real estate ownership. As such, these top 5 lawsuits to set aside the deed should be considered in order to determine if the recorded deed is in jeopardy. Only then, should a property be sold.

,

Author

,

Top 5 Lawsuits That Can Undo the Transfer of Property

, Dan's Papers,

2017

If you are investing in real estate this year, this is a must read for buyers, sellers, landlords, tenants and even neighbors. While this was published in a hamptons magazine, the facts can really apply to all NY real estate.

,

Author

,

10 Keys to East End Real Estate In 2018

,

2018

On January 1, 2016 the amended Article 32 of the Labor Law became effective thereby making it "unlawful for any person to engage, advertise or hold themselves out as a mold assessor, remediation contractor, or abatement worker unless they have a valid mold license, issued by the commissioner, for the type of work they will be performing. Individuals who do so may be subject to a civil penalty."

,

Author

,

Mold Licensing Law for Assessment, Remediation and Abatement

, The Suffolk Lawyer,

2016

A new law essentially marks the end of short-term listings on Airbnb in New York City. In the war against short-term rentals that operate as illegal hotels, New York legislators has won its latest battle.

,

Author

,

The End of Airbnb in NYC

, The Huffington Post,

2016

Top 11 Real Estate Laws of 2011

, The Suffolk Lawyer

While rentals offer a great housing option that supports the community, they also involve many disputes that find their way into our courts. Here is a list of the top 5 landlord and tenant disputes.

,

Author

,

Top 5 Disputes Between Landlords & Tenants

, Huffington Post,

2015

Here are the top five estate planning considerations for keeping your property in the family, in order to produce income for generations to come.

,

Author

,

Top 5 Estate Planning Considerations for the Effective Transfer of Real Estate Ownership

, Dan's Papers,

2017

NYS companies utilizing the services of independent contractors, such as real estate brokerage firms, are now exposed to liability for the acts of their independent contractors who sexually harassed other independent contractors who were associated with the same company by way of new Executive Law.

,

Author

,

NYS Sexual Harassment Law Exposes Businesses to Claims by Independent Contractor Victims of Independent Contractor Harassers: Real Estate Brokerage Firms be Warned

, The Suffolk Lawyer,

2018

How Much Will Upgrading to a New Home Actually Run You? Andrew Lieb, Esq. explains the true cost of moving on up.

,

Author

,

The True Cost of Moving On Up in the Hamptons

, Dan's Papers,

2018

Summer rentals got off to a great start this year, yet there are still people looking to secure that ideal getaway, and there are still East End homeowners who could quickly become landlords for the season. In each issue of Behind the Hedges, I offer insights and information about the legal side of Hamptons real estate. Here's one that is particularly valuable and bears re-sharing this time of year, when we need to remember: with every great summer rental comes great responsibility. The secret to success for both landlords and tenants is to set clear expectations before the rental period gets underway. If either party has false expectations, the summer can end with anger, arguing and possibly court. Before renting, discuss these topics and then have an attorney draft a lease accordingly.

,

Author

,

10 Secrets to a Perfect Summer Rental

, Behind The Hedges,

2016

On April 19, 2016, the New York Department of State, in an opinion letter, amplified its advertising requirements for real estate brokers, associate real estate brokers, and real estate salespersons (collectively "real estate brokers"). The statute at RPL §441-c empowers the Department of State to discipline real estate brokers for "dishonest or misleading advertising." The regulation at 19 NYCRR 175.25 sets forth all of the real estate brokers' advertising regulations. Subsection (c)(9) of the regulation provides, in relation to the topic of property description requirements, that "[a]dvertisments shall include an honest and accurate description of the property to be sold or leased." However, until April 19, 2016, it was unclear if real estate brokers were responsible, and subject to Department of State discipline, for omissions rather than affirmative misstatements within their advertisements. We now know that they are.

,

Author

,

Real Estate Brokerage: Affirmative Advertising Disclosure Requirement

, The Nassau Lawyer,

2016

Deal Killers

, The Suffolk Lawyer

The U.S. supreme court ruled that victims of discrimination under the Fair Housing Act can sue based upon a legal theory called disparate impact discrimination, which addresses conduct that appears neutral on its face, but which nonetheless has a discriminatory effect.

,

Author

,

Supreme court rules to remove housing discrimination: Landlords and developers beware

, New York Real Estate Journal,

2015

Topics: How much insurance do I need? Are living expenses covered in case of loss of use? How much time do I have to enter a claim? How is replacement cost determined? What if a liability claim is made against my home?,

Instructor

,

Protecting Home and Hearth: Home Insurance Everyone Needs

,

2014

Not every business can landscape the luxurious real estate on the East End. It takes a test, some fees, and possibly multiple hours of continuing education to be permitted to manicure our yards, install our swimming pools and nestle our homes within shrubs and trees. We are serious about our landscapes on the East End.

,

Author

,

Luxury Has Rules: Landscaper Licensing and Payment Info East Enders Must Know

, Dan's Papers,

2018

Following the death of a loved one, you may become the recipient of an unexpected parcel of real estate on Long Island's East End. Yet with every windfall comes great obligations, so be prepared for the surprises you will encounter when inheriting a Hamptons estate.

,

Author

,

10 Secrets: What to Do When You Inherit a Hamptons Estate

, Dan's Papers,

2014

With proper structuring of a residential real estate investment, an investor can end run a lender's illogical refusal to extend credit to an LLC by obtaining the requisite financing to purchase as an individual owner and, thereafter, such investor can ultimately rent the property to the end user by way of first leasing the property to an LLC as an intermediary master lease tenant (aka sublandlord) who will serve as the end user's landlord. Most importantly, this ownership structure does not require lender approval or even lender knowledge.

,

Author

,

The New Way to Own Residential Real Estate Investments

, Dan's Papers,

2016

Loans Will Never Be The Same

, Homes of the Hamptons

Location, Location, Location. Have you ever driven by a property and questioned why THEY don't just put XYZ (i.e., Coffee Shop, Apartments, Offices, Gym) in over there? Then, you thought to yourself: "I can do it, I'm going to be rich!!!" The problem with your get rich plan is that what you see is not what you get when you solely focus on the visual of a given property (i.e., Location, Location, Location). Before becoming a first-time developer of residential or commercial real estate you need to understand these five invisible location issues.

,

Author

,

Top 5 Invisible Location Issues For Purchasing Property

, The Huffington Post,

2015

Here is your resource guide to understanding homeowners' insurance in order for you to advocate for your own best interest in obtaining coverage.

,

Author

,

10 Secrets: Surprises About Homeowners Insurance

,

2014

This issue of The Suffolk Lawyer is a special edition with a focus on real property. Andrew Lieb is the section editor bringing together articles on divergent topics as drones, title insurance regulations, mortgage foreclosures and workouts as well as the new transactional requirements promulgated by the Consumer Financial Protection Bureau. 

,

Author

,

The Real Property Committee Report - 2014

, The Suffolk Lawyer,

2014

In New York State, not just anyone can work as an interior designer. In fact, only a licensee, known as a Certified Interior Designer (CID), may prepare and administer "interior design documents (including drawings, schedules and specifications) which pertain to the planning and design of interior spaces including furnishings, layouts, fixtures, cabinetry, lighting, finishes, materials, and interior construction not materially related to or materially affecting the building systems" pursuant to Education Law §8303.,

Author

,

Lights, Cabinets, Legal Action? Incredible Interior Designers Require Licensing

, Dan's Papers,

2018

Following the death of a loved one, you may become the recipient of an unexpected parcel of real estate. Yet, with every windfall comes great obligations, so be prepared for the surprises you may encounter when inheriting property.

,

Author

,

10 Surprises When Inheriting Real Estate

, The Huffington Post,

2014

Investors must often choose between leveraging financing in order to maximize returns or, alternatively, utilizing an LLC to insulate such investor's non-investment assets from liability exposure.

,

Author

,

Structuring Residential Real Estate Investments: Individual Owner to Master Lease LLC Tenant to Subtenant End User

, The Huffington Post,

2016

Lobbying for Local Agents?

, Homes of Eastern Long Island

Before becoming a first-time developer of residential or commercial real estate you need to understand these five invisible location issues.

,

Author

,

Invisible Location Issues for Purchasing Property

, Dan's Papers,

2015

Long Island is developing its rental inventory in droves with mixed-use downtowns and multi-family construction. We saw development first boom in the emergence of Patchogue. Now it's Riverhead, with the recent sale of the Sears building and the prospective redevelopment of the site to include 160 apartments in a revitalized downtown. Yet, this is nothing new to the East End, where our summer rental community has supported the economy for decades. While rentals offer a great housing option that supports the community, they also involve many disputes that find their way into our courts.

,

Author

,

The 5 Most Common Landlord/Tenant Disputes

, Dan's Papers,

2015

NY State requires businesses to give annual training sessions to safeguard their workplace.

,

Author

,

NY Employees Must Receive Sexual Harassment Prevention Training

, Dan's Papers,

2018

Hamptons real estate was electric in 2014. With our distinguished panel of pros, Andrew M. Lieb, Esq., our moderator, helps to bring you home to the Hamptons. In 2014, there was the highest price ever paid for a home in the United States, at $147 million. We watched the Hamptons on TV with Royal Pains; Revenge; Kourtney and Khloe Take the Hamptons; and The Affair. We ate the Hamptons with Dan's Taste of Summer. Now, we get an inside scoop of buying in the Hamptons from the brokers who make the market. This is Hamptons real estate.

,

Moderator

,

The State of East End Real Estate

, Avenue Magazine,

2014

In Plotch v. Citibank, decided on May 10, 2016, the Court of Appeals clarified issues of lien priority between a consolidated mortgage and a condominium's common charge lien pursuant to RPL §399-z. Specifically, the court addressed whether the exception to a common charge lien's priority for "all sums unpaid on a first mortgage of record," as set forth in RPL §399-z, applies to a consolidated mortgage recorded prior to the recordation of such common charge lien. The court held that a consolidated mortgage constitutes only one first mortgage of record for purposes of lien priority under the Condominium Act. However, the court limited its holding by emphasizing that the consolidated mortgage was recorded prior to the common charge lien, and therefore the court expounded that "[t]he consolidation agreement […] did not interfere with any rights of the condominium board." In such, it is envisioned that a subsequently recorded consolidation agreement to a common charge lien will not be given first lien priority pursuant to RPL §399-z.

,

Author

,

Condominium Foreclosure for Unpaid Common Charges

, The Suffolk Lawyer,

2016

Lobbying for Local Agents?

, Homes of the Hamptons

Landlords have an incredible number of issues to deal with, not the least of which is considering to whom they will open their doors as tenants. Landlords and their agents are restricted by civil rights laws from privately discriminating against prospective and current tenants. In fact, the seminal U.S. Supreme Court case of Reitman v. Mulkey expressly found that a private right to discriminate was unconstitutional. Yet, what does it mean for a landlord to discriminate? Here are the five ways a landlord can get sued under discrimination laws.

,

Author

,

Five Discrimination Issues in Residential Real Estate Leasing

, Dan's Papers,

2015

Special Section Editor for Real Property to The Suffolk Lawyer, Law Journal, 2012

There are a ton of steps that you need to go through before your grand opening. You need to buy or rent space, make permit / zoning applications, renovate the space, enter into a ton of contracts, establishing an entity, creating banking relationships, enlist a credit card processor, hire staff, train that staff, establish vendor relationships, hire a chef, create a menu, establish an online presence, market, market and then do some more marketing.

,

Author

,

BYOB Is Illegal: There's Much to Consider When Opening a Restaurant

, Dan's Papers,

2018

Starting on October 13, 2014, real estate brokerages are authorized to maintain their business records, concerning the sale of residential property, electronically, as a result of revised regulation 19 NYCRR §175.23. 

,

Author

,

Real Estate Brokerage Records Go Electronic - Well Sort-Of

, The Suffolk Lawyer,

2014

The best listing agents sell property based on substance. Before even marketing the property, these agents understand that they are brokering a specific property that requires a tailored approach.    From Due Diligence, Negotiations and Fair Housing, top Real Estate Agents continue to impress us. Learn what they do to lead the industry. 

,

Author

,

Top Reasons to Be Thankful for East End Real Estate Brokers

, Dan's Papers,

2016

Top 10 Real Estate Laws of 2010

, The Suffolk Lawyer

It may seem East End homeowners have a money tree at their house. It's easy, just rent your house for the weekend and the dollars will shake into your bank account. Better yet, companies like Airbnb can facilitate the process and get landlords timely and secure payments, right? Making money is never so easy. Here are five risks of using Airbnb. In each, you need to decide if an Airbnb host is a residential property landlord or instead a hotel operator, in order to understand your exposure.

,

Author

,

Top 5 Risks for Airbnb Landlords

, Dan's Papers,

2015

You may have read in the news about attorneys who stole their clients' money, lost their license and went to jail. Yes, managing escrow money gets attorneys in trouble the most often. However, there are many other red flags that you should watch out for when selecting legal representation for your real estate transaction. Here is a list of the top five real estate attorney no-no's that go beyond theft, and which every client should be mindful of when seeking representation.

,

Author

,

Real Estate Attorney No-No's

, Dan's Papers,

2015

Real Estate Brokerage Law: Is AirBnB engaging in the unauthorized practice of real estate brokerage?

, New York Real Estate Journal

On September 26, 2014, H.R. 2600, Public Law No: 113-167 (hereinafter "The Act"), was enacted, which amends the Interstate Land Sales Full Disclosure Act (hereinafter "ILSFDA" a/k/a "ILSA") to exempt from certain registration and disclosure requirements the sale or lease of a condominium unit.

,

Author

,

Interstate Land Sales Full Disclosure Act to be Inapplicable to Condominiums

, The Suffolk Lawyer,

2014

In a real estate practice the act of notarizing documents is a matter of course for attorneys, paralegals and title closers alike. Often the stamps come out without even a first concern or a break for analysis because a real estate transaction is far too often undertaken while the professionals are on autopilot. Typically, a title closer will stamp documents, collect them and file them at the County Clerk's Office with minimal oversight and scant quality control measures being in place to avoid forgery or the like. The courts remind us, from time-to-time, that this is a bad idea. Even though a notary public is liable for misconduct, the plaintiff's recourse did not include their attor-neys' fees and costs in pursuing such recourse. Therefore, avoiding miscon-duct in the first instance is more prefer-able than recouping damages stem-ming from such misconduct retroac-tively. Without the availability to recover attorneys' fees and costs, a plaintiff will never be made whole by their lawsuit, no matter how spectacu-lar litigation counsel performs. As a result, practitioners need to keep a watchful eye on notary publics.

,

Author

,

Real Estate Transactions and Notary Public

, The Suffolk Lawyer,

2016

Top 10 Real Estate Laws of 2010

, Homes of the Hamptons

Here is a list of the top five real estate attorney no-no's that go beyond theft, and which every client should be mindful of when seeking representation.

,

Author

,

Top 5 Real Estate Attorney No-No's in New York

, Huffington Post,

2015

10 Secrets to a Happy Hamptons Summer Rental

, Dans Papers

New York's move should motivate the Erin Brokoviches of this world to start their lawsuits against companies involved in fracking based on the plethora of adverse health data exposed.

,

Author

,

New York to Ban Fracking Based on Adverse Health Data (Lawsuits Likely to Follow)

, Huffington Post,

2014

Landlords cannot sue a guarantor in a Summary Proceeding because there is "no relationship of landlord and tenant … [where guarantor] was not a primary or joint obligor but assumed a secondary liability which accrued only upon default by the principal." See Marburt Holding Corp. v. Picto Corp.,(1st Dept., 1958). Therefore, to enforce a guarantee, a landlord must pursue a Plenary Action against the guarantor following the conclusion of the Summary Proceeding. Nonetheless, landlords need not fret about the difficulty and cost incident to instituting a Plenary Action against a guarantor because landlords can proceed pursuant to CPLR §3213 and utilize the Doctrine of Collateral Estoppel in order to avoid the protracted litigation that is typical of a Plenary Action.

,

Author

,

Enforcing a Commercial Lease Against a Guarantor

, The Suffolk Lawyer,

2017

Surveying Agents on Dual Agency

, Homes of the Hamptons

At or about the time of contract execution in a residential transaction, the condition of the heating, cooling, plumbing and electrical systems coupled with that of the structural components becomes the foremost issue in the transaction and such conditions, when negative, typically give rise to contentious negotiations for adjustments to the initially accepted purchase price. In such, the home inspection not only offers lay purchasers ammunition for offsets, but when mismanaged the inspection can kill the deal completely. To save your deal while leveraging proper due diligence, it is important to understand these top five home inspection issues in residential real estate transactions.

,

Author

,

Top 5 Home Inspection Issues in Real Estate

, The Huffington Post,

2015

Homeowners Flood Insurance Affordability Act of 2014

, The Suffolk Lawyer

Now that 2015 is here, NYers should know the top changes from the past year in real estate laws that affect property oweners and tenants in our community. This is not a list about the best events from 2014, but, instead, a list that highlights the new legal landscape that you face in 2015. 

,

Author

,

Top 5 New Real Estate Laws Affecting NYers in 2015

, The Huffington Post,

2015

From due diligence to principled negotiations and more, learn how the leading Real Estate Brokers operate in luxury markets.

,

Author

,

Skills That Set Apart Luxury Real Estate Brokers In New York

, The Huffington Post,

2017

Dual Agency's Demise

, Homes of the Hamptons

The home inspection not only offers lay purchasers ammunition for offsets, but when mismanaged the inspection can kill the deal completely. To save your deal while leveraging proper due diligence, it is important to understand these top five home inspection issues in residential real estate transactions.

,

Author

,

Home Inspection Issues in Residential Real Estate Transactions

, Behind The Hedges,

2015

Fire Insurance Policy is Fired by Court of Appeals

, The Suffolk Lawyer

It's imperative to realize that the east end of Long Island is a massive place. It's over 30 miles from Westhampton to East Hampton on the south fork and not that much shorter on the north fork between Riverhead and Orient. As a result, the experience of summering on Shelter Island as opposed to staying in Southampton is drastically different. The fact is that each community on the east end has its own unique offering of features that are "fabulous" to some and that represent "shortcomings" to others.

,

Author

,

What Affluent Renters Consider Before Securing a High-End Summer Home in the Hamptons

, The Huffington Post,

2015

2017 is all about change. With a new Republican administration in the White House and a Republican Congress we will experience many changes in statutes, regulations and public policy throughout 2017, which will affect real estate transactions, litigation and our counsel to our clients related thereto. This special section in The Suffolk Lawyer delves into what is, to what will be in real estate law. We address client management, complex niche transactions, litigation incident to transactions, solutions to the foreclosure crisis and we even shed some light on the new administration as it relates to housing. In this edition Kenneth J. Landau, Esq. sets the tone by giving us a new take on the KISS Principle as it relates to real estate transactions in his article "Give Your Real Estate Clients (A) K.I.S.S." Then, the team of Jordan Fensterman, Esq., Howard Fensterman, Esq., and Andrew Kasman, Esq. provides instruction to the practitioner on the crossroads of health law and real estate in "Nursing Home Transactions." Thereafter, Dennis Valet, Esq. sheds some light on claims against real estate brokers that typically result from a case of buyer's remorse in "Caveat Emptor and Why You Shouldn't Sue That Real Estate Broker." Next, past Real Property Committee Chair Irwin Izen, Esq. educates the bar on a recently enacted statute that charges the New York Mortgage Agency to both create and administer the New York Community Restoration Fund in "More Help for Distressed Homeowners." Lastly, Sabine Franco, Esq. sheds some light on the nominated HUD Secretary, Ben Carson, in "Expectations for HUD." 

,

Special Section Editor

,

Real Property Special Edition- The Suffolk Lawyer 2017

, The Suffolk Lawyer,

2017

Show Me My Money

, Homes of Eastern Long Island

To save your deal while leveraging proper due diligence, it is important to understand these top five home inspection issues in residential real estate transactions.

,

Author

,

Top 5 Home Inspection Issues in Real Estate

, The Huffington Post,

2015

Mortgage Contingency Clause Needn't State Interest Rate

, The Suffolk Lawyer

To find a great summer rental, you must both understand and have the ability to articulate your subjective definition of "great."

,

Author

,

10 Questions to Ask Yourself About a Summer Rental

, Dan's Papers,

2015

Now that 2017 is here it is important to be aware of the changes in the law for our industry. This is not a list about the best events from 2016, but, instead, a list that highlights the new legal landscape that you face as real estate attorneys in 2017. Being familiar with these laws, regulations and opinions may help you to better address your client's goals and to make you money while helping you to avoid malpractice.

,

Author

,

Top 10 Real Estate Laws of 2016

, The Suffolk Lawyer,

2017

Show Me My Money

, Homes of the Hamptons

Commercial Opportunity

, Homes of the Hamptons

When your neighbor lists their house for sale, proceed with caution and see an attorney immediately if you are presented with an out of possession title affidavit or a boundary line agreement.

,

Author

,

Neighbor Warning: Don't Sign Out of Possession Title Affidavits

, Behind The Hedges,

2015

Top 13 Real Estate Laws of 2013

, The Suffolk Lawyer

Unfortunately, the term "shared" is such an inexact state of being and only through first deciphering how the driveway is actually owned can the mutual obligations for maintenance be precisely determined. To force your neighbor to share in the upkeep and maintenance of a driveway or, better yet, to force your neighbor to pay for the entirety of the driveway maintenance is a complex proposition.

,

Author

,

Neighbor Issues: Snow Removal, Repair and Maintenance on Shared Driveways

, The Huffington Post,

2015

Top 5 Legal concepts that can make or break a speculative development project. - Getting Financing- Structuring the Venture- Setting a Realistic Vision- Owning the Plans- Hiring the Contractor

,

Interviewee

,

Radio Interview with Andrew Lieb: Top 5 Legal Concepts that can make or break a speculative development real estate project

, 88.3FM Real Life with John Christopher,

2016

Commercial Opportunity

, Homes of Eastern Long Island

When your neighbors list their house for sale, proceed with caution and see an attorney immediately if you are presented with an out of possession title affidavit or a boundary line agreement.

,

Author

,

Neighbor Warning: Don't Sign Out of Possession Title Affidavits

, The Huffington Post,

2015

The Intersection of Pet Policies and Anti-Discrimination Laws in Real Estate

, American Bar Association

Not only can the offensive smell be stopped, but damages may be available to you as the neighbor who has had to endure the offensive smell throughout its existence. In fact, the law in New York is not so extreme that it requires odors to adversely impact your health in order for you to have rights. Instead, you have a claim so long as the odors are unpleasant and offensive. Odors that typically give rise to these types of disputes are caused by chemicals, farms, factories, restaurants and the like. To stop the smell, the claim that you should bring is called a private nuisance cause of action and to win on such a claim you will have to demonstrate that your enjoyment of life and property has been rendered objectively uncomfortable based upon unreasonable activities causing the smell.

,

Author

,

Neighbor Issues: You May Be Entitled to Damages for Your Neighbor's Noxious Odors

, The Huffington Post,

2015

Foreclosure litigation involves much more than simply enforcing a contract. Follow this top 10 checklist when representing private lenders to successfully navigate the nuances of foreclosure practice.

,

Author

,

Foreclosure Considerations When Representing Private Lenders

, The Suffolk Lawyer,

2017

Many homeowners on the East End rent out their property for various parts of the summer season in order to recoup their carrying costs on the property and to have an additional source of income. Some even rationalize their initial purchase of their vacation home by calling it an investment property, where they plan to designate a set period of time that the property will be used for investment purposes and another limited time where it's designated for pleasure. So when a friend asks to rent this vacation property, knowing of its availability, it may sound like a godsend: you can have an easy experience, avoid using a real estate broker, and save on brokerage fees while also helping out a friend who will love your property as you do. However, before letting your friend lease your property, you need to ask yourself: do I want to lose my friendship with this prospective tenant if the rental doesn't work out? If your answer to this question is that it's completely inapplicable to you because your plan is to simply allow your friend to live at your expense and you have no problem with the financial burden resulting from the lost income stream, you should nonetheless consider possible liabilities that your friend can cause you. Beyond the liabilities of town/village code violations for noise violations, parking violations, rental permit violations, and so on, there is property damage and don't forget feeling unappreciated when you are doing a good deed. Regardless, all landlords should ask themselves the following questions before just jumping to the conclusion that renting to a friend is a good idea:

,

Author

,

Top 10 Questions for Landlords to Ask Themselves Before Leasing to a Friend

, Dan's Papers,

2017

Help from HANFRA

, Homes of the Hamptons
In this issue of The Suffolk Lawyer, we not only focus on Real Property, but also focus on the business of profiting from real property with all of its associated risks and blue ocean opportunities. Regardless of your individual legal practice focus, knowing the basic pitfalls of real estate ownership is a necessary knowledgebase for every Suffolk County attorney. ,

Author

,

Profiting From Real Property

, The Suffolk Lawyer,

2015

Lease Contracts - Know Your Terms

, The Suffolk Lawyer

Now that the high season for rentals and occupancy is fast approaching, everyone on the East End should know the top changes from the past year in real estate laws that affect our community.

,

Author

,

New Real Estate Laws East Enders Must Know

, Dan's Papers,

2015

Negotiating is first and foremost about preparation.The following is the first half of a negotiating list that is your go to guide for your next real estate transaction. Whether you are buying or selling, renting or just contracting for a home improvement, you will need to negotiate the deal. To get ready, go over this list, tailor it to your situation and then practice, practice, practice with friends and family. Don't skimp on practice: any weakness in your negotiating game will be exploited by your counterpart. You must take control to successfully negotiate your next real estate deal. ,

Author

,

Top Tips For Strategically Negotiating Real Estate Deals (Part 1)

, Dan's Papers,

2017

Which Hampton is your Hampton?

, Homes of the Hamptons

2 hour CLE to attorneys covering top laws in real estate over the past year. 

,

Instructor

,

Top 10 Real Estate Laws of 2015

,

2016

Dog Eat Dog Apartment World

, The Suffolk Lawyer

Continuing Legal Education Seminar.

,

Presenter

,

Changes in Real Estate Laws in 2014

, Suffolk Academy of Law,

2015
Educational Background:
Indiana University Kelley School of Business in B.S.

,

2003

Indiana University, Bloomington, Master of Public Health(M.P.H.)

,

2004

Hofstra University School of Law

,

2007
Industry Groups
Business
Development
Entrepreneurship
Insurance Defense
Insurance Defense
Insurance Defense
Landlord
Property Management
REAL ESTATE BROKERAGE
Show More
Andrew M. Lieb:
Last Updated: 3/30/2021