« Back to Results
John A. Musacchio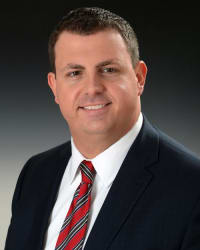 Attorney Profile
Top Rated Civil Litigation Attorney in Albany, NY
Phone: 518-452-1800
Fax: 518-452-6435
Selected To Rising Stars:
2015 - 2021
Practice Areas:
Civil Litigation: Plaintiff (20%),
Business/Corporate (20%),
Employment & Labor: Employer (20%),
Personal Injury - General: Plaintiff (20%),
Estate Planning & Probate (10%),
Real Estate: Consumer (10%)
Attorney Profile
John A. Musacchio is a Partner with The Towne Law Firm who represents both individuals and businesses in many diverse practice areas across New York State, Massachusetts, Pennsylvania and Vermont.
Individual Clients
Mr. Musacchio aids individuals with their estate planning needs, labor & employment matters, personal injury and product liability litigation, criminal and DWI defense, and real estate transactions.  Additionally, he proudly represents nurses in defense of their professional licenses.
Business Clients
Mr. Musacchio provides a wide range of services to businesses across many industries.  His understanding of the legal issues affecting day-to-day business operations, sources of potential liability, the employer/employee relationship, recordkeeping requirements, product liability issues, and discovery in litigation, enables him to assist his clients in managing risk and remaining compliant with relevant Federal and State laws and regulations.  With a focus on maximizing benefits to his clients, he has the ability to draft transactional documents, facilitate finance agreements, handle employment/human resource management issues, guide clients through commercial real estate transactions, and defend the business if litigation arises.
Mr. Musacchio joined The Towne Law Firm, P.C. after practicing with the litigation team at another prominent Capital District law firm, where he performed trial work in both New York State and Federal Courts.  He has also previously practiced with a large, national law firm engaged in complex corporate litigation and the defense of corporations against anti-trust investigations by the United States Department of Justice.
Mr. Musacchio is honored to serve on the New York State Bar Association Committee on Disability Rights.  He also serves on the Board of Directors for the Italian American Bar Association and as Co-Chair of the New York State Trial Lawyers Association Young Lawyers Committee, Capital Region division.  An active member of the local community, he also sings with and serves as President of the Mendelssohn Club of Albany, a 60-member male choir and the oldest continuously active performing arts group in the Capital Region.
About John Musacchio
Admitted: 2009, New York
Professional Webpage: http://www.townelaw.com/about-us/john-a-musacchio/
Honors/Awards:
10.0 rating 

,

Avvo 10.0 rating

, Avvo.com,

2020

10.0 "Superb" rating

, Avvo.com,

2019

10.0 "Superb" rating

, Avvo.com,

2018

10.0 "Superb" rating

, Avvo.com,

2017

10.0  "Superb" Avvo Rating, gaining the distinction of "Top Attorney - Litigation"

, Avvo.com,

2016

10.0  "Superb" Avvo Rating, gaining the distinction of "Top Attorney - Medical Malpractice"

, Avvo.com,

2015

10.0  "Superb" Avvo Rating, gaining the distinction of "Top Attorney - Medical Malpractice"

, Avvo.com,

2014
Bar/Professional Activity:
Committee Member - Committee on Character and Fitness, State of New York Supreme Court Appellate Division Third Judicial Department, 2017-Present

,

2020

HR Specialist Employment Law Newsletter Advisory Board, 2019-present

,

2020

Secretary - Capital District Italian American Bar Association, 2017 - present

,

2020

Member - Capital District Trial Lawyers Association, 2013 - present

,

2020

Member, Society for Human Resource Management (SHRM)

,

2020

National Association of Dealer Counsel, 2017-present

,

2020

Member - New York State Academy of Trial Lawyers, 2016 - present

,

2020

Committee Member - Committee on Disability Rights, New York State Bar Association, 2014 - 2017

,

2017

Board of Directors - Capital District Italian American Bar Association, 2014 - 2017

,

2017

Co-Chair - New York State Trial Lawyers Association Young Lawyers Committee, Capital Region, 2014 - 2017

,

2017

Committee Member - New York State Trial Lawyers Association Young Lawyers Committee, Capital Region, 2013

,

2014

Member - New York State Bar Association, 2009 - present

,

2020

Member - Saratoga County Bar Association, 2015 - present

Member - American Bar Association, 2009 - present

Member - Albany County Bar Association, 2013 - 2017

Member - Northern District of New York Federal Court Bar Association, 2010 - 2015
Pro bono/Community Service:
Pro bono representation of a not-for-profit charitable organization in connection with meeting corporate filing requirements and purchase of two (2) real properties

,

2019

Pro bono representation of not-for-profit charitable organization aimed at providing financial and residential support to unwed teen parents 

,

2020

Board of Directors and Past President, Mendelssohn Club of Albany, 501(c)(3) charitable organization

,

2019

Provided pro bono representation at Unemployment Insurance Appeal Board hearings, 2014

Organized multiple shipments to Fajardo, Puerto Rico to provide disaster relief and humanitarian aid through my firm, Towne, Ryan & Partners, P.C., October - December 2017.

,

2017

Board of Directors - The Mendelssohn Club of Albany, male chorus, 2011 - 2014

President, The Mendelssohn Club of Albany, male chorus, 2016 - present

Vice President, The Mendelssohn Club of Albany, male chorus, 2014 - 2016
Scholarly Lectures/Writings:
Panelist and presenter for the Career and Professional Development Center at Albany Law School.

,

Presenter

,

Career Connections - Pathways to Success

, Albany Law School,

Law Students

,

2020

Television appearance on The Schenectady Today Show with Ann Parillo, February 25, 2020

,

Television Guest

,

Schenectady Today Show with Ann Parillo, Feb. 25, 2020

, Schenectady Today Show ,

Local community

,

2020

Virtual presentation to business owners with patients and clients who may benefit from Medicaid and other social services 

,

Presenter

,

Medicaid Planning Techniques

, BNI,

Business Owners Specializing In Elder Care

,

2020

Virtual presentation regarding succession planning and other estate planning issues 

,

Presenter

,

Wills, Trusts, Estates, and Succession Planning

, BNI ,

Business Owners

,

2020

Article outlining HIPAA requirements applied to the nursing field and ways to follow HIPAA and avoid legal and licensure problems from the unauthorized use of patients' protected information.

,

Author

,

HIPAA Violations: A Great Way to Destroy Your Nursing Career

, American Nurses Association – New York Newsletter July 2019,

Nurses

,

2019

Third apperance on The Schenectady Today Show with Ann Parillo discusing a variety of legal issues that people commonly encounter

,

Television Guest

,

The Schenectady Today Show with Ann Parillo, August 6, 2019

, The Schenectady Today Show ,

2019

Sixth annual presentation as panelist at Albany Law School to more than forty (40) students regarding the legal practice, different careers in the law and business fields, job application and interviewing techniques and tips, and related discussions. 

,

Panelist

,

Career Panel, Albany Law School

, Capital District Italian American Bar Association,

Law Students

,

2019

Article discussing nurses losing their licenses and facing criminal charges for nursing mistakes.

,

Author

,

Criminal Charges for Medical Mistakes? A Tough Pill to Swallow

, American Nurses Association – New York Newsletter April 2019,

2019

Article discussing substnace use and protecting nursing licenses

,

Author

,

Substance Use, Drug Diversion, and Your Nursing License

, American Nurses Association – New York Newsletter January 2019,

Nurses

,

2019

Presented on a variety of estate planning devices, tequniques, and options to help ensure aging individuals' wishes are carred out as they age and after they pass away

,

Presenter

,

Estate Planning Techniques

, Bishop's Commons at St. Luke's Healthcare, Oswego, NY,

The Aging Population And Their Families

,

2019

Fourth apperance on The Schenectady Today Show with Ann Parillo discusing safety tips for homeowners and trick-or-treaters on Halloween, as well as estate planning ideas

,

Television Guest

,

The Schenectady Today Show with Ann Parillo, October 29, 2019

, The Schenectady Today Show ,

2019

Second appearance on The Schenectady Today Show with Ann Parillo discussing a variety of legal issues, including estate and Medicaid planning

,

Television Guest

,

The Schenectady Today Show with Ann Parillo, April 9, 2019

, The Schenectady Today Show ,

2019

Author

,

Social Media in Nursing: The Good and The Bad

, American Nurses Association – New York Newsletter May 2018,

2018

Presentation on the new and evolving laws surrounding marijuana in the workplace, as well as employers' drug testing rights and prohibitions throughout New York State, New York City, and other states

,

Presenter

,

Marijuna in the Workplace: Are Employers' Rights Going Up In Smoke?

, American Society of Safety Professionals,

Building, Construction, Manufacturing Industries

,

2019

Held a two-hour, free question and answer session to confidentially provide information, discuss legal areas of interest, and identify solutions to common problems.  

,

Presenter

,

Legal Q&A

, The Summit at Saratoga ,

Consumer Protection, Elder Law, Estate Planning

,

2019

Guest on The Schenectady Today Show with Ann Parillo television program, January 8, 2019, in which I discussed new laws and legal developments affecting access to health care, estate planning issues, New York's new sexual harassment laws, pro bono representation, and related topics

,

Television Show Guest

,

New Laws in 2019 - Estate Planning and Employment Law, January 8, 2019

, The Schenectady Today Show with Ann Parillo,

Asset Preservation, Business Law, Employment Law, Estate Planning

,

2019

October 2018 Issue of the American Nurses Association New York Nurse Newsletter, pp. 13-15

,

Author

,

How To Protect Your Nursing License in Multiple States

, American Nurses Association New York Newsletter,

Nurses

,

2018

Panelist for a five-member career panel held at Albany Law School on November 14, 2018, presented by the Capital Region Italian American Bar Association and the Italian American Law Student Association

,

Panelist

,

Career Panel

, Albany Law School,

Law Students

,

2018

Author

,

Sexual Harassment: The New Laws in New York

, American Nurses Association – New York August 2018 Newsletter,

2018

Co-Author

,

Sexual Harassment: The New Laws in New York

, Eastern New York Coalition of Automobile Retailers July Newsletter,

2018

Co-Author

,

Protect Your Dealership Against Sexual Harassment Claims

, Eastern New York Coalition of Automobile Retailers, January Newsletter,

2018

Presenter

,

Labor and Employment Law Update

, Eastern New York Coalition of Automobile Retailers, Managers' Breakfast, April 2018,

2018

Author

,

Patient's "Do Not Resuscitate" Tattoo Sparks Debate

, The Washington Nurse (republished from the ANA New York Nurse February Newsletter) (pages 32-33 of magazine, pages 36-37 of PDF),

2018

Author

,

How to Protect Your Nursing License in Mulitple States

, American Nurses Association New York Newsletter,

2018

Career panel held at Albany Law School; one of six panelists discussing career options, areas of practice and interviewing tips.  Specifically, I spoke about the practice from the viewpoint of a trial attorney representing Plaintiffs in a variety of areas, including medical malpractice, brain injury, products liability and personal injury matters.  I also discussed the importance of marketing a legal practice and offered tips and suggestions that young lawyers can employ to develop business.  Additionally, I highlighted the importance for trial attorneys to remain accessible to their clients on a 24/7 basis, which is an essential aspect of my practice.  The career panel also included a Federal Court judge, an Assistant Attorney General, a managing partner of a leading law firm, a private sector defense attorney and a public defender.  Hon. Victoria Graffeo of the New York State Court of Appeals gave opening and closing remarks. 

,

Panelist

,

Buonasera Consigliere: Career Panel and Networking Reception

,

Albany Law School, Greater Capital District Italian American Bar Association

,

2014

Panelist for the second annual career panel at Albany Law School presented by the Italian American Bar Association and Italian American Law Student Association; discussed topics including honesty in interviewing, areas of practice, the aspects of a busy civil practice and the importance of maintaining cordial relationships with fellow attorneys regardless of the adversarial nature of litigation. 

,

Panelist

,

Buonasera Consigliere, Parte Due: Career Panel and Networking Reception, Albany Law School, Greater Capital District Italian American Bar Association

,

2015

Presenter at NYSBA Torts CLE on the topic of Auto Insurance Claims and Coverage, Albany, New York

,

CLE Presenter

,

Intro to Civil Practice Skills: Torts and Insurance Law

, New York State Bar Association,

NYSBA

,

2015

Moderator for the third annual career panel at Albany Law School sponsored by the Capital Region Italian American Bar Association.  I led the discussion on a variety of topics with our six panelists aimed at helping students choose the right area(s) of practice and job setting, identifying proper interviewing techniques, and providing guidance to help young lawyers achieve success in their first jobs and throughout their careers. 

,

Moderator

,

Buonasera Avvocati: Career Panel and Networking Reception

, Albany Law School / Italian American Bar Association,

2016

New Rules for Wellness Programs, Overtime for Service Advisors, and Guns in the Workplace

,

Author

,

Labor & Employment Law Update

,

Labor & Employment Law

,

2017

Author

,

Protect Your Nursing License

, American Nurses Association - New York August 2017 Newsletter,

2017

Author

,

Controversial Health Care Directives: To Follow or Not To Follow?

, American Nurses Association - New York November 2017 Newsletter,

2017

Author

,

Patient's "Do Not Resuscitate" Tattoo Sparks Debate

, American Nurses Association - New York February 2018 Newsletter,

2018

Author

,

Legal Strategies to Protect Your Safety and Dignity

, The Summit at Saratoga Live Well, Age Well Blog,

2018

Panelist at class discussing best practices to strengthen a company's financial profile, support and assess growth, and remain legally compliant, July 17, 2018

,

Panelist

,

Albany Emerging Leaders

,

2018
Verdicts/Settlements:
Successfully defended multiple nurses in defense of charges against their professional licenses 

,

2020

Obtained successful settlement on behalf of child in father's will contest proceeding 

,

2020

Obtained $125,000.00 settlement (maximum of insurance coverage) for pedestrian struck by vehicle 

,

2020

Represented decedent's son in will contest proceeding and secured his position as a beneficiary to receive distribution from estate assets

,

2020

Successfully defended Trustees of trust in excess of $2.4 million who were wrongfully accused of misappropriating trust assets

,

2020

Successfully defended corporate client against complaint alleging race and disability discrimination and obtained a finding of "No Probable Cause" from NYS Division of Human Rights.

,

2020

Brought successful will contest proceeding, securing client's 20% interest in sister's estate

,

2019

Successfully defended campground against five (5) separate actions alleging discrimination

,

2019

Obtained settlement of $225,000.00 for client who suffered a fractured arm when she slipped and fell at a nail salon.

,

2018

Obtained a $170,000.00 settlement for repetitive stress injuries suffered by a client at the workplace

,

2014

Instrumental in securing a combined settlement of $207,500.00 in an auto / trucking collision matter

,

2014

Instrumental in bringing about a $450,000.00 settlement in a medical malpractice action for the contraindicated prescription of a medication which caused client's neurological damage

,

2016

Instrumental in securing a $160,000.00 medical malpractice settlement involving a misdiagnosis by emergency room physicians

,

2014

Instrumental in obtaining a $1,350,000.00 settlement in a medical and nursing malpractice action for failure to diagnose client's infection

,

2014

Instrumental in securing a $750,000.00 settlement for client's injuries which resulted from a failed spinal fusion procedure

,

2015

Instrumental in securing a $185,000.00 settlement where our client sustained serious injuries when the defendant driver ran a stop sign and struck client's car

,

2013

Instrumental in obtaining a $275,000.00 settlement for the wrongful death of a young man who was struck and killed by a car while he was walking on the shoulder of a road

,

2014

Aided in obtaining a $250,000.00 pre-suit settlement in a medical malpractice matter for injuries sustained by an elderly client which resulted from the Defendant Ophthalmologist's failure to diagnose her glaucoma

,

2015

Obtained full liability insurance policy limits of $100,000.00 (not including additional No Fault insurance and related benefits) for the wrongful death of an 89-year-old woman killed in an automobile collision

,

2018

Instrumental in bringing about a $625,000.00 settlement in a medical malpractice action when a physician failed to diagnose client's cancer

,

2013
Transactions:
Represented nurse in connection with application for RN license in light of prior criminal convictions 

,

2020

Coordinated restructuring and reclassification of not-for-profit organization's IRS designation in anticipation of sale of real property 

,

2020

Represented business client in stock sale and buyout for partner's exit; restructured ongoing business with $2mil + value 

,

2020

Represented client's interest as investor in approx. $700,000.00 real estate purchase with creation of land conservation easement

,

2020

Successfully defended client accused of unemployment insurance fraud, avoiding criminal prosecution 

,

2019

$3,000,000.00+ refinance and assignment of client's commercial mortgage

,

2019

Successfully defended of Licensed Practical Nurse (LPN) and Registered Nurse (RN) in connection with investigations by the NYS Office of the Professions

,

2019

Acquisition of homeless residential facility between charitable organizations with assets in excess of $1,000,000.00

,

2019

Defense of Licensed Practical Nurse (LPN) relative to an investigation by the NYS Office of Professional Licensure

,

2014

$1.8 million transaction involving client's purchase of ice arena

,

2018

Defense of Licensed Practical Nurses (LPNs) relative to investigations by the NYS Office of Professional Licensure

,

2016

Defense of Licensed Practical Nurses (LPNs) relative to investigations by the NYS Office of Professional Licensure

,

2015
Other Outstanding Achievements:
Appointed to HR Specialist Employment Law Newsletter Advisory Committee

,

2019

Appointed to the New York State Supreme Court, Appellate Division, Third Judicial Department's Committee on Character and Fitness for a five (5) year term beginning December 28, 2017.

,

2017
Educational Background:
Albany Law School, Juris Doctor

,

2008

Cornell University, School of Industrial and Labor Relations, Bachelor of Science

,

2005
Industry Groups
Animal Bites
Birth Defects
Brain Injury
Business Formation And Planning
Business Organizations
Construction Accidents
Contracts
Corporate
Criminal Defense
Delayed Or Incorrect Diagnosis
DWI Defense
Employment Law
Estate Administration
Estate Litigation
Estate Planning
Fiduciary Abuse
General Business Matters
Informed Consent
Labor Law
Land Use & Environmental Concerns
Legal Malpractice
Limited Liability Companies
Living Wills
Medical Malpractice
Motor Vehicle Collisions
Motorcycle Collisions
Nursing Licensure Defense
Partnership Law
Pedestrian Injuries
Personal Injury Law
Powers Of Attorney
Premises Liability
Professional Discipline
Professional Licensure
Real Estate Transactions - Corporate
Real Estate Transactions - Residential
Slip And Fall Injuries
Trip And Fall Injuries
Trucking Collisions
Trusts
UNIONS
Wage & Hour Laws
Wills
Wrongful Death
Show More
John A. Musacchio:
Last Updated: 3/18/2021