« Back to Results
Andrew G. Finkelstein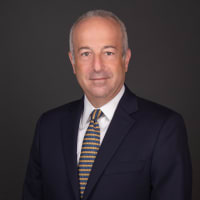 Attorney Profile
Top Rated Personal Injury Attorney in Newburgh, NY
Phone: 800-529-2676
Fax: 845-562-3492
Selected To Super Lawyers:
2010 - 2021
Practice Areas:
Personal Injury - General: Plaintiff
Attorney Profile
Attorney and managing partner of Finkelstein & Partners, LLP, Andrew G. Finkelstein has become a noted consumer activist through his representation of injured individuals against corporate wrongdoers and irresponsible parties. He has successfully handled dozens of multimillion-dollar cases by representing plaintiffs in wrongful death and catastrophic personal injury cases arising from defective drugs, dangerous consumer products, automobile, bus and motorcycle accidents, dog bites, fall down accidents, and aircraft crashes.
A frequent lecturer at Continuing Legal Education courses, Mr. Finkelstein has discussed topics, including "Science in the Courtroom," "Technology in the Courtroom," "Prosecution of a Pharmaceutical Case," "The Ethics of Online Advertising," and "Structured Settlements and the Personal Injury Settlement."
Mr. Finkelstein was honored by the American Association for Justice for his leadership participation in the program 9/11 Victim Compensation Fund, where he served as captain in a pro bono capacity through "Lawyers Care."
Practice Areas
100%

Personal Injury - General: Plaintiff
Focus Areas
Animal Bites, Motor Vehicle Accidents, Personal Injury - Plaintiff, Slip and Fall, Wrongful Death, Construction Accident, Brain Injury, Toxic Mold, Trucking Accidents, Premises Liability - Plaintiff
Selections


Super Lawyers: 2010 - 2021
Email Me
To: Andrew G. Finkelstein
Super Lawyers: Potential Client Inquiry
Articles about Andrew G. Finkelstein appearing in Super Lawyers
Additional Sources of Information About Andrew G. Finkelstein
About Andrew Finkelstein
Admitted: 1992, New York
Professional Webpage: http://www.lawampm.com/attorneys/andrew-finkelstein-personal...
Honors/Awards:
America's Top 100 Attorney Lifetime Achievement recognition is presented to select attorneys throughout the country. Less than .5% of all active attorneys in the United States will receive this honor. "Selection is not achieved based on a single accomplishment or a single great year of success, but rather on a lifetime of hard work, ethical stands, and community enriching accomplishments that are inspiring among the legal profession." –America's Top 100 Attorneys

,

Lifetime Achievement Recognition

, America's Top 100 Attorneys,

2017

2017 Champion of Justice

, Legal Services of the Hudson Valley,

2017

As a member of The RoundTable, Finkelstein is recognized as being among the top 100 civil plaintiff and criminal defense attorneys in the United States.    Finkelstein is a noted consumer activist representing injured individuals against corporate wrongdoers or irresponsible parties. He has litigated wrongful death and personal injury cases arising from defective drugs and products, automobile accidents, falls due to defective conditions, dog bites, bus accidents, motorcycle accidents, construction site accidents and air craft crashes. In addition to winning several awards for his outstanding career, Finkelstein has handled dozens of multi-million dollar cases.     As a member of The RoundTable, Finkelstein is recognized as being among the top 100 civil plaintiff and criminal defense attorneys in the United States.    Finkelstein is a noted consumer activist representing injured individuals against corporate wrongdoers or irresponsible parties. He has litigated wrongful death and personal injury cases arising from defective drugs and products, automobile accidents, falls due to defective conditions, dog bites, bus accidents, motorcycle accidents, construction site accidents and air craft crashes. In addition to winning several awards for his outstanding career, Finkelstein has handled dozens of multi-million dollar cases.   

,

RoundTable of the 100 Most Influential Trial Lawyers in America

, Trial Lawyer Magazine ,

2015

NYS Trial Lawyers Civil Justice Award

,

2006

Leadership Participation, American Association for Justice

NYS Trial Lawyers Presidents Award, 2002 - 2004
Bar/Professional Activity:
Panelist for International Franchise Professional Group Webinar, Business Interruption Claims Lecture,

2020

Business Interruption Claims Webinar - Speaker,

2020

May 2019: Managing Partner Andrew Finkelstein to Speak at New Jersey Association for Justice (NJAJ) Nursing Home Litigation CLE. Mr. Finkelstein will provide valuable insights to New Jersey nursing home and abuse and neglect attorneys regarding how to successfully navigate nursing home abuse and neglect cases.,

2019

April 2019:  Managing Partner Andrew Finkelstein to Speak at Massachusetts Academy of Trial Attorneys.  Mr. Finkelstein provided practice skills regarding jury selection and trial strategy on all types of personal in jury cases.,

2019

March 2019: Managing Partner Andrew Finkelstein to Join Panel at New York State Trial Lawyers Association's "Evidence to Win" CLE. This CLE is intended to teach attorneys the skills and techniques necessary to win even the most challenging cases. NYSTLA selected an all-star panel of top lawyers from around the country to contribute to this event.,

2019

April 2018: Managing Partner Andrew Finkelstein Panelist at the American Bar Association's National Workshop on the Advancement of Attorney Well-Being in the Law Firm Setting In conjunction with the ABA Standing Committee on Lawyers' Professional Liability Conference- This panel will address the pros and cons of ABS and non-lawyer ownership of law firms, and whether and how these will evolve in the future.,

2018

March 2018: The New York State Trial Lawyers Association (NYSTLA) appointed Managing Partner Andrew Finkelstein to lead a newly established Class Action Committee. A class action suit is a tool that enables attorneys to hold defendants accountable when many plaintiffs suffer similar harm and can be effective in preventing corporations from inflicting future harm. Unfortunately, New York's laws regarding class actions are weak compared to federal rules, and often present complications for consumers seeking justice. The Class Action Committee, led by Managing Partner Andrew Finkelstein, will seek to amend problematic New York State laws that (among other things) create statutory barriers and limit compensation for victims. "Andrew Finkelstein is a long-time NYSTLA member, serving on our Board of Directors, and the Managing Partner of Finkelstein & Partners, LLP. He is a noted consumer activist through his representation of injured individuals against corporate wrongdoers and irresponsible parties, and he will be a tireless advocate in this important new endeavor."- NYSTLA,

2018

March 2018: Managing Partner Andrew Finkelstein Panelist at the New York State Trial Lawyers Association's CLE Seminar: This seminar is designed to give New York State personal injury attorneys a better understanding of how to effectively use the rules of evidence in common cases, how to use Focus Groups to decide what evidence is most valuable, and how to navigate personal injury cases involving Uber drivers.,

2018

U.S. District Court Northern District of New York

Member, Orange County Bar Association

Federal District Court of New Jersey

Member, New York State Bar Association

Executive Committee Member, National Trial Lawyers Association

Member, Million Dollar Advocates Forum and the Multi-Million Dollar Advocates Forum

New York

U.S. District Court Southern District of New York

U.S. Supreme Court

U.S. District Court District of New Jersey

Member, Plaintiff Steering Committee, Ortho Evra Birth Control Patch New Jersey Coordinated Litigation

Member, New York State Trial Lawyers Association

Executive Board Member of New York State Trial Lawyers Association

U.S. District Court Eastern District of New York

U.S. District Court Western District of New York

Member, Trial Lawyers for Public Justice

Member, Executive Steering Committee, Hormone Replacement Therapy Multi District Litigation

Member, American Association for Justice

Executive Board Member of American Association for Justice

New Jersey
Pro bono/Community Service:
Mr. Finkelstein is active participant in his firm's public service campaign, Commit to Quit Texting and Driving.  His firm launched the campaign in 2011 with a radio campaign targeting the youngest drivers. Since then Andrew has spoken at many high schools in New York State, where he encourages teens to make the choice not to text and drive and to encourage their friends and families to do the same.  Most recently Mr. Finkelstein filmed a TV campaign in partnership with CBS6 in Albany to inform the public about the dangers of texting and driving.    

,

2011
Scholarly Lectures/Writings:
June 2017: New York State Trial Lawyers Association Selects Managing Partner Andrew Finkelstein to Lecture in 'Rideshare Insurance (Uber & Lyft), Perspectives on the New Law' Series, Designed to Help Lawyers Throughout New York State Navigate New Rideshare Laws – Uber, Lyft and other ridesharing companies were recently authorized to provide services starting July 1, 2017. This brings new issues for trial lawyers and Andrew Finkelstein will be teaching lawyers throughout New York State how to navigate the new laws. New York State Trial Lawyers Institute, the teaching arm of the New York State Trial Lawyers asked Mr. Finkelstein to teach lawyers throughout New York as he was actively involved in drafting and commenting on the authorizing legislation. Through the NYSTLA and Mr. Finkelstein's participation and discussion with key members of the NYS legislature, New Yorkers have the greatest protections in the Nations should they be involved in a crash while in or with a ridesharing vehicle. Mr. Finkelstein will be lecturing in Westchester, Newburgh, Buffalo, Rochester, Syracuse, Binghamton and Albany over the next several weeks.,

Lecturer

,

Rideshare Insurance (Uber & Lyft), Perspectives on the New Law

,

2017

Speaker, Commit to Quit Texting and Driving

Frequent Lecturer, Legal Education

Lecture, Science in the Courtroom

Lecture, Technology in the Courtroom

Lecture, Prosecution of a Pharmaceutical Case

Lecture, Prosecution of a Pharmaceutical Case

Lecture, Ethics of On-Line Advertising

Lecture, Structured Settlements and the Personal Injury Settlement

Newburgh, NY – On Monday, November 16, 2015 managing partner Andrew Finkelstein visited Newburgh Preparatory Charter High School to speak to students about the dangers of texting and driving. ,

Speaker

,

2015

Andrew presented at the Reptile Black Letter Law Seminar at the University of Baltimore's Merrick School of Business. Reptile Black Letter Law seminars are intended to provide plaintiff attorneys with the legal background and skills needed to prepare effective strategies for trials.

,

Lecture

,

Maryland Association of Justice

In 2009, Don Keenan and David Ball launched the Plaintiff's revolution known as the "Reptile." This revolution has garnered the attention of both the plaintiff and the defense bar for its game changing success.  Andrew was a panelist and presenter on Friday, 4/29, regarding strategies for prosecuting a personal injury case. Andrew presented regarding direct and cross examination and also sat on the ethics panel discussion.  The program was well received by the members of the bar.

,

Lecture

,

New Hampshire Associates of Justice

"Through the NYSTLA and Mr. Finkelstein's participation and discussion with key members of the NYS legislature, New Yorkers have the greatest protections in the Nations should they be involved in a crash while in or with a ridesharing vehicle.  Mr. Finkelstein will be lecturing in Westchester, Newburgh, Buffalo, Rochester, Syracuse, Binghamton and Albany over the next several weeks." Read more. ,

Lecturer

,

Preparing for Rideshare in New York

, New York State Trial Lawyers Association,

2017
Verdicts/Settlements:
$1,500,000 Settlement Against Pennsylvania Warehouse

,

2020

Golf Course Settles for $3,000,000 for Bad Design

,

2020

Failure to Monitor Post Delivery - $1,300,000 Settlement   Due to her high blood pressure and sickle cell anemia, our 33 year old pregnant client underwent an emergency caesarean section.  The baby was born healthy and without any complications.  Post-surgery our client was considered stable and transferred to a regular room in the hospital.  The next day she was found unresponsive and passed away.  Working with co-counsel, we were able to hold the surgeon accountable for failing to properly close the surgical site.  The case was handled by Managing Partner Andrew Finkelstein.

,

2019

Union Worker Received $1,750,000 Settlement   While on a road construction job site on Route 84 in Brewster, our 62 year old client, a union iron worker, was hit by a piece of iron that came loose while it was being lifted by a crane.  The crane crew improperly secured the iron and the load came loose during the hoist.  We successfully the owner of the property under Labor Law 240.  Fortunately our client was wearing his hard hat because the falling iron struck  and cracked his helmet.  The crack cause a significant cut requiring 12 stitches.  The blow to his head resulted in a traumatic brain injury causing problems with his concentration and memory.  He also injured his neck and required surgery.  After several years of litigation by Managing Partner Andrew Finkelstein & David Gross, the case was settled at mediation by Trial Attorney Sharon Scanlan for $1,750,000.   

,

2019

2,000,000 Wrongful Death of 81 Year Old Pedestrian   Walking through a parking lot should be a safe experience.   Drivers must look before they back up.  Unfortunately when a 72 year old driver got into her parked car after shopping at a shopping plaza in New Hyde Park in Nassau County, she put her car in reverse and just backed up without looking.  Walking in the middle of the parking lot was our client.   The driver did not know what she hit and just kept on going in reverse dragging our client 15 feet.  Unfortunately he succumbed to his injuries at the scene and was never able to say goodbye to his wife, three children and eleven grandchildren.  The insurance company argued New York wrongful death law only provides for loss-wages and since he was retired they were not going to offer much.  We were able to show the loss of guidance the patriarch of the family provided to everyone.  Eventually, the case was settled just before trial for $2,000,000.  The case was handled by Managing Partner Andrew Finkelstein, Managing Attorney Elyssa Fried and Trial Attorney Sharon Scanlon.

,

2019

$1,425,000 Failure To Diagnose Cancer   After feeling a lump on her breast, our client went straight to her gynecologist.  A sonogram was performed and our client was told "it was nothing" and to come back in 2  years.  Feeling the lump getting larger and becoming more sensitive, our client returned 6 months later to the gynecologist who had another sonogram performed.  Again, our client was told "it was nothing", but referred her to a specialist.  The specialist performed a biopsy and discovered our client had stage 2 breast cancer.  Wondering if her gynecologist missed the cancer at her first exam she called Jacoby & Meyers,  Working with experts and co-counsel, it was found the cancer should have been found earlier.  As a result of the delay, any non-surgical treatment options were no longer an option.  The case was handled by Managing Partner Andrew Finkelstein.

,

2019

$1,250,000 Wrongful Death Settlement   New York has a Wrongful Death Law that is the worst in the country.  The law does not recognize the grief and sorrow a family member goes through when their loved one is unexpectedly killed by a negligent party.  Technically, the only recoverable "damages" available to compensate the family are the loss of services the deceased person provided.  This law is particularly cruel when the wrongful death is to a child or a retired person.  That did not stop our lawyers for pursuing a wrongful death case for the mom of a high school student who was killed when he was a passenger in a driver's education car when the instructor was not paying attention and the fellow student entered an intersection in front of a tractor trailer.  While we were unable to prove any conscious pain and suffering, we were prepared to let a jury determine what loss our client's mom suffered.  Ultimately the insurance companies involved agreed to a total settlement of $1, 250,000.  While money can never replace a loved one, given New York laws limitations, this was one of the largest recoveries for a wrongful death case of a teenager.  The case was handled by Managing Partner Andrew Finkelstein.

,

2019

$6.8 Million Verdict Awarded After I-84 Truck Crash

,

2019

Insurance Company Pays $5.7 Million

,

2019

$1,036,000 Settlement Following Birth Injury

,

2019

$8,323,000 Settlement- Birth Medical Malpractice Causes Cerebral Palsy

,

2018

Failure To Treat Acute Asthma Timely - $3,250,000 Settlement

,

2018

$9,250,000 Settlement for Corporation Failing to Have a Distracted Driving Policy

,

2018

Forklift Operator Ignores Dangers - $2,500,000 Settlement

,

2017

Drowsy Driving By Group Home Driver – Catastrophic Injuries - $3,500,000 Settlement

,

2017

$9,250,000 Settlement for Corporation Failing to Have a Distracted Driving Policy

,

2017

$1,625,000 Settlement - Fall down at Train Station

,

2017

$2,250,000 Million Dollar Settlement Nursing Home/Food Services Fatal Error

,

2016

$12,750,000 Million Dollar Settlement Workplace Injury

,

2016

$2 Million For Injuries Caused By A Defective Guardrail

$4.5 Million Dollars For Significant Injuries In A Truck Accident

$2.5 Million In Damages In A Defective Products Case

$3.5 Million Dollars For Injuries Sustained In A Car Accident

$2.25 Million Dollars For Injuries Suffered As A Result Of A Defective Seat Belt

$5.5 Million Dollars For Catastrophic Injuries Resulting From A Car Accident

$1,800,000 Million Dollar Settlement, Construction Worker Injured on the Job

,

2016

$1,150,000 Settlement - Distracted Driver in Supermarket Parking Lot Held Accountable for Hitting Shopper,

2017

$9 Million Dollar Recovery For Catastrophic Injuries From A Construction Accident

$3.45 Million Dollars For Injuries Sustained In A Pedestrian Knockdown
Educational Background:
Brooklyn Law School, J.D.

Syracuse University, B.S.

,

1987
Show More
Andrew G. Finkelstein:
Last Updated: 5/21/2021