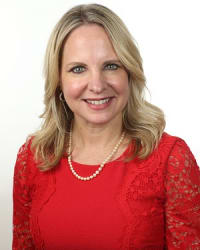 Cruser, Mitchell, Novitz, Sanchez, Gaston & Zimet, LLP
Practice Areas: Civil litigation, Civil rights, Personal injury
Licensed in New York since: 1997
Education: Quinnipiac University School of Law

Selected to Super Lawyers: 2012 - 2022
Details
Rondiene E. Novitz is the managing partner of Cruser, Mitchell, Novitz, Sanchez, Gaston & Zimet, LLP in New York. Ms. Novitz is a cum laude graduate of the Quinnipiac University School of Law. She handles professional and general liability cases often involving serious injuries or allegations of sexual harassment, pregnancy discrimination, racial discrimination and First Amendment violations. Among the clients she represents are Long Island school districts, night clubs, restaurants, roller-skating rinks and other businesses through their insurance carriers. Ms. Novitz specializes in civil tort litigation and represents individuals, corporations and insurance companies in federal and state courts. She also has extensive experience handling general, premises liability and automobile actions. She has tried and arbitrated cases throughout New York on a variety of legal issues.
Ms. Novitz's prior experience as Trial Counsel with a Plaintiff's firm gives her an edge on her adversary having handled cases from their perspective. She is known for her ability to think outside the box and provide effective results. Her accomplishments have led many carrier's insureds to retain her as general counsel.
First Admitted: 1996, New Jersey
Professional Webpage: https://cmlawfirm.com/attorney/rondiene-e-novitz/
Verdicts/Settlements:
Shultz v. Port Jefferson Union Free School District, June, 2010 (Division found for Respondent in this trial before the New York State Division of Human Rights. Petitioner claimed he was terminated due to a disability. The school district maintained his position became obsolete.)  
Monahan v. Shoreham Wading River Central School District, April, 2010 (Defense Verdict in a case venued in Federal Court, Eastern District. Plaintiff, a special education teacher, brought suit under Title VII claiming she was terminated from a Long Island School District as a result of her gender and pregnancy. The Plaintiff had received positive evaluations the first two years of teaching at the District and then once she became pregnant she received a negative evaluation leading to her termination. The School District denied knowledge of Plaintiff's pregnancy at the time of her negative evaluation and stated her termination was based on her poor performance.)  
Duck v. Port Jefferson Union Free School District, December, 2009 (Defense verdict in a Civil Rights action in the Federal Court, Eastern District. Plaintiff, a 61 year old woman claimed violations of the Age Discrimination Employment Act (ADEA), Title VII gender discrimination, The Equal Protection Clause of the 14th Amendment and gender and age discrimination under New York State Law after Defendants School District and Superintendant failed to hire Plaintiff for a coaching position after a 31 year tenure at the District. Plaintiff requested back pay, liquidated damages, punitive damages, emotional distress damages and over $165,000 in legal fees.)  
Natalie Solomon v. Action Art League, Supreme Court, New York County, July 14, 2014. Defense verdict in NY State Supreme Court in a case involving a woman attending the Figment Interactive Art Festival who suffered a fractured hip & wrist when she fell 15 feet from an exhibit. Plaintiff argued the Art League was responsible for her injuries for failing to properly secure the art & allowing it to be situated in a manner not originally contemplated. Defendants argued Plaintiff assumed the risk by climbing on the exhibit. The jury found no liability on the defendants and did not even reach the question as to whether Plaintiff assumed the risk.
Lisbona v. Guidice, et al., May, 2009 (Defense verdict in a motor vehicle accident case. Plaintiff, claimed catastrophic injuries including horizontal diplopia requiring several surgeries, dental injuries, headaches and herniated discs. The total claimed medical damages were in excess of $200,000. Our client, a limousine driver, struck Plaintiff's vehicle in the rear while it was disabled on the John F. Kennedy Expressway in Queens, New York. Our client maintained Plaintiff did not have his hazards on at the time of the accident.)
Justin Shehab v. Michael Powers, Cox Enterprises and Cox Media Group, Supreme Court, Nassau County, October 23, 2014. Defense verdict in a motor vehicle accident case, defending Cox Radio and WBAB. The WBAB van driver was accused of pulling the vehicle off the road, suddenly and unexpectedly stopping without cause, 600 feet from the nearest intersection. Plaintiff, represented by the law firm Torgan, Cooper & Aaron, put up nine witnesses, including their expert, Robert Genna, Director of the Suffolk County Crime Laboratory. The jury deliberated just one hour and found that the WBAB driver was not negligent. Plaintiff suffered extensive injuries, including a fractured femur requiring surgery and a fractured wrist that required several surgeries and which developed necrosis. The demand was $2,000,000. No offer was ever made.
Honors/Awards:
Rondiene L. Novitz was selected as one of the Top Women in Law for 2016, as chosen by Judge A. Gail Prudenti, former Chief Administrative Judge of the Courts of New York State. Honorees are recognized as legal professionals that are making a difference for children and families on Long Island.

,

NY Top Women in Law

,

2016
Selections
Super Lawyers: 2012 - 2022
Additional sources of information about Rondiene E. Novitz
Attorney resources for Rondiene E. Novitz