Chet B. Waldman
Top rated Consumer Law attorney in New York, New York
Wolf Popper LLP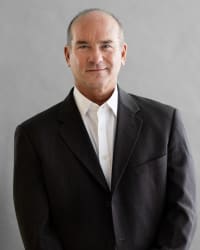 Wolf Popper LLP
Practice Areas: Consumer Law, Health Care, Securities Litigation; view more
Licensed in New York since: 1986
Education: Boston University School of Law

Selected to Super Lawyers: 2009 - 2023

Free Consultation
Wolf Popper LLP
845 3rd Avenue
New York, NY 10022-6601
Visit website
Details
Chet B. Waldman is a partner at Wolf Popper LLP in New York, New York. Mr. Waldman has over 35 years of experience and represents clients in New York City and the surrounding areas. He focuses his practice on consumer protection and securities litigation, but has significant experience with antitrust litigation, corporate transactional matters, derivative litigation and health care litigation. 
Over the years, Mr. Waldman has established himself as a knowledgeable and experienced attorney with a commitment to providing high quality service to his clients. He regularly lectures at financial industry events and is an active member of the New York City Bar Association, serving on the Inter-American Affairs Committee. He has also served on the association's Mergers, Acquisitions & Corporate Control Contests Committee and Securities Litigation Committee.
Earlier in his legal career, Mr. Waldman practiced antitrust litigation at another private New York law firm. He joined Wolf Popper LLP in 1988, becoming a partner in 1995. He is currently a member of the firm's executive committee. During his time with the firm, he has been involved in many significant cases.
Born and raised in the Bronx, New York, Mr. Waldman received a bachelor's degree from Cornell University and earned his law degree from Boston University School of Law. While attending law school, he belonged to the American Journal of Law & Medicine. 
Mr. Waldman holds a license to practice law before the state courts of New York. He is also qualified to appear before the U.S. District Court for the Eastern and Southern Districts of New York and the U.S. Court of Appeals for the 1st, 2nd and 8th Circuits.
Practice areas
Consumer Law, Health Care, Securities Litigation, International
Focus areas
Consumer Protection, Health & Health Care Law
30% Consumer Law

30% Health Care

30% Securities Litigation

10% International
First Admitted: 1986, New York
Professional Webpage: https://www.wolfpopper.com/team/chet-waldman
Honors/Awards:
,

Top-rated Securities Litigation Attorney, Super Lawyers (New York-Metro Edition)

,

Top-rated Securities Litigation Attorney, Super Lawyers (New York-Metro Edition), 2009-2020

,

Super Lawyers (New York - Metro Edition) in consumer law

,

Super Lawyers (New York - Metro Edition) in consumer law, 2021-2022  
Verdicts/Settlements:
In re JWP Inc. Securities Litigation, 928 F. Supp. 1239 (S.D.N.Y. 1996)

Edwards v. McDermott MTD, 2021 WL 1421603 (Apr. 14, 2021)

Zuckerman v. FoxMeyer Health Corp., 4 F. Supp.2d 618 (N.D. Tex. 1998)

In re Loewen Group Inc. Sec. Litig., No. 98-6740, 2004 WL 1853137 (E.D. Pa. Aug. 18, 2004)

In re Employee Solutions Sec. Litig., [1998 Transfer Binder] Fed. Sec. L. Rep. (CCH) 90,293 (D. Ariz. Sept. 22, 1998)

In re WebSecure, Inc. Sec. Litig., 182 F.R.D. 364 (D. Mass. 1998); Nager v. WebSecure, Inc., [1998 Supp. Transfer Binder] Fed. Sec. L. Rep. (CCH) 90,111 (D. Mass. Nov. 26, 1997)

In re Sunbeam Securities Litigation, 89 F. Supp. 2d 1326 (S.D. Fla. 1999)

In re Mutual Funds Investment Litigation, 478 F. Supp. 2d 833 (D. Md. Feb. 2007); In re Mutual Funds Investment Litigation, 384 F. Supp. 2d 845 (D. Md. 2005)

In re Coordinated Title Insurance Cases, 784 N.Y.S.2d 919 (Sup. Ct. Nassau Co. 2004)

Ehrenhaus v. Baker (Wachovia/Wells Fargo), 717 S.E.2d 9, 2011 N.C. App. LEXIS 2161 (N.C. App. Oct. 4, 2011), appeal dism'd, review den'd, 2012 N.C. LEXIS 1099 (N.C. Dec. 12, 2012)

Corr. Officers' Benevolent Ass'n of the City of N.Y. v. Express Scripts (In re Express Scripts), 522 F. Supp. 2d 1132 (E.D. Mo. 2007)

Middlesex Retirement System v. Quest Software, Inc., 527 F.Supp.2d 1164 (C.D. Cal. 2007)

In re Netsmart Technologies, Inc. Shareholders Litigation, 924 A.2d 171 (Del. Ch. 2007)

Watts v. Jackson Hewitt Tax Serv., 579 F. Supp. 2d 334 (E.D.N.Y. 2008)

Anwar v. Fairfield Greenwich, Ltd., 09 Civ. 0118 (VM), 2010 U.S. Dist. LEXIS 86716 (S.D.N.Y. Aug. 18, 2010); Anwar v. Fairfield Greenwich, Ltd., 09 Civ. 0118 (VM), 2010 U.S. Dist. LEXIS 78425 (S.D.N.Y. Jul. 29, 2010)

In re Cornerstone Therapeutics Inc. Stockholder Litig., C.A. No. 8922-VCG, 2014 Del. Ch. LEXIS 170 (Del. Ch. Sept. 10, 2014), rev'd sub nom., In re Cornerstone Therapeutics Inc. S'holder Litig., 115 A.3d 1173 (Del. 2015)

Semon v. Swenson, 2013 U.S. Dist. LEXIS 39061 (D. VT. Mar. 21, 2013)

Flynn v. Sientra, Inc., 2016 U.S. Dist. LEXIS 83409 (C.D. Cal. June 9, 2016)

MAZ Partners LP v. First Choice Healthcare Sols., Inc., Case No.: 6:19-cv-619-Orl-4OLRM, 2020 U.S. Dist. LEXIS 38799 (M.D. Fl. Feb. 14, 2020)

MAZ Partners LP v. Shear (In re PHC, Inc. S'holder Litig.), Nos. 17-1821, 17-1904, 2018 U.S. App. LEXIS 18035 (1st Cir. July 2, 2018), cert. denied, 139 S. Ct. 489 (2018); MAZ Partners LP v. PHC, Inc. (In re PHC S'holder Litig.), 762 F.3d 138 (1st Cir. 2014); MAZ Partners LP v. Shear, 2017 U.S. Dist. LEXIS 108678 (D. Mass. July 13, 2017); MAZ Partners LP v. Shear, 2016 WL 4574640 (D. Mass. Sept. 1, 2016); In re PHC, Inc. S'holder Litig., 2012 U.S. Dist. LEXIS 44616 (D. Mass. Mar. 30, 2012)

Pub. Empls. Ret. Sys. of Miss. v. TreeHouse Foods, Inc., Case No. 16-cv-10632, 2020 U.S. Dist. LEXIS 32586 (N.D. Ill. Feb 26, 2020)

Bozarth v. Envision Healthcare Corp., 2020 U.S. Dist. LEXIS 117294 (C.D. Cal, June 30, 2020)

Lipman v. GPB Capital Holdings, LLC, C.A. No. 2020-0054-SG, 2020 WL 6778781 Del. Ch. (Dec. 3, 2020)
Bar/Professional Activity:
Member, New York City Bar Bar Association's Inter-American Affairs Committee

Member, Securities Litigation Committee and the Mergers & Acquisition Committee, New York City Bar Association

U.S. District Courts for the Southern and Eastern Districts of New York

U.S. Court of Appeals for the First, Second and Eighth Circuits

New York
Educational Background:
Cornell University, A.B., 1982

Boston University School of Law (J.D., 1985)
Scholarly Lectures/Writings:
Gordon Gekko Lives:  The Galleon Insider Trading Scandal, Inter-American Bar Association, Isla Margarita, Venezuela, June 6, 2012, and NCPERS Conference, New York, NY, May 7, 2012,

Keynote

,

Gordon Gekko Lives:  The Galleon Insider Trading Scandal

,

2012

U.S. Class Actions: What Are They And Why Are They Necessary? Mexico Investors Forum, Mexico City, Mexico, Nov. 12, 2012,

Keynote

,

U.S. Class Actions: What Are They And Why Are They Necessary?

,

2012

Defending Your Defined Benefit: Capital Stewardship, NCPERS 2013 Annual Conference and Exhibition, Honolulu, HI, May 19, 2013,

Keynote

,

Defending Your Defined Benefit: Capital Stewardship

,

2013

More Bad Corporate Behavior - What's a Fiduciary to do? IPPFA, Lake Geneva, WI,Oct. 2, 2013,

Keynote

,

More Bad Corporate Behavior - What's a Fiduciary to do?

,

2013

The Long and Winding Saga of the Wyly Brothers, NCPERS Annual Conference, New Orleans, LA, Oct. 27, 2014,

Keynote

,

The Long and Winding Saga of the Wyly Brothers

,

2014

Today's Real Wolves of Wall Street: The SAC Capital Advisors Insider Trading Scandal, IABA Conference, San Juan, PR, June 26, 2014, and NCPERS, Chicago, IL, April 29, 2014,

Keynote

,

Today's Real Wolves of Wall Street: The SAC Capital Advisors Insider Trading Scandal,

,

Investment, Institutional Investors, Pensions

,

2014

Case Study on Lessons Learned from the Petrobras Bribery Scandal, Plan Sponsor Educational Institute, Jan. 18, 2018,

Keynote

,

Case Study on Lessons Learned from the Petrobras Bribery Scandal

,

2018

How The Global Financial System Helps The World's Rich Get Richer, KORIED Global Summit, Coral Gables, FL, July 12, 2018,

Keynote

,

How The Global Financial System Helps The World's Rich Get Richer

,

2018

10 Years After the Financial Crisis: Where Do Shareholder Rights Stand?, 12th Annual PAPERS Fall Workshop, Philadelphia, PA, Nov. 27, 2018,

Keynote

,

10 Years After the Financial Crisis: Where Do Shareholder Rights Stand?

,

2018

10 Years After the Financial Crisis, National Association of Police Organizations, Las Vegas, NV, Feb. 5, 2019; and KORIED Plan Sponsor Educational Institute, Key West, FL, Jan. 16, 2019,

Keynote

,

10 Years After the Financial Crisis

,

2019

Co-author, "Managing Class Actions" in the American Bar Association's newly issued Guide for In-House Counsel: Practical Resource to Cutting-Edge Issues, March 2019

,

Co-author

,

Managing Class Actions

,

2019

Class Actions in Latin America and Their Interaction with the U.S. Market, Hispanic National Bar Association, October 2021,

Panelist

,

Class Actions in Latin America and Their Interaction with the U.S. Market

,

2021

How the Global Financial System Helps the World's Rich Get Richer: Part 2 - The Pandora Papers, KORIED Plan Sponsor Educational Institute, Key West, FL, January 21, 2022;,

Keynote

,

How the Global Financial System Helps the World's Rich Get Richer: Part 2 - The Pandora Papers

,

2022

Surprise Healthcare Bill Regulatory and Litigation Developments, NCPERS Public Safety Conference, Nashville, TN, Monday October 24, 2022,

Keynote

,

Surprise Healthcare Bill Regulatory and Litigation Developments

,

2022

The Case for and Against Shareholders Litigating ESG Issues, NCPERS, Washington, D.C., May 25, 2022;,

Panelist

,

The Case for and Against Shareholders Litigating ESG Issues

,

2022

Surprise Healthcare Bill Regulatory and Litigation Developments, Koried Plan Sponsor Educational Institute, January 18, 2023 / Opal Group Investment Education Symposium In Conjunction with the Louisiana Trustee Education Council (LATEC), New Orleans, LA, February 16, 2023 / 14th Annual GAPPT Conference, Buford, GA, March 21, 2023 / IPPFA Illinois Pension Conference, Galena, IL, May 10, 2023,

Keynote

,

Surprise Healthcare Bill Regulatory and Litigation Developments

,

2023
Office location for Chet B. Waldman
845 3rd Avenue
New York, NY 10022-6601
Phone: (212) 451-9624
Selections
Super Lawyers: 2009 - 2023
Additional sources of information about Chet B. Waldman
Attorney resources for Chet B. Waldman