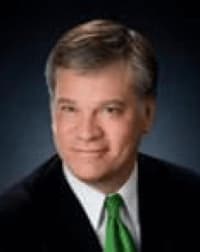 Ernstrom & Dreste, LLP
Practice Areas: Construction litigation, Alternative dispute resolution, Civil litigation
Licensed in New York since: 1991
Education: Albany Law School

Selected to Super Lawyers: 2013 - 2023
Details
Kevin F. Peartree, Partner, represents clients in all areas relating to the construction industry, contract law and suretyship.  He handles construction litigation, counseling and contract negotiation for contractors, design-builders, construction managers, specialty contractors and sureties.
Mr. Peartree has been very active in the Associated General Contractors of America ("AGC") and has served as outside counsel for the Contract Documents Committee.  He was a principal participant in the drafting of the new ConsensusDOCS standard form contract documents published in 2007 by a group more than 20 construction industry-related associations.  He was one of the principal drafters of ConsensusDOCS 300, Standard Form of Tri-Party Agreement for Collaborative Project Delivery, an agreement signed by owner, designer and constructor promoting the integration of efforts and lean construction principles.  Mr. Peartree was involved in the drafting of the 1999 edition of the AGC design-build standard form contract documents as well as the revision and drafting of the AGC's standard form owner-contractor agreements, joint venture agreement, owner's representative agreement and various other administrative forms. 
Mr. Peartree is the editor of the ConsensusDocs Contract Documents Handbook published in 2012 by Aspen Publishing with annual updates, for which he contributed serveal chapters.  Previously, Mr. Peartree co-edited the AGC Contract Documents published in 2003 by Aspen Publishing.  He has written for and given presentations around the country on the topics of risk management, contract documents, ConsensusDOCS, the AIA contracts, project delivery systems, design-build, insurance, surety topics, the  and the New York Lien Law.  He has spoken before a number of industry groups including the American Bar Association Forum on the Construction Industry, the International Risk Management Institute, The Associated General Contractors of America, the Design-Build Institute of America, the Construction Super Conference, and the Construction Specifications Institute.
First Admitted: 1991, New York
Professional Webpage: https://www.ernstromdreste.com/attorneys/peartree-kevin-f
Special Licenses/Certifications:
Court Admissions: New York
COURT ADMISSIONS: New York and U.S. District Court, Northern, Southern, Eastern and Western Districts of New York
COURT ADMISSIONS:  United States Court of Appeals for the Second Circuit
Other Outstanding Achievements:
Received Martindale.com AV Preeminent Rating 2016.
Bar/Professional Activity:
Associated General Contractors of America, Contract Documents Forum, Project Delivery and Risk Management Committees

American Bar Association (Member: Forum on the Construction Industry, Division 2 Contract Documents and Division 4 Project Delivery Systems)

Design Build Institute of America, Upstate New York Chapter, Member, Board of Directors
Pro bono/Community Service:
Member, Board of Directors, Design-Build Institute of America, Liberty Region, Upstate New York Chapter

,

2020

Naiades Oncology Rowing, Inc., Board of Directors, Member

,

2020

Member, Board of Directors, Builders Exchange of Rochester

,

2020

Member, Board of Trustees, Our Lady of Mercy School for Young Women

,

2020

Mercy Crew, Inc., Board of Directors, President, 2012-2013
Scholarly Lectures/Writings:
"Becoming the Master of Your Contracts Using the ConsensusDocs Master Subcontract Agreement"

,

Presenter

,

AGC of America 2020 National Convention, March 2020

,

Construction

,

2020

"Become the Master of Your Master Construction Subcontract Agreements", September 24, 2020

,

Presenter

,

ABA Forum on Construction Law, Webinar

,

Construction

,

2020

Coronavirus Impact on The Construction Industry - Construction Contracts, Insurance & Workers Compensation

,

Presenter

,

The Builders Exchange of Rochester

,

Construction

,

2020

Construction Law Update

,

Presenter

,

The Builders Exchange of Rochester

,

Construction

,

2020

2018 Construction Law Update, Builders Exchange of Rochester, NY, January 2018.

,

2018

"Design-Build Contract Tools", Design Cost Data, May-June 2018.

,

2018

"The 2017 ConsensusDocs Updates", Chapter 16, ConsensusDocs Contract Documents Handbook 2018 Cumulative Supplement, 2018.

,

2018

"The Subcontract Bucket Challenge", ROBEX Magazine, Spring 2018.

,

2018

"Procurement/Front-ends/Contracts", panelist, CSI Rochester/DBIA Upstate New York Chapter, January 2018.

,

2018

Future Construction Leaders Program;  Controlling Risk in Construction and Project Delivery Systems; Associated General Contractors of New York State, LLC, New York, May 2017.,

2017

Update on M/WBE Issues, SMACNA New York State Chapter, August 2017.

,

2017

"How Different Design-Build Contracts Impact Your Bottom-line, and a Comparison of New Design-Build Agreement from ConsensusDocs", AGC Webinar Conference, May 2017.

,

2017

M/WBE Requirements: Pitfalls & Best Practices, NECA Rochester Chapter, August 2017.

,

2017

AIA A201 – 2017, Prepare for the Risks and Challenges, Associated General Contractors of New York State Webinar, October 25, 2017.

,

2017

AIA A201 – 2017, Prepare for the Risks and Challenges, Associated General Contractors of New York State, September 26, 2017.

,

2017

"Additional Insured Agita", ROBEX magazine, Spring 2017.,

2017

2017 ConsensusDocs Updates – ConsensusDocs Handbook 2018 Supplement chapter, 2017.

,

2017

Instructor - Future Construction Leaders Program; Controlling Risk in Construction and Project Delivery Systems; Associated General Contractors of New York State, LLC, New York, May 18, 2016.

,

2016

"Which Standard Form Design-Build Contract is Right for You and Your Project", Design-Build Institute of America 2016 Design-Build Conference and Expo, Las Vegas, NV, November 2016.

,

2016

"Which Standard Form Design-Build Contract is Right for You and Your Project", Associated General Contractors of America BuildCon 2016, Atlanta, GA, October 2016.

,

2016

Contributor, ABA Forum on Construction Law, Construction Law Update: Case Law & Legislation Affecting the Construction Industry (2015-2016), New York State, 2016.,

2016

"Which Standard Form Design-Build Contract is Right for You and Your Project", 2016 Construction Super Conference, Las Vegas, NV, December 2016.

,

2016

"DBIA-AIA-ConsensusDocs-EJCDC: Which Standard Form Design-Build Contract is Right for You and Your Project?", Pennsylvania American Water Works Association 67th Annual Conference/DBIA Water Conference, April 2015.

,

2015

"DBIA-AIA-ConsensusDocs-EJCDC: Which Standard Form Design-Build Contract is Right for You and Your Project?", Pennsylvania American Water Works Association 67th Annual Conference/DBIA Water Conference, April 2015.

,

2015

"Controlling Risk in Construction and Construction Project Delivery Systems", Associated General Contractors of New York State, May 2015, Instructor.

,

2015

"DBIA – AIA – ConsensusDocs: Which Standard Form Design-Build Contract is Right for You and Your Project?", Design-Build Institute of America, Upstate New York Chapter, February 2014.

,

2014

"AIA Contracts", Lorman, April 2014. 

,

2014

"Contracts for Every Construction Project, Every Party and the Bottom Line", Lorman, July 2014.

,

2014

"Recent Case Law and Matters of Significance", Panel, Associated General Contractors of New York State Summer Meeting, 2014.

,

2014

"ConsensusDocs 298: Joint Venture Agreement Between Constructors for a Project", Chapter 11, ConsensusDocs Contract Documents Handbook 2014 Cumulative Supplement.  

,

2014

"Unit 3 – BIM Contract Negotiation and Risk Allocation", AGC of NYS BIM Education Program, Instructor, April 2013.

,

2013

"ConsensusDocs 300, Standard Form of Tri-Party Agreement for Collaborative Project Delivery", Chapter 4, ConsensusDocs Contract Documents Handbook, Aspen Publishers 2012.  

,

2012

"Private and Public Work – Design/Build in New York State, Associated General Contractors of New York State, March 2012, Panel Presenter.

,

2012

ConsensusDocs Contract Documents Handbook, Aspen Publishers, 2012, and annual supplements, Editor.

,

2012

"Safety and New York Labor Laws, AGC of NYS, Regional Presentation, March 2011.

,

2011

"Arranging the Team: Joint Ventures, Teaming Agreements and Federal Contracting", Surety Association of Syracuse, November 2011, Panel Presenter.

,

2011

"The ConsensusDocs 300 Standard Form of Agreement for Collaborative Project Delivery", Chapter 20, AGC Contract Documents Handbook 2010 Cumulative Supplement, Aspen Publishers.

,

2010

AGC Contract Documents Handbook, Aspen Publishing, Inc. 2003, and annual supplements 2003-2010, Co-editor.

,

2010

"AIA Contracts", Lorman, January 2009.

,

2009

"The ConsensusDocs 300 Standard Form of Agreement for Collaborative Project Delivery", The Construction Lawyer, Winter 2009. 

,

2009

"ConsensusDocs: Beyond AGC Documents", Chapter 18, AGC Contract Documents Handbook 2008 Cumulative Supplement, Aspen Publishers.

,

2008

"Construction Contracts", National Association of Surety Bond Producers, Risk Workshop, March 2008.

,

2008

"New Industry Contract Documents and Your Bottom Line", International Risk Management Institute, Spring, 2008. 

,

2008

"OK, Everyone Join Hands: The Brave New World of Collaborative Documents and Tri-Party Agreements", ABA Forum on the Construction Industry, September 2008. 

,

2008

"OK, Everyone Join Hands: The Brave New World of Collaborative Documents and Tri-Party Agreements", ABA Forum on the Construction Industry, September 2008. 

,

2008

"The Fundamentals of Construction Contracts", Lorman, February 2008.

,

2008

"Introducing ConsensusDocs 300 – The Industry's First Tri-Party Standard Contract", AGC of America, Inc., Webinar, May 2008. 

,

2008

"Risk Issues in ConsensusDocs and AIA A201", Associated General contractor of America, Surety Bonding and Risk Management meeting, February 2008.

,

2008

"Contract Documents – A Collaborative Approach", International Risk Management Institute 2007 Construction Risk Conference, October 2007.

,

2007

"ConsensusDocs: From Fragmentation to Collaboration", The Voice, Construction Users Roundtable, Fall 2007, Co-author.

,

2007

"AGC Document No. 299", Chapter 17, AGC Contract Documents Handbook, 2007 Supplement. 

,

2007

"The Fundamentals of Construction Contracts", Lorman, February 2007.

,

2007

"Introduction to AGC's Revised Agency Construction Management Documents", Construction Specifications Institute, Annual Convention, 2006. 

,

2006

"The Changing World of Construction Risk Management: Understand or Die", Associated General Contractors of America, Annual Convention, 2006. 

,

2006

"AGC Document No. 530", Chapter 16, AGC Contract Documents Handbook, 2006 Supplement. Co-author. 

,

2006

"Before You Sign on the Dotted Line", Master Builders of Iowa, 2006. 

,

2006

"AGC Document No. 810", Chapter 15, AGC Contract Documents Handbook, 2005 Supplement. 

,

2005

"The Risks of Design-Build", Design-Build Institute of America, Upstate New York Chapter, December 2004.

,

2004

"Solving the Project Delivery Dilemma", Master Builders of Iowa, 2004. 

,

2004

"Design-Build in New York", Lorman, May 2004.

,

2004

"Forms We Advocate When Representing the Design-Builder", Chapter 4, Construction Business Formbook, Aspen Publishers, Inc., 2004. Co-author. 

,

2004

"AGC Document No. 800", Chapter 14, AGC Contract Documents Handbook, 2004 Supplement. 

,

2004

"The Project Delivery Systems Dilemma" and "Defects in Performance", NBI Advanced Construction Law in New York, July 2003.

,

2003

"Managing the Risk of Construction in New York", Lorman, November 2003.

,

2003

"Managing Risk: The AGC Contract Documents Can Help", PACNY 6th Annual Environmental Remediation Conference, April 2002.

,

2002

"The Contractual Risk Issues of Design-Build", Design-Build Institute of America, Upstate New York Chapter, May 2002.  

,

2002

"Default Insurance Alternative Surety Approaches and the Pitfalls of Additional Insured Status," American Bar Association's Passing the Buck: Legal Limitations on Transferring Construction Risks, January 2002. 

,

2002

"The Winds of Change – Surety Innovations Take Flight at Dallas/Fort Worth Airport Project," Tips Fidelity and Surety Law Committee Newsletter, American Bar Association, Spring 2001. 

,

2001

"Restrictions on Allocation of Insurable Risks – Insurance Issues," Forum on the Construction Industry and Tips Fidelity and Surety Law Committee, American Bar Association, 2001. 

,

2001

"Default Insurance: What Is It and What Does It Mean for Contractors, Subcontractors, Owners and Sureties", National Bond Claims Association, October 2001, Panel Presenter. 

,

2001

"Design-Build and the New AGC Design-Build Documents," Aspen Construction Law Update, 2000, Co-author. 

,

2000

"Delay Claims", Lorman, August 2000.

,

2000

"AGC Revises Design-Build Contracts," Construction Risk Management, International Risk Management Institute, Inc., 2000, Co-author. 

,

2000

Design-Build and the Design-Builder's Perspective," Defense Research Institute, 1999, Co-author

,

1999

"The Design-Build Project Delivery System," Build New York, General Building Contractors of New York, Inc., April 1999, Co-author. 

,

1999

"The New A201 Contract," Fabricator, Official Publication of the National Ornamental and Miscellaneous Metals Association, November-December 1998, Co-author. 

,

1998

"New AIA Document A201," 1997 ed.  "From The Contractor's Perspective – It Ain't What It Used To Be", Wiley Construction Law Update, 1998, Co-author. 

,

1998

"The New A201 – What's In It For The Contractor," Constructor, 1997, Co-author. 

,

1997

"Alternative Delivery Systems," Associated General Contractors of Maine, 1996. 

,

1996

 "A New Look at Construction Management," Wiley Construction Law Update, 1996, Co-author. 

,

1996

"Design-Build:  The Pitfalls and Profits of the Once and Future Project Delivery System," National Association of Surety Bond Producers, 1995, Co-author. 

,

1995

"Lien Law Basics in New York," New York Lien Law, Lorman, 1995.

,

1995

"Design-Build:  The AGC Approach," Forum on the Construction Industry, American Bar Association, 1995, Co-author. 

,

1995

"The Status of Contingent Payment in New York and Beyond," GBC News, General Building Contractors of New York State, Inc., 1994.

,

1994
Selections
Super Lawyers: 2013 - 2023
Additional sources of information about Kevin F. Peartree
Attorney resources for Kevin F. Peartree