« Back to Results
Kevin M. Marcilliat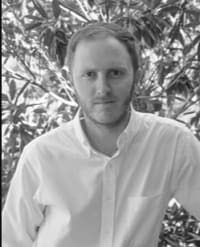 Attorney Profile
Top Rated Criminal Defense Attorney in Wilmington, NC
Phone: 877-880-5753
Fax: 919-573-0774
Selected To Rising Stars:
2019 - 2021
Practice Areas:
Criminal Defense (50%),
Criminal Defense: White Collar (50%)
Attorney Profile
Attorney Kevin M. Marcilliat is a partner with the Roberts Law Group, PLLC, which has law offices across North Carolina. As the partner in charge of the firm's Wilmington office, Mr. Marcilliat focuses his entire practice on criminal defense in Eastern North Carolina in both state and federal courts.  To date, Mr. Marcilliat has handled state criminal cases in 63 of North Carolina's 100 counties, as well as federal cases in all three NC federal districts.  He also accepts out of state federal cases on a limited basis, recently completing a successful representation on a fraud case in the Southern District of Florida in Miami.    
Widely regarded as one of the leading criminal defense attorneys in his region, Mr. Marcilliat has achieved notable success advocating on behalf of his clients who have been arrested or are under investigation for virtually any type of felony or misdemeanor offense, including white collar and other financial crime investigations, criminal domestic violence, fraud, drug and alcohol violations, motor vehicle offenses, murder, sex offenses, tax evasion, theft, traffic violations and more.  A notable example of his recent success was his successful representation of an Army veteran charged with First Degree Murder in a shooting in Hoke County, where all charges were dismissed after the DA's Office acknowledged that the shooting was in self defense.  
From his extensive trial experience and exceptional knowledge of criminal law, Mr. Marcilliat has secured many dismissals, acquittals and not guilty verdicts for those he has served, and he has represented the rights and liberties of numerous high-profile, high-caliber clients, including health care providers charged with a range of white collar crimes. He is extremely passionate about the law and presenting the strongest case possible for his clients in court, and he also offers effective expungement services to help his clients seal their criminal records from public view.
A 2009 cum laude graduate of Auburn University, Mr. Marcilliat obtained his Juris Doctor from Campbell University Norman Adrian Wiggins School of Law in 2012, graduating Order of Old Kivett. While in law school, he took 10th place and received Best Advocate recognition in the ABA National Appellate Advocacy Competition in 2012, and he was a finalist and Best Brief winner in the 2010 Richard A. Lord Moot Court Competition.
Active in his legal community, Mr. Marcilliat is a member of the North Carolina Bar Association, the North Carolina Advocates for Justice, the National College for DUI Defense, and the New Hanover County Bar Association . Recognized for his impeccable professionalism and service, he holds Superb ratings on Avvo for criminal defense, and The National Trial Lawyers has voted him among the country's Top 100 Trial Lawyers.  Mr. Marcilliat has also been rated "AV Preeminent" by Martindale Hubbell.  
Practice Areas
50%

Criminal Defense

50%

Criminal Defense: White Collar
Focus Areas
Assault & Battery, Criminal Fraud, Criminal Law, Drug & Alcohol Violations, Expungement, False Accusations, Felony, Misdemeanor, Motor Vehicle Offenses, Murder, Sex Offenses, Tax Evasion, Theft, Traffic Violations, Criminal Domestic Violence, White Collar Crime, Criminal Law - Federal
Selections


Rising Stars: 2019 - 2021
Email Me
To: Kevin M. Marcilliat
Super Lawyers: Potential Client Inquiry
Additional Sources of Information About Kevin M. Marcilliat
About Kevin Marcilliat
Admitted: 2012, North Carolina
Professional Webpage: https://www.robertslawteam.com/Attorney-Profiles/Kevin-Marci...
Honors/Awards:
The highest peer rating standard. This is given to attorneys who are ranked at the highest level of professional excellence for their legal expertise, communication skills, and ethical standards by their peers.

,

AV Preeminent

, Martindale Hubbell ,

2020

Selected as one of the top 2.5% of candidates in the state, under the age of 40.

,

Super Lawyers Rising Star

, SuperLawyers,

2021

The highest peer rating standard. This is given to attorneys who are ranked at the highest level of professional excellence for their legal expertise, communication skills, and ethical standards by their peers.

,

AV Preeminent

, Martindale Hubbell ,

2021

Selected as one of the top 2.5% of candidates in the state, under the age of 40.

,

Super Lawyers Rising Star

, Super Lawyers,

2019

Selected as one of the top 2.5% of candidates in the state, under the age of 40.

,

Super Lawyers Rising Star

, SuperLawyers,

2020

Such awards are given to top-tier, legal professionals who receive five or more 4 or 5 star Avvo reviews within a single year. Avvo ratings are indicative of a lawyer's experience, professionalism, and background. 

,

Clients' Choice Award

, Avvo,

2018

Top 100 Trial Lawyer

, The National Trial Lawyers,

2017

Client Choice Award

, Avvo,

2016

Client Choice Award

, Avvo,

2015

Client Choice Award

, Avvo,

2014

Awarded for excellence in appellate advocacy competitions as a member of the law school's moot court team

,

Order of Old Kivett

, Campbell Law School,

2012

Richard A. Lord Moot Court Competition: Finalist and Best Brief, 2010

ABA National Appellate Advocacy Competition, NY Regional: Best Advocate, 10th Place, 2012
Bar/Professional Activity:
North Carolina Dispute Commission, Commissioner - In 2016, I was appointed by North Carolina Governor Pat McCrory to serve a 3 year term as a Commissioner on the North Carolina Dipsute Resolution Commission, a body which regulates all certified mediators in the North Carolina court system.  I compelted my term of service on the DRC in 2019.  

New Hanover County Bar Association 

,

2021

U.S. District Court Eastern District of North Carolina, 2014

North Carolina State Bar

U.S. District Court Western District of North Carolina, 2013

North Carolina Advocates for Justice, Member, 2012 - Present

North Carolina, 2012

North Carolina Bar Association, Member, 2012 - Present
Verdicts/Settlements:
Charges: First Degree Murder N.C.G.S. §14-17  Facing: Mandatory life sentence  Result: Charge Dismissed  Case Name: Confidential per client request.   Our client was charged with First Degree murder after using his concealed carry weapon to defend himself and his young child in an altercation. Despite only conducting a short investigation, police charged our client with First Degree Murder just a few hours after him. If convicted, our client would have been sentenced to life in prison. We acted quickly to point out to the District Attorney the inconsistencies in the investigation. We presented evidence that our client acted in self-defense and the District Attorney dismissed the case.
Charges: Felony First Degree Burglary Facing: Up to 89 Months in Prison (Class D Felony) Result: Charge Dismissed Case Name: State of NC v. A.W.   Our client was charged with First Degree Burglary after she returned to a former residence she previously shared with a boyfriend to retrieve personal items.  Her ex-boyfriend falsely claimed that she gained entry to the residence by force and stole personal items belonging to him.  We presented evidence in the form of eye-witness testimony corroborating our client's claim that she acted lawfully, and the District Attorney dismissed the case outright without the need for deferred prosecution or a first offender program.  ,

2020

Charges: (F) 1st Degree Murder Facing: Life in Prison  Result: All Charges Dismissed North Carolina v. B.D. Our client, an Army Veteran and concealed carry permit holder, was wrongly accused of 1st Degree Murder after he shot his aggressor in what we successfully argued was a clear act of self defense.  Our client was assisting his-ex-wife in removing personal property from her residence the day after it had been burned down in an apparent act of arson by her ex-boyfriend.  During this property removal, the ex showed up at the residence and made verbal threats before retrieving a tire iron from a nearby vehicle and advancing toward our client with it.  Our client only fired his weapon once to disarm the aggressor and then remained on scene to attempt to render first aid while awaiting the arrival of EMS and law enforcement.  Despite his calm and collected demeanor and truthful recitation of events, he was arrested for murder after a 2-hour "investigation "and jailed without bond.  After 6 months of discussions with the assigned prosecutor, we secured the release of our client from jail and then the dismissal of all charges.   ,

2019

Charges: (F) Possession Firearm by Felon; Possession with Intent to Sell/Deliver Marijuana; Possession with Intent to Sell/Deliver CocaineFacing: 83-112 months on the Gun charge alone if indicted as a Habitual FelonResult: Probation; Gun charge dismissedNorth Carolina v. R.B.: Our client was arrested in a small county in Eastern North Carolina after police raided a residence with a search warrant and located large amounts of marijuana, cocaine, and a firearm. At the time our client retained our office to represent him, he had previously received a plea offer to plead guilty to the Possession of Firearm by Felon charge, under which he would have received a lengthy active prison sentence. After conducting a thorough review of the evidence and pointing out flaws in the State's case, we secured the dismissal of the Firearm by Felon charge and secured probation with no active time.,

2017

Charges: Felony Breaking/Entering and Felony Larceny After B&E (N.C.G.S. § 14-72)Facing: 12-34 Months in PrisonResult: DismissedNorth Carolina vs. R.B. - Our client, who had separated from her husband but was not yet divorced, was accused of entering her husband's car using a key still in her possession and "stealing" items that were arguably marital property for the benefit of the couple's children. After successfully arguing to the prosecutor that the actions of our client were not illegal, the charges were dismissed.,

2017

Charge: Felony 1st Degree Burglary, 2 Counts Assault Government Official, Larceny, Consume Alcohol <21, Carrying Concealed Weapon, and Simple Possession Marijuana (Juvenile Court)Facing: Juvenile Detention until 19th BirthdayResult: Plea to 2nd Degree Burglary with ProbationNorth Carolina v. D.P.M.: Our client was only 15 years old when he was caught by police in a severely intoxicated state after breaking into an occupied residence at night and stealing a flat screen TV among other items. Given that he was already on juvenile probation at the time of the offense, our client faced a very real possibility of a juvenile court judge separating him from his family and committing him to a juvenile detention facility. Over a period of almost 6 months while the case was pending, our firm continuously worked to help restore the client's reputation by helping him and his family gain access to appropriate community resources, which ultimately led to a marked improvement in the client's school attendance, grades, and respect for his parents' rules. As a result, the District Attorney's Office agreed to allow the client to plead to a reduced charge, and our firm successfully argued over the course of two dispositional hearings that the client should receive juvenile probation rather than detention.,

2017

Accusation: Discharge of Firearm; Injury to Personal/Real Property; Carrying Concealed WeaponFacing: 60 days in Jail and Possible Loss of Job if ChargedResult: No Charges Filed and Civil SettlementNorth Carolina v. R.H.: Our client had potential civil liability and was the subject of an investigation by law enforcement after he unintentionally discharged his open-carry pistol after reaching for it during a fight in a local restaurant. Our firm acted quickly to communicate with the assigned detective and the attorneys for the restaurant chain. We negotiated a civil settlement that allowed the client to avoid any criminal charges and settled any potential civil liability that he may have had for the damage to the restaurant.,

2017

Charge: Felony EmbezzlementFacing: 6-17 Months in Prison and Status as a Convicted FelonResult: Charge DismissedNorth Carolina v. J.S.: Our client, who was a high-level employee for a major retailer, was falsely accused of embezzling merchandise from her company totaling more than $15,000. After reviewing the State's evidence and determining that there were multiple deficiencies in the police investigation, our firm performed an independent investigation of the facts that led to the discovery of a key defense witness whose testimony completely exonerated our client of any wrongdoing. Upon presenting this witness' sworn testimony to the assigned prosecutor, all charges against our client were promptly dismissed.,

2017

CHARGES:- Misdemeanor Sexual Battery (N.C.G.S. § 14-27.5A)- Misdemeanor Breaking & EnteringNorth Carolina vs. R.C. - Our client, who had no criminal record, was accused of breaking into a neighbor's home and sexually assaulting her. The allegations, if proven in their entirety, would have required a judge to place our client on the sex offender registry for up to 30 years, as well as the potential for jail time. After pointing out serious flaws in the State's case, our client was allowed to plead guilty to Misdemeanor Assault on a Female, which meant he would not be placed on the sex offender registry. Also, the Breaking and Entering charge was dismissed, and the client was sentenced to Unsupervised Probation.,

2017

Charges: Attempted Robbery with a Dangerous Weapon (N.C. Gen. Stat. 14-87)Facing: 25-42 Months in PrisonResult: Charge DismissedNorth Carolina v. Q.M.: Our client, who was only 17 years old at the time of the alleged offense, was charged with participating in an armed robbery of an illegal gambling house in an incident where one of the co-defendants was charged with murder in the death of a co-conspirator while fleeing the scene. After presenting persuasive evidence that our client was an unwitting participant in a scheme that he never agreed to join in, all charges were dismissed against our client by the responsible Assistant District Attorney.,

2017

Charges: Driving While Impaired Facing: 60 Days in Jail; 1 year license revocation; possible deportation from the United States Result: Jury Verdict of Not Guilty on all counts My client, who was living and working lawfully in the United States on a temporary work visa, was charged with DWI and Reckless Driving after a vehicle occupied by he and his fiancé collided with a tree near the client's mother's apartment complex. The police, who arrived over an hour after the accident occurred and after the car had been moved to another location, took the statement of my client that he was driving the car and was alone at the time of the accident. The client failed standardized field sobriety tests (SFST's) and blew 0.14 g/210 L on a post-arrest breath test - almost twice the legal limit of .08. At trial, we presented compelling evidence that our client was not actually the person driving the car, and the jury agreed - returning a unanimous NOT GUILTY verdict on all counts after only 6 minutes of deliberations.,

2017

Accusation: Felony Obtaining Property by False Pretenses > $100,000; Mortgage Fraud Facing: 73-100 Months in Prison Result: Probation State v. K.A.O.  Our client, a settlement agent for real estate closings, was accused of fraudulently obtaining more than $500,000 when the funds for two real estate closings went missing, resulting in a massive civil suit and a criminal prosecution that lasted over three years.  At the time we were retained on the case, the prosecution's plea offer to our client's former attorney was to plead guilty as charged and receive at least five years in prison.  After retaining an expert in foresnic accounting and thoroughly dissecting the extreme flaws in the state's case, the prosecution ultimately dismissed the Class C felony charge and allowed our client to plead guilty to a low level felony and receive probation with no jail time.,

2017

Charge: Felony Embezzlement Facing: 6-17 Months in Prison and Status as a Convicted Felon Result: Charge Dismissed North Carolina v. J.S.: Our client, who was a high-level employee for a major retailer, was falsely accused of embezzling merchandise from her company totaling more than $15,000. After reviewing the State's evidence and determining that there were multiple deficiencies in the police investigation, our firm performed an independent investigation of the facts that led to the discovery of a key defense witness whose testimony completely exonerated our client of any wrongdoing. Upon presenting this witness' sworn testimony to the assigned prosecutor, all charges against our client were promptly dismissed.,

2017

Accusation: Assault on a Female, Injury to Personal Property, and Civil Complaint for 50B Domestic Violence Protective Order (DVPO) (N.C.G.S. 14-33; N.C.G.S. 14-160; N.C.G.S. 50B-1)Facing: 120 Days in Jail and entry of 50B civil restraining orderResult: All charges dismissedNorth Carolina vs. C.J.: Our client was accused of assaulting his girlfriend during a heated argument, leading to Assault charges and a civil suit for a DVPO. After successful discussions with the District Attorney and the Plaintiff's attorney, all charges were dismissed against our client.,

2016

Charges/Accusations: 8 Counts of Felony Obtaining Property by False Pretenses, Financial Card Fraud, & Identity Theft in State Court; Federal Investigation for Access Device Fraud and Aggravated Identity TheftFacing: 153 Months in NC Department of Corrections on State Charges; up to 22 Years if Indicted FederallyResult: Plea to Misdemeanor with time served on State Charges and avoided Federal prosecutionNorth Carolina v. E.D.: Our client was the subject of a large-scale federal investigation by the United States Secret Service for identity theft crimes in North Carolina and several other states. Our firm dedicated multiple attorneys to this complex financial crime case and ultimately brokered a plea resolution involving the district attorneys of two North Carolina counties as well as the US Attorney's Office - a deal which ultimately allowed our client to avoid prison time and any felony convictions as well as avoiding federal prosecution.,

2016

Accusation: Common Law Robbery, Communicating Threats, and Assault on a Female (N.C.G.S. 14-87.1; N.C.G.S. 14-33)Facing: 13-25 Months (on Robbery charge) plus 60 days (for Assault on a Female charge)Result: Not GuiltyState v. M.K.: Our client was accused of running his girlfriend's car off the road, smashing out her window, and taking property from her car. After pointing out serious flaws in the State's case, the prosecution decided to dismiss the felony common law robbery and communicating threats charges, and we proceeded to trial on the only remaining charge - Assault on a Female. At trial, our client was found not guilty after we successfully argued that his actions did not meet the legal definition of Assault.,

2016

Accusation: Assault on a Female and Civil Complaint for 50B Domestic Violence Protective Order (DVPO) (N.C.G.S. 14-33; N.C.G.S. 50B-1)Facing: 60 days in jail and entry of 50B civil restraining orderResult: All charges dismissed after entry of consent judgment regarding child custodyState v. J.S.: Our client, who was employed as a Corrections Officer with his entire career on the line, was falsely accused by his ex-wife of Assault, resulting in both criminal charges and a civil suit for a 50B Domestic Violence Protective Order. After pointing out major discrepancies in the plaintiff's story, we were able to successfully negotiate the dismissal of the criminal charges with the District Attorney and the 50B with the Plaintiff's attorney. Additionally, we were able to craft a civil no-contact order and temporary child custody order to resolve the couple's ongoing child custody dispute, saving our client's career as a Corrections Officer.,

2016

Charges: Misdemeanor Death by Vehicle (N.C. Gen. Stat. 20-141.4(a2)) & Infraction Failure to YieldFacing: 60 Days in Jail and 1 Year Revocation of Driver's LicenseResult: Prayer for Judgment Continued (PJC)North Carolina v. J.G.: Our client was charged with the Class A1 offense of Misdemeanor Death by Motor Vehicle after he failed to yield on a left turn and collided with an oncoming motorcycle, ultimately resulting in the death of the motorcycle rider. We demonstrated to the Court that our client had a spotless driving history, had absolutely no bad intent whatsoever, and he never saw the oncoming motorcycle as he turned directly into the setting sun during his evening commute home from work. The judge granted our client a PJC, saving his privilege to drive and resulting in no punishment.,

2016

Charges: (2 Counts) Trafficking 28 Grams or More of Heroin, N.C. Gen. Stat. 90-95(h)(4); Sale or Delivery of a Schedule I Controlled Substance, N.C. Gen. Stat. 90-95(a)(1)Facing: Mandatory Minimum Sentence of approximately 19 Years on each Level III Heroin Trafficking chargeResult: All Charges DismissedNorth Carolina v. M.R.: Our client was arrested and charged with the most serious drug trafficking charges that exist under North Carolina law - multiple counts of Level III Heroin Trafficking - after she was apprehended at Raleigh-Durham International Airport (RDU) with what police and federal agents described as 582 grams of heroin (over 1 pound). After gaining access to a key lab report that showed the substance seized by law enforcement from our client was not actually heroin - or any other controlled substance - all charges against our client were dismissed.,

2016

Charges: Driving While Impaired (N.C.G.S. § 20-138.1)Facing: 60 Days in Jail and One Year License RevocationResult: Dismissed for lack of Probable CauseNorth Carolina vs. D.D. - Our client was charged with Driving While Impaired after being pulled over by the State Highway Patrol on Glenwood Avenue in Raleigh for Speeding and blowing a 0.09 on the Intox EC/IR-II device after arrest. We filed a Motion to Dismiss for lack of Probable Cause, arguing that our client's 4th Amendment rights were violated by an illegal arrest and specifically pointing to obvious flaws in the administration of the Horizontal Gaze Nystagmus (HGN) test. The judge agreed that there was insufficient evidence of impairment and dismissed the case.,

2016

Charges: Driving While Impaired (N.C. Gen. Stat. 20-138.1) & Reckless DrivingFacing: 60 Days in Jail; 1 Year License Revocation; Possible Adverse Immigration ConsequencesResult: Jury Verdict of Not Guilty on All CountsNorth Carolina v. G.M.: Our client, who was living and working lawfully in the United States on a temporary work visa, was charged with DWI and Reckless Driving after a vehicle occupied by he and his fiancé collided with a tree near the client's mother's apartment complex. The police, who arrived over an hour after the accident occurred and after the car had been moved to another location, took the statement of my client that he was driving the car and was alone at the time of the accident. The client failed standardized field sobriety tests (SFST's) and blew 0.14 g/210 L on a post-arrest breath test - almost twice the legal limit of .08. At trial, we presented compelling evidence that our client was not actually the person driving the car, and the jury agreed - returning a unanimous NOT GUILTY verdict on all counts after only 6 minutes of deliberations.,

2016

Charges: Felony Assault Inflicting Serious Bodily Injury (N.C. Gen. Stat. 14-32.4)Facing: 16-32 Months in PrisonResult: Charge DismissedNorth Carolina v. R.L.: Our client was falsely accused of a serious assault in which the client's former roommate was badly beaten to the point of losing sight in one of his eyes. After spending the necessary time to track down the alleged victim, our firm secured a sworn affidavit from the alleged victim who recanted his previous statement implicating our client in the assault. As a result, the District Attorney's Office dismissed all charges against our client.,

2016

Accusation: Common Law Robbery, Communicating Threats, and Assault on a Female Facing: 13-25 Months (on Robbery charge) plus 60 days (for Assault on a Female charge) Result: Not Guilty Verdict State v. M.K.: Our client was accused of running his girlfriend's car off the road, smashing out her window, and taking property from her car. After pointing out serious flaws in the State's case, the prosecution decided to dismiss the felony common law robbery and communicating threats charges, and we proceeded to trial on the only remaining charge - Assault on a Female. At trial, our client was found not guilty after we successfully argued that his actions did not meet the legal definition of Assault.,

2016

Charges: Felony Possession with Intent to Sell Cocaine, (M) Possession of Marijuana, and (M) Possession of Drug Paraphernalia (N.C.G.S. § 90-95)Facing: 8-19 Months in PrisonResult: Misdemeanor plea with Unsupervised ProbationNorth Carolina vs. N.K. - Our client was involved in a narcotics buy-bust by officers with the Hertford County Sheriff's Department, who located approximately 21 grams of crack cocaine as well as more than one ounce of marijuana in our client's vehicle. After making a strong argument to the district attorney that our client's constitutional rights were violated through the use of uncorroborated tip from an informant resulting in an illegal search, all felony charges against our client were dismissed. He pled guilty to a minor misdemeanor and was sentenced to unsupervised probation, allowing him to return to his job and family in another state.,

2015
Newsletters:
Attacking the Sentencing Guidelines in Federal Drug Cases: How Carefully Crafted PSR Objections Can Save Your Client Years

,

The True Bill (North Carolina Bar Association)
Educational Background:
Auburn University, Auburn, Alabama, B.S. in Accounting with cum laude, 2009
Show More
Kevin M. Marcilliat:
Last Updated: 5/4/2021