Jarrod Heath Stevenson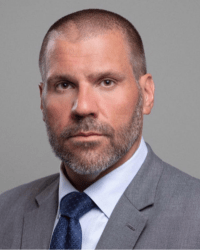 Attorney Profile
Top Rated Criminal Defense Attorney in Oklahoma City, OK
Phone: 405-236-5100
Fax: 405-234-5528
Selected To Super Lawyers:
2019 - 2020
Selected To Rising Stars:
2013 - 2018
Attorney Profile
Over 15 years of experience give Jarrod Heath Stevenson an edge in providing criminal defense and family law representation to the people of Oklahoma City and Newkirk, Oklahoma, and throughout Kay County. An attorney at the Stevenson Law Firm, PLLC, he is dedicated to the belief that no one should have to fight alone. To that end, Mr. Stevenson stands by his clients from the first phone call to his office until the case is resolved.
In the course of his career, Mr. Stevenson has assisted clients who were facing a range of criminal charges, including sex crimes and sex abuse, DUI, DWI, APC, drug-related offenses, robbery, assault and murder. In every case, his clients are Mr. Stevenson's top priority. He looks at their legal problems with an open mind and strives to help them achieve effective, cost-efficient resolutions.
Mr. Stevenson recognizes that going through a criminal matter may be the most trying time of people's lives. He is compassionate to the sensitive nature of these types of cases, and offers his clients the supportive guidance and assistance they deserve. It is his goal to protect people's statutory and constitutional rights and to help them find justice.
Before earning a Juris Doctor from the University of Oklahoma College of Law, Mr. Stevenson attended Cameron University. From there, he received a bachelor's degree in Speech Communication and Debate. In 2012, Mr. Stevenson received the Clarence Darrow Award from the Oklahoma Criminal Defense Lawyers Association for his trial advocacy on behalf of criminal defendants.
Practice Areas
Focus Areas
Assault & Battery, Criminal Law, Drug & Alcohol Violations, Felony, Misdemeanor, Murder, Sex Offenses, Criminal Domestic Violence
Selections
Super Lawyers: 2019 - 2020 Rising Stars: 2013 - 2018
Email Me
To: Jarrod Heath Stevenson
Super Lawyers: Potential Client Inquiry
Additional Sources of Information About Jarrod Heath Stevenson
About Jarrod Stevenson
Admitted: 2004, Oklahoma
Professional Webpage: http://www.jhstevensonlaw.com/attorney-profiles/
Honors/Awards:
 Top 40 Under 40, The National Trial Lawyers, 2018

,

2018

Top 100 Trial Lawyers by The National Trial Lawyers Association

,

Top 100 Trial Lawyers

, The National Trial Lawyers,

2019

Top 100 Trial Lawyers

, The National Trial Lawyers,

2015

Top 100 Trial Lawyers, The National Trial Lawyers, 2018

,

2018

Top 40 Under 40

, The National Trial Lawyers,

2015

Top 100 Trial Lawyers, The National Trial Lawyers, 2017

Clarence Darrow Award

, Oklahoma Criminal Defense Lawyers Association,

2012

Top 100 Trial Lawyers

, The National Trial Lawyers,

2014

Top 40 Under 40

, The National Trial Lawyers,

2014

Top 100 Trial Lawyers

, The National Trial Lawyers,

2016

Top 40 Under 40

, The National Trial Lawyers,

2016

 Top 40 Under 40, The National Trial Lawyers, 2017
Bar/Professional Activity:
Oklahoma

Oklahoma Court of Criminal Appeals

Tenth Circuit United States Court of Appeals

Member, Oklahoma Criminal Defense Lawyers Association

,

2006

United States District Court for the Western District of Oklahoma
Scholarly Lectures/Writings:
Lecturer - Judge

,

Learning From the Oklahoma Criminal Jury Trial Masters

, Oklahoma Bar Association,

2012

Taught other lawyers how to conduct all stages of a criminal jury trial by re-trying an actual criminal case in front of a mock jury.

,

Lecturer

,

Learning From the Oklahoma Criminal Jury Trial Masters

, Oklahoma Bar Association,

Legal

,

2019

Lecturer, Learning From the Oklahoma Criminal Jury Trial Masters, Oklahoma Bar Association, 2018, Lecturer, Oklahoma Bar Association, 2018

,

Lecturer

,

2018

Lecturer

,

Lock & Load Gun Laws - Bring Lawyers, Guns & Money . . . Its Hitting the Fan

, Oklahoma Bar Association,

2013

Lecturer

,

Learning From the Oklahoma Criminal Jury Trial Masters

, Oklahoma Bar Association,

2015

Lecturer

,

Learning From the Oklahoma Criminal Jury Trial Masters

, Oklahoma Bar Association,

2014

 Lecturer, Learning From the Oklahoma Criminal Jury Trial Masters, Oklahoma Bar Association, 2016

,

Lecturer

, Oklahoma Bar Association,

2016

Lecturer, Learning From the Oklahoma Criminal Jury Trial Masters, Oklahoma Bar Association, 2017, Lecturer, Oklahoma Bar Association, 2017

,

Lecturer

,

2017
Verdicts/Settlements:
DISMISSED - Domestic Assault & Battery - State v Shed, Kay County CM-2019-265

,

2019

DISMISSED - Domestic Assault & Battery - State v Wooten, Kay County CF-2019-25

,

2019

DISMISSED - Domestic Assault & Battery by Strangulation - State v Wooten, Kay County CF-2019-24

,

2019

DISMISSED - Domestic Assault & Battery - State v Pratt, Kay County CF-2017-475

,

2019

DISMISSED - Domestic Assault & Battery by Strangulation - State v Lopez, Kay County CF-2018-402

,

2019

DISMISSED - Domestic Assault & Battery by Strangulation - State v Hutchison, Kay County CF-2017-511

,

2019

DISMISSED - Robbery I - State v Byrd, Kay County CF-2019-348

,

2019

DISMISSED - Assault with a Dangerous Weapon - State v Hester, Kay County CF-2019-464

,

2019

DISMISSED - Domestic Assault & Battery - State v Warrior, Kay County CF-2019-288

,

2019

DISMISSED ON DAY OF JURY TRIAL - Possession of Marijuana - State v Parker, Kay County CM-2019-267

,

2020

DISMISSED - False Personation of Another - State v. Delodge, Kay County CF-2019-445

,

2019

DISMISSED - Kidnapping - State v Morton, Kay County CF-2018-543

,

2019

DISMISSED - Shooting with Intent to Kill - State v Ford, Kay County CF-2018-347

,

2019

DISMISSED - Burglary I - State v Fields, Kay County CF-2019-508

,

2019

DISMISSED - Domestic Assault & Battery by Strangulation - State v Martin, Kay County CF-2018-371

,

2019

DISMISSED - Domestic Assault & Battery by Strangulation - State v Murry, Kay County CF-2019-89

,

2019

DISMISSED - Child Sexual Abuse - State v Griffith, Kay County CF-2018-530

,

2020

DISMISSED - Distribution of Methamphetamine - State v Murry, Kay County CF-2015-771

,

2019

DISMISSED - Distribution of Methamphetamine - State v James, Kay County CF-2019-480

,

2019

DISMISSED - Rape I - State v Goff, Kay County CF-2019-410

,

2019

NOT GUILTY - Assault & Battery with a Dangerous Weapon - State v. Dickson, Custer County CF-2018-127

,

2019

NOT GUILTY - Domestic Assault & Battery - State v. Kesinger, Kay County CM-2017-625

,

2019

DISMISSED - Elder Abuse x 2 - State v Adkins, Kay County CF-2018-575

,

2020

NOT GUILTY - Violation of Law Regulating Official Conduct Count 7 - State v Schieber, Kay County CM-2017-174

,

2020

DISMISSED - Threatening to Perform an Act of Violence - State v. Rose - Seminole County CM-2017-172

,

2018

DISMISSED – Lewd Acts with a Child x 2 Counts – State v. Jones – Oklahoma County CF-2017-6263

,

2018

DISMISSED – Joy Riding – State v. Burgess – Kay County CM-2017-714

,

2018

DISMISSED – Rape in the First Degree x 8 Counts  – State v. Jones – Oklahoma County CF-2017-6263

,

2018

DISMISSED – Engaging in a Pattern of Criminal Offenses in Two or More Counties  – State v. Jones – Oklahoma County CF-2017-6263

,

2018

DISMISSED – Rape First Degree – State v. Brown – Kay County CF-2017-366

,

2018

DISMISSED – Domestic A&B by Strangulation – State v. McHenry – Kay County CF-2018-225 Count 1

,

2018

DISMISSED – Assault & Battery with a Dangerous Weapon – State v. Rose – Pottawatomie County CF-2017-152

,

2018

DISMISSED – Distribution of Methamphetamine – State v. Walls – Kay County CF-2015-781

,

2018

DISMISSED – Domestic Abuse - A&B in Presence of Minors – State v. Mora – Kay County CF-2018-193

,

2018

DISMISSED –  Sexual Battery – State v. Hernandez – Latimer County CF-2018-11

,

2018

DISMISSED – Grand Larceny – State v. Hickey – Kay County CF-2018-318

,

2018

DISMISSED – Sexual Battery – State v. Allie – Kay County CF-2018-226

,

2018

DISMISSED – Domestic Abuse - A&B – State v. Gibson – Kay County CM-2018-275

,

2018

DISMISSED – Indecent Exposure – State v. Cordell – Kay County CF-2018-182

,

2018

DISMISSED – Domestic Assault & Battery by Strangulation – State v. Hill – Kay County CF-2017-520

,

2018

DISMISSED – Assault & Battery with a Dangerous Weapon – State v. Garcia – Kay County CF-2017-391

,

2018

DISMISSED – Rape in the First Degree – State v. Overland – Kay County CF-2017-422

,

2018

DISMISSED – Burglary in the Second Degree – State v. Butler – Kay County CF-2015-951

,

2018

DISMISSED – Aggravated Assault & Battery – State v. Beard – Kay County CF-2013-801

,

2018

DISMISSED – Burglary 2 - State v. Tabbert, Kay County CF-2017-238, 2017

,

2017

DISMISSED – Burglary in the First Degree – State v. Overland – Kay County CF-2017-516

,

2018

DISMISSED - Indecent Exposure - State v. Levern - Kay County CF-2017-403

,

2018

REVERSED AND REMANDED FOR A NEW TRIAL - PUBLISHED OPINION - Lewd Molestation - JMF v. State - Oklahoma Court of Criminal Appeals J-2018-278

,

2018

NOT GUILTY - Assault & Battery with a Dangerous Weapon - State v. Ross - Kay County CF-2017-395

,

2018

NOT GUILTY - Murder in the First Degree - State v. Chasity Carey - Payne County CF-2017-531

,

2018

NOT GUILTY - Lewd Molestation - State v. Wood, Kay County CF-2012-609

NOT GUILTY - Knowingly Concealing Stolen Property - State v. Potter, Kay County CF-2008-542

DISMISSED - Rape First Degree - State v. King, Kay County CF-2013-403

DISMISSED – Sex Offender Living Within 2000 Feet of School - Hawkins v. State, Kay County CF-2011-187

RULING REVERSED AND REMANDED - Property Dispute - Doyle v. Smith, Oklahoma Supreme Court DF-104698

NOT GUILTY - Assault & Battery with Deadly Weapon x 2 & Possession of Firearm After Felony Conviction - State v. Penton, Kay County CF-2014-551

,

2015

DISMISSED – Distribution of Methamphetamine Within 2,000 Feet School - State v. Walker, Kay County CF-2015-45

,

2015

DISMISSED – Trafficking in CDS - State v. Lawson, Kay County CF-2016-582, 2017

,

2017

NOT GUILTY - Child Abuse - State v. Ray, Comanche County CF-2011-228

NOT GUILTY - Robbery w/Firearm - State v. Coker, Garfield County CF-2009-156 (Count 4)

DISMISSED - Sex Offender Living w/in 2,000 Feet of Public Park - State v. Park, Kay County CF-2013-215

DISMISSED - Domestic Assault & Battery - State v. Chaney, Kay County CF-2011-286

NOT GUILTY - Murder - State v. Daniels - Kay County CF-2009-733

DISMISSED – Aggravated Assault & Battery & Conspiracy - State v. Miera, Kay County CF-2013-800

,

2016

WON AT TRIAL – Civil Lawsuit over Unpaid Salary – Yacyszyn v. Hicks, Oklahoma County SC-2016-13655

,

2016

REVERSED AND REMANDED ON APPEAL - State v. Logan, Oklahoma Court of Criminal Appeals, RE-2015-735, 2016

,

2016

NOT GUILTY - Grand Larceny & Knowingly Concealing Stolen Property - State v. Lovin, Kay County CF-2012-147

NOT GUILTY - Probation Violation - State v. Thele, Kay County CF-2004-233

DISMISSED - Endeavoring to Manufacture Methamphetamine - State v. Hall, Kay County CF-2013-524

DISMISSED - False Personation of Another - State v. Elwood, Kay County CF-2010-397

DISMISSED – Forcible Sodomy - State v. Reynolds, Kay County CF-2015-895

,

2016

DISMISSED – Domestic Assault and Battery - State v. Minghetti, Kay County CM-2015-382

,

2015

NOT GUILTY – Lewd Molestation - State v. J.M.F., Oklahoma County JDL-17-1, 2017

,

2017

NOT GUILTY - Possess Firearm During Commission of a Felony, Unlawful Poss. of Drug Paraphernalia - State v. Martinez-Baca, Kay County CF-2014-872

NOT GUILTY - Rape by Instrumentation - State v. Park, Kay County CF-2011-508

DISMISSED - Shooting w/Intent to Kill - State v. Rich, Kay County CF-2014-579

DISMISSED - Burglary II - State v. Frazier, Kay County CF-2013-75

SENTENCE REVERSED AND DISMISSED - Child Abuse - Mackey v. State, Court of Criminal Appeals F-2005-58

NOT GUILTY - Assault & Battery on Police Officer x 2 - State v. Easter, Kay County CF-2014-488

,

2015

NOT GUILTY - Assault with Dangerous Weapon & Assault & Battery- State v. Widener, Kay County CF-2014-494

,

2015

DISMISSED – Sexual Battery - State v. Beard, Kay County CF-2016-815, 2018

,

2018

NOT GUILTY – Robbery with a Firearm - State v. Alexander, Oklahoma County CF-2013-8709

,

2015

NOT GUILTY - Lewd Molestation - State v. Miller, Kay County CF-2011-108

DISMISSED - Possession of Marijuana - State v. Guinn, Noble County CF-2013-92

DISMISSED - Child Pronography - State v. Whitman, Kay County CF-2012-107

SENTENCE MODIFIED - Burglary - Locust v. State, Court of Criminal Appeals F-2004-997

DISMISSED – Possession of Firearm After Felony Conviction & Possession of Methamphetamine - State v. Trimble, Kay County CF-2015-243

,

2015

DISMISSED – Failure to Register as a Sex Offender - State v. Artman, Kay County CF-2015-537

,

2016

DISMISSED – Rape 1 - State v. Overland, Kay County CF-2017-422, 2018

,

2018

NOT GUILTY - Assault w/Dangerous Weapon, A&B - State v. Widener, Kay County CF-2014-494

NOT GUILTY - Murder - State v. Daniels, Kay County CF-2009-733

DISMISSED - Lewd Molestation, Rape by Instrumentation - State v. Tommy, Kay County CF-2013-702

DISMISSED - Burglary - State v. Johnson, Kay County CF-2011-348

SENTENCE MODIFIED - Burglary - Mills v. State, Court of Criminal Appeals F-2004-935

DISMISSED – Driving Under the Influence - State v. Morgan, Kay County CF-2016-417

,

2016

DISMISSED – Domestic Assault and Battery by Strangulation x 2 - State v. Denoya, Kay County CF-2013-544

,

2016

DISMISSED – Burglary 2 - State v. Butler, Kay County CF-2015-950, 2017

,

2017

NOT GUILTY - Lewd Molestation - State v. Stasyszen, Grant County CF-2012-10

NOT GUILTY - Prison Riot - State v. Fox, Kay County CF-2008-321

DISMISSED - Domestic Assault & Battery by Strangulation - State v. Boyer, Kay County CF-2013-418

DISMISSED - Sex Offender Living w/in 2,000 Feet of School - State v. Hawkins, Kay County CF-2011-187  

NOT GUILTY - Rape I, Forcible Oral Sodomy - Kidnapping - State v. Clardy, Kay County CF-2011-69

DISMISSED – Drug Court Termination - State v. Mayfield, Kay County CF-2015-158

,

2016

WON AT TRIAL – Civil Lawsuit over Automobile – Richardson v. Mann Auto Group, Oklahoma County SC-2016-15253

,

2016

NOT GUILTY - Embezzlement (x5) - State v. Martin, Kay County CF-2012-282

NOT GUILTY - Escape from Arrest, Failure to Yield - State v. Duckworth, Garfield County CM-2007-394

DISMISSED - Lewd Molestation - State v. Hanks, Kay County CF-2012-794

DISMISSED - Possession of Meth w/in 2,000 Feet of School - State v. Delaney, Kay County CF-2011-364

NOT GUILTY – Sexual Battery - State v. Bedolla, Kay County CF-2013-726

,

2015

NOT GUILTY – Stalking x 2 - State v. Alvarez, Kay County CM-2013-202

,

2014

DISMISSED - Assault & Battery with Dangerous Weapon- State v. Chriss, Kay County CF-2016-128, 2016

,

2016

DISMISSED - Failure to Register as Sex Offender - State v. Leclair, Kay County CF-2012-49, 2016

,

2016

NOT GUILTY - A&B on Police Officer (x2) - State v. Easter, Kay County CF-2014-488

NOT GUILTY - Improper Use of 911 - State v. Hadley, Kay County CM-2012-814

DISMISSED - Trafficking Methamphetamine, Possession of Firearm - State v. Whitaker, Kay County CF-2015-34

DISMISSED - Trafficking Methamphetamine - State v. Vazquez, Kay County CF-2012-670

SENTENCE REVERSED AND REMANDED - Lewd Molestation - Noble v. State, Court of Criminal Appeals F-2004-1065

DISMISSED – Accessory to Murder - State v. Dubose, Comanche County CF-2016-55

,

2016

DISMISSED – Manufacturing Methamphetamine, Conspiracy, Possession of Methamphetamine- State v. McCullough, Kay County CF-2015-604

,

2016

DISMISSED – Rape 1 - State v. Ortiz-Nightwalker, Kay County CF-2017-179, 2018

,

2018

NOT GUILTY - Sexual Battery - State v. Bedolla, Kay County CF-2013-276

NOT GUILTY - Indecent Exposure  - State v. Lofton, Noble County CF-2011-65

DISMISSED - Lewd Molestation - State v. Langley, Kay County CF-2014-587

DISMISSED - Lewd Molestation - State v. Beeson, Kay County CF-2012-797

SENTENCE MODIFIED - Child Porn & Lewd Molestation - Prince v. State, Court of Criminal Appeals F-2009-1002

DISMISSED – Rape in the Second Degree - State v. Craig, Kay County CF-2015-659

,

2016

 DISMISSED – Maintaining a Dwelling for Manufacturing Drugs & Conspiracy - State v. Hogue, Kay County CF-2015-603

,

2016

DISMISSED – Burglary 1 - State v. Overland, Kay County CF-2017-516, 2018

,

2018

NOT GUILTY - Robbery w/Firearm - State v. Alexander, Kay County CF-2013-8709

NOT GUILTY - Grand Larceny - State v. Vannoy, Kay County CF-2009-725

DISMISSED - Murder First Degree - State v. Ray, Kay County CF-2013-264

DISMISSED - Assault & Battery w/Dangerous Weapon - State v. Walden, Kay County CF-2011-545

SENTENCE MODIFIED - Failure to Register Sex Offender - Hargrove v. State, Court of Criminal Appeals F-2004-666

DISMISSED – Aggravated Trafficking in Methamphetamine & Conspiracy - State v. Hendricks, Canadian County CF-2014-148

DISMISSED – Lewd Acts to a Child Under 16 Years of Age - State v. Starn, Kay County CF-2014-31

,

2016

DISMISSED – Domestic Assault & Battery - State v. Tabbert, Kay County CF-2017-489, 2017

,

2017

NOT GUILTY - Stalking (x2) - State v. Alvarez, Kay County CF-2013-202

NOT GUILTY - Provation Revocation - State v. Park, Kay County CF-2010-46

DISMISSED - Sexual Battery (x2), Indecent Exposure - State v. Cordell, Kay County CF-2013-277

DISMISSED - Domestic Assault & Battery - State v. Irons, Kay County CF-2012-326

NOT GUILTY - Embezzlement x 5 - State v. Martin, Kay County CF-2012-282

DISMISSED – Possession of Methamphetamine with Intent to Distribute & Possession of Firearm After Felony Conviction - State v. Bransford, Kay County CF-2015-127

,

2016

DISMISSED – Rape in the First Degree - State v. Denoya, Kay County CF-2015-588

,

2016

DISMISSED – Possession of CDS - State v. Roughface, Kay County CF-2017-256, 2017

,

2017

NOT GUILTY - Possession of Marijuana w/ Intent to Distribute, State v. Primeaux, Kay County CF-2012-429

NOT GUILTY - Possession of Marijuana - State v. Gigger, Kay County CF-2009-114

DISMISSED - Assault & Battery w/Dangerous Weapon- State v. Pigeon, Kay County CF-2013-721

DISMISSED - Knowingly Concealing Stolen Property - State v. Brown, Kay County CF-2011-357

NOT GUILTY - Prison Riot - State v. Fox, State v. Fox, Kay County CF-2008-321

 NOT GUILTY - Assault & Battery with Deadly Weapon x 2 & Possession of Firearm After Felony Conviction - State v. Penton, Kay County CF-2014-551

,

2015

NOT GUILTY - Child Sex Abuse - State v. Meeks, Major County CF-2015-02, 2016

,

2016

DISMISSAL AFFIRMED ON APPEAL - State v. Walker, Oklahoma Court of Criminal Appeals, S-2016-169, 2016

,

2016

DISMISSED - Possession of Contraband in Jail - State v. Brown, Tulsa County CF-2011-1642

NOT GUILTY - RapeI, Forcible Oral Sodomy-Kidnapping - State v. Clardy, Kay County CF-2011-69

NOT GUILTY - Assault & Battery on Officer, Failure to Wear Seatbelt - State v. Bruner, Creek County CF-2007-216

DISMISSED - Possession of Marijuana - State v. Boucherie, Garfield County CF-2012-90

SENTENCE REVERSED AND REMANDED - Burglary - Harmon v. State, Court of Criminal Appeals F-2004-423

DISMISSED – Trafficking in Methamphetamine, Possession of Marijuana, Possession of LSD, Obstruction of Officer & Possession of Drug Paraphernalia - State v. Dowell, Kay County CF-2011-609

,

2016

DISMISSED – Assault & Battery with Dangerous Weapon - State v. Morton, Kay County CF-2015-106

,

2016

DISMISSED – Murder 2 - State v. Kassen, Kay County CF-2015-980, 2017

,

2017

NOT GUILTY - A&B with a Deadly Weapon (x2) - State v. Penton, Kay County CF-2014-541 

NOT GUILTY - Manufacturing Methamphetamine - State v. Demko, Osage County CF-2011-339D

DISMISSED - Assault on Police Officer w/Dangerous Weapon - State v. Widener, Kay County CF-2014-494

DISMISSED - Indecent Exposure - State v. Bariteau, Kay County CF-2012-481

SENTENCE REVERSED AND DISMISSED - Computer Crimes - Hunter v. State, Court of Criminal Appeals F-2007-856

NOT GUILTY – Lewd Molestation - State v. Wood, Kay County CF-2012-609

,

2014

DISMISSED – Probation Violation - State v. Epperly, Kay County CF-2011-609

,

2016

DISMISSED – Domestic Assault & Battery - State v. Overland, Kay County CF-2017-428, 2018

,

2018

DISMISSED – Endeavoring to Possess Methamphetamine & Unlawful Use of Telephonic Device - State v. Wales, Kay County CF-2015-46

,

2016

NOT GUILTY - Lewd Molestation - State v. Damon, Kay County CF-2009-39

DISMISSED - Rape, Lewd Acts, Domestic Assault & Battery - State v. Salinas, Kay County CF-2013-703

DISMISSED - Lewd Molestation - State v. Shaw, Kay County CF-2011-182

SENTENCE MODIFIED - Concealing Stolen Property - Shelton v. State, Court of Criminal Appeals F-2004-871

NOT GUILTY – Possession of Firearm During Commission of Felony & Possession of Drug Paraphernalia - State v. Martinez-Baca, Kay County CF-2014-872

,

2015

DISMISSED – Lewd Acts to a Child Under 16 Years of Age - State v. Starn, Kay County CF-2014-31

,

2016
Educational Background:
Cameron University, Bachelor's Degree in Speech Communication and Debate

,

2001

University of Oklahoma - Juris Doctorate - Law Degree

,

2004
Show More
Jarrod Heath Stevenson:
Last Updated: 5/21/2020