Richard J. Vangelisti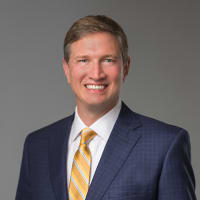 Attorney Profile
Top Rated Alternative Dispute Resolution Attorney in Portland, OR
Phone: 503-445-2101
Fax: 503-972-2235
Selected To Super Lawyers:
2009 - 2021
Practice Areas:
Alternative Dispute Resolution
Attorney Profile
Richard Vangelisti has experience as a mediator in matters involving personal injury, employment, insurance, professional negligence, intentional torts, employment, and business. He has mediation training from the National Judicial College and the United States District Court for the District of Oregon as well as negotiation training from the Harvard Law School Program on Negotiation. He has tried cases involving trade secrets, employment, wrongful death, landlord and retail premises liability, motor vehicle, insurance, civil rights, medical care, and long‑term care. Richard is a former President of the Multnomah County Bar Association and Oregon Chapter of the Federal Bar Association.
Richard also has chaired the Oregon Bench and Bar Commission on Professionalism. He holds an AV rating from Martindale‑Hubbell.
Richard began his legal career over 25 years ago as a law clerk for the Chief Judge of the United States District Court for the Eastern District of Texas. He then worked for Fulbright & Jaworski LLP (now known as Norton Rose Fulbright) (Texas) and Stoel Rives LLP (Oregon) before establishing a law firm representing plaintiffs in personal injury and wrongful death cases in Oregon and Washington. In 2018 Richard commenced his full time mediation practice focusing primarily on personal injury and employment cases.
About Richard Vangelisti
Admitted: 1999, Oregon
Professional Webpage: http://www.vangelistilegal.com
Honors/Awards:
AV Peer Review Rating by LexisNexis Martindale-Hubbell.  This rating identifies a lawyer with very high to preeminent legal ability, experience, integrity and overall professional excellence.  It is this peer review survey's highest rating.,

AV Peer Review Rating

, LexisNexis Martindale-Hubbell,

2005

Award to Committee

,

MBA Judicial Screening Commitee - Award of Merit

, Multnomah Bar Association,

2009

The Best Lawyers in America® for Personal Injury Litigation (2013 edition). Selection to Best Lawyers is based on an exhaustive and rigorous peer-review survey through confidential evaluations by the top attorneys in the country.

,

2013

 The 2007 Pro Bono Honor Roll of the Multnomah Bar Association recognizes Richard Vangelisti's service to victims of domestic violence.

,

Pro Bono Honor Roll

, Multnomah Bar Association,

2007

The Best Lawyers in America® for Personal Injury Litigation (2011 edition). Selection to Best Lawyers is based on an exhaustive and rigorous peer-review survey through confidential evaluations by the top attorneys in the country.,

2011

The Best Lawyers in America® for Personal Injury Litigation (2014 - 2016 editions). Selection to Best Lawyers is based on an exhaustive and rigorous peer-review survey through confidential evaluations by the top attorneys in the country.

,

2014

Judge James M. Burns Federal Practice/Professionalism Award

,

2009

The Best Lawyers in America® for Personal Injury Litigation (2012 edition). Selection to Best Lawyers is based on an exhaustive and rigorous peer-review survey through confidential evaluations by the top attorneys in the country.

,

2012
Special Licenses/Certifications:
Participant, William A. Barton Litigation Boot Camp IV (2009-2010)

Negotiation and Leadership, Harvard Law School Program on Negotiation (June 19-21, 2017)

,

2017

Civil Mediation, National Judicial College (May 8-12, 2017)

,

2017

Federal Mediator Training, USDC for the District of Oregon, 2010

Leveraging the Power of Emotions as You Negotiate, Harvard Law School Program on Negotiation (June 22, 2017)

,

2017
Bar/Professional Activity:
Member, Oregon Mediator Diversity Project (2020 - present)

,

2020

Member, Editorial Review Board, OSB Arbitration and Mediation (2017-2019)

,

2017

Board Member, Multnomah Bar Foundation (2018-2020)

,

2018

Mentor, MBA Mentorship Panel (2010)

Board Member, Multnomah Bar Association (2010-2013)

Past President of the Oregon Chapter of the Federal Bar Association (2005-06)

Panel Mediator, United States District Court for the District of Oregon (2010-present)

,

2017

Member, Pro Bono Representation Panel, USDC of Oregon (2007-2009)

Arbitrator - Arbitration Program, CIRCUIT COURT OF THE STATE OF OREGON FOR MULTNOMAH COUNTY (2008-2017)

Chair, Oregon Bench and Bar Joint Commission on Professionalism

,

2011

Treasurer, Multnomah Bar Association

,

2012

Ninth Circuit Representative, Ninth Circuit Judicial Conference (2007-2009; Co-chair in 2008 -2009)

Judge Pro Tempore, Circuit Court of the State of Oregon for the County of Multnomah (July 25, 2017 to July 25, 2020)

,

2017

Chair, Judicial Screening Committee, Multnomah Bar Association (2009 - 2010; 2007 - 2009 (member))

President's Circle, Oregon Trial Lawyers Association (2004-2009)

Guardians of Civil Justice, Oregon Trial Lawyers Association (2009-2016)

Member, Oregon Bench-Bar Joint Commission on Professionalism (2009-2014) (Chair in 2011)

Past President - Multnomah Bar Association (2013-2014)

,

2014

Board Member of the Oregon Chapter of the Federal Bar Association Board Member (2001-2010)

Barrister, Owen M. Panner American Inn of Court (2004-2010)
Pro bono/Community Service:
Member, Pro Bono Representation Panel, USDC of Oregon (2007-2009)

Team Captain, Oregon Mediators, Oregon Lawyers Against Hunger (2019-present)

,

2020

Financial Contributor, Sycamore Lane Therapeutic Riding Center

,

2011

Financial Contributor, 1000 Friends of Mercy Corps - Murdock Challenge (2009 -2010)

Habatat for Humanity

,

2012

Attorney Volunteer, Domestic Violence Project with Legal Aid Services of Oregon

Financial Contributor, Oregon Crime Victim's Law Center

,

2012
Scholarly Lectures/Writings:
This presentation covered the essential elements of successful mediation.

,

Speaker

,

Essential Tips on Mediation and Arbitration, OTLA Motor Vehicle CLE (October 2020)

,

2020

This article covers the essential elements for a successful mediation.

,

Author

,

The A-E-I-O-U-Y Checklist: Consider These Factors for a Successful Mediation, OSB Bulletin (January 2021)

, Oregon State Bar,

2020

This article covers effective mediation by video conference.

,

Mediation by Video Conference, Multnomah Lawyer (July/August 2020)

,

2020

This presentation covered elements of case evaluation in claims.

,

Speaker

,

The Price is Right—An Interactive Discussion About Claim Value, Oregon Claims Adjusters Association (November 2019)

,

2019

Facilitator

,

Facilitator

,

Creative Settlements in Contested Cases, Facilitator, OSB Elder Law UnCLE (May 2018)

,

2018

The presentation covered mediation, professionalism and negotiation.

,

Panelist

,

Tips, Traps, and Tools for Successfully Navigating Negotiations and Professional Relationships, Professional Liability Fund (October 2020) (co-presented with Hon. Katharine von Ter Stegge)

,

2020

This article explores the importance of information in personal injury matters.

,

Author

,

Mediation and the Importance of Information – A Neutral's Perspective, Trial Lawyer (Summer 2019)

,

2019

This article explores biases in case evaluation of legal disputes.

,

Author

,

Advocacy Biases in Case Evaluation, The Verdict (Issue 4, 2019)

,

2019

Chapter covers the importance of information in mediation of motor vehicle cases.

,

Author

,

Mediation and the Importance of Information (Chapter 47B), OTLA Motor Vehicle Desk Book (2020)

,

2020

Panel discussion of controversial issues facing mediators and advocates.

,

Panalist

,

Controversial Issues in Mediation, Oregon State Bar CLE

, Oregon State Bar,

2020

Tips, Traps, and Tools for Successfully Navigating Negotiations and Professional Relationships, Professional Liability Fund (October 2019) (co-presented with Hon. Jean Maurer)

,

Tips, Traps, and Tools for Successfully Navigating Negotiations and Professional Relationships, Professional Liability Fund (October 2019) (co-presented with Hon. Jean Maurer)

,

2019

Climbing Decision Trees with Parties and Counsel, ABA Dispute Resolution Conference (April 2019) (co-presenting with Prof. Marjorie C. Aaron)

,

Speaker

,

Climbing Decision Trees with Parties and Counsel, ABA Dispute Resolution Conference (April 2019) (co-presenting with Prof. Marjorie C. Aaron)

,

2019

Testimony in Favor of HB 2238 Relating to Improvement of Judicial Compensation, Oregon House Judiciary Committee (January 2019)

,

Witness

,

Testimony in Favor of HB 2238 Relating to Improvement of Judicial Compensation, Oregon House Judiciary Committee (January 2019)

,

2019

Presuasion strategies.

,

Adjunct Professor

,

Persuasion in Practice Class, Adjunct Professor, Lewis & Clark Law School (June 2017)

,

2017

Mediation strategies.

,

Speaker

,

How to "Win" Your Next Mediation – Strategies for Effective Advocacy, Multnomah Bar Association CLE (March 2018)

,

2018

Mediation of motor vehicle cases.

,

Speaker

,

Preparation for a Successful Mediation in Motor Vehicle Cases, OTLA (April 2018)

,

2018

Presentation on the use of decision trees in mediation.

,

speaker

,

Climbing Decision Trees with Parties and Counsel, ABA Dispute Resolution Conference (April 2019) (co-presenting with Prof. Marjorie C. Aaron)

,

2019

Mediation strategies.

,

Speaker

,

The Future of ADR, Panelist, Oregon Association of Defense Counsel (June 2018)

,

2018

Settlement conference practice in USDC of Oregon.

,

Author

,

Settlement Conferences in the District of Oregon, For the District of Oregon (Summer 2018)

,

2018

Summary judgment practice in Oregon.

,

Speaker

,

Effective Motion Practice - Summary Judgment Motions, Oregon State Bar (October 2018)

,

2018

How to establish a mediation practice.

,

Speaker

,

Building an Effective Mediation Practice, Oregon Mediation Association (November 2018)

,

2018

Article on mediation in the USDC of Oregon.

,

Author

,

Court-sponsored Mediation and Private Mediation in the District of Oregon, For the District of Oregon (2019)

,

2019

Understanding and Preventing Window Falls, Emanuel Children's Hospital

,

Speaker

,

2010

Vangelisti, R.J., Editor, Recent Case Developments, Trial Lawyer, Oregon Trial Lawyers Association (2003-2005)

Polishing the Edges: Perspectives on Professionalism from the Bench and Bar, Oregon State Bar

,

Speaker

,

2010

Vangelisti, R.J., Co-Editor, For The District of Oregon, Oregon Chapter of the Federal Bar Association (2001-2004)

Jury Selection/Focus Groups, OTLA

,

Speaker

,

2011

Vangelisti, R.J., Co-Author, Amendments to the Local Rules of Practice and Procedure, For The District of Oregon (Fall 2002)

Vangelisti, R.J., Co-author with U.S. Magistrate Judge John V. Acosta, Judges and Lawyers in Partnership: The Practical Rationale for Professionalism, Bulletin, Oregon State Bar

,

Author

,

2010

Vangelisti, R.J., Author, Conduct Counts: Professional Strategies for Dealing with Unprofessionalism, Oregon State Bar Bulletin (May 2008)

Vangelisti, R.J., Healing – Inspiring Clients to Help Themselves, Trial Lawyer, Oregon Trial Lawyers Association

,

Author

,

2011

Professionalism, Owen M. Panner Inn of Court (April 2008)

Effective Representation of Injured Children, Trial Lawyer, Oregon Trial Lawyers Association

,

2012

Bicycle Law and Injury Prevention for Advocates and RidersOregon State Bar CLE (June 2008)

"When the Rules Hit the Road" Re R. Friedman and P. Malone's Rules of the Road, Oregon Trial Lawyers Association, Litigator Lunch Series (January 2012)

Litigating a Physical Abuse/Neglect Case Against a Long-Term Care Facility, Oregon State Bar CLE (June 2008)

Vangelisti, R. J., Counsel Corner – Professionalism of an Apology, Multnomah Lawyer

,

2012

Know Your Rights - Preventing Child Window Falls, KATU's AM Northwest (September 2008)

E-Discovery - Bridging the Gap Between the Law and the Technology, Oregon Law Institute (October 2008)

Investigation (Chapter 9), OTLA Motor Vehicle Desk Book

,

author

,

2015

Professionalism, Oregon State Bar CLE (December 2008)

CLE presenter, Evaluating Potential Personal Injury Cases, Oregon State Bar CLE (December 2015)

Professionalism Committee 2009 "Pre-CLE": What You Didn't Learn In Law School: The Transition To the Real World of Practice, Multnomah Bar Association (April 2009)

Evaluating Potential Personal Injury Cases, Oregon State Bar CLE (December)

,

CLE presenter

,

2015

Vangelisti, R.J., Conflicts Between Lawyers – The Professionalism Antidote, The Committee on Pretrial Practice & Discovery of the Section of Litigation of the American Bar Association (forthcoming) (Winter 2010)

A Trial Lawyer's Perspective on Preventing Injury for Children, Safe Kids, Celebrate Kids and Prevent Injury Forum (October)

,

speaker

,

2014

Vangelisti, R.J., Co-author, Professionalism Web Page for Oregon State Bar New Lawyers Division (Summer 2009)

Removal and Remand, Federal Practice & Procedure, Oregon Law Institute & Federal Bar Association (May 2008)

Discovery Requests:  Deciding What Is Needed to Litigate Your Case and How to Get It, OSB Litigation Section (September)

,

speaker

,

2014

Vangelisti, R.J., Taking a Long-Term Approach to Marketing, Trial Lawyer, Oregon Trial Lawyers Association (Fall 2009)

Elder Abuse and Neglect Claims Against Facilities, Representing Elder Abuse Victims, Oregon Law Institute & OSB Elder Law Section (April 2008)

Jury Selection in Personal Injury Cases, Multnomah Bar Association (April)

,

speaker

,

2014

Vangelisti, R.J., Experts for Trial – Satisfying the Gatekeeper and Surviving Directed Verdict, Multnomah Lawyer

,

Author

,

2010

Rules and Procedures for Federal Court Success, National Business Institute (May 2008)

The Art of Effective and Professional Communication, Oregon State Bar CLE (December)

,

speaker

,

2013

Litigating Auto Accident Cases, Experts—Effective Strategies for Preference, Preparation, and Presentation at Trial, Oregon Law Institute (April)

,

speaker

,

2013

Improving the Administration of Justice in the Ninth Circuit: A Frank Discussion Between the Bench and Bar, 2009 Ninth Circuit Judicial Conference (facilitator) (July 2009)

Proving and Refuting Damage Claims by Individual Plaintiffs in Employment and Personal Injury Cases, Multnomah Bar Association CLE (January 2008)

Representing Victims of Physical Abuse Arising in Facilities, Oregon Law Institute (April)

,

speaker

,

2013

State/Federal Court Differences, Federal Practice & Procedure, Oregon Law Institute & Federal Bar Association (co-presenter with Hon. Garr King, U.S. District Court Judge) (November 2009)

Panelist, Negotiation Ethics: Winning Without Selling Your Soul, Oregon State Bar CLE (December 2007)

,

Panalist

,

Negotiation Ethics: Winning Without Selling Your Soul, Oregon State Bar CLE (December 2007)

,

2007

Vangelisti, R., Admissibility of Government Reports Under the Public Records and Business Records Exceptions to the Hearsay Rule, Trial Lawyer (2014)

,

author

,

2014

Vangelisti, R.J., Attorneys Preventing Child Abuse Through Mandatory Reporting, National Law Foundation (October 2009)

Fact Investigation in Personal Injury Cases, Oregon Trial Lawyers Association (November 2007)

Vangelisti, R., Taking Equal Justice and Professionalism, Multnomah Lawyer (April 2014)

,

author

,

2014

Trial Professionalism—Strategies for Dealing with Unprofessionalism, Spotlight CLE, Owen M. Panner Inn of Court (September 2009)

Bicycle Law and Injury Prevention for Advocates and RidersOregon State Bar CLE (June 2007)

Vangelisti, R., Taking Care of Our Clients, Multnomah Lawyer (March 2014)

,

author

,

2014

Professionalism for First Year Law Students of Lewis & Clark Law School (facilitator) (August 2009)

Litigating Elder Abuse and Neglect Claims, OSB Elder Law Section (May 2007)

Preventing Elder Abuse, Multnomah Bar Association (January 2007)

Vangelisti, R., Courthouse Funding—The Glass is Half Full, Multnomah Lawyer (November 2013)

,

author

,

2013

Vangelisti, R.J., How the MBA Screens Judicial Applicants, Multnomah Lawyer (October and November 2009)

Preventing Elder Abuse, Legal Aid Services of Oregon CLE (October 2006) 

Vangelisti, R., Our New Courthouse is Coming, Multnomah Lawyer (September 2013)

,

author

,

2013

Vangelisti, R.J., Conflicts Between Lawyers – The Professionalism Antidote, The Committee on Pretrial Practice & Discovery of the Section of Litigation of the American Bar Association (Fall 2009)

Fact Investigation in Personal Injury Cases, Oregon State Bar CLE (June 2006)

Vangelisti, R., Our Focus on Diversity, Multnomah Lawyer (July/August 2013)

,

author

,

2013

Vangelisti, R.J., Co-author with U.S. Magistrate Judge John V. Acosta, Judges and Lawyers in Partnership for Professionalism, Bulletin, Oregon State Bar (forthcoming) (2010)

Associating Co-Counsel to Build Your Practice, Oregon Trial Lawyers Association(January 2006)

Vangelisti, R., Co-Author, The Integral Role of Local Counsel in the District of Oregon, For The District of Oregon (Summer 2013)

,

author

,

2013

Trial Professionalism—A Key to Winning for Your Client, Spotlight CLE, Owen M. Panner Inn of Court (December 2009)

Litigating a Physical Abuse/Neglect Case Against a Nursing Home; Representing Elder Abuse Victims, Oregon Law Institute of Lewis and Clark Law School (March 2005)

Strategic Discovery Practice in Federal Court, Oregon Chapter of the Federal Bar Association, Panel Participant on Professionalism/Civility/Conferral with Hon. Anna Brown, Hon. John Acosta, and Scott Hunt (April 2010)

Local Rules, Pretrial Strategy, Case Management, and Rule 16 Conferences; Federal Practice and Procedure Seminar, Federal Bar Association and Oregon Law Institute of Lewis and Clark Law School (March 2004)

Fact Investigation in Personal Injury Cases, Oregon State Bar CLE (June 2010)

Vangelisti, R.J. Author, Removal from State to Federal Court, Civil Litigation Manual, OSB CLE 2008 Supplement (2008 forthcoming)

Willamette University College of Law, Professionalism Orientation Program

,

Speaker

,

2010

Orientation Professionalism Program, Lewis & Clark Law School

,

Speaker

,

2010

Vangelisti, R.J., Author, Where to file - Federal Court v. State Court, Trial Lawyer, Oregon Trial Lawyers Association (2007)

Experts—Preference, Preparation and Presentation at Trial, Multnomah Bar Association, Young Lawyers Division

,

Speaker

,

2010

Vangelisti, R.J., Co-Author, Abnormally Dangerous Activities, Torts - Oregon State Bar Series (2006)

Experts—The Lawyer's Perspective, Trial Tips for the Litigator, Oregon Law Institute

,

Speaker

,

2010

Vangelisti, R.J., Research Editor, Products Liability, Torts - Oregon State Bar Series (2006)

Proving Medical Specials in Personal Injury Cases, Oregon Trial Lawyers Association

,

Speaker

,

2010

Vangelisti, R.J., Author, Right to Trial by Jury-A Cornerstone of Our Democracy, Oregon State Bar Bulletin (April 2005)

Professional Strategies for Dealing with Unprofessional Conduct, OSB House of Delegates, Oregon State Bar

,

Speaker

,

2010

Vangelisti, R.J., Author, A Senior Duty:  Why not mandatory reporting for elder abuse?, Oregon State Bar Bulletin (February/March 2005)
Verdicts/Settlements:
Confidential settlement on behalf of elder who suffered neglect in long-term care facility in Washington (2005)

Successful appeal on behalf of brain injuried child who suffered window fall; recovery of $678,890

,

2011

Policy limits settlement for pedestrian who suffered brain injury in crosswalk

,

2013

$318,000 jury verdict in premises liability case against retail store; recovery of $480,694 (including statutory fees and costs of $162,677) (2008)

$560,000 jury verdict for brain injuried child who suffered window fall at duplex (2009)

Confidential settlement on behalf of minor in case alleging sex abuse (2008)

$120,000 settlement on behalf of couple for mold exposure on premises (2004)

$215,000 - Settlement of wrongful death case involving elder in care facility

,

2012

$300,000 settlement on behalf of baby who suffered sever burns in restaurant (2008)

$904,200 jury verdict against Alzheimer's care facility, including punitive damages (2008)

Confidential resolution of medical products liability cases involving implants (2007)

Confidential settlement on behalf of elder who suffered neglect in long-term care facility in Oregon (2008)

$696,000 settlement on behalf of child for insurance proceeds (2011)

$1,000,000 settlement on behalf of brain injured child who fell from window of apartment (2005)

$325,000 settlement for cyclist injured by motor vehicle

,

2013

$1,500,000 settlement on behalf of child injured in foster care (2011)

$210,000 settlement on behalf of injury cyclist who suffered hand injury from collision with commercial vehicle (2005)
Other Outstanding Achievements:
Editor-In-Chief, SMU Law Review (1994-1995)

Judicial Law Clerk, THE HONORABLE RICHARD A. SCHELL, Chief Judge, U.S. District Court, Eastern District of Texas (1995-1997)

Order of the Coif (1995)
Newsletters:
Vangelisti, R.J., Co-Editor, For The District of Oregon, Oregon Chapter of the Federal Bar Association (2001-2004)
Educational Background:
Civil Mediation, National Judicial College (May 8-12, 2017)

,

2017

Brophy Jesuit College Preparatory, Phoenix, Arizona, 1985

Negotiation and Leadership, Harvard Law School PON (June 19-21, 2017)

,

2017

Leveraging the Power of Emotions as You Negotiate, Harvard Law School PON (June 22, 2017)

,

2017

Arizona State University, B.A. magna cum laude, Philosophy, 1991; Honors College

Basic Mediation Training, USDC for the District of Oregon with Justice Susan Leeson, 2010

Southern Methodist University School of Law, J.D. with high honors, 1995; Order of the Coif
Industry Groups
Business Disputes
Employment
Insurance
Personal Injury
Professional Negligence
Additional Sources of Information About Richard J. Vangelisti
Show More
Richard J. Vangelisti:
Last Updated: 2/8/2021