« Back to Results
Tom D'Amore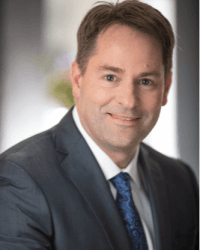 Attorney Profile
Top Rated Personal Injury Attorney in Portland, OR
Phone: 888-704-6651
Fax: 503-224-1895
Selected To Super Lawyers:
2006, 2010 - 2021
Practice Areas:
Personal Injury - General: Plaintiff (50%),
Civil Litigation: Plaintiff (10%),
Insurance Coverage (10%),
Personal Injury - Medical Malpractice: Plaintiff (10%),
Personal Injury - Products: Plaintiff (10%),
State, Local & Municipal (10%)
Attorney Profile
Tom D'Amore is a highly experienced trial lawyer and educator of fellow trial lawyers. Tom is licensed to practice in Oregon, Washington and California and is retained to work on cases nationwide with other attorneys. His practice emphasizes serious personal injury, wrongful death, traumatic brain injury, quadriplegia, product liability, opioid and other complex litigation. His law firm, D'Amore Law Group, has been seeking justice for injured people and their families in Oregon, Washington and California since 1992.
Tom D'Amore has earned a reputation among insurance companies and corporations as an ethical, experienced and aggressive personal injury attorney. 
Tom is deeply committed to both his clients and the legal community. He serves on the Board of Governors and the Executive Committee of the American Association for Justice (AAJ), a national organization promoting access to justice. Tom is a former Certified Public Accountant (CPA) in Oregon and California.  He serves as the Budget Chair for AAJ and serves on various AAJ committees. He is Past President of the Oregon Trial Lawyers Association (OTLA), and currently serves on the OTLA Board of Governors, and is an Eagle member of the Washington State Association for Justice.
 Tom volunteers his time on the Board of Good Deeds, a Portland-based non-profit that financially assists families whose family member has incurred overwhelming medical expenses from a serious injury or medical condition.  He serves on the Development Committee of Public Justice, a national non-profit legal advocacy organization.  Tom also serves on the Board of the Academy of Truck Accident Attorneys, a national organization of truck litigation attorneys.  
Tom is a member of the American Board of Trial Advocates (ABOTA), Tom D'Amore is a board-certified civil trial attorney and board-certified truck accident law attorney certified by the National Board of Trial Advocacy. He is also a long-time AV Preeminent* rated attorney by his peers for ethics and ability.
Practice Areas
50%

Personal Injury - General: Plaintiff

10%

Civil Litigation: Plaintiff

10%

Insurance Coverage

10%

Personal Injury - Medical Malpractice: Plaintiff

10%

Personal Injury - Products: Plaintiff

10%

State, Local & Municipal
Focus Areas
Motor Vehicle Accidents, Personal Injury - Plaintiff, Wrongful Death, Sexual Abuse - Plaintiff, Trucking Accidents, Medical Malpractice
Selections


Super Lawyers: 2006, 2010 - 2021
Certificates and Credentials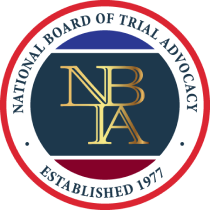 Email Me
To: Tom D'Amore
Super Lawyers: Potential Client Inquiry
Additional Sources of Information About Tom D'Amore
About Tom D'Amore
Admitted: 1992, Oregon
Professional Webpage: https://damorelaw.com/damoreteam/tom-damore/
Honors/Awards:
Honorable mention goes to lawyers from Gibson Dunn; Cravath; Quinn Emanuel, Dechert and plaintiffs lawyer Tom D'Amore.

,

Runner up Litigator of the week - Law.com

, https://www.law.com/litigationdaily/2020/05/01/and-the-lotw-runners-up-50/,

2020

UPDATE: Winner Selected as one of four parties for the SFTLA trial lawyer of the year award - 2020,

Winner San Francisco Trial Lawyer of the year award

, San Francisco Trial Lawyers Association,

2020

Honorable mention goes to lawyers from Gibson Dunn; Cravath; Quinn Emanuel, Dechert and plaintiffs lawyer Tom D'Amore.

,

Runner up Litigator of the week - Law.com

, The AmLaw Ligation Daily,

2020

The award annually recognizes "an individual or group who, throughout the previous year, strived to create a more just society through creative litigation and innovative work with the broader public interest community."

,

Arthur H. Bryant - Public Justice Award

,

2016

President, Oregon Trial Lawyers (OTLA)

,

2010

Selected as a finalist for the Public Justice's 2019 Trial Lawyer of the Year Award

,

Finalist for the Public Justice's 2019 Trial Lawyer of the Year Award

,

2019

AV® Preeminent™, Martindale-Hubbell
Special Licenses/Certifications:
He is a board-certified civil trial specialist with the National Board of Trial Advocacy (NBTA).  Tom is also board-certified as a trucking litigation specialist by the NBTA. Tom serves on the Board of the Academy of Truck Accident Attorneys. 

,

2020

Lutheran Community Services (LCS) Northwest - Refugee Program - Adopt a family 

,

2019

Board-certified as a trucking litigation specialist by the National Board of Trial Advocacy (NBTA). Tom serves on the Board of the Academy of Truck Accident Attorneys. 

,

2019

Board-certified civil trial specialist with the National Board of Trial Advocacy (NBTA).  

,

2020

Board-certified civil trial specialist with the National Board of Trial Advocacy (NBTA).  

,

2019

Certificate of Dispute Resolution, Pepperdine University School of Law
Bar/Professional Activity:
OLA - Founder and Leader The objective of the OLA (OTLA Leadership Academy) is to identify potential leaders within OTLA, leaders that may have been reticent to come forward without this unique opportunity. Participants must be new lawyers with experience ranging from 0 to 10 years.The selection process focuses on many different skill sets and attributes – such as leadership experience, community involvement, commitment to OTLA and how the applicant will bring diversity to the leadership of OTLA.

,

2019

OLA  - Founder and Leader The objective of the OLA (OTLA Leadership Academy) is to identify potential leaders within OTLA, leaders that may have been reticent to come forward without this unique opportunity. Participants must be new lawyers with experience ranging from 0 to 10 years.The selection process focuses on many different skill sets and attributes – such as leadership experience, community involvement, commitment to OTLA and how the applicant will bring diversity to the leadership of OTLA.

,

2017

Tom serves on the Board of the Academy of Truck Accident Attorneys.

,

2019

American Association for Justice (AAJ) - Executive Committee, Budget Chair

,

2019

Tom serves on the Board of Truck Accident Attorneys.

,

2020

American Association for Justice (AAJ) - Executive Committee, Budget Chair..

,

2020

Academy of Truck Accident Attorneys

,

2018

California 

,

1990

Past Chair, Motor Vehicles Accident Committee, American Association for Justice

Oregon Law Institute, Board Member

,

2011

American Board of Trial Advocates

Multnomah Bar Association

National Board of Trial Advocacy

,

1999

Washington

2010-2011 President, Oregon Trial Lawyers Association (OTLA)

Oregon State Bar: House of Delegates, Jury Instructions Committee

Member, Budget Committee, American Association for Justice

National Crime Victim Bar Association

,

2011

Pound Civil Justice Institute

Oregon

Board Member, Oregon Trial Lawyers Association (OTLA)

Past Chair, Audit Committee, American Association for Justice

Eagle Member, Washington State Association for Justice

Clark County (WA) Bar Association

Board of Governors, American Association for Justice
Pro bono/Community Service:
Lutheran Community Services (LCS) Northwest - Refugee Program - Adopt a family 

,

2014

Oregon Food Bank - volunteers

,

2018

Oregon Food Bank - volunteeers

,

2017

Sponsored a food and fund Drive with Lift Up Portland whose mission is to reduce hunger and improve the lives of low-income residents of Northwest and Downtown Portland.,

2020

Lutheran Community Services (LCS) Northwest - Refugee Program - Adopt a family 

,

2018

Lutheran Community Services (LCS) Northwest - Refugee Program - Adopt a family 

,

2015

Lutheran Community Services (LCS) Northwest - Refugee Program - Adopt a family 

,

2016

Lutheran Community Services (LCS) Northwest - Refugee Program - Adopt a family 

,

2017

Lutheran Community Services (LCS) Northwest - Refugee Program - Adopt a family 

,

2019

Lutheran Community Services (LCS) Northwest - Refugee Program - Adopt a family 

,

2020

Good Deeds Board of Directors At Good Deeds our mission is to provide assistance to families with special medical circumstances. The assistance we deliver is focused to benefit the family as a whole, and is specific to the unique and individual needs of that family, in that set of circumstances.

,

2017

Good Deeds Board of Directors  At Good Deeds our mission is to provide assistance to families with special medical circumstances. The assistance we deliver is focused to benefit the family as a whole, and is specific to the unique and individual needs of that family, in that set of circumstances.

,

2016

Good Deeds Board of Directors At Good Deeds our mission is to provide assistance to families with special medical circumstances. The assistance we deliver is focused to benefit the family as a whole, and is specific to the unique and individual needs of that family, in that set of circumstances.

,

2019

Good Deeds Board of Directors At Good Deeds our mission is to provide assistance to families with special medical circumstances. The assistance we deliver is focused to benefit the family as a whole, and is specific to the unique and individual needs of that family, in that set of circumstances.

,

2018

Good Deeds, Board of Directors-  At Good Deeds our mission is to provide assistance to families with special medical circumstances. The assistance we deliver is focused to benefit the family as a whole, and is specific to the unique and individual needs of that family, in that set of circumstances.

,

2020
Scholarly Lectures/Writings:
YES    NO    ITEM        1.    Is the proposed representation consistent with the lawyer's mandatory ethical obligations?        2.    Are the clients (and any nonclients ) clearly and expressly identified by name?        3.    Are the matters on which the lawyer proposes to represent one or more clients clearly described?        4.    Are any known or anticipated adverse parties clearly identified?        5.    If consent is being sought because of work that the lawyer has previously done for others who will not be clients in the matter at hand (e.g., a lawyer who proposes to represent a plaintiff in personal injury litigation against a former client):            a.    Is that other work and the lawyer's relationship to that client fairly and clearly described?            b.    Is the presence or absence of any interrelationship or connection between the proposed work and the previous work fairly and clearly described?            c.    Is the presence or absence of any risk of adverse disclosure of any confidential client information fairly and clearly described?            d.    Does the letter fairly and clearly discuss any potential limitations on the lawyer's eagerness or zealousness because of the fact that a given lawyer or law firm will be acting for a current client and against a former client, albeit on unrelated matters?        6.    If consent is being sought because the lawyer proposes to represent multiple plaintiffs or multiple defendants in a particular matter:            a.    Is this fact clearly stated?            b.    Are the potential effects of joint representation on attorney-client privilege fairly and clearly explained?            c.    If the lawyer's willingness to proceed is based on assurances from the clients to the effect that there is no present or anticipated conflict between them, does the letter document all such assurances and call upon the client to inform the lawyer at once if the lawyer is mistaken in any respect?            d.    Does the letter fairly and clearly describe any risks that the interests of the multiple plaintiffs or defendants may diverge in the future?            e.    Does the letter fairly and clearly discuss any potential effects on the lawyer's eagerness or zealousness because of the multiple representation?            f.    Does the letter fairly and clearly describe what the lawyer will or may do if the conflict escalates or turns into an actual (nonwaiveable) current client conflict?        7.    Does the letter explain any potential for extra costs or fees if the lawyer is forced to withdraw in mid-matter?         8.    Does the letter fairly and clearly discuss any other reasons known to the lawyer why the client might not wish to consent?        9.    Does the letter state that the client should consider these matters for himself/herself because of the potential for conflict on the lawyer's part?        10.    Is the letter written in simple language rather than in legalese?        11.    Does the letter state that the lawyer recommends that the client consult independent counsel prior to consenting?        12.    Does the letter ask the clients to express their consent by signing an enclosed extra copy of the letter and returning it to the lawyer for the lawyer's files?        13.    When all is said and done, does the lawyer subjectively and reasonably believe that any clients whose consent is sought will understand both what is being requested and the nature of any potential pros and cons?        14.    When all is said and done, does the lawyer subjectively and reasonably believe that what is being requested in the letter is both fair and consistent with each client's interests?        15.    Are letters being sent to all affected current clients?        16.    Are there any former clients to whom disclosure and consent letters must be sent?        17.    If any concerns remain, have you contacted the OSB General Counsel's office for ethics advice?

,

Author

,

Litigation Practice Aids

, OSB Professional Liability Fund ,

2019

What is a Reptile?The Reptile method taps into a jurors' survival instinct by showing jurors how a verdict makes them and their community safer. Therefore, a verdict for the plaintiff is a verdict for the juror.Our Opponents "Hijacked the Reptile"Insurance Industry Corporations Pharmaceutical Industry The MediaAmericans have been taught, programmed, and indoctrinated to believe: Lawsuits Ruin Economy and Health Care System Lawsuits Suppress Development of New Products Lawsuits Endanger ReligionLawsuits Endanger ReligionIt goes like this: Plaintiff's Lawyers donate money to get liberal politicians elected Who in turn appoint liberal judges Who in turn make rulings to take God out of public schools Force Evolution in public schools Permit Abortions Permit Gay Marriage,

Presenter

,

Opening Statement: The Reptile Template

, OTLA,

2016

REPORTREMOVERESPONDREMOVE from PatientsThe standards that were violated by the hospital through Mr. Francis are: Medical Staff Bylaws, Article 16.1-1: Corrective Action Procedures. Whenever a practitioner with clinical membership and/or privileges engages in disruptive behavior, makes or exhibits acts, statements, demeanor or professional conduct and the same is or is reasonably likely to be detrimental to patient safety or to the delivery of quality patient care, corrective action may be initiated by any officer of the medical staff, by any clinical service chairman, by the chief executive officer or by the board.(Exhibit 48, page 7, Article 16.1-1) Medical Staff Bylaws, Article 16.2-1 Precautionary privilege withdrawal. With reference to Article 16.1-1, if the act(s), statement(s), demeanor or conduct of the practitioner is/are perceived to represent a clear and imminent threat by the president of the medical staff or the hospital chief executive officer or the designate of either, then each of these persons shall have the authority to impose a precautionary privilege withdrawal.Medical Staff Bylaws, Article 3.1-4 Attitude/Citizenship. (e) Disruptive behavior will not be tolerated. Members of the medical staff may be denied appointment or reappointment on the basis of disruptive behavior. Disruptive behavior alone is sufficient cause for denial of privileges or reappointment. … (Exhibit 48, p. 6, Article 3.1-4)Medical Staff Bylaws, Definitions: #14. Disruptive behavior. The following are examples of disruptive behavior and are listed here as our definition: …. Sexual harassment; … inappropriate touching of employees …,

Presenter

,

How to Try a Case Agaisnt a Hospital That Conceals Sexual Abuse of Patients

, OTLA,

2016

Jurors Remember . . .10 percent of what they hear 20 percent of what they see 80 percent of what they see and hearJury Instructions - AnimationCommon Instruction – General ApproachCharts, summaries, diagrams, and animations have been used for the convenience of the witness to help illustrate the witness' testimony. These charts, summaries, diagrams, and animations are offered to assist you in evaluating the witness' testimony. Like the testimony of the witness, it may be accepted or rejected in whole or part. You have been shown a computer-animated visualization. This visualization is intended by the party presenting it to help you understand the testimony of the witness by illustrating that testimony visually. Like the testimony of the witness, it may be accepted or rejected in whole or in part.AdmissibilityFew Nevada CasesPeople v. Duenas, 55 Cal.4th 1 (2012) Criminal case, the DA's expert used an animation to show how the defendant shot and killed the sheriff. Court found that the animation was admissibleAdmissability"[A] computer animation is not substantive evidence used to prove the facts of a case; rather it is demonstrative evidence used to help a jury to understand substantive evidence."  Duenas, 55 Cal.4th at 21.,

Presenter

,

Using Incident Reconstruction to Ensure the Jury Can Empathize with Your Client

, Nevada Justice Association,

2017

Presenting UM/UIM ClaimsUninsured – No insurance Underinsured – Not enough insurance Coverages are the same under that statute; Does not matter if it does not say UIM or UM; treated the same Self insured entities and governmental entities – rules apply just like private insurance Ajir caseUM/UIM Cases Arise FrequentlyUM/UIM mandatory in 21 states, plus D.C. Opt-out provisions Uninsured motorists, 12.6% nationallyOpt-out1.Talk about OR & WA- OR can reduce to statutory minimums  – WA can eliminate coverage altogether (RCW §§ 48.22.030 – 48.22.040) 2.Tell your clients – No 3.Talk about Ajir case (ORS 742.500 to 742.504 and 806.070) – county was self-insured and did not proper election to reduce UM coverage; matched the liability limits of $500,000,

Presenter

,

Uninsured and Underinsured Motorist Claims

, OTLA,

2017

Statutory Arbitration ProvisionORS 742.504(10) provides as follows:    If any person making claim hereunder and the insurer does not agree that the person is legally entitled to recover damages from the owner or operator of an uninsured vehicle because of bodily injury to the insured, or does not agree as to the amount of payment that may be owing under this coverage, then, in the event the insured and the insurer elect by mutual agreement at the time of the dispute to settle the matter by arbitration, the arbitration shall take place as described in ORS 742.505. Any judgment upon the award rendered by the arbitrators may be entered in any court having jurisdiction thereof, provided, however, that the costs to the insured of the arbitration proceeding do not exceed $100 and that all other costs of arbitration are borne by the insurer. "Costs" as used in this provision does not include attorney fees or expenses incurred in the production of evidence or witnesses or the making of transcripts of the arbitration proceedings. The person and the insurer each agree to consider themselves to be bound by any award made by the arbitrators pursuant to this coverage in the event of such election. At the election of the insured, the arbitration shall be held:            (a) In the county and state of residence of the insured; (b) In the county and state where the insured's cause of action against the uninsured motorist arose; or (c) At any other place mutually agreed upon by the insured and the insurer.     Although several portions of the UIM statute were amended in 2016, the arbitration portion in ORS 742.504(10) was not changed. Scope of Arbitration     Under the UIM statutory arbitration provision quoted in § 18.__, supra, two types of claims are expressly subject to arbitration: (1) claims in which the insurer and the insured do not agree that the insured is legally entitled to recover damages from an uninsured motorist because of bodily injury to the insured; and (2) claims in which the insured and the insurer do not agree on the amount of payment that may be owing under coverage.     The statute does not expressly provide for the arbitration of other disputes arising out of a UM/UIM claim, such as coverage disputes or disputes over whether an insured has satisfied all of the conditions precedent to bringing a UM/UIM claim. These questions have come up frequently in other jurisdictions and there is no consistent rule. See, Annot, What Issues Are Arbitrable Under Arbitration Provision of Uninsured and Underinsured Motorist Insurance, 103 ALR 5TH 1 (2002).     Oregon courts have not addressed this issue head on, but coverage issues were discussed in Brewer v. Allstate Insurance Co., 248 Or 558, 561–63, 436 P2d 547 (1968), and Fawver v. Allstate Ins. Co., 267 Or 292, 296, 516 P2d 743 (1973). In Brewer, the arbitrator denied UM recovery to the insured because the insured failed to prove that the tortfeasor was uninsured. Although an insured does not have the burden of proof in this situation, the court found that it could not review the basis for the arbitrator's award. In Fawver, the plaintiffs in a UM arbitration claimed that the arbitrator exceeded his authority when he decided that the other car was not a phantom vehicle. The court held that the language of the UM coverage endorsement permitted the arbitrator to resolve this issue.    In Edwards v. Hartford Insurance Co., 110 Or App 480, 823 P2d 439, rev. denied, 313 Or 210 (1992), the Oregon Court of Appeals held that when an arbitrator determined the applicable insurance policy limits as part of entering an uninsured motorist award, the decision was final and not subject to judicial review. The court relied on the Oregon Supreme Court's decision in Brewer, 248 Or at 558.   Binding Nature of Award; Litigation OptionsThe insured and insurer may elect binding arbitration by mutual agreement. If they do not agree, then the dispute can be resolved by litigation.  In Carrier v. Hicks, 316 Or 341, 351–52, 851 P2d 581 (1993), the court ruled that the former Oregon UM statute was unenforceable to the extent that it purported to bind both parties in a UM/UIM arbitration that was not conducted ...

,

Author

,

Chapter 18: PIP/UM/UIM Coverage

, ARD in Oregon,

2019

Direct Examination of  Lay Witnesses3 PsEach question should be to the point Elicit information that jurors needHelp witness get to a specific fact Who, What, Where, When, Why, HowInclude as many harms witnesses as liability witnesses Choose the Right First WitnessNo stake in the outcomeProvide a chronological overview of the eventDescribe the harmCross-examination Proof,

Presenter

,

Direct Examination

, OTLA Motor Vehicles,

2018

You Must Prepare For Direct Examination3 Ps – Prepare You and Your WitnessGather All the FactsStrategize – Guts of Your CaseList and Organize Your ConclusionsSimplify – Cut, Cut, CutLet Us Show You 3 Concepts to Guide YouEstablish Your Legal Elements Through Witnesses and ExhibitsAnticipate and Undermine Your OppositionPersuade Jurors to Accept and Fight for Your ConclusionsPlaintiff Testimony GoalsEstablish Credibility and Authenticity Describe the Event and Harm Describe the Consequences of Defendant's Act Anticipate and Undermine Defense Position,

Presenter

,

Video Presentation: Direct Examination

, Oregon Trial Advocacy College ,

2018

Focus GroupsUse focus groups to find weaknesses in caseStrategize how to handle weaknessesThis is the place to discuss client conduct, good and bad! Erikson case example "but she should have known! She was a nurse!" etc.DepositionsTeach Your Client How to Talk About His/Her Conduct Be short and sweetStick to factsStay calm  ,

Presenter

,

How and When to Focus on Your Client's Conduct Versus the Defendant's Conduct

, AAJ Winter Convention,

2018

FALL IN LOVE WITH YOUR CASE AND CLIENT (and communicate it)Case Preparation(1)Choice of Law   -Oregon Damage Caps   -Parties from Far and Wide (2) Joint Liability (3) Contribution/Reallocation   -Oregon Rule > 25% can reallocate 1 year after verdict (4) Defense Summary Judgment on Employee v. Independent Contractor   -Implications for Punitive DamagesBring Events to Life with AnimationDemonstration v. Simulation Emphasized Lead Up to Crash Use of Sound Use Likenesses for Realism Transition to Actual PhotosGet the DataECM / GPS ("Black Box") Zonar/Communication/Cell Phones Logbooks FMCSA/Volpe FOIA Documents Social Media,

Presenter

,

Secrets to a $26.4 Million Dollar Verdict: 7 Tips to Make Your Case a Winner

, Trials Guides Webinar,

Medical Malpractice, Personal Injury, Sexual Assault

,

2020

Types of Bad Faith ActionsWhat we not talking about here 1st Party Bad Faith    Very simple    You or the insured are suing your insurance co. for bad faith    Don't have 1st party BF in Oregon 3rd Party Bad Faith     Bad faith by Defendant's insurer    Bad faith against the defendant    Don't want to do those claims bc it does not feel right    Attorney in underlying becomes WitnessCovenant of Good Faith and Fair DealingImplied in every insurance contract-Look at you State Law    -Oregon – Standard of Proof (post-assignment)    -Test is not egregious conduct - Did the Insurer act reasonably toward at fault party?    Example – truck, single car roll over, represent passenger that was rendered a full quadriplegic    -family notified us right away, $25k P    -rep letter to insurer    -demand that they tender (affirmative)    -tough guy adjuster – no policy limit, no tender    -sue for excess            ,

Presenter

,

Fighting the Float: Using the Bad Faith of the Insurance Company to Benefit Your Client

, WTLA Ski Seminar,

2019

"The rules provide an anchor for jurors through the storm of legal and factual complexity. Rules tellthe jurors what the case is really about and what they have come to the courtroom to decide:Who broke the rules? If the jurors know and adopt the rules, the plaintiff attorney is on the roadto victory.The value of a "rules of the road" based strategy is also explored in books by juryconsultant David Ball and trial lawyer Don Keenan,2 books which are also "must reads" forevery trial lawyer. In Reptile, Ball and Keenan explore how a rules-based case resonates with ajuror's sense of self-protection, inspiring a desire to protect the community. People who breakthese rules threaten the community. By stating the case in terms of rules, you empower the juryto protect their community. This is vital, because if this case is simply about the private litigants,then the plaintiff loses. When a case is presented using the clarity of rules, the case becomesabout more than just two parties: a well-crafted rule makes the case more about the community.This chapter identifies sources for rules in the context of motor vehicle litigation andillustrates the requirements for an effective rule. This chapter also discusses using the rules in allaspects of a case from the complaint, through discovery, in voir dire, presentation of evidence,and summation. Finally, this chapter identifies some alternative sources of rules in truckingaccident cases, as well as discusses differences between wrecks involving private passengervehicles and motor vehicle collision cases involving commercial trucks."

,

Author

,

Chapter 3: Rules of the Road for MVC Cases

, OTLA Automobile Litigation Deskbook,

2020

Mary Carter Agreement(1)Added De Facto Co-Counsel (2)Took Away Allocation (3)Added a Second StorylineRestatement (Second) of Tort(Illustration of "Acting in Concert") "A and B are driving automobiles on the public highway. A attempts to pass B. B speeds up his car to prevent A from passing. A continues in his attempt and the result is a race for a mile down the highway, with the two cars abreast and both traveling at dangerous speed. At the end of the mile, A's car collides with a car driven by C and C suffers harm. Both A and B are subject to liability to C."  ,

Presenter

,

Turning a $200K "Final Offer" into a $27M Unanimous Verdict – Wrongful Death

, CLE ,

2020

PPP Program I & IILoan or Grant? Based on Payroll Plus: Other Costs New PPP $320 Billion Estimates say will be used up in 10 daysYour Loan AmountPayroll + Rent/Lease or Mortgage Interest Payments Utilities 401K Payments Health Insurance Certain Payroll Taxes,

Presenter

,

Small Business Association: Paycheck Protection Program

, OTLA Webinar,

2020

Mary Carter Agreement? Name derives from a partial settlement that was entered into by 1 defendant out of many in Booth v. Mary Carter Paint Co., 202 So.2d 8 (Fla. Dist. Ct. App. 1967) Since then, multi-party tort litigation has spawned a variety of partial settlement structuresTrue Mary Carter Agreement:4 Elements1.the agreement is secret2.the settling defendant agrees to remain in the case3.the plaintiff is guaranteed a certain amount of damages 4.the settling defendant gains a financial incentive in the outcome Goals are to limit costs, fix damages & reduce complexity for the settling parties,

Presenter

,

10-4 Good Buddy: Using Mary Carter Agreements in Trucking Cases

, WTLA Ski Seminar,

2020

Coming  

,

Presenter

,

Cutting Edge Jury Presentations: Road to $26.4 million Verdict

, ATAA Virtual Symposium,

Personal Injury, Trucking Accidents

,

2020

It's Discovery Right?  Well?Most Important - Use deposition for evidence at trial  Favorable v. Unfavorable WitnessDirect exam Evidence Obtain admissions from a witnessSolidify a witness's account of eventsPerpetuate testimony of a witnessLearn information you do not already knowWhat are your To Dos – YOU and CLIENT/W?Focus GroupsDevelop your case themesResearch your witnessesIdentify key documents  - Pre-mark the exhibitsCreate an outline - Determine your approachArrange the logistics – Now Virtual DepositionsThe Goal of the Mousetrap Technique(Phil Miller and Paul Scopter) The goal of the mousetrap is to get the witness to personally commit to a position that is the beginning of a long slippery slope including a possible admission that the conduct is both negligent and reckless. Technique:Don't Talk about "this" case  (Sometimes forget)Use rear end car crash,

Presenter

,

Depositions and Cross Examination

, OSB Workers' Compensation Virtual ,

2020

[Civil Litigation] [General Litigation] [Q&A] Litigation Overview (WA) Court System StructureCurrent as of: 1/13/2020What is the Structure of the Court System for Civil Matters in the Jurisdiction? The Trial CourtsThere are two levels of trial courts in the Washington state court system: Superior courts Courts of limited jurisdiction, which include district courts and municipal courts The Washington state court system is summarized below. For more detailed discussion, see Court System Overview (WA). [ADD LINK] Superior CourtsSuperior courts in Washington are grouped into districts. There are 30 superior court districts. Most superior court districts in Washington consist of a single county. However, several of Washington's less populous counties are served by multi-county superior court districts. While courthouses are located in each county of these districts, superior court administration is consolidated for these districts. The following counties are served by multi-county superior court districts: Benton and Franklin Columbia, Garfield, and Asotin Ferry, Stevens, and Pend Oreille Pacific and Wahkiakum Skamania and Klickitat   See Rev. Code Wash. §§ 2.08.060–2.08.065; http://www.courts.wa.gov/newsinfo/resources/?fa=newsinfo_jury.display&altMenu=Citi&folderID=jury_guide&fileID=superior. Courts of Limited JurisdictionCourts of limited jurisdiction include district courts and municipal courts. See Rev. Code Wash. § 3.02.010. District courts are county-level courts and serve defined territories, both incorporated and unincorporated, within a given county. District court districts in a given county may be created by the county governing body pursuant to a "districting plan" procedure specified by statute. See generally Rev. Code Wash. § 3.38.010 et seq. Municipal courts may be formed by cities and towns (with a population of less than 400,000) under a specified statutory procedure. See generally Rev. Code Wash. § 3.50.003 et seq. Municipal court jurisdiction is limited to traffic infractions and criminal misdemeanors arising out of the violation of municipal ordinances. See Rev. Code Wash. § 3.50.020. Municipal courts have no jurisdiction over civil actions. The Appellate Courts, and Which Courts Each Hears Appeals FromThere are three levels of appellate courts in Washington: Superior court Court of appeals Supreme court Superior CourtThe superior courts hear appeals from the decisions of courts of limited jurisdiction. See Rev. Code Wash. § 2.08.020; Wash. RALJ 1.1, 2.2. A party appealing a final judgment of a court of limited jurisdiction must seek review in the superior court for the county in which that court of limited jurisdiction is located. Wash. RALJ 2.3(a).,

Author

,

LexisNexis Civil Litigation Oregon Q&A

,

2020
Verdicts/Settlements:
 $1.2 million arbitration award against a drunk truck driver for hitting a high school student as he walked home from school.

,

2020

$500,000 policy limits settlement in wrongful death case when the brakes locked on an improperly maintained garbage truck causing the truck to flip on its side, slide into a large tree, and crush the driver.  

,

2020

$1.457 million settlement for highway construction worker struck by company delivery truck causing serious injuries.

,

2020

$2.550 million settlement for the death of a pedestrian struck by a drunk driver, who had been drinking at two separate bars prior to the accident.

,

2020

$26.4 million dollar verdict-Trucking litigation  

,

2019

$3 million dollar result when crane caused a structure to collapse causing serious injury.
$4.07 million dollar settlement for catastrophic injuries due to a rollovoer accident.
$3.65 million dollar settlement awarded for failure to diagnose
Confidential settlement for an elderly woman in a nursing home that was dropped to the floor, fracturing both of her femur bones.
$950 thousand dollar jury verdict for a woman that was sexually abused by her doctor while under anesthesia during a routine operation.
$1.7 million dollar settlement for insurance bad faith result for a woman who was seriously injured when a car driven by another woman under the influence of prescription medication crossed over the center line causing a head-on collision. The insurance company paid $1.6 million in excess of insurance policy limits.
$1.4 million dollar settlement result for a man who was crushed when an 18-wheeler took a turn too fast and the trailer flipped over on to the man's truck.
$1.9 million dollar settlement result for environmental worker seriously injured when flooring of a water tower collapsed, causing the man to fall 47 feet.
$2.5 million settlement result for the wrongful death of a young mother involving a tire failure.,

2018

$1 Million settlement on behalf of a woman seriously injured in a collision with a dump truck
$2 Million dollar settlement against a trucking company on behalf of an Oregon woman whose husband was killed when he was rear-ended by an 18 wheeler
$1.05 Million settlement on behalf of a construction worker severely injured on a job site
Confidential settlement on behalf of a patient whose eye muscle was severed during routine sinus surgery
$750-thousand dollar settlement on behalf of a driver who sustained a back injury in a rear-end collision
$750-thousand dollar settlement on behalf of a child, run over by a parade-float trailer
$1 million dollar result on behalf of a pedestrian struck by a truck in Tualatin, Oregon,

2012

$750-thousand dollar settlement on behalf of a driver who sustained back injury in a rear-end collision
$1.25 million dollar result for a permanently injured man and his family after he was crushed by a truck trailer
Confidential, wrongful death settlement on behalf of a woman who died in a dialysis facility due to medical negligence
Confidential settlement on behalf of a woman seriously injured as a result of a wrongly filled prescription
Confidential settlement on behalf of a woman, seriously injured in a fall in an unlit area without adequate lighting or signage
$1.8 Million settlement on behalf of a construction worker severely injured on a construction site
$1.15 million dollar settlement for worker who sustained catastrophic injuries in an unsafe workplace,

2013

$900-thousand dollar settlement on behalf of the family of a teenager, killed in a head-on auto accident
Confidential, wrongful death settlement on behalf of an elderly patient who died at a nursing home due to negligence
Other Outstanding Achievements:
The Above and Beyond Award from the American Association for Justice (AAJ)

,

2015
Educational Background:
University of Nevada, B.A. Political Science, B.S. Accounting

,

1985
Industry Groups
American Association For Justice
AMERICAN BOARD OF TRIAL ADVOCATES
Multnomah Bar Association
National Board Of Trial Advocacy
National Crime Victims Bar Association
Oregon Trial Lawyers Association
Pound Civil Service Institute
Washington Association For Justice
Show More
Tom D'Amore:
Last Updated: 4/15/2021